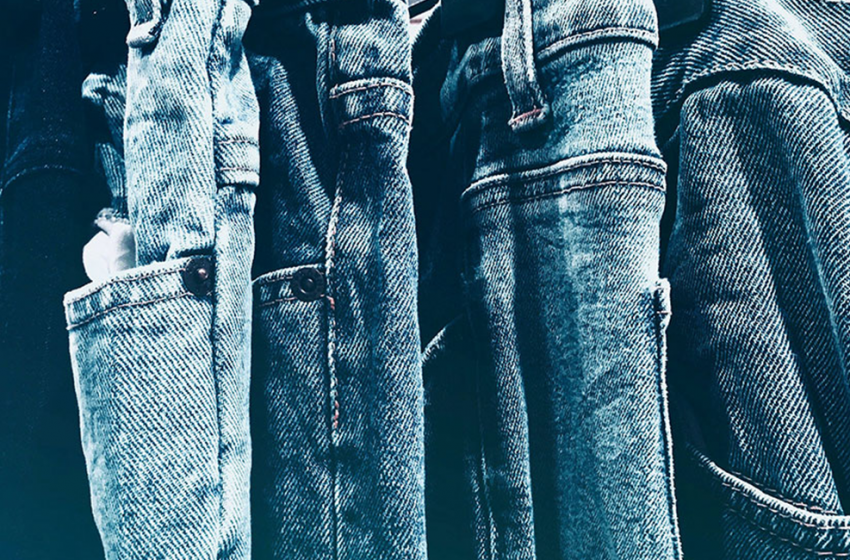 I have become a big fan of jeans since i decided to become an at home parent for my daughter. Jeans have become a true staple of my wardrobe and a must wear daily item. I look for jeans that provide comfort as well as a sense of style. (look, i live in new york city. Style is important.) but, comfort is really essential when you're trying to "save the world" every day with your "superhero" daughter. I was recently given the opportunity by wrangler to try a few jeans from their five star premium denim line.
Wrangler claims these jeans "fit around you for comfort", which i found to be quite true. I especially liked the relaxed straight jeans, which provide a "relaxed seat and thigh" while remaining straighter in style on your legs. I recently wore a pair on a cross country flight, which is a time when people want a great deal of comfort. Not only did the jeans feel great during the six hour flight, but they remained unwrinkled after the flight, even after the first time they were washed and dried. I also liked the increased size of their pockets. With the ever increasing size of smartphones, it is good to have a little more space in your pockets.
Finally, my wife really liked how they fit me, which is basically the true seal of approval for me. My only concern is that they ran a little long for me at 5 foot 9 inches.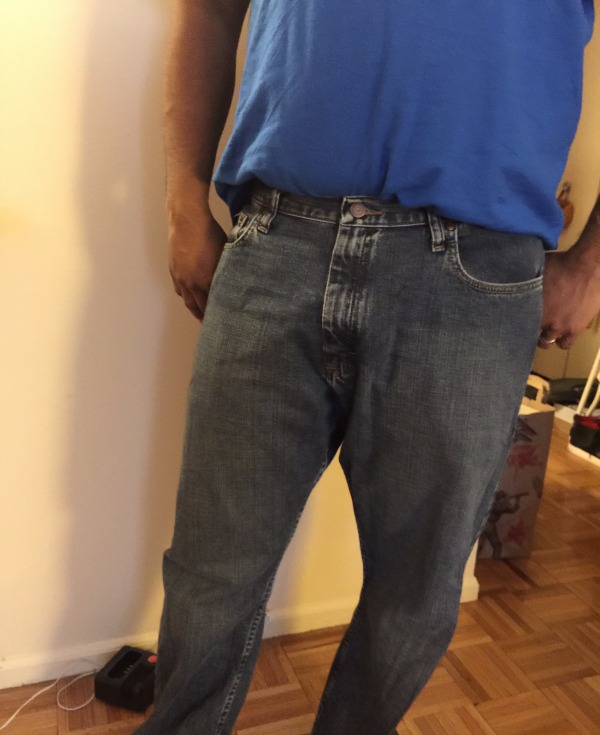 If you are a fan of skinny jeans, these are not for you. However, if you are looking for a nice pair of jeans that will certainly provide comfort and a more modern style, you can't go wrong with a pair of wrangler five star premium denim relaxed straight jeans. They're made to keep the active man content and secure.
Wrangler Products
Wrangler men's millard blue jeans (straight)
A must-have for any denim lover, these Wrangler jeans are a perfect option for those who demand quality and style. Pair it up with a white shirt and boots for a fashionable look.
Wrangler Men's Millard Light Blue Jeans (Straight)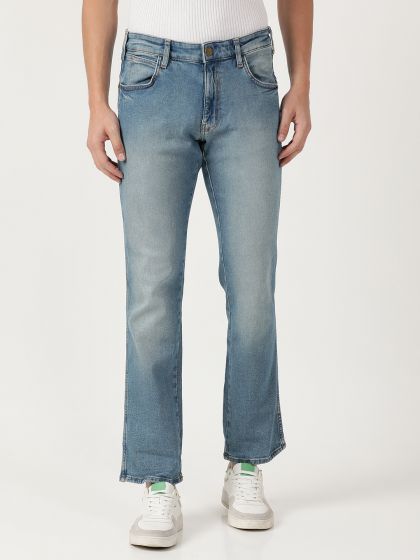 These straight-fit light blue jeans from wrangler are a must-have in your wardrobe. Team it up with a fitted shirt and a lightweight jacket for a stylish and comfortable look.
Wrangler Men's Millard Light Blue Jeans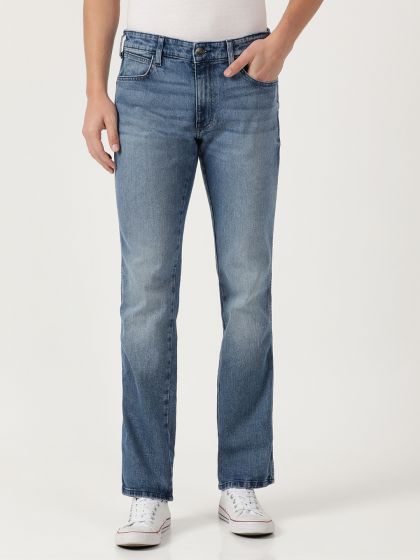 These blue jeans from wrangler are perfect for a casual day out. Add a cool jacket and t-shirt for a chic look.
Wrangler Men's Solid Indigo Jean (Straight)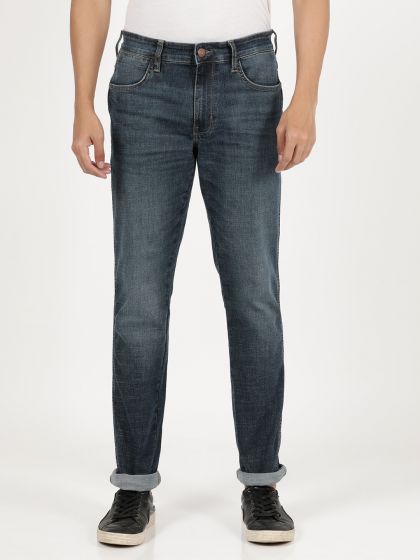 Add a little edge to your denim jeans with a solid straight fit. Choose a blue colour to show off your unique style. Team these jeans with a colourful t-shirt and sneakers for a casual look. Pair them with cute tee and a pair of chic sunglasses for a modern look.
Wrangler Men's Millard Blue Jeans (Straight)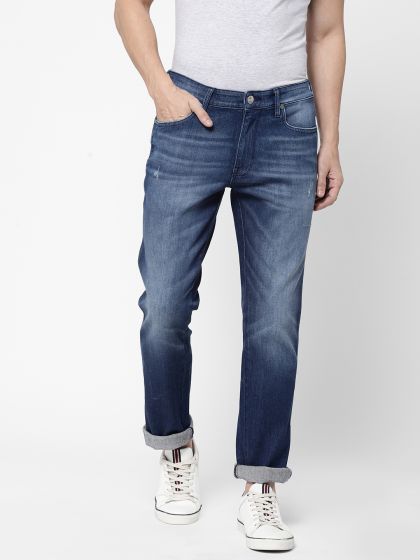 Make a statement wearing these bright indigo straight fit jeans by wrangler. They feature stylish fades and miniature distresses that go perfectly when matched with a simple dark grey t-shirt.
Wrangler Men Bostin Indigo Galaxy Slim Fit Jeans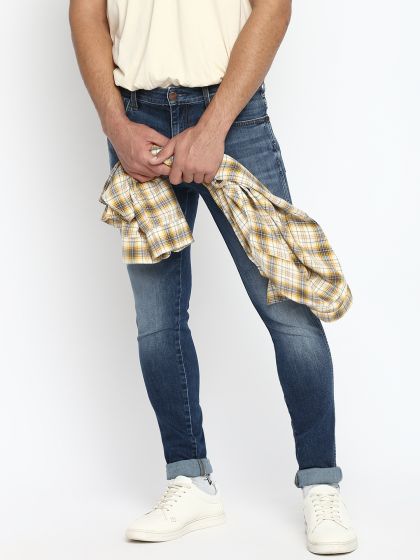 A classic indigo version of the wrangler era is updated with light, breathable materials with a hint of stretch. This denim is made with a hint of stretch and cuts in a comfortable silhouette to enhance its shape and flatter your legs. They are also available in multi-colored woven for a classic touch.
Wrangler Men Millard Brushed Grey Regular Fit Jeans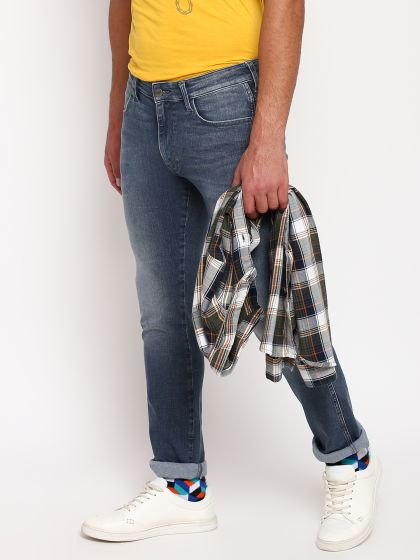 A brushed grey vintage style brings vintage into your everyday denim collection. This pair of jeans by wrangler is woven with light fabrics and a touch of stretch to keep you comfortable all day long. The re-designed model and slim fit make your wardrobe outstanding