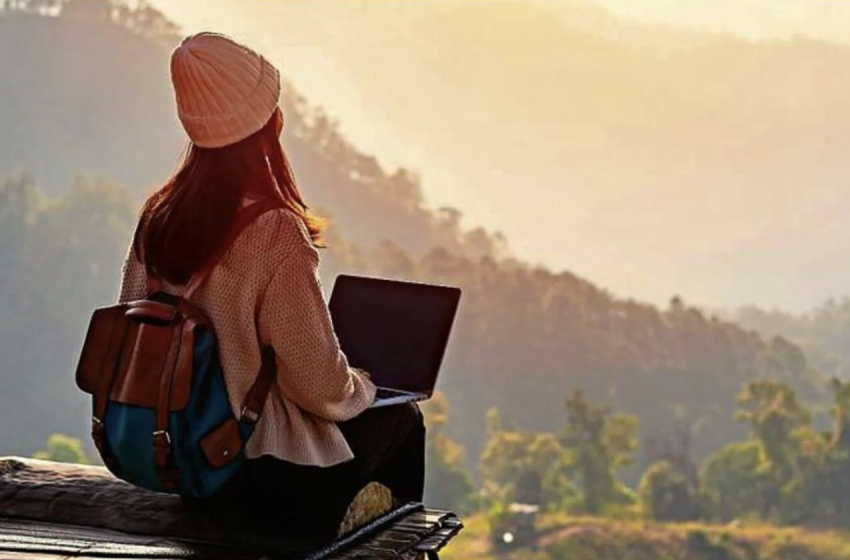 VRBO.com is a website that connects vacation rental property owners with travelers seeking to rent a home or condo for a short-term stay. The name VRBO stands for Vacation Rental By Owner, reflecting the fact that most of the properties listed on the site are owned and managed by individuals or small property management companies rather than large hotel chains.
The site was launched in 1995 by a Colorado-based couple who had trouble finding an affordable place to stay during a ski vacation. They decided to create a website that would allow property owners to advertise their vacation homes directly to potential renters, cutting out the need for expensive middlemen like travel agents. Today, VRBO.com is one of the largest vacation rental marketplaces in the world, with over 2 million properties listed in more than 190 countries.
Travelers can use VRBO.com to search for vacation rentals by location, price, and amenities, and can book their rental directly through the site. Property owners can create a listing for their vacation rental, upload photos and descriptions, and manage their bookings through a dashboard on the site. VRBO.com charges a fee to property owners for each booking, while travelers pay a service fee for the convenience of using the site.
VRBO.com has become a popular alternative to traditional hotels for travelers seeking more space, privacy, and flexibility during their vacations. The site offers a wide variety of properties, from cozy cabins to luxury villas, and can be a great option for families, groups of friends, and anyone looking for a home away from home during their travels.
Using VRBO to Find Vacation Rentals
VRBO.com is a popular platform for finding vacation rentals all over the world. Here are some tips on how to use VRBO to find the perfect rental for your next trip:
Determine your budget: VRBO.com has a wide range of vacation rentals available, from budget-friendly options to luxurious villas. Knowing your budget will help you narrow down your search and save time.
Choose your location: VRBO.com allows you to search for vacation rentals by location, so choose the city or region where you want to stay. You can also filter your search by neighborhood, proximity to attractions, and other factors.
Check availability: Once you've found a vacation rental you're interested in, check its availability calendar to make sure it's open during the dates of your trip.
Read the description and amenities: Every VRBO listing includes a detailed description of the property, as well as a list of amenities and features. Make sure to read this information carefully to ensure that the rental meets your needs and preferences.
Check out the photos: VRBO listings also include a photo gallery, so you can get a sense of what the property looks like. Make sure to look at all the photos and pay attention to details like the layout, decor, and overall condition of the rental.
Read reviews: VRBO.com has a robust review system, with feedback from previous renters and ratings for the property. Be sure to read these reviews to get a sense of what it's like to stay in the rental, including any pros and cons that previous guests have noted.
Contact the owner: If you have any questions or concerns about the vacation rental, you can contact the owner through VRBO.com. Use this opportunity to ask about the rental's availability, amenities, location, or anything else that you're curious about.
Book your rental: If you're satisfied with the vacation rental and all of the details, you can book it through VRBO.com. You'll need to create an account on the site and pay the required fees, including the rental rate and any service fees.
Benefits of Using VRBO
More Space and Privacy: One of the biggest advantages of booking a vacation rental through VRBO is the added space and privacy. Unlike traditional hotels, vacation rentals offer separate bedrooms, living areas, and kitchens, giving travelers more room to spread out and relax.
More Amenities: Many VRBO listings come with a range of amenities, such as fully-equipped kitchens, private swimming pools, hot tubs, and outdoor grills. These amenities can help make a vacation more comfortable and enjoyable for travelers.
Lower Cost: Depending on the location and size of the rental, booking a vacation rental through VRBO can be more cost-effective than staying in a hotel. This is especially true for families or larger groups, as vacation rentals often offer more space at a lower cost per person.
Authentic Local Experience: By staying in a vacation rental, travelers can experience the local culture and lifestyle in a more authentic way than they would in a hotel. Vacation rentals are often located in residential neighborhoods, giving travelers a chance to explore the local community and interact with locals.
Flexibility: Vacation rentals offer more flexibility than hotels in terms of check-in and check-out times, as well as other details like meal times and housekeeping. This can be especially convenient for travelers with children or those on a relaxed schedule.
Direct Communication with Owners: When booking through VRBO, travelers have direct communication with the property owners or managers, which can help ensure a smooth booking process and a more personalized experience.
What to Look for in a VRBO Listing Before Booking
When booking a vacation rental through VRBO, there are several important factors to consider before making a reservation. Here are some things to look for in a VRBO listing before booking:
Location: Check the location of the vacation rental and make sure it's convenient for the activities and attractions you want to visit. Consider proximity to public transportation, grocery stores, restaurants, and other amenities.
Amenities: Look at the list of amenities included in the rental. Does it have the features you need for a comfortable stay, such as a fully-equipped kitchen, air conditioning, or free Wi-Fi?
Space and Layout: Consider the size and layout of the vacation rental. Does it have enough bedrooms and bathrooms for your group? Is there enough living space to comfortably relax and socialize?
Reviews: Read reviews from previous guests to get an idea of their experiences staying in the rental. Pay attention to comments about the cleanliness, condition, and location of the property.
Photos: Look at the photos of the rental to get a visual sense of what it looks like. Are the photos recent and accurate? Do they accurately reflect the condition and features of the rental?
House Rules: Review the house rules for the vacation rental, such as check-in and check-out times, maximum occupancy, and any restrictions on noise or parties. Make sure these rules are compatible with your travel plans and preferences.
Cancellation Policy: Understand the cancellation policy for the rental, including any penalties or fees for canceling or modifying your reservation. Make sure you're comfortable with the terms before booking.
Price: Consider the rental rate and any additional fees, such as cleaning fees or service fees. Make sure the total cost fits within your budget and that you understand all the fees associated with the rental.
VRBO Customer Service and Support
VRBO.com offers customer service and support to help travelers and property owners navigate the booking process and resolve any issues that may arise. Here are some of the ways that VRBO.com provides customer service and support:
Phone Support: VRBO.com offers phone support to help travelers and property owners with any questions or issues they may have. Travelers can call the customer support team for assistance with booking, payment, and other issues related to their vacation rental. Property owners can call for assistance with managing their listings, handling inquiries from potential renters, and other issues related to their vacation rental business.
Email Support: VRBO.com also provides email support for travelers and property owners who prefer to communicate via email. Customers can send an email to the customer support team with their questions or issues and receive a response within a reasonable timeframe.
Online Help Center: VRBO.com has an online help center that provides answers to common questions and issues. Customers can search the help center for information on topics such as booking, payment, cancellation, and property management.
Live Chat Support: VRBO.com also offers live chat support for travelers and property owners who prefer to communicate via chat. This feature allows customers to chat with a support representative in real-time and receive immediate assistance.
Community Support: VRBO.com has an active online community where travelers and property owners can connect and share information and experiences. Customers can ask questions, share tips, and get advice from other travelers and property owners.
VRBO FAQ
Here are some frequently asked questions (FAQs) about VRBO:
What is VRBO?
VRBO stands for Vacation Rentals by Owner. It is an online vacation rental marketplace that connects travelers with property owners who are looking to rent out their vacation homes, apartments, and other properties.
How does VRBO work?
Travelers can search for vacation rentals on the VRBO website or app by entering their destination, travel dates, and other preferences. Property owners can list their vacation rental properties on the VRBO website or app and manage their bookings, inquiries, and payments through the platform.
Is VRBO safe?
VRBO takes measures to help ensure the safety and security of its users, such as verifying the identity of property owners and providing secure payment processing. However, as with any online marketplace, it is important for users to take precautions and practice good judgment when booking a vacation rental.
What is the VRBO service fee?
The VRBO service fee is a fee that is charged to travelers for each booking made through the platform. The fee helps cover the cost of operating the platform and providing customer support to travelers and property owners.
How do I contact VRBO customer service?
Travelers and property owners can contact VRBO customer service by phone, email, or live chat. The contact information can be found on the VRBO website under the "Help" section.
Can I cancel a VRBO reservation?
The cancellation policy for each VRBO rental property is set by the property owner and may vary. Travelers should review the cancellation policy for their rental property before making a reservation. If a traveler needs to cancel a reservation, they can do so through the VRBO website or app and may be subject to cancellation fees or penalties.
How do I list my vacation rental on VRBO?
To list your vacation rental on VRBO, you can create an account on the VRBO website or app and follow the prompts to create a listing. You will need to provide information about your property, including its location, amenities, and availability, as well as photos and pricing information.
How does VRBO handle payments?
VRBO provides a secure payment processing system that allows travelers to pay for their vacation rental using a credit card or other accepted payment methods. The payment is held in escrow until after the traveler has checked into the rental property, at which point it is released to the property owner.
Does VRBO offer travel insurance?
VRBO offers travel insurance through its partner, CSA Travel Protection. Travelers can purchase travel insurance at the time of booking to help protect against unforeseen circumstances such as trip cancellations, medical emergencies, and lost luggage.
Does VRBO offer discounts or promo codes?
VRBO may offer discounts or promo codes from time to time, which can be applied to the cost of a vacation rental booking. Customers can check the VRBO website or app for current promotions and offers.
Vrbo Conclusion
In conclusion, VRBO is a popular online vacation rental marketplace that offers a wide variety of rental properties around the world. With its user-friendly website and app, travelers can easily search for and book vacation rentals that suit their preferences and budget. VRBO provides secure payment processing, customer support, and travel insurance options to help ensure a safe and enjoyable vacation experience. Before booking a vacation rental on VRBO, it is important to carefully review the listing, including photos, amenities, and reviews, and to communicate with the property owner to clarify any questions or concerns. Overall, VRBO is a convenient and reliable platform for finding and booking vacation rentals, whether you're planning a family vacation, a romantic getaway, or a solo adventure.