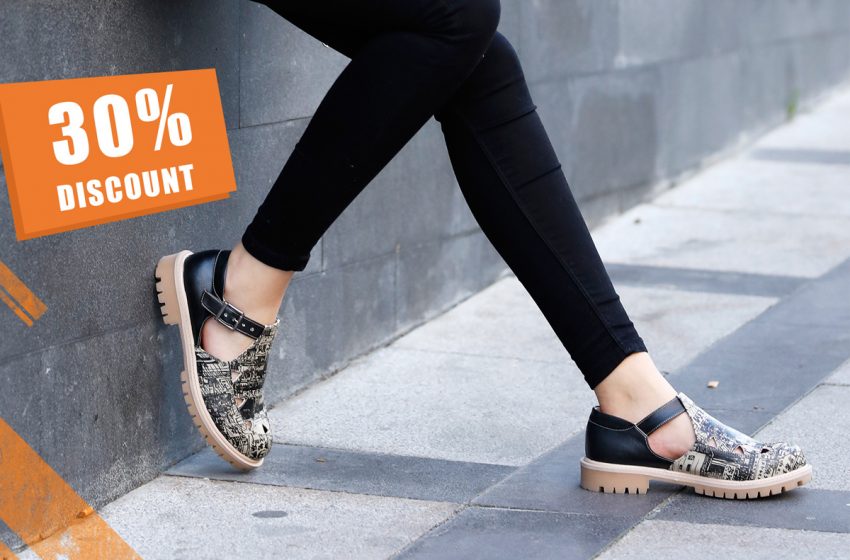 About Teva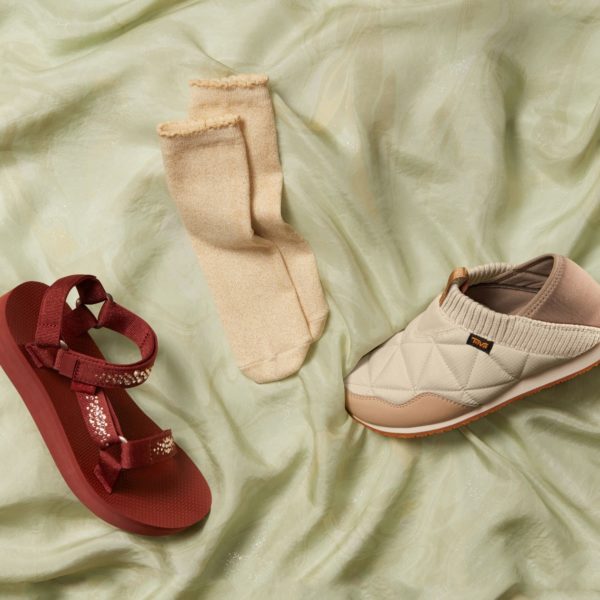 Braving the outdoors requires the right equipment. Regular flip-flops might not cut it during a hike. Luckily, Teva is a shoe brand most known for their sports sandals and other footwear designed for adventure.
The brand has participated in many environmental initiatives and even began their own recycling program in 2020. This commitment to responsibilities and their performance footwear has garnered them a 584k following on Instagram.
But is the brand all it's hyped up to be? This Teva review aims to find out. Join us as we look at the company's history, best-selling footwear, promos, and more so you can decide if they're worth buying.
Overview of Teva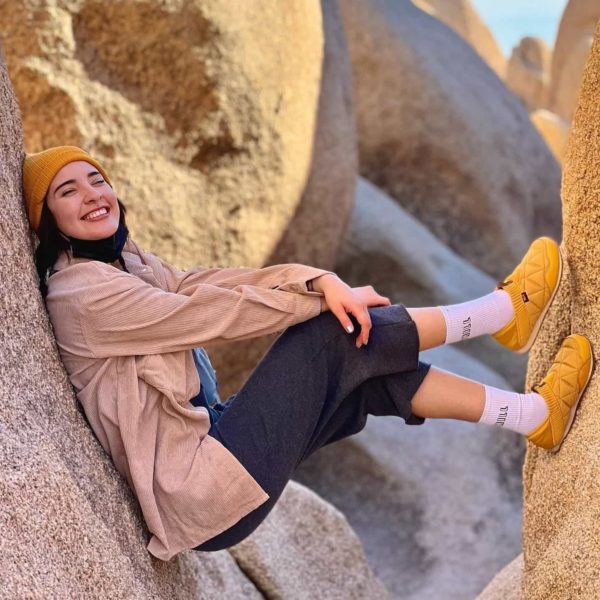 Geophysicist Mark Thatcher founded Teva in 1984. The name is Hebrew for nature, which is fitting since Thatcher came up with the idea while working as a rafting guide. He realized there wasn't proper footwear available for river sports. He added an ankle strap to a regular flip-flop, and the rest is history.
In the following years, the shoe evolved and became more prevalent along the West Coast. First, Thatcher set up an agreement with Deckers Corporation to make and sell Teva Sandals. Then, Deckers acquired the rights and trademark for the brand and its design. Finally, in 2002, Deckers became the sole owner of Teva.
The primary purpose of Teva shoes was to "give people the freedom to roam." This idea continues to push them towards new discoveries and experiences. Part of that innovation is creating their signature straps from recycled plastic to help reduce their carbon footprint.
The Arizona-based company even makes steps toward social and corporate responsibilities. This includes strict policies and guidelines for their company, including ethical sourcing, supply chains, and more. Teva also partners with organizations like the Grand Canyon Conservancy, Camber Outdoors, and the Conservation Alliance, among other environmental groups.
Now that you know more about the brand, this Teva review will discuss some overall features.

Highlights
Wide selection of performance shoes, sandals, and boots
Stylish and practical designs
The brand supports many environmental initiatives
Financing is available
They ship internationally
Free shipping with an order minimum
Generous return policy
Teva offers sandals, flip flops, and boots to men, women, and children. So, the whole family is bound to find the right companion for your next hike.
Keep reading this Teva review to find out about their best-selling products. Also, note that financing options are available with AfterPay.
Teva Sandals Review
From casual flip-flops to the classic strapped Teva sandals, you'll definitely be able to roam nature comfortably. Plus, there are a few fun designs that might catch your eye.
Teva Women's Original Universal Review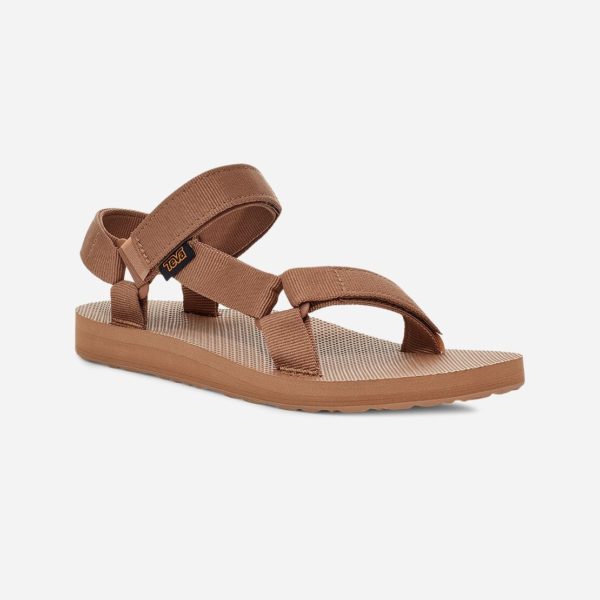 First up is the signature Teva Women's Original Universal. This design was one of the company's first sandals and embodied comfort and functionality. It's so comfortable that you could probably wear them all day without any problems.
The midsole is made from EVA, a foam-like material that helps distribute weight evenly. It also features a slight arch for support. And, of course, it wouldn't be performance footwear without a rubber outsole for traction.
This shoe can be recycled as part of Teva's recycling program to keep up with their environmental promises.
You can get the Women's Original Universal for $50.
Teva Men's Original Universal Review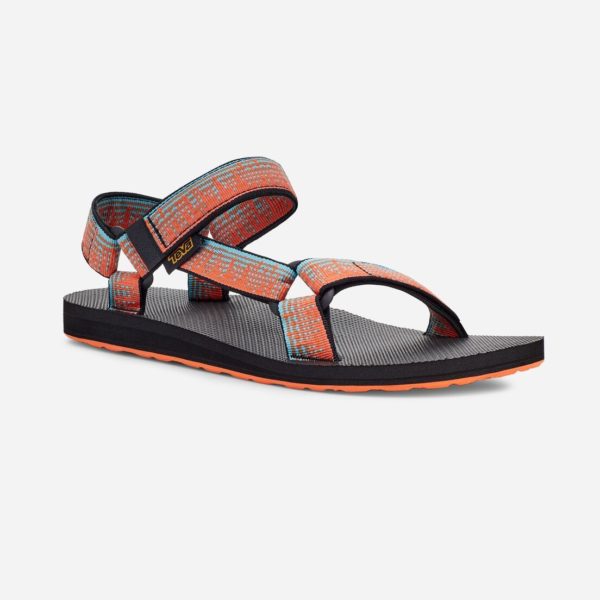 Teva also offers the Men's Original Universal. It has many of the same qualities as the women's design and is great for being out and about in the summertime, during festivals, or just hanging out.
As we mentioned previously, this sandal is recyclable even after being made from recyclable materials. About 5 plastic bottles were saved in manufacturing the functional footwear. So, you'll be relaxed knowing how your purchase impacts the environment.
The shoe also has a strapping system that'll help you get the fit just right. Unfortunately, the $50 Men's Original Universal is only available in 15 designs, but that doesn't make them less valuable.
Teva Flip Flops Review
On the flip side are the Teva Flip Flops. The styles available for both men and women are great for casual wear and even the occasional hike.
Teva Voya Wedge Review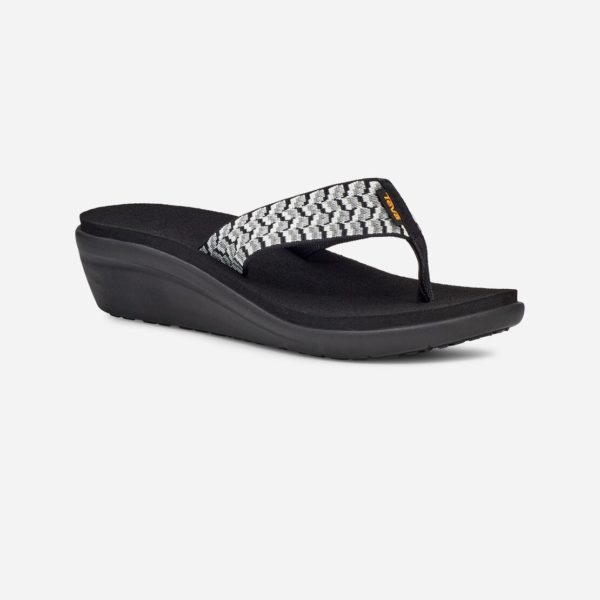 The women's Voya Wedge is a great casual summer flip flop. The topsole is cushioned and features some arch support for additional comfort. It also features the same EVA foam as the Original Universal that'll keep you and your feet feeling light.
These little wedges are comfortable and earth-friendly. The slightly thick straps are made from recycled polyester and can take anything you throw at them. This Teva review thinks they'd pair well with some jeans or even some shorts in the summer. So your next trip to the market will be comfortable and guilt-free.
The vegan Voya Wedge is on sale for $20 (reg. $40).
Teva Pajaro Review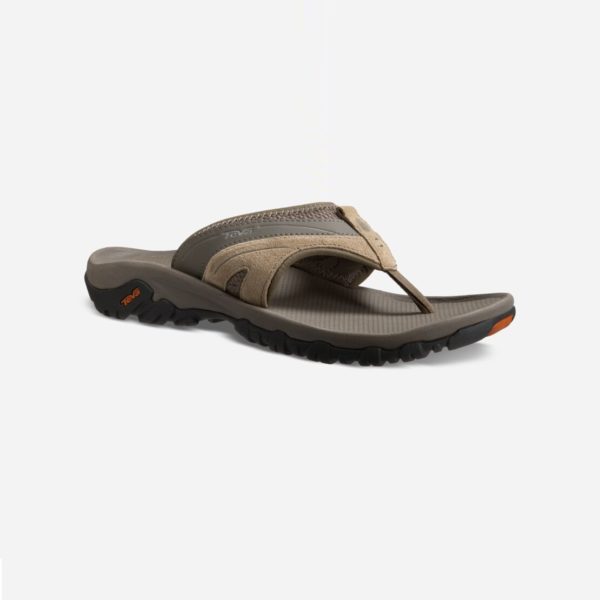 For the men out there, Teva offers the Pajaro flip flop. These are made for activities like light hikes and walks with an extra-wide strap and thicker sole that'll support you on different terrain. It's also molded to your foot and even adds some spring to your step with EVA cushions.
Even though the shoe has leather materials, it comes from a certified group that promotes sustainable and proper environmental practices within the industry. So, of course, the shoe is still recyclable with Teva's recycling program.
Plus, you won't have to worry about tired feet with the lightweight mesh that'll keep them comfortable during your adventure. The Pajaro flip-flops retail for $55.
Teva Boots Review
The last best-sellers in this Teva review are the brand's boots. These thicker, heavy-duty shoes can keep you warm during camping trips and unpredictable weather changes.
Teva Reember Mid Review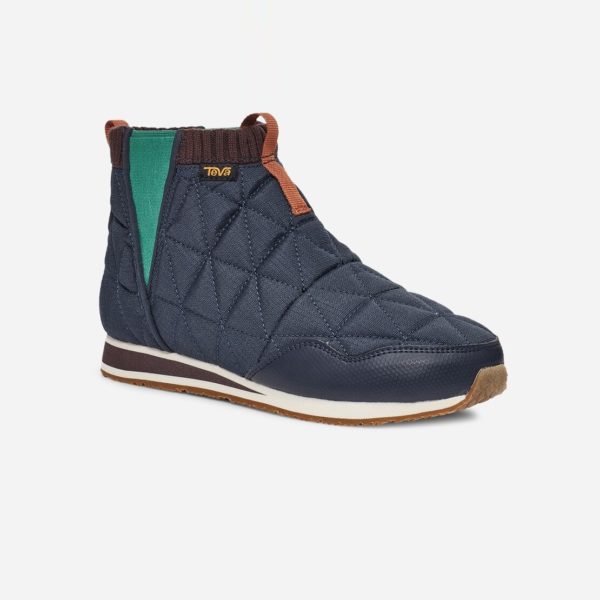 The ReEmber Mid boots are the perfect adventure companions. You can wear them all day during rainy weather with its water-repellent abilities and rubber outsole for proper grip. They're also 100% recycled ripstop inspired by classic gear.
These Teva boots also feature some antimicrobial properties. The treatment will help keep any stink away, and the elastic gore makes for some easy slip-on shoes. And the footbed has some cushion to it that'll literally add some pep to your step.
You can definitely complement your outdoor gear with the ReEmber Mid boots. They will cost $90 to add to your cart.
Teva Grandview Gore-Tex Review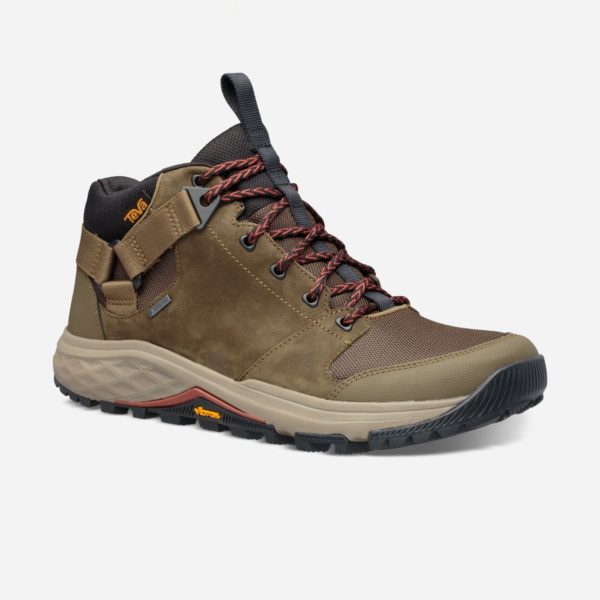 Last but not least in this Teva review is the Grandview Gore-Tex men's boots. These rugged shoes can withstand multiple hikes, excursions, and weather during your most rigorous trips. In addition, the Gore-Tex material will keep weather elements at bay while you're trudging the terrain.
The upper is made from smooth leather and features some webbing that's also made from recycled plastic. Waffle knit lines the boots for additional warmth and comfort, and the Universal Heel Lock System will keep your foot in place during downhill walks.
For extra security, the outsole features a Mega Grip design that'll give you sticky traction on every surface, wet or dry. You can snag a pair of the Grandview Gore-Tex boots for $175.
Who Is Teva For?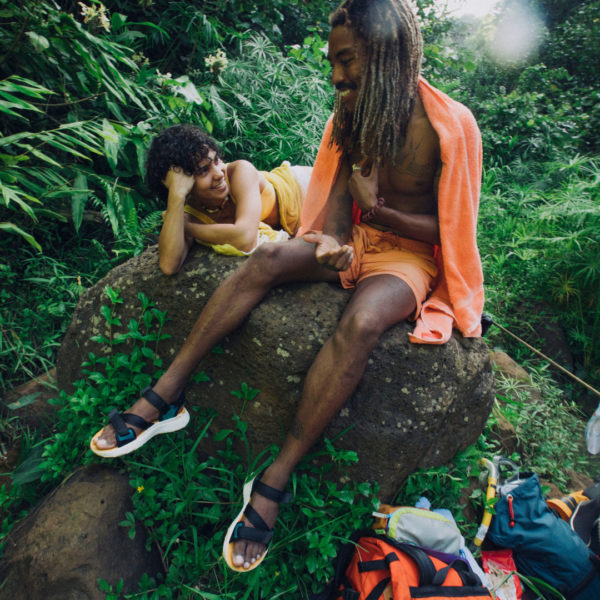 Teva's primary market is the adventurous type. Their footwear can withstand unpredictable terrains and weather. But, they do offer casual sandals and shoes that'll keep you light on your feet during travel days and long walks. They even have products for children so the whole family can enjoy comfort and functionality.
Some of their products are on the pricey side, but you can opt for a financial plan with Afterpay. And besides, quality shoes that won't wear out easily are worth the investment, rather than buying the same cheap pair over and over again.
Is Teva Sustainable?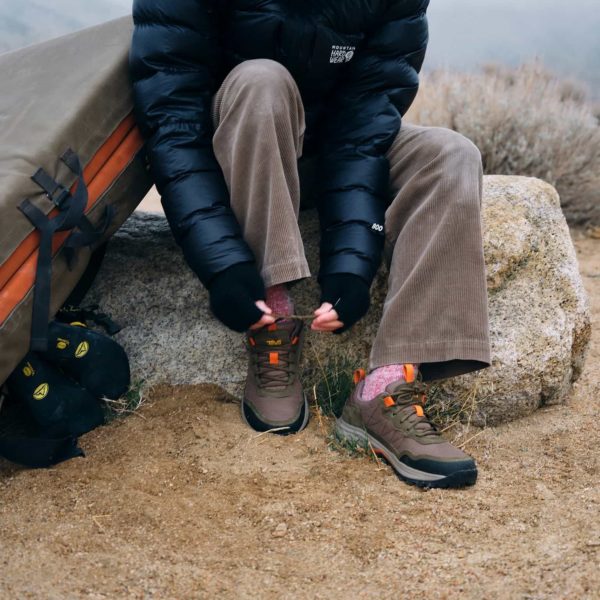 Teva shoes are sustainable. Their signature sandal straps get their polyester from recycled plastic water bottles. In addition, they work with the Leather Working Group, which helps maintain responsible business practices within the leather industry.
They've taken it a step further with their packaging, too. By using certified recycled paper in their orders, the company has saved over 260k trees. Their products are also vegan and can be recycled through their own recycling program.
Teva Reviews: What Do Customers Think?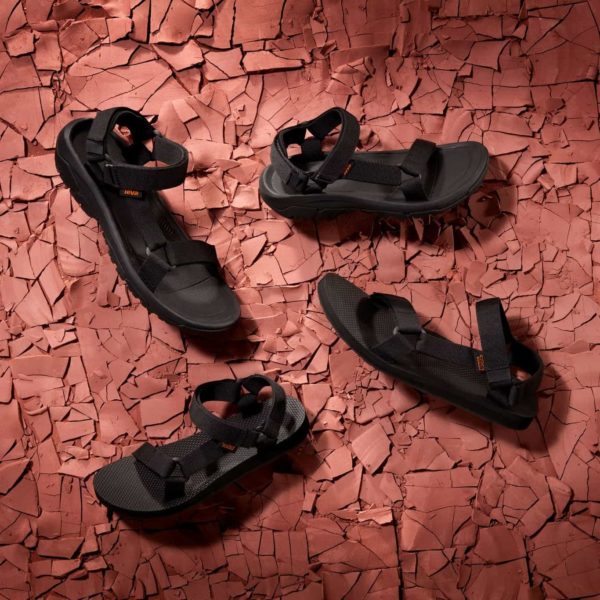 Now that you know about the company's best-sellers, it's time for this Teva review to talk about customer feedback. Of course, we found comments on the main site. We also found some on Amazon and Trustpilot.
There were some general criticisms, but we can talk about those later. Here's how the shoes in this review rated on Teva's main website:
Women's Original Universal: 4.5/5 stars from 3.9k reviews
Men's Original Universal: 4.4/5 stars from 1.6k reviews
Voya Wedge: 4.4/5 stars from 105 reviews
Pajaro: 4.5/5 stars from 229 reviews
ReEmber Mid: 4.5/5 stars from 23 reviews
Grandview Gore-Tex: 4.4/5 stars from 39 reviews
The Women's Original Universal sandals are the most reviewed shoes. One customer writes, "Finally found a pair of sandals that I can wear for hours. They have great support and aren't stiff […] If you're looking for a switch, these cool cats are definitely for you. Will definitely be purchasing more!"
They're also well-rated on Amazon. They have a 4.5/5 star rating from 1.4k reviews. A reviewer writes, "Perfect fit. Very comfortable, and even though I am almost 90 years old, I can hardly wait to prance through a sandy beach. […] I actually was a bit leery about them at my age, but they are most comfortable and cling to the foot like a sock."
The Pajaro flip flop also receives rave reviews. A customer writes, "I am a beach boy and go diving all over the world, so I live in flip flops. They are stylish and of great quality with a very durable look and feel."
Another reviewer says, "it's my husband's go-to sandal when he comes home from work. He wears it all the time, very comfortable, and it looks good on."
Of course, the love doesn't stop there. The Grandview Gore-Tex boots are rated well, too. A satisfied customer writes, "I wear these boots just about everywhere. Work, Big Bend, several state and national parks. I've gotten them wet, dusty, and muddy. They still look like new."
Teva also gets some good general reviews on Trustpilot. For example, a reviewer writes, "I've been wearing mine almost every day since I got them! They are so comfy and durable, and they came in the mail quickly, which is rare for companies to do amidst the pandemic bs."
Unfortunately, this Teva review did find some criticism regarding the company's customer service. Complaints mainly come from Trustpilot users as the company has a 1.7/5 star rating. They cite that their team was unresponsive to inquiries and other people also talked about a decline in quality.
We couldn't find if these customers received responses. But, Teva notes that there may be some delays in both inventory and delivery due to supply chain changes. Additionally, there aren't many of these reviews, so hopefully, everything is getting sorted behind the scenes.
Is Teva Worth It?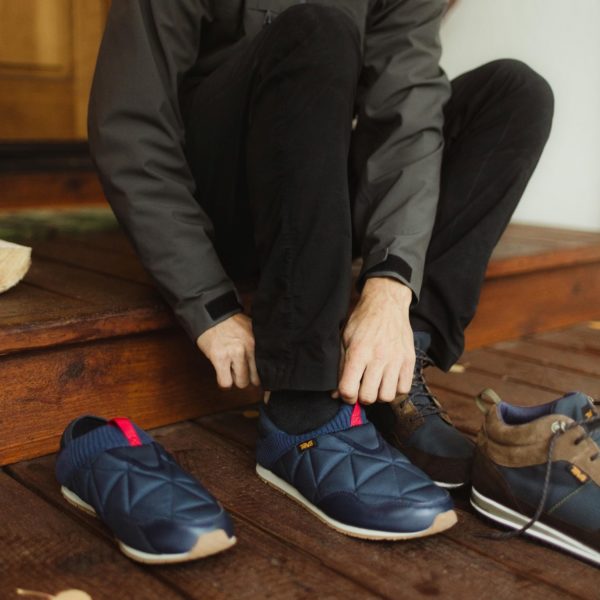 A comfortable and functional sandal is all anyone could ask for, especially if you're an avid hiker. Teva offers that and then some through their footwear and environmental commitments. They even have a long history and a pretty good reputation.
After doing the research for this Teva review, we think that the brand is worth browsing. They're sustainably made and sourced, and you can send back anything you don't use to the company to be recycled. Anyone with a love of nature can appreciate where these shoes can take them and what goes into making them.
There are criticisms regarding their customer service that go without replies, but they're far and few between. In terms of delays, the brand states that they're experiencing longer wait times due to global supply changes.
Teva Promotions & Discounts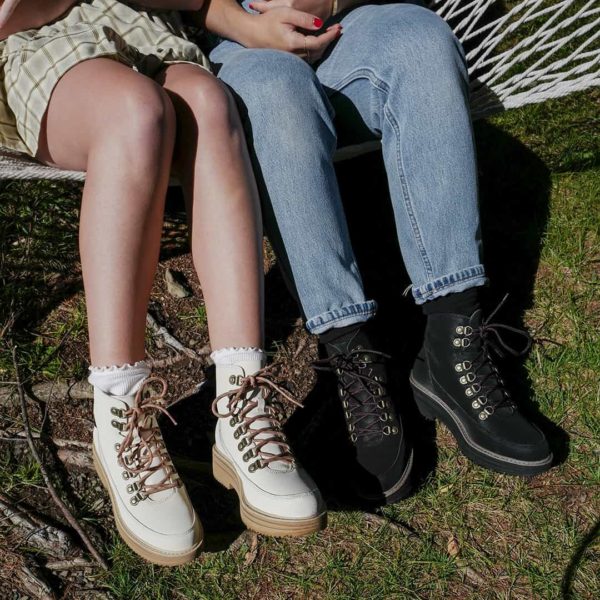 You can get 10% off your order if you sign up to receive Teva's emails. The brand also offers a student discount of the same amount after verifying your status with UNiDAYS.
We couldn't find any other active deals, but you'll be able to stay updated on the latest coupons when you sign up!
Where to Buy Teva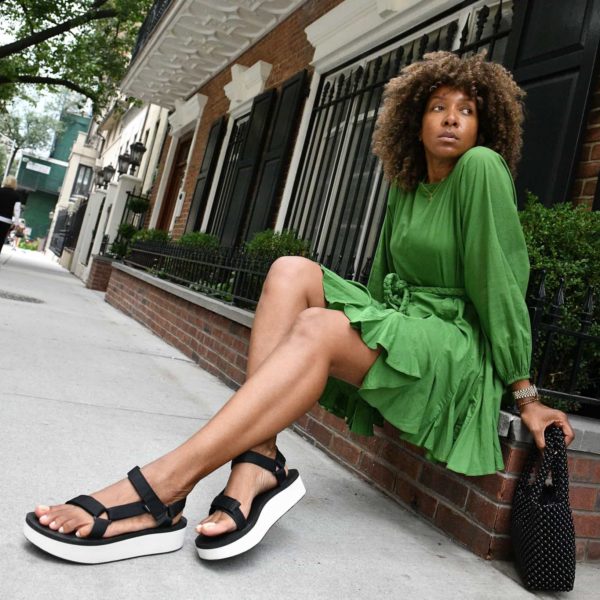 Trying to get your hands on a pair of Original Universals? You can cop a pair at www.teva.com. They're also available at the following retailers:
Nordstrom
Amazon
Dick's Sporting Goods
Macy's
And more!
FAQ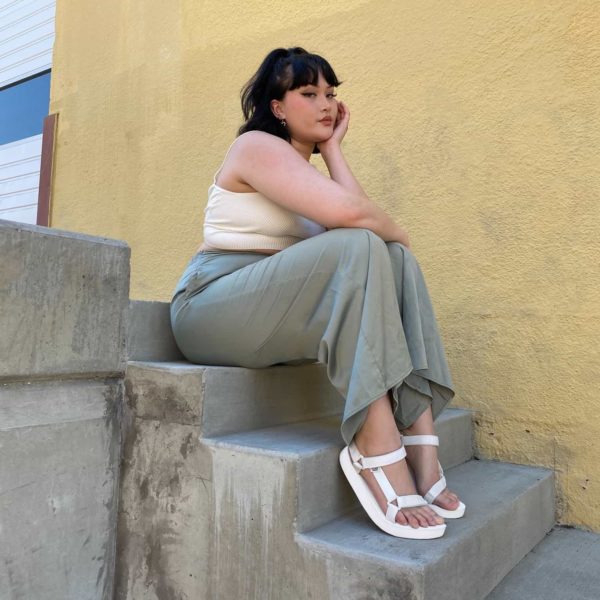 Who owns Teva?
Deckers Outdoor Corporation is the current owner of Teva. They acquired the company in 2002 from founder Mark Thatcher.
Does Teva ship internationally?
Teva does ship internationally from the US site. We'll get into more detail in the following section.
What is Teva's Shipping Policy?
Teva offers free standard shipping on orders over $35 if you're in the continental US. They also offer different shipping types. International customers are subject to additional duties and fees depending on location.
Here are the different UPS shipping options available with prices and estimated delivery dates:
Standard (3-10 days): $8 (under $35)
Expedited 2-Day (2 business days): $15
Express Next Day (1 business day): $26
International (7-17 business days): $75
As we mentioned earlier, Teva does note that there may be delays due to changes in supply chains.
What is Teva's Return Policy?
Teva has a 30-day return policy from the time of purchase. Shoes must be unused and, of course, sent back as a pair. Free returns and exchanges are available in the continental US. You can initiate a return at Teva's returns portal.
Don't forget to include your return form in your package when sending it back. Once your return is processed, Teva will send a confirmation email or your chosen exchange item's status. If your preferred exchange item is no longer available, you will receive a credit refund.
It typically takes 3-5 days to process a return once it reaches Teva's warehouse. Unfortunately, we couldn't find information about international returns. Still, it's safe to assume that customers are responsible for return shipping fees.