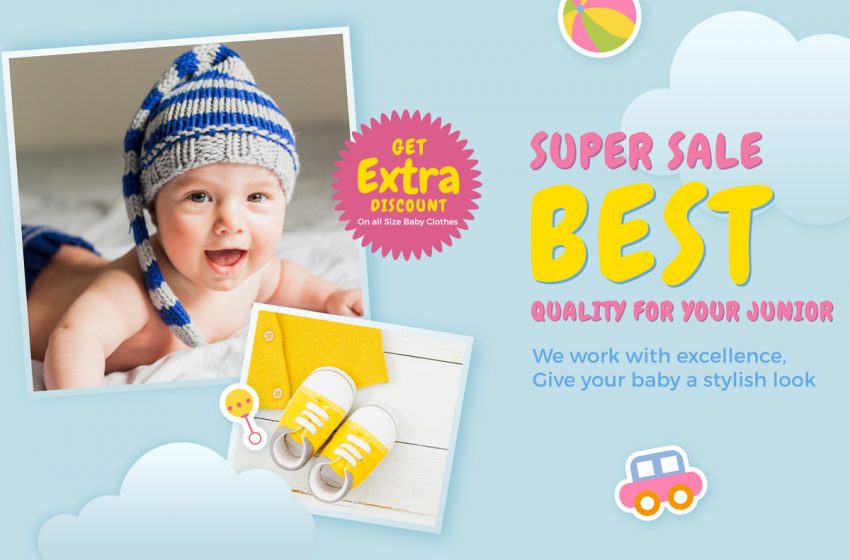 About JoJo Maman Bebe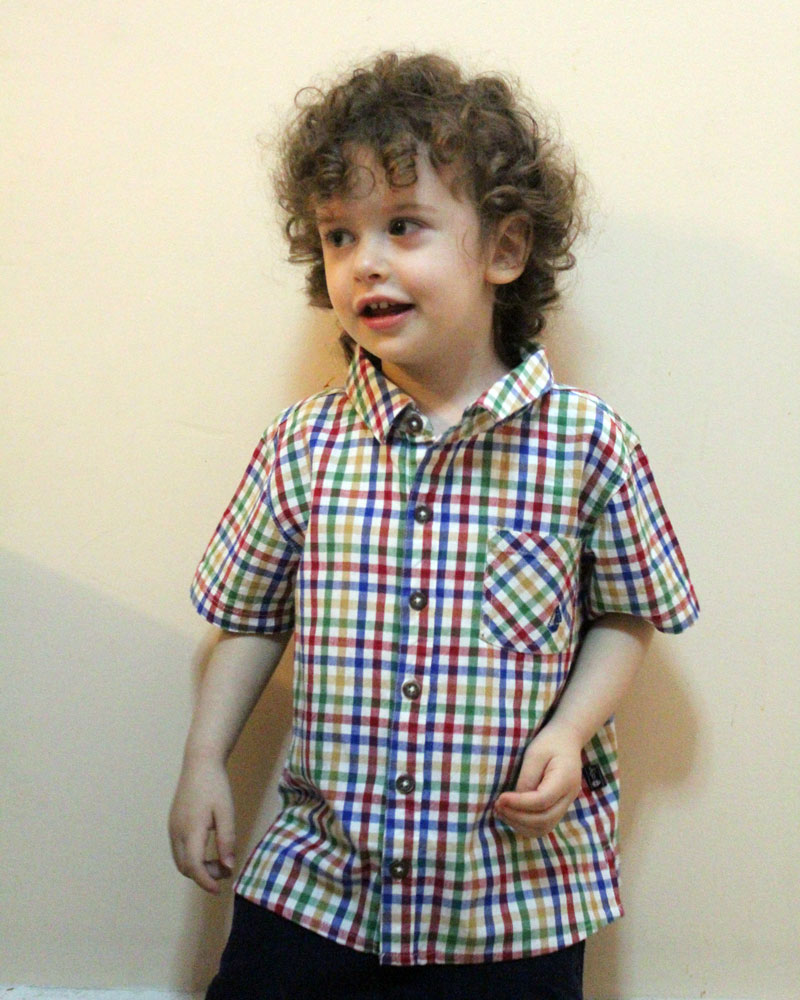 With the recently opened warehouse in New Jersey, the aims is to continue expanding at a steady pace without losing sight of our ideals. Putting people and the planet above profit and offering great service. JoJo designs and deliver gorgeous maternity fashion, adorable baby and children's clothes, practical nursery products, new baby gifts and toys.
JoJo Maman Bébé has beautiful clothing for pregnant and nursing mothers, babies, and toddlers (up to six years). Their selection includes play wear, work wear (for moms, of course), dress wear, and more. While JoJo has been around for a while in the UK, they just recently moved to the US as well. I am so excited to be dressing my little ones in their outfits.
With the new season around the corner, JoJo once again has some amazing picks – it's hard to decide which to go with! With a new baby due in June, I decided to match up the two brothers a little for some pretty (future) photoshoots.
Some adorable picks from JoJo MaMan Bébé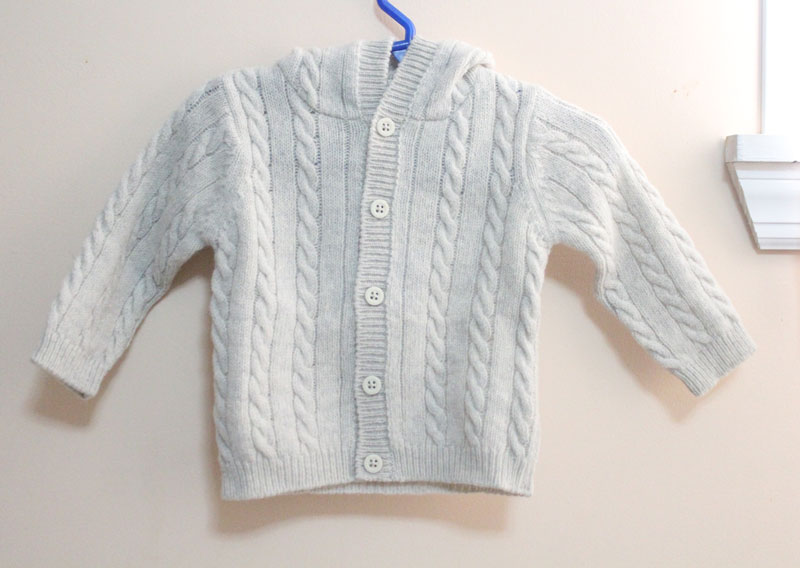 As you can see, it's simply precious for a little one! While it's really from the winter stock (so you'll have to grab it fast), it's perfect for this time of year when you have days that are chilly, but not quite enough for a coat.
It comes in navy blue, fuchsia, pink, and this beautiful gender-neutral cream. While it's a classic, it has an adorable touch that completely transforms it: a tassel on the hood!
It's comfy, warm, and soft as it's made from 80% Lambswool mix, but is completely washable (I tried!) The button front opening finishes it off with a classy touch, perfect for little ones. This cable-knit cardigan is a classic, versatile piece to finish off an outfit or to use as light outerwear.
There's nothing quite as cute as two siblings dressed alike – especially when one of them is an infant! JoJo has created this adorable plaid shirt, and the added a snap bottom for infants, so that they stay tucked in, warm, and spiffy for longer. As you can see, it has cotton knit at the snap crotch, making it more comfortable for baby.
Spend a day at the beach with the right swimwear.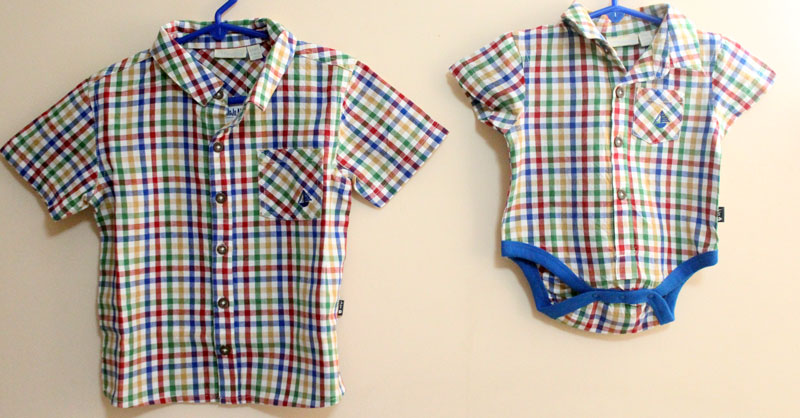 My toddler has very fair skin, and after a couple of hours at the beach last year (with me obsessively reapplying sunscreen every ten minutes) left him sunburnt, I've been concerned to bring him again. Enter JoJo's sunsuits!
The bright primary colors remain childish and playful, but the overall design makes it great for dressing up. A classic chest pocket adds a "little man" touch, but the embroidered sailboat on it keeps it young.
The soft cotton keeps it comfortable for little boys and it washes beautifully. The bodysuit comes in infant sizes (0-24 months), and the shirt comes in infant and toddler sizes.
They have precious one and two piece options that match. They feature UPF 50+ protection and generous coverage (my son was burnt on his shoulders and tummy since those aren't used to the sun exposure.)
Since my little one is going to be a real infant in the summer, I opted for a one-piece for him. But isn't it adorable that I was able to get him the same style as his big brother (who will probably be potty training then, and will need the two-piece)? I am definitely planning on a beach photoshoot, and have already booked a photographer!
Jojo Maman Bebe Fisherman's Jacket Review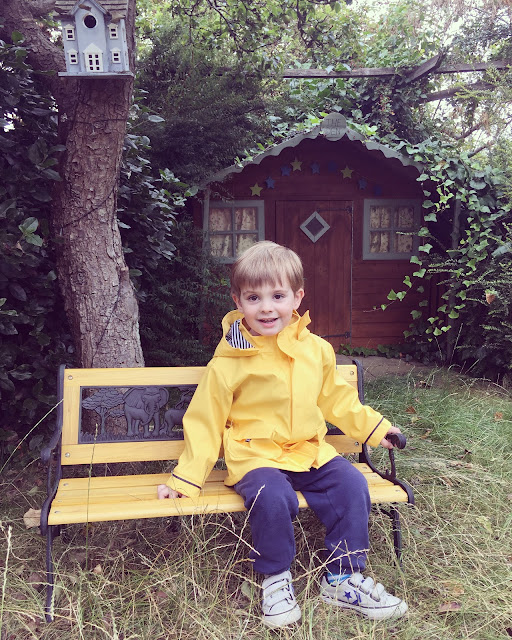 I remember lusting after the clothes in my local JMB shop window when I was a teenager, and always thinking to myself "When I'm a grown up and have children of my own I'm going to shop here!" And now suddenly I find myself a bonafide grown.
I'm 30 in a couple of weeks, married, mortgage, two children and a cat to boot – wow, it genuinely feels like 5 minutes ago I was sneaking out of college lectures to head to the pub with my then boyfriend…how times change!!
I stuck to my word though, and have been shopping with Jojo Maman Bebe ever since I fell pregnant with Bert. I really adore the nautical theme lots of their clothes have (I'm the Queen of Breton Stripes if you didn't know already!) and the ultimate combination for me is a Breton stripe with my favourite colour – yellow.
Each season I get so excited to see the new collection from Jojo Maman Bebe and when I was lucky enough to preview this year's collection I got particularly excited, especially when I saw this Children's Fisherman's Jacket, priced at £35.
Jojo maman bebe children's fisherman's jacket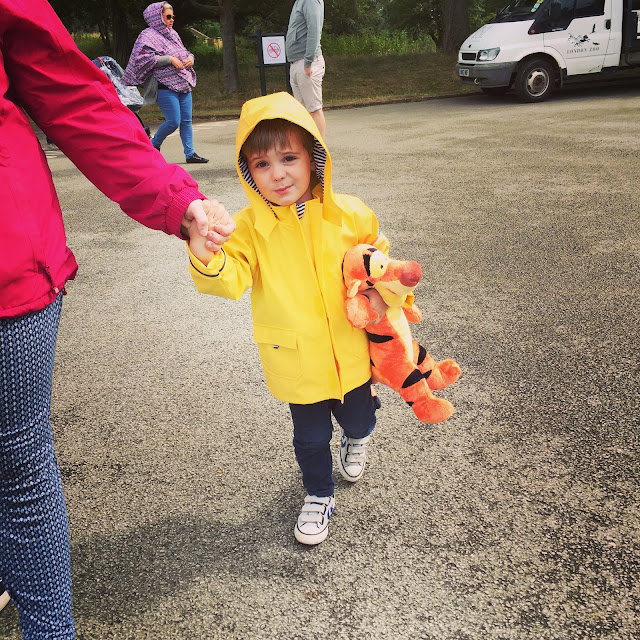 I knew Bert would look absolutely adorable in his new jacket, and what's even cuter is that I have a very similar coat of my own from Joules: there's not that many years left where I'll be able to get away with matching my children, so I'm running with it while I can, haha!
The quality of the clothes at Jojo Maman Bebe are exceptional – absolutely worth the slightly higher price tag in my opinion, and anyway they regularly have really fab sales where you can pick up absolute bargains, if at full price their clothes are usually out of your budget.
The fisherman's jacket is one of our bestselling styles season after season, offering both classic style and brilliant protection from the elements.
Designed to keep out wind and rain when out and about, it's a must have this winter. It's packed with lots of features for effective and comfortable wear, and comes in a great selection of colours.
Jojo maman bebe Design Review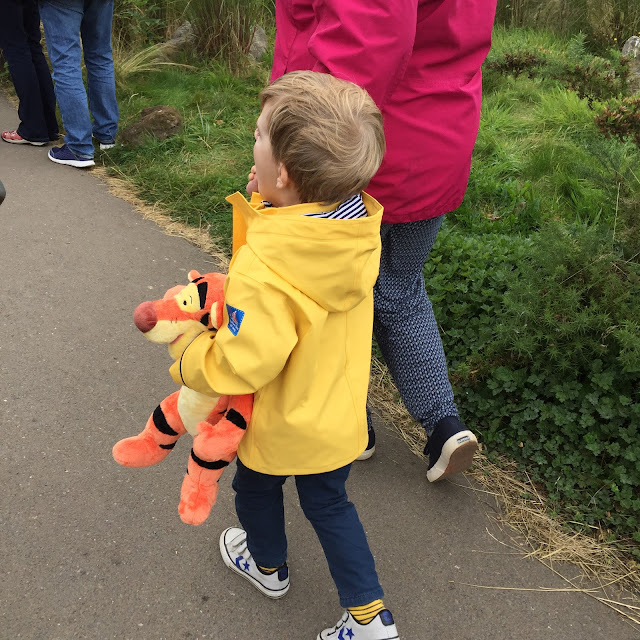 The Jojo Maman Bébé Sleeping Bag wins the prize for most eye-catching of the ones that we tested. It comes in a bright yellow with black and while zebras, perfect for babies still adjusting their eyes to vibrant colours.
Our reviewer Hollie said that the print really caught her baby's attention. 'Before I put Margot down to sleep in the bag she had fun looking at the zebras and playing with the bag.' said Hollie. 'I like that this bag isn't made specifically for either boys or girls in mind.'
The bag is quite light to the touch and not bulky, but is lovely and soft and does have a cosy feel to it. 'I like the shape of this bag as it's narrower at the top and sits nice and snugly against Margot's body so she feels safe and is easy to carry when she's in it.
Jojo maman bebe Comfort and features Review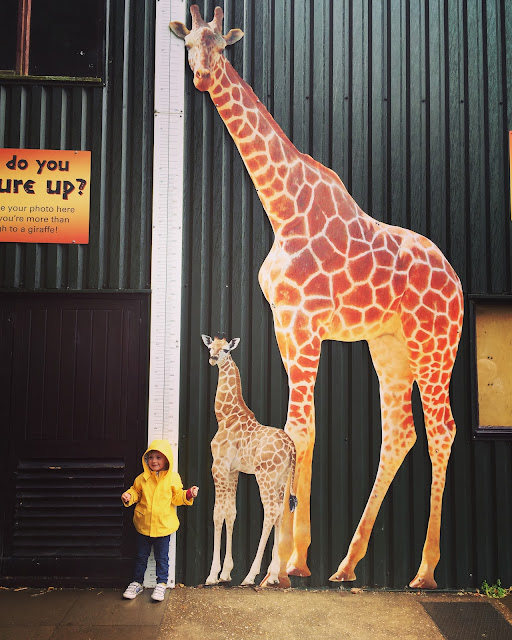 This sleeping bag is relatively standard, but it does have a few extra features. There are double shoulder poppers which Hollie said meant it was easy to put Margot in even when she was wriggling around the cot a lot. And they felt secure once fastened.
There are also two poppers for the armholes depending on the age of the baby. 'The bag I tested was 6 – 18 months and I could easily see it being roomy enough for Margot when she's a lot bigger than her current 8 months,' said Hollie.
This sleeping bag unzips and folds out completely flat so it's useful for younger babies who need a change in the night as you don't need to fully take them out of the bag and create too much of a disturbance.
Jojo maman bebe Value for money Review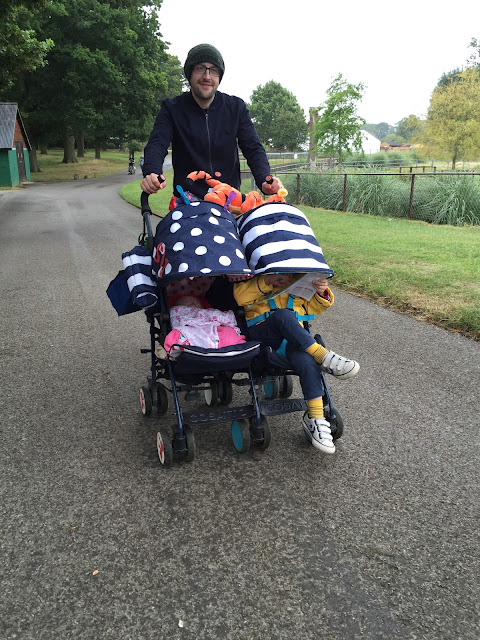 While it's not the cheapest bag out there, Hollie thought that at £26, it was very well priced. 'It's quite a savvy budget option considering how good the quality is,' said Hollie. 'It's an affordable option from a brand I trust to provide good quality.'
For its combination of quality and low price, we've named this our Best Budget Buy. You can get lower priced sleeping bags but they won't be the same quality in terms of design and material as this one from JoJo Maman Bébé.
This is the perfect bag for someone who likes quality but doesn't want to spend too much. Plus, there's the added bonus that it's unisex so can be passed down from brother and sister or vice-versa.