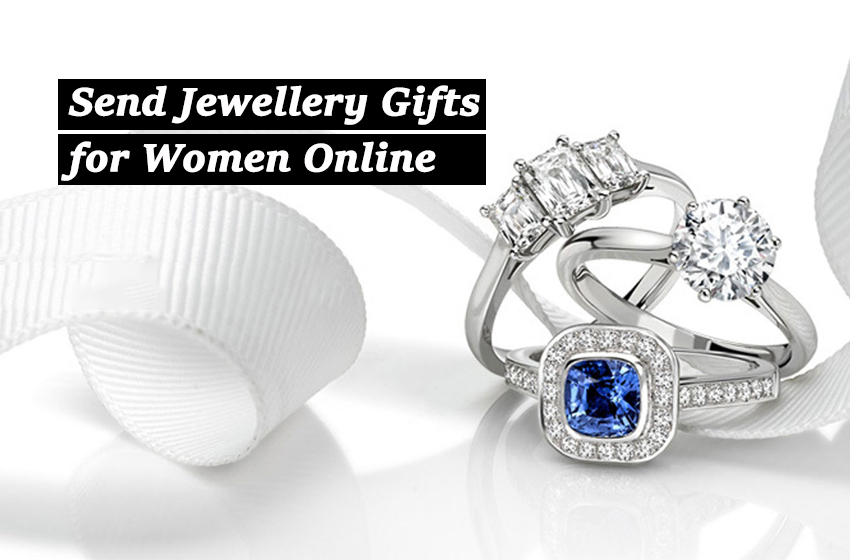 About Pandora
The big question of buying one Pandora bracelet is worth it causes a lot of debates, not only between me and my family but also to some of my friends. I decided to post something about it because before I had one, I tried researching online for reviews and got a few helpful posts.
Pandora is a well-marketed brand that is founded at Denmark last 1982. Yes, the brand has been with us for so many years but it was just recently when they became famous because of their bracelets and charms.
The price difference in the Philippines to other countries are big though. Before I proceed with my thoughts regarding the matter, I will just share on where I got mine.
I got a Pandora bracelet as a birthday gift last year from my boyfriend, he also included one charm. He knew I always wanted one whenever I look at it at stores.
He bought the Silver Bracelet with Clear Cubic Zirconia. It costs 5780php in the Philippines but in other countries like Australia, you can get it for as low as 4000php only. Lot of difference, right? The charm attached of You and Me costs 1870php.
The charms are expensive so I do not buy additional charms easily. I saved up some of my pocket money for one charm to be bought at Pandora, Disneyland Hong Kong Branch.
There are items exclusively offered at Disney and some charms being sold that will never be offered in the Philippines.
Overview of Pandora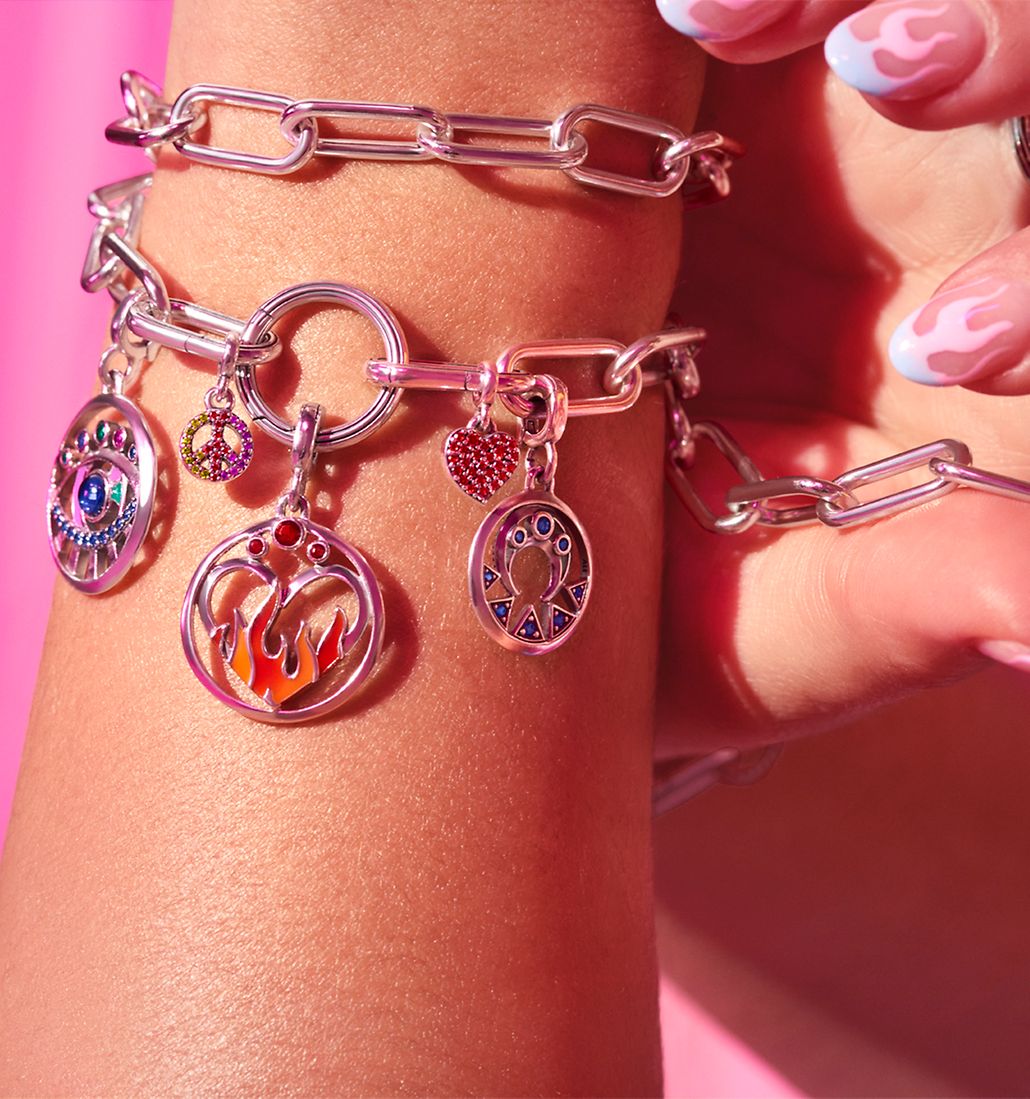 With my pocket money, I bought a Belle Charm. From all the Disney Princesses, Belle is my favorite. I wanted to buy all the other Disney Princesses but it is expensive and I only saved up for one charm.
The charm Belle has a Disney and the name Belle engraved on it. Also, there is a free polishing cloth from Pandora Disneyland when I purchased the charm.
Now, let me share my thoughts on it. Whether it is worth it or not. Remember though before you proceed reading, this is my own opinion. I will share with you the advantages, disadvantages and some tips.
If you are the kind of person who always wanted something sentimental, this bracelet is perfect. Why? Because you will be able to fit the charms depending on your life story or personality. That is what makes me want this bracelet, I can customize it to signify my own story.
Like for me, I wanted to have each of my charms to have meaning. Like the one my boyfriend gave me, since it is my first charm and he gave it to me, the charm You and Me fits our relationship. The Belle charm that I have signifies my experience at Disneyland and my favorite Disney character. I would have wanted another charm to remind me of my experience at Ocean Park Hong Kong but there is no Cable Car charm that would remind me of it.
Pandora Product Review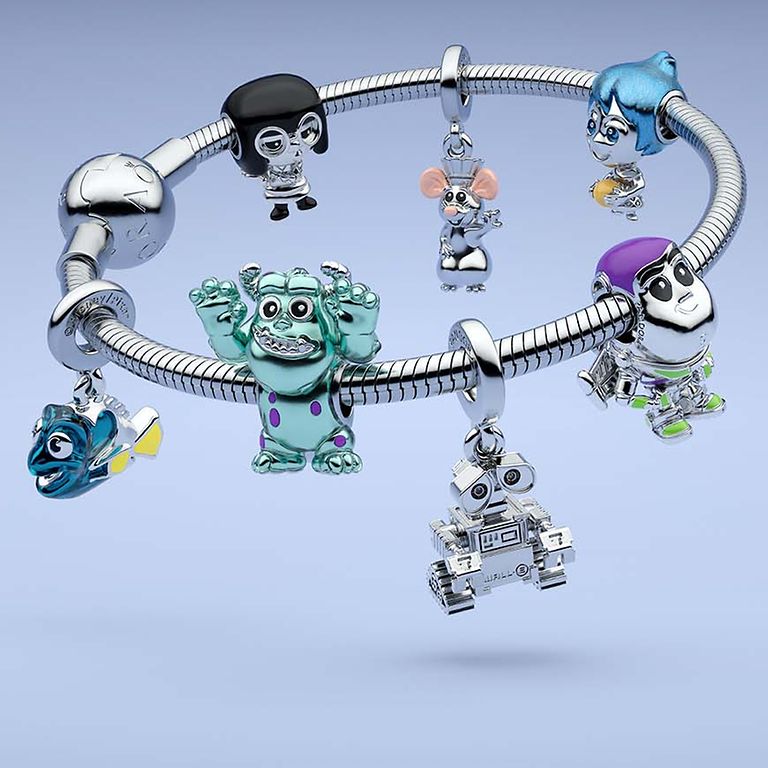 One of the first things you need to know about buying Pandora jewelry is that, while you can find a wide range of options online, this jewelry line is best purchased in person. Why is that? Really, it's for the same reasons that you would buy any other jewelry in person.
It's the only way that you can really get a feel for the size of the piece, how it fits with your other charms or on your bracelet, as well as the inner sparkle of the stones in the setting. Pandora bracelets are loved worldwide, as interchangeable bracelets or necklaces, with meaningful charms. Here's why.
Pandora bracelets accessorize beautifully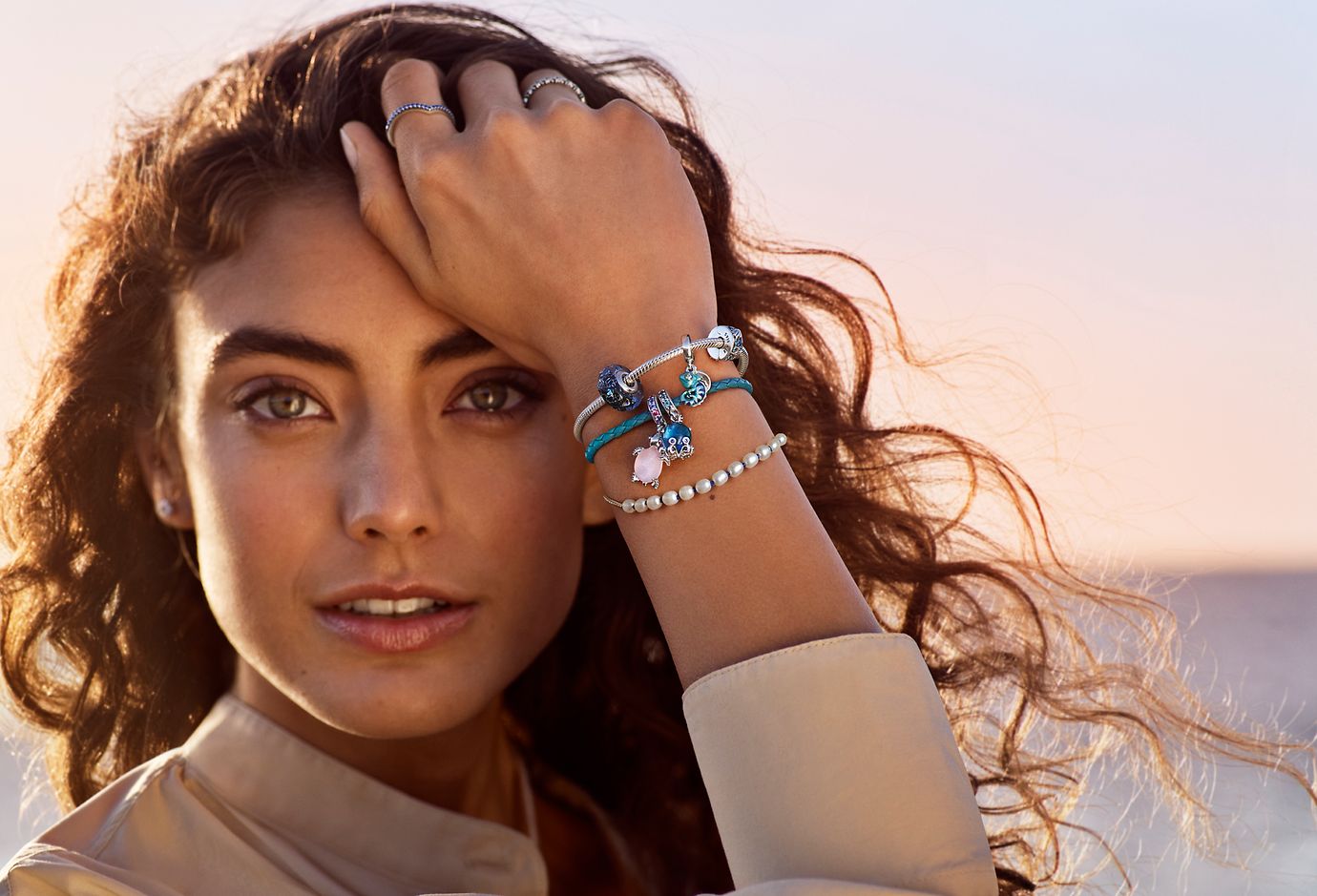 Pandora bracelets are the perfect bracelet to accessorize your wardrobe, as they can be easily changed to match any outfit! Are you wearing green today? Put on your green Murano glass beads to match. Want to wear your gold and silver watch? Switch out your enamel charms for some gold and silver ones. There are endless possibilities!
You do not just wear a bracelet. You create yourself for the day. Make it your own in sterling silver, 14k gold plate, rose-gold plate or leather and add your favorite charms.
Start your very own Pandora story with this sleek snake chain bracelet in polished sterling silver. The perfect canvas for your creativity, this hand-finished bracelet can be styled in countless ways.
Fill it with your desired charms and clips, wear it on its own for a simple, understated look, or stack it with contrasting bracelets for a fun play on textures. Only silicone-lined safety chain clips will fit this Moments bracelet.
Choosing the correct bracelet size depends on your preferred bracelet type. Each bracelet type comes with a different set of recommendations, so please read the tips and size recommendations for the specific bracelet you're interested in!
Pandora charms are meaningful, pretty and fun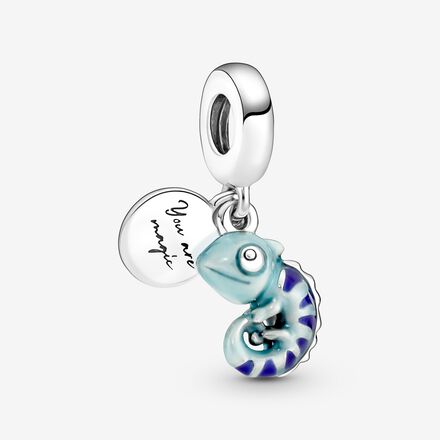 Pandora beads are fashioned to commemorate moments, events, things and people that are important in your life. There's an angel, heart, kids, graduation hat, birthstone charms, soccer ball, animals galore and hundreds more. Many beads are simply beautiful designs that compliment the meaningful beads.
Every handcrafted charm is like a chapter in your own hand-written book. Explore our wide selection of charms and accessories to adorn your Pandora charm bracelets.Shop Pandora's stunning Charms selection today including dangle charms , clips and spacer charms.
Add the lush flavor of fruit to your look with this sterling silver strawberry charm, hand-finished with transparent red enamel and lifelike seed details created by grooved indents under the enamel. Style it on your favorite Pandora Moments bracelets and charm holders and surround yourself with the feeling of a lazy picnic in the sun.
All charms are handcrafted in either solid sterling, gold, or a combination of the two. They are not plated. All stones are hand-set, giving a quality bead that is durable and an excellent value.
Pandora Choose your bracelet Review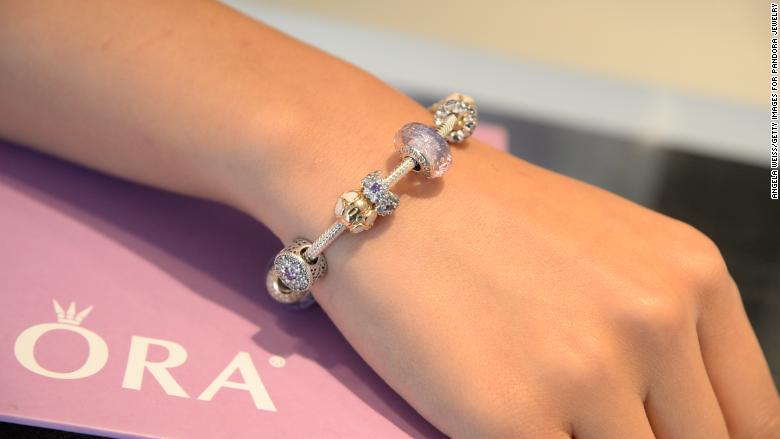 You build a bracelet starting with the bracelet itself. Many people choose the classic and popular sterling silver bracelet with the patented clasp. This clasp is very secure and easy to put on by yourself. Or begin with the silver bracelet with the gold clasp, or go for all gold. Leather bracelets are also available, in many different colors.
You'll need to choose a bracelet length. Make sure you leave room for the charms as your collection grows! You should be able to put at least two or even three fingers between your bracelet and your wrist. Many people prefer more room.
At Fox Fine Jewelry, we're experts in fitting bracelets and will be glad to help you. If this is for a gift, we'll make our best estimate, and if a different size is needed, we'll exchange it for you.
Pandora beads don't hang at the bottom of your wrist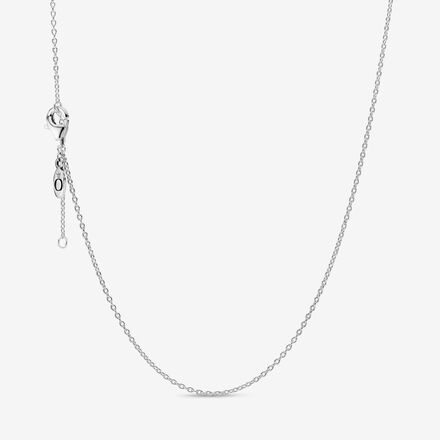 Pandora bracelets have a unique feature that keeps the beads separated into three sections. There are two beads that don't move; they clamp on and stay put, keeping the beads on either side of them. These special beads are called clips. There are many to choose from!
Most Pandora beads screw on and off the bracelet, making it a snap to change up your bracelet to suit your mood or your style! This feature allows for a bead collection to grow over time.
Pandora charms make fashionable necklaces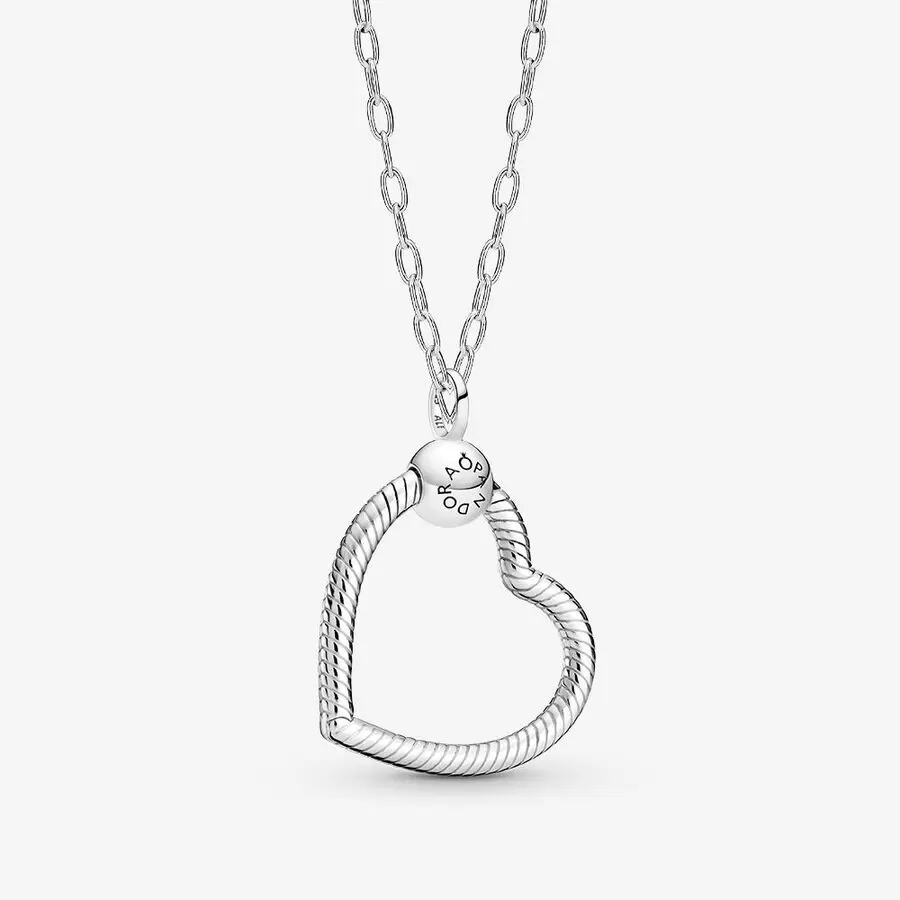 Put your Pandora charms on a chain or a cord and create your own necklace! Get a larger, dangling charm for the center bead, and add more beads on either side. Come to Fox Fine Jewelry and see some sample necklaces we've made up. We have fun too!
Delicate chain necklaces are versatile for any look. Add a pendant or charm or wear as a simple signature piece.
Make a bold statement of love with this sterling silver necklace set. Featuring our Heart O Pendant on our Link Chain Necklace, this set is the perfect backdrop for your unique edit of charms. Please note, certain wide charm styles cannot be worn on this Heart O Pendant.
Pandora charms make terrific gifts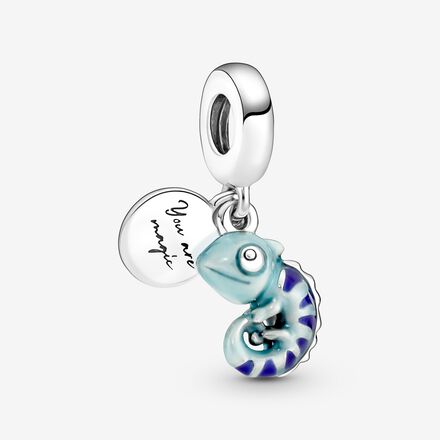 Not sure what to get her? Start her on a Pandora bracelet! Choose beads that remind her of you, activities she loves, or her favorite color or birthstone. The possibilities are endless. And so is the amount you spend. Only want to spend $25? Want to spend $100 or $1,000? You can get a unique and special gift at any price! And, you can keep adding to her Pandora bracelet over the years!
Clips are the beads that don't move, that keep the beads divided into three sections. You'll choose two clips, from an array of styles in silver or gold, with or without stones.
Begin with one, or a full bracelet! At Fox Fine Jewelry, we carry every bead that Pandora makes, so you'll find a full selection. Silver charms start at $25 and most are $65 or less. Gold charms begin at $75. Many gold charms, set with diamonds, are stunning works of art.
Pandora is it worth it?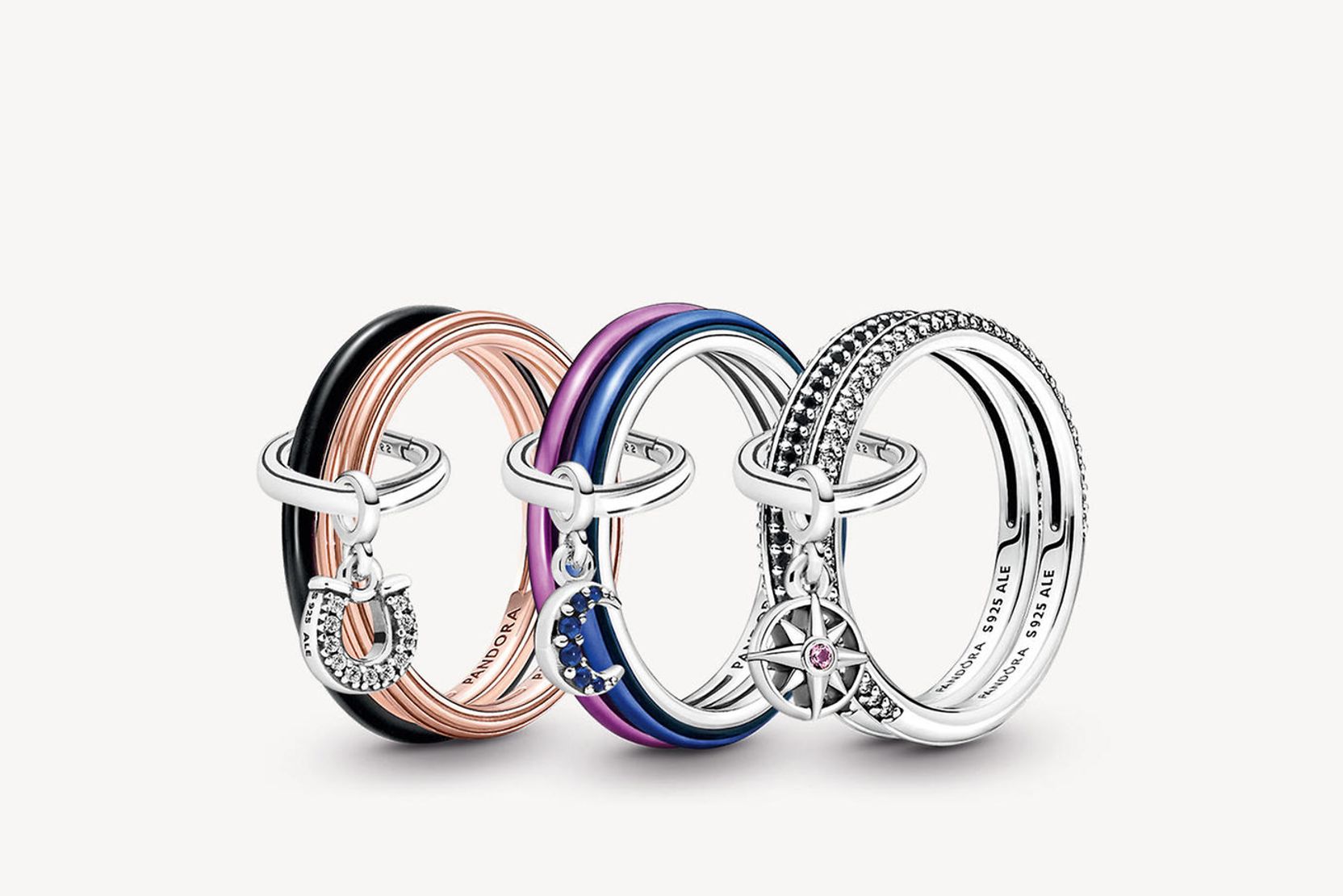 For me, it is definitely worth it but…just because I got it as a gift. I think it makes the bracelet special because someone you love gave it to you. Maybe that is the reason that I never bought one for myself even though I knew I could somehow afford it, I always have that change of heart when I have the opportunity to buy one for myself. The charms are okay to buy for myself but the bracelet itself has more value when given as a gift.
Do you think I answered the question even a little? I hope that this post is quite helpful for you to decide whether to buy one or not. 🙂 Anyway, I am still not feeling well so last post for the day. Goodnight! 🙂
Yes, you can view all types of charms, bracelets, necklaces and more online. However, while this can be a valuable means for narrowing down your options and identifying what you are most interested in purchasing, it's best that you make your final decision in person.
Frequently Asked Questions Pandora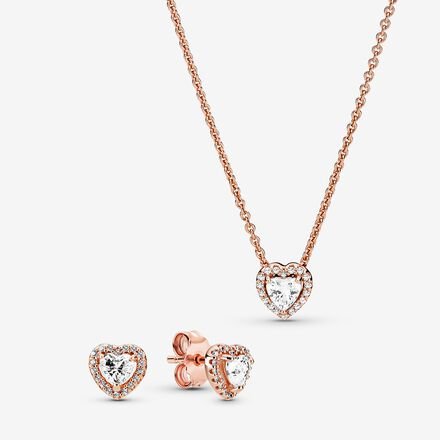 How do I track my order?
Once your order has shipped from our warehouse, you will receive an email notification with a tracking information. Please also check your junk email. This email will have all your shipping information and ways to track your order.
Please note you will not get tracking information until your order is processed and shipped. There may be additional shipping delays due to high order volumes.
How do I cancel an order?
Our goal at Pandora is process and ship orders quickly. Once you have received your confirmation email, the order has already been sent for processing and cannot be adjusted or cancelled.
What is your return policy?
If for any reason you are not completely satisfied with your purchase, you may return items that are unused and in original condition within 30 days of purchase. Damaged/defective items can only be returned by mail and cannot be returned or exchanged in-store. Shipping charges are non-refundable. Last chance or Clearance items are final sale and cannot be returned or exchanged. PANDORA Gift Cards or E-Gift Cards are non-returnable.
Can a gift recipient return Pandora Jewelry?
Gift recipients may return or exchange merchandise to a Pandora store, item must be accompanied by a gift receipt. If merchandise is is returned by mail a credit will be issued to the original payment method and purchaser.