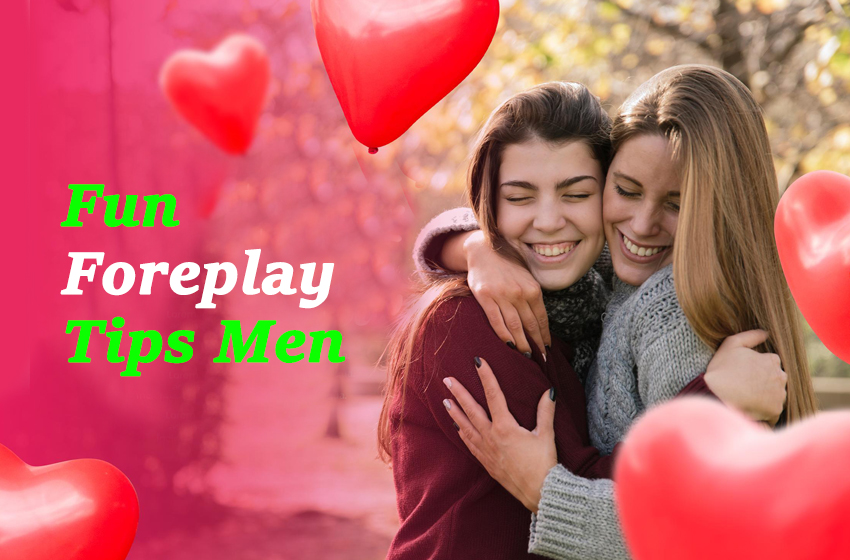 About Lovehoney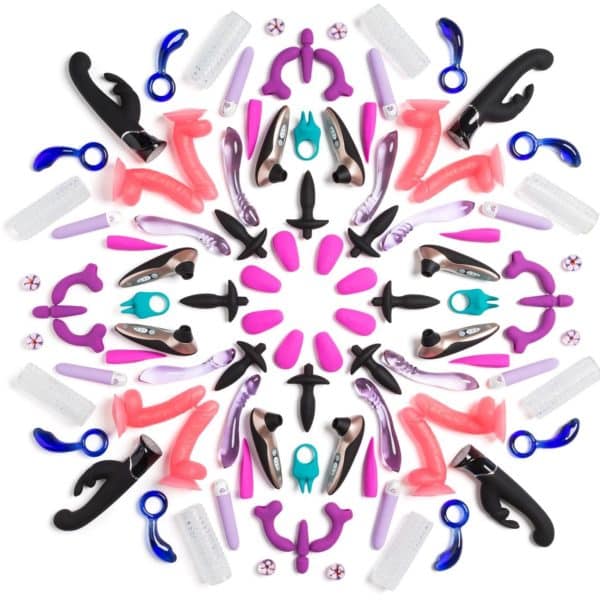 Lovehoney is your one-stop shop for all things pleasure-related. The brand's extensive range of sex toys, lingerie, and accessories aims to help you have a more adventurous and fulfilling sex life.
The company's collection of pleasure-inducing products has earned it 128k followers on Instagram and 40k on Facebook. Lovehoney has also been featured in Daily Record, Mashable, The Sun, Pink News, Marie Claire, Cosmopolitan, Daily Star, and other noteworthy publications.
In recent years, the brand's erotic toys and user-friendly website have been presented with a number of awards. Such titles include an International Pleasure Products Company of the Year award from XBIZ and a Best Online Retailer award from ETO, both given in 2020.
Can this company help spice up your bedroom and enhance your me-time? This Lovehoney adult sex toys review plans on finding out. We'll look at the brand, its bestsellers, customer reviews, discounts, and more, to help you decide if its products are worth adding to your sex-positive arsenal.
Overview of Lovehoney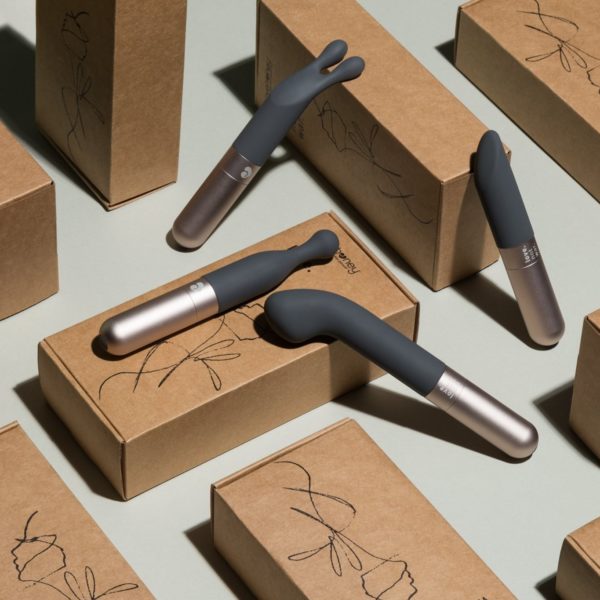 Is there anything less sexy than heading into an adult store and being met with extremely graphic advertisements? Then, you have to blindly pick out which toy you want, bring it to the cashier, and walk around with a bag that proudly sports an adults-only logo, showing the world what you've just purchased.
Friends and colleagues Neal Slateford and Richard Longhurst knew how uncomfortable buying sex toys could be. Online shops didn't fare better either, as most were catered towards the male gaze and were anything but discreet. So, the duo decided to shake up the industry by launching Lovehoney in 2002.
The company's trademarked motto is the "sexual happiness people," so it's pretty clear that Lovehoney's mission is to give customers an enjoyable sex life. The brand was created as a direct response to the overly-masculine sex toy shops available online.
Look, we don't always want to show the world that we've just shopped at an adult store, whether you're seeking masturbators, lingerie, or Lovehoney BDSM toys. While the stigma is slowly going away (thankfully), sometimes we want privacy. This reason is exactly why Lovehoney ships its orders in discreet brown paper packaging.
Its website features a blog and podcast that give sex, toy, and relationship advice to the brand's customers. Lovehoney also offers an online forum for users to connect, opening the conversation about sex and desire. The company operates from its headquarters in Bath, UK.
The brand is passionate about making shopping for sex toys a more enjoyable and less shameful process. Now that you know a bit more about the company and where it came from,
this Lovehoney adult sex toys review will move on to the pros and cons.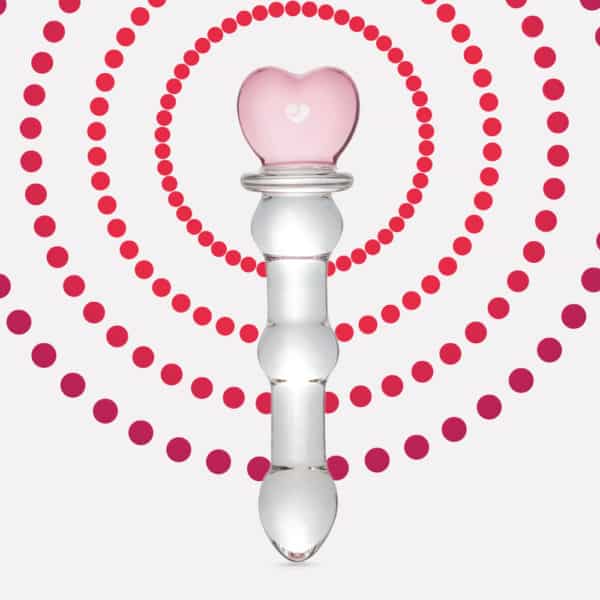 Pros
Carries a wide variety of brands, sex toys, lingerie, and accessories
Options for both men and women
Affordable prices
Your order comes in discreet brown paper packaging
Customers say the brand has great customer service, they appreciate the discreet packaging, and note the affordable prices
Multiple promotions available
Ships internationally
Sex Toy Happiness Promise for 60 days
1-year warranty
Cons
Some customers have complained about the material that the less-expensive toys are made of as well as long shipping times
From realistic fleshlights, and simple yet effective masturbators, to textured girthy dildos, and bedroom-play accessories, the brand's toys and accessories were created to put a satisfied smile on your face. Not sure where to start? Don't worry, this Lovehoney adult sex toys review will feature the company's top-selling products for men and women.
Lovehoney Best Fleshlights Review
The Lovehoney male sex toys collection offers a lifelike and pleasurable experience. Its best-selling fleshlights, featured below, include real life replicas of your favorite porn actresses, as well as other masturbates that take realism over the edge.
Lovehoney Fleshlight Girls Stoya Destroya Texture Review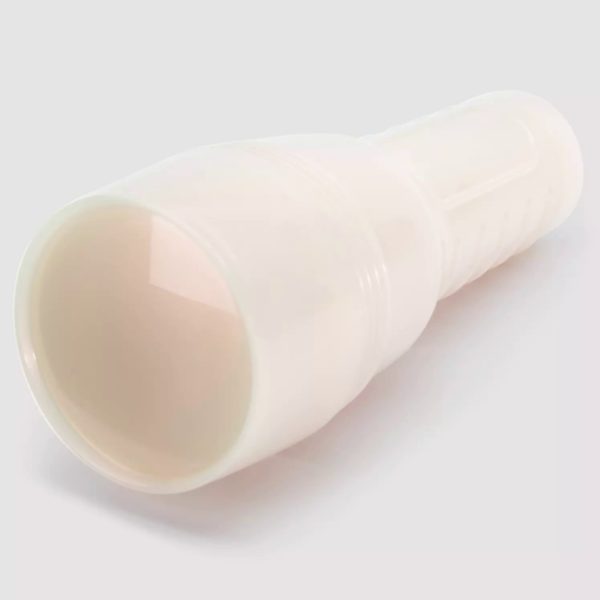 Dive deep inside the pleasurable realm of Stoya. Replicated from the porn actress's real vagina, this fleshlight is smooth and temperature-responsive, giving you a realistic, mind-blowing experience.
Experience Stoya's softness within her 9" canal that's filled with textured bumps for a sensational ride that's as close to the real thing as you can get. Consider lubing up before entrance for a slick and slippery feel.
When you're spent from the delectable intricacies of the Fleshlight Girls Stoya Destroya Texture, simply remove the sleeve for easy cleanup. This replica of the lusted-after actress is available for $90.
Lovehoney Fleshlight Turbo Thrust Blow Job Masturbator Review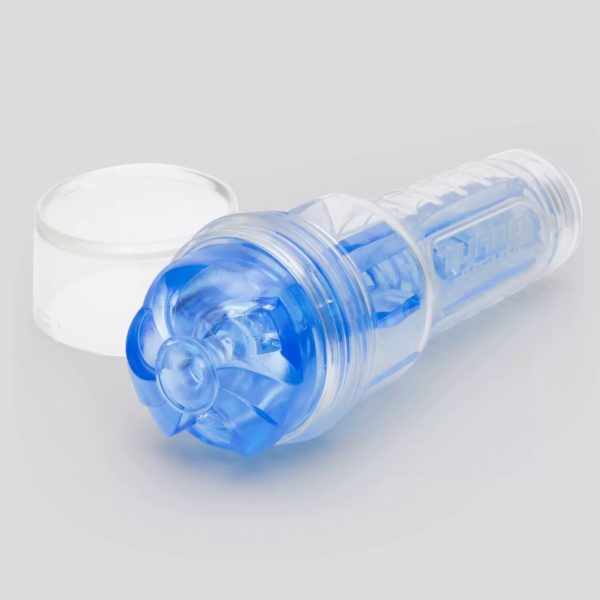 Treat yourself to a realistic blow job that goes above and beyond the call of duty. The Fleshlight Turbo Thrust Blow Job Masturbator features three levels of insertion, each of which mimics a different area of the mouth. The first replicates soft sucking lips, the second gives the feel of a flicking tongue, and the last one provides a tight deep-throat experience.
This mastubator's canal actually grips the entire penis for an authentic life-like blow job. This Lovehoney male masturbator is compatible with other Fleshlight accessories so that you can go hands-free for even more realism.
Enjoy the view with the sheer case that lets you watch the whole thing. Elevate your "me-time" with the Fleshlight Turbo Thrust Blow Job Masturbator for $80. To really up the pleasure, why not check out the Lovehoney anal toys collection?
Lovehoney Fleshlight Girls Riley Reid Utopia Texture Review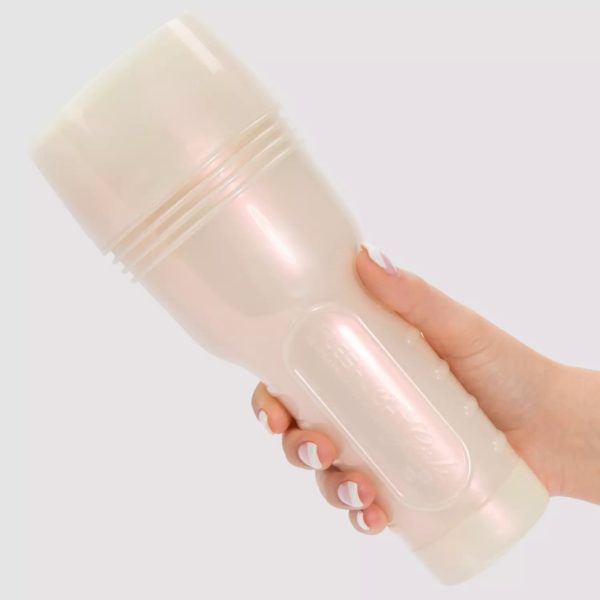 Created from a mold of the iconic Riley Reid's own body, the Fleshlight Girls Riley Reid Utopia Texture masturbator is ultra-realistic. It featuring an inner coiled and ribbed texture to enhance stimulation. Tight and twisty, this Fleshlight will take you on the ride of your life.
Responding to temperature, this masturbator gives you a realistic tantalizing experience. Lovehoney recommends warming the inner sleeve in water to give an even more real-life feel. Get inside the Fleshlight Girls Riley Reid Utopia Texture for $90.
Lovehoney Fleshlight QUICKSHOT Vantage Compact Male Masturbator Review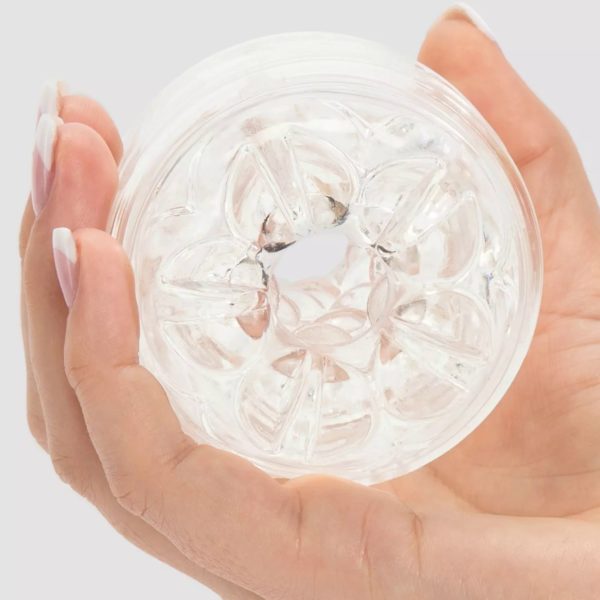 If you're looking for an upgrade from using your hand, the Fleshlight QUICKSHOT Vantage Compact Male Masturbator is an easy, effective, and pleasurable solution. It's compact and discreet, so you can easily take it with you on trips away from home, or perhaps to keep in your bag to help release some mid-day stress—whatever your needs are.
The QUICKSHOT is clear, so if you're a visual person, you'll be able to watch what you're doing. Inside the Fleshlight, there are non-anatomical nodules and chambers for increased stimulation. You can also use this double-sided product with a partner to enhance oral sex. Add this compact mastubator to your collection for $50.
Lovehoney Dildos Review
The company's dildos were created to satisfy your needs and unleash your wildest fantasies. Its best-selling dildos and accessories, featured below in this Lovehoney adult sex toys review, are suitable for solo or partnered play. Depending on your preference, the brand offers lifelike or simple and less-phallic designs, with and without vibrations.
Lovehoney BASICS Extra Girthy Realistic Dildo 7 Inch Review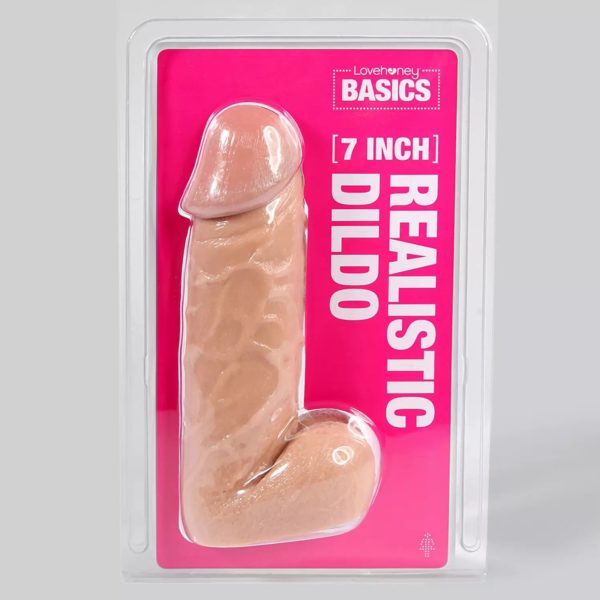 If you're all about the details, the BASICS Extra Girthy Realistic Dildo 7 inch will please your appetite. For experienced riders, its extra girthy shaft is larger than most other options, so it can fill you up to your heart's content.
Key features include a textured shaft, firm balls, and a lifelike head for a realistic look and feel. The pronounced details ramp up the pleasure factor by stimulating all the right spots. Its flat end offers a hands-free experience when the mood hits.
Keep in mind this dildo is extra wide, so beware if you are new to the toy experience. Upgrade to the realistic BASICS Extra Girthy Realistic Dildo 7 inch for $25. For a less realistic, but pleasurable feel, try a Lovehoney glass dildo instead.
Lovehoney Lifelike Lover Classic Extra Girthy Dildo 7 Inch Review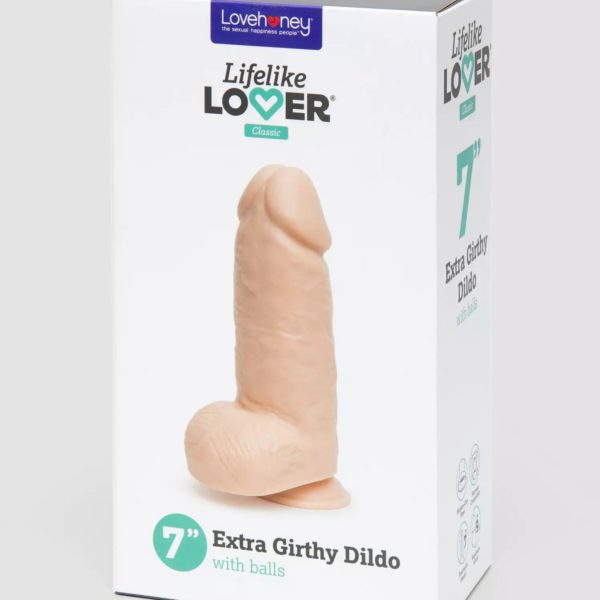 For those who like a full and satisfied feeling, the Lifelike Lover Classic Extra Girthy Dildo 7 inch fills you all the way up. It offers a 9.5" circumference and 7" length. Long, but not too long, this extra girthy dildo delivers the realistic feel of a penis, with the massive size your fantasies are made of.
Stick this Lovehoney suction cup dildo to your shower wall for steamy solo play, or let your partner take control. This toy is best suited for those with large-toy experience, and be sure to lube this guy up well.
Take in the Lifelike Lover Classic Extra Girthy Dildo 7 inch however you please. Get it for $50. For something less wide, take a peek at the Lovehoney glass dildos collection.
Lovehoney Blush Super-Flexible Realistic Packing Dildo 4 Inch Review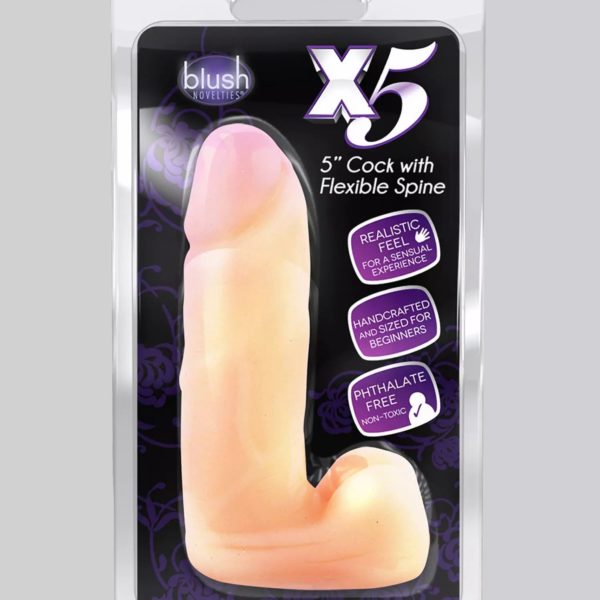 With an ultra-real look and feel, the Blush Super-Flexible Realistic Packing Dildo 4 Inch is a great option for those who are new to the world of toys. Alternatively, this toy will satisfy those looking for Lovehoney anal dildos, too.
This extremely flexible dildo can be bent however you please to target your unique pleasure zones. It offers lifelike balls and temperature-responsive, skin-safe rubber.
One of its key features is that this dildo can also be used for packing because it gives a realistic semi-hard look underneath pants. No matter how you choose to use it, the Blush Super-Flexible Realistic Packing Dildo 4 Inch can be added to your collection for $20.
Lovehoney Desire Luxury Rechargeable Strapless Strap-On Dildo Vibrator Review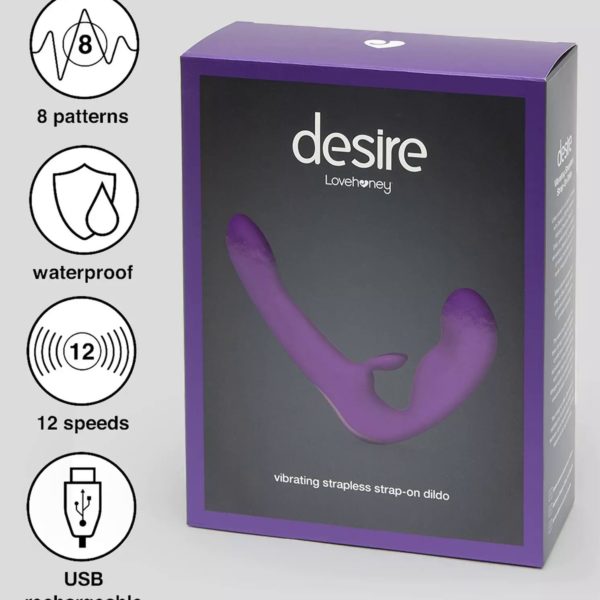 It's fun to watch your partner enjoy themselves, but sometimes you want in on the action too. The Desire Luxury Rechargeable Strapless Strap-On is double-ended and lets you in on the pleasure. Rabbit ears stimulate your partner's clitoris and vibrate with 8 different patterns and 12 different speeds.
This toy is waterproof, so bring it into the shower for some sudsy fun. The Desire Luxury Rechargeable Strapless Strap-On comes with a lockable storage case for discreet charging. Made from premium silicone, this toy is held in place by the wearer's inner vaginal muscles. Share the pleasure for $70 (from $100).
Lovehoney Unisex Strap-On Harness Briefs Review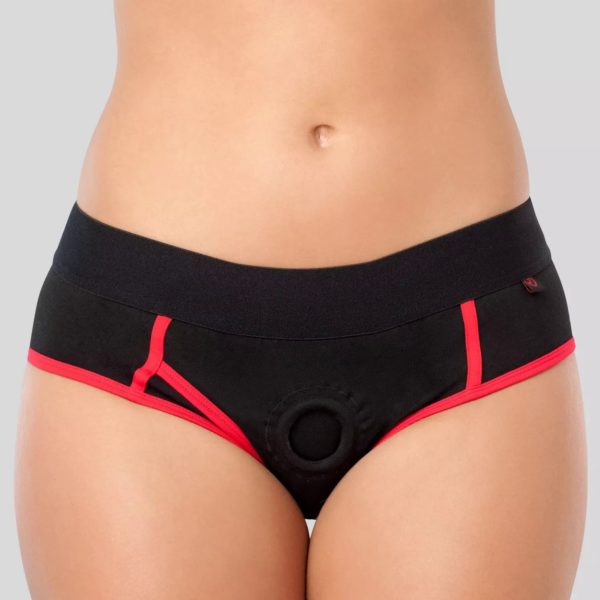 Strap in for some partnered fun with the Unisex Strap-On Harness Briefs. Made from soft and stretchy fabric, these panties make wearing a strap-on super comfortable and easy. The O-ring design lets you slip in your favorite Lovehoney strap on dildo.
Wear these cute briefs throughout the day, then pop in a dildo for after-work play. Compatible with dildos that have a 4.75" circumference, these panties also come with a mesh drawstring bag to store them and your toys in for easy access. The Unisex Strap-On Harness Briefs are $35.
Lovehoney Reviews: What Do Customers Think?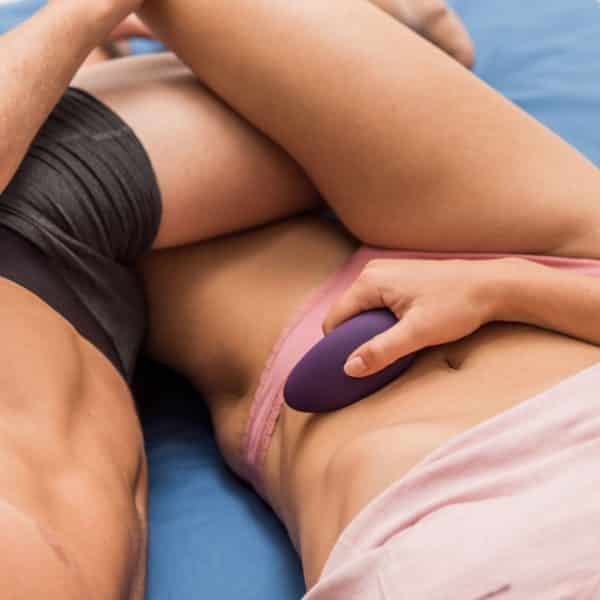 The brand's products look promising, but we wanted to find out what customers are actually saying. So, this Lovehoney adult sex toys review sourced testimonials from the brand's website, Trustpilot, and Reddit, that shed some light on its pleasure-focused collection. Let's get into the positives first.
On the company's website, its best-selling products have been rated hundreds to thousands of times. Collectively, these items average an impressive 4.6/5 stars. Here's a quick overview:
Wild Weekend Mega Couple's Sex Toy Kit: 4.6/5 stars from 371 ratings
Lovense Lush 3 App Controlled Rechargeable Love Egg Vibrator: 4.4/5 stars from 293 ratings
Womanizer Starlet 2 Rechargeable Clitoral Suction Stimulator: 4.3/5 stars from 189 ratings
Fifty Shades of Grey Greedy Girl G-Spot Rabbit Vibrator: 4.7/5 stars from 1.1k ratings
Jeweled Metal Beginner's Butt Plug 2.5 Inch: 4.7/5 stars from 104 ratings
Womanizer Starlet USB Rechargeable Clitoral Stimulator: 4.5/5 stars from 331 ratings
Mega Mighty 3 Extra Inches Penis Extender with Ball Loop: 4.5/5 stars from 357 ratings
Fresh Toy Cleaner: 4.9/5 stars from 122 ratings
We chose to dig deeper into the BASICS Extra Girthy Realistic Dildo 7 inch, which has a 4.6/5-star rating from 276 customers. Many commenters agree that the length of this toy is "just right" for a pleasurable experience. Take this example:
"The length is just right not to hurt me inside and the girth is amazing…Love the real touch material and the flexible feel."
A few buyers mentioned that this dildo had a strange smell, which is likely a result of the PVC material. One wrote, "It came with a bit of a chemical smell, which did fade. I didn't really mind it, I gave it a nice wash with some mild soap for a bit."
In terms of other Lovehoney adult sex toys reviews, customers report that the company offers a comfortable and discrete shopping experience. Plus, its toys provide a safe means of trying something new, whether that's on their own or with a partner.
Lovehoney is rated 4.4/5 stars by 11.9k shoppers on Trustpilot. One customer raved about the affordable price of the company's products and helpful customer service:
"Toys came out as I expected and they weren't too expensive like the adult stores in my area. So the 2nd time I ordered, I had [a] problem with the one product and they automatically gave me a refund without even returning it."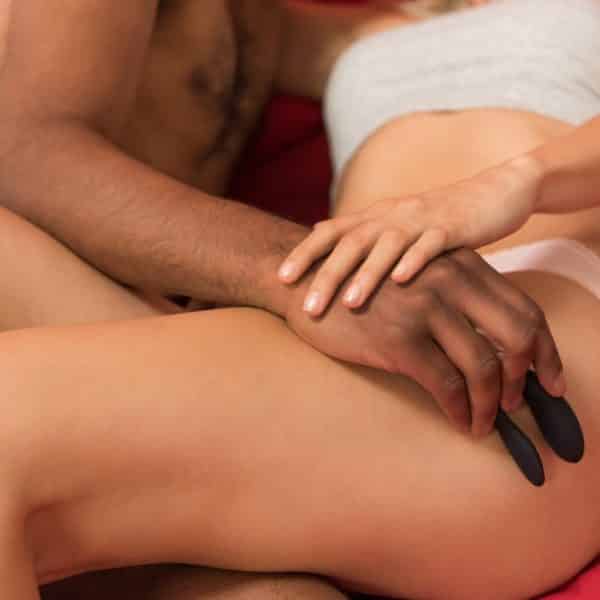 On the other hand, some shoppers report trouble when contacting customer service and long wait times for orders: "I've contacted their customer service 3 times since Friday as one of my items I've ordered was missing from the delivery. I've had no reply to any of my attempts at contacting them." It seems that the company takes a few days to respond to such queries.
In a Reddit thread on the brand, one Redditor appreciates its discreetness: "I live in canada and I've ordered a large order from them. Shipped in two weeks and was super discreet, I think the package was actually labelled as novelty. I would recommend."
Meanwhile, another commenter reports that the company's products range in quality, so it's best to do some research before making a commitment: "Lovehoney also sells PVC trash toys, so you really need to be knowledgeable about toy safety going in."
All in all, customers report satisfaction in online Lovehoney adult sex toys reviews. From the discreet packaging to the pleasure-inducing toys that cater to a variety of preferences, shoppers report that this brand has customers in mind at every step of the way.
Though there were some less-than-savory testimonials, such comments were exceptionally rare. If you do need to contact the brand, keep in mind that it might take its team a few days to get back to you. Thankfully, the positive ratings far outweigh the negatives.
Is Lovehoney Worth It?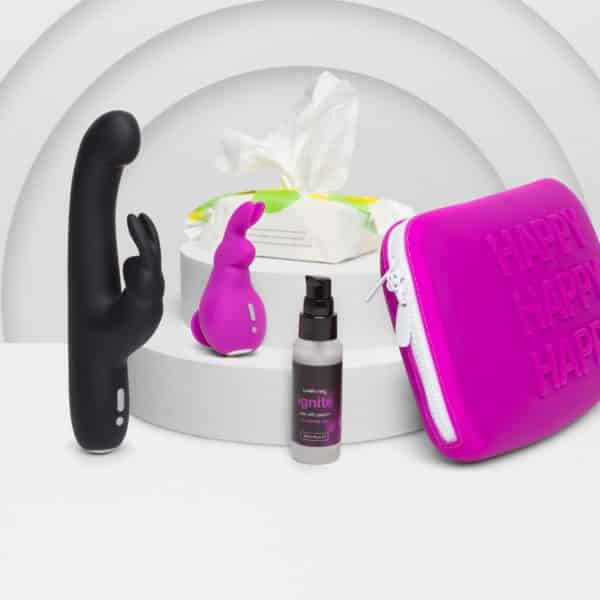 This Lovehoney adult sex toys review will start off by stating that sex play is a very personal thing. What may feel good for one person, may not for another. It's all about trying things out and seeing what works for you.
If you do try one of Lovehoney's toys and do not like it, you can return it within 60 days for a full refund, thanks to the brand's Sex Toy Happiness Promise. This promise gives you the freedom to try one of its top products without worrying about losing your money if you do not like it.
Negative reviews regarding shipping and customer service are bound to happen with any web-based company because mistakes do happen and shipping is sometimes out of the brand's hands. Thankfully, such comments were very rare.
In fact, thousands of reviewers attest to the quality of the company's toys, website, and discreet shipping. The award-winning brand's toys are reasonably priced, and the brand offers a diverse selection to choose from. For all of these reasons, this Lovehoney adult sex toys review believes its products are worth the buy.
Lovehoney Promotions & Discounts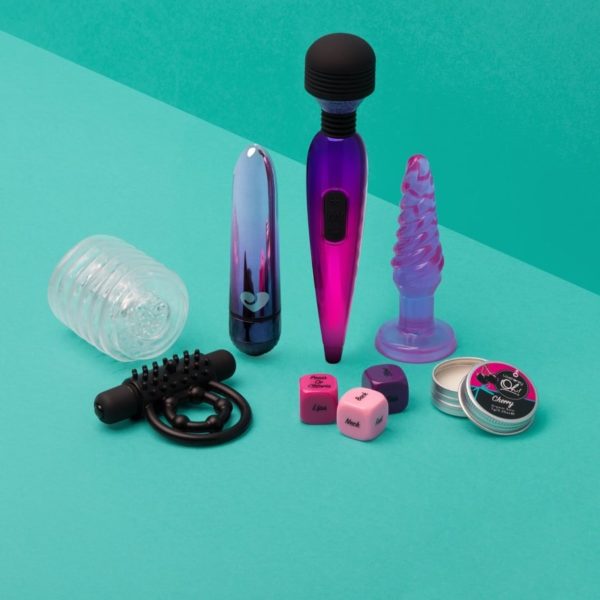 The following Lovehoney discount codes coupons are available on the brand's website:
Get a 15% off when you join its mailing list
20% off Lovehoney NHS discounts
Free standard shipping on orders over $49
Sale section
20% off for students with the Lovehoney discount code UNIDAYS
Where to Buy Lovehoney
Lovehoney carries a variety of brands, so you may be able to find certain products on other sites. But, if you want the company's discounts, sales, expertise, and return policy, you should shop directly from Lovehoney.com.
FAQ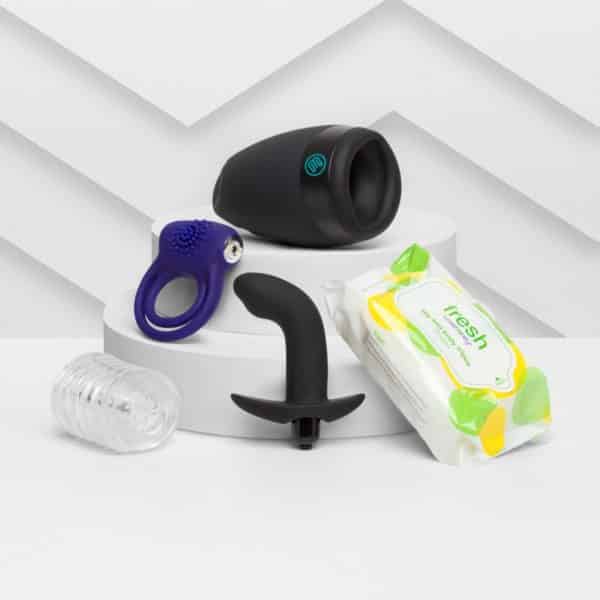 What is Lovehoney's Shipping Policy?
This Lovehoney adult sex toys review found out that the brand is based in the UK, but has warehouses in the US, UK, and Australia. Items that are in stock will be sent the same day as ordered.
What is Lovehoney's Return Policy?
Lovehoney has a Sex Toy Happiness Promise that will give you a full refund of your product within 60 days if you are not happy with its performance. To make a return, follow these steps:
Lingerie, lubes, better sex products, and Lovehoney free gift unidays products, are not covered by the Guarantee. To return those items, they need to be unopened, unused, and in original condition with the original packaging.