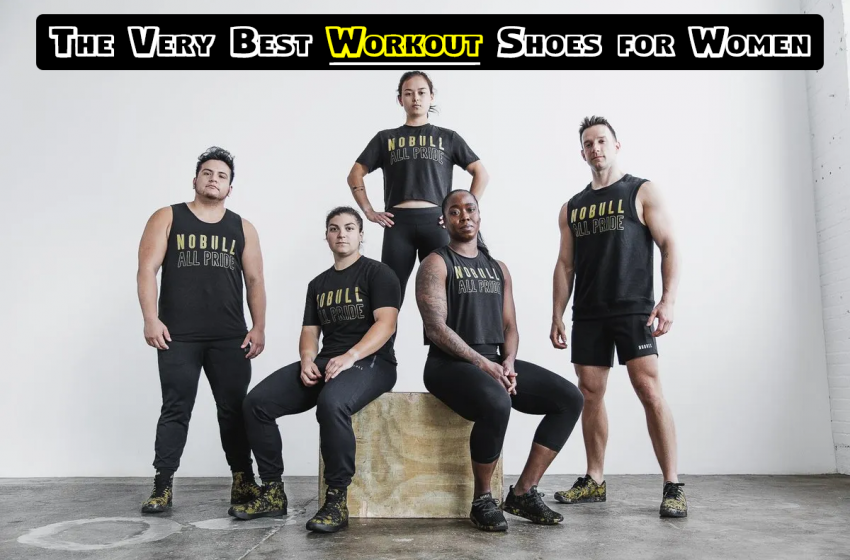 About NOBULL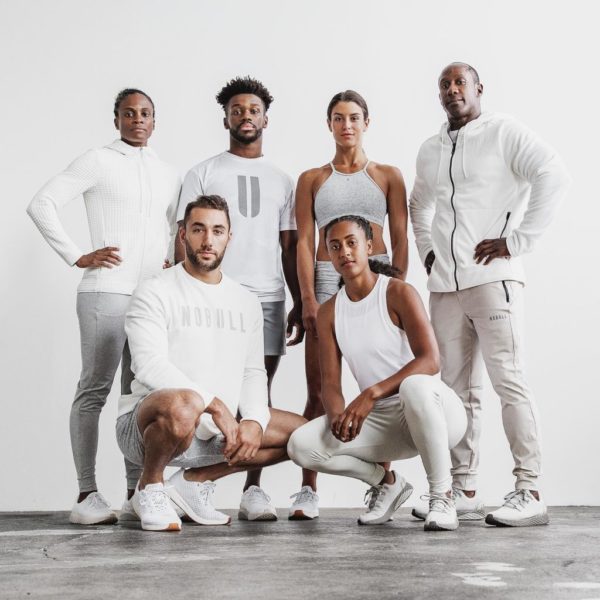 NOBULL is a footwear, apparel, and accessories brand for athletes and fitness self-starters who want solid products without gimmicks. They have 1M followers on Instagram, and promise that their products will enable you to achieve your workout goals.
This NOBULL shoes review will cover their bestsellers—how they are priced, what activities they're good for, how you can return them if they're not for you—and everything else you need to make an informed purchase.
Overview of NOBULL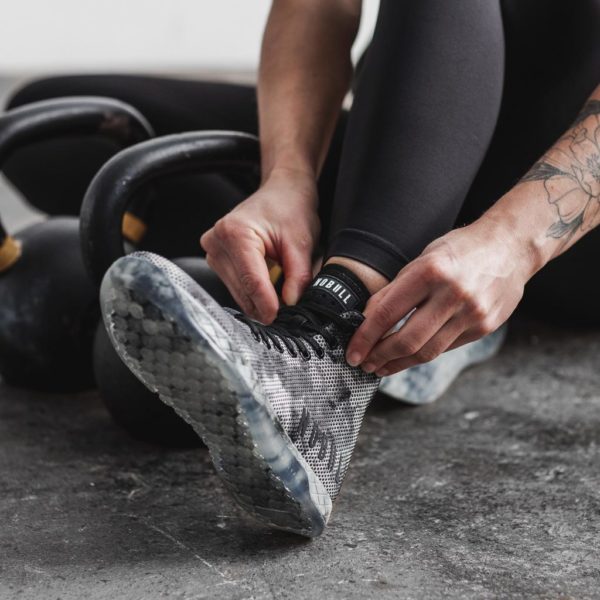 NOBULL doesn't offer much about itself as a company. That's not their way. Words? Don't need 'em. Immediately, we're getting strong Conan the Barbarian vibes. What is best in life? Lift weights, run, get fit—and this company can help you achieve those fitness and health goals.
This philosophy reflects clearly on NOBULL's website. It's barebones; providing everything you need to know about their products and nothing more. No need to waste time with origin stories when there are personal records to be set.
The few specifics this NOBULL shoes review found are that the founders used to work for Reebok, and have experience with elite training and product design. Below, we'll break down some pros and cons of the brand: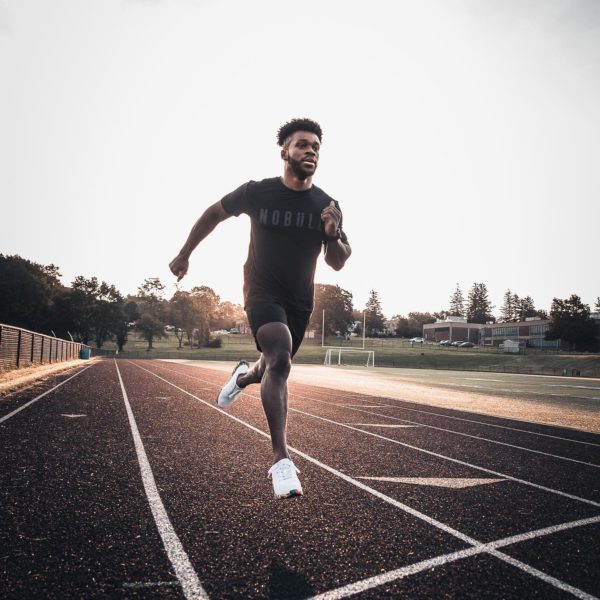 Pros
A large selection of shoes, including NOBULL high tops, to meet workout needs
Breathable and versatile apparel for men and women
Stylish and comfortable designs
Afterpay lets you purchase products through monthly instalments, cutting down on the upfront cost
Purchases of $99 and up come with free shipping (so any shoe purchase)
Positive customer reviews
Cons
More expensive than many competitors
Limited offering of NOBULL wide shoes
NOBULL Women's Runners Review
This NOBULL shoes review has to be upfront here—some of the colors on these best-selling shoes are not Conan-approved. We're talking bright pink everywhere, black with turquoise, and orange trim.
It looks cool and flashy, though. Keep reading for the lowdown on this category of robust, stylish fitness equipment.
NOBULL Black Trainer Review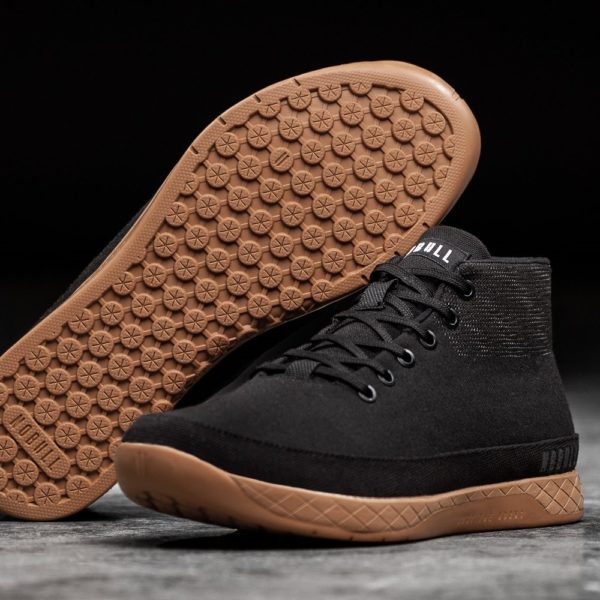 The Black Trainer doesn't have a product description—but this NOBULL shoes review isn't worried. The shoes themselves are matte black all around, except on the tongue where the logo is presented, but not in a flashy way.
The NOBULL logo also appears on the side of the shoe, but in an off-black that blends in nicely and doesn't scream at the whole gym. It's also complete with simple laces, and good texture on the bottom of the shoe for gripping.
This is an elite trainer for people who are serious enough about their workout to use something other than the student-standard scuffed-up Vans. Sizing ranges go up in half-sizes from 5 to 11. You can buy these Black Trainers for $166.
NOBULL Cool Grey Knit Runner Review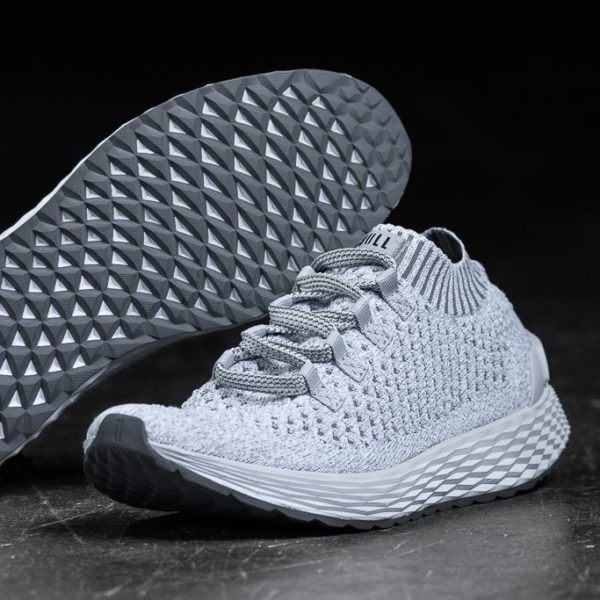 These Cool Grey Knit Runners have a contemporary, surfer-like design along the bottom edge that gives a nod to Yeezy. They have simple laces and are tapered at the ankle. Soft, breathable top fabric helps to air out your feet when they're sweating after a long hike.
These Cool Grey Knit Runners exude maximum comfort. Most customers say the shoes have great cushioning and are true to size. Other commonly read points are that they have good grip, and are best used for running under 10k.
These NOBULL runners come to $204 at checkout. They're available in sizes 5 to 11 (in .5 increments).
NOBULL Midnight Palm Trainer Review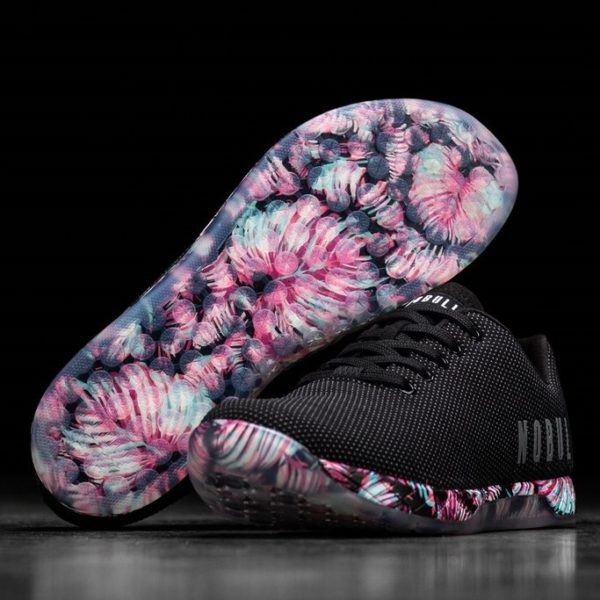 The Midnight Palm Trainers have a black urban-cool design with a flash of patterned color on the bottom trim—flair minimal enough to add some spice, but not violate the Conan the Barbarian no-nonsense law that NOBULL abides by.
The Midnight Palm Trainer is totally sold out except in size 5. If the shoe fits, grab a pair at only $180.
NOBULL Black Heather Pixel Trainer Review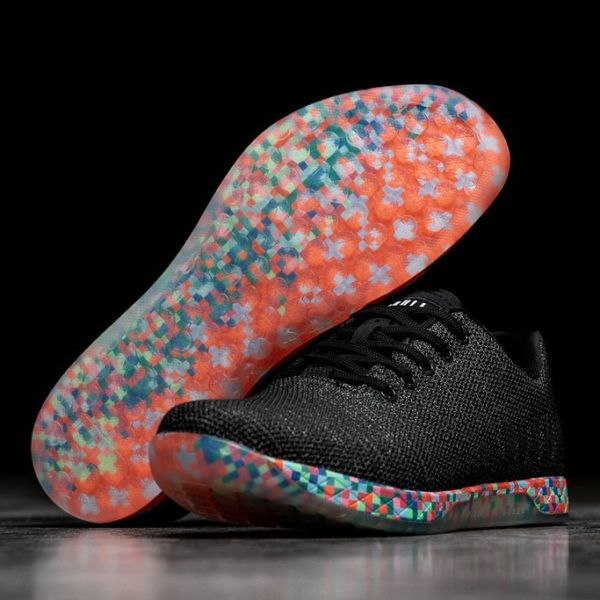 The Black Heather Pixel Trainer has colorful digital camo on the bottom trim and a stylish grey/black material on top. You're going to pull eyes with these.
Unfortunately, NOBULL training shoes are super popular—the Pixel is sold out in all but the smallest and largest four sizes. You can buy a pair for $180.
NOBULL Bright Pink Knit Runner Review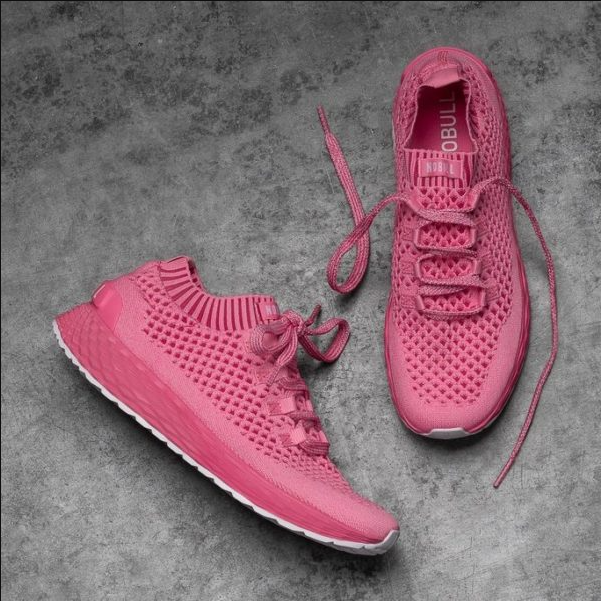 These candy-colored Bright Pink Knit Runners are meant to impress. The electric design means you can really see the detail that went into the mesh top, tapered ankle, and hard rippled trim.
Customers say that these NOBULL running shoes are true to size, and great for running under 10k, cross-training, and weightlifting. You can buy them for $204, in half-sizes 5 through 11.
NOBULL Men's Runners Review
These bestselling, multipurpose runners don't mess around. Stability and support is what you'll get, along with a modern look designed purely for utility. In this section, the NOBULL shoes review breaks down special features, pricing, and sizing.
NOBULL Black Gum Canvas Trainer Review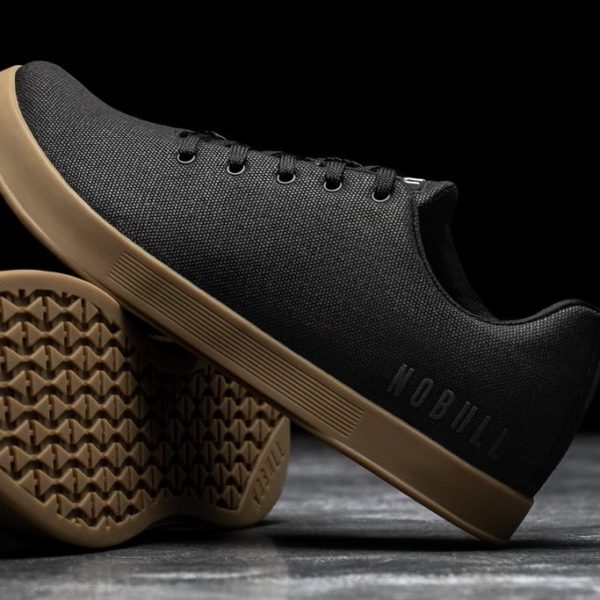 These NOBULL trainers are simple and effective. Most gym aficionados use them for cross-training and weightlifting.
The stylish Black Gum Canvas Trainers also have a great fit. About half of the sizes, 8 through 18, are sold out. You can buy the rest for $140.
NOBULL Cool Grey Knit Runner Review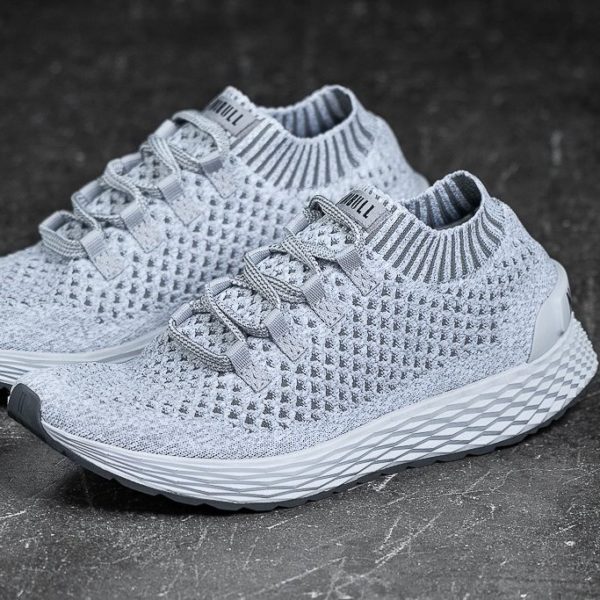 Looking to get into shape, but not keen on participating in half-marathons anytime soon? These Cool Grey Knit Runners are perfect for short distance sprints, but also for resistance workouts.
The mess top design provides ventilation for your feet and toes, while the tucked ankles ensure a clean fit.
Available in sizes 8 through 18 for $204, these runners are slick and modern, giving everything you need for a solid workout.
NOBULL Women's Muscle Tank Review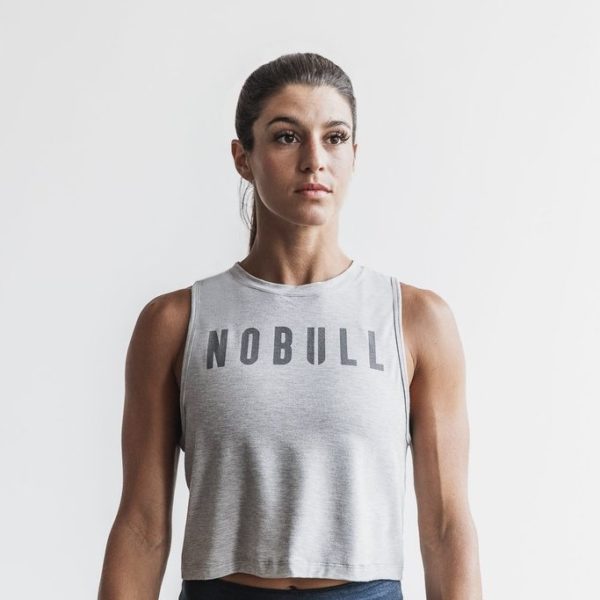 Coming in 20 different colors—some with a pattern, some plain—and the five standard sizes, the cropped Women's Muscle Tank offers a simple design and high-quality fabric to empower your workout.
You can buy the Women's Muscle Tank right now for $42.
NOBULL High-Neck Sports Bra Review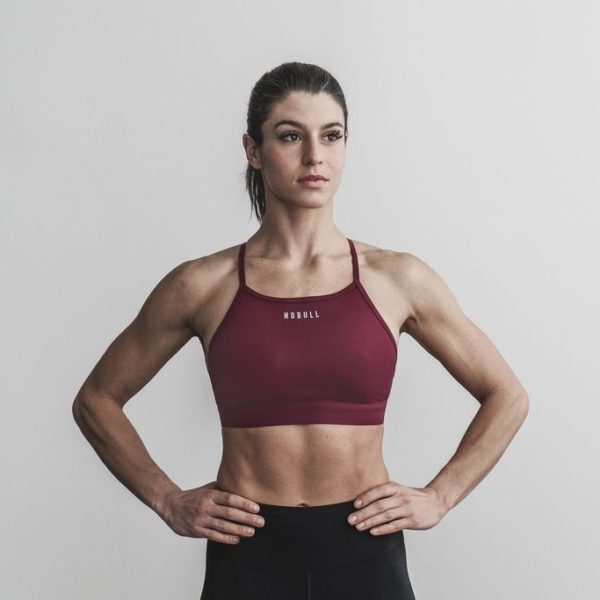 This High-Neck Sports Bra is tight and comfortable around the bust, minimizing it instead of giving a sculpted look. Customers wear it for all kinds of activities, including weightlifting and running. Common feedback is that it offers great support that lasts through your workout.
You can purchase the High-Neck Sports Bra in extra small, small, medium, and large for $67. Alternatively, keep an eye on the brand's Instagram for when the next NOBULL sale comes around.
NOBULL Reviews: What Do Customers Think?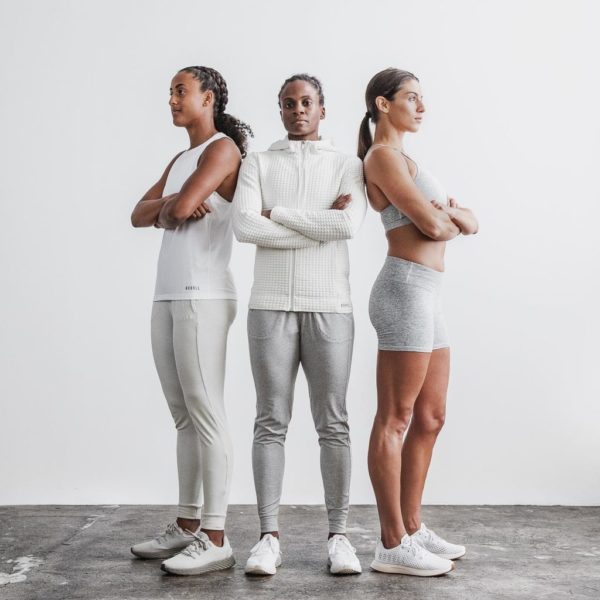 Customers are crazy about NOBULL, and in the best kind of way. 10K+ customers gave reviews with an average of 4.7/5 stars across multiple websites. Here's the best and worst of what they had to say.
On Reddit, there is a swell of positive comments regarding NOBULL shoes' excellence with dynamic movements, like box jumps and lunges, and the fact that they are both super comfortable and durable.
This Reddit comment sums up the general feedback: "I love my Nobull's. I finally decided to give them a try during my last deployment, and I have to say, they are the best fitting 'CrossFit' shoes I've worn."
Amazon customers left NOBULL a 4.5/5 rating average from thousands of reviews. The most common feedback compliments the sturdy material of their shoes and that they are true to size (a good fit).
The most significant complaint is that the top material on one customer's shoes was too stiff and, over time, made their feet sore. Another customer said their trainers produce a squeaky sound on certain floor surfaces.
This Amazon review best sums up the customer experience: "First off the grip on these shoes are tremendous. The flat sole makes great placement for workouts I have to do. Since my foot is wide the shoes definitely need more breaking in. And my feet feel well encased in the shoes. I haven't seen any manufacturing issues. The exterior of the shoe definitely feels durable. They are breathable."
After seeing Amazon and Reddit's feedback, it's no surprise that customers give NOBULL a 5/5 star average on their official website. Thousands of reviews say their shoes provide great cushioning and the stability required for workout exercises. They also have a tight fit and work well in all kinds of settings, even outside of the gym.
One NOBULL verified customer writes, "Love the all-black!! I wear them practically 24/7. At work, I'm on my feet all day lifting and pushing things, and these make it easier to handle, and then I wear them at night when I go to the gym! Never slipped in them, never have feet pain!"
Is NOBULL Worth It?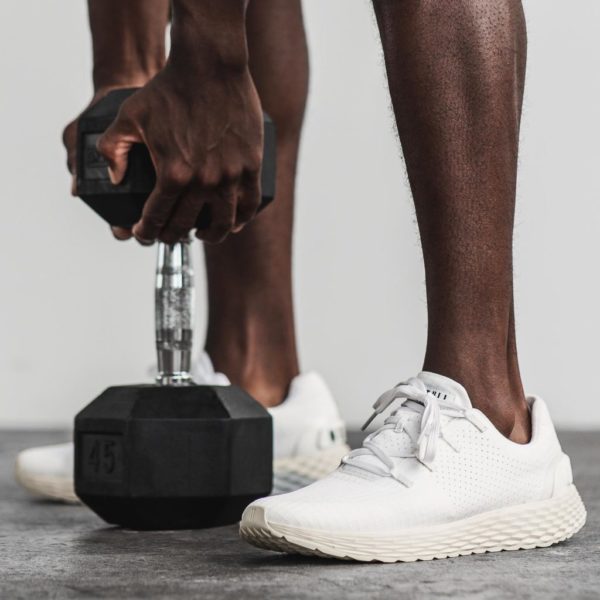 Are NOBULL shoes good? When you travel across gyms and running paths, who do you want on your side? This NOBULL shoes review will tell you: a no-nonsense brand that offers real support when you need it the most.
In all seriousness, NOBULL is totally worth it—in fact, most of their verified reviews say their shoes in particular are game-changers. The price tag is quite high compared to their competitors, so they are a better option for people who run and work out on the regular and will notice the jump in quality.
For casual wearers, the shoes are also functionally versatile and designed to suit many workplaces, so your trainers will work nicely as NOBULL sneakers too.
NOBULL Promotions & Discounts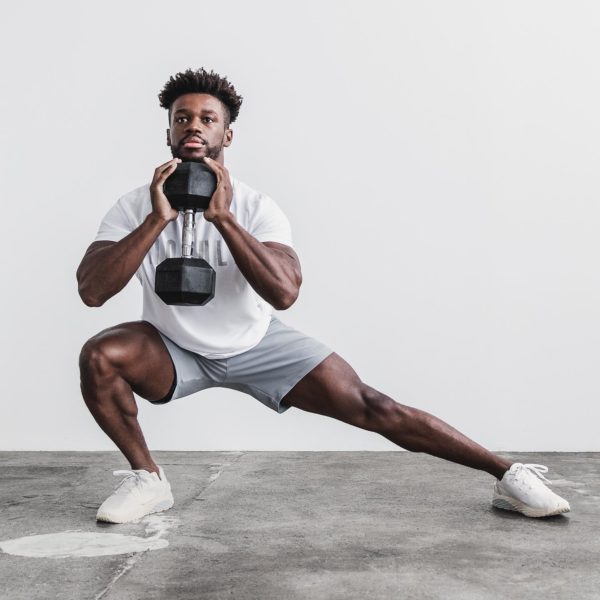 Looking for a NOBULL coupon? There are currently none of those on display, but here are some other ways to save money.
First, you can enjoy free shipping on all orders to Australia and Canada. And no, you won't need a NOBULL discount code for this—it'll be applied at checkout. They will also pay for customs fees and import duties associated with the order.
There is a NOBULL military discount, as well as savings for customers with the following professions:
Teachers
Government employees
First responders
Hospital employees
Nurses
Military
Medical professionals
One more tip: follow their Instagram for a heads up on NOBULL Black Friday deals.
Where to Buy NOBULL
NOBULL Project orders can be purchased online directly from their website: nobullproject.com, or through Amazon. The brand also has retail locations in Miami, Boston, and SoHo, US.
FAQ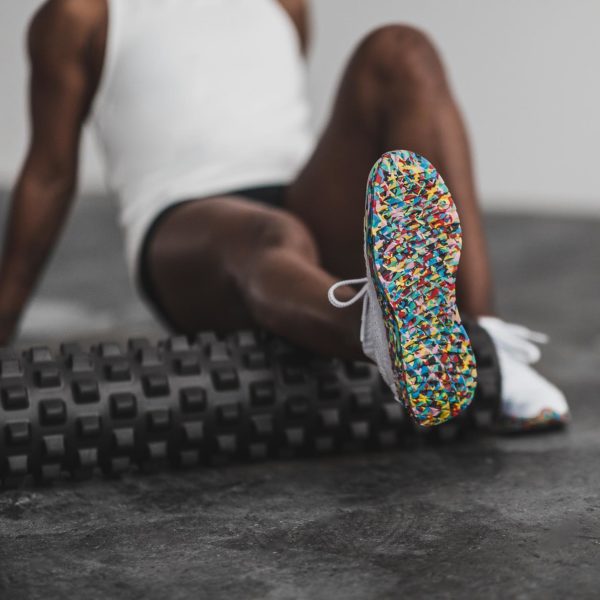 Who started NOBULL?
NOBULL was founded by Michael Schaeffer and Marcus Wilson, who previously worked at Reebok. Wilson led Reebok's brand strategy for three years, while Schaeffer worked for seven years as Reebok's global creative director.
Where is NOBULL located?
NOBULL is a US company which is currently located in Boston, Massachusetts. All of their products ship from the States.
Is NOBULL ethical?
Unfortunately, this NOBULL shoes review has to report that there is no indication of the company implementing ethical practices.
Is NOBULL a Crossfit brand?
NOBULL is the main sponsor of Crossfit Games and the official supplier of Crossfit workout shoes and clothing. The deal was announced in March 2021 after Reebok left the position.
Do NOBULL shoes fit true to size?
Yes, thousands of customer reviews verified that NOBULL shoes fit true to size. For additional information, and to match exact measurements, check out the brand's size guide on their website.
What sizes does NOBULL have?
This NOBULL shoes review found the following information for the brand's 3 sizing sets:
Shoes: 8 to 8 for Men and 5 to 11 for Women
Sports bras: Extra Small to Large
Muscle tanks: Extra Small to Extra-Large
How long does NOBULL take to ship?
It all depends on where you're located. This NOBULL review found that orders take 24 to 48 hours to be processed and assigned to a courier, and then 2–5 business days to arrive by priority mail. If you choose expedited shipping, expect delivery within 2–3 days.
If you're in Australia or Canada, NOBULL will pay for the costs of customs fee and import duties, on top of the entire shipping cost.
Once the carrier picks up your package, you will receive a tracking number and estimated delivery time. International orders take 2 to 4 weeks to be delivered after they have left the NOBULL facility.
What is NOBULL's Return Policy?
NOBULL only accepts returns on products in brand new condition, tags attached, within 60 days of delivery. They will provide US customers with a prepaid label for return shipping.