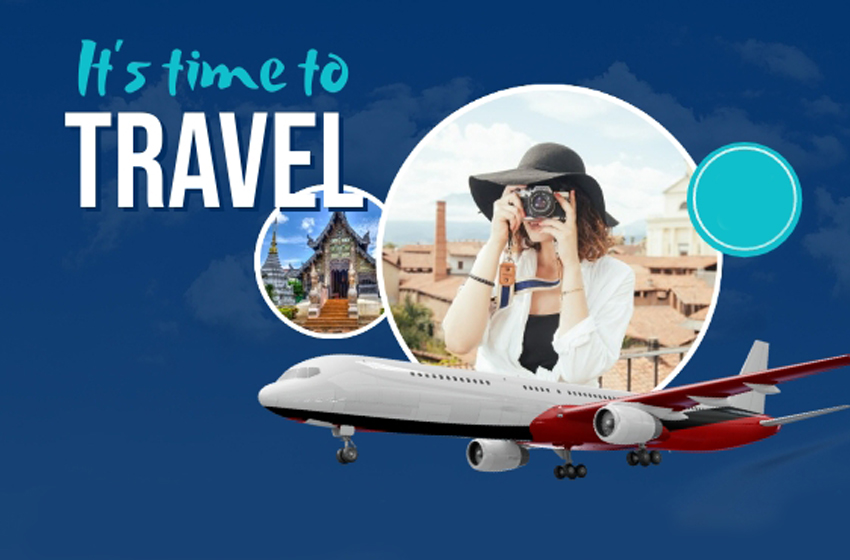 Hostels are becoming a more common choice for travelers, not only for those who are on a budget but also for those who would simply like to meet new people as they explore new places.
There has been an abundance of hostels and booking platforms in the past years, but in this review, we will be focusing on Hostelworld. Let us help you walk-through everything that you need to know about the platform as well as answer some of the most common questions about Hostelworld.
Important: For actually comparing hostels prices, we recommend using Hostelz.com. It is a free to use hostel comparison website, very handy!
What is Hostelworld?
Hello all of you wonderful humans and welcome! Today we will be delving into the process of using the Hostelworld app so you can decide for yourself if it will be your trusted companion in the booking of accommodations for your numerous adventures to come ?
We will be covering the use of the app, pros, and cons, cancellations, writing and reading reviews, customer support, and other websites you could use if Hostelworld isn't your cup of tea.
We also wrote up a big review of Hostelworld.com which is well worth a read to make sure all of your bases are covered. In case you're a numbers person, this website has access to over 36,000 properties in 178 countries around the world. Even better, over 13,000,000 people have left reviews here sharing their experiences of staying in these accommodations, so you can be sure to get the down-low on how staying somewhere really is – something quite invaluable in my experience.
The website is absolutely reliable, with secure payment methods and booking, so you can rest assured that your bank information will not get abused (no small concern while traveling in my experience).
Hostelworld is the biggest platform for finding and booking cheap accommodation intentionally, from hostels to apartments, hotels, bed and breakfasts, and even campsites.
How to use the Hostelworld App?

To start, you input your destination, travel dates, and the number of people. Make sure that before booking, you double and triple-check that all the information is correct! I am definitely guilty of booking the wrong dates in the past.
Once you have input the information, the app will bring up a list of accommodations which you can check out on a map (showing the location and price), and further filter down based on the following categories…
Hostelworld Reviews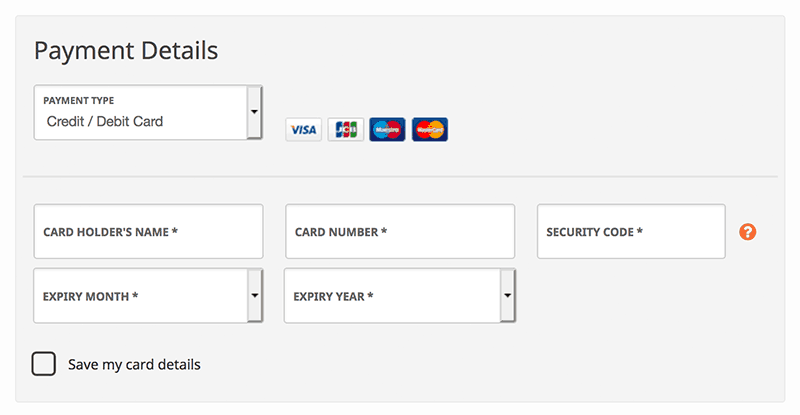 Reviews are where the good stuff is – the truth about the glossy image each accommodation presents. Reviews offer you insight into what you should expect and give you a picture of the good and bad aspects of the place.
The platform only lets you leave a review after you have stayed at and paid for your accommodation, so writing fake reviews is too much of a pain in the butt to be worth it, especially when you consider that one or two fake reviews are up against hundreds of real ones.
While reviews are usually authentic, do keep in mind that pictures can be misleading and don't pick solely based on how a place looks – accommodations will spend lots of money to make sure that they get the best possible pictures, even if it drastically misrepresents the reality.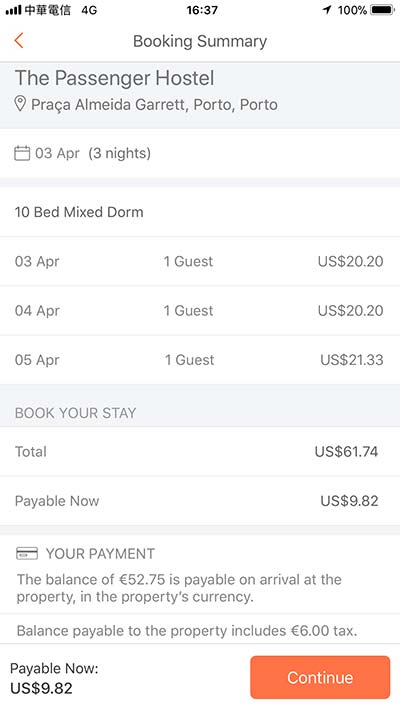 The demographic of users for this platform tend to be younger backpackers with a low budget and standards, so keep that in mind when looking at the reviews. For me, this is a pro, but it definitely limits the diversity of people writing these reviews – because they are younger and on a budget, they will be much quicker to write a positive review.
Often, these reviews are only partially connected to the hostel itself and more reflective of the writer's personal experience in that area.
After staying somewhere, go ahead and do others the favor of leaving an honest review, letting people know about your stay. Make sure you go into details about what you liked and disliked about the place but keep it clean, people! Even if you hated it, avoid using any offensive language as this guarantees your review will not get published.
Pros and Cons
If you have an account you can sign in to your profile on the app and sync all your information. Because it's so big and has been around for a while, this platform does a great job of offering you a wide range of accommodation types and letting you tailor your search to fit your preferences.
You can use it to check for last-minute bookings while on the go, which is really valuable if you're more of a go-with-the-flow type.
This app has a section for…
special offers,
an online travel community,
a section for your travel wish list,
and even its own version of a translator (boasting 43 languages,) which allows you to communicate with people as you travel the world.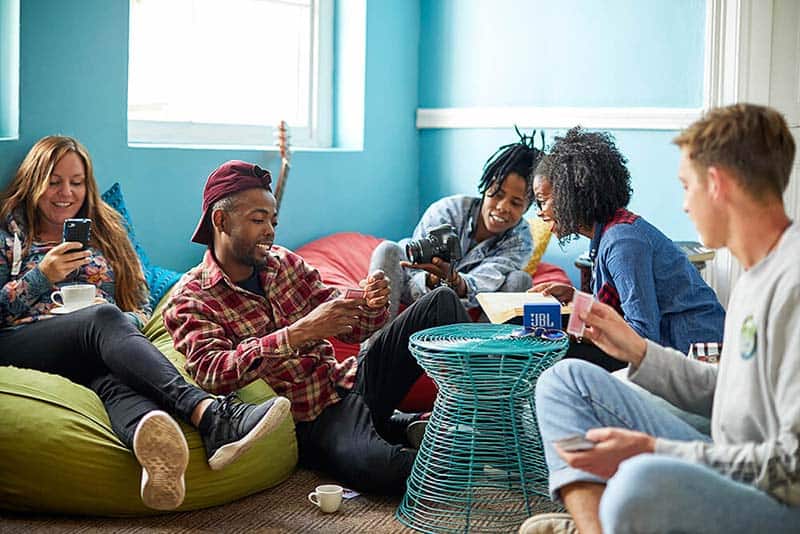 One awesome feature is the noticeboard, which is similar to the Couchsurfing option of hangouts. It allows you to use your location to connect with other travelers around you and attend cool events. It's my favorite way of searching for and comparing options when traveling, and I love the convenience of having so many choices in one place.
The platform does not accept Paypal and obviously takes its own fee for using the platform (as well as a deposit), rather than booking directly through the website of your accommodation.
Additionally, since this is a platform where accommodation owners have to sign up, you will not see all hostels here.
Some hostels also only put up their dorm rooms on Hostelworld, so if you really like a place but want a private room do some research to see if that's an option. You can also only see the hostels available for the specific time you selected, so if you shift the dates around the results can be quite different.
Cancellation and Customer Support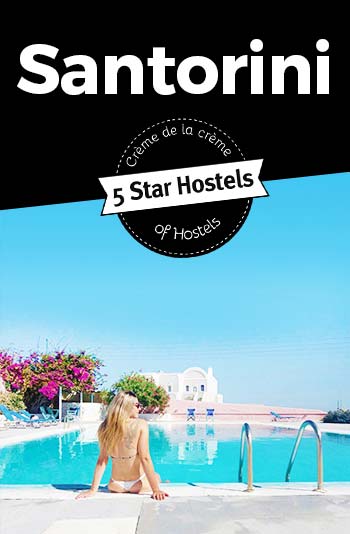 Standard flexible booking (you pay about one euro per guest to make sure that your deposit can be used to book another accommodation within six months if you cancel, but service fees are non-refundable).
Accommodations themselves can offer four different policies: free cancellation, flexible, non-flexible, and non-refundable.
The flexible booking option is my favorite, as it allows you to cancel and use a voucher to book again for the same amount you paid – but remember that after six months it expires! You can use a credit or debit card to pay and will see the breakdown of how much the deposit, booking fee, and cost of your stay will cost.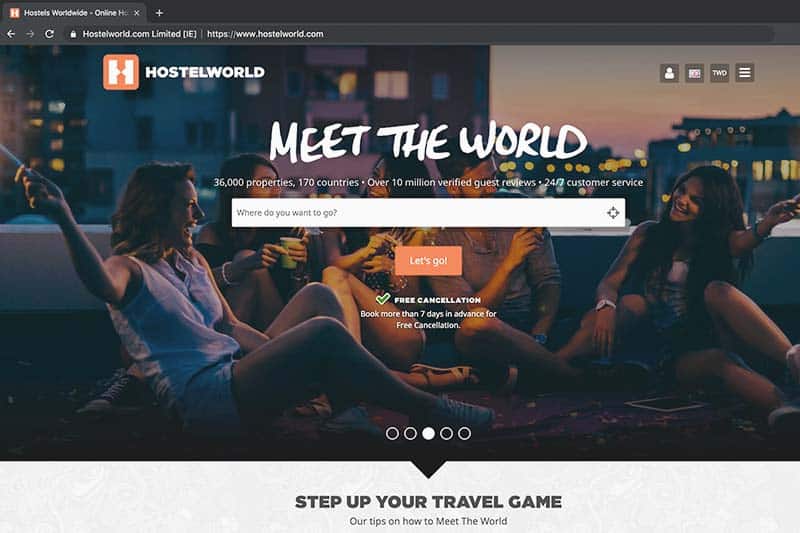 Hostelworld also has the best price guarantee, meaning that if you find a cheaper price for your accommodation on another website they will actually refund you the difference- pretty cool, huh? The terms and conditions for this are as follows:
You must claim within 24 hours of the booking being made on Hostelworld.com
The deal must be available online at the time of claim for us to verify
The other deal must be an exact match on room type, dates, and add-ons
It must be a standalone booking and not part of any package or loyalty discount
In terms of customer support, the platform offers 24/7 service which can be amazing in case something goes wrong during your stay, or you accidentally write your email wrong and don't get the confirmation – we've all been there!
Other Websites for Booking Hostels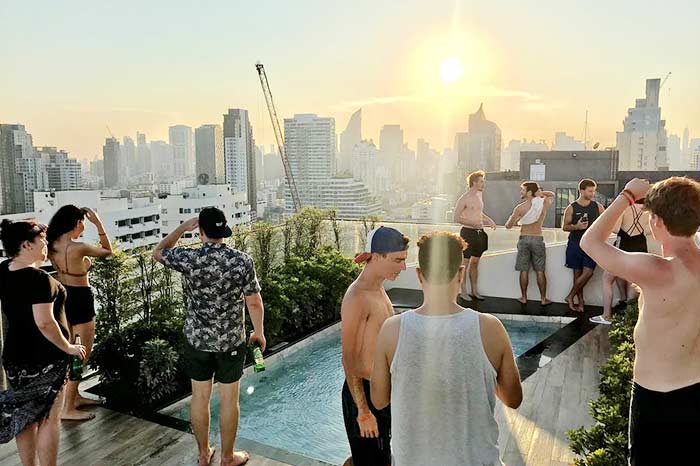 Hostelworld may be the biggest booking website for hostels, but there are also a handful of other platforms that you could check when doing your research.
Here's a list of the other platforms that you could check:
Booking.com – a major platform with all types of accommodation (not only hostels)
Hostelsclub.com – much smaller and fewer properties listed
Airbnb – sometimes hostels list their beds here
Here is a full guide to all the best hostel booking sites available online.
Good to know: Hostelgeeks is not a booking platform. For the time being, we do not offer a booking service. We are your resource to the Worlds Best Hostels.
Summary of Hostelworld App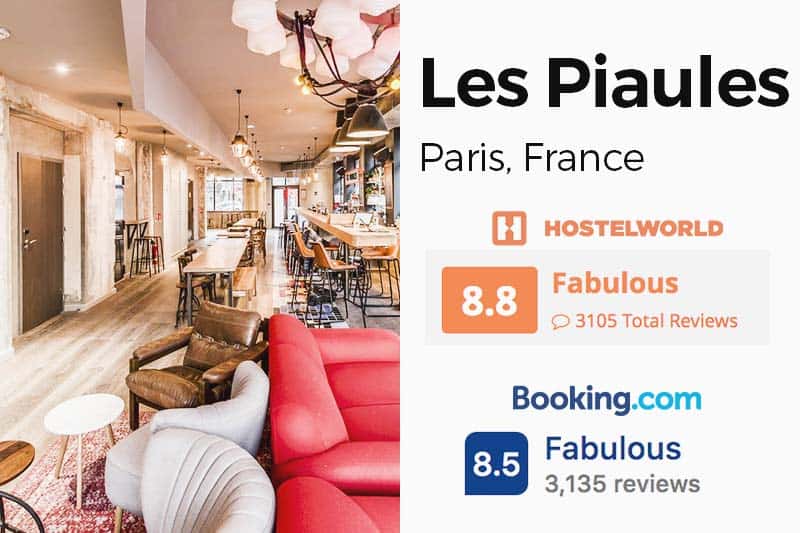 In conclusion ladies and gentlemen, the Hostelworld app is a glorious way to make sure you never end up without a place to sleep, and even get to pick accommodation based on your specific needs and desires, whether it be the type of accommodation or the amenities that come with it.
Make sure to pay special attention to the dates you pick, the reviews and ratings, and the location of your booking and enjoy!
We wish you a very happy journey and the fluffiest of pillows in the future ?