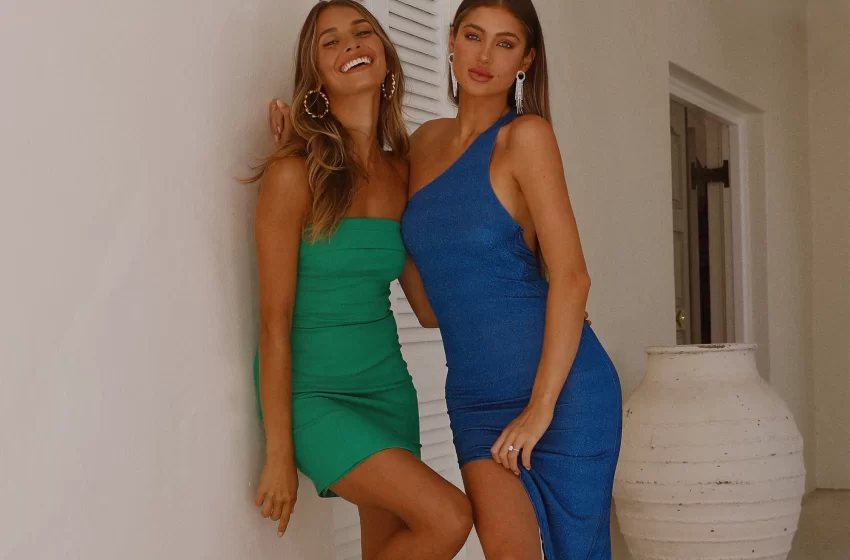 Looking for something cute to wear for a night out or for an upcoming vacation? The options are endless. There's one shop many women are considering for nightclub and special occasion fashion called Hello Molly.
Fashion shop Hello Molly offers fun Australian fashion for women. The store opened in 2012 and has since grown to also include a brick-and-mortar office. Founded by Ena Hadziselimovic, while still a university student, and a silent partner, the e-commerce outlet did more than half a million dollars in business in its first year. Currently, Hello Molly does about $5 million in business annually.
The young, sexy styles of Hello Molly have attracted customers from across the globe. Hello Molly carries brand name Australian fashions as well as its own brand. The Hello Molly label has is popular with models like Emily Ratajkowski and Jasmine Tookes, and actress Jenna Dewan, with all three promoting the brand on their respective social media.
While Hello Molly carries clothes for every occasion, they have had particular success with their evening wear and party dresses. Vogue Australia documented Hello Molly's popularity with the nightclub set in the feature "Online Shopping Night Cheat Sheet" in April 2018. Glamour featured a Hello Molly jumpsuit in its June 2018 wedding-guest feature.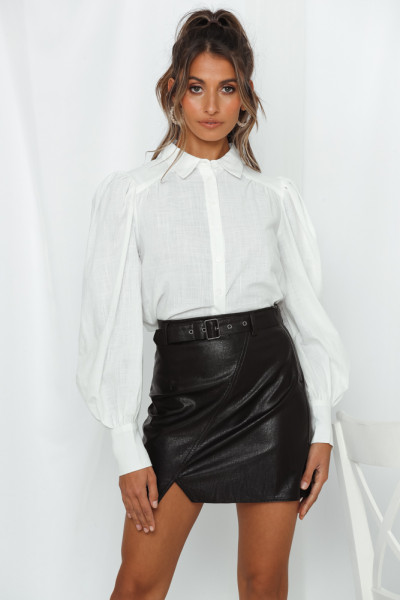 Review of Hello Molly Fashion
Hello Molly Products
Hello Molly adds to its closets every week, listing 100 new items. These items provide a mix of the Hello Moly label and other designers. The online shop appeals to many younger shoppers because Hello Molly offers a 10% discount to students every day.
The diverse shop offers dresses, playsuits, tops, bottoms, shoes and swimwear as well as jewelry, scarves and purses. Most are geared toward a romantic evening. You can find a few evening gowns. Hello Molly launched its swimwear line in 2018, so you can nab a look that not everyone has already. Hello Molly shoes are strictly high heels and sandals. Skip this site if you need casual shoes or sneakers as there are none.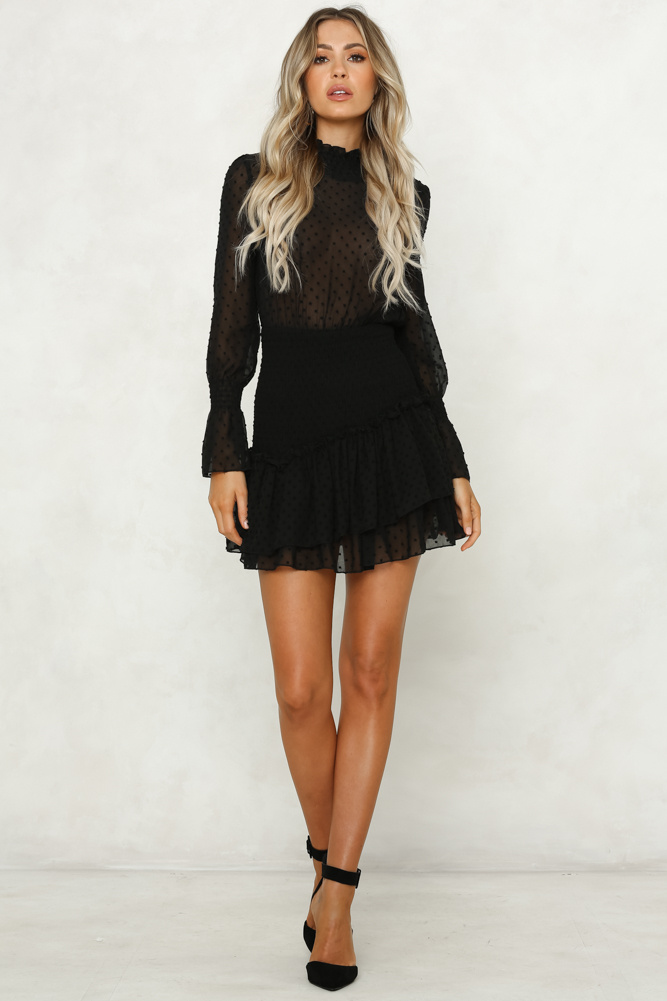 Here are the products you'll find:
Dresses
Playsuits
Tops
Bottoms
Shoes
Accessories
Swimwear
Hello Molly has many dresses priced at about $65 AUS. That translates to $44.50 USD and $40 EUR. Even Hello Molly evening wear remains within reach of most shoppers at about $109 AUS. That's $74 USD and $67 EUR.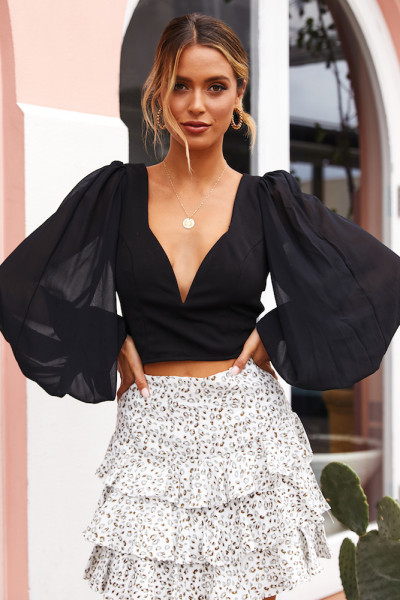 Hello Molly vs. Competitors
One competitor to Hello Molly in the US would be Victoria's Secret dresses and pantsuits. Past spring collections of Chadwick's of Boston have also evoked similar looks, as have Calvin Klein collections of the 1990s. Charlotte Russe also comes close to many of the dresses on Hello Molly, especially its maxi dresses and full-length gowns with slits. In Europe, look to Showpo and Topshop to offer similar dresses and outfits, although Topshop also carries workwear.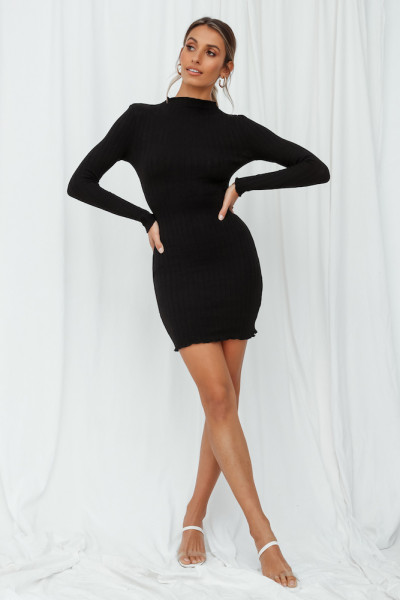 How Hello Molly Works
You shop Hello Molly as you would any other e-commerce site. You chose pieces you want and add them to your cart. Click on the cart to check out. You can use your PayPal, Mastercard, Visa or American Express to make purchases.
Hello Molly also offers an "afterpay" program. This is an Australian store credit card program. You must be 18 years old and live in Australia or New Zealand to qualify. You pay for your purchases in four fortnightly payments. That means you make a payment every two weeks rather than monthly, as US credit cards require. Afterpay works similar to what Australian's and Europeans refer to as lay by – layaway in US and Canadian terms. The payments occur after you receive the merchandise though. Unlike a credit card purchase, you pay no interest on the purchase.
Hello Molly frequently offers "flash-sales." These one-day or weekend-only sales typically provide about 15 percent off of the regular prices. You can shop the sale in combination with the AfterPay option to save money. The store also periodically releases a promo code online. Add this during the checkout process.
While you can order from Hello Molly regardless of where in the world you live, if you happen to reside in New South Wales (NSW), you can pick the purchases up in person. Hello Molly uses 250 parcel point locations in NSW – among them the one in Ultimo, in Elizabeth Bay and in Moore Park.
Is Hello Molly Safe?
Yes, Hello Molly is safe to use for shopping. The site uses SSL encryption for its financial transactions. Despite its Down Under location, it ships quickly. Most customers on other continents who ordered reported receiving their items within the same week.
The e-commerce outlet earned a four-star rating out of five on TrustPilot. In general, its customers report positive experiences although overseas customers do report some issues finding the right fit. On some continents, Hello Molly dress sizes run small, on others, they run large, due to different designers using different cuts and each continent using its own sizings.
While the size issues do mean that some overseas patrons have needed to return their purchases, they all report that the site's customer service personnel were very helpful. Customer reviews indicate that Hello Molly representatives quickly took care of the returns or exchanges. If a return was made, the store credit or credit card credit was issued quickly.
Hello Molly Pros & Cons
PROS
Reasonable Prices
Unique styles and looks
Quick shipping
Afterpay program
CONS
Sizing issues reported online
Limited section
Overall Hello Molly Fashion Review
If you're looking for a dress for a night out or special occasion, Hello Molly has to be a top option. The dresses are sexy, appealing and best of all, affordable. Hello Molly footwear pairs perfectly with their nightlife and daytime fashion. However, if you're looking for a wide selection of dresses to choose from, Hello Molly might not be your best option. Additionally, Hello Molly only carries heels and sandals, limiting the potential options for footwear shoppers. Overall, Hello Molly is worth considering when shopping for any special occasion.