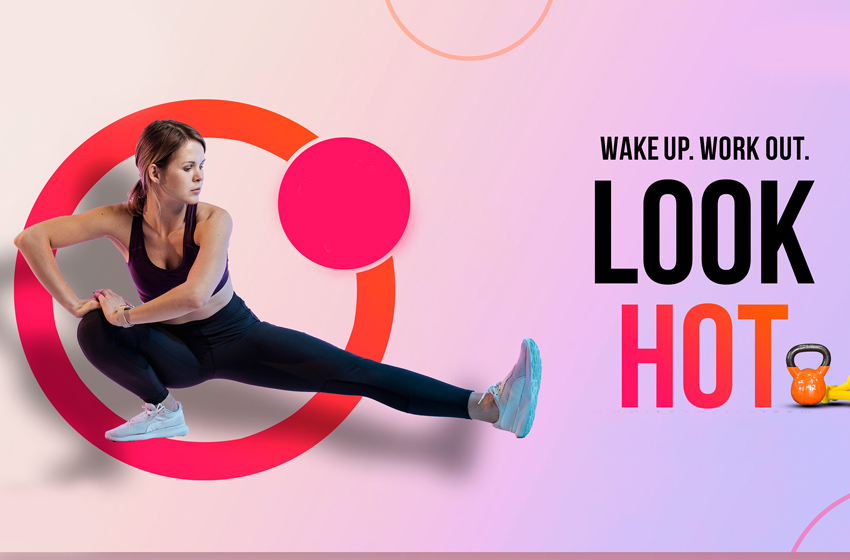 About Gymshark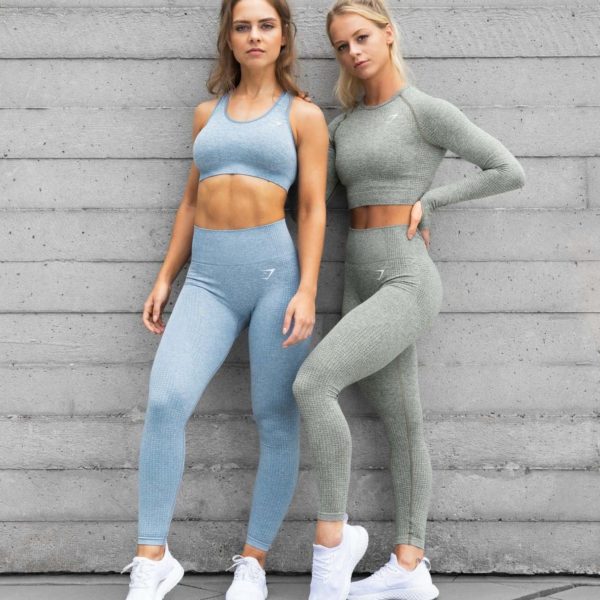 Working out should just be about feeling good, but who says you can't look good doing it? If you've been thinking about revamping your wardrobe for the gym, check out Gymshark.
This brand is a cult favorite, and you might've seen influencers wearing their famous leggings and workout sets all across Instagram.
With comfortable and seamless clothing products that keep you supported and stylish throughout your workout, it's no wonder why the brand has so much acclaim.
With endorsements from the likes of Nikki Blackketter and David Laid, the company quickly grew to have 5.4M followers on Instagram. They also have nearly 2M likes on Facebook, so clearly they are well-known and loved.
But do the products live up to the hype? What do customers think about the brand? This Gymshark review will take you through everything you need to know about the company so you can decide if you should really hit that checkout button.
Overview of Gymshark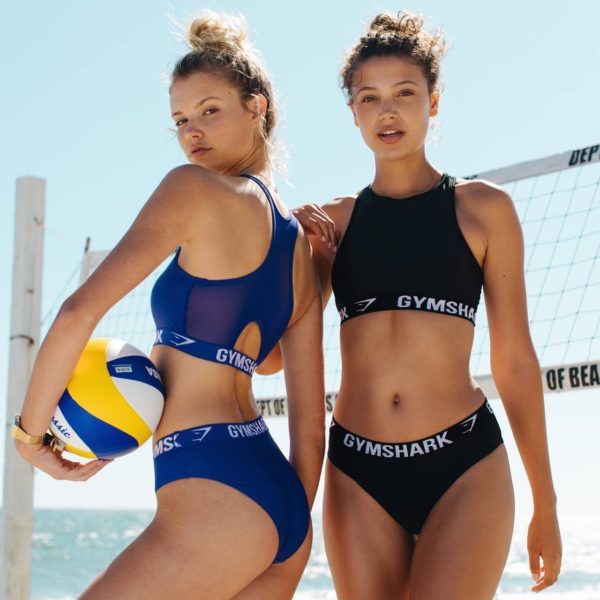 No one would have anticipated the humble origins of this massive global brand. It all started in 2012 when Ben Francis and his high school friends wanted to start a fitness brand. Like many success stories, this one also began in a garage, except this one was in the UK.
In the blink of an eye, they were shipping to customers in 131 countries from their headquarters in Solihull, England. By 2020, the company was valued at over £1 billion, and much of that success needs to be attributed to the influencers.
When the brand first began, they sold supplements and only a few garments. But, in 2013, the Luxe Tracksuit went viral on Facebook.
The team realized how much of a game-changer social media can be and they began to employ brand ambassadors. In 2020, the company paid 125 influencers to market the brand, and the results speak for themselves.
While they are an online store, there was a pop-up in London in 2020, and there may be more like this to come as the brand continues to grow.
With workout wear for everyone, this brand has truly grown past the early days where they catered primarily to bodybuilding men. The company will only keep developing as they release new designs and sets periodically.
Before we get into all that the brand has to offer, this Gymshark review will take a look at their pros and cons:
Pros
Offers a variety of workout gear, including leggings, shorts, joggers, and more
Huge customer base
Well-suited for the gym, providing comfort and support
Many of their products have a thick waist-band for a flattering shape
Financing options available via Klarna or Afterpay
Cons
Premium prices
Products very in-demand, tend to sell out quick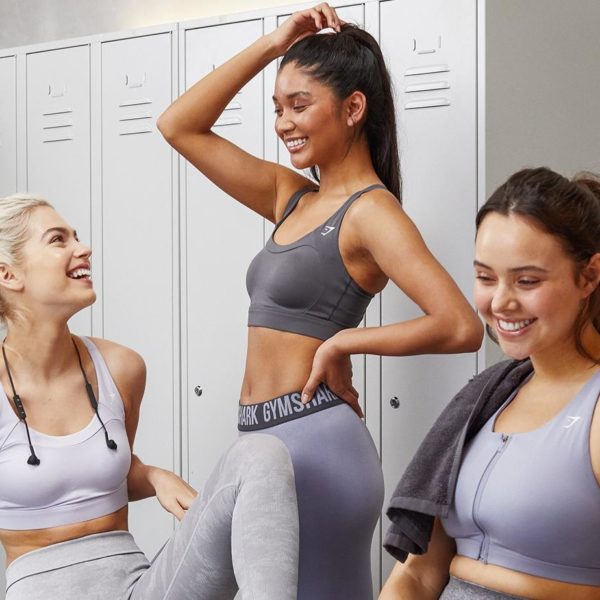 Even though there are many products offered by the brand, this Gymshark review will focus on three main categories: the famous leggings, shorts, and joggers.
The tops are popular too, especially as a matching set with the bottoms, but few brands do bottoms the way this brand does.
You can definitely find tank tops, sports bras, t-shirts, and hoodies too to fill your wardrobe. That being said, many products are cropped to go with the high-waisted look of the bottoms, but there is still a range of designs for you to choose from.
There are also six different collections:
Adapt 
Essentials 
Flex 
Seamless 
Seamless Fit 
Vital 
And of course, what workout brand is complete without accessories? You can get bags, bottles, headwear, and even equipment like resistance bands from the brand. But first and foremost, they bring clothing, not equipment, so there is probably better quality materials elsewhere.
As for the Gymshark size chart, customers are generally satisfied with the fit. For women, there are sizes XS to XL for 24-inch to 32-inch waists.
Men sizes include size small to XXL, with waist size 31 inches to 39 inches. Unfortunately, these sizes are not very inclusive, but the brand strives to offer a larger variety in the future.
Now without further ado, this Gymshark review will dive into the product reviews.
Gymshark Leggings Review
Out of all the Gymshark clothing, you may have seen the leggings the most across Instagram and in those home fitness workout videos keeping you busy during the pandemic.
Gymshark women's leggings are some of the most popular ones out there. You might've seen Chloe Ting don a fit from Gymshark for her videos, or Nelly London in their body positivity campaign. But are the leggings really worth all the hype?
This Gymshark review will give you the details about three main pairs: the Vital Seamless Leggings, Flex Leggings, and the Energy + Seamless Leggings.
Gymshark Vital Seamless Leggings Review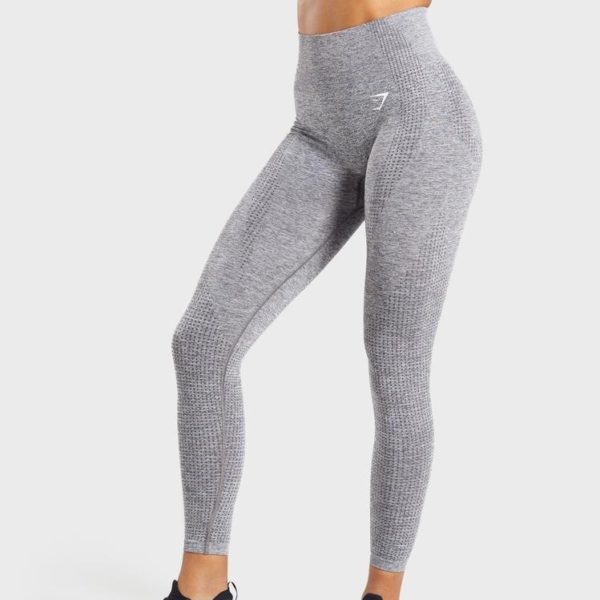 The Gymshark Vital Seamless Leggings are the brand's solution for anyone who wants a classic pair of black leggings but need something a little more outstanding.
This high-waisted pair has a supportive waistband and a wicked cool shading contour pattern that subtly shines out against the black legging to make this pair unique and shapely. The fabric is also sweat-wicking and made from nylon, polyester, and elastane for a great stretch.
You can match the Vital Seamless LeSggings with a Gymshark hoodie for lazy days outside of the gym too. They're just that comfortable. They're also very strong, perfect for a heavy workout.
Want them in something besides black? Check the $50 leggings out in light grey marl, smokey grey marl, brown marl, teal marl, orange marl, blue marl, and dark green marl.
Gymshark Flex Leggings Review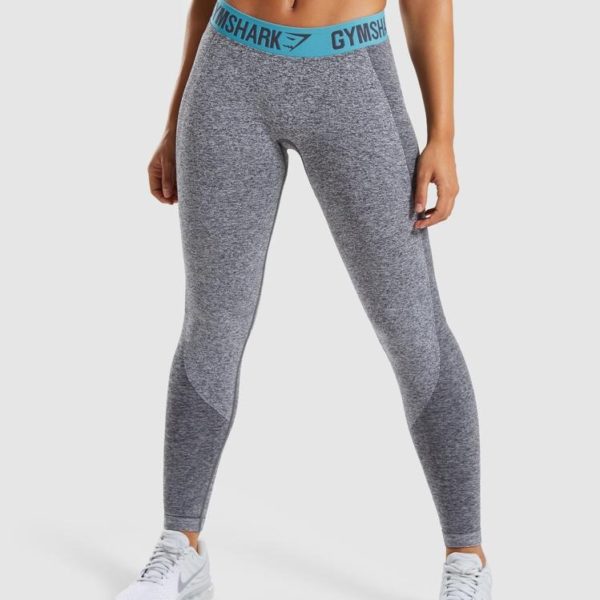 You have definitely seen this pair of leggings already because they will make your booty pop without making you feel like you might bust a stitch every time you squat. Introducing the Gymshark Flex Leggings.
With a mid-rise fit and a jacquard logo waistband, you can show off your abs on top of your legs with contour shading. Made from polyamide, polyester, and elastane, this fabric is sweat-wicking and extremely comfortable.
As the name suggests, this pair is stretchy and flexible. Pair it with the matching Gymshark sports bra and you're ready to take on your next workout with flair.
This pair was also on sale for $20 instead of $40, the likely culprit behind why every pair in every color was also sold out at the time of this Gymshark review.
Gymshark Energy + Seamless Leggings Review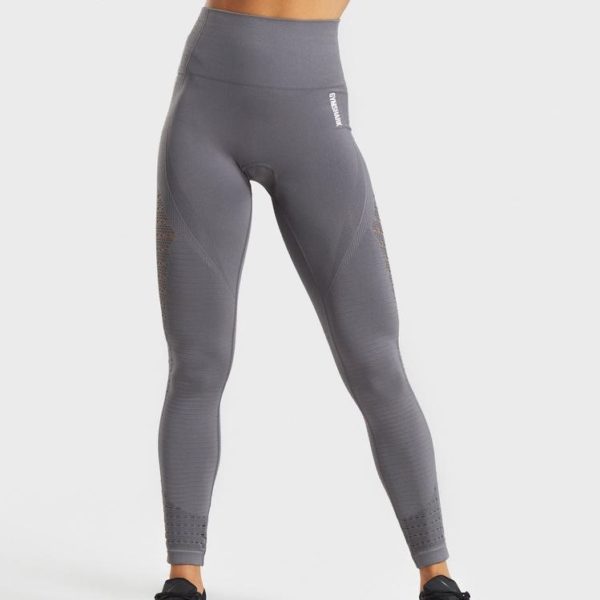 Now here's another sexy pair of black leggings. You'll feel flawless and powerful with the Gymshark Energy Seamless Leggings and their super high-waist fit.
The eyelet cutouts are also super eye-catching and flattering. There are also small cut-outs at the end of this pair of ⅞ length leggings. Made from nylon and elastane, the legging will hug your figure while supporting your every move.
Be it weight training or cardio, you will feel confident working out whatever you want to work out. The leggings will help you feel comfortable completing your gym routine for sure. We must note that this product is more delicate with the cutouts, so be careful when wearing and washing.
Even though this pair was sold at full price for $55, it has sold out already. In all colors and sizes too! Once it becomes available again, you can buy the pair in mint, blue stone, taupe, black, or dark green. The dark green option would go beautifully with a Gymshark camo sports bra or top.
Gymshark Shorts Review
While roughly two-thirds of the brand are marketed towards women, Gymshark men's sportswear is also top of the line. The brand began with making clothes for men after all, and the shorts are where it is at.
In this Gymshark review, we will look at two main best-selling items: the Sport Shorts and the Arrival 5" Shorts.
Gymshark Sport Shorts Review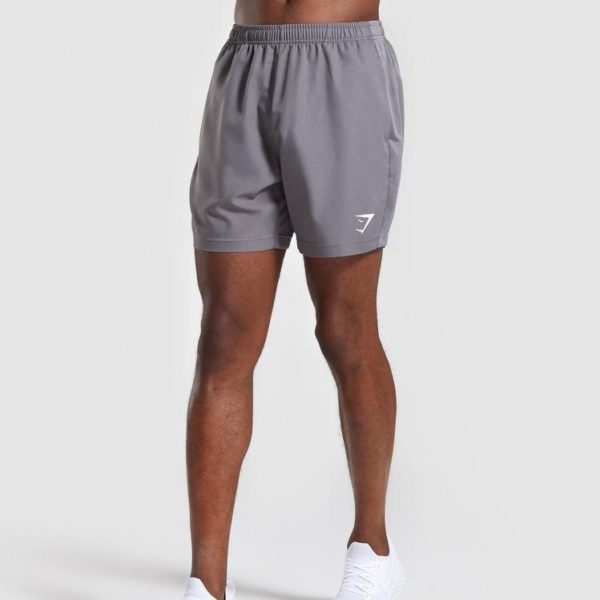 If you want just a classic pair of black shorts, but high-quality and comfortable too, then you have found it here. This pair of Gymshark shorts, the Sport Shorts, are super simple but useful and comfortable at the same time.
You won't have to worry about working up a sweat in this pair. The mesh paneling does wonders for breathability, and the product is made entirely from polyester. There is also an adjustable drawcord waistband so you can adjust the fit however you'd like.
The concealed zip pockets on the side also made it easy for you to store what you need without worrying about them falling out as you go for your workout. Called "the perfect all-rounder shorts," this pair is great to match with a Gymshark tank top.
While there are noticeably fewer options for men than for women, you can still choose from three colors: black, electric blue, and charcoal. Unfortunately, all pairs are sold out at the time of this Gymshark review, but they usually go for $25.
Gymshark Arrival 5" Shorts Review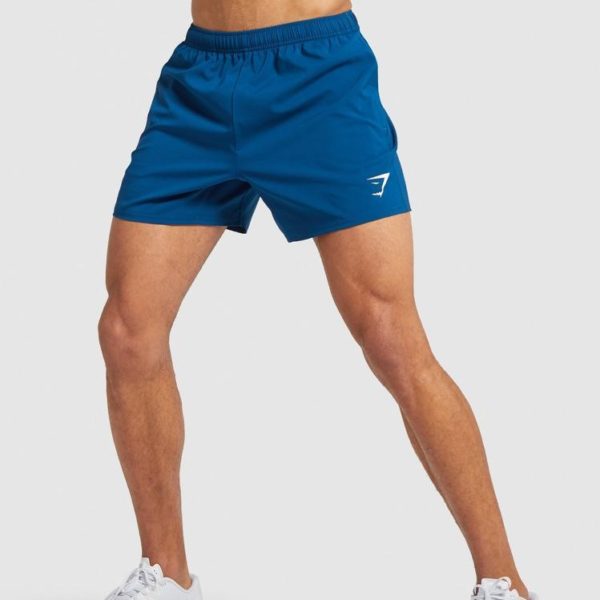 If you prefer a shorter fit, the Arrival 5" Shorts is perfect. The slim fit and shorter inseam are flattering and comfortable too.
Just like the last pair, this lightweight pair is made completely from polyester with sweat-wicking material. The waistband has flat drawcords and is elasticated for a more custom fit.
The pockets are open, so while you can easily stick your hands in during your break, you won't necessarily be able to use them for storage.
There are also many options to choose from when it comes to colors, including dark green, black, white, petrol blue, red, teal, and orange. Each pair is also affordable, clocking in at $20 a short.
Gymshark Joggers Review
Now, what about some looser pants? Gymshark joggers are a must for your cooldowns or jogs around the neighborhood when the Autumn chill sets in during the evenings.
In this Gymshark review, we will look at two of their most popular joggers: the Fit Tapered Joggers and the Power Joggers. 
Gymshark Fit Tapered Joggers Review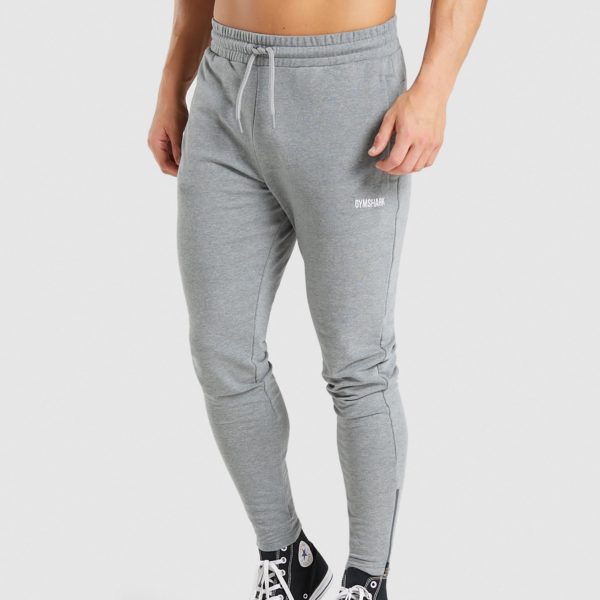 If you find Gymshark sweatpants to be too baggy, but you still want the classic look of elastic waistband and tapered leg, the Fit Tapered Joggers say hello.
Designed for men, these joggers are no-nonsense. You have your zip pockets on the side and open back pockets, as well as a clean embroidered logo on the thigh and back pocket.
With a cotton blend of polyester, cotton, and elastane, you can wear these joggers on the daily or for your training sessions too.
This pair is available in three colors: charcoal marl, black, and navy, and is currently available for $45.
Gymshark Power Joggers Review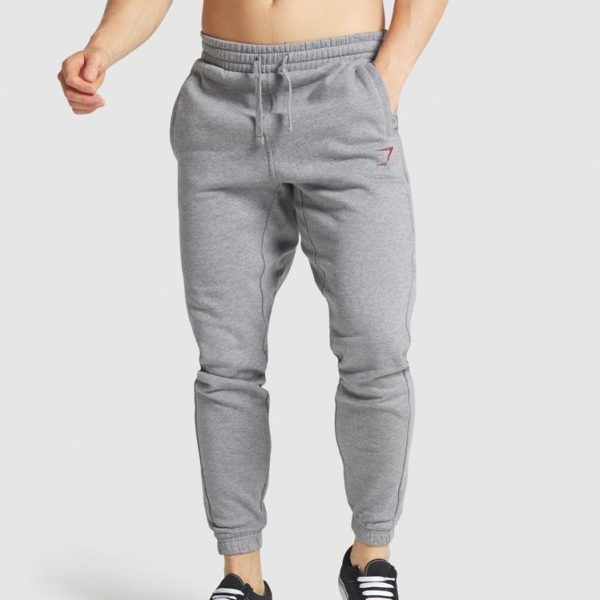 Experience supreme looks and performance with the Power Joggers.
Made with 100% cotton, this is a heavy-duty woven material perfect for bodybuilding. You also wouldn't need to worry about anything in your pockets interfering with your lifts, as this pair is designed to boost your workout, not get in the way of it.
Made for the men's line, there are three main color options: black, grey marl, and dark blue. Unfortunately, at the time of this Gymshark review, they are all sold out, most likely because of the 50% off sale where each pair is only $25 instead of the usual $50.
Is Gymshark Squat Proof?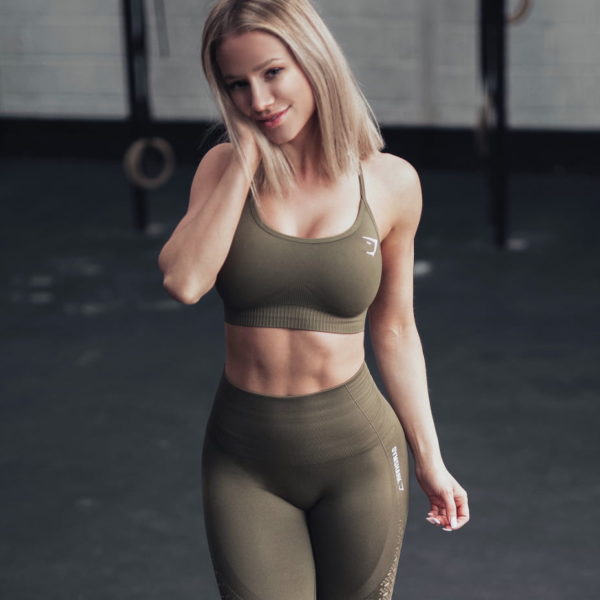 They absolutely should be! Since the brand designs their items for the gym, this Gymshark review found that they have to be squat proof since you're meant to wear them while working out.
Does Gymshark Shrink?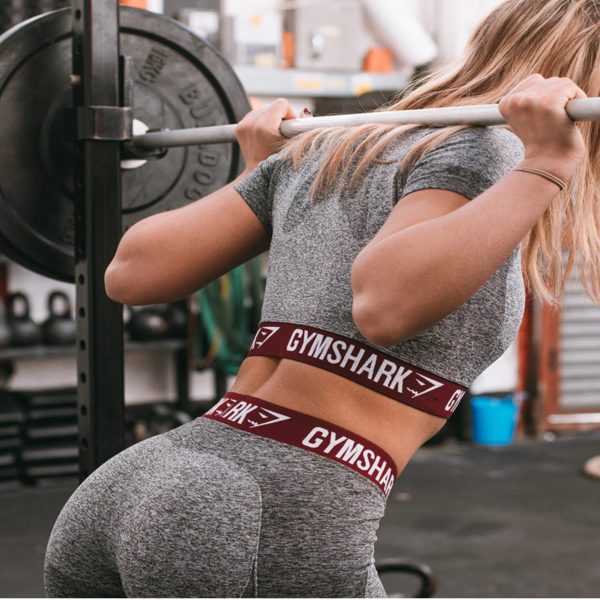 Clothing products can shrink if you do not follow the cleaning instructions. Since many of the items are made from nylon, spandex, or elastane, the products can shrink in high temperatures.
To care for your Gymshark apparel: avoid putting them in the dryer, just lay them out flat to dry.
Who is Gymshark For?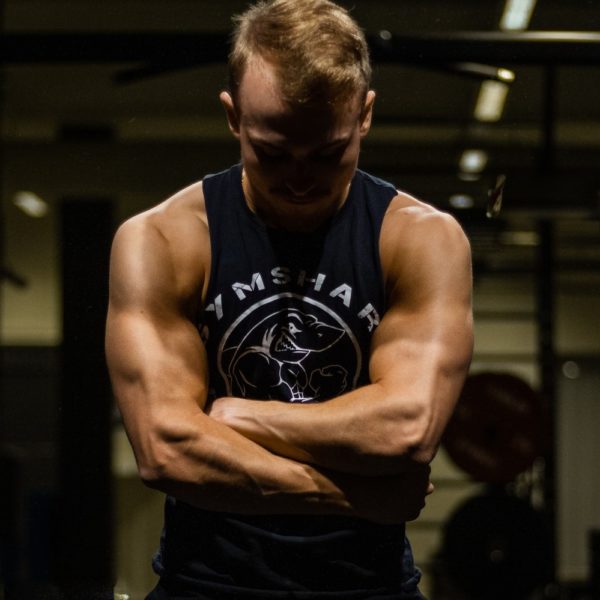 The products would be great for anyone who enjoys working out, or really just enjoys the look of athleisure. Not only are the clothes effective for your exercises, but they are stylish too. As we saw in this Gymshark review, the designs are subtle but highlight all the best curves and angles.
You need to move fast to get what you want, especially during the sales. So many of these products were sold out already, and you'll find this is a common headache for customers. Especially with the immense hype, the products fly off the racks.
Comparison: Gymshark vs. Lululemon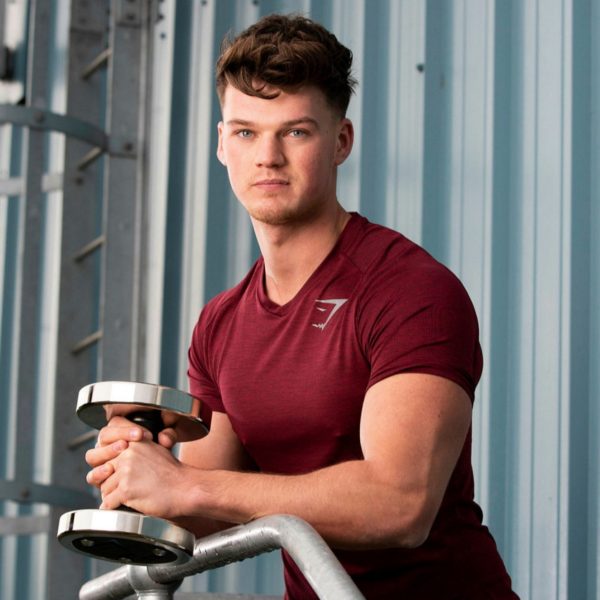 hat customers think, this Gymshark review will compare the brand with another similar company: Lululemon.
Just like Gymshark, Lululemon also sells athleisure and athletic wear. They have also been in the game for a much longer time, with over 20 years of experience. Luluelmon is also known for their exorbitant prices.
While they promise high quality for the high price, you will still need to fork over at least $100 for a pair of leggings.
They do have more options for different athletes, while Gymshark mainly has gym wear. There are also many in-person Lululemon stores, while Gymshark only has a few pop-ups. On the other hand, Gymshark ships internationally.
All in all, it's up to you to decide what brand better suits your needs. Either way, you'll end up looking spectacular in the gym.
Gymshark Reviews: What Do Customers Think?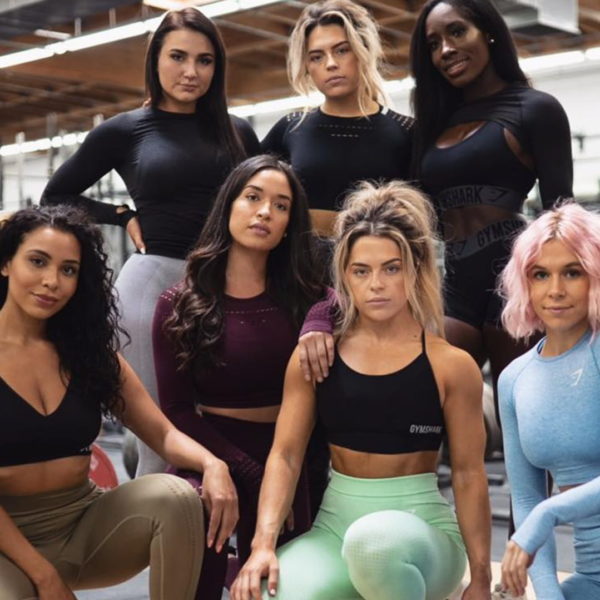 Now the question is: what do customers really think about the brand? From individual brands to comments on review websites, it's clear that customers are, overall, very pleased with their purchases.
This rings true with the 4.7/5 star rating on Trustpilot from a whopping collection of 21,805 reviews. Customers found both the products and customer service to be excellent, helping them out whenever they had an issue with their order.
One happy customer wrote, "bought a pair of leggings and within a week they ripped in the gym! However, I sent photos and explained to the service team what had happened and they offered to send me a new pair free of charge. I think it's important to note these things happen."
This experience was echoed by another buyer: "Had a minor fault with my leggings, the assistance I received when I asked what to do was outstanding, they had issued me with a refund gift card value within the hour. The quality of the clothes is usually exceptional."
With all the positive testimonials in mind, we're inclined to give Gymshark a thumbs up.
Is Gymshark Worth It?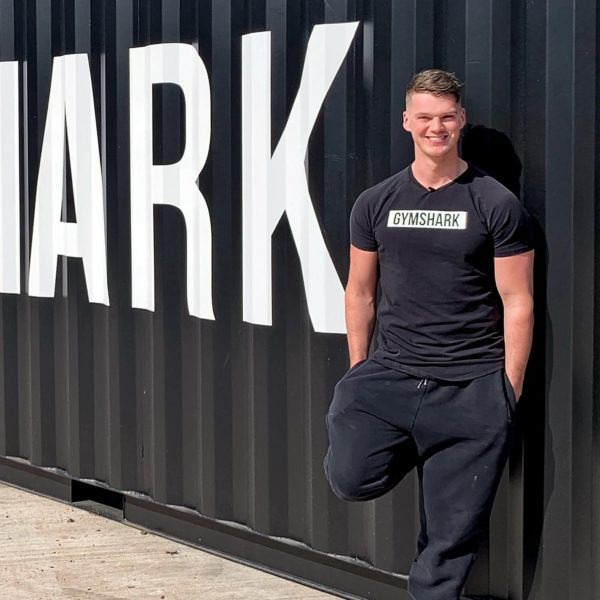 Most customers do seem to be happy with their purchase, and even if they have issues, many of their problems were resolved with customer service.
The products live up to the hype after all. And while expensive, they are very affordable during their sales. The prices are also definitely comparable to other brands, and significantly less than other truly expensive lines too, like Lululemon.
At the end of the day, if you want a stylish pair of leggings or comfortable shorts, Gymshark has many options for you as long as the product is actually in stock. We definitely think the brand is worth it.
Gymshark Promotions & Discounts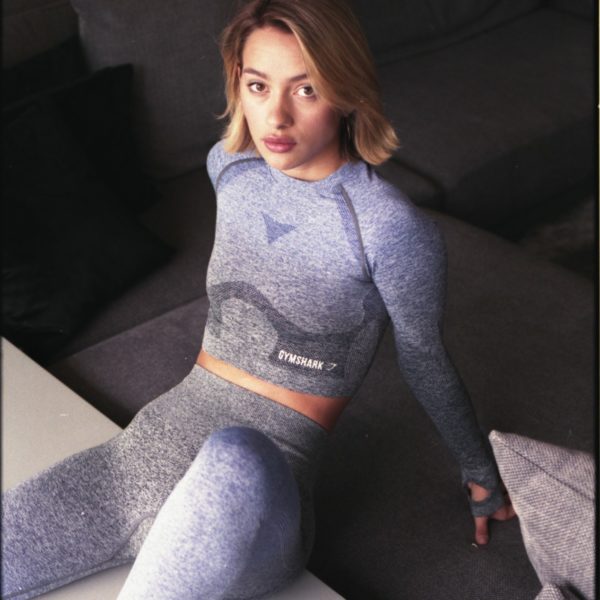 At the time of this review, there are no Gymshark discount codes. Sometimes they will do promotions or exclusive deals, so you can sign up for their newsletter to get updates. They often do deals on their fabulous leggings.
Unfortunately, Gymshark sales are rare, so when they do happen, the items fly off the racks.
Where to Buy Gymshark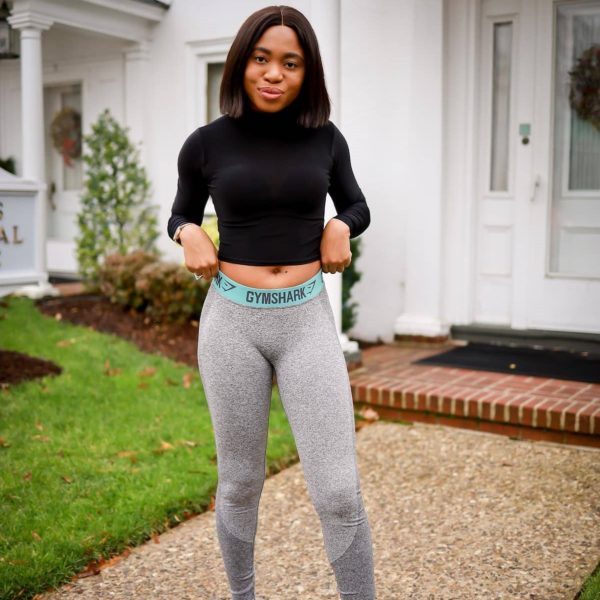 One reason why the brand has such a cult following is that you can only really buy the products from their website at gymshark.com, and when they have their rare sales, you'll find a lot of traffic.
FAQ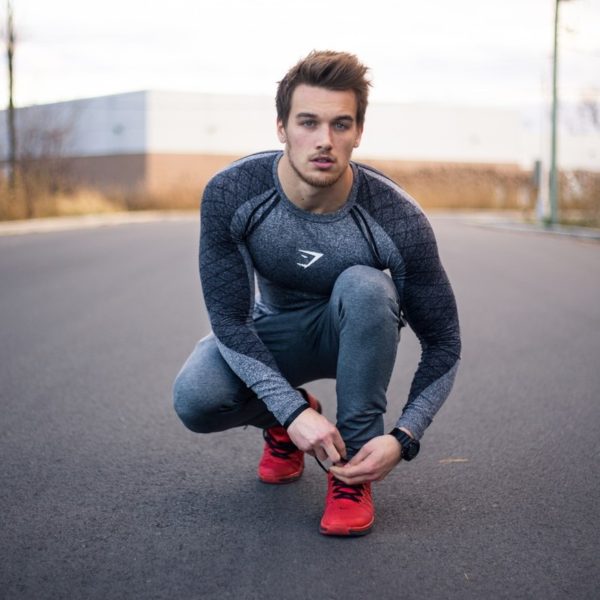 Who owns Gymshark? 
At the time of this Gymshark review, the brand is owned by the founder, Ben Francis.
Where is Gymshark made? 
The company says that they are based in the UK with headquarters in Solihull, England. But some of their products are made outside of the UK, like the Arrival 5" Shorts that are made at Sintex International Inc in the Philippines.
Does Gymshark run big or small?
The products are designed to be form-fitting with abundant stretch. That being said, some customers did find that sizing down would be more comfortable if you like a tighter fit. But if you want a looser fit, you would definitely need to size up.
It all depends on what you like, so just double-check the measurements and other reviews from individuals with similar body types before purchasing!
What is Gymshark's Shipping Policy?
Even though the company says they ship internationally, there are a few countries they do not ship to. Fortunately, they do ship to the United States.
There is currently a delay in shipments, a common cause for complaint among customers, but at least the shipping is affordable.
Standard delivery via FedEx costs $5 and it should take about 4-7 business days. You can even get free shipping if you spend over $75.
If you want your order faster, you can buy express delivery for $15. Or, if your order is over $150, you can get the express delivery for free.
If you do not get your order during the timeframe, you can contact customer service for help. You must do this no later than 7 days from the delivery date on your tracking information. As soon as you feel like your shipment is late, send the company an email or give them a call.
What is Gymshark's Return Policy?
You have up to 90 days of receiving your order to return it. As long as your product is unworn and unwashed with all the tags, you can return it. While swim and underwear can be returned if the hygiene strip is still on, face masks cannot be returned.
There are no exchanges, but you should get your full refund. The company also covers the return fee for some countries, like the US.
To start your return process, just follow the instructions listed on their website. Make sure to fill out the Returns Portal before sending your parcel so you will have the return label.