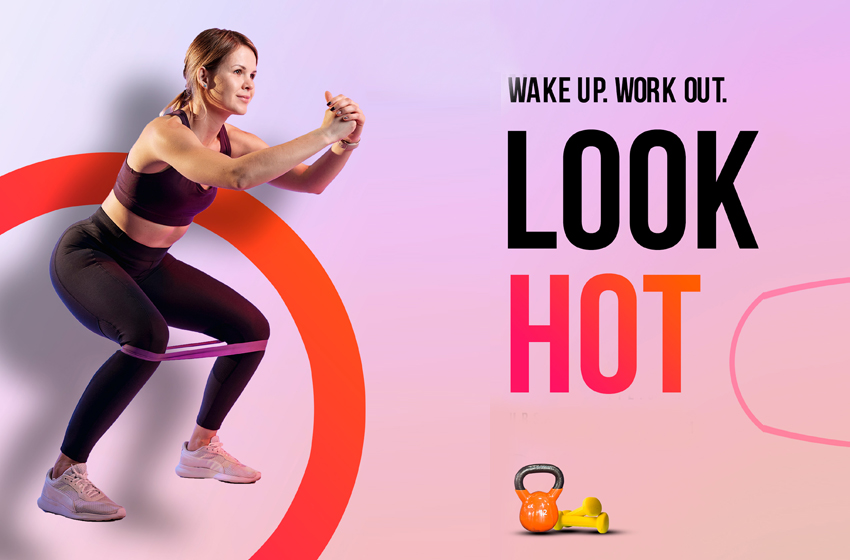 About Gymshark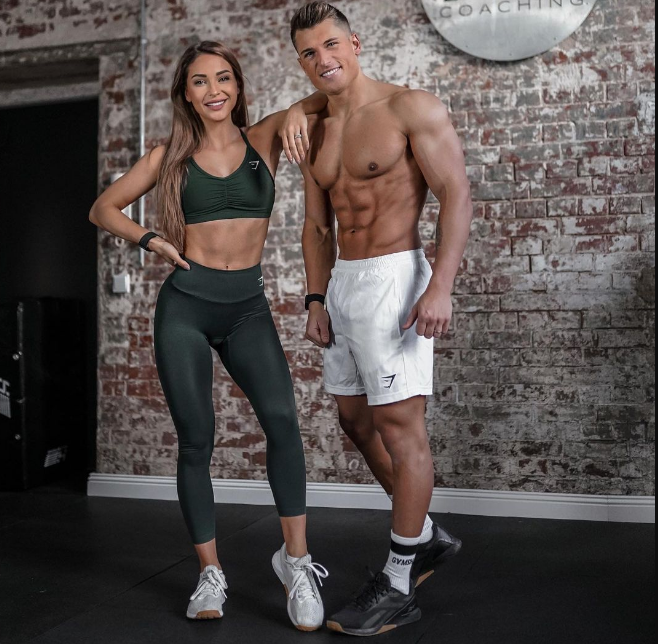 When it comes to gym wear, finding the right pair of pants can be more effort than the workout itself! Trying to find the perfect balance between high-quality, durability, comfort, and an affordable price can feel absolutely impossible at times. And, let's face it, nobody wants to spend a fortune on a crop top they'll only be wearing for a few hours! Overall, it appears this Gymshark review is going to be easy, and overwhelmingly positive.
But you know us… It's not all about first impressions. And we're dedicated to diving deep to find out whether a brand is really worthwhile. So, read on for our full, detailed, and unbiased Gymshark review, so you can be sure that your next workout outfit/equipment is worth every cent!
Enter: Gymshark. This innovative fitness brand seems to have taken the fitness universe by storm since its inception in 2012. At the time of writing, Gymshark can boast an impressive 5.5 million Instagram followers, nearly 2 million Facebook likes, and an "Excellent" Trustpilot rating of 4.6.
Overviews of Gymshark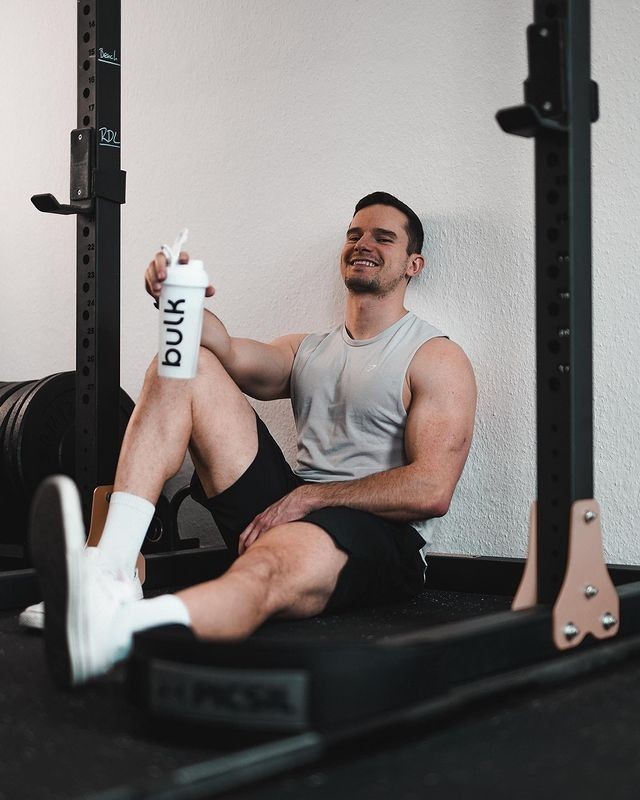 First things first… What is Gymshark? Well, Gymshark is a fitness brand dedicated to providing high-quality apparel and equipment that will make you feel confident and comfortable, no matter what your workout. Fed up with unattractive, baggy, generic workout clothes, this brand aims to provide customers with the clothing and equipment they need to reach their full potential in the gym and beyond.
If you're a fan of the brand, you might already know that Gymshark was founded in 2012 by Ben Francis and his high-school friends… But did you know that Ben was still a teenager himself when he founded the fitness store?!
Like many famous start-ups, Gymshark started in a garage in the UK. By 2013, the brand's famous Luxe Tracksuit went viral (generating £30,000 of sales in 30 minutes!), and the group of friends was soon shipping to 131 countries! By 2020, the company was valued at over £1 billion, and Gymshark attributes much of that success to its intuitive use of influencers and a strong social media presence.
But fame and success aside, the big question when shopping for any sort of apparel online is whether it will fit and look as good in person? Of course, with so many positive Gymshark reviews, we can have a good idea of the quality of clothing and equipment on offer, but sometimes, you need to dig deeper to discover is Gymshark good, or is it just popular?
Gymshark Apparel Review
If you find yourself still wondering "what is Gymshark?", hopefully, this section of our Gymshark review will answer that question once and for all for you!
Before anything else, Gymshark is dedicated to creating premium fitness apparel that provides plenty of comfort and movement to allow you to workout without struggling with your clothing, yet maintains a stylish and flattering appearance that will make you feel confident while you sweat.
But what makes the Gymshark range different? And is it really worth the premium price?
This section of our Gymshark review is dedicated to some of their best-selling items, with the aim of providing unbiased insight into whether or not they're actually worth the money!
Gymshark Training Leggings Review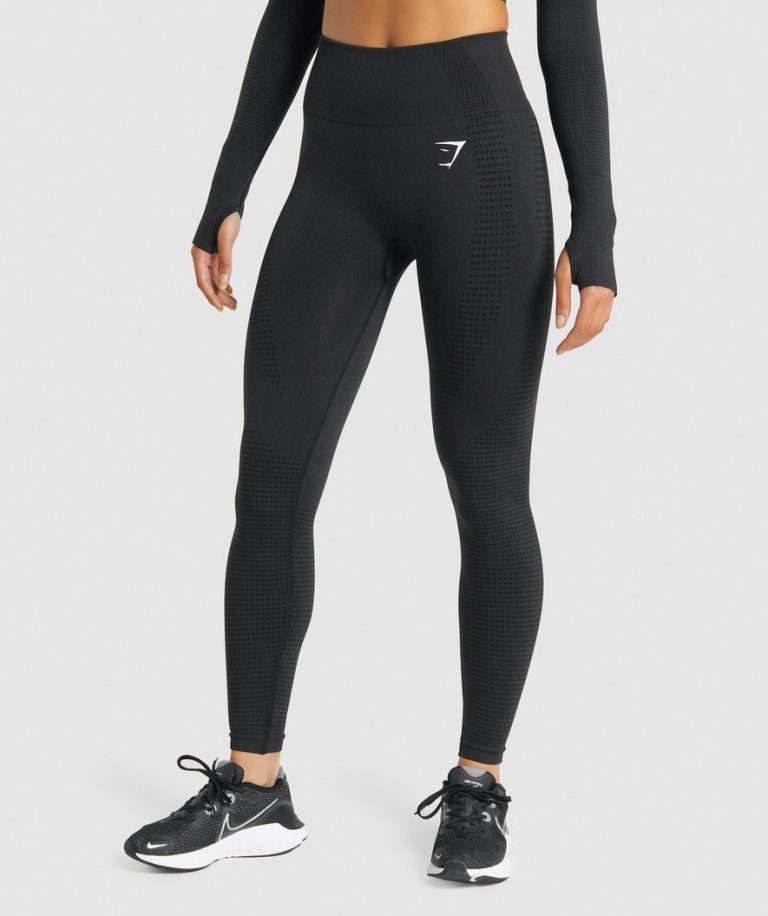 First up are the Gymshark pants and leggings. For women, this department is broken into three sections: leggings, high waisted, and joggers. One of our favorite things about the Gymshark training leggings and pants is that they come in such a diverse selection of shapes and fits. Whether you want a high-waisted and flattering silhouette or something cute and comfy, there's a collection for everyone.
Almost every Gymshark training leggings review we've checked mentions the butt-accentuating design, which we can confirm is surprisingly effective! Hilary Duff's own Gymshark leggings review called them her "good booty pants," which we think is definitely a selling point!
So, the pants make your butt look great… But what about practicalities? The gym is not a catwalk, and there's more to fitness than just looking great on the treadmill.
Naturally, Gymshark considers comfort and practicalities as well as a flattering shape. The thick waistband on the pants and leggings provides a secure fit that won't slip down no matter how energetic your next Zumba class is, yet doesn't cut into your stomach or leave those unflattering red lines any of us who aren't dedicated gym bunnies will be far too familiar with!
Most pants in the range feature a seamless design that's super comfortable, smooth, and soft (and again, free from red lines). Plus, the high-quality materials are moisture-wicking, and the patterned options are particularly great for hiding unsightly sweat stains. We could say that they are pretty much sweat proof. Overall, we're total converts! Give us one in every color!
Gymshark Training Shorts Review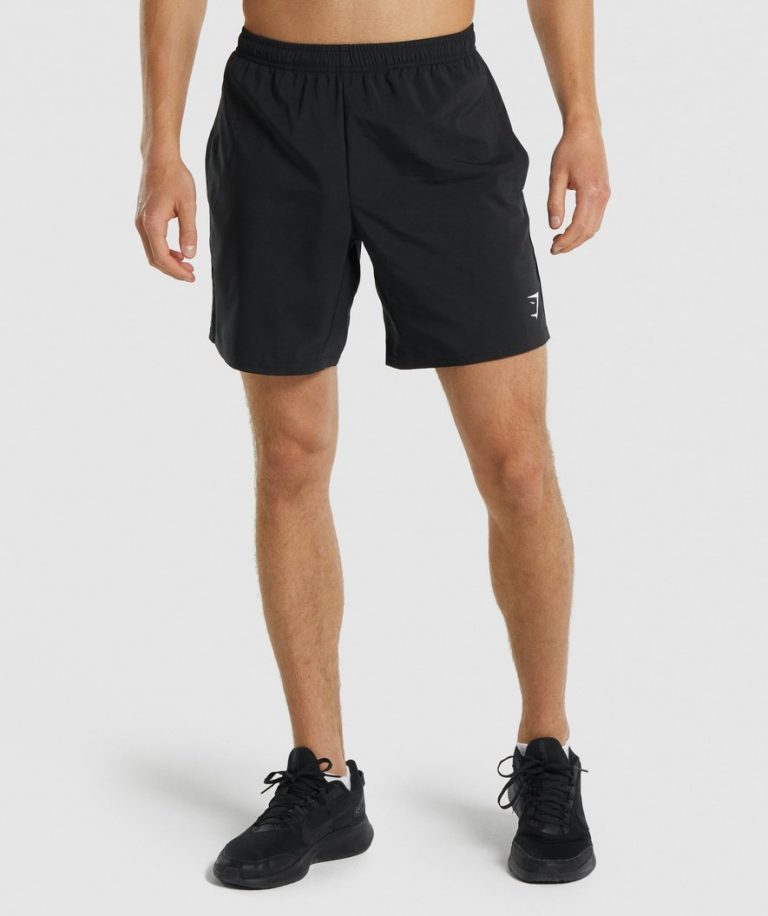 Although these days most of Gymshark's apparel is marketed for women, the origins of Gymshark was as a men's sportswear brand. So, naturally, we have high hopes for our Gymshark shorts review.
You might not think of training shorts as a fashion item with many options to choose from, but the Gymshark training shorts come in a range of shapes and sizes to suit anybody or workout.
The shorts' designs are simple yet effective. It's clear the brand understands that men want to be stylish too, and has worked hard to provide training shorts that combine style, comfort, and usefulness in every aspect.
The Sports Shorts are probably Gymshark's most classic piece. Made from sweat-wicking fabric with a 6-inch inseam and drawcord waist, these shorts even incorporate a secretive zip pocket on the side, so you can bring your keys or cell on a run without worrying about losing anything.
The only downside to our Gymshark training shorts review is that there are considerably fewer colors and patterns available vs the womenswear, and they do tend to sell out pretty quickly!
Gymshark Flex Strappy Sports Bra Review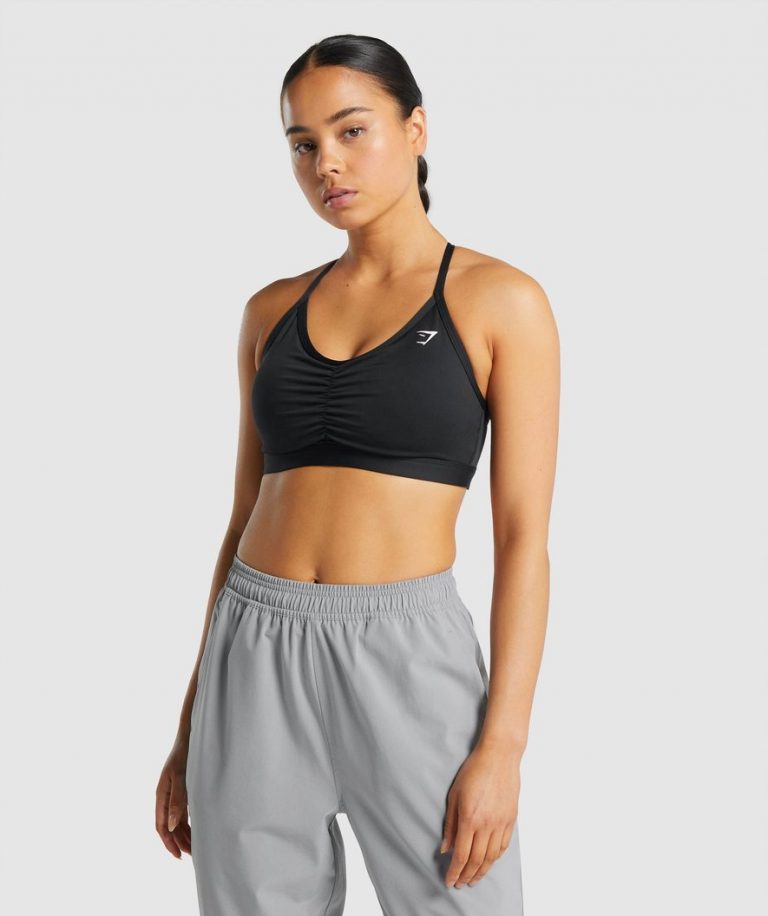 For many women, finding the right sports bra can feel like an impossible task! But despite Gymshark being built by a group of men, there's a really impressive range of supportive and flattering sports bras that will help hold your girls in place while you sweat!
The Gymshark Flex Strappy Sports Bra is one of the most popular options in the range, and we can see why! It would look amazing with your flex leggings. Although it only claims to offer "low support," the adjustable straps, low back, and light, sweat-wicking material makes this bralette really comfortable for any activity… It's as comfortable as going braless!
For women who are a bit more well-endowed, Gymshark has helpfully labeled every workout bra based on the amount of support you can expect from the piece: High, Low, or Medium. And you can use these labels to filter to your perfect level of support.
I'm one of these women, and, in all honesty, the Gymshark Flex Strappy Sports Bra simply isn't going to keep my gals in place! So, I was very happy when completing this Gymshark sports bra review to see multiple "high support" options with molded cups, supportive straps, and an attractive design that didn't leave me feeling like a lump, even during some intensive burpee training! At last, sports bras for everyone!
Gymshark Hoodies & Jackets Review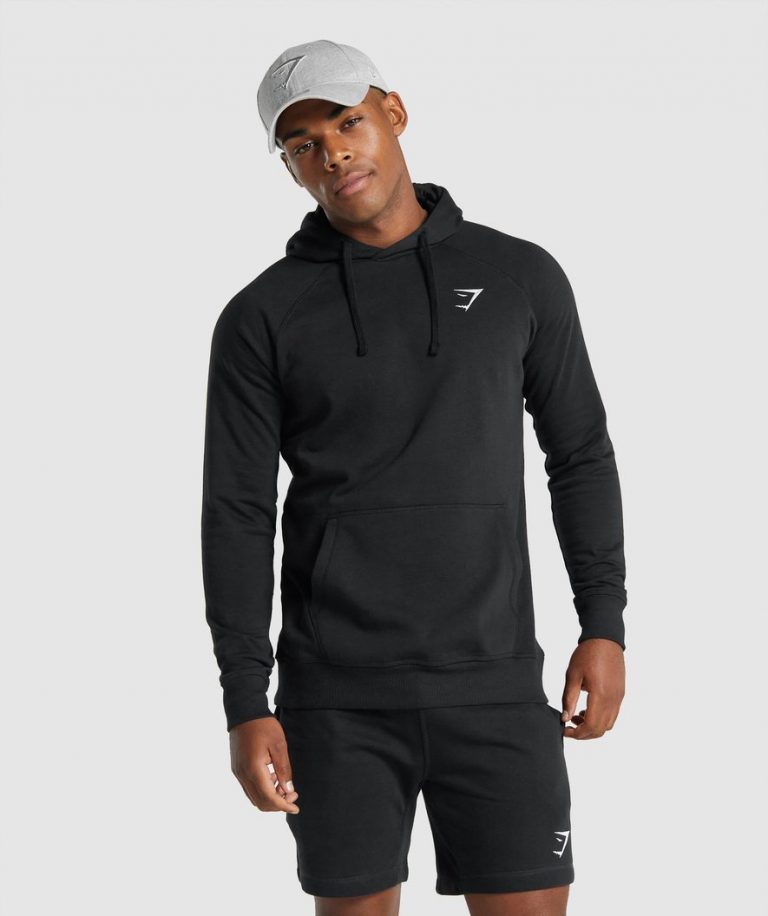 Whether you're working out outdoors or just looking for something comfortable to walk home in, no fitness wardrobe can be complete without a hoodie or jacket. And Gymshark offers a plethora of options for men and women. First up on the Gymshark hoodies and jackets review is the menswear…
Gymshark hoodie and jackets for men are very in-keeping with the other apparel options for this brand. Focusing on simple silhouettes and shapes, the sweaters all look incredibly comfortable without sacrificing style, and there's something for everyone in the range.
The Gymshark Crest range is probably the most classic sportswear look and is marketed as "an essential layer" for any workout or commute. With an unbelievably soft interior let lightweight material that won't hold you back on your daily jog, you can pick up Gymshark Crest as a standard sweater, zip-up hoodie, or standard hoodie, and it looks great in any style!
For women, there are far more options available. From a training cropped sweater to a puffer jacket that will ensure you don't bail on the gym even when there's snow on the ground, this range really does offer something for everyone.
As with the rest of our Gymshark review, we struggled to find a bad thing to say about the range of jackets, hoodies, and sweaters for women and were particularly impressed by the sizing options and inclusivity available in these outer layers.
Gymshark Equipment Review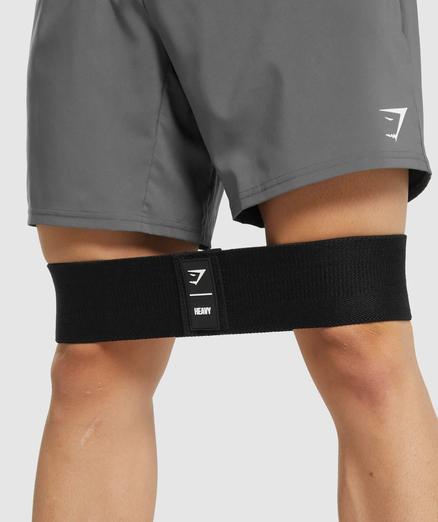 These days, it's pretty rare to find a fitness brand that only offers apparel. And Gymshark is no exception! In addition to a wide range of Gymshark clothes for men and women, the Gymshark equipment is also high-quality and wide-ranging. Here, you can pick up anything from jump ropes to resistance bands, phone straps to foam rollers… In other words, anything to make your workout better!
For beginners, we loved the Gymshark Build Resistance Bundle. This is a great option for anyone who wants to start with resistance training and is an excellent addition to any home gym. Our only criticism is that it only comes in Medium resistance; for $45 (RRP), we would have liked a selection of resistance options!
Gymshark Size Guide
Gymshark provides a detailed size guide on every product page, including tips on how to measure the appropriate body part accurately. As someone who's never quite sure what the fit will be, I always like it when online apparel stores share this insider information as it makes it much more likely I'll get the right size!
If you want more information, Gymshark also provides an overall Men's Gymshark Size Review and Women's Gymshark Size Review, so you can easily check your measurements and shop with confidence.
Gymshark Reviews from Customers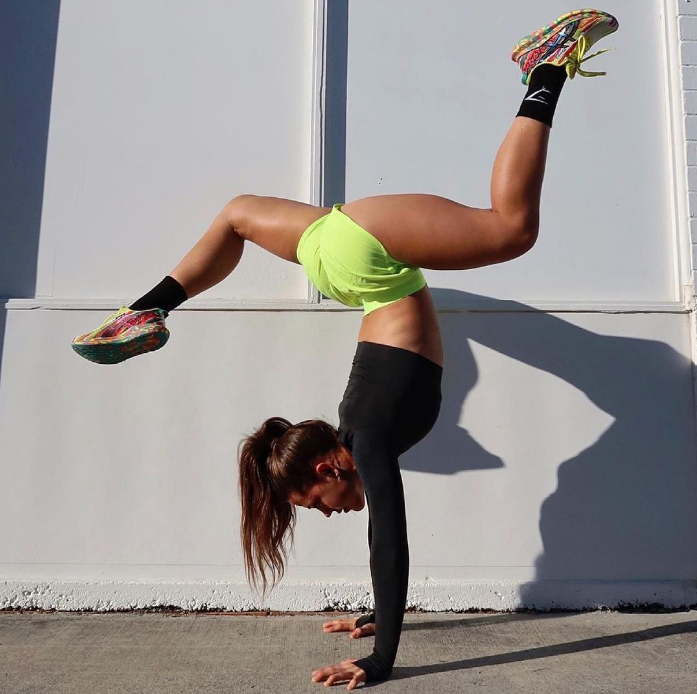 Customer reviews are sorely missing from the Gymshark website. While some online stores provide customer reviews on each product page, Gymshark doesn't offer this feature, so you need to dig a little deeper to find accurate Gymshark reviews.
One of the best places for this is (of course) Trustpilot. Here, Gymshark scores an "Excellent" of 4.6 stars, with 90% of Gymshark reviews putting it in the top category.
Looking at the less positive Gymshark customer reviews, it seems these mostly center around shipping times. These appear to be validated by the Gymshark Shipping Policy, which does clearly state there can be a delay of up to 10 business days added to some orders.
Sign up for Gymshark
Of course, it's not necessary to create an account with Gymshark to place an order. However, if you do sign up, you'll be able to manage your account, track orders, save favorite products, and benefit from a simplified returns process… So, it's definitely worth considering!
Creating a Gymshark account is quick and easy. Simply enter your email address, password, and a few pieces of personal information, and you're good to go!
Where to Buy Gymshark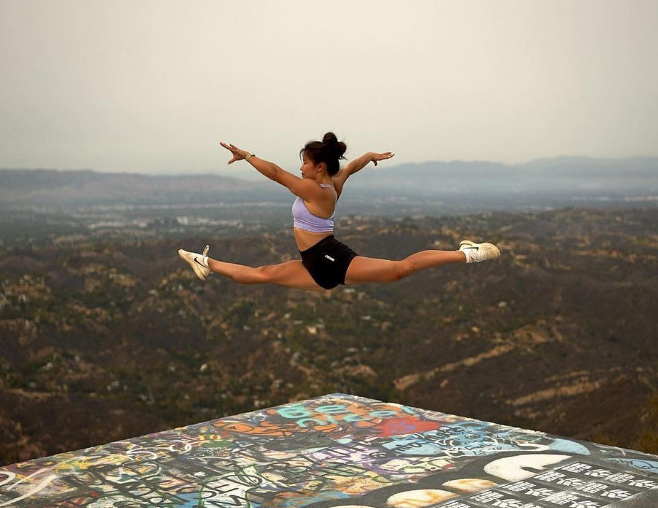 You can only buy official Gymshark apparel at Gymshark.com
If you're shopping on social media, look out for the blue tick to be sure you're purchasing through the official site.
Where is Gymshark located?
Gymshark is currently based in the United Kingdom and ships to customers in over 131 countries around the world. However, the brand does receive a significant percentage of turnover from the US market and recently opened a headquarters in Denver.
It is important to note that although Gymshark now has a North American base, this doesn't mean you can head out for in-person shopping. Other than the occasional pop-up event, Gymshark products are only available from the official website.
Is Gymshark Good: Editor's Verdict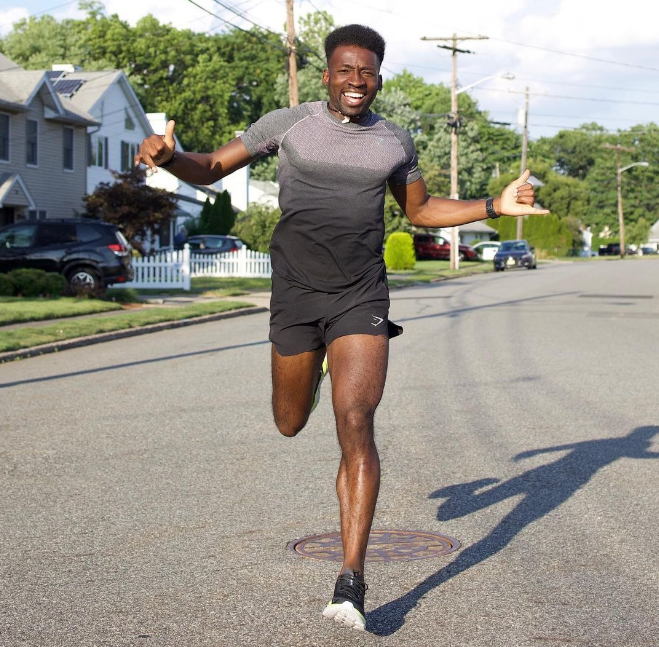 Well, there are definitely good and bad things about it. Despite incredibly high Gymshark reviews on sites like Trustpilot, we would have liked to have seen customer reviews on the product pages, and not have to rely on guesswork to establish what's worth buying or not.
We were also a little disappointed by the Gymshark customer support options. The FAQ navigation could certainly benefit from some TLC, and these days we do really expect a live chat function (particularly if there's no telephone number).
However, the quality of gym apparel stops this Gymshark review from being negative!
Although it feels risky to purchase items that don't feature customer reviews, we found the product descriptions to be accurate and the sizing charts were easy to follow without help.
Many of us often struggle to find gym wear that fits nicely, is comfortable and looks attractive…. And we must admit, throughout the Gymshark range (for men and women), every item overwhelmingly ticked all our fitness apparel boxes, and we'd be very happy to order
Reaching your health goals and keeping your body fit can be a challenge, which is why we have more options! Read on our reviews of Fabletics and Cuts Clothing.
Gymshark FAQ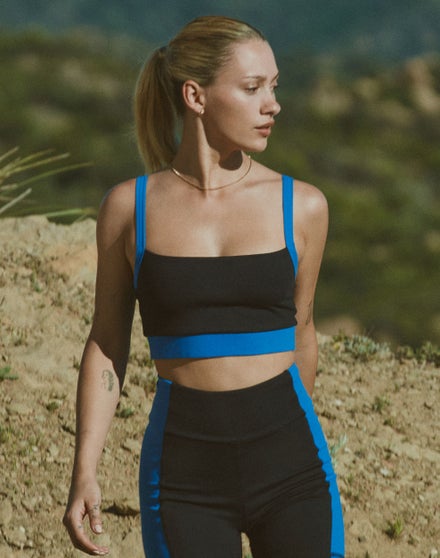 When does Gymshark restock?
As we've mentioned, Gymshark items have a tendency to sell out pretty quickly… But while that suggests Gymshark is a good and popular brand, it can be a bit of a pain if you have your eye on a specific item!
Although there's no specific answer to "when does Gymshark restock," if an item you want isn't in stock, you can use the "size out of stock" feature to receive an email notification when it comes back. Easy.
Where does Gymshark ship from?
Although we couldn't find a specific answer to "where does Gymshark ship from," we were able to confirm that shipping to the US can be completed in as little as 1-3 business days, and there is no customs duty to pay.
Does Gymshark run big or small?
Most of the athletic wear on Gymshark is true to size. Only a couple of the styles can be small. For example for the Energy Seamless Leggins, if you are in-between sizes, you should definitely size up to feel more comfortable.
Gymshark is generally known for its squat-proof leggings. The materials are high-quality and probably very few of them are see-through, for example, the ones with light colors or thinner material.