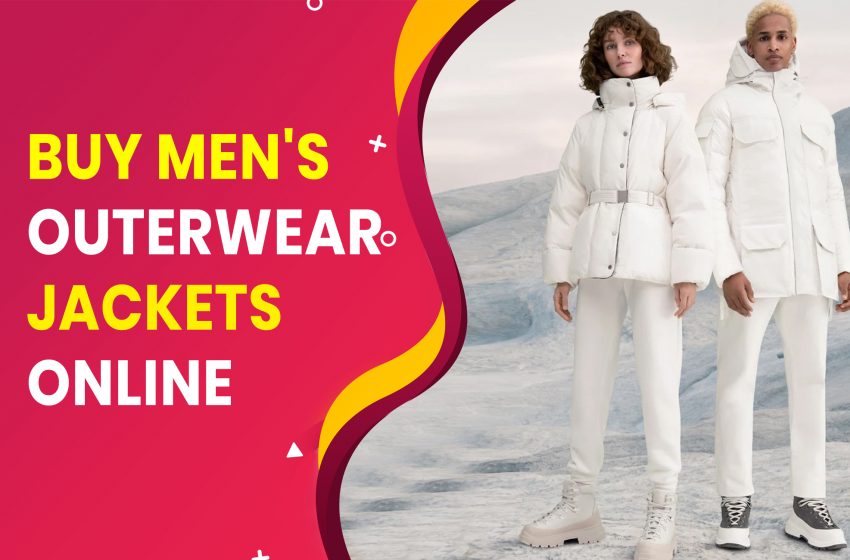 About Canada Goose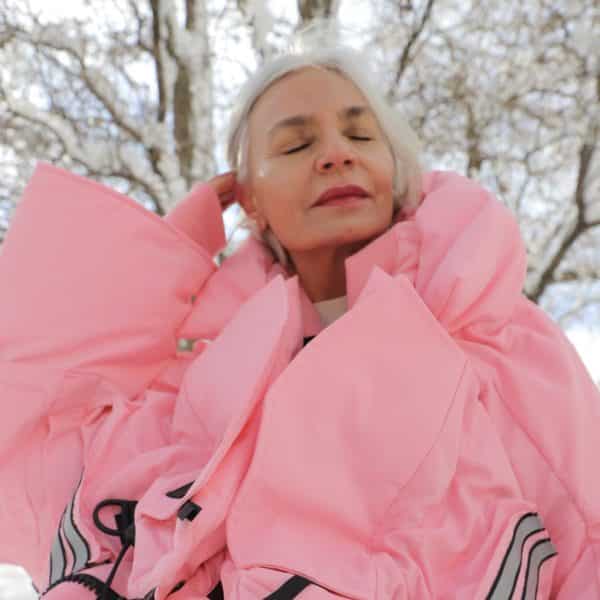 Canada Goose is a Canadian outerwear company that is known for their high-quality, down-filled coats. The brand carries premium high-performance outerwear for men, women, and children. Their line includes parkas, waterproof jackets, vests, toques, and other outerwear accessories, designed for function, style, and practicality.
In 2004, Canada Goose made its film debut in The Day After Tomorrow and National Treasure. The well-known brand has almost 700k followers on Facebook and Instagram.
This Canada Goose jackets review will take an in-depth look at the brand, best selling products, customer opinions, plus more, to help you decide if Canada Goose is the right fit for you.
Overview of Canada Goose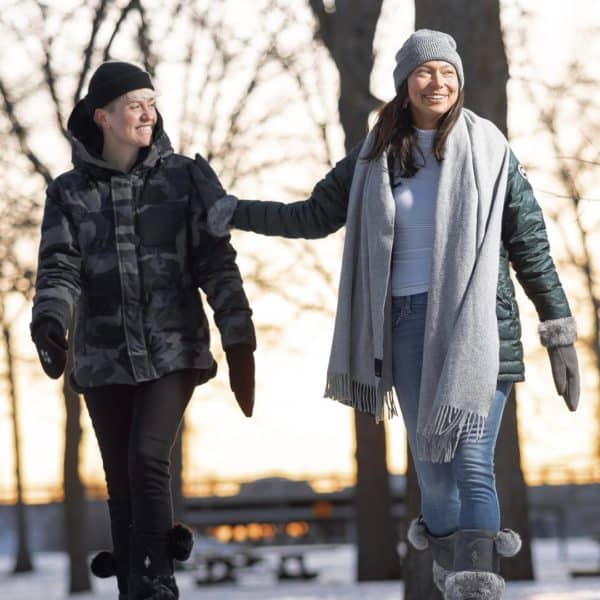 Canada Goose is a brand with over 60 years of history, first starting in a Toronto-based warehouse under the name Metro Sportswear Ltd. As generations passed, the brand evolved by incorporating fresh ideas and true Canadian spirit.
It all started when Sam Tick immigrated to Canada and began Metro Sportswear Ltd., selling wool vests, raincoats, and snowmobile suits. His son-in-law, David Reiss, changed the brand's name to Snow Goose, after introducing a volume-based, down-filling machine to their outerwear manufacturing process.
In 1980, the brand created the Expedition Parka, aka Big Red, for scientists working at Antarctica's McMurdo station. Jump to the year 2000 when Canada Goose partnered with Lance Mackey, who won the Iditarod and The Yukon Quest dog sled races four times each, all while sporting the infamous Canada Goose parka.
The brand has since partnered with Polar Bears International to support the conservation of polar bear habitats. They offer a transparent approach with providing customers detailed information on the steps they are taking to help combat global warming and other major eco-issues.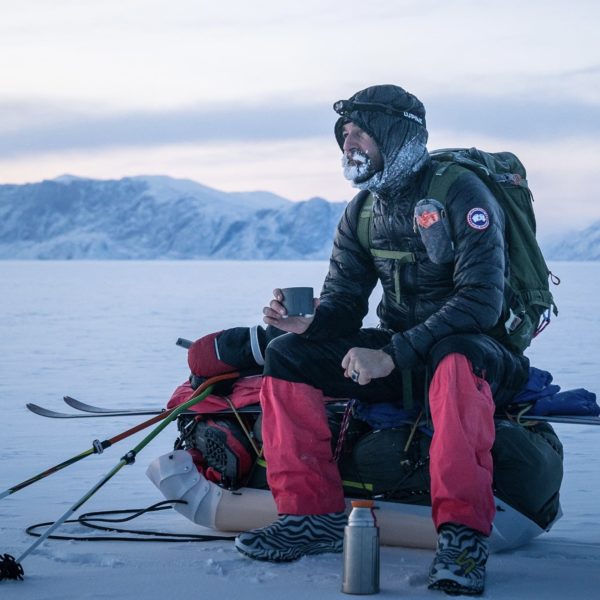 Their goals for sustainability include reducing greenhouse gas emissions and refining their sourcing practices to use more responsible raw materials. Canada Goose also recently pledged to only use recycled fur materials beginning in 2022. All details of their goals and initiatives are provided on their website so that the company can be held accountable for their promises.
In 2016, the brand opened two flagship stores in the vibrant and bustling cities of Toronto and New York City. Canada Goose headquarters are located in Toronto.
This Canada Goose jackets review will now highlight some important pros and cons of the brand.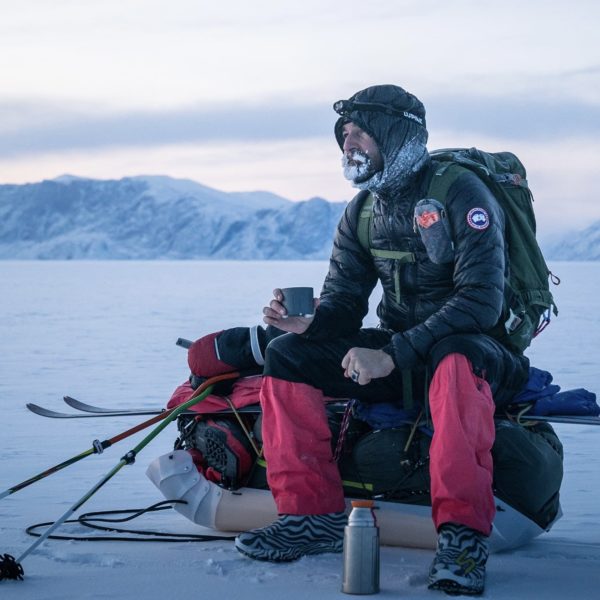 Pros
Sustainability Pledge to reduce greenhouse gas emissions and use more responsible raw materials
Made in North America
An extensive selection of parkas, and jackets for a range of temperatures and seasons
Parkas have smart, functional features like thumb holes, and backpack straps
Thoughtfully designed elements like chin guard and cinch waist, to keep you warm
Developed and designed to keep you warm in extreme temperatures while looking stylish
Partnered with Polar Bears International to support the conservation of polar bear habitats
Flexible pay-by-installment option with Klarna
Cons
Premium prices compared to other outerwear brands
Canada Goose creates outerwear for all seasons, from parkas designed to withstand conditions in the Arctic, to hiking jackets, knitwear and fleece, hats, gloves, and more. While their collection is made for different weather types, their main focus is on extreme-weather wear.
This Canada Goose jackets review will feature some of the company's bestselling pieces for men and women.
Canada Goose Women Review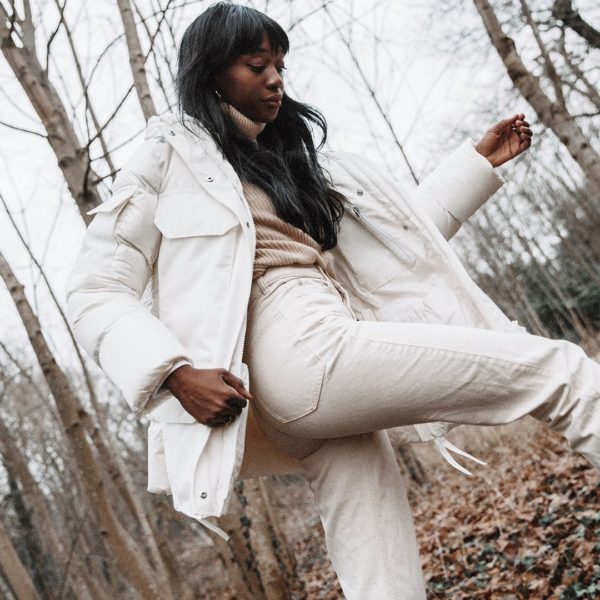 From ground-breaking jackets to essential headwear, Canada Goose designs attractive outerwear in classic neutrals and rich colors that provide superior warmth.
The brand designs with a modern take on classic outerwear, combining new-age, smart elements like sleeves with thumb holes, and interior backpack straps, stylish fur ruff, and chin guard.
While their collection is expensive, the jackets can be purchased with installment payments through Klarna. This Canada Goose jackets review showcases some of the most coveted styles for women:
Canada Goose Kenton Parka Black Label Review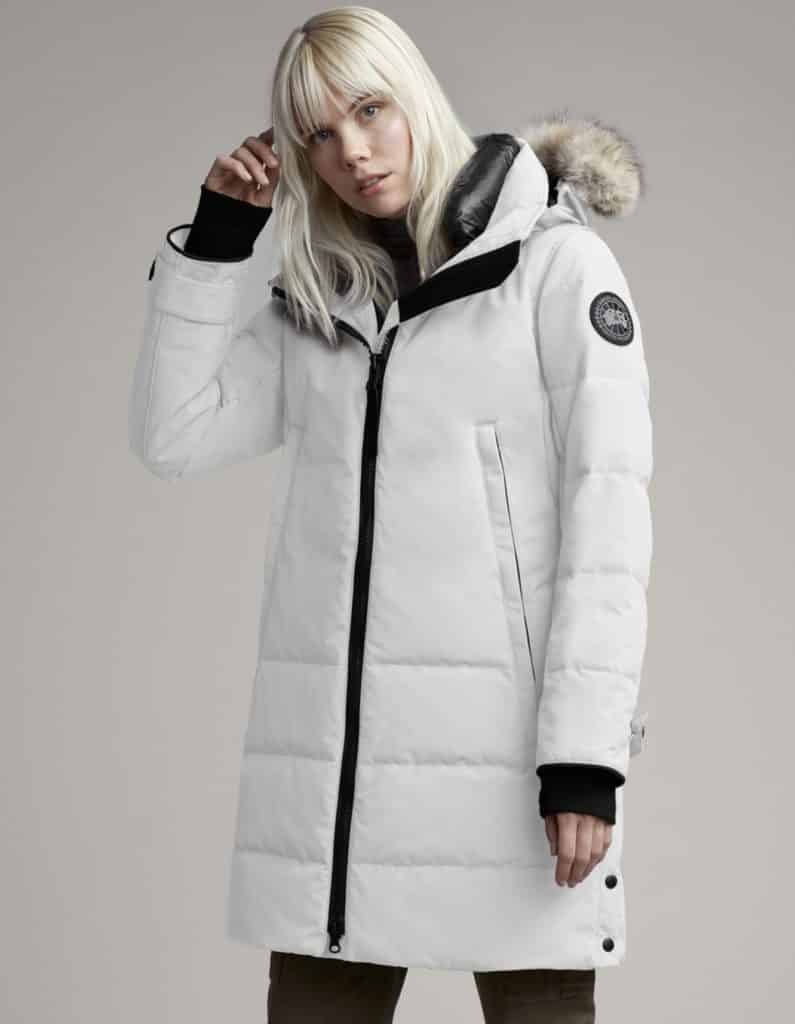 Designed for daily wear in cold climates, the Kenton Parka Black Label will help you to explore the world at your own pace, without having to run inside to get warm. This long and stylish piece features duck down that can withstand temperatures down to -20℃.
This parka has a durable, water-resistant outer material containing cotton. If you become too warm in this jacket, you can use the snap-open side vents for ventilation and increased moveability.
The ribbed lining fits snugly under your arms and securely along the sleeves, with thumbholes to create a comfortable and secure fit. The parka has a two-way zipper, with a storm flap underneath to keep the harsh elements away from your warm body.
The Kenton Parka Black Label features a removable fur ruff, attached to a removable and adjustable down-filled hood. On the back of the hood, there is a reflective webbing for visibility in dark conditions. The parka also contains a chin guard lined with tricot fabric to ensure that brisk winds won't shock you around this vulnerable spot.
The Kenton Parka Black Label has four exterior double stacked, fleece-lined pockets, and three interior pockets. This cozy bestseller is available in 8 trendy colors for $1295.
Canada Goose Rossclair Parka Review 
The Rossclair Parka provides a feminine silhouette with its interior waist drawcord. Of course, providing an A-line shape is not all this protective parka does. Cinching at the waist prevents icy drafts from blowing up into your torso, helping you feel secure and confident enough to brave the elements.
The slim fit, midlength parka is made from Canada Goose's Arctic Tech fabric, which adds durability and warmth. Interior backpack straps allow you to carry your jacket hands-free. Other convenient features include a duck down interior, two-way adjustable down-filled hood with removable fur ruff, and a chin guard.
The recessed rib-knit cuffs add warmth around your wrists, and the jacket has a longer hem in the back for added coverage. The front of the jacket has a placket with a military-style button closure over a two-way zipper. There are two exterior fleece-lined pockets and two interior pockets.
Brave the elements in temperatures of -10 to -20℃ in this minimalist, modish parka for $1095. You can choose between 8 different colors to suit your own taste.
Canada Goose Freestyle Vest Review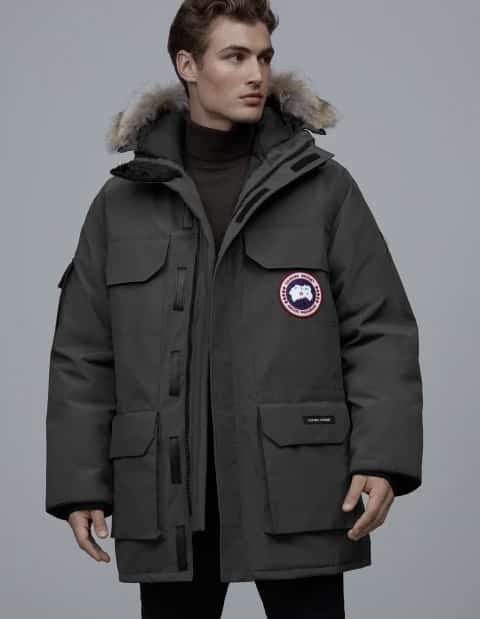 This flattering vest is warmer than it looks. The Freestyle Vest is a great piece for fall and winter, providing warmth in temperatures ranging from 5 to -5℃.
This Canada Goose vest is well-insulated with duck down, and the durable cotton exterior can protect wearers from light wind and rain. The vest features a suede tricot-lined collar and a storm flap over the front zipper for extra wind protection.
There are two exterior pockets, and one interior pocket on this trend-setting Freestyle Vest that retails for $500. Try this vest in one of the 11 bold colors, paired with a white long sleeve shirt and black baseball cap or beanie for a casual, coveted look.
Canada Goose Arctic Disc Toque Review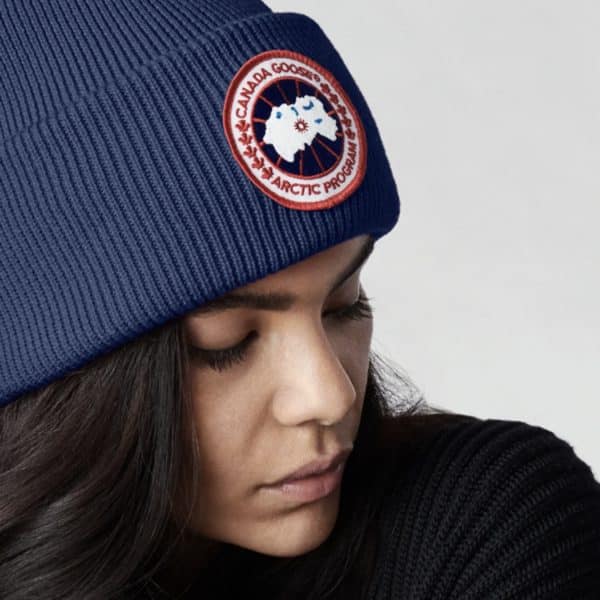 The warm and breathable Arctic Disc Toque comes in 9 different colors to keep your head happy in chilly conditions. The 100% Merino Wool is double-layered, moisture-wicking, thermoregulating, and cozy.
This toque has the iconic Canada Goose logo, so all your friends can see that you've got style. You can flip the bottom part for a shorter style, or wear it more like a slouchy beanie.
Pull this laidback piece on as an everyday favorite or for hitting the slopes. The Arctic Disk Toque comes in 9 solid shades for $125.
Canada Goose Men Review
Canada Goose's classically designed menswear is a must-have for Canadian winters, whether you're a city-dweller, live in the Prairies, or by the coast. The masculine silhouettes can work in different environments for an urban or country aesthetic.
This Canada Goose jackets review will feature the brand's most popular menswear, including their parkas, vests, and toques.
Canada Goose Expedition Parka Review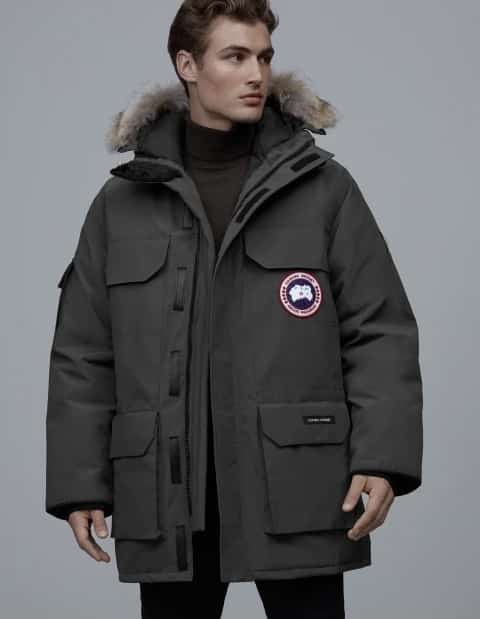 The Expedition Parka was designed for the coldest of temperatures, performance-tested at the South Pole by the National Science Foundation division of Polar Research. Whoa.
From the frozen urban jungle to uncharted ice fields, this duck down–filled jacket can handle nearly everything in the dead of winter. The parka contains a hideaway nylon, elasticized snow skirt for added warmth in temperatures -30℃ and below.
Available in 7 different colors, this men's parka features a removable fur ruff on an adjustable down-filled hood, recessed ribbed cuffs, and a placket velcro closure on the front, covering a two-way zipper. The Expedition Parka has six exterior pockets, and two interior pockets.
Other notable specs on the Expedition Parka include a webbing grab-strap at the upper back for easy storage and carrying, plus an inner draw-cord at the waist to keep cool breezes out.
This heavy duty, nothing-can-faze-you, not-even-Arctic-temperatures Expedition Parka retails for $1,395.
Canada Goose Black Label Sherridon Parka Review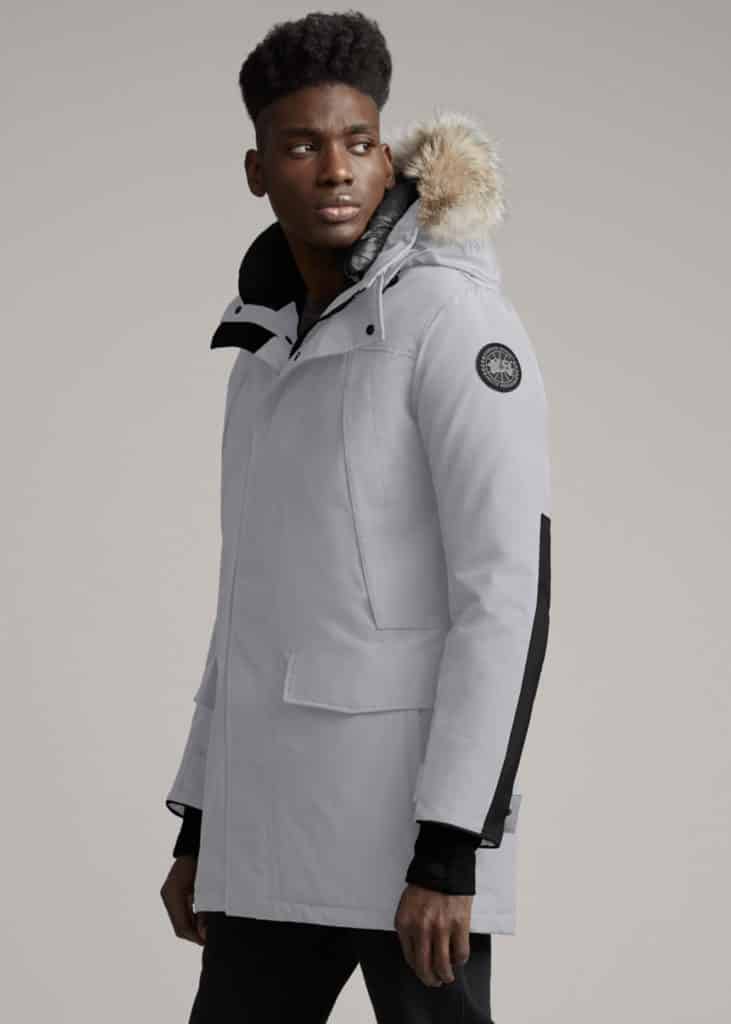 Despite its slim profile, this jacket packs a down-filled punch. You can take the Sherridon Parka Black Label from windy city walks to treks in 12-inch snow. It's carefully thought-out design keeps you warm in temperatures of -15 to -25℃.
Clever features like cuff reflective details can be hidden away when not needed. The removable hood is adjustable in two different ways; it forms the brim's wire shaping, or secure the brim away from your face with snaps.
The elbows on this jacket are reinforced with Cordura fabric, and the articulated sleeves come out around your wrist with thumb holes for more security and movement. This parka has interior backpack straps to slide your arms into, just in case you need to carry your jacket instead.
The Sherridon Parka Black Label is available in six different colors, containing six exterior pockets and three interior pockets, with snap closures on the front over a two-way zipper. This extremely warm and fashionable Canada Goose jacket is $1,295.
Canada Goose Men's Crofton Down Vest Review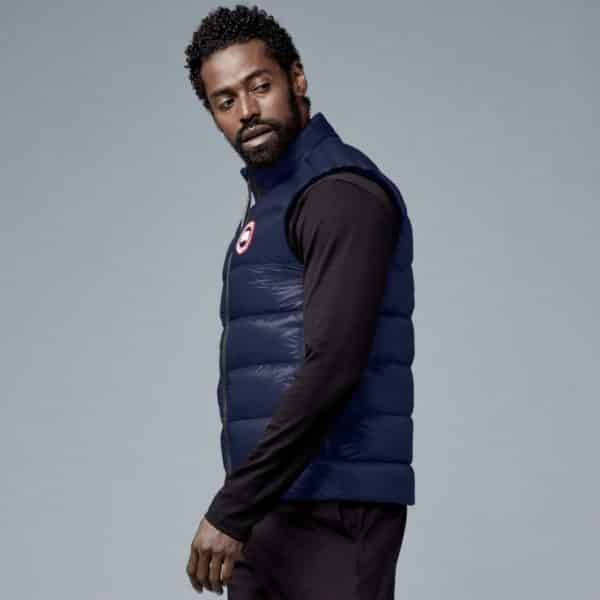 Versatile and lightweight, the Men's Crofton Down Vest is seriously popular for a reason. It's designed to withstand high winds, light rain, and snow, even though it's completely packable and rolls up into its own interior front pocket.
Perfect for travel and withstanding temperatures of 5 to -5℃, this slim fit, hip-length vest features an ultra-light, down-filled channel for warmth. A down-filled collar with a chin guard pairs with a storm flap underneath the two-way front zipper for extra protection from the elements.
Available in navy or black, the Crofton Down Vest has a 100% recycled nylon outer, so you can feel good while looking good. It has a stylish sheen that we're really into as well. The vest has two exterior pockets and one interior pocket. Get this packable Canada Goose Vest for $495.
Canada Goose Large Disc Thermal Toque Review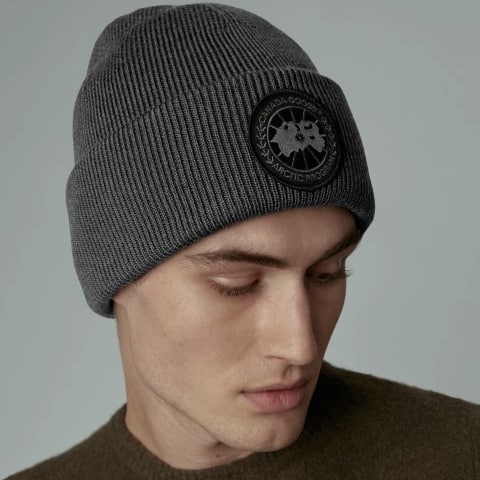 The Disc Thermal Toque can be worn on the coldest of days during outdoor activities, like boarding or walking the dog. It has a comfy, laidback look, with an attractive fit. The toque is made from triple-layer Merino Wool for high quality and performance. It's
This versatile toque is thermoregulating, moisture-wicking, odor suppressing, and provides UV protection. Thermal pockets retain heat and are made from a blend of wool, nylon, and elastane.
This fresh and functional toque is available in black, iron grey, white, and navy. Although it's made in Italy, the Large Disc Thermal Toque is all Canadian vibes, priced at $250.
Canada Goose Reviews: What Do Customers Think?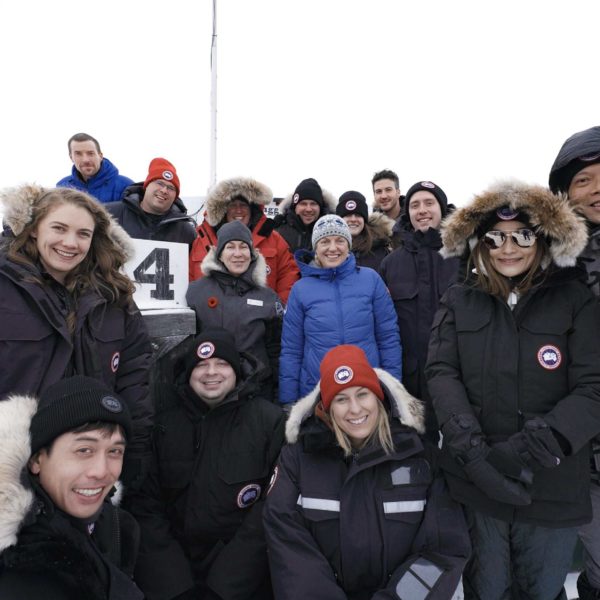 Positive customer reviews cite the jackets' high-level protection, helpful customer service, and quick shipping. You'll find more details and customer quotes below in the Canada Goose jackets reviews.
On the Canada Goose website, many customers praise the jackets' superior warmth. I wore this jacket in a severe ice storm…I was so impressed how fast it dried. I've never been cold in this jacket," noted one satisfied buyer. Another customer notes that Canada Goose jackets are necessary for those who live in "lower Canadian cities."
Take a look at how the jackets featured in this Canada Goose review perform on the website:
Rossclair Parka: 4.4/5 stars among 439 reviews
Kenton Parka: 4.5/5 stars out of 90 reviews
Sherridon Parka: 4.5/5 stars out of 41 reviews
Expedition Parka: 4.5/5 stars from 154 reviews
Positive reviews are echoed on TrustPilot, like this one: "we bought a new jacket each for the winter, both arrived slick on time…Very warm…No issues at all…Jackets are expensive, but that's the price you pay for brands like this."
Several reviews across sites defend the price of their jackets and make very good points about their value. One customer posted on the Canada Goose Reddit thread: "Is that price really that extreme for something you'll wear every day for four months of the year? People spend way more than that on macbooks, ipads…"
Is Canada Goose Worth It?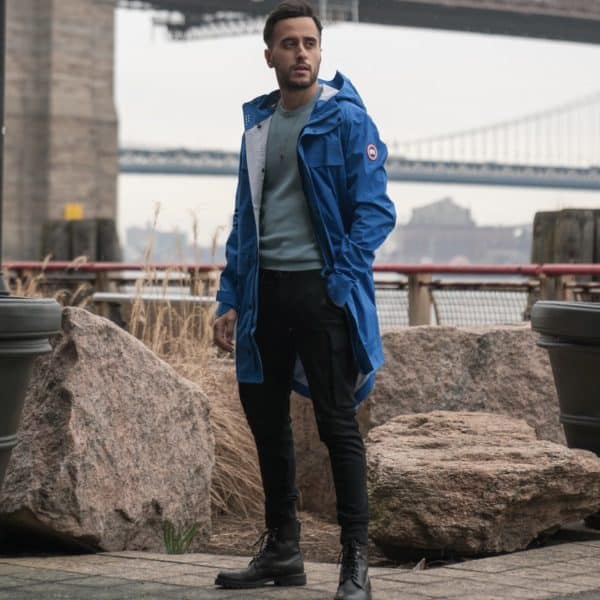 Canada Goose jackets stir up quite a bit of controversy on the internet. There are those who believe they can buy quality jackets for a fraction of the price, and then there are those who are extremely loyal and would not choose another brand.
For people who work outside or spend a lot of time outdoors, Canada Goose jackets are an important aspect of what makes customers be able to do what they do.
We love their involvement in polar bear habitat conservation and the fact that their ultra-warm jackets are performance-tested in the South Pole. All though they still use fur from trappers, Canada Goose is planning a 2022 phase-out for recycled alternatives.
The brand is highly popular, even in areas that may not necessarily need Arctic-level protection, yet Canada Goose offers a variety of jackets to suit different temperatures. They are designed with function, style, and practicality in mind, and it's up to the customer to choose which one suits their needs.
This leads customers to ask, is Canada Goose worth the money? Being warm is essential to staying alive, and given the majority of reviews are positive, we think this brand is worth the money.
Canada Goose Promotions & Discounts
There are currently no Canada Goose promotions listed on their website. If you would like to stay informed about an upcoming Canada Goose sale, subscribe to their newsletter.
You can also visit the Canada Goose Outlet in Toronto for deals on less current jackets.
Where to Buy Canada Goose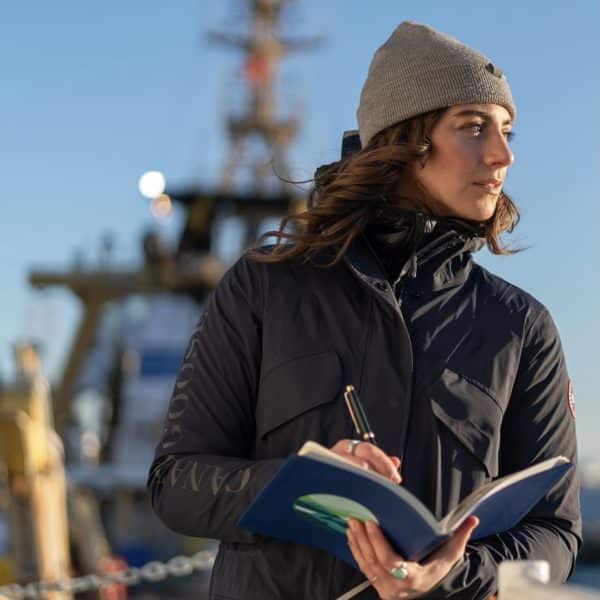 Cold weather enthusiasts can purchase their outwear directly from CanadaGoose.com, or from their flagship stores located in Toronto and New York City.
Canada Goose products are also available at Harry Rosen, Sporting Life, Holt Renfrew, Nordstrom, Altitude Sports, and many other retailers across North America.
FAQ
Does Canada Goose kill animals?
Canada Goose jackets provide superior warmth by using goose down and coyote fur. The company currently buys fur from trappers, but they're phasing this out for recycled fur in 2022.
Can Canada Goose coats get wet?
Canada Goose coats feature a water-repellent finish so they have the ability to withstand wetness from rain and snow.
Does Canada Goose ever go on sale?
You may be able to find certain retailers that offer sales on Canada Goose products. However, inspect the item carefully to ensure you're buying authentic merchandise.
What size Canada Goose should I purchase?
Most Canada Goose jackets and parkas are designed with a slim fit, though there are others. Consult the size charts below to determine your ideal fit:
How long does Canada Goose take to restock?
Canada Goose stocks their items as quickly as they can on their website. Some customers report it takes approximately 1 week.
Do all Canada Goose jackets come in a box?
All Canada Goose jackets are packaged in a box, so they're a great option for gifting.
Will Canada Goose replace my coat?
The Canada Goose Warranty states that their products are protected against defects in materials and workmanship for the lifetime of the product.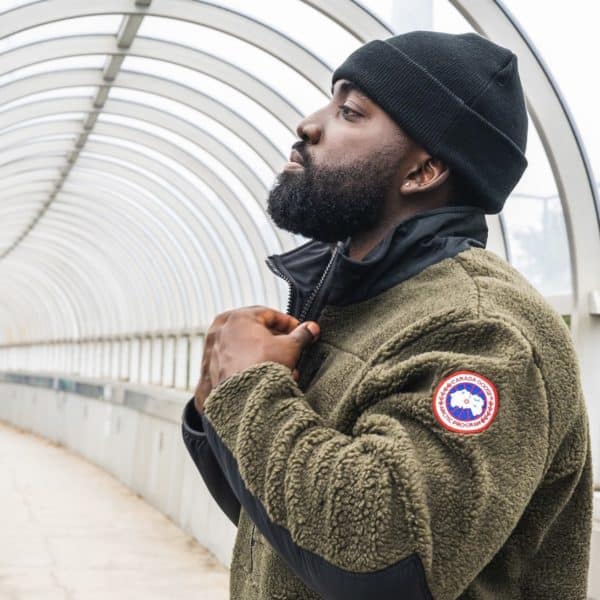 If your coat fails due to a manufacturing defect, the brand will repair it free of charge, or replace it. The warranty does not cover repairs due to negligence, daily wear and tear, and accidents you may have experienced.
How long does Canada Goose take to ship?
The brand offers free standard shipping on every Canada Goose order. If you choose Express Shipping, it's a flat rate of $20, with Next Day Shipping being $30.
For Standard Shipping, allow 4-6 business days for delivery. For Express, allow 2-3 business days. For Next Day shipping, orders placed before 1pm EST Monday to Thursday will be delivered at the end of the next business day.
To track your order, use your Canada Goose login online and click Track Order. This Canada Goose jackets review notes that all orders require a signature upon delivery when the carrier delivers your Canada Goose shipping box.
If you need to undergo the Canada Goose cancel process for any reason, contact their customer care team at ce@canadagoose.com.
What is Canada Goose's Return Policy?
The Canada Goose return policy states that to qualify for a return, your items must be unwashed, unworn, with the original tags still attached, and you must start your return within 30 days of purchase.
If you'd like to return your item in-store, you can do so to any store that is in the same country you purchased your item from. For in-store returns, make sure you bring the order confirmation and receipt, along with the original form of payment used to make the purchase.
If you do not have the original form of payment, Canada Goose will issue a gift card. Orders purchased through PayPal cannot be returned in-store. Exchanges can only be done in-store.
If you would like to process an online return, head to the Canada Goosehttps://fave.co/3oVXOeR Return Page, enter your order number and email, and follow the instructed steps. If your product meets the return conditions, Canada Goose will send you a complimentary return label.
Follow the instructions on your return label. This Canada Goose jackets review notes that the brand does not accept returns without a Canada Goose return label.
Your return will be processed in 1-2 days, and if it meets the return criteria, you will see your refund credited back to your original form of payment within 5-7 business days.