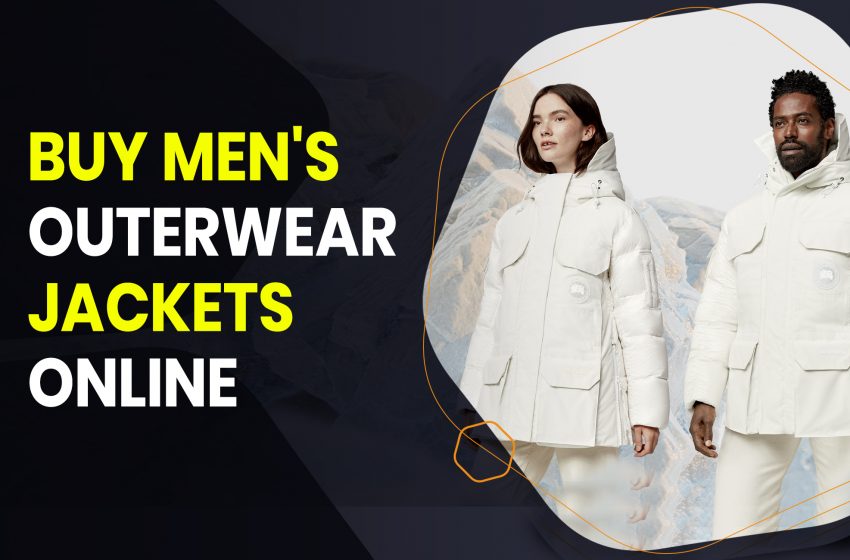 About Canada Goose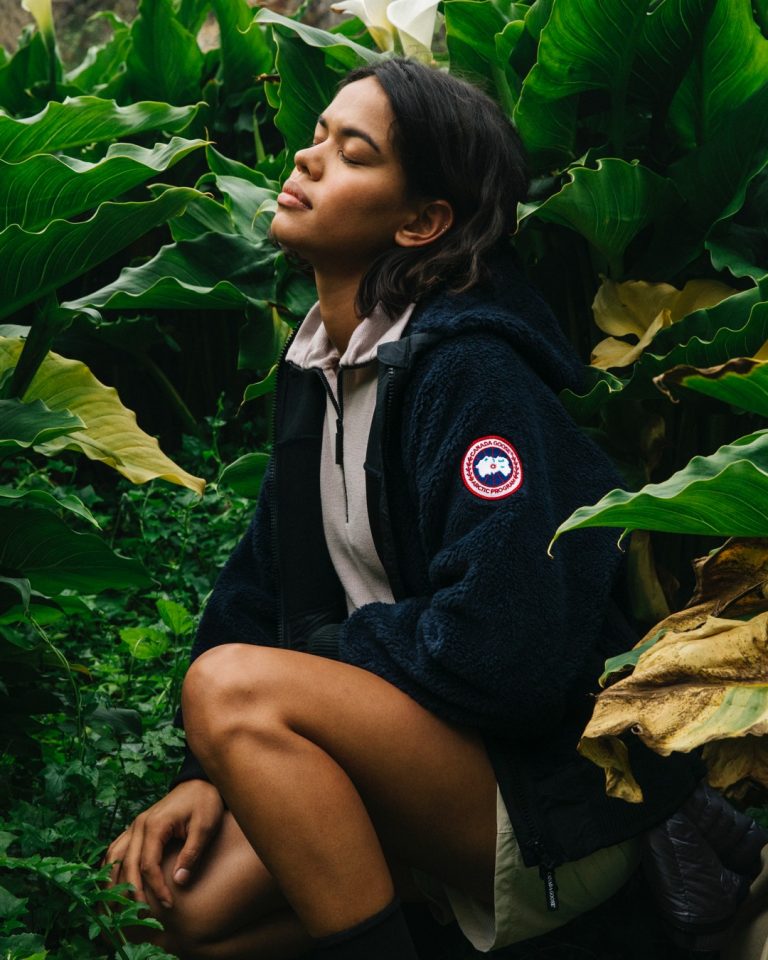 When it comes to the provision of high-end outdoor wear, few brands have managed to do as well as Canada Goose. The company deals in Parkas and Jackets, among other wears. Their distinctive red, white and blue logo has become synonymous with functional yet stylish outdoor garb.
In line with their reputation, it isn't out of place to see a Canada Goose Jacket gracing the back of Hollywood celebrities or workers in a cold-weather region. That said, these Canada Goose reviews will give the hard facts on this brand. In addition, we will be looking at some of their more popular jackets and parkas to help you decide on their efficacy.
Though Canada Goose is one of the biggest names for luxury outdoor wear, the brand had humble beginnings. Founded by Sam Tick in the late 1950s, the company started out as Metro Sportswear Ltd and has undergone a transformation since then. The core commitment to providing cold-weather clothing has stayed on, though.
By the 70s, Tick's son-in-law (David Reiss) became CEO. In line with his vision, he drove the company to incorporate down-filling machines into their operation. In many ways, this decade began the rise of the company. Their logo was established in the same period. By the early 80s, the operation had grown large enough to merit 50 employees.
At the end of the 80s, the brand had gained quite a reputation, buoyed by the expedition parka's success. The garment had become standard issue for scientists in Antarctica and was nicknamed "Big Red."
There were more popularity-boosting events in the 90s. Firstly, Laurie Skreslet wore the parka while reaching the summit of Everest. More importantly, though, the company began exporting to Europe in this decade. It was then that a trademark dispute gave life to the name "Canada Goose."
Overview of Canada Goose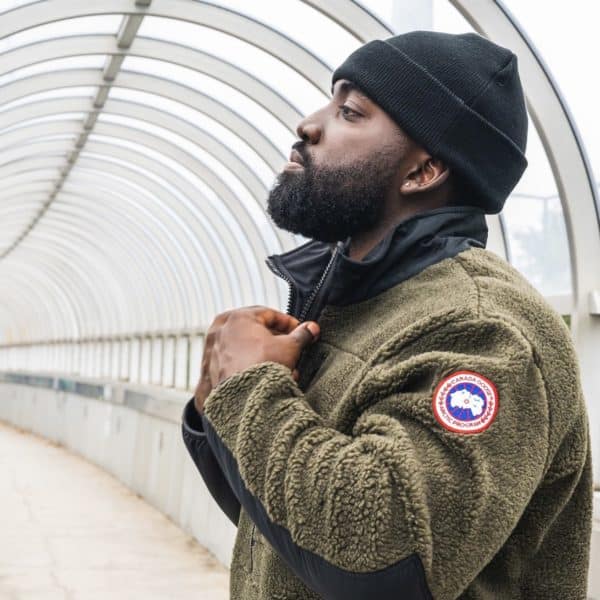 Since then, Canada Goose has partnered with Lance Mackay during his successes in sled dog races and made a name for itself among Hollywood winter planners. Today, the company is still headquartered in Toronto but is under the control of Bain Capital.
However, their most important recent move has been to stop making their clothing products with fur. This is intended to help the company become more environmentally conscious.
Despite the Puffed up look of their clothes, this brand is anything but. As implied earlier, they are patronized by celebrities, research workers, sportsmen, and government agencies. This popularity exemplifies the functionality and luxury status that the brand has worked hard to cultivate.
Through all of their successes, though, the character of Canada Goose is perhaps most personified by their commitment to Canada. The country has constantly been singled out as the main inspiration behind the company's existence, and it remains that way till today. Let's see our Canada Goose review of products.
Pros
Their outdoor wear is considered very warm yet stylish
They make products that are light and easy to move around in
They offer a variety of products (Jackets, parkas, etc.) for both men and women
The company incorporates thoughtful, functional elements such as cinch waist, thumb holes, chin guards, and backpack straps in its designs. These enhance comfort and functionality
The company has kept its manufacturing in Canada
The brand seems committed to sustainability and has partnerships with The Conservation Alliance (and Polar
Bear International)
Cons
Their products can be very expensive
Some of their Jackets previously used Coyote fur (pledges have been made to stop the practice)
The down fill of their products are obtained from Geese (feathers)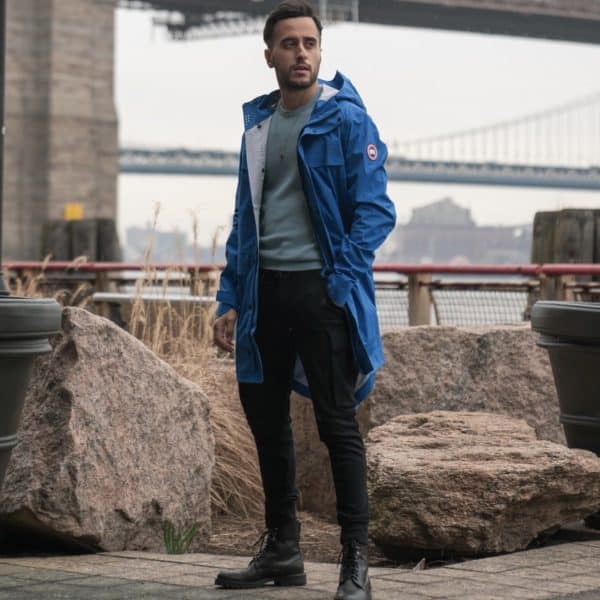 Canada Goose creates outerwear for all seasons, from parkas designed to withstand conditions in the Arctic, to hiking jackets, knitwear and fleece, hats, gloves, and more. While their collection is made for different weather types, their main focus is on extreme-weather wear.
This Canada Goose jackets review will feature some of the company's bestselling pieces for men and women.
Canada Goose Jacket Men's Review
Forays onto Hollywood screens has made Canada Goose into a luxury brand. However, behind that luxurious façade are products expertly made to be functional. Any doubts as to their popularity are cleared by the sheer number of people that seem to be wearing the products despite the price tags.
If you are male and in weather necessitating warm clothing, Canada Goose represents a good choice. In that line, our Canada Goose Jacket reviews seek to help you make a more informed decision. Note that the jackets covered in this review are available in multiple colors.
Legacy Canada Goose Down Jacket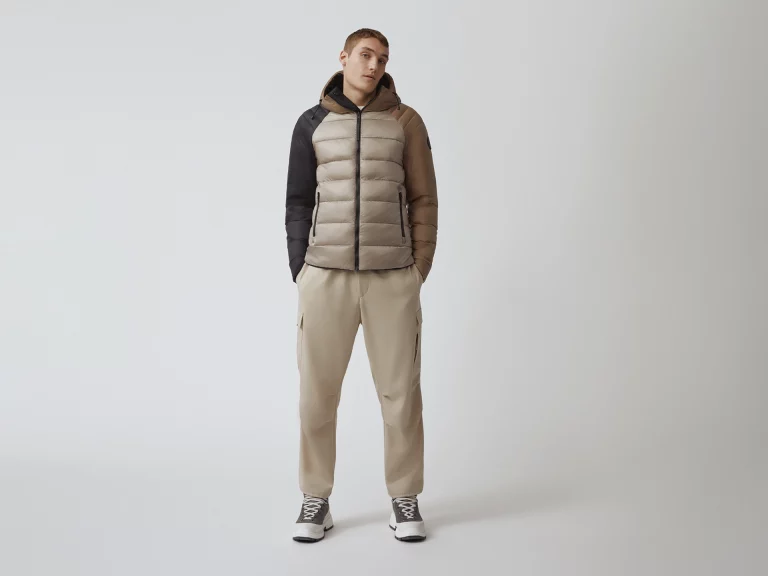 If a single word were required to describe this jacket, "versatile" would be the most logical choice, and it would be justified. For starters, this Canada Goose down jacket is reversible, meaning that fashion-conscious wearers have access to two looks for the price of one. But, considering the price tag on this jacket, that's a good deal.
Furthermore, it is made from the brand's very own recycled Feather-Light Ripstop fabric. The jacket is designed to be high-hip length. It comes with an adjustable two-way hood to protect both looks from weather elements.
There are also hidden elastic cuff bindings to help with the fit. On the outside, the package is rounded out by a water-repellant finish.
Chilliwack Canada Goose Bomber Jacket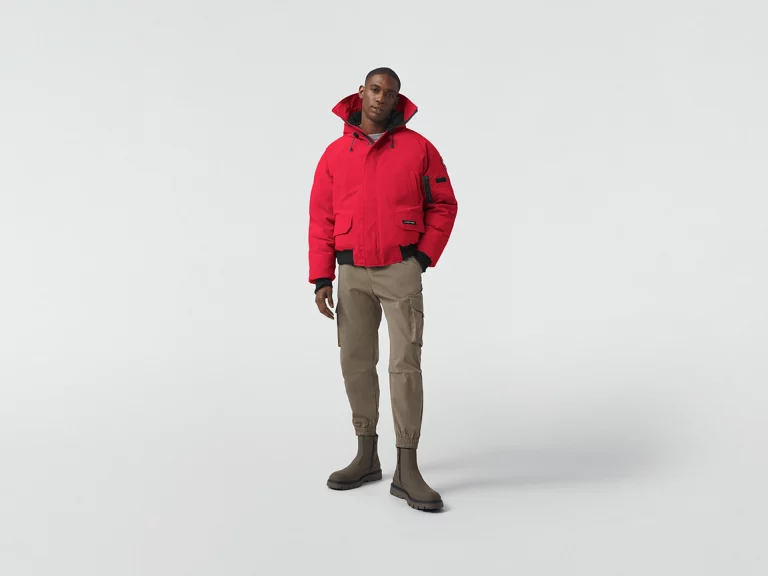 The design of this parka pays homage to the needs of post-war Bush Pilots that worked on Arctic runways. Their time might have passed, but their style legacy is living on with this Canada Goose Bomber Jacket. The jacket is durable, allows for mobility, and comes with accessories that help extend the coverage of the hood.
In terms of design, the jacket contains bands at the waist and cuffs to enhance its fit/comfort. In addition, there are reinforced elbows and removable fur ruffs as well.
It should be noted that color changes are expected over time as the textile of the parka contains cotton. Such changes should help give a rugged look that's more in line with the jacket's inspiration.
Canada Goose Jacket Women's Review
There is no shortage of initiative from Canada Goose. This extends to the diversity of their collections. Rather than having a single, one-for-all collection, the company offers collections for men, women, and kids.
Within the female collection are a multitude of styles and color choices. This Canada Goose Jacket women's review sorts through the mass and brings you information on some of the relevant options.
Huli Canada Goose Bomber Jacket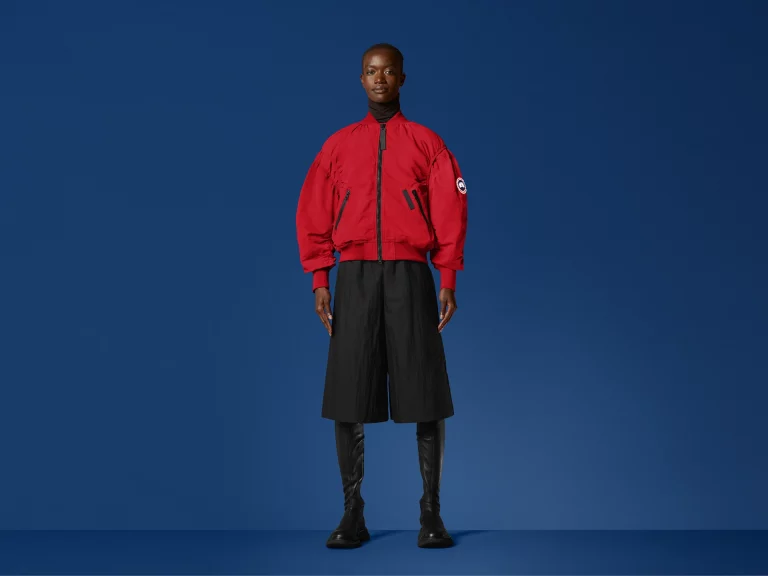 In an "Angel Chen meets Canada Goose special," this Canada Goose Bomber jacket was born. Unlike the male Canada Goose Bomber Jacket above, this one has significantly more puffed-out voluminous sleeves and embroidery on the lower back. In addition, there's no hood with the basic design of this jacket.
What it loses in the functionality of a hood, it makes up for with more style points. The jacket has two slanted outer pockets with zipper closures, a mesh liner to add comfort, and cuffs to help lock in even more warmth.
Ellison Canada Goose Down Jacket
This is a stylish, fitted down-filled jacket for women. There is an interior zipper-enabled pocket for the storage of personal belongings that could also be used to pack the jacket when it's not in use.
In addition, this Canada Goose Down Jacket is fitted with an adjustable hood and a storm flap beneath its zipper. Both add an extra layer of protection from harsh elements.
In line with the style requirements of the brand, there are two external, zipper-enclosed pockets. This mid-thigh length jacket is then completed by water and wind-resistant finishing on the outside.
Canada Goose Freestyle Vest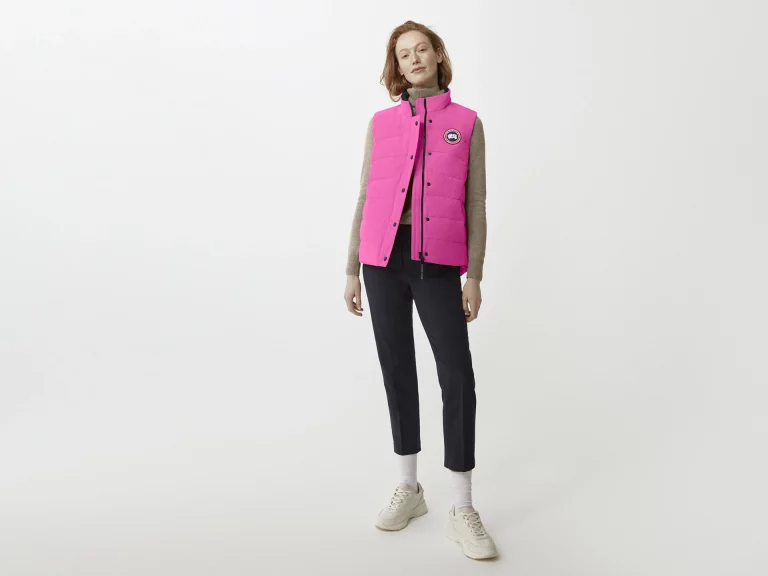 The company describes the Canada Goose Freestyle vest as a "transitional weather favorite," and it's easy to see why. In the right size, the fit is snug, and there's a suede chin guard for more comfort. The jacket is hip length, with two exterior pockets and an interior one.
Canada Goose Reviews from Customers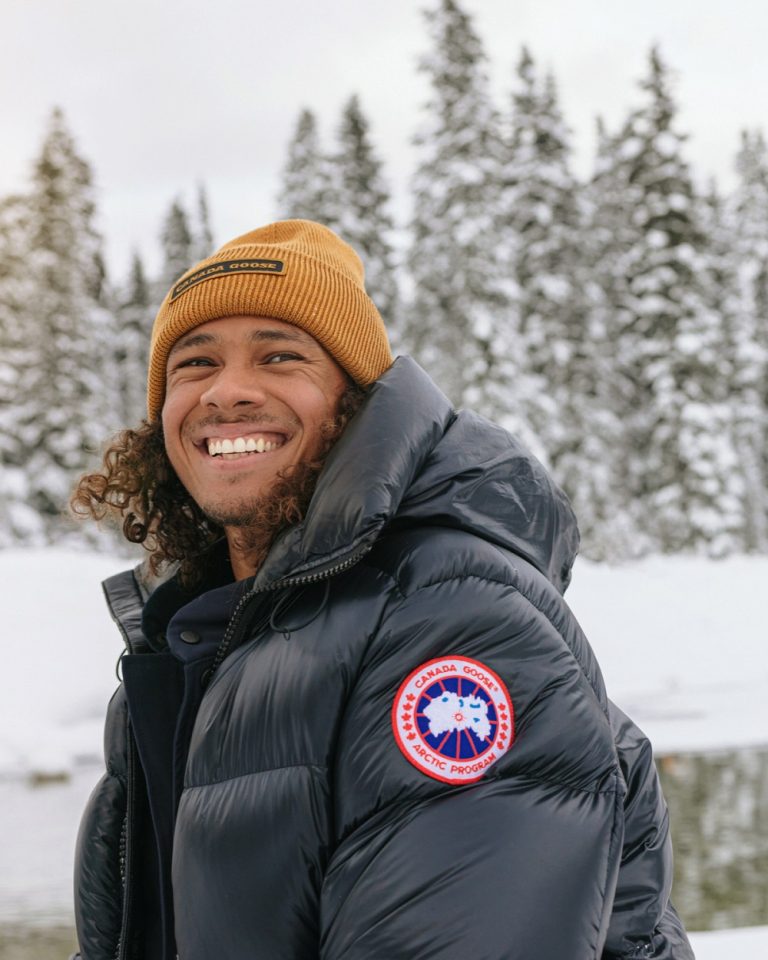 Customer reviews are a critical part of online purchases nowadays. This is so because they allow potential buyers to assess the quality of a product from the eyes of current/previous owners. As a result of this importance, we have to include such reviews as part of our coverage of Canada Goose products.
The online reviews of Canada goose jackets were largely positive, but a few customers had issues. For instance, the Ellison Canada Goose Down jacket was widely praised for its quality, fit, and lightweight warmth. However, a few customers were disappointed with one notable owner unappreciative of its seeming flatness.
Disappointed customers are a norm; there have to be a few of them. What we found impressive was that there were few negative reviews on the whole. A critical opinion of the Chilliwack bomber jacket, for instance, pointed out that it was too big.
Its size led to an uneven distribution of down filling, which led to the arms being left without protection. This seems to be a valid complaint, but comments under the review backed the quality of the jacket and brand regardless.
Sign Up for Canada Goose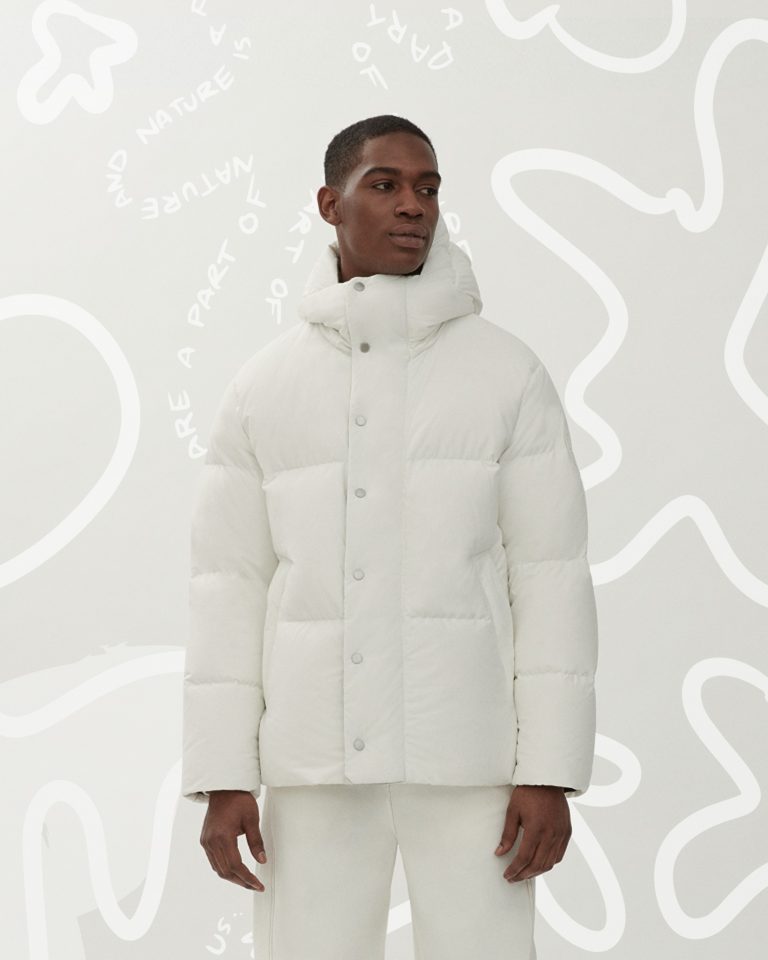 It's quite straightforward to sign up for Canada Goose. You could create an account by supplying your name, email, password and country. The alternative is to sign up for the "basecamp experience".
The difference between both is not very clear, but it does seem that the latter is more exclusive. The only extra piece of information required is gender, but the basecamp experience comes with the following benefits:
Where to Buy Canada Goose Jackets
There's no single answer to this, which is expected of a global brand. Rather, the company website contains a list of all the available retail outlets worldwide.
There is also a map for potential customers to select their region to access the nearest retailers. According to the website, all of these retailers are applying necessary precautions to ensure customer safety in the wake of Covid-19.
The retailers referred to above are the Canada Goose-approved retailers. Other than those, there are other unapproved retailers. It should be noted that purchases made from such retailers are done at the customers' risk.
Canada Goose Shipping and Return Policy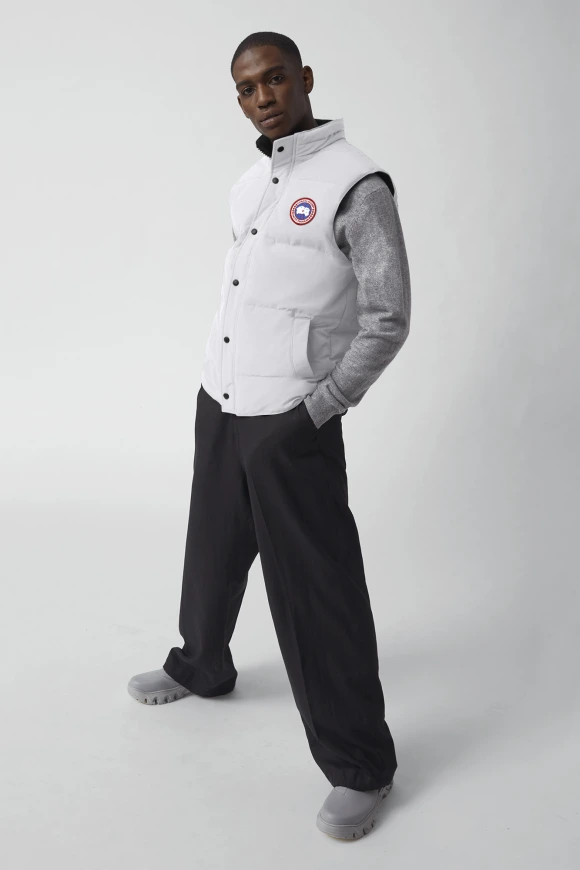 There are three options for buyers to choose from regarding shipping policies. Firstly, there is standard shipping, with delivery occurring between 4 – 6 days after an order. Others are express shipping and Next day shipping.
Express shipping means that delivery would be fast-tracked to 2 – 3 business days after an order is made. Next-day shipping (as the name implies) would mean delivery on the business day after the order is made.
Obviously, express and next-day shipping come with extra fees. The website also emphasizes the following:
Deliveries to rural addresses may experience delays
A signature is required as proof of collection upon delivery
The delivery timeline begins one business day after a purchase has been made
Orders are processed from Monday to Friday every week except during holidays.
If a customer is dissatisfied, the company also has a return policy. According to the policy, returns must be made within 30 days of the purchase. A return could be made either by mail or to a Canada Goose store within the country where the initial purchase was made
Complimentary return labels are made available provided the article in question is still unworn, unwashed, and has its tags intact.
However, there are two caveats to such a return. The first is that no collaboration piece (other than those with Angel Chen) can be returned. The other is that shipping fees on the original purchase would not be refunded.
Canada Goose Promotions and Discounts
There was no indication that Canada Goose is currently offering any promo or discount sales on the company website. However, a survey of online retailers showed a healthy number of discounted sales, coupon promos, etc.
Canada Goose Review: Editor's Verdict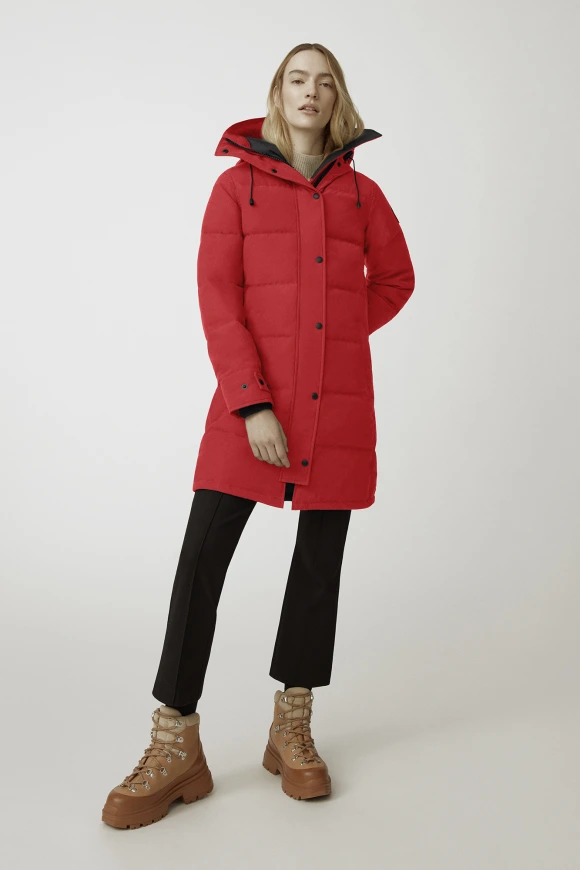 Canada Goose is a luxury brand that has merged style with its functionality. That is why it is still a popular option for all classes of people in cold-weather conditions despite its expensiveness. Everyone in such conditions would do well to purchase one of their jackets. That said, our verdict takes into consideration the following parameters:
Cost: 4.0
Quality: 4.8
Design: 4.9
Performance: 4.8
Durability: 4.9
Other customer reviews: 4.7
Overall Rating: 4.7/5.0
Still on the hunt for quality clothing brands? Have a read at our reviews of Boys Lie Clothing, Berry Look,and Amour Vert.
Canada Goose FAQ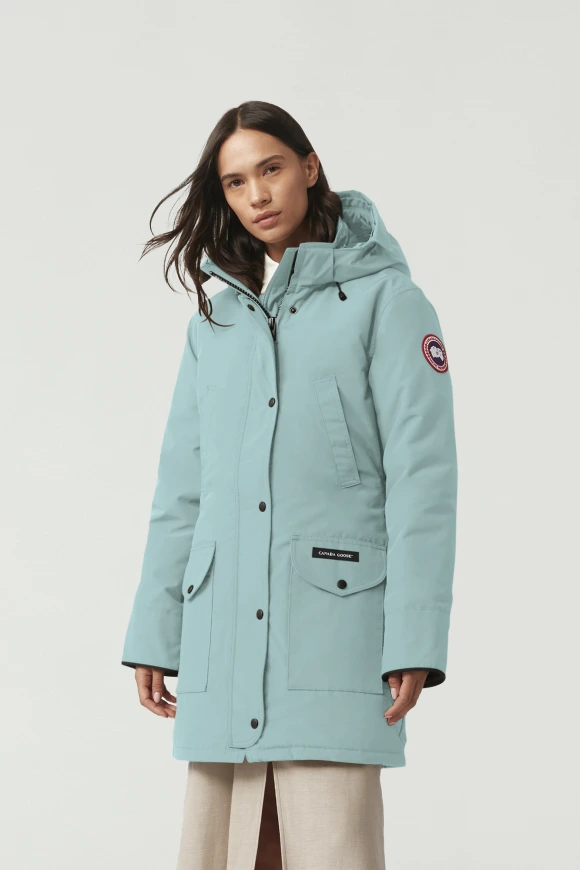 Are Canada Goose Jackets temperature rated?
Yes. Canada Goose has a temperature Experience Index (TEI) to help buyers select the right product for their weather conditions.
How do Canada Goose Parkas fit?
Canada Goose fits as perfectly as possible, provided the right silhouette is selected. Available silhouettes are:
Slim Fit
Regular Fit
Relaxed Fit
Fusion Fit
What is Canada Goose's warranty policy?
Canada Goose products purchased from an approved retailer come with a warranty policy. This excludes knitwear, accessories, and collaborations (unless otherwise stated). This policy is for the wearable lifetime of the product by its original owner.
The warranty is applicable if the product sustains damage due to defective materials or workmanship during manufacturing. In such a case, the company is obligated to repair it for free, replace it or replace it with a product of equal value and style.
On the other hand, damage due to negligence, wear and tear or accidents are not covered by the warranty policy. For such damages, the company may choose to repair the product for a charge (if they so wish).
As part of Canada Goose Health & Safety Practices, warranty claims would not be serviced or completed if the article in question isn't freshly cleaned. If the article isn't clean, the company can cover take care of that for a fee.
How do I clean my Canada Goose Garments?
Naturally, the right move is to follow the direction on the garment's label if you are to be cleaning it yourself. This would help avoid issues. For example, machine-washing a Canada Goose Parka voids its warranty. In such a case, you'd be better served taking it to a dry cleaner instead.
Alternatively, you can spot-wash small stains using mild detergents. The opposite is mostly the case for lightweight Canada Goose down jackets or shells. They can be machine-washed using cold water and mild, bleach-free detergents. However, they must not be dry cleaned or tumble dried.
How are Canada Goose products field tested?
Canada Goose products are field-tested by individuals working and living in the environments they are intended for.