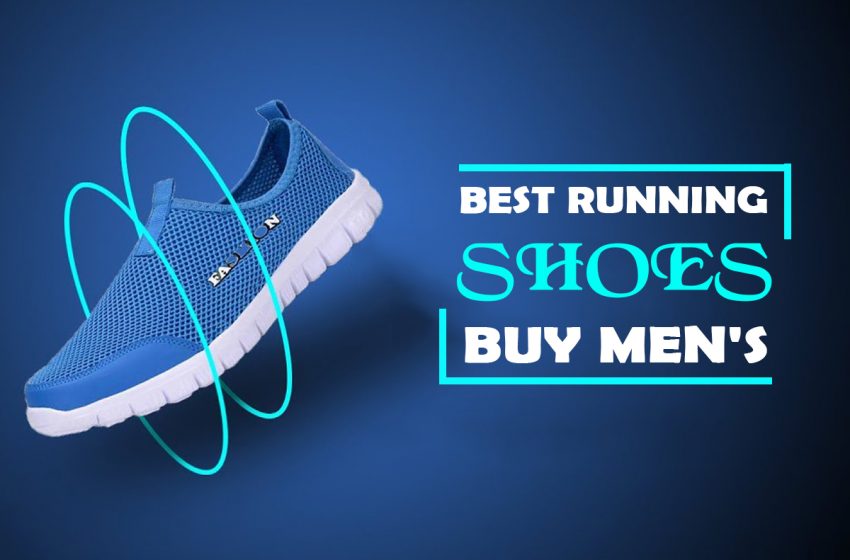 About Vionic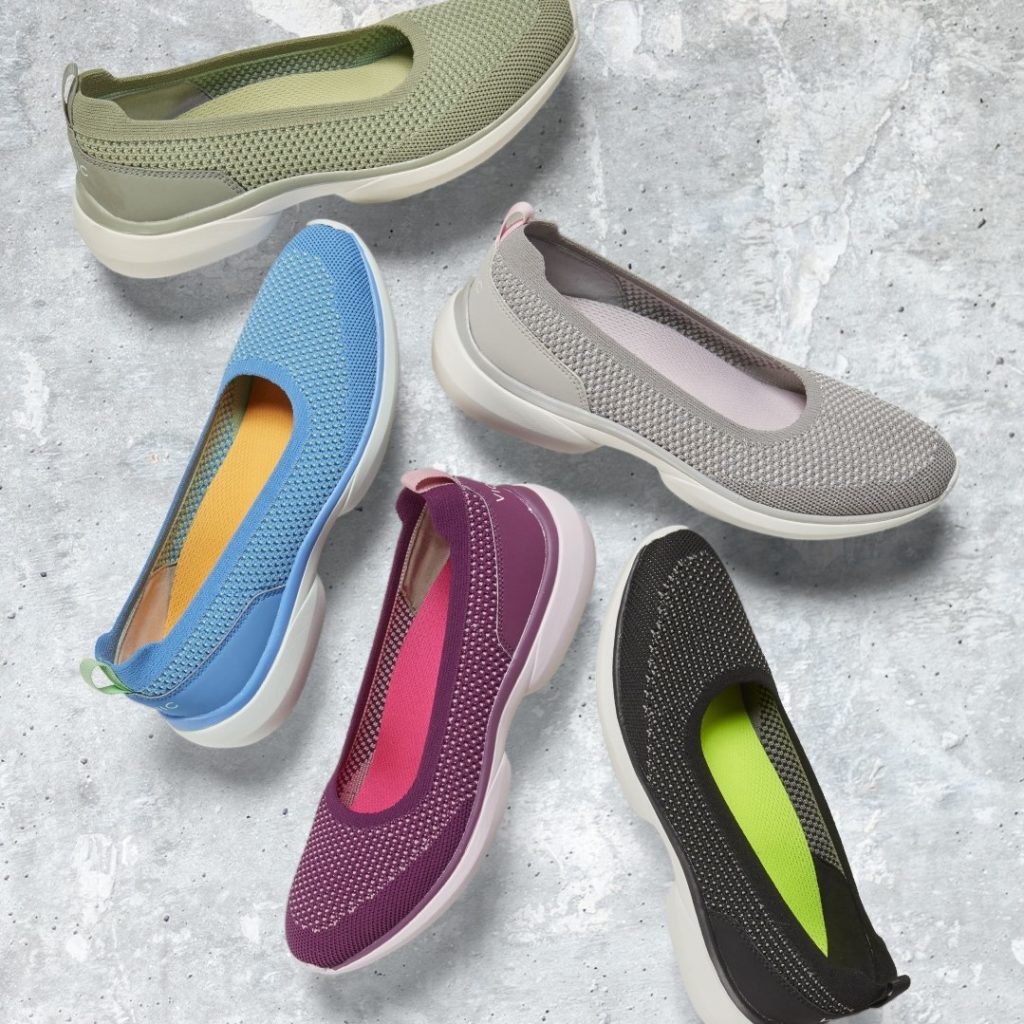 Feet, we're sure you'll agree, are important methods of transportation, which is why it's important to show them love and care. Vionic Shoes produces stylish-driven, supportive footwear for men and women that deliver the brand's signature Three-Zone Comfort for all-day wear..
Our Vionic Shoes review found spotlights on the brand in several notable media outlets, such as Today, Men's Health, Oprah Daily, Footwear Plus, Refinery29, Prevention, InStyle, People, Marie Claire, The Zoe Report, Reader's Digest, and many more. Vionic has an impressive 77.5K followers on Instagram, and nearly 200K on Facebook.
Chronic orthopedic ailments can make one desperate for relief, but you shouldn't settle for a halfway solution. This Vionic Shoes review will give you the rundown on the brand, its best-selling products, customer reviews, promotions and discounts, and more to help you decide if this footwear is your best bet for calming down your barkin' dogs.
Overview of Vionic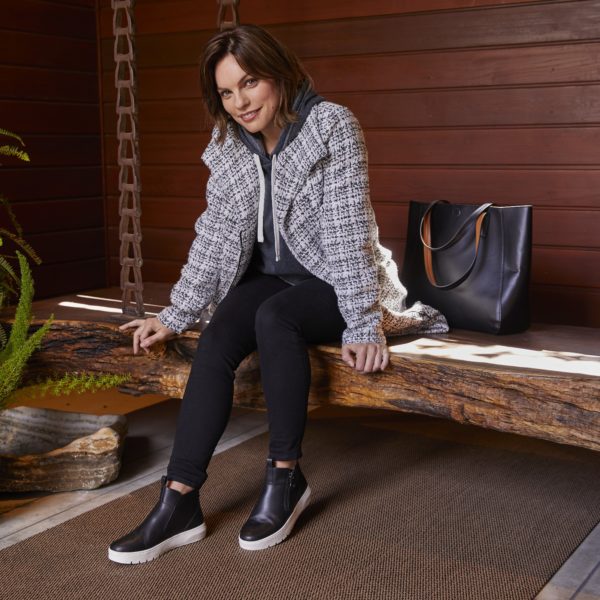 Vionic was founded in 1979 by Phillip Vasyli, a veteran Australian podiatrist who desired to create a low-cost method of relieving pain for the many people who suffer from common orthotic ailments. His invention of heat-moldable insoles was the inspiration for the brand's product line, which balances Three-Zone Comfort stability, cushioning and "ultimate arch support," with style.
Originally named Orthaheel, after the in-shoe support technology devised by Vasyli (now known as Vio-Motion™ technology), the company relocated to the US from Australia in 2008. Six years later, seeking a fresher and more futuristic-sounding moniker, it rebranded as Vionic—offering seasonal footwear collections of all-occasion modern classics and fresh trends that have the supportive technology built in..
The signature contoured design of Vionic shoes and sandals provides maximum support for the heel, arch, and ball of the foot, distributing weight evenly and offering relief for a range of common orthopedic conditions, such as plantar fasciitis. The brand maintains a scientific advisory board of podiatric specialists, sports medicine experts, and more to guide its ongoing research and development.
In 2018 the brand was acquired by the footwear conglomerate Caleres Inc., with the standing Vionic executive team staying on board. Vionic continues to operate out of its headquarters in San Rafael, California, while its products are manufactured in China.
That's the big picture—now, it's time to get down to details. But before we step further into our Vionic Shoes review, let's take a look at some of the brand's most notable highlights.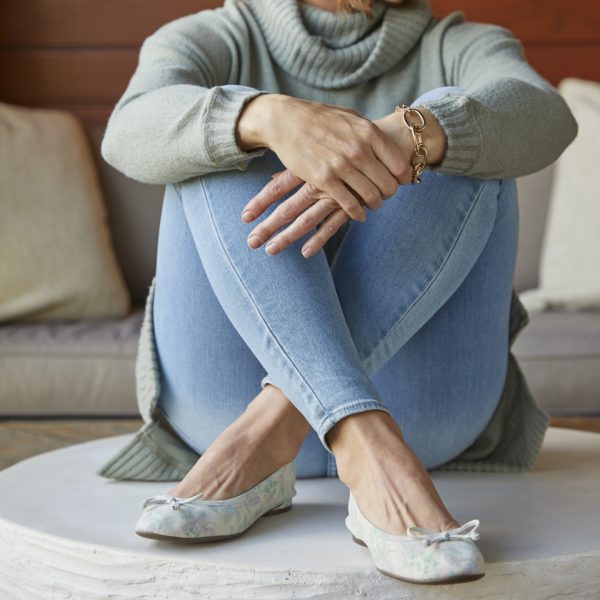 Highlights
Wide range of Vionic shoes for women and men
Shoes and sandals are scientifically designed to provide orthopedic comfort, support, and pain relief
Rewards program lets you put points toward future purchases
Installment payment option available via Zip (formerly known as Quadpay)
Free returns within 30 days of purchase
30-day wear test
When it comes to footwear, there's no sense sacrificing comfort for style—or vice versa. Vionic sneakers, sandals, and even slippers are not only attractively designed, but also biomechanically engineered (based on the scientific study of human movement) to keep your feet feeling fabulous. Below, our Vionic Shoes review spotlights some of the brand's best-selling items from all these categories, and more.
Vionic Sandals Review
We don't want to admit that summer is coming to an end, so let's keep the spirit alive by checking out some stylish and comfortable Vionic sandals. Our Vionic Shoes review has pulled out some of the top-selling examples from the brand's catalogue for your delectation.
Vionic Tide II Toe Post Sandal Review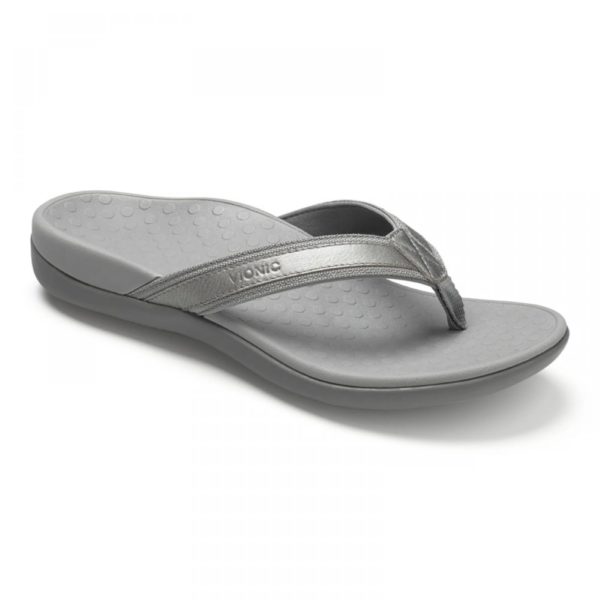 Who would have thought that sandals so stylish could also steel you against heel pain? The Tide II Post Sandal sports a contoured "wave" design that rises gently in the middle to support your arches and provides a firmly cushioned base for your heel that can relieve the symptoms of plantar fasciitis.
These best-selling Vionic flip flops come in your choice of six colors, ranging from deep black to gleaming white. Get them for $75.
Vionic Bella II Toe Post Sandal Review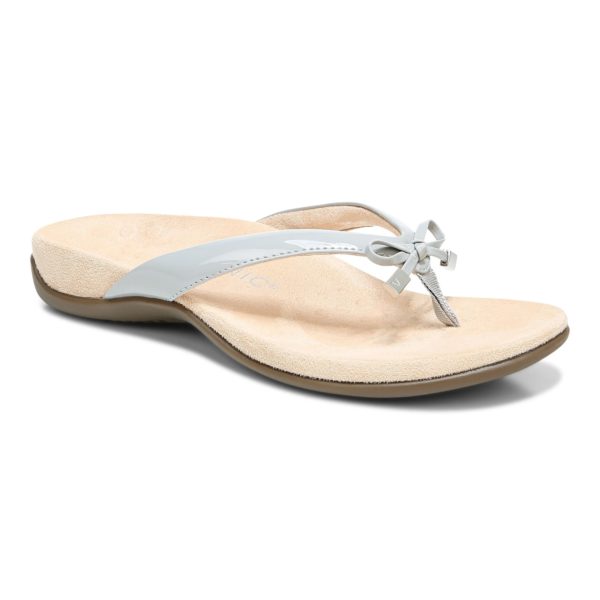 Unisex be damned: the ultra-sweet Bella II Toe Post Sandal gives maximum girly-girl vibes with its cute bow detail on the toe post. But don't let the frippery fool you—this sandal still has all the high-tech support you expect from Vionic, including shock absorption, heel stability, and always dependable traction on the sole.
You have your choice of 10 attractive colors, as well as a range of sizes for all three width categories (medium, wide, and narrow). The Bella II Toe Post Sandal retails for $80.
Vionic Slippers Review
Even if you're just padding around your home (as opposed to navigating the concrete jungle), why not get the maximum amount of foot support and comfort you can? Check out some of the best Vionic slippers for women below.
Vionic Relax Slippers Review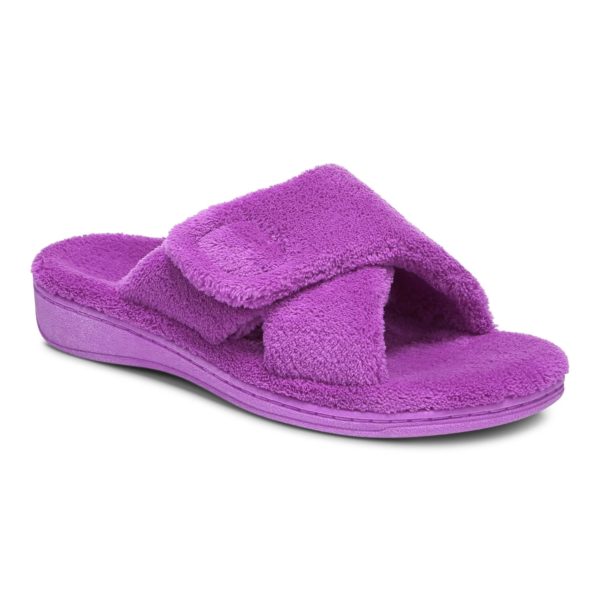 Give your tired feet a warm hug with the Vionic Relax Slippers. These Oprah-approved dog-warmers are not only adorably fluffy, but also have the same signature supportive foot-tech as the Vionic walking shoes, sandals, and other outdoor footwear.
The Relax Slippers are easily adjustable, and they're specially treated to fight off odor, which is a real salvation for those poor souls who suffer from the dreaded Sweaty Foot Syndrome. They're available in 11 colors, ranging from monochromes to cute tiger-stripe or leopard-spot designs. You can get these sweet Vionic slippers for a sweet $70.
Vionic Gemma Mule Slippers Review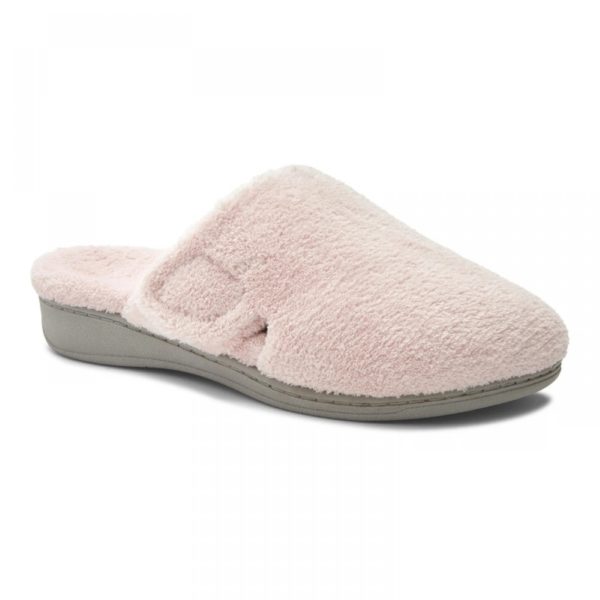 Advanced orthopedic support never looked (or felt) so luxe. Beneath that warm, fluffy footbed, the Gemma Mule Slippers conceal a biomechanically engineered arch-support system that not only gives you maximum comfort, but also works to improve your weight distribution when you walk, preventing excessive strain on one side or the other.
That's reason enough to pick up a pair, and we haven't even got to the six nifty color schemes yet. Available in women's sizes 5-12, these fuzzy wonders are $70.
Vionic Sneakers Review
Whether you're taking a leisurely stroll or heading out for your daily jog, Vionic has you covered with these ultra-comfy and super-supportive shoes. Ready, set, go!
Vionic Men's Classic Walker Review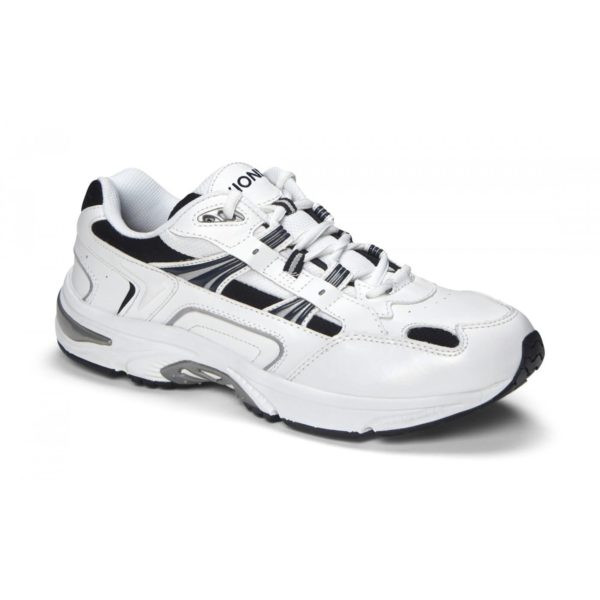 Lace up for a pain-free walk with the Men's Classic Walker. The sleek leather exterior conceals a reinforced heel for added stability, the signature, built-in Vionic orthotic, and a contoured design that reduces shock and makes for a seamless weight transition along your foot with every step.
These shoes come in sizes 7-13, with width options of medium and wide. Get them in either white/navy, grey, or black for $110.
Vionic Pismo Casual Sneaker Review
What's better than a cute pair of sneakers? A cute and sustainable pair of sneakers, natch. The bright and cheery Pismo Casual Sneaker is part of the brand's recently introduced "Vionic Beach" line of eco-conscious footwear. The cotton upper is made with canvas from natural materials, the outsole consists of a rubber-and-soybean-based compound, and all other materials are certified vegan and cruelty-free.
These funky Vionic women's shoes come in over a dozen fun and colorful designs—we're particularly partial to the pale-blue "Aquifer" and intricate "Navy." The Pismo Casual Sneaker comes in sizes 5-11 and will run you $65.
Vionic Tokyo Sneaker Review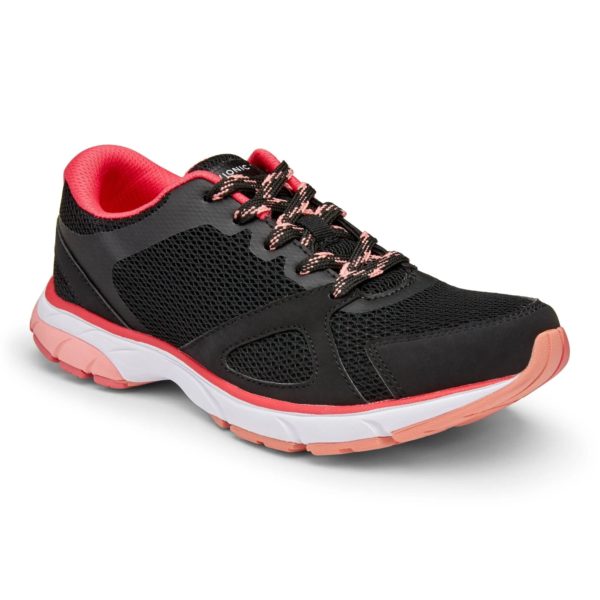 If you're in the market for Vionic tennis shoes, the Tokyo Sneaker will do in a pinch. This super-comfy sneaker is designed for both optimal support and maximum mobility, giving you greater reaction time and range of motion on the ball of your foot (the better to chase after those smashes to the opposite side of the court).
The Tokyo Sneaker comes in women's sizes 5-12 with five color options: white, grey, navy, black, and black/pink. You can get them for $130.
Vionic Inserts Review
Unsupportive shoes can wreak havoc on more than just your feet: your entire lower body can end up feeling the effects. Vionic insoles are designed to give you the podiatric comfort you need for wherever your feet end up taking you.
Vionic Relief Full Orthotic Review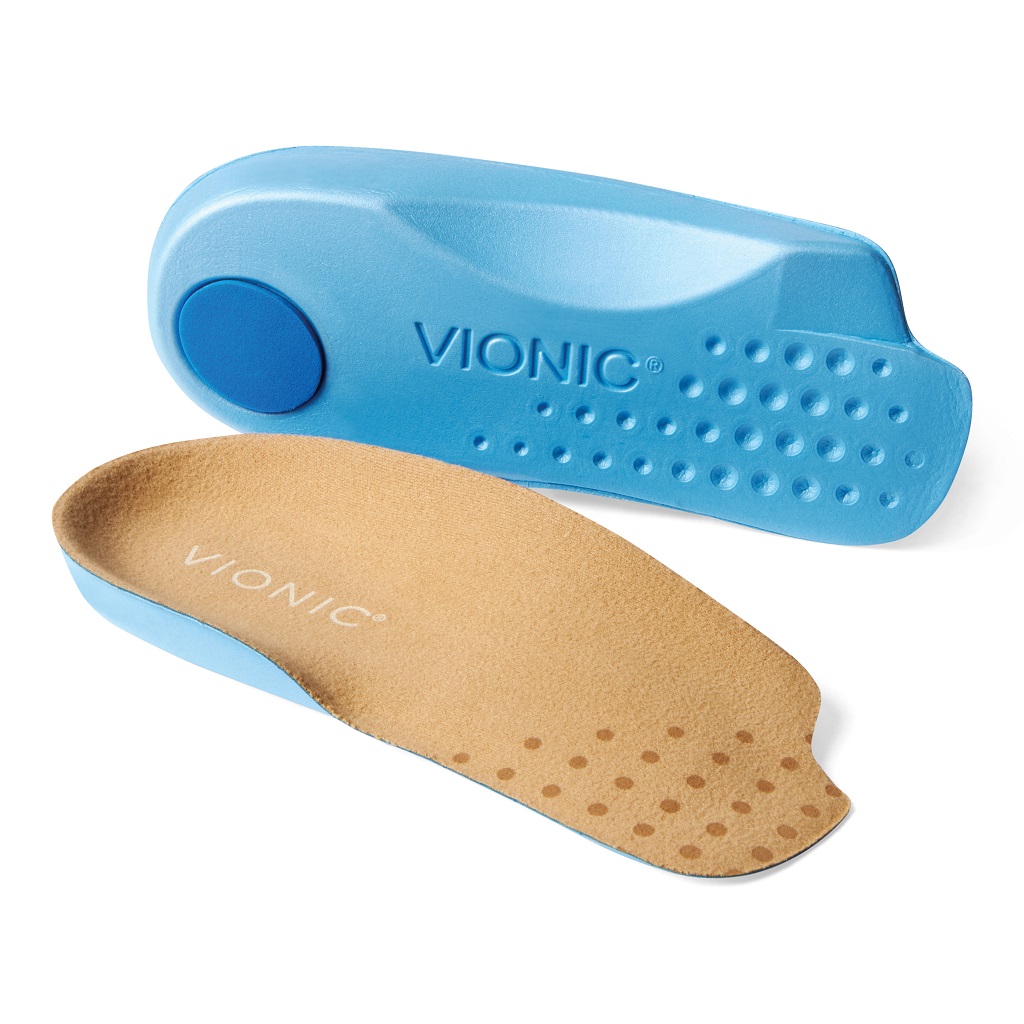 The patented Vio-Motion™ footbed technology (formerly known as Orthaheel) is the foundation of Vionic, and the Relief Full Orthotic gives you that podiatric breakthrough in its purest form. This non-prescription orthotic is scientifically designed to both relieve lower-body pain and also work to correct the gait and alignment imperfections that contribute to those aches and strains.
These are designed for everyday use, so you can slip them into your work shoes, hiking boots, gym sneakers, or whatever to give you greatly increased support and stability. This unisex insole comes in sizes XS-L, and it can also be trimmed for further customization. You can get it for $40.
Vionic Active Full-Length Orthotic Review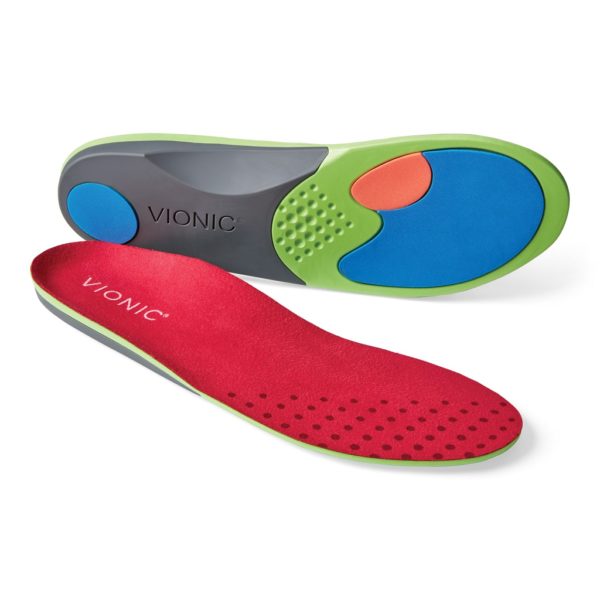 Do you feel the need… for speed? The Active Full-Length Orthotic is the perfect podiatric support for the seriously athletically inclined. Whether you're training for a marathon, perfecting your tennis game, or doing those awful, awful wind sprints at the gym, these insoles will give you increased support and even weight distribution without hampering your mobility.
The Active Full-Length Orthotic is available in sizes XS-XXL, and will run you $45.
Are Vionic Shoes Good For Your Feet?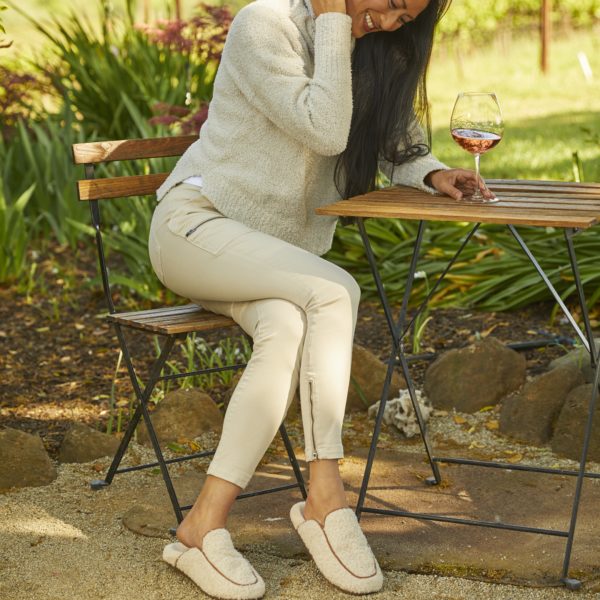 Vionic boots, shoes, sandals, sneakers, and all other products are designed to remedy foot-related ailments and improve lower-limb alignment and health. Many items carry the Seal of Acceptance from the American Podiatric Medical Association (APMA), after having been extensively reviewed by certified podiatrists to ensure their safety, quality, and effectiveness.
The Vionic website devotes substantial space to the science behind these products, as well as to the brand's affiliations with world-renowned podiatrists, sports medicine specialists, trainers, and other experts. Given all this heavy-duty cred, this Vionic Shoes review has no reservations in saying that, yup, these products are indeed good for your feet.
Are Vionic Shoes Good For Your Back?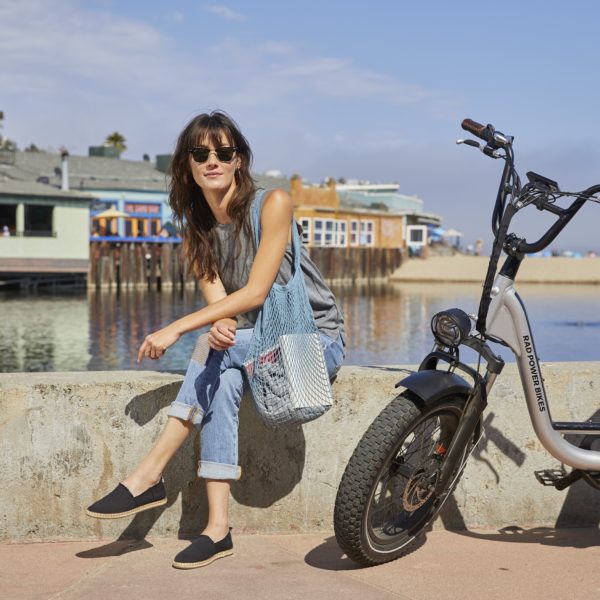 Excess weight from obesity or pregnancy, weak joints, or prolonged periods spent on the feet can all put a lot of pressure on the spine, which can then lead to back pain. Orthotics or orthotic-inclusive shoes can ease that burden by giving you better weight distribution, as well as increased stability and balance.
Even though they are non-prescription, Vionic shoes provide clinically proven lower-body support and pain relief. By keeping your feet and legs in better shape, they also give more support to your spine.
Who Is Vionic For?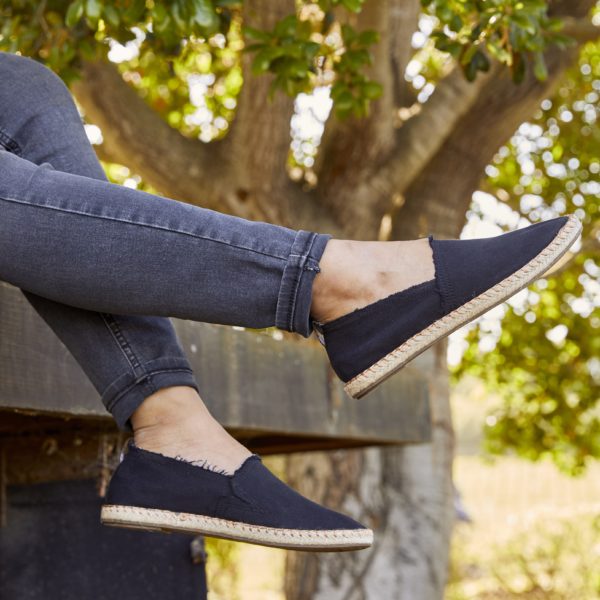 Vionic states that over 70% of the global population experience lower-body ailments stemming from uneven weight distribution on the foot and improper alignment. The brand's orthotic-inclusive shoes can benefit anyone and everyone, from those who regularly experience foot and lower-body pain to those who are looking to stave off those issues.
By incorporating its patented orthotic technology into a wide array of footwear—from Vionic flats, heels, and wedges to sneakers, sandals, slippers, and more—the brand provides all-day, any-situation support. Whether you're an athlete, a high-heel enthusiast, or a person dealing with excess weight due to pregnancy or obesity, this footwear will help take the load off you.
Vionic Reviews: What Do Customers Think?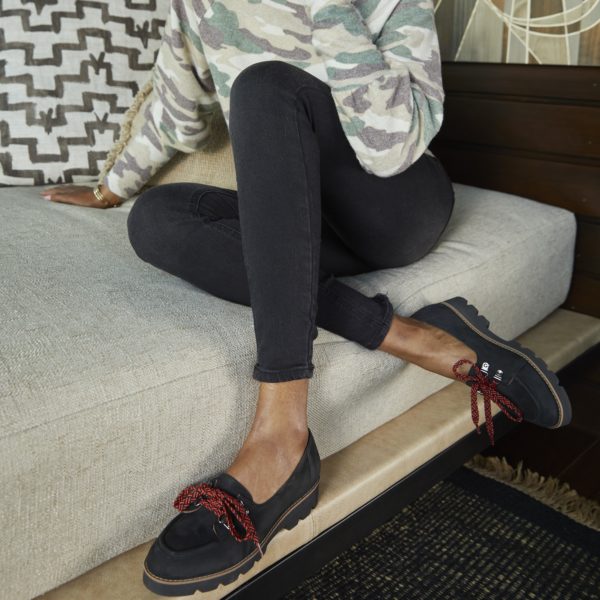 So this brand talks the podiatric-health talk, but can it walk the walk? Our Vionic Shoes review took it to the streets (or at least the internet) to see what buyers really had to say about this footwear and its fabled Orthaheel (now Vio-Motion™) technology.
Let's start things off at vionicshoes.com, where the bestselling Tide II Toe Post Sandal pulls in an impressive 4.5/5 stars from 1,744 customer reviews. Buyers were over the moon about these sandals' arch support, and how they made it easier to live the real summer lifestyle.
"I bought these last summer, and they still look and wear like new! The arch support allows me to FINALLY be able to wear flip flops year-round, like everyone else in California. They are my go to when running out to get something in a hurry. LOVE, LOVE, LOVE!" raved one Golden State customer.
At Amazon, the Joy Serena Ankle Boot scores 4.4/5 stars from 1,041 global ratings. The vast majority of buyers loved how these Vionic booties gave them the support they needed while still looking super-stylish. One customer wrote a terse but still praise-filled review of this product:
"My right arch [has] completely collapsed and I wear sneakers with specially made orthotics most of the time. However, when I need to go out, I feel pretty silly wearing sneakers.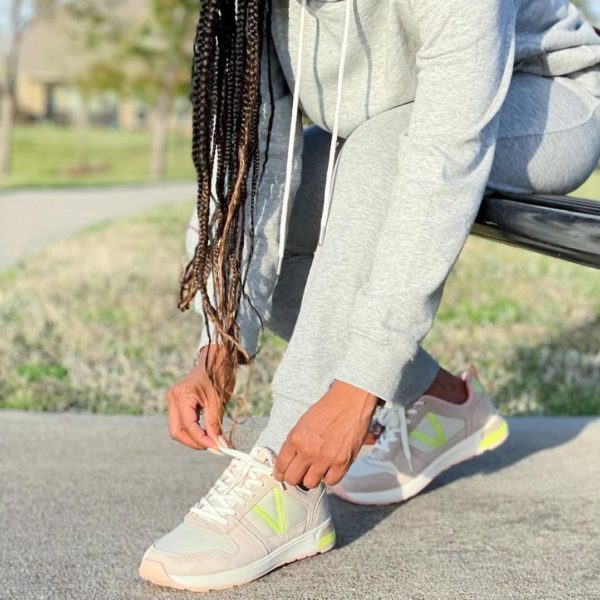 These [boots] are great. They are very comfortable. My feet do not hurt a bit and I can walk for a really long time with them on. Also they are very stylish. I can wear them with slacks or with a dress."
Turning to another Vionic retail partner, Nordstrom has the Robyn Flat rated an average of 4.5/5 stars based on 37 reviews. Buyers loved both the comfort and the style of these Vionic flats, with one saying, "I usually can't wear flats because they hurt my arch. Not the case with these. I have them in yellow and pewter and wear them with everything!"
It is also important to know that the brand does note on every product page that it can take your feet a while to adjust to orthotic-support footwear, so it recommends breaking in your shoes gently.
Is Vionic Worth It?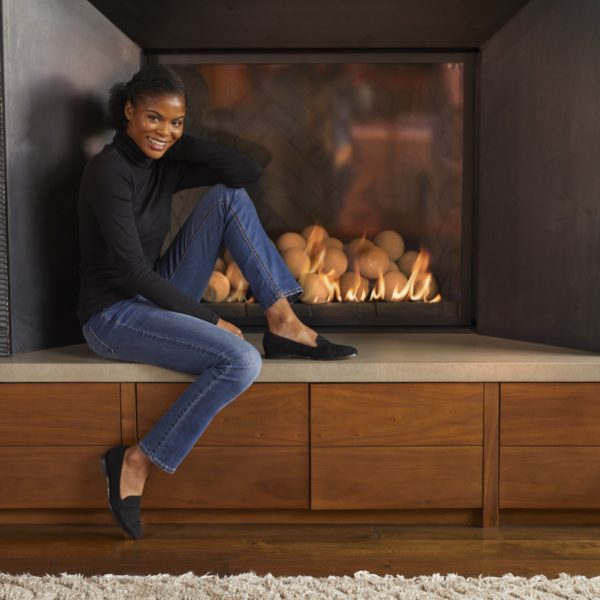 This Vionic Shoes review believes that a good, supportive pair of shoes is one of the most important accessories you can own. With its science-backed orthotic technology and certifications from reputable medical bodies, it's clear that Vionic delivers on its promise to provide shoes, sandals, and more that can help alleviate foot-related ailments.
All of which is to say: yes, this Vionic Shoes review definitely thinks the brand is worth it.
Vionic Promotions & Discounts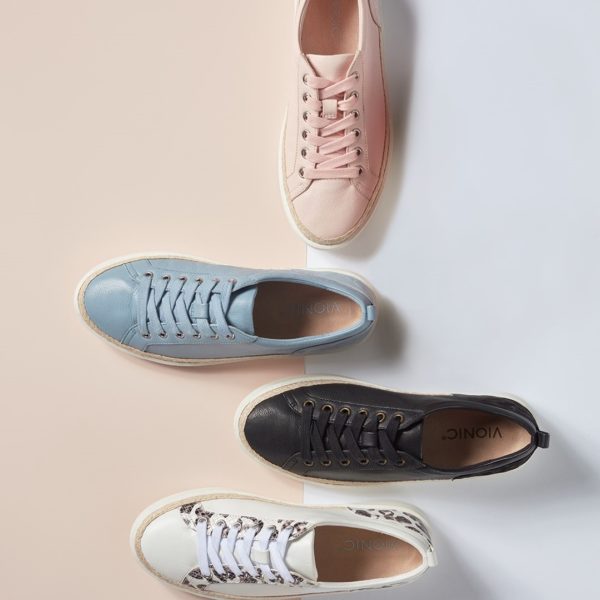 At the time of writing this Vionic Shoes review, there is a 40% off Labor Day sale going on—but you probably won't be able to take advantage of that by the time you read this article, so scratch that one.
What you can do, though, is sign up for the brand's rewards program, which allows you to earn points that you can redeem for discounts on future purchases. There are a number of ways you can earn points, as per below:
Where To Buy Vionic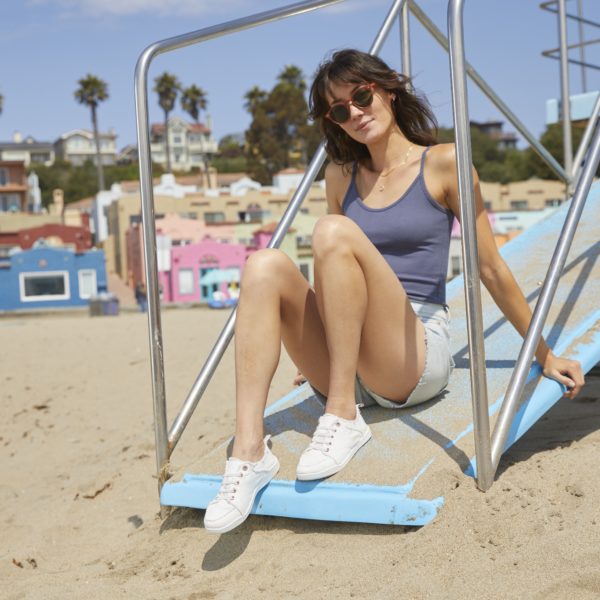 If you live in the US, you can buy Vionic products directly from vionicshoes.com. For those that live in Canada, visit vionicshoes.ca.
International as well as North American customers can purchase these items through other major retailers, including Amazon, Nordstrom, SoftMoc, Tootsies, Quarks, The Shopping Channel, and more.
FAQ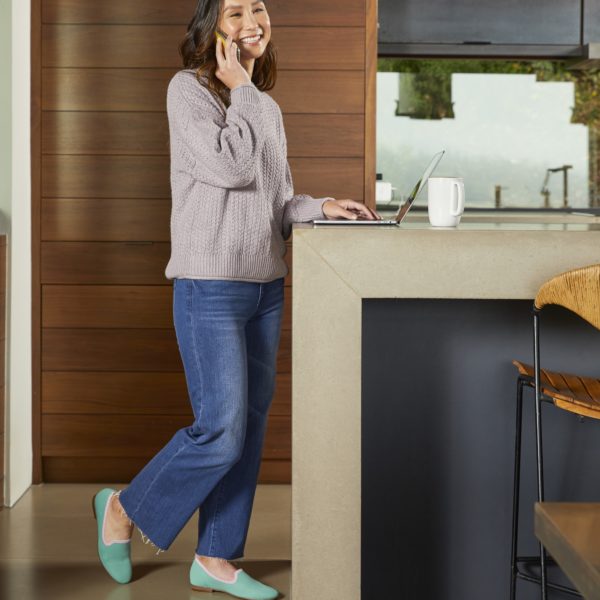 Where is Vionic made?
Vionic shoes are manufactured in the company's facility in China. The brand claims that it maintains a regular presence there in order to ensure that workers are treated fairly and that working conditions are safe.
Do Vionic shoes help fallen arches?
Fallen arches, otherwise known as "flat feet," can cause many common ailments, including chronic foot pain, leg fatigue, and more. Vionic Vio-Motion™ technology can help alleviate these symptoms by providing much-needed arch support.
Do Vionic shoes fit true to size?
The brand states that it works hard to make sure that its sizes remain consistent across its collections. Most of its styles thus fit true to size, apart from the sandals, which are only available in whole sizes. If you wear a half-size, Vionic recommends that you size down when buying these products.
What is Vionic's Shipping Policy?
Vionic ships to the US and Canada, through different national sites. Taxes, duties, and customs are automatically added to orders during the checkout process.
What is Vionic's Return Policy?
Vionic offers free returns within 30 days of purchase to both US and Canadian customers. In order to initiate a return, follow the directions below: