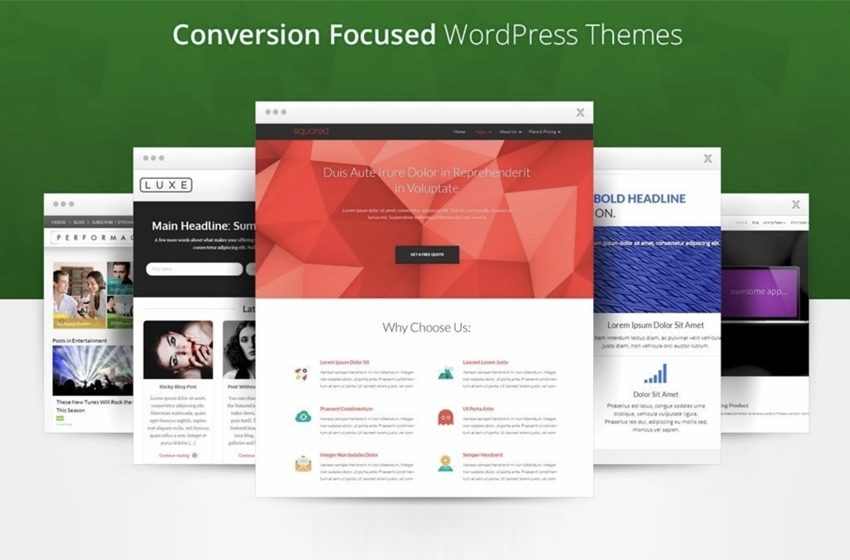 If you ask me about my Thrive themes review and why I changed from Genesis, first I should ask how much you love my new site design? For those who are already using Thrive Themes, I am sure that you are a huge fan because of the advanced features and how easy it is to use.
The fact is that I am not a programmer, but in just a few hours after a few glasses of wine late on the weekend was a changeover to the new theme without any coding skills. I understand that WordPress may not be the easiest thing to learn, but their content builder and plugins worked so well it was really easy to change. You can easily control all the additional style layouts, performance features, moderate comments, blog controls, or decide which related posts show up where.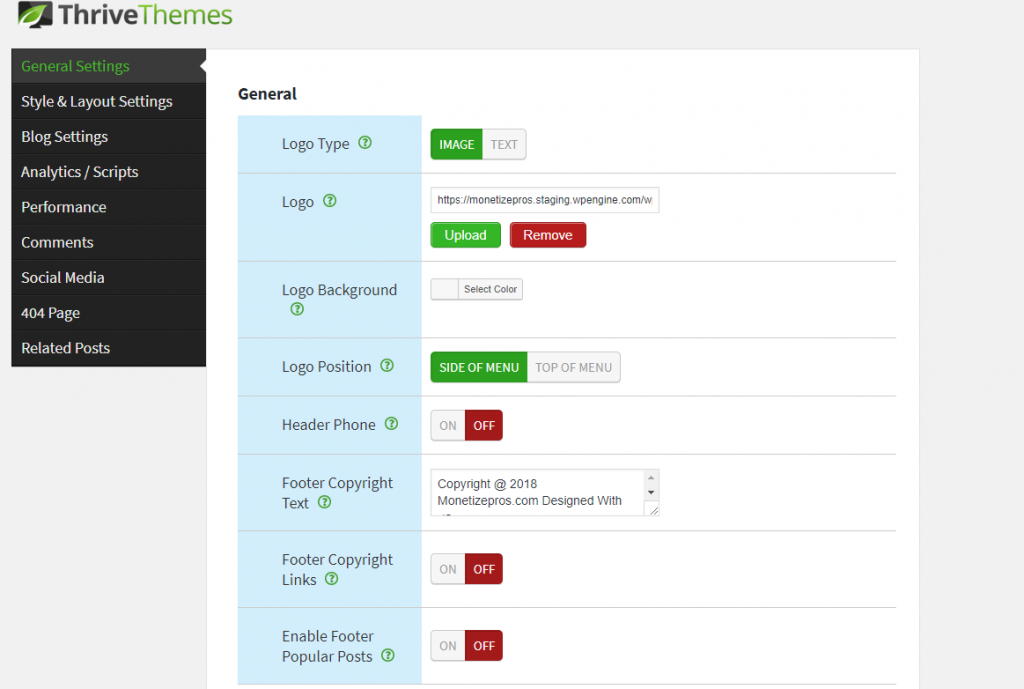 However, there are a few cons to go with the many pros and wanted to give you the list of my Thrive Themes Review. It is meant for bloggers who are looking to be able to make the changes themselves while focusing on conversions. Divi is the only theme that I found comparable, and with this cost more as the plugins like Thrives Lead Box was not included.
Thrive Themes Review​​​​
There are multiple aspects of Thrive Themes that you need to know about. It isn't just a single plug-in that you use for themes, it's an all in one plug-in to transform your website into a money-making-machine.
The Thrive Architect WordPress Page Builder
As I mentioned above, the best feature of Thrive is how easy it is to use and is because of the Thrive Architect Page Builder. Previously called the "content builder" thrive has updated their previous plugging and made this compatible with no all Thrive Themes, but all WordPress themes.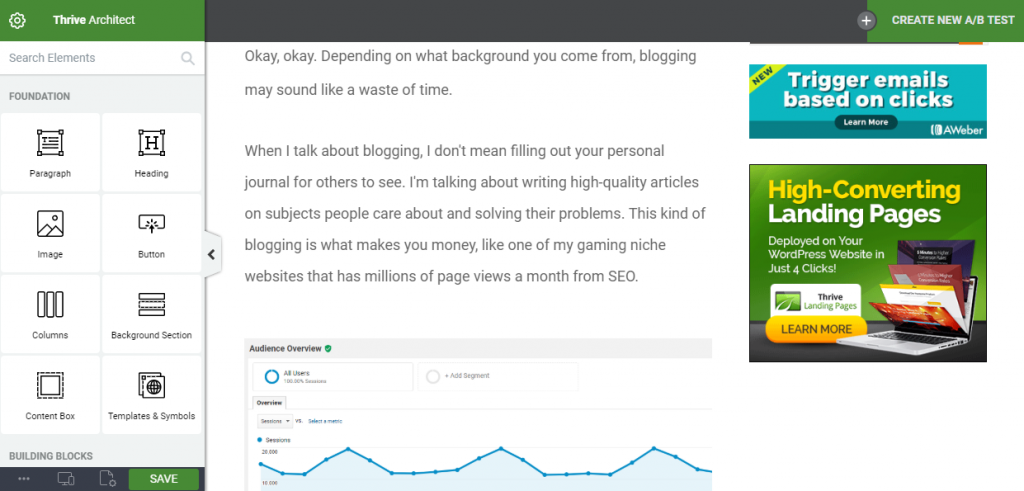 The click and drag page builder has around 40 different elements that give you control over almost everything in the design. This includes changing the color, height, width, background, text without just a few clicks of the button. You can also edit or delete any elements or sections if you want.
A few other notable important things to note include:
Having a live preview so you can see how it looks on different devices so you can customize the user experience.
Being able to hide or enable elements depending on if the users are visiting via a mobile, desktop, or tablet
Adjusting the width (margins) and padding without actually entering the size and manually editing the settings.
And one of the very important features of the Thrive Architect that many others will not do, is that even if you deactivate the deactivate Thrive Architect plugin, the HTML content remains intact so you can change one day if you want to switch platforms. This means that the CSS modifications may not be working, but will not be lost.
Other Thrive Plugins Available:
There are 8 Thrive WordPress plugins available, and I can say that I use almost all of them. All of these are created with optimization and conversion tactics in mind and include Thrive Architect, Thrive Leads, Thrive Clever Widgets, Thrive Headline Optimizer, Thrive Ultimatum, Thrive Ovation, Thrive Quiz Builder, Thrive Comments.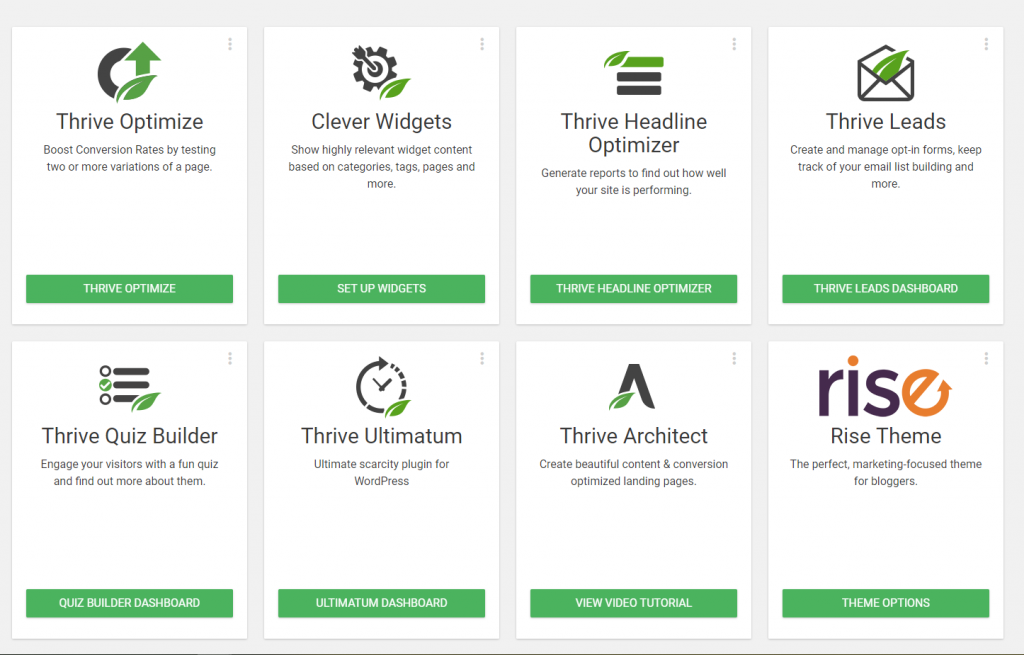 The Thrive Leads form is the plugin that I use the most. It is similar to Opt-In Monster (premium) but has far more features and does not lock you into a monthly plan. You can choose exactly what pages you want them to display on, split test results, and show different forms based on new visitors versus current subscribers, and much more.
There are a lot of different forms to choose from that have been specifically designed to maximize your conversions. As you can see from my pages, I normally use Post Footer, Slide-in, and Screen Filler. You have super prevised targeting features, with time-based trigger options and smart exit popups. Thanks to the dozens of professionally designed templates you will never have to worry about designing anything.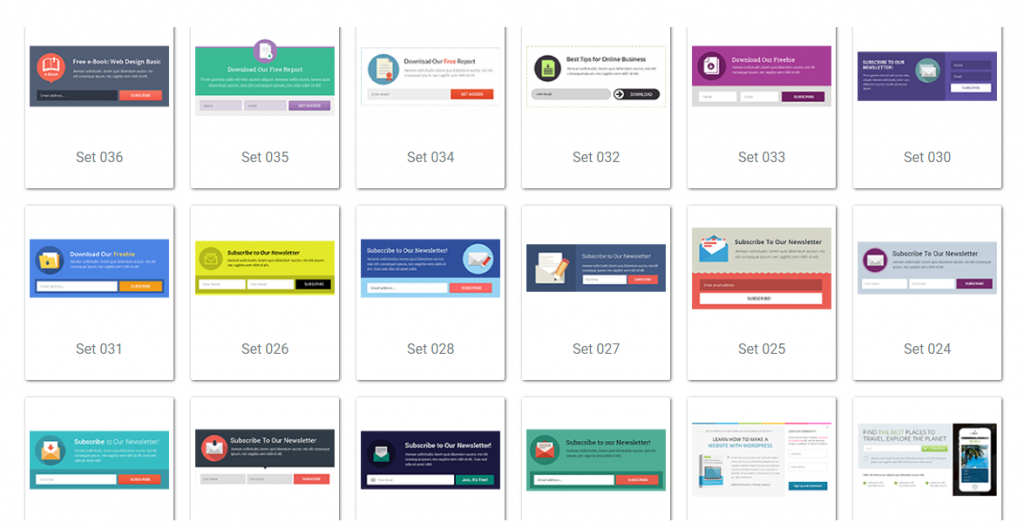 Landing Page Optimized Templates:
Choose from over 220 full in templates designed for creating beautiful landing pages in record time. I choose the Rise theme for my website, but use individual landing pages for specific funnels and targeted campaigns. As we showed you above with the Thrive Architect, everything is so customizable that you will never have to pay for another web designer again.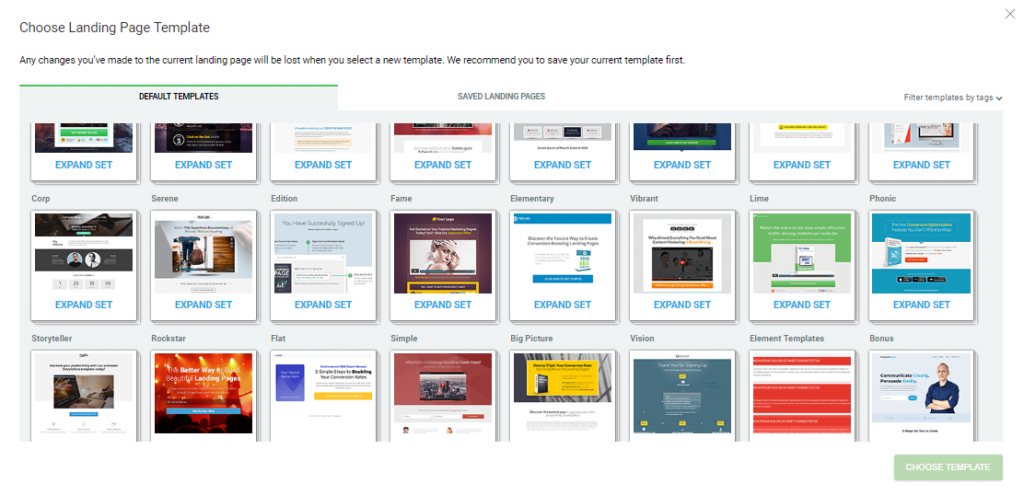 Plans & Thrive Pricing:
Thrive themes is not only good at optimizing your website, but they optimize their plans as well. You can get a single license for $67 that you can use for up to 5 websites, but odds are that you will at least want Thrive Lead and Thrive, Architect, making it pretty much the same price as the full membership.
Thrive Membership – $19/month (annually) or $25/month (quarterly)
Use all of the plugins and themes on all of your own sites
Agency Membership – $49/month (annually) or $59/month (quarterly)
Use all of the plugins and themes on your sites and clients'
Note: If you decide to purchase one of the individual plugins now and want to become a member later, the individual licenses you bought will NOT be credited towards your membership. See full fine print here.
Are you still planning about making your website? or are you planning to change your hosting? You can use this coupon for Bluehost and get it for less than $3.00 per month!
Things Thrive Can Work On (Cons)
I had planned to write pros and cons at the bottom, but my excitement for Thrive lead me to say more about the pros than cons. Thrive may lack some of the custom designs such as magazine theme of something more specific to your niche, but something you can fully customize. A few other things to point out include:
Can be more expensive then a typical theme if you have a small budget
It will not allow you to change the custom color of the header, footer, and sidebar beside their 6 options without copying a custom code in it. By the time you read this, hopefully, it is changed as Thrive is always improving and upgrading.
As the sidebar is responsive, you can not control the size of it. Some ad networks or publishers want specific sizes, so it will auto size it and may cause a few moments of anger.
The support forum needs a better search function and for users to categorize correctly.
Final Recommendations
In my opinion, the Thrive Themes provides the best conversion-focused websites for internet entrepreneurs. It may be more expensive then your typical "Theme Forrest template" but I believe it is excellent value for its money. You will save hundreds of dollars not buying additional plugins and save thousands from not hiring developers to do these easy changes for you.
There is the 30-day money back guarantee, so if you are not happy just ask for a refund with no questions asked. Interested? What are you waiting for, go ahead and purchase Thrive Themes!