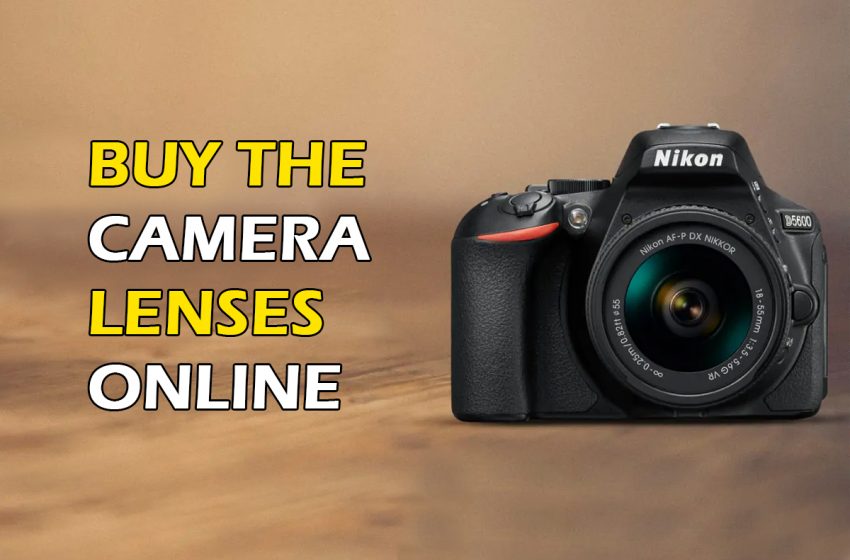 About KEH
KEH is an online reseller of cameras and photography equipment. Their inventory includes digital cameras, film cameras, tripods, and lenses from dozens of brands. Customers can also sell their equipment or access their offered repair services. KEH Camera has over 60K followers on Instagram and is a well-known brand within the photography reseller industry.
If you're looking to buy, sell, repair a camera, or are generally curious about this company, look no further than this KEH Camera review. Keep on reading to see our take on the brand's products, services, customer ratings, promotions, and more, to help you decide if this camera company is for you.
Overview of KEH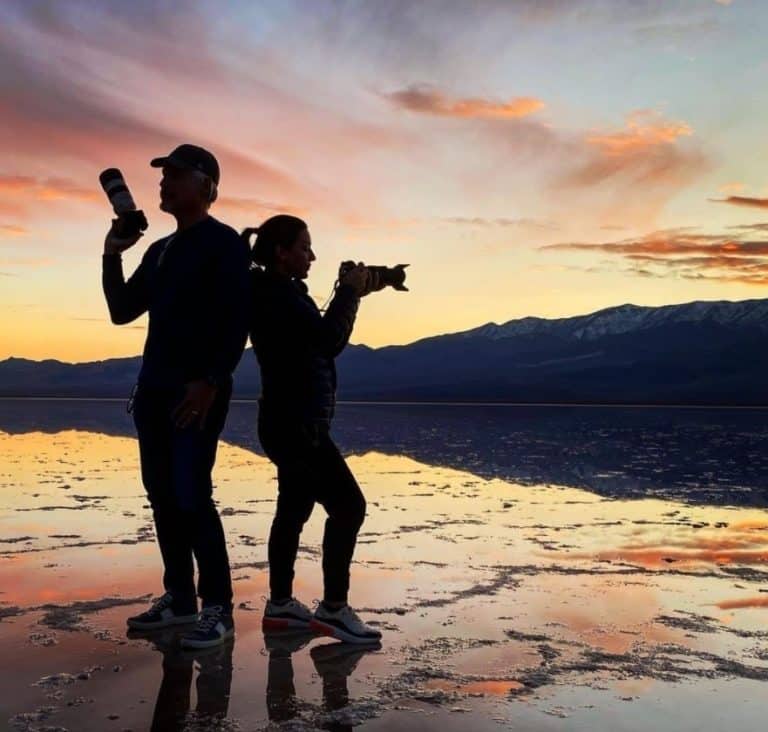 KEH Camera was established in 1979. Its founder, King Grant, was obsessed with taking pictures when he was young, as he would photograph his family trips and develop them at home. In the early '70s, Grant sold a consumer finance business and needed a side hobby while looking for his next work opportunity. His side hobby developed into collecting cameras.
"I had become interested in collecting because I had found that one of my first cameras, which was a Retina 3C, had become a collectible," Grant said via the KEH blog. "That fascinated me and so I started going by camera stores to see what they had traded in, looking mainly for Leicas, early cameras, and other collectibles."
He eventually started selling his cameras in Shutterbug Magazine, and wound up selling his collection to 400 people. Grant then decided to turn his longtime obsession with cameras into a full-time business, which led to the creation of KEH Camera. The brand's headquarters are located in Georgia.
"I've enjoyed watching the company grow, I've enjoyed dealing with many customers for as long as 30 years, I've enjoyed watching those customers grow in their photography skills and success," Grant said via the KEH blog.
Before we get into the specifics regarding the brand in this KEH camera review, let's take a look at some initial pros and cons.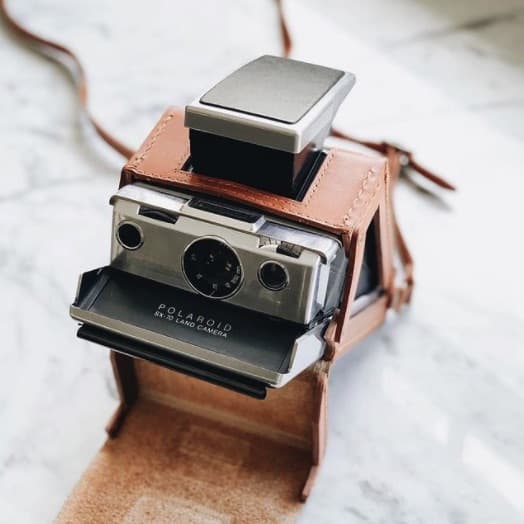 Pros
Dozens of camera brands and equipment to choose from including Canon, Sony, Panasonic, Nikon, and many more
Buyers can use the KEH Camera sell service to sell their used cameras in an easy 3-step process
Customers can send their cameras to get fixed at the KEH Camera repair service for a fair price
Installment payment options available on select products
Free shipping on orders above $49
The company has a 180-day KEH warranty on thousands of products
Cons
Free shipping on orders above $49 is only for purchases within the United States
KEH Camera has a vast collection of cameras and other photography equipment for sale. Whether you are
looking for a mount for DIY portraits, a new camera for special occasions, or a lens for near and far shooting, KEH has you covered.
KEH products include digital cameras, film cameras, lenses, tripods, lighting, video, mounts, and other accessories and gear. This KEH Camera review will highlight 9 of their fan favorites.
KEH Sony Alpha a6000 Review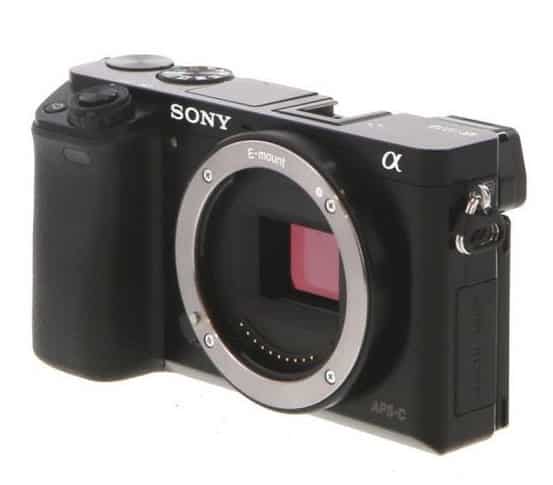 A good quality camera doesn't need to be bulky and heavy. The Sony Alpha a6000 camera is proof, considering its sleek design. This model is an APS-C sensor mirrorless interchangeable lens camera that is fast shooting and performs in autofocus.
"The Fast Hybrid AF system uses 179 phase-detection & 25 contrast-detection AF points coupled to deliver decisive split-second autofocus adjustments," according to the product description.
Additionally, the camera can shoot full-resolution still images at up to 11 frames per second, and can film resolutions of 1080p60, 1080i60, and 1080p24.
The camera can also perform in lower light settings when the multi-frame noise reduction is turned on. The Sony Alpha a6000 is normally $449 but is currently sold out, so keep checking back to the website to see when it's restocked.
KEH Canon EOS 5D Mark IV Review
The Canon EOS 5D Mark IV is for those who are serious about photography. It has several key features such as:
30.4 Megapixel full-frame CMOS sensor
ISO range of 100-32000, which is expandable up to 50-102400
4K Motion JPEG video (DCI cinema-type 4096 x 2160) at 30p or 24p
The camera also has a "150,000-pixel RGB+IR metering sensor helps provide precise exposure metering, helps detect flickering lights, and allows for enhanced scene recognition and face detection capabilities."
What's especially cool about this model is that it has built-in Wi-Fi and NFC connectivity to easily share to compatible devices, so you transfer the photos quickly onto your smartphone or laptop. The Canon EOS 5D Mark IV has three different pricing options:
Excellent Plus: with battery and charger, $2,089 (or $189/monthly with Affirm)
Excellent: with battery and charger, $1,859.84 (or $168/monthly with Affirm)
Bargain: with battery and charger, $1,757.24 (or $159/monthly with Affirm)
KEH Canon AE-1 Review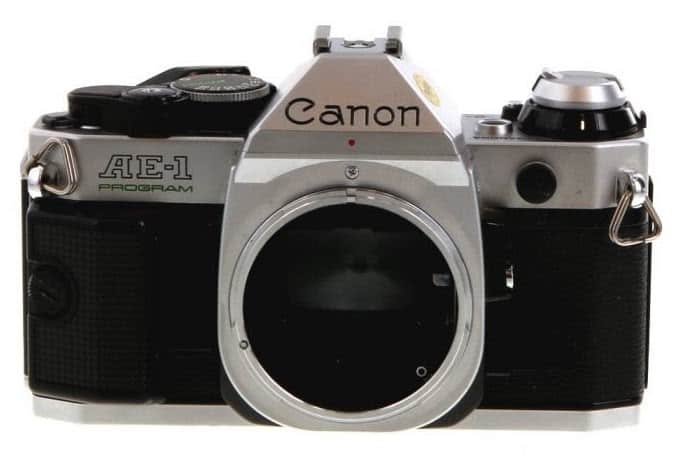 If you're passionate about cameras, or photography in general, it's likely you have a deep appreciation for vintage models. The Canon AE-1 was released in 1981 and is the updated version of Canon's famed AE-1 camera from 1976.
It has the same classic features as its predecessor, but can now accept Canon's higher-end Motor Drive MA and showcases interchangeable focusing screens.
Other features of this camera available from KEH include a classic manual focus of 35mm film SLR, an ISO range of 12-3200 (which is an extended lower range compared to AE-1), and a shutter speed ranging from 2 seconds to 1/1000 plus B.
There are other available accessories added onto this camera including a Data Back A, Power Winder A, Motordrive MA (4fps), Winder A2 (2fps). The Canon AE-1 comes in 3 different price points:
Excellent: $192.09 (or $18/monthly with Affirm)
Bargain: $118.90 (or $11/monthly with Affirm)
Bargain: without a finger grip, $95.60 (or $17/monthly with Affirm)
KEH Pentax K1000 Review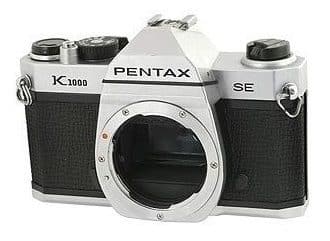 Having a solid, reliable camera is an essential item that all photographers should own. The Pentax K1000 model is known to be a dependable camera with only fully manual functions.
With this KEH camera, you have full control of the shot, as it has no auto components. It's also considered a perfect tool for learning so you can become an expert on configuring the lighting, setting, framing, and focus.
Because of its reliable nature, the Pentax K1000 model has remained in production for years, as it is regarded as one of the most popular cameras of all time.
Its features include TTL (through-the-lens) manual light metering with a center-weighted pattern, a straightforward single-needle light meter display in the viewfinder, and an ISO range of 20-3200, which is set manually. Its accessories include:
Pentax K-Mount lenses
Batteries for the light meter
Camera straps
Flashes
Tripods
35mm film
The Pentax K1000 model is usually $70 but is currently sold out. Be sure to check back to the website from time to time to see if it has been restocked.
KEH Canon EF-S 18-55mm Lens Review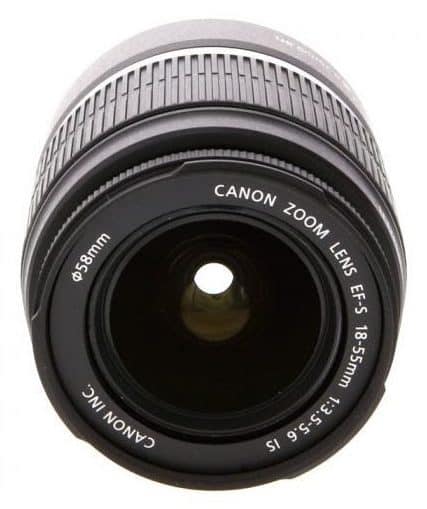 What is a camera without its lens? The Canon EF-S 18-55mm Lens is considered the general-purpose standard zoom lens for Canon EOS DSLR cameras with APS-C sized sensors. It can also be fitted on a Canon EOS Rebel and works well with other models such as the: EOS 20D, 30D, 40D, 50D, 60D, 70D, 80D, 77D, 7D, & 7DII.
Its main feature is the Canon Optical IS (image stabilizer) system. It also has the same lightness and compactness included in its other models. This particular lens makes it easy to take sharp and clear photos with its 18-55 mm focal range. It also has a refined optical formula designed for high-resolution sensors and a fast and quiet focus motor.
You can buy other added accessories compatible with this lens such as the EW-60C Lens Hood, LP814 Lens Case, 58mm Close-Up Lens 500D, Extension Tube EF 25 II, Extension Tube EF 12 II, Lens Dust Cap E Rear Cap, E-58II Lens Cap, 58mm filters. There are currently 4 pricing options for the Canon EF-S 18-55mm Lens:
Excellent Plus: with caps, $55 (or $10/monthly with Affirm)
Excellent: with caps, $53 (or $10/monthly with Affirm)
Excellent: without caps, $48
Bargain: with caps, $42.15
KEH Sony 16-55mm Lens Review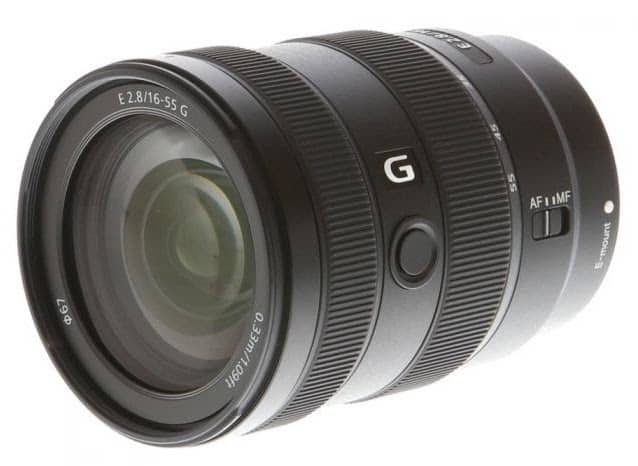 The Sony 16-55mm Lens is a flexible zoom oriented lens that can transition from wide-angle to portrait-length. This model can shoot a constant f/2.8 maximum aperture and can work in a variety of lighting conditions. This Sony brand lens features 4 aspherical components and 3 low dispersion elements for greater clarity and sharpness.
There is also a Nano AR coating to minimize flare, ghosting, and surface reflections to produce a better photo. There are currently 5 different prices to choose from for the Sony 16-55mm Lens:
Like New Minus: with caps, case, and hood, $1,209 (or $110/monthly with Affirm)
Like New Minus: with caps and hood, $1,198.92 (or $109/monthly with Affirm)
Excellent Plus: with caps, case, and hood, $1,194 (or $108/monthly with Affirm)
Excellent Plus: with caps and hood, $1,184 (or $107/monthly with Affirm)
Excellent Plus: with caps, $1,174 (or $107/monthly with Affirm)
KEH Adorama Flashpoint Tripod Review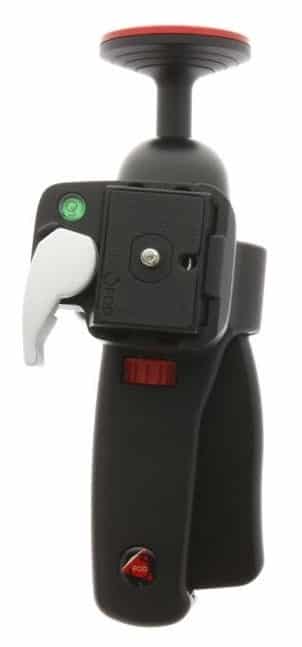 To get that perfect still shot, tripods are frequently used as the go-to camera gear. The Adorama Flashpoint Tripod has a ballhead with a lever release handle to easily position your camera at any angle you need to get the perfect shot.
The one-handed adjustment feature is a favorite among those crunching for time, such as wildlife or bridal photographers, that need to quickly move about to shoot their surroundings. It can also accommodate heavy camera models.
The Adorama Flashpoint Tripod is currently out of stock but be sure to contact a KEH photography expert to discuss similar options. It's to be noted that there is no price listed for this product on the KEH website.
KEH Hasselblad Autofocus Review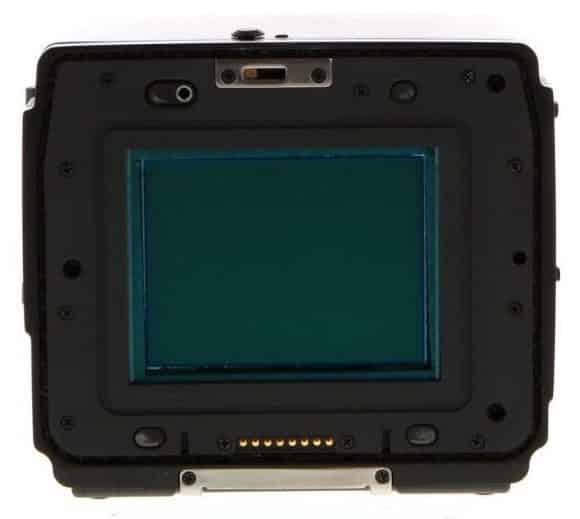 The Hasselblad Autofocus digital back is a great accessory to have if you own a traditional film camera. The H3D-50 50 M/P digital back allows users to take digital photographs with a film camera.
Hasselblad (established in Gothenburg, Sweden), is considered one of the top contenders within the camera industry, known for its sleek design and crisp, clear photographs.
This camera accessory can be a useful item to have within your equipment bag. The Hasselblad Autofocus digital back has only one pricing option in excellent condition, priced at $2,436. This item can be purchased starting at $217 per month with Affirm.
KEH Billingham 335 Camera Bag Review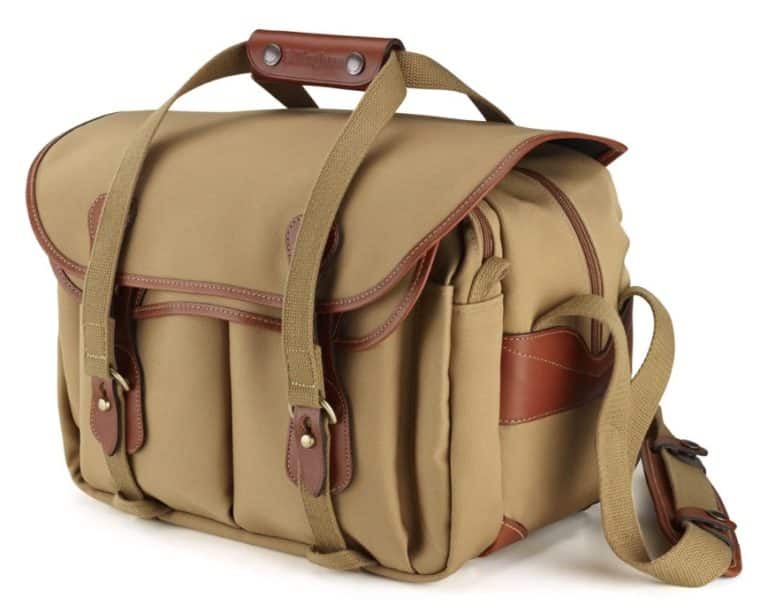 Since investing in camera and photography equipment can run you up to hundreds, if not thousands of dollars, it's not a bad idea to purchase some protective gear to keep things safe and concealed. The Billingham 335 Camera Bag is what you need to store your essentials for your next big shoot.
Made out of a quality tan canvas material, this camera bag has two front pockets for storing cables, sd cards, and other photography-related paraphernalia. For the 'like new minus' pricing option, it costs $298.75 or, $27 a month if you sign up with Affirm.
KEH Camera Reviews: What Do Customers Think?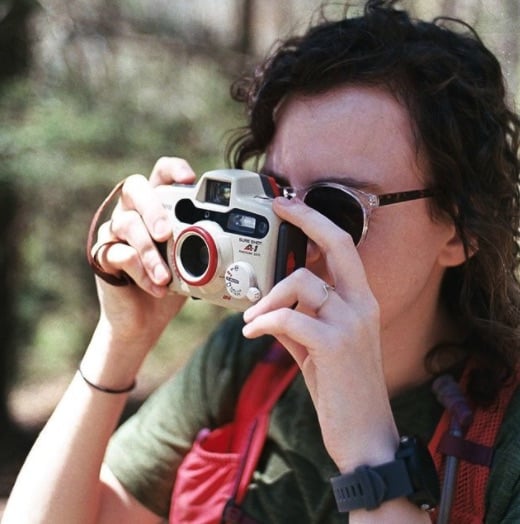 This KEH Camera review found a generally positive customer response based on its research. On their website, most customers have graded the company an average of 4.8/5 stars. Most common reviews detail that the pricing was fair, their services reliable, and their website easy to use. Customers on Trustpilot also rate KEH Camera favorably, as it ranks a 4.7-star rating on over 1,300 reviews.
"I bought a Nikon D800 camera, in Excellent condition and found it in perfect condition! I have been with KEH for the past year and a half and always have been a satisfied customer," one Trustpilot reviewer wrote.
On a KEH Camera Reddit page, loyal customers have commented that the brand is very reliable and one of the more trusted camera reseller websites on the market. "KEH is one of the most well-respected used dealers around. Good people, I've had numerous lenses come from them, all in better than expected condition."
Another site, Photographytalk, provided a rave review of the brand's warranty and concluded that, "In addition to their six-month warranty on most of their gear, this is excellent peace of mind for you when you buy a new-to-you camera or lens."
This KEH Camera review did come across a few customer complaints. On their Better Business Bureau page, issues with faulty items and customer service were reported. However, there are only 19 complaints and KEH Camera is usually quick to rectify customer problems.
Is KEH Camera Worth It?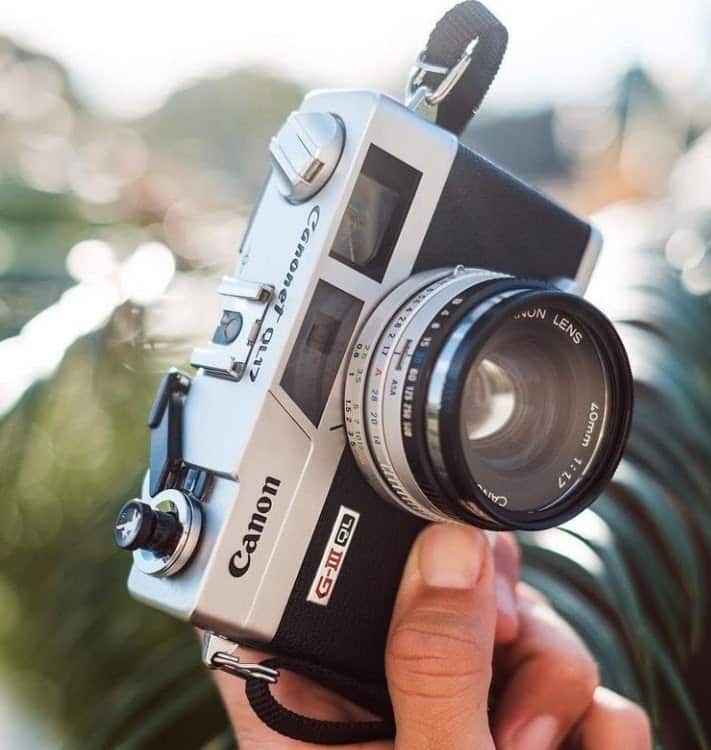 For decently priced cameras and equipment, this KEH Camera review recommends this service to anyone looking to buy lightly used cameras and photography equipment. The company has numerous brands to choose from, including Sony, Canon, and Leica. Most products give you various options depending on your budget, so you are bound to find something within their library of photography-related products.
This KEH Camera review cannot help but notice subtle red flags about the brand. The BBB reviews stated that there were some issues with customer service and faulty items. But, if all else fails, KEH offers excellent warranties and a 14-day full refund and return policy.
KEH Camera not only resells cameras, but you can also sell your models if you are looking to earn some money. They also offer equipment repair services, in which both services have a three-step process that is both easy and painless.
From the numerous positive KEH Camera reviews this KEH camera review found, we recommend checking out the company to peruse through their large collection of cameras, gear, and other notable services.
KEH Camera Promotions & Discounts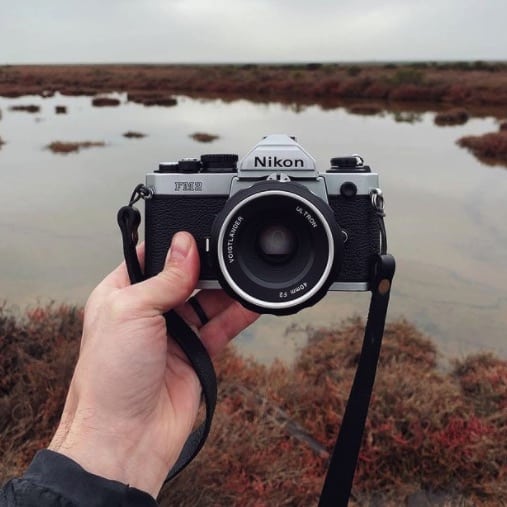 KEH Camera has a sale outlet where customers can find lower prices for select models. There is also a 5% KEH student discount in a collaboration with Student Beans.
Customers can also receive 5% off if they sign up for their newsletter. So far, this KEH Camera review hasn't come across a KEH camera discount code or a KEH camera coupon.
Where to Buy KEH Camera
Customers can exclusively buy KEH Camera products and access their services on Keh.com, or:
KEH Camera store in Symrna, Georgia
FAQ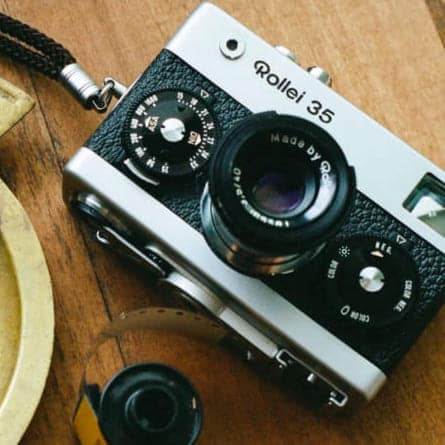 What does KEH stand for?
This KEH Camera review found that KEH stands for the first letter of the founder's two children. K for King, E for Elenor, and H for Hugh.
Who owns KEH Camera?
King Grant owns and founded KEH Camera in 1979.
Is KEH com legit?
KEH Camera is a legitimate business as it is well known amongst the photography community online.
Where is KEH located?
KEH Camera headquarters are located in Georgia, USA.
Does KEH charge tax?
KEH Camera states that any additional taxes, duties, and fees are the customer's responsibility.
Does KEH ship to Canada?
This KEH Camera review found that yes, international shipping does include Canada.
Does KEH ship to India?
KEH Camera states that it does offer international shipping. It's not entirely clear if it includes India.