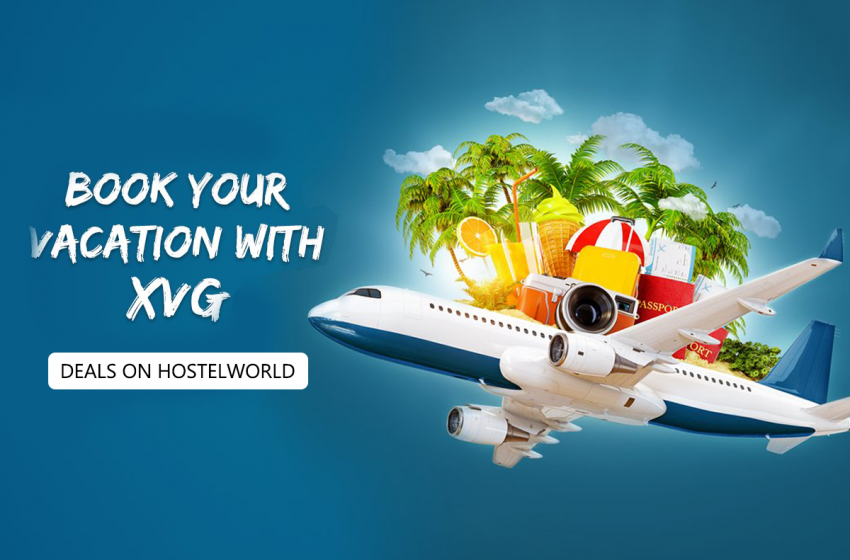 About Hostelworld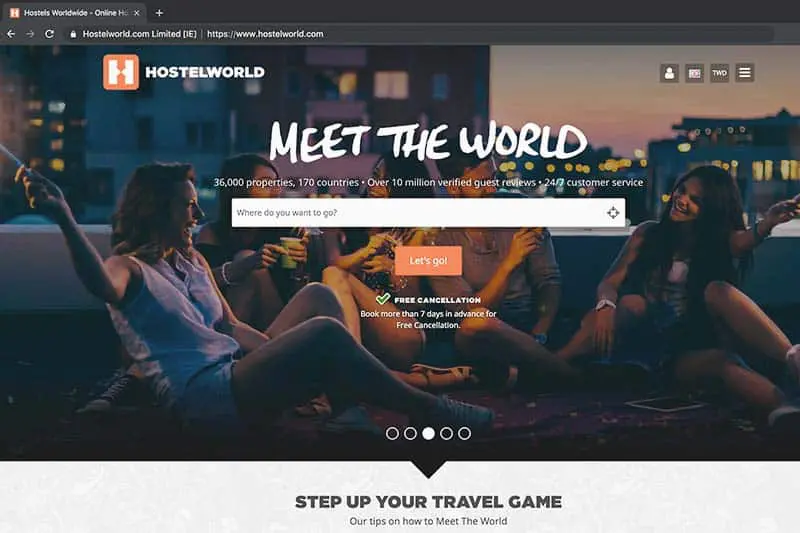 But staying in a hostel (especially as a first-time solo traveler) can be intimidating – whether it's due to fear of booking online or for safety concerns at the property. I've booked through Hostelworld dozens of times and have stayed in hostels around the world.
In this guide, I'll address those questions, cover the common safety concerns travelers face when using the site, and give tips on how to avoid potential issues. If you've never stayed in a hostel before, read the Hostel Safety Guide as well.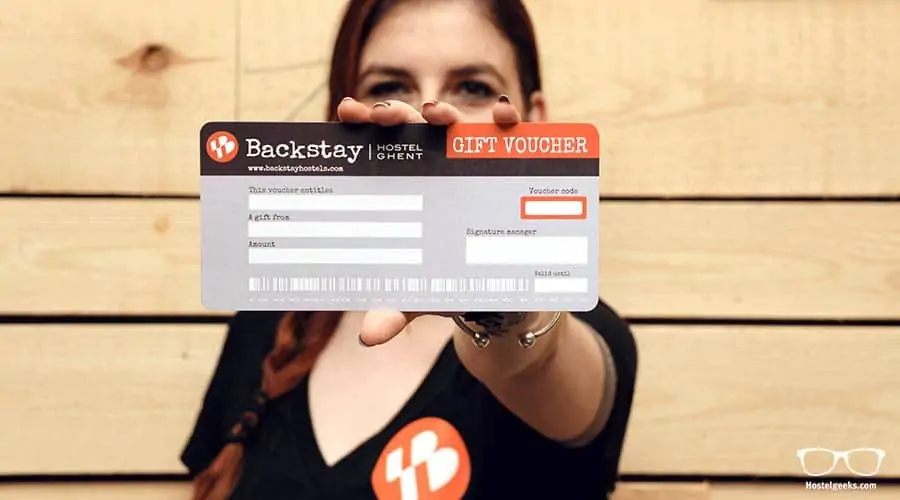 Since then, the site's inventory has grown to nearly 20,000 properties across almost 180 countries. The company has been publicly traded on the London Stock Exchange since 2015, as Hostelworld Group PLC (symbol HSW). To see the company's annual reports and presentations, click here.
Since acquiring two of its largest competitors (Hostelbookers.com and Hostels.com) in the past decade, Hostelworld cemented its position as the leader in online hostel booking. Its annual revenue is much less than giant online travel agencies (OTAs) like Agoda.com, Booking or Expedia, but Hostelworld serves an important niche in the travel industry.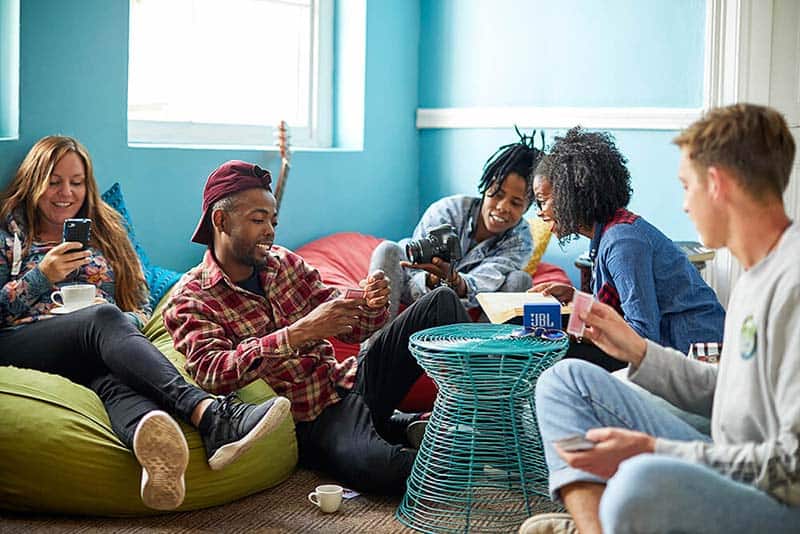 This long, solid background as a company makes Hostelworld.com one of the most legit, reputable and trustworthy travel booking sites in the world – in the same class as those other major OTAs.
Hosts agree to Hostelworld's Terms and Conditions when publishing a listing. As a guest, you agree to Hostelworld's and your host's policies when booking.
If a host is at fault for something, such as unreasonably cancelling a guest's booking or using misleading photos in a listing, Hostelworld will penalize that host. If a guest is at fault (typically involving a cancellation or no-show), Hostelworld will penalize the guest based on the policy they agreed to when booking.
Is It Safe To Book With Hostelworld?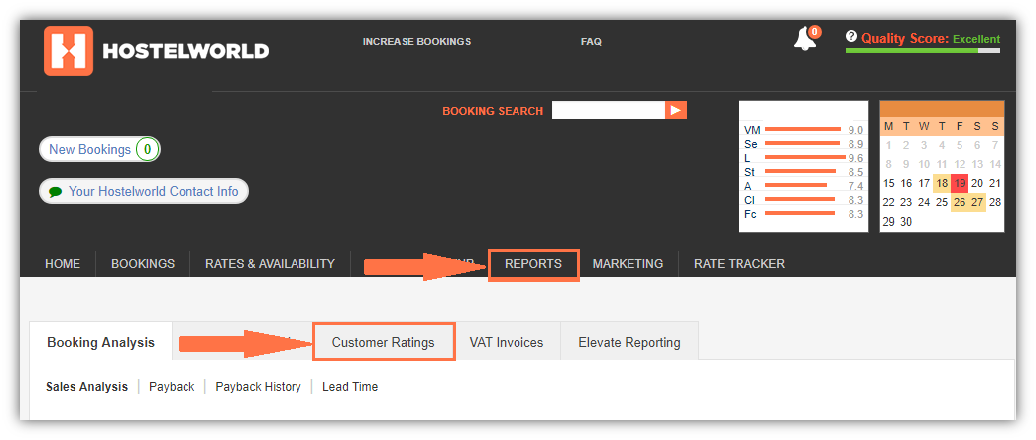 So Hostelworld is a legit company that enforces its policies on hosts and guests, but what about customer safety?
Payment
Nobody wants to worry about the security of their credit card details during an online transaction. Luckily, you don't need to worry with Hostelworld.
Your credit card details are SSL encrypted, which protects you from predatory third parties and makes your payment secure. To read Hostelworld's Data Protection Notice, click here.
Hostelworld only collects payment from guests on the booking deposit fee, which is a small portion (usually around 15%) of the total booking cost. You will pay the remainder of your total to your host when you arrive for check-in. To learn more about how payments work on Hostelworld, read this guide.
Guest Safety At The Property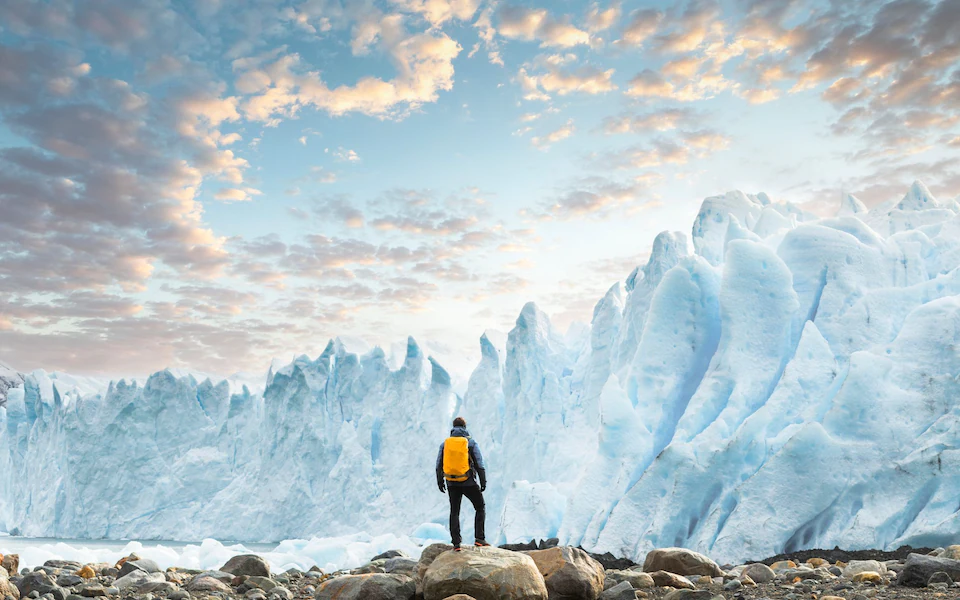 Safety at the property is a valid concern. It's probably the biggest hang-up people have when considering a hostel for the first time. Risk tolerance and standards vary by person, but we can all take some intelligent measures.
If you're new to Hostelworld and want to be extra safe when booking, I recommend you stick to listings that have many reviews (100+) and an outstanding review rating (9+). Also, read the listing's description and customer reviews from the past 6 months.
Hostelworld does not dissuade hosts from listing properties in any particular geographical area. So if neighborhood safety is a big concern to you, research the local neighborhoods beforehand. You can see where a property is located by clicking "Map" under the search bar.
Experienced backpackers will tell you that it's rare for something dangerous to happen at a hostel. That said, we can't ignore that sharing a room with multiple strangers carries risks. If you're concerned about safety as a female, most hostels offer a female-only dorm option. You can filter your search by selecting "Female Dorm" under the "Room" tab.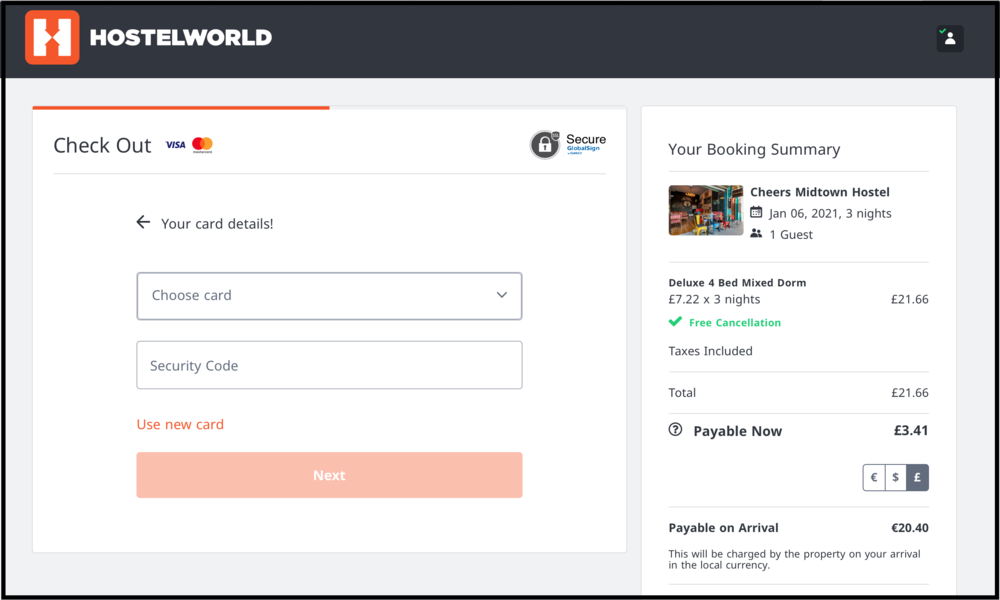 In the unfortunate case that you feel your safety threatened at the property, let the staff know immediately. If they're unable or unwilling to make concessions, such as moving you to a different room, contact Hostelworld directly. If warranted, contact local law enforcement as well.
Hostels are meant to be a bit flexible (relative to hotels) and experienced staff members deal with all types of requests, so don't be afraid to speak up.
Safety of Personal Belongings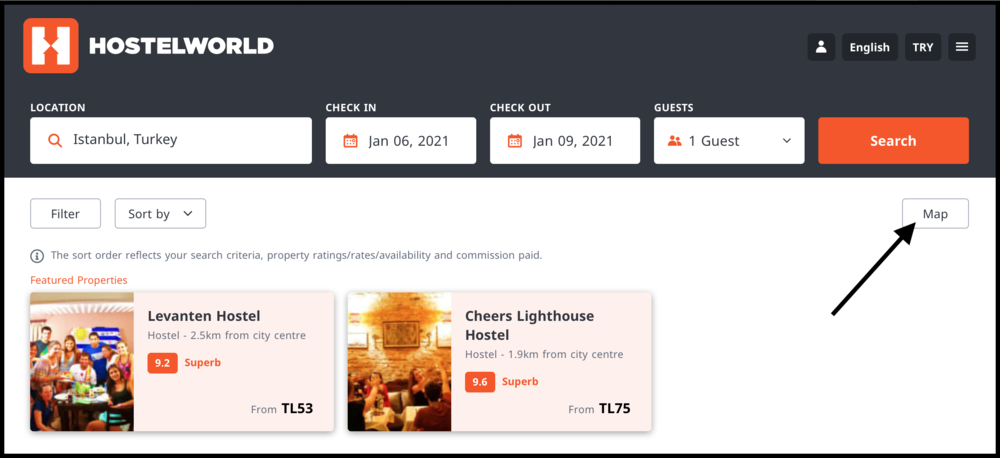 You can filter your search to only display hostels with lockers by selecting "Security Lockers" under the Facilities tab. For additional security, select "Key Card Access" – but this will significantly reduce the number of available hostels, as key card is not a standard hostel feature.
Before leaving your hostel to explore for the day, split your credit cards and cash between your pocket (only take what you need) and your bag in your locker. This way, you'll have back-up if anything happens to either. Keep a physical or digital copy of your passport ID page as well.
It's also a good idea to purchase travel insurance prior to your trip. Less risk-averse travelers might say full coverage insurance (including theft) is unnecessary, but it definitely helps with peace of mind. Regardless, use common sense and follow a few smart practices when staying at a hostel and you should be fine!
Booking Scams And Fraud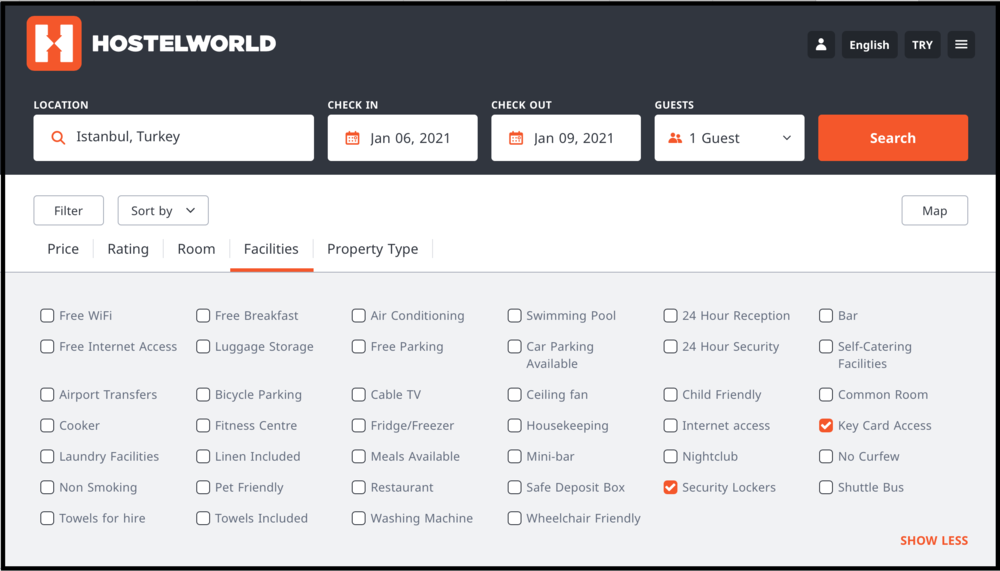 These systems are designed to protect vulnerable customers who aren't familiar with Hostelworld's platform or have never even stayed in a hostel before. Hostelworld generally takes a customer-centric approach when it comes to these things.
New hosts must provide documentation and photos proving association to their property before their listing is approved. Hostelworld reserves the right to ban any host from its platform, no matter how many positive reviews a property has earned.
Hostelworld also offers a Booking Guarantee. If your booking details can not be found at check-in (meaning the property doesn't exist or accept you), you'll receive $50 USD credit. To learn more about the Booking Guarantee, click here.
How To Avoid Potential Issues When Booking On Hostelworld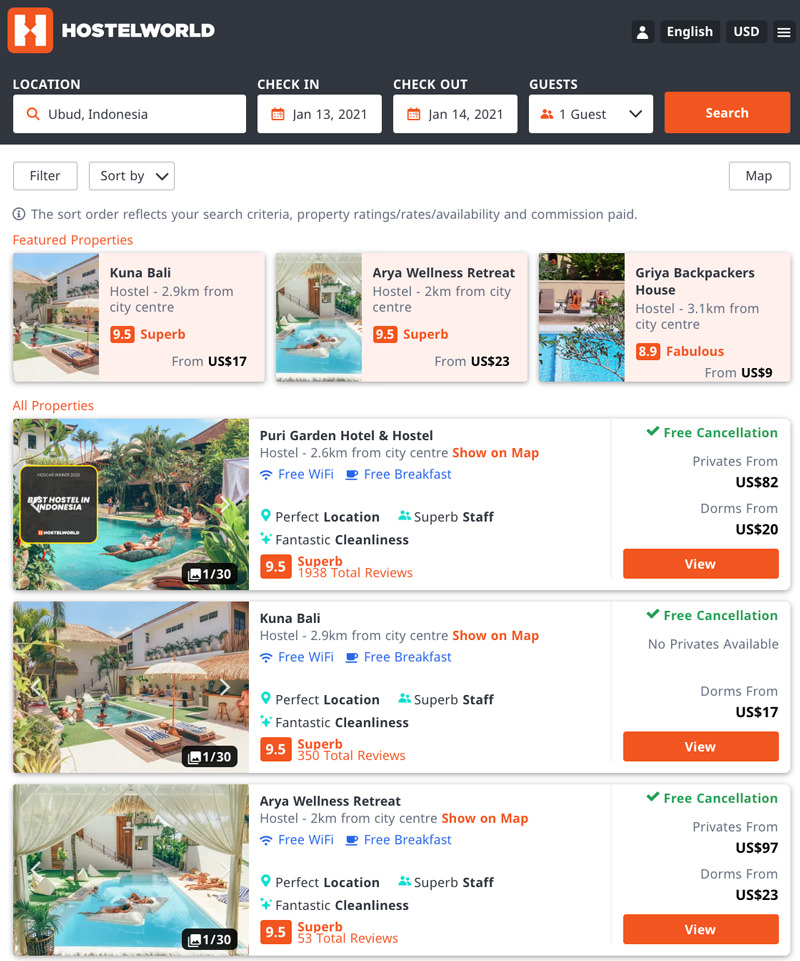 There's always the potential for unforeseen issues to occur when we book accommodation online rather than in-person or through a recommendation.
With countless daily transactions, hundreds of properties joining Hostelworld.com monthly, and the travel and accommodation industry being two of the most competitive industries in the world, it's easy to understand why. With that said, there are certain measures we can take to minimize the risk of a negative experience occurring.
Conclusion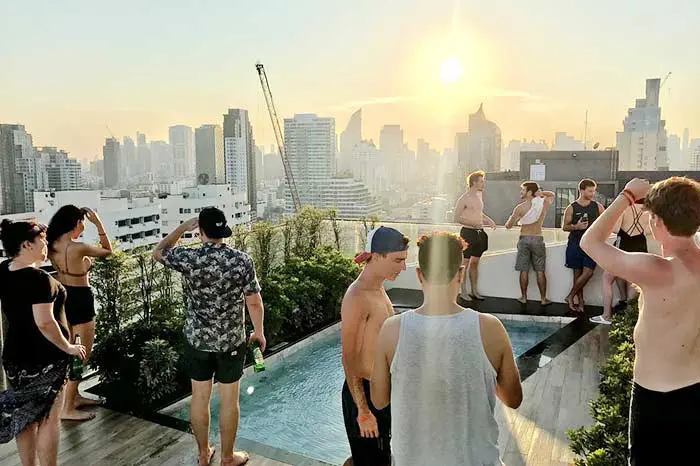 Hostels can be intimidating, but if we take some precautions while searching, selecting and staying at a hostel, we can avoid the majority of things that could potentially go wrong. Be sure to use the tips above!
Hostelworld.com is the best place to discover and book hostels. It offers the widest selection of hostels online – at nearly 20,000 properties in almost 180 countries. To see Hostelworld's best deals today, click here.