About GymShark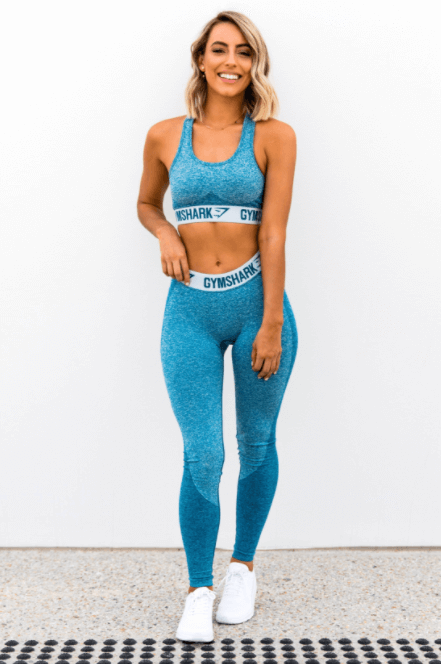 Ever since the athleisure boom circa 2014, active wear has crossed over from sweaty squat racks to brunches and happy hours. Why, It's no longer uncool to walk into a sales meet wearing leggings, as long as it's fashionable and does not scream sweat pants.
Not surprisingly, there are multiple brands that offer athleisure lines that cater to this audience. At the high end of the spectrum, you have brands like Lululemon, which is a terrific choice if you are cool spending hundreds of dollars on a pair of leggings.
On the other end, you have brands like H&M and Target, which are a spendthrift's dream, but leaves a lot to be desired when it comes to quality.
They have a vociferous marketing campaign on social media, particularly on the gram, with sponsored athletes and social media influencers making them clothes appear dapper.
And to be quite frank.. Gymshark really has the best athletic wear style that I have ever seen. They are unique and fit your shape better than any other clothing company that I have personally seen or worn.
GymShark – Who & What are they?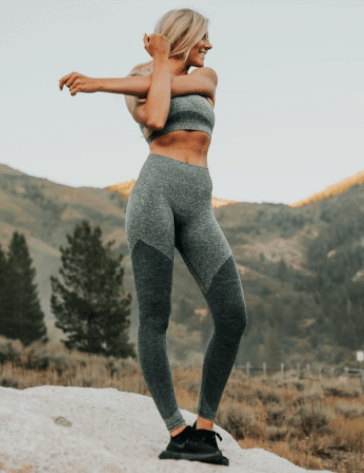 We are suckers for 'rags-to-riches' stories, and GymShark has the perfect one to boast of. It was started in 2012 by a 19-year old University student, Ben Francis, who was delivering Pizzas and making rundown iPhone apps in his pastime.
The brand was started from his mom's garage. (What's it about garages that spur exponential growth in startups?)
Believe it or not, they started off by dropshipping supplements from retailers, and then invested all the money they earned in a sewing machine and a screen printer. Bam! The transition from nutraceuticals to fitness apparel happened. Just like that.
That folks, was the humble origin of the athleisure brand that recently announced a strategic partnership with Venture Capitalist General Atlantic, who valued the company at a staggering £1 billion. That's a meteoric rise in a span of just 8-years.
It also makes GymShark one of the 25-companies in the UK to achieve this valuation in such a short span of time. As it looks at international expansion, GymShark's business model is still rooted in the basics. It was one of the first brands to tap into the potential that 'Influencer marketing' had.
By roping in celebrity trainers, social media icons and star athletes, all of whom had a sizeable social media presence, GymShark's visibility skyrocketed. Today, they have three Instagram accounts with a combined following of more than 6 million followers.
Their FB page has more than 1.5 million likes which recently caught the eye of Facebook's COO Sheryl Sandberg.
What Clothing does GymShark Offer?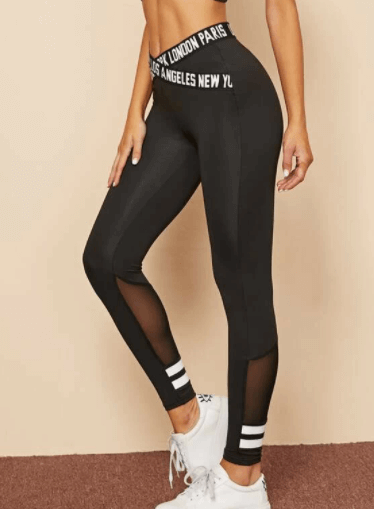 GymShark debuted in the 2012 Body Expo as a clothing line primarily focused on bodybuilders and powerlifters.
Cut to today, they have an extensive range of athleisure wear that includes pants, leggings, hoodies, jackets, shorts, stringers, tank tops, vests, swimwear, tracksuits, crop tops, sports bras and underwear.
You have footballers, gym trainers, Yoga gurus, gymnasts, MMA fighters, volleyball players, students, housewives, millennials, ninja moms and even pro bodybuilders wearing them to the gym, the mat and the field, with zero problems with either comfort or aesthetics.
Irrespective of the type of activity that you perform, or the way your fashion preference veer towards, you can find a match at GymShark. All of their clothes are moisture-wicking, stretchy and comfortable.
In fact, that was the core principle that Ben founded GymShark on. He and his buddies wanted active wear that offered better moisture resistance, stretched better, fit better and lasted longer. The dude just went ahead and manufactured it.
What Other Clothing Company do they Compare with?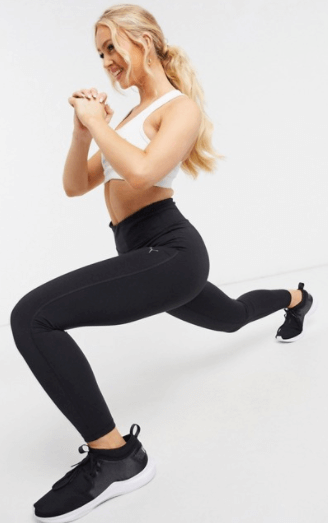 Believe it or not, GymShark recently overtook Global fitness brands like Reebok and Puma (Puma is a renowned brand who also make some of the best stairmaster shoes out there) to become the third-largest online fitness brand in the UK.
It's no wonder then that there has been a spurt of brands that mimic their designs, for a fraction of the cost.
Senita Athletics
Gymshark is very comparable to Senita Athletics wear but only for women. Senita is a company that is design to be a cheaper version of Lululemon but with the mission the remain of high quality. They are very driven towards leggings and contoured athletic wear but are driving towards the ladies clothing only.
Shein
If you are looking specifically for GymShark leggings clones, you've got to check out Shein. Right from the seamless leggings to the knit ones, the semblance to GymShark is impossible to miss. What's even more surprising is that some of the Shein leggings are priced as low as $10.
ASOS
For years, ASOS was a retailer that sold other clothing brands on their online megastore. That changed recently when they expanded with their own clothing line called ASOS 4505. Apart from GymShark inspired designs, they have some unique features on offer.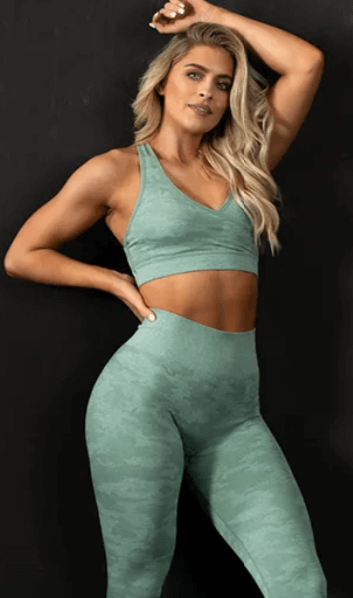 Their core active wear for example is available in Curve, Tall and Maternity sizes along with regular ones. The Curve line is aimed at women with wider hips who find it impossible to find a decent fit with standard leggings. The tall line is aimed at taller ladies while the maternity one is self-explanatory. We also loved the Yoga Onesies that they offer.
Other than these, there are brands like Fittoo, JoyLab and Outdoor Voices who make no qualms about being GymShark clones. There are a whole bunch of them on Amazon as well.
That said, you need to understand that these are just clones at best. You can get swayed at the $20 price tag for a seamless GymShark clone legging. But it will not offer the same contours, quality, fit, or moisture wicking that the original one does.
All the marketing mumbo-jumbo apart, GymShark has built its business from scratch by focusing on customer priorities, at the forefront of which is product quality. Their clothes are designed for everyday use in extreme environments. You might want to consider that none of these clones may last as long as GymShark clothes do.
The question to be asked is, is it worth it to pinch pennies when you can get a much better product by paying slightly more? That segues into our next point.
Is GymShark Expensive, Cheap, or in Between?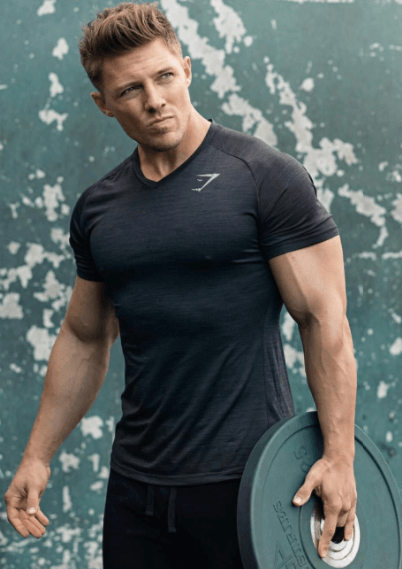 Pricing for gym wear varies wildly. You can find a pair of leggings from a high street brand for as low as $10 and pay as high as $200 for a high end option.
The choice is purely subjective.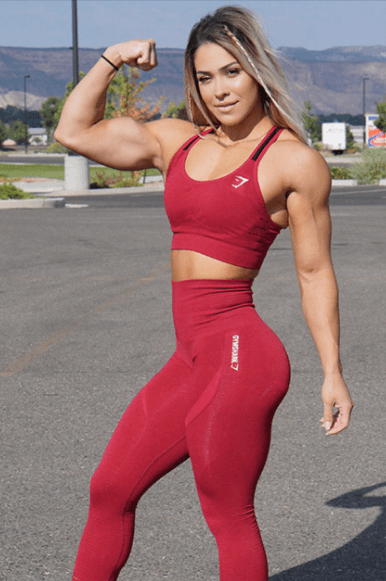 But with prices ranging from $25 to $60, GymShark offers lower to mid-range pricing for top quality products. Most athletes have very basic requirements from their active wear.
It needs to be sweat-proof, squat-proof (not see through), comfortable and should look cool. GymShark's line ticks all these boxes and a few more. It is priced pretty reasonably for what's on offer.
It may not be as cheap as high street brands like H&M, Target and Matalan. But it doesn't cost an arm and a leg either like PE Nation, Sweaty Betty and Lululemon does. If you want to look fashionable without paying through your nose, there are few brands that even come close to what GymShark offers.
Gymshark Clothing Review
All said and done, how does the average pair of leggings or tank top from GymShark fare against much higher and lower priced options? Is there a real difference in quality? Or are they all mass produced in the same factory and branded differently, as is often mentioned on messaging boards?
Before we get into more detailed specifics of GymShark clothes, it must be mentioned that for the first few years of their operation, every single piece of clothing from GymShark was handmade.
In fact, one of their common problems in the early days was not being able to match the explosive demand for their clothes, because they were not mass procuring items. Cut to today, they may have deals in place with factories. But their quality remains as good as handmade products.
How Do Their Clothes Fit?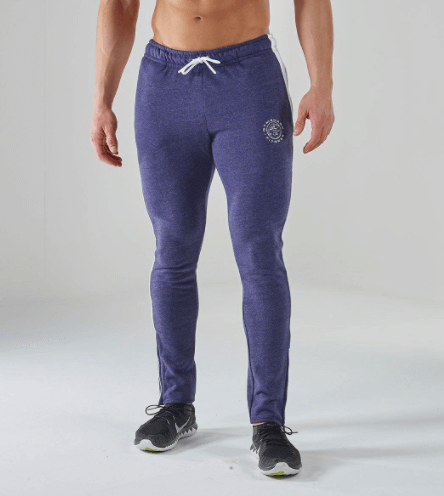 If you look at active wear in the pre-GymShark days, the options were largely binary. They were either too baggy to fit normal athletes, or came in garish neon colors. GymShark changed this with clothes that offered a comfortable, but more contoured fit.
Their leggings for example, feature booty hugging designs that can accentuate natural curves and help out curves that are not there.
Maybe you have a jiggly bum rather than a toned one, if so these are the leggings that I would recommend going for. They can turn a saggy mom butt into a toned bubble butt all through their engineered design and fit.
At the same time, they have options that can be forgiving if you aren't in the best of shape. In either scenarios, it will offer a much better fit than a run-of-the-mill brand does. Ditto with their men's wear which offers tapered fits with very little extraneous material.
What are They Made of? Is the Quality Good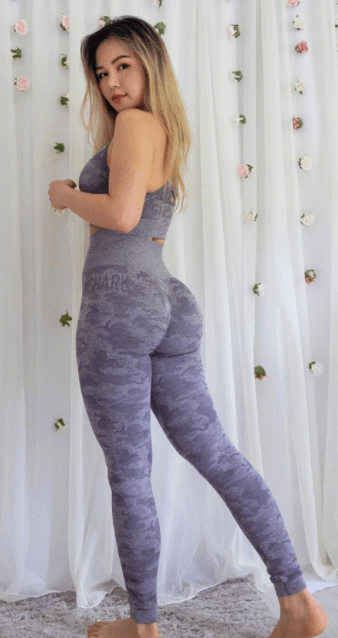 Talking about the material, GymShark clothes are mainly made of combing polyester and nylon, which is a synthetic blend. It is breathable, moisture-wicking, stretchy, resistant to odor, mold and mildew, and extremely durable.
In 2017, they introduced their signature DRY technology, which wicks moisture of the skin surface and redirects it onto the surface of the garment. This prevents the garment from getting soaked and weighed down, and keeps your skin from getting chaffed during HIIT or other vigorous activities.
Popular Clothing Choices
GymShark offers inclusive sizing that ranges from XS to XL. If you compare it to Lululemon, that's equivalent to their 4/XS to 14/XXL sizes. Let's take a look at some of the most popular apparel options from GymShark.
Flex Leggings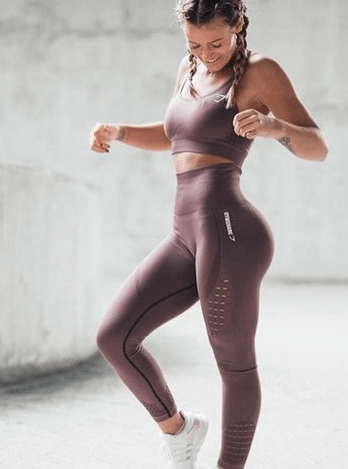 These are the iconic leggings that made GymShark wildly popular with the fairer sex, and for good reason. With a compressive high waistband, these leggings do a phenomenal job at concealing love handles. The seamless construction makes booty contouring perfect, and they are slimming and supportive to boot.
They also offer an unmistakable grip around your thigh, especially if you have been squatting and toned your thighs nicely, these will make you look stunning.
If you want to try out something from GymShark, we highly recommend these flagship leggings. The Camo collection is also one of the top rated lines from GymShark. These are slightly thicker than the flex leggings and are a great choice if you have cellulite or dimples.
The flattering design is stretchy, comfy and lifts your booty. Don't miss the scrunch detail on the butt.
Luxe Luxury Joggers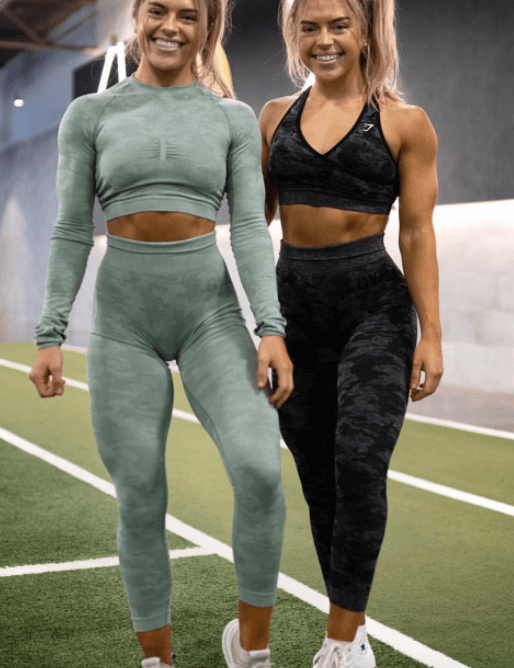 These classic joggers introduced the now famous, tapered fit to the world. Featuring a slim fit with an adjustable drawcord waistband, these are well suited for moderate activity.
The 85% cotton and 15% elastane blend is breathable and does a reasonably good job of wicking moisture. If you are looking at options for HIIT or other intense activity, you can pair this with the Element Baselayer leggings or other similar options.
How do Gymshark's Clothes Fit?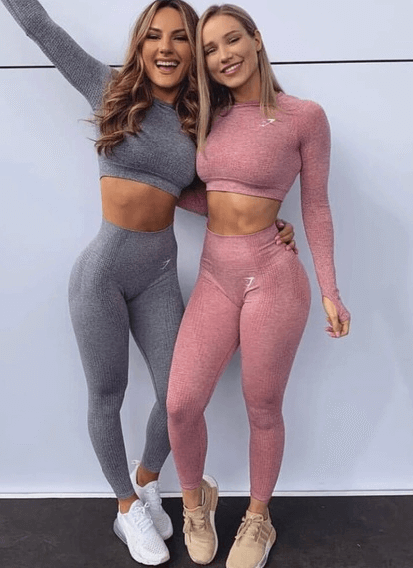 GymShark literally exploded on to the scene with their athleisure line that was more comfortable than the rudimentary gym clothing that most people had ever used.
They made gym apparel that's comfortable, but doesn't look like the active wear your grandma wore to the gym.You can totally wear them to the gym and then wear them again for yoga and then again for some couch surfing.
It's the perfect crossover apparel that has the second-skin feel to it.
You get a full range of motion irrespective of whether you are at the bottom of a squat or deadlift or trying to touch the ceiling with a high kick.
And if you have been running and your butt is growing smaller, or losing weight and ending up with loose skin, you can still count on the stretchy design for a snug fit.
There's sufficient compression in places that can do with a hint of support and lifting. For those who are wondering about sizing, most GymShark apparel run true to size. Yes, there can be an anomaly every now and then, with some items running one size smaller than expected. But mostly, it's a hit and you'll rarely get the sizing wrong.
What About Feel? Are they Comfortable?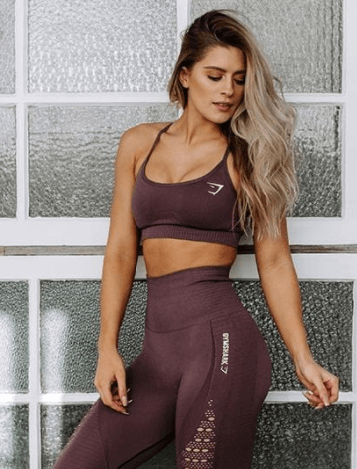 That depends on the line that you choose. The Flex line for example, is their flagship that works equally well at home, at the gym, while running errands and for a jog.
It's a versatile range and is their bestseller for a good reason. However, it is 56% Nylon, 39% Polyester, 5% Elastane blend, which is not as stretchy as their Energy line, which is 94% Nylon, 6% Elastane.
If you are a sprinter or regularly do HIIT, you may find the Energy range of apparel more comfortable than the rest. Be warned that the energy line is a tad see through though in some of the colors.
The Camo range of apparel are slightly thicker than the rest and are preferred by women who aren't looking for a second-skin garment.
It does an excellent job at concealing imperfections, particularly in your thighs and buttocks. The hint of ruched bum detailing suffices to accentuate the curves for a perfect #belfie shot for the gram. One thing is common across all GymShark clothes. They all feel super comfy.
Who is their Clothing for? Who Wears Gymshark?
In the early days, one of the common gripes that customers had was that GymShark clothes were better suited for powerlifters, CrossFitters and bodybuilders, you know, more like those motivation gym bottles that are aimed at keeping you going at the gym.
At least that's the vibe they were attracting. That had more to do with their sponsored athlete marketing program on Instagram than anything else. Since then, GymShark has worked their asses off to shun that image and make it more layman friendly.
They have expanded their line to include more all-purpose apparel that are better suited for everyday use.
Irrespective of whether you are thin as a waif or an ample plus size, you will find an apparel at GymShark that makes your body look better, by offering it the support it needs and accentuating your natural curves.
And if you are an athlete who's stuck to high end brands like PE Nation or Sweaty Betty, then you are missing out on one of the best brands that will give you the look of a high end brand at a fraction of the cost.
FAQ's about GymShark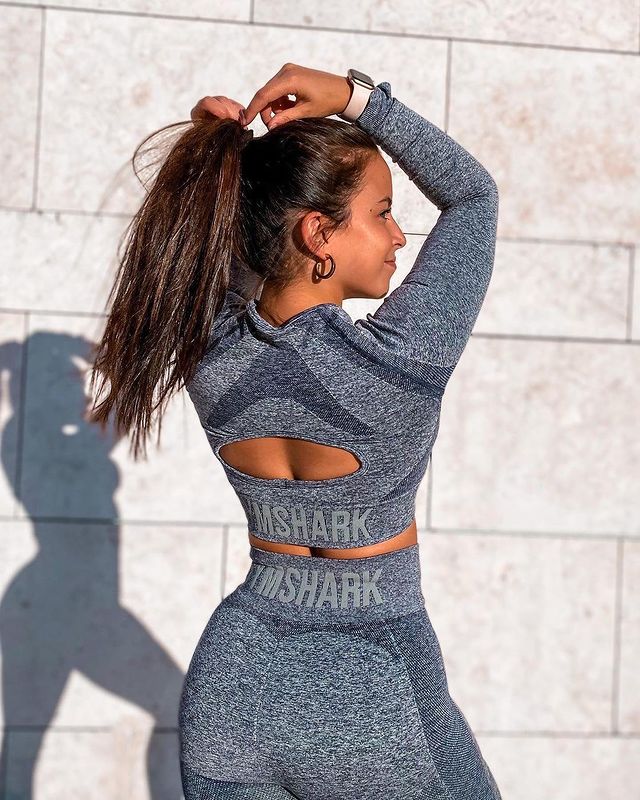 All said and done, a lot of athletes are skeptical about GymShark for various reasons. For starters, it is an online business with no brick and mortar outlets.
At best, you'd have to check where they have a pop-up outlet if you wish to check out some of their clothes before you buy them.
Are GymShark leggings good?
It could very well be said that GymShark has been a game changer in the athleisure space and a lot of their success can be attributed to the quality of their leggings, which are their flagship product.
Unlike typical workout gear, these are designed to be crossover wear that you can wear just about anywhere that you fancy. Also, there are so many options to choose from.