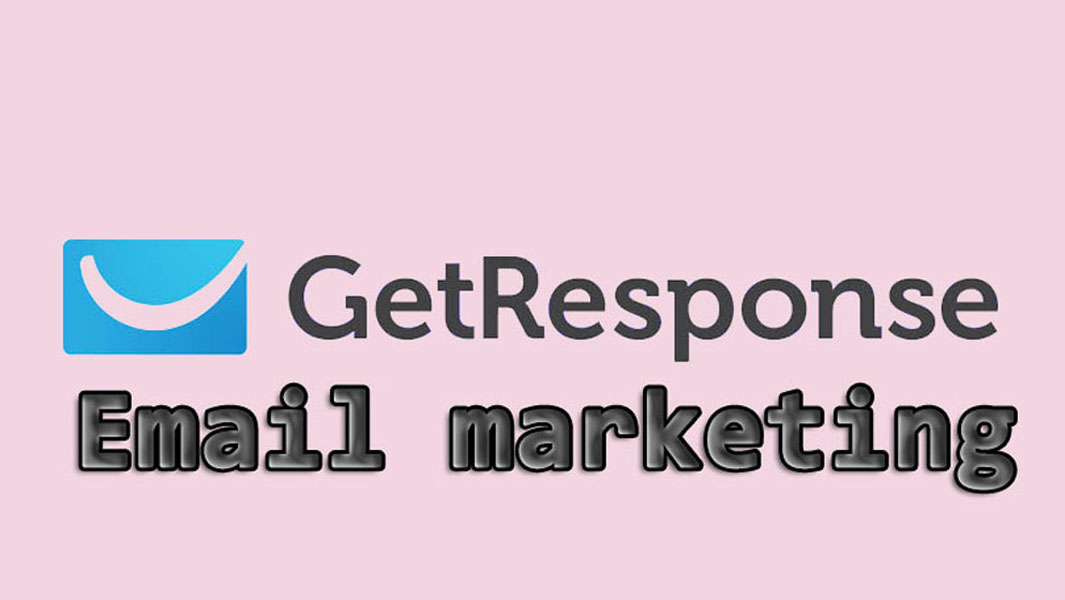 It can be difficult to find an email marketing service that serves all of your business needs and fits within your budget, but knowing what to look for can make the research process easier. GetResponse helps you create content, boost sales, and send effective email marketing campaigns with features like a drag-and-drop email editor, contact list management, and automated workflows. Other valuable features are insightful analytics and reports, segmentation tools, A/B split testing, inbox preview tools for both desktop and mobile platforms, email deliverability tools, and triggered email campaigns.
GetResponse Pricing
GetResponse has four different packages: Basis, Plus, Professional and Enterprise. Prices depend on how many subscribers you have. Each plan includes autoresponders, basic landing pages, marketing automated workflows, unlimited email sends and tags. GetResponse offers a free trial of the Basic, Plus and Professional plans.
If you commit to the service for one year, you receive an 18% discount, and if you commit to two years, you get a 30% discount. Here is a breakdown of each of GetResponse's plans, its pricing and what features are available:
GetResponse's lowest-priced plan, Basic, is designed for those new to email marketing and includes email and marketing automation tools. For 1,000 contacts, plans start at $15 if you pay month to month. For 2,500 contacts, plans are $25 per month.
Along with the features in the Basic plan, the Plus plan offers advanced landing pages and enhanced marketing automation features, tracking things such as abandoned carts and web events. This plan also comes with a free email marketing certification, and you can conduct webinars for your target audience. For 1,000 contacts, plans start at $49 per month. Plus is designed for growth-focused marketers and small businesses
.
Professional, which costs $99 per month for 1,000 contacts, is designed for marketing pros with advanced needs. You get all of the Plus features along with campaign consulting, the ability to hold webinars with up to 300 attendees, and additional marketing automation tools. Five people can have access to the program, and you get 1.5 hours a month of expert consultation for your email marketing strategies.
The Enterprise package is the only plan that doesn't offer a free trial, and it was created for businesses looking for scalable, high-performance solutions and the ability to send multiple transactional emails. This plan is for businesses with more than 100,000 contacts, and prices are set on a custom basis. In addition to the features of the Professional subscription, you get an account manager, a dedicated infrastructure and IP address, deliverability consulting, and access for 10 users. Account managers advise you on how to improve your emails' deliverability, and they provide day-to-day support so you get maximum value out of each email campaign.
If you exceed the contacts specified in your plan, GetResponse won't interrupt your service. Instead, it charges a fee.
GetResponse Features
GetResponse is packed with valuable features. These are the main ones.
A/B Testing 
While you're creating your email, you can conduct A/B split tests to find out which version of your email will be better received by customers. You can test different content, subject lines, time of day and day of the week. Once you determine what your subscribers respond to, GetResponse will send out the best-performing email.
Analytics and Reports 
After you send your emails, you can track how well the campaign performed with GetResponse's analytics. You can view the open rate, clicks, unsubscribes, conversions, bounce rate, social sharing statistics, and how many emails were opened by desktop email clients and how many by mobile clients. You can compare results for two email campaigns to determine which one had better results.
Another helpful feature is the website tracking code you can install to track the sales, signups or website visits from an email campaign. Analytics are viewable as both charts and tables; you pick the graph that you prefer. The map view allows you to pinpoint where your contacts are and monitor their response habits.
Automation 
GetResponse has drag-and-drop automation tools that make creating workflows easy. You can use these features to welcome new subscribers or remind customers they have items waiting in their cart. You can also test, track and tweak workflows to create more successful email marketing campaigns.
Contact Management 
It's easy to manage your email list with GetResponse. You can create a list and import your existing contacts, add new contacts, segment and filter your contacts into groups, and track the growth of your lists. With automatic email list hygiene, GetResponse processes opt-out requests and bounces to keep lists free from problems.
CRM 
One impressive feature of GetResponse is that you can create customer profiles and custom pipelines for sales. You can spot opportunities and track all your leads in the CRM.
Email Creator 
With GetResponse's drag-and-drop editor, marketers of any skill level can create responsive emails. To begin, you choose between GetResponse's drag-and-drop email editor or HTML source editor. If you choose the drag-and-drop editor, you are directed through each step to ensure you don't miss anything, such as creating a catchy subject line. You can start with one of GetResponse's templates or create your own email from scratch. The editor lets you drag items like headers, text blocks and image blocks directly into the email. You can scale, resize and crop pictures. It also has 1,000 free stock images to choose from.
You can preview the email as you make changes so you know how customers will see it on both mobile and desktop devices. Once you finish designing your email, you can also see how it will look in different browsers. You can also check the spam score to determine whether your email will successfully be delivered to contacts.
It's not just emails you can create with the editor. You can also build responsive landing pages for your emails, including opt-in forms, sales, promotions or download pages.
Email Templates 
With more than 500 newsletter templates in GetResponse's library, it's easy to find one that fits your business. Templates are available for an array of industries, including fitness and wellness, travel, retail and e-commerce, health and beauty, creative agencies, online coaching, automotive, and education.
Forms and Surveys 
GetResponse has templates for forms that you can leverage, including newsletter signups, order forms, free downloads, event signups, seasonal forms and blank forms. A/B testing is available for forms, and you can add custom fields to create detailed user profiles. Web forms can integrate with applications such as Facebook, WordPress, PrestaShop, Joomla and WooCommerce.
For no extra cost, you can make surveys to send in a newsletter or place on your website. You can create a survey with up to 50 pages, use different question formats, and add your brand logo. Once your customers complete the survey, GetResponse collects and analyzes the data.
Pros
GetResponse has many features that make it a decent program.
Customizable email creator: The email editor is accessible for people at all skill levels, including those with no graphic design experience. You can use either your own HTML code or one of the design templates. Templates are fully customizable, letting you add your own colors, logos and content.
Free trial: GetResponse offers a 30-day free trial on three of its plans so you can test out the platform before you begin paying for it.
Segmentation: Segmenting your recipients can increase your engagement and click-through rates by delivering personalized and relatable content to your contacts by group, rather than blasting them all with one mass email.
Integrations: GetResponse can integrate with many other services and platforms, like CRM, CMS and social media. This helps create a multichannel email marketing solution for your business.
Cons
While we found a lot of positives with GetResponse, there are some factors to take into account before signing up.
Slow email creator: While the drag-and-drop email creator is easy to use, it's not as simple as tools from other service providers we evaluated. It was slow to load and make changes when we tried it, which is frustrating when you want to create and send out emails quickly.
Confusing spam score: If GetResponse assigns your campaign a spam score above a certain number, you can't send emails, and it's not always clear why your number is high.
Emails landing in spam: When we sent our emails to Gmail accounts, many of them landed in the spam folder. However, this could be because we didn't send the emails from a business address, which most email marketing programs recommend.
No free version: While GetResponse offers affordable plans for businesses and a 30-day trial, it doesn't have a free version of its software. Many other programs we reviewed have a free plan with at least the basic features.
Customer Support
GetResponse has good customer support. We contacted support representatives over live chat, and they answered all our questions thoroughly.
If you have questions, you can reach out to representatives through live chat or email, or browse tutorials and the blog, which has an expansive knowledgebase with answers to questions like how you create and send newsletters, how to start a workflow with multiple conditions, and how to set up regular imports to your lists. You can also sign up for a webinar and schedule a free consultation with GetResponse when you open your account.