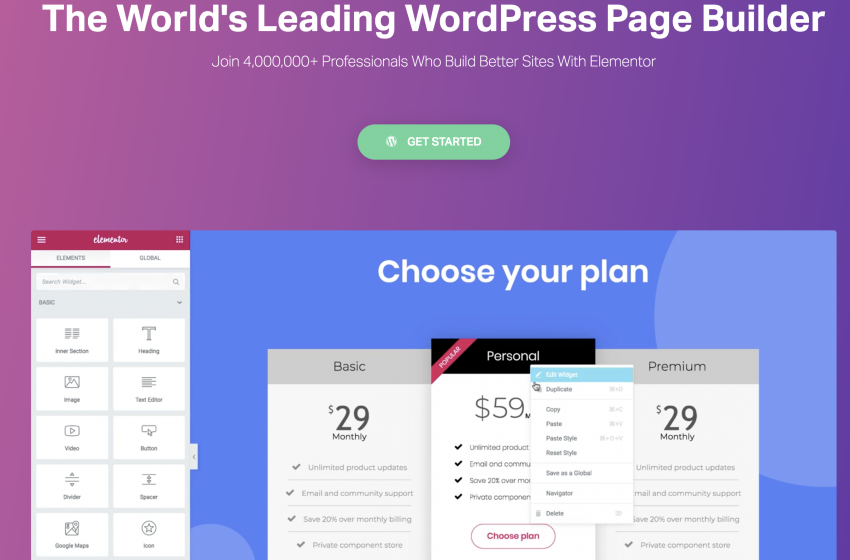 Elementor is the most advanced WordPress page builder. In just a short period of time, it has become the most-sought after visual page builders for equally popular WordPress. The Elementor was released in the mid of 2016 and it's now become a rage among web developers across the world. With over 2 million installs and eye-catching rating of 4.8 stars on WordPress.org, it's popularity has been increasing with every passing day. It is an ultimate page builder for WordPress and people all over are simply loving it's impressive features.
Let's take a quick look at it's Pros & Cons
Pros
First of all, it has a live front end page editor
The page builder gives you real time preview of the changes that you make. You can either add a button or tweak it wherever you want. One can instantly see the changes without waiting much.
Secondly, it offers website personification features
It offers a number of website personification features that will help you to make your website super stunning and beautiful. You can easily add your statement features and make it personified.
Thirdly, it offers template and block library
We all know that how amazing templates are. They save a lot of time. Within a few clicks you can create your own dreamy page. Be it a landing page or any other page. The builder offers a versatile range of templates to users. Along with that, you can add blocks into the pages as it offers a versatile range of blocks for all kinds of sections including About Us FAQs etc.
Fourthly, it offers most powerful popup builder like no other page builder.
Fifthly, it offers extensive mobile responsive options.
As people are now accessing most of the websites on mobile, Elementor offers a lot of mobile friendly options such as paddings to the sections, margins, layouts etc. Just click on the Mobile or Tablet icon to get started.
Sixthly, it offers PRO create custom headers/footers
You don't need to worry about creating customized headers or footers on the pages. Elementor gives you a plenty of options to create customized heads and footers.
Seventhly, it offers PRO create post type layouts.
Cons
It's features miss out some useful options for builders
The block library and template are quite weak
There is no whitelable version
The header builder doesn't have Schema
Extra third party addons often cause some technical glitches
Detailed Review
Many page builders are clunky and very hard to use. It's quite a daunting process to use page builders. But Elementor changed the whole concept and perception. It's such an incredible page builder which allows users to make use of it's features without needing a developer. Undoubtedly, it is the best and user-friendly page builder in the market today. It has rich features, quite intuitive and swift in nature. One can easily create some of the most powerful and beautiful websites by using Elementor without wasting hours. Within a few minutes, one can create a stunning website with full functionalities without compromising on his vision.
Benefits of using Elementor
Elementor is the most user-friendly page builder today. It helps you to create an advanced styling, layout and design elements for your WordPress website.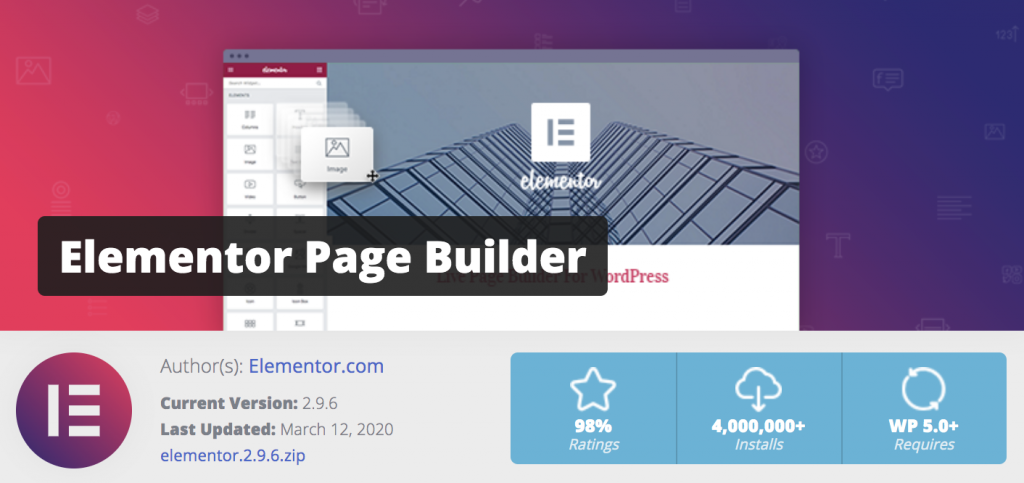 How it's interface works?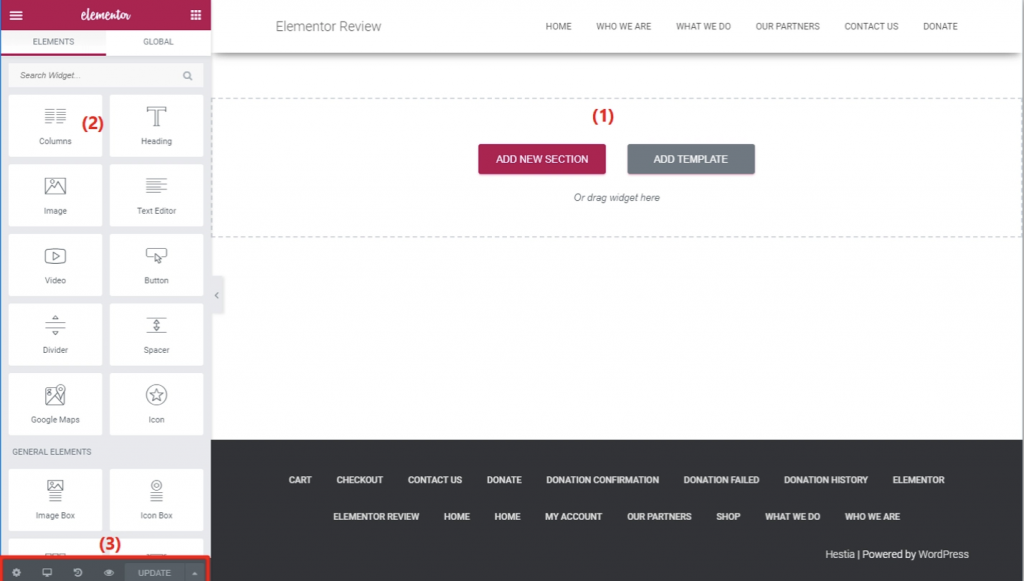 Once you launch the Elementor, you will see 3 options
The content area: Here you can see your regular theme outside this area, you have to build your own design in the area marked with grey dotted line.
Elements and widgets: They are nothing but building blocks that you will be using to create/ design your website.
Settings: Here, you will get instant access to make the changes, preview all your changes on different devices such as mobile phones, tablets, or laptops.
Final thoughts
Due to its versatile and incredible features, it is the most popular and sought-after page builder for WordPress. It allows every amateur to create his website without requiring any technical help. With step by step guide and easy-to-use features, Elementor doesn't take much time, energy, or effort. It is nothing short of an essential and empowering plugin for WordPress which is getting better with each passing day with new developments and improvements. There is no sign of slow-down when it comes to Elementor. It has outshined every page builder in the market.