About Casetify Cases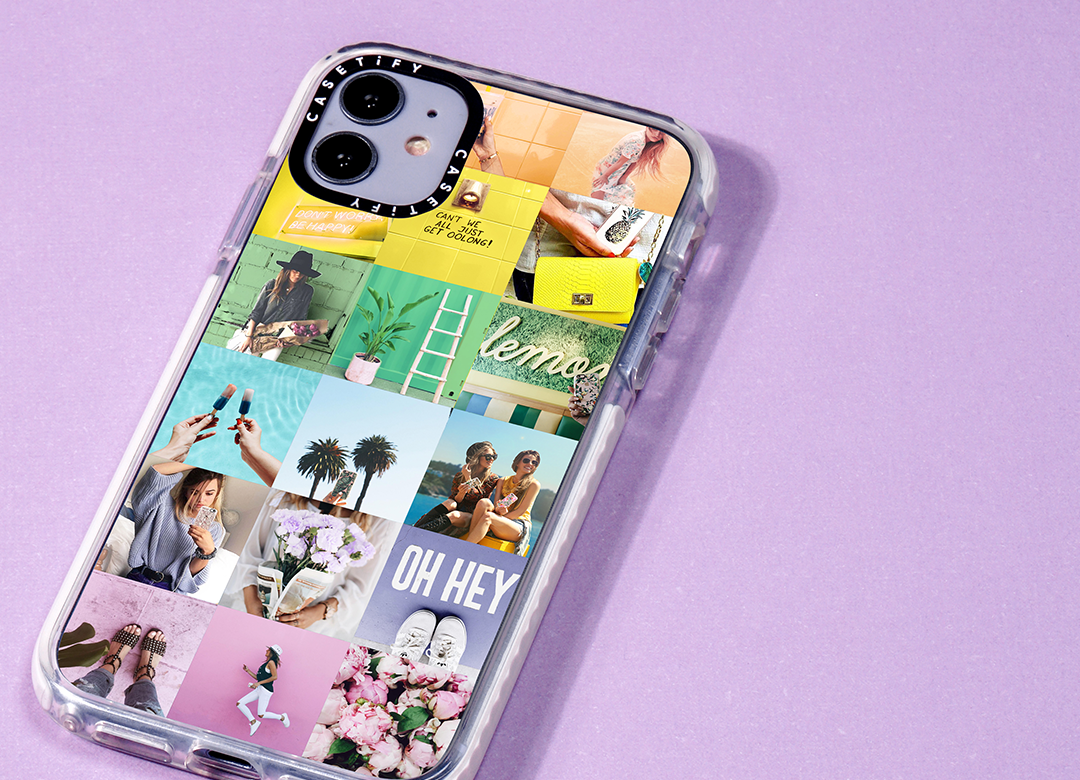 In a world of Tom, Dicks, and Harrys, you can often feel invisible by being part of the crowd. However, when there is a will to stand out and embrace your unique personality, there is always a way. And, in this case, the way is Casetify Cases.
It not only encourages you but also enables you to be who you are in its complete essence. Casetify reviews will help you figure out how to channel your inner artist before making your next purchase for the best Casetify cases.
Overview of Casetify Cases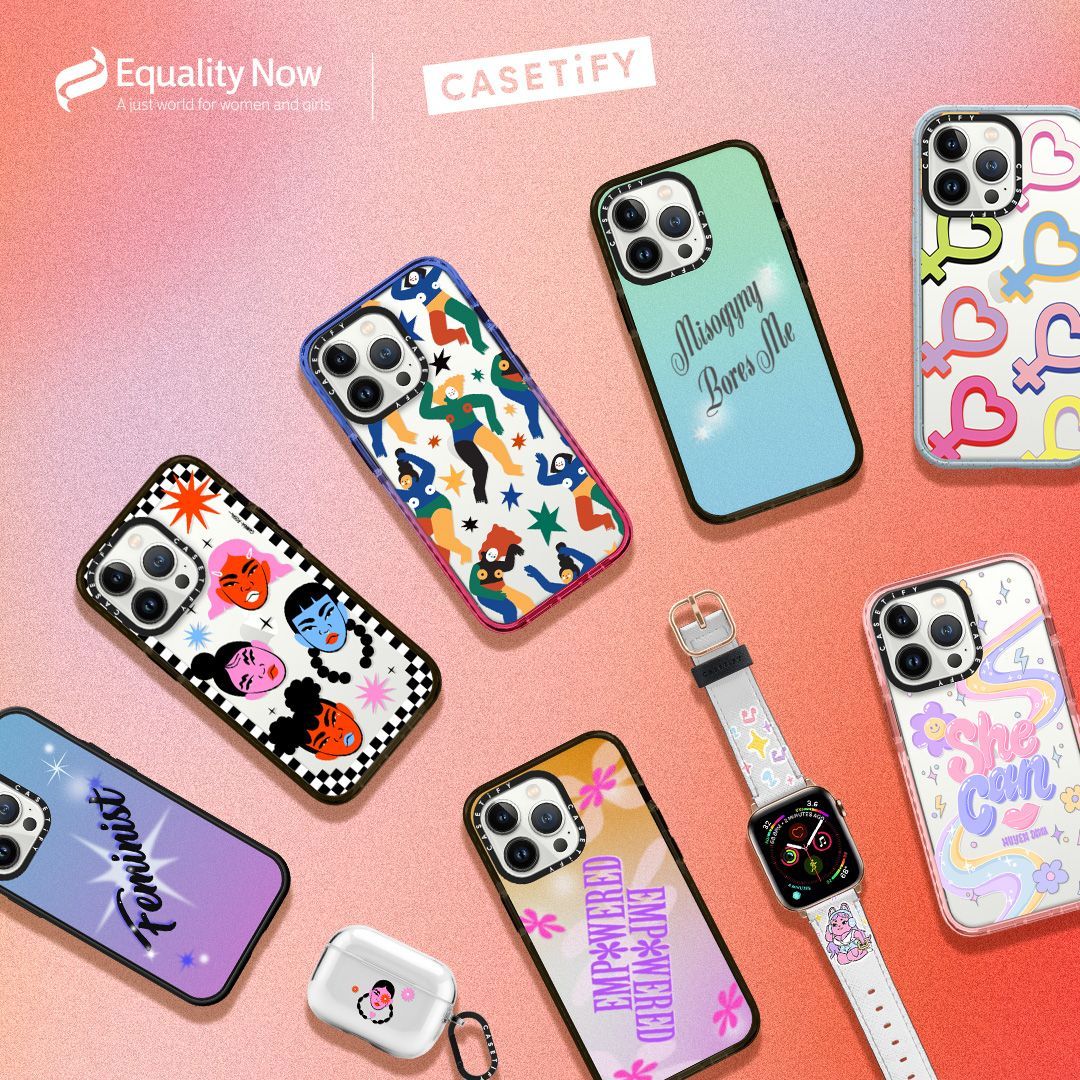 Casetify is one of the leading tech brands in the world. It rose to fame due to its focus on curating contemporary and chic phone cases and accessories. While mobile companies focus on people's needs and provide the latest versions of iPhones and Androids, Casetify is working towards dressing up these phones!
Casetify offers cases for phones, Airpods, Apple Watches, Gadgets, Macbooks, and iPads. The company believes in catering to a diverse range of customers. For this very reason, Casetify has collaborated with NASA, Pokemon, and Hello Kitty!
The brand believes in keeping up with modern times. Due to this, they also collaborated with big celebrities such as Pharrell, Sarah Jessica Parker, Kylie Jenner, and Gigi Hadid, who were spotted fashioning Casetify's phone covers.
This created a global buzz and got more and more people to become part of something unique.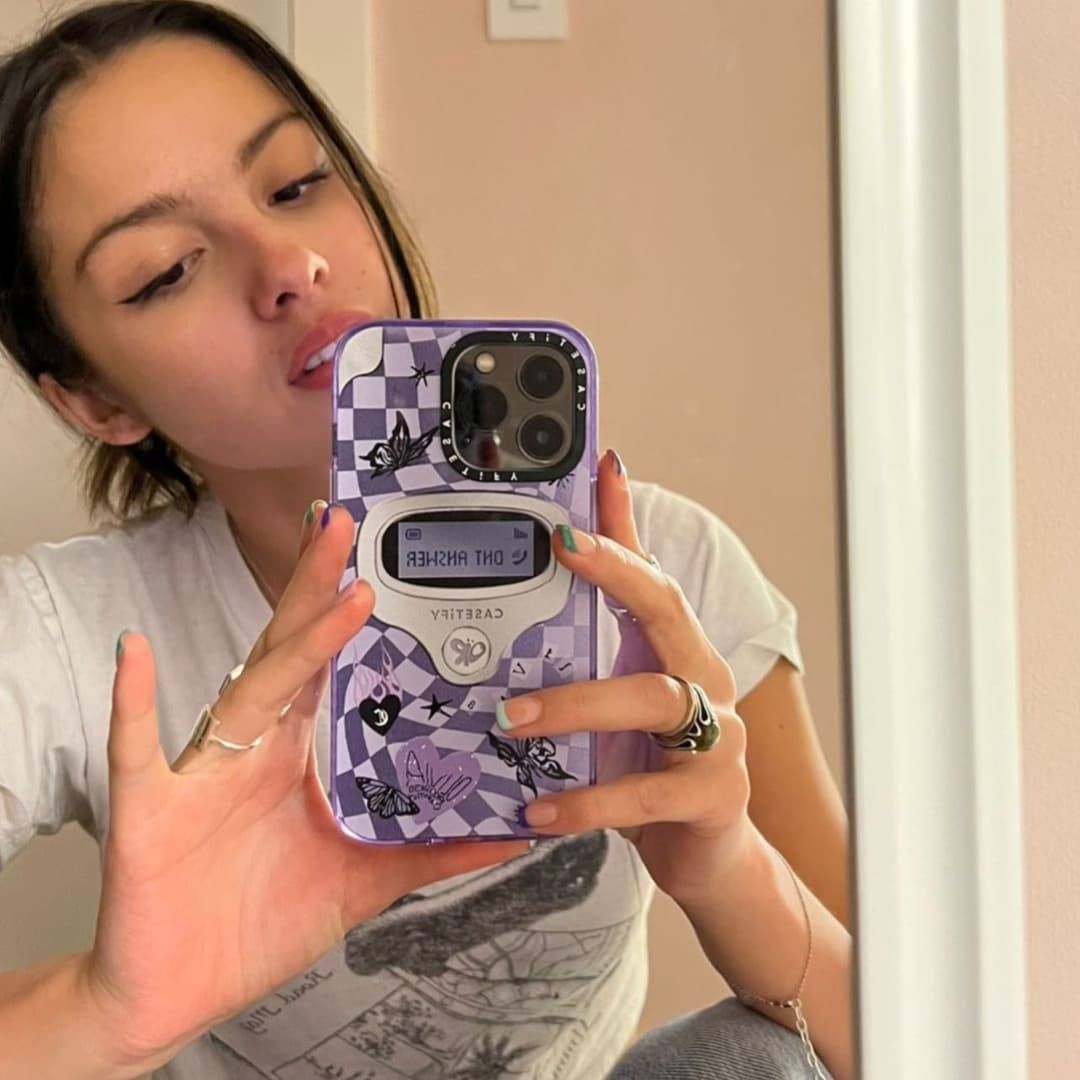 Pros
It gives clients plenty of space to experiment and customize their phone covers
If you don't want to design, you can choose from a diverse range of designed phone covers
International shipping is free for all orders above $35
Phone covers are designed in a way that they look chic and keep your phone from damage
Transparent covers are also available with unique designs
Sound quality is not compromised at all
Cons
While the quality is supreme, the prices are a bit high than average
Some people have reported that the covers are a bit heavy for a phone cover
There have been complaints about phone covers not protecting the phones from getting damaged
The matte finish is not quite as neat as other options
The warranty duration is too small
Casetify Cases Products Review
If you are looking to add something fun to your monotonous life that revolves around tech gadgets, then Casetify cases are your go-to. These products are fun, bold, and perfect for a fashion dapper.
There are endless choices to choose from, so if you are here to read Casetify reviews, let's dive in!
Casetify Mirror Case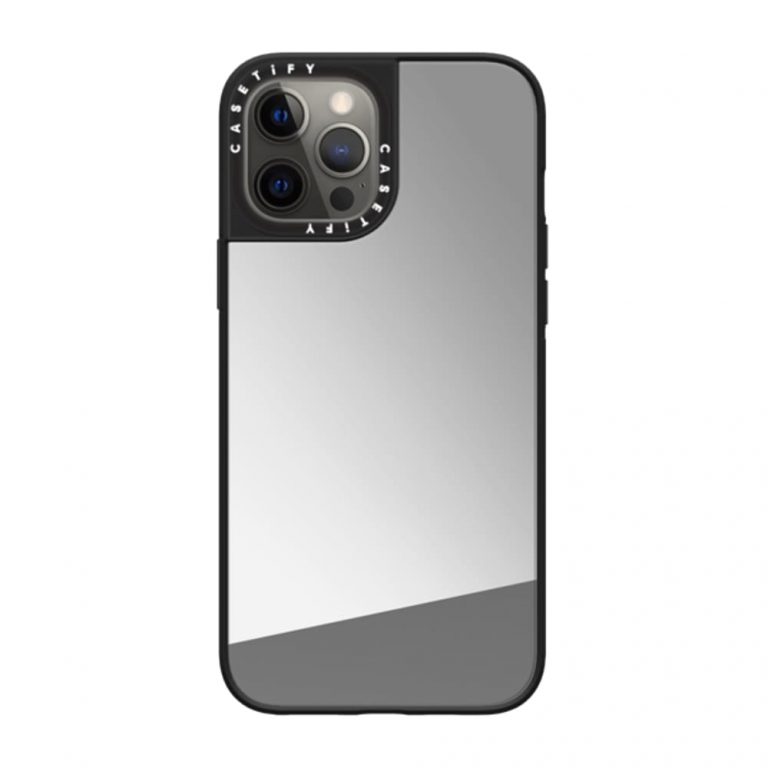 When it comes to innovation, Casetify is relentless and is always on a hunt to produce something more creative.
The Casetify Mirror Case collection is classic and can reflect your essence in its entirety. The silver mirror case is incredibly reflective akin to a mirror. However, the fun part is that it's not made out of glass.
The reflective surface is plain and high-toned on the outside, but you can customize it and get anything you want on it. It could be text, image, logo — whatever you may fancy making it a bit more personal.
The best thing about these cases is that the edges are slightly higher than the phone's width. This feature allows screen protection in case of a fall. The cutouts for speakers and mic are also immaculate and do not hinder any of these components.
While the cover is perfect for anyone looking for a personalized and elegant phone case, there might be some cons as well. For example, the cover's body is prone to catch fingerprints on its surface.
Moreover, the website also mentions the phone case, without its protection, may get scratches after a while.
So, you need to weigh the odds and deduce if this is for you or not! But rest assured, this is one of the classiest phone covers in the Casetify Mirror Case collection.
Casetify Apple Watch Band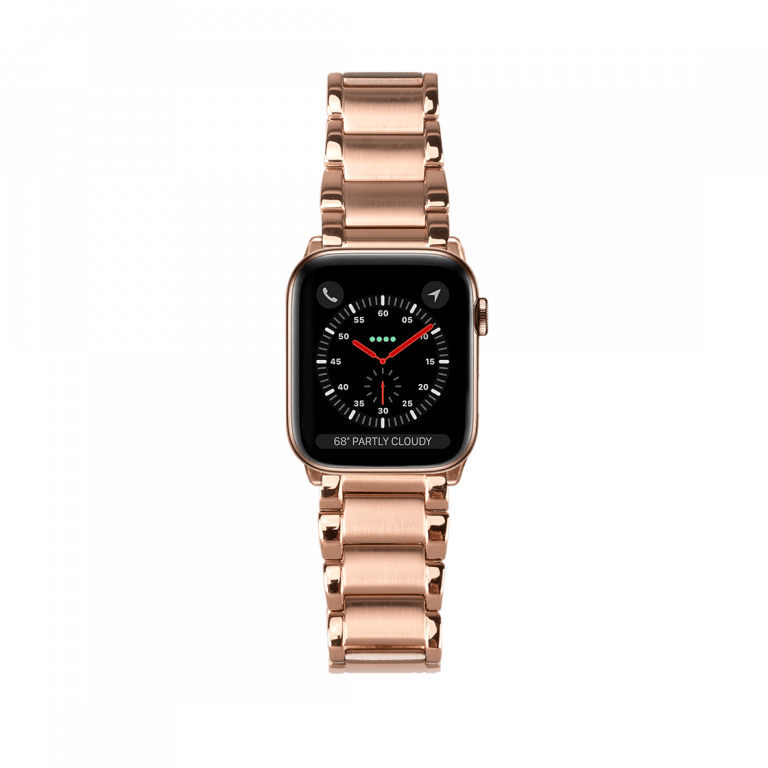 Are you looking for an Apple Watch Band that delivers style and comfort? Well, look no further because Casetify Apple Watch Band is the one for you!
Casetify's ultimate Saffiano Watch band is designed carefully to cater to your comfort and the environment. The band is made from vegan faux leather and recycled materials.
Moreover, the company ensures that the packaging is as environmentally friendly as possible by using biodegradable ink for print.
You can choose any signature print when selecting a Saffiano Watch band, or you can opt for customization. All types of designs are available — from plain leather to colored patterns. You can pick one and add minor details to it to make it more personalized.
Casetify's apple watch bands can genuinely add a speck of special touch to your Apple watch. So, experiment with design and style while also saving the environment! Pretty good deal, huh?
Casetify Cases iPhone 11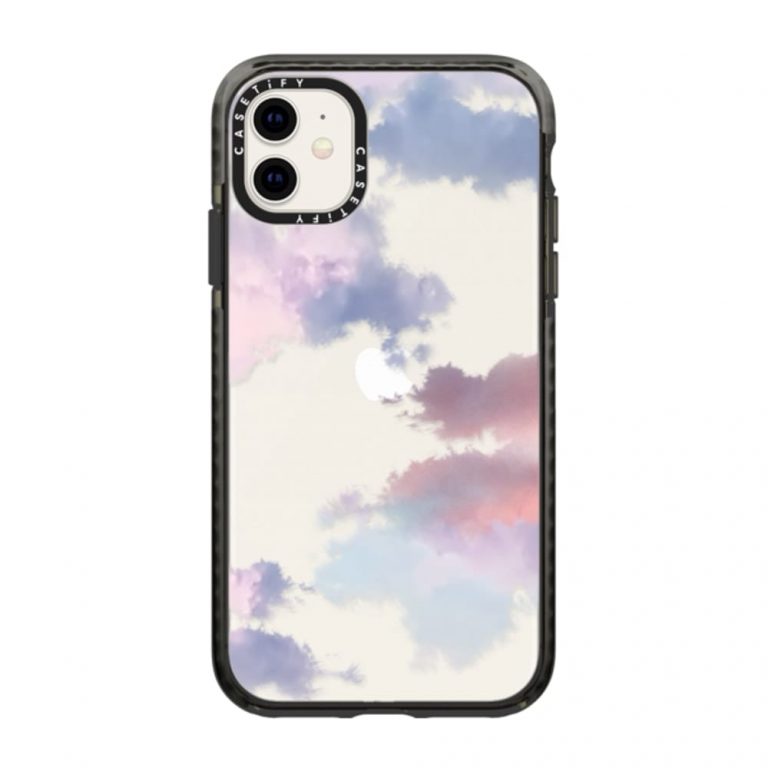 iPhones deserve to be treated with fancy phone covers. And, what is better in the market than Casetify Cases iPhone 11? The Casetify iPhone collection is massive and caters to all the latest models. So, if you want to get one, let's dive into a review.
The Marble iPhone Casetify Case is the ultimate option for anyone looking for elegance and protection. The case is made out of marble, which is pretty, stylish, and highly classy material. If anything, it enhances the sophistication of an iPhone.
This phone case is available in an impact case, a grip case, and an ultra impact case. The ultra impact case is ultra perfect for an iPhone 11. The cover has a relatively slimmer outlook with 9.8-foot drop protection and QiTech bumpers.
Moreover, there is also a wireless charging compatible option available.
And, not to forget, like most of Casetify's phone cases, this one can also be customized. You can choose from a variety of marble colors and also opt for text in different shapes, fonts, and sizes to give it a unique spin.
Casetify Android Cases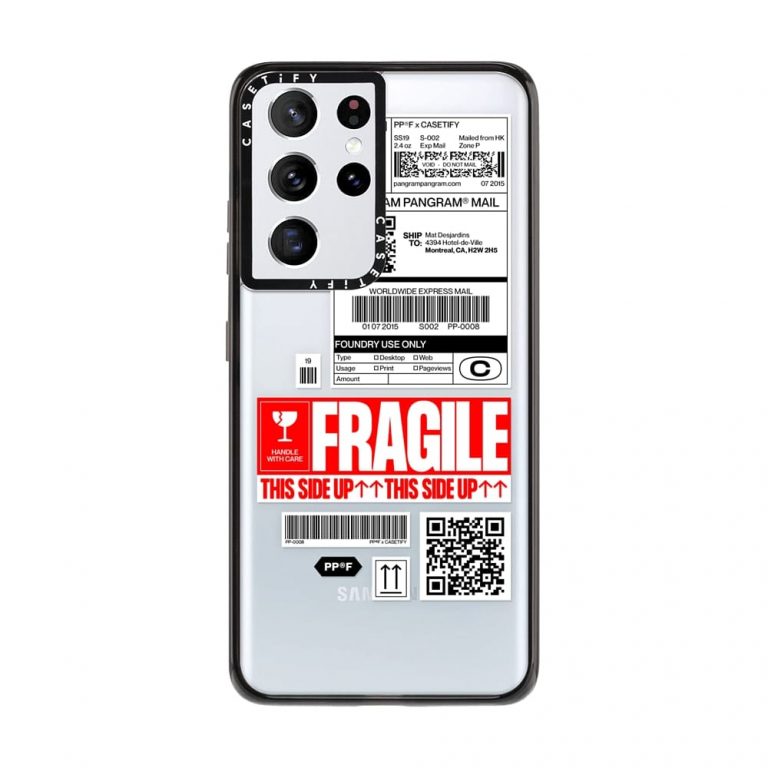 Android users also deserve unique accessories for their phones. Casetify Android Cases collection is diverse and caters to different models. However, the Galaxy s21 ultra is a must-have for all Android users.
The case is simple and sophisticated. Your phone will be protected from scratches and look fancier than usual —thanks to the cover. In addition, it comes with a Bezel Screen Protection and a flash-absorbing camera ring.
These cases are also wireless charging compatible and have 360-degree all-around impact protection to maximize efficiency. Moreover, the overall profile is slimmer than a 10-cent coin to yield a slicker and classy look.
These android covers come in a wide range of designs and colors. You can choose from already existing cases or customize your very own by adding text, logo, or any funky graphics to make it visually appealing.
All in one, Casetify is dedicated to providing the best to Android users!
Casetify Airpod Case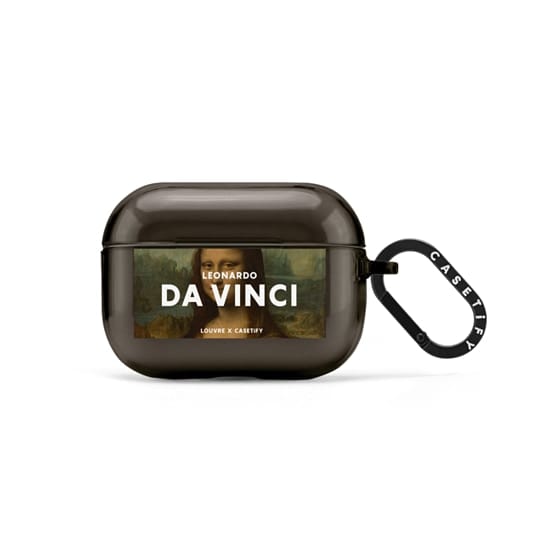 Still, recovering from the last time you lost your little two devils — the AirPods? Well, it is time to find a sustainable way to keep them safe when you're not using them.
Casetify thinks for everyone. Yes, even the Airpod users. The Casetify Airpod Case collection consists of AirPods boxes that are tiny and designed ergonomically to protect your gadgets when you're not using them.
They come in different sizes and colors to choose from, but of course, you can utilize the option to customize them however you like.
Compostable AirPods/Pro cases are available in different colors, but you can order multiple variations of it as per your choice. In addition, you can select different colors and fonts — all of them are specifically non-toxic.
If you are dedicated to protecting the Earth, you are in for luck. The best thing about this Airpods cover is that it is entirely environmentally friendly and compostable. The ink is biodegradable, and the case is made 100% out of plant-based materials.
Casetify has its very own proprietary blend of biopolymers, starch, and bamboo to construct the case. Moreover, the company has vowed to plant a tree every time composite is sold off.
Casetify Cases Reviews from Customers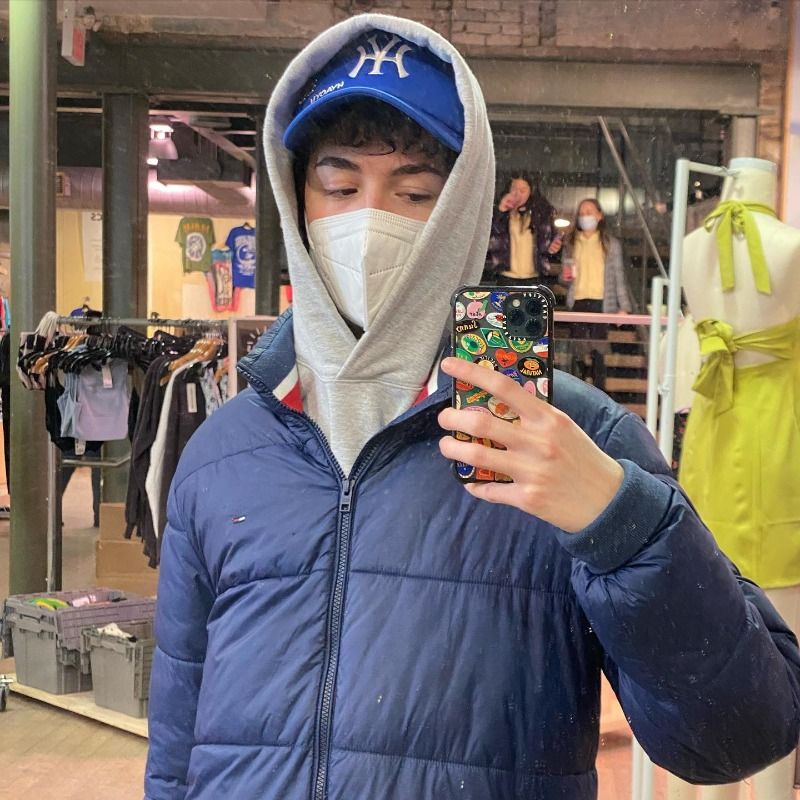 The only way to find out if the product is worth buying is to pay attention to what the customers say. Casetify has enjoyed the reputation of being fun and Instagrammable, but there is more to the picture.
It is currently enjoying a rating of 4.1/5 on the Trustpilot, which means customers like it overall.
It seems like many people appreciate Casteify cases for what they are — an investment. One satisfied customer wrote, "It is quite durable that protects a $1000 investment from all sides."
While others have relished the cases for guarding their phones from fatal falls, as another customer wrote, "The cover is well equipped to protect the phone from 4 feet high fall."
It seems like people like to have the power to customize. A satisfied customer wrote, "If you can't find anything you like, they even do custom designs where you can design it yourself."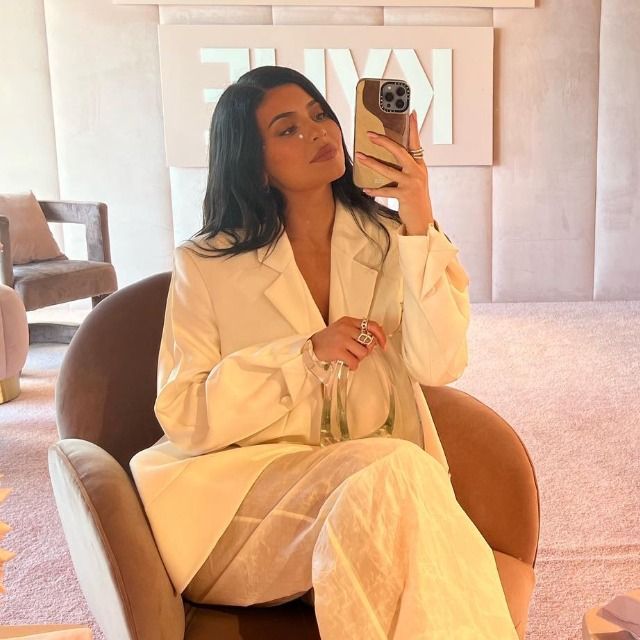 Customers are mainly of the opinion that Casetify cases are worth it. A happier shopper commented, "For $39.95 and free shipping, I say this is an excellent case for the iPhone 6 plus."
Meanwhile, another customer openly encouraged others to pursue Casetify as well, "If you are looking for something fun and stylish for your mobile device, give it a try."
Moreover, if you are stuck thinking about what to gift a loved one, Casetify cases make a good present. At least, that's what the customers reckon as one of them wrote, "Casteify's cases make for a good gift since you get to add your own images."
Even customers who were not entirely pleased with the experience had something positive to say about the company; whether it was the shipping policy, early deliveries, endless opportunities to be creative, etc.
Sign Up for Casetify Cases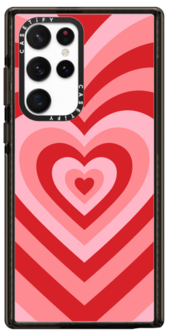 If you want to sign up for Casetify Cases, then go ahead and become an integral part of the community. The sign-ups are open all over the United States. The process to sign up is super simple! All you need is a working email ID, gender details, and contact number!
After providing sufficient details, you will be asked to accept primary conditions. Then, tick the box, and get all the latest updates! But, wait! Are you confused about why you should sign up for Casetify Cases notifications? The answer is simple— you will get loads of discounts.
For example, when you sign up, you will instantly get 10% off your first order. And, with time, you will receive updates for all the discounts and sales. Don't you want exclusive details to make a beeline for your favorite product?
Where to Buy Casetify Cases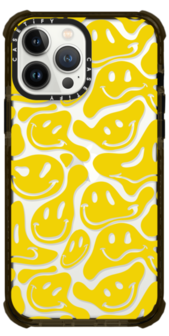 The best place to shop for Casetify Cases is through their website. You can easily choose from a diverse range of selections and customize them as to your convenience. In addition, the website is user-friendly, and you won't have to work hard to find suitable options.
Moreover, the best thing about shopping from their website is getting all the available options. And, shipping is free for anyone if the order is above $35.
However, if you prefer to visit Casetify Cases in person, that is an option. You can visit Shop B26-28, B/F, Landmark Atrium anytime between 11:30 AM and 8:00 pm on the working days. There is a friendly staff there waiting for you to help!
You can also buy from Casetify's retail partners such as Shopbop, Nordstrom, AT&T, Revolve, and Anthropologie. Some products are also available on Amazon, Walmart, and Best Buy.
Casetify Cases Shipping and Return Policy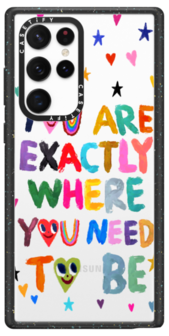 Casetify has domestic as well as international shipping. The company usually dispatches the order in one to three business days. However, international deliveries take one to two weeks to reach, while international deliveries can take up to a month or more.
There is also an option to choose expedited delivery. In this case, a mailing service of your choice can step in and deliver your package instead of the company. However, this service can take up to three days to a week.
There is also free shipping for orders above $35. However, if the package is shipped outside of the United States, there might be some cost that you'll need to bear in case of tax duties.
Casetify's return policy is relatively straightforward! If you received an order that is defective in any way, you should contact them right away with a picture of the product. However, make sure that you do this within ten days of receiving the package.
There will be no product return if there has been no prior communication with the company. Another thing you need to remember is that if you paid cash on delivery, you only have two options — either exchange the product or take store credit.
If you paid online, then your payment will be returned.
And, last but not least, if you bought a customized product and it is defective, then you'll only get 50% back.
Casetify Cases Promotions & Discounts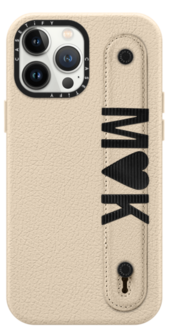 It is never a bad idea to save money. You should always look for any sort of discounts and promotions to get maximum advantage. Casetify is competing against big tech companies, and hence, it strives to collect loyal customers.
One easy way to do this is to provide them with generous discounts.
There is a 10% referral discount through a referral program. So all you need to do is find someone as enthusiastic as you and refer the website to them. This way, you and your friend will get a fantastic discount while following the conditions provided on the website.
There are also ongoing sales and discounts. All you need to do is wander on the website. Some products have deals as high as 40%. But, they are not permanent— they come and go. So, keep an eye out!
Casetify Customer Service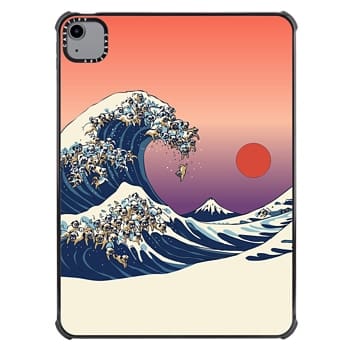 If you have any further questions not answered in this review, you can directly reach out to the company. You can reach the Casetify Customer Service through:
Follow their official pages on Instagram, Facebook, and Twitter
Fill out the form on their website
Write to the following email address: hello@casetify .com
Casetify Reviews: Editors Verdict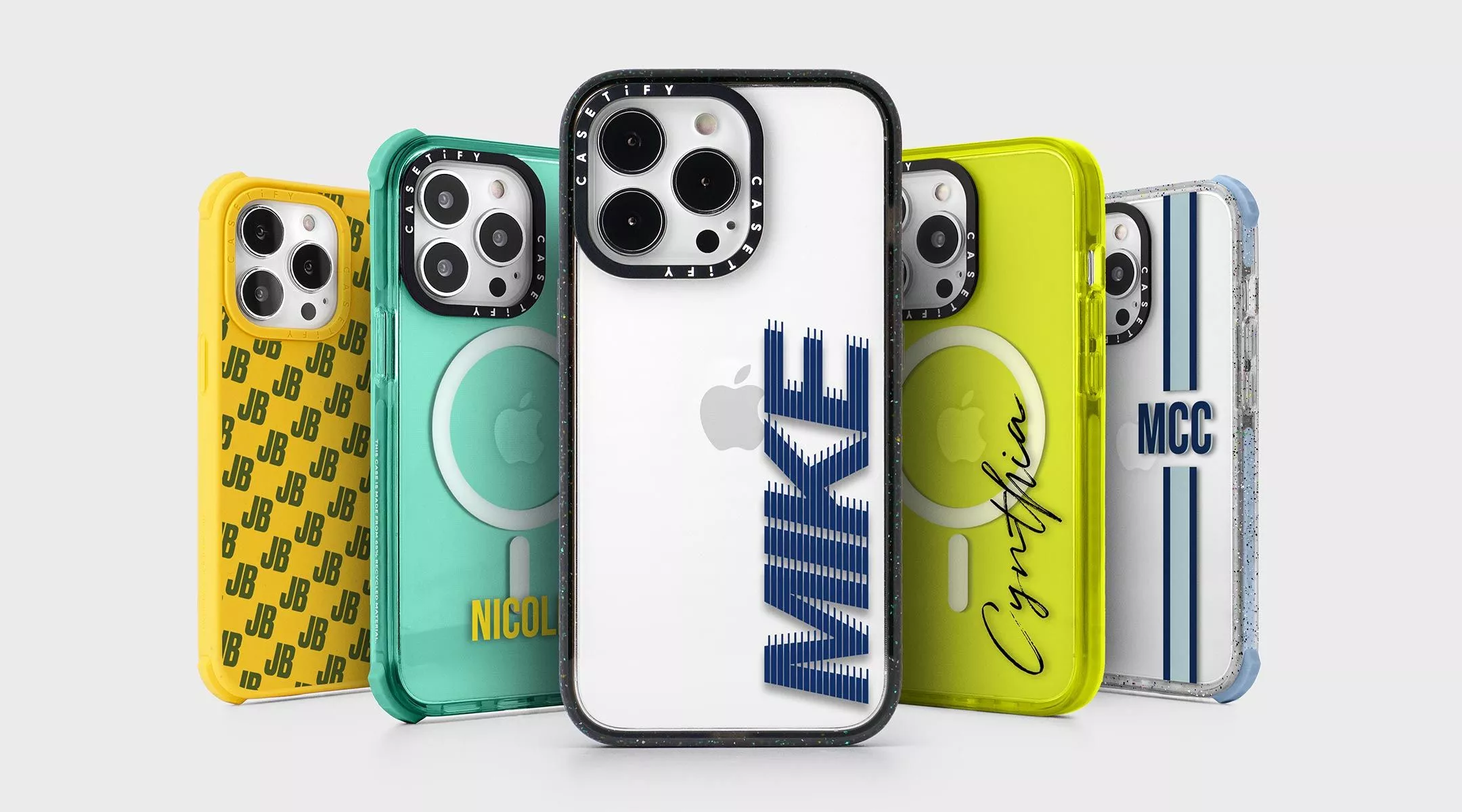 So, are you thinking about treating yourself or a loved one from Casetify cases after reading Casetify reviews? I sure am! Not only do they have the classiest products with unbelievable customization options, but they are also environmentally friendly and compostable.
Sure, the prices are higher than average, but keeping the quality in mind— these cases can be quite an investment to protect the expensive tech gadgets we use. In addition, these cases will not only shield your devices but also give them a personality. How cool!
So, are Casetify Cases a good investment? Yes, yes they are!
Still on the search for some unique and high-quality phone accessories? Check out our popular accessories brand reviews such as Pela Case and Gazelle Phones.
Casetify Cases FAQ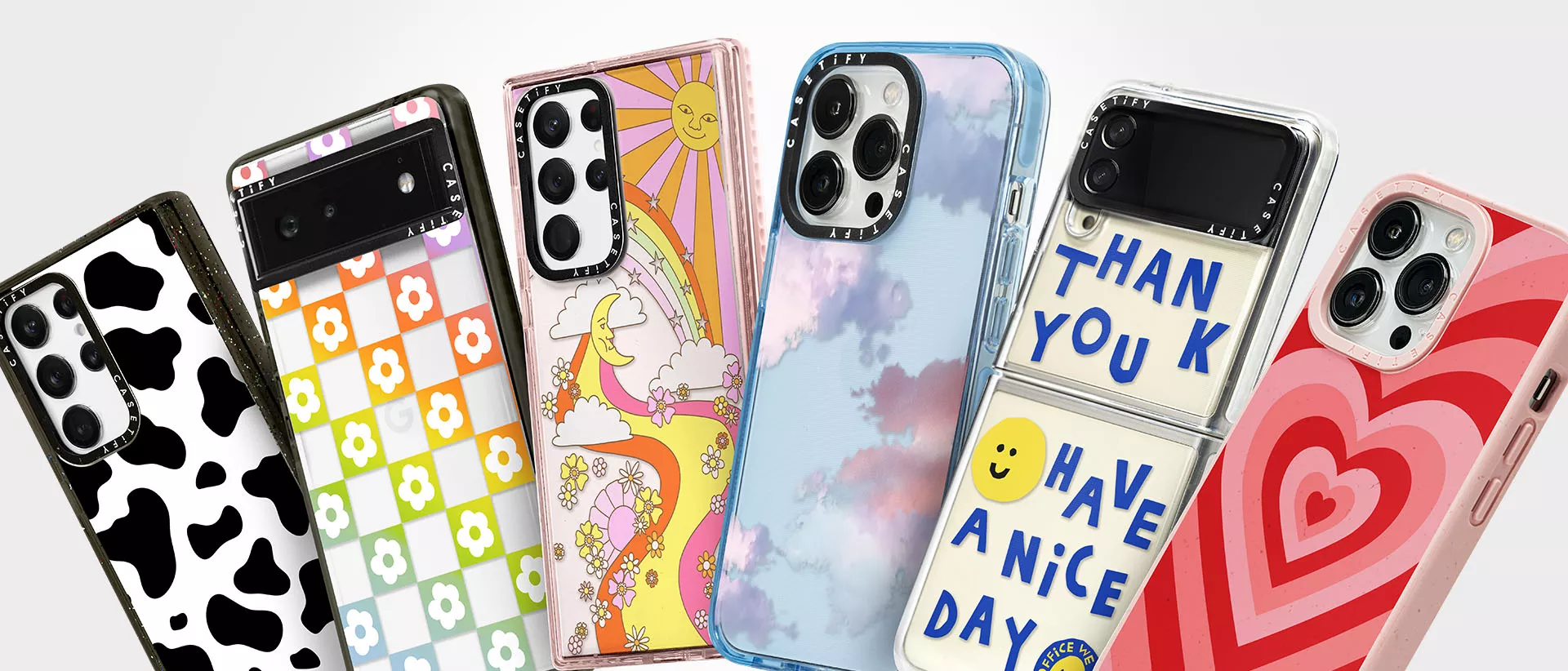 Are Casetify cases protective?
Casetify cases are made with the best materials. There are different variations, but the ultra cases are made with QiTech materials fiercely protecting your phone.
Most of the covers can survive a 6.6-foot impact, while the ultra impact cases can survive up to 9.8-foot.
Do Casetify cases turn yellow?
Casetify cases are designed to last for a long time. However, it depends on how they are being used and maintained.
For example, if the cover is perpetually in use or has direct exposure to the sunlight, it might lose its color or become yellow with time.
Does Casetify offer a warranty?
Casetify products have a six months warranty. If this in time duration, you find a defect in your product, you can reach out to the customer's service. The office will then direct you on how to take the next few steps.
What are Casetify cases made of?
There is no definitive answer to this as it varies from cover to cover. However, most of the Casetify cases are made of Thermoplastic polyurethane or Poly carbonate.
Do Casetify phone cases cause overheating?
No, it is quite the opposite! Sometimes, our phones heat up due to many apps opened in the background, overuse, or direct exposure to the sun.
The phone case traps this heat from burning your hand and protects the phone from any external damages.