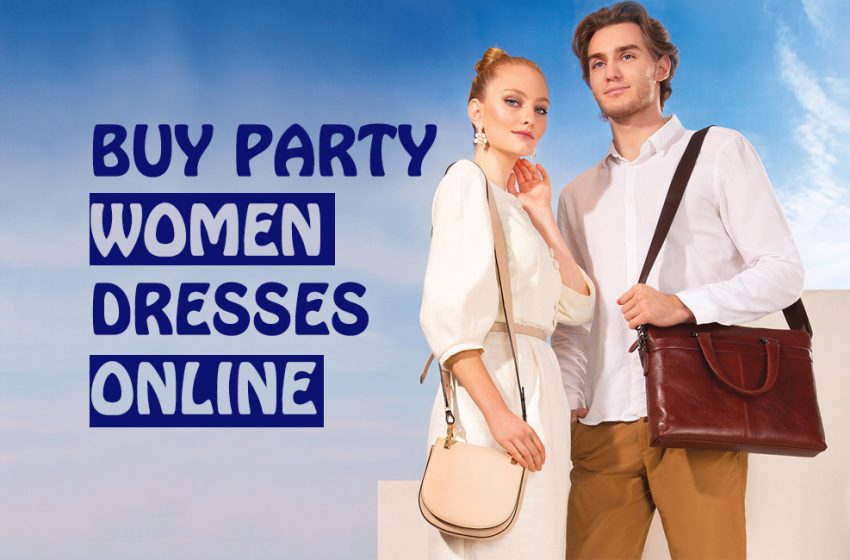 About Boohoo
Shopping fashion deals online has become a favorite pastime of many. Who doesn't love a great deal, right? But when you purchase from international sites, it can sometimes be a mixed bag and you run the risk of receiving an item that looks nothing like the photo.
That's why reviews are so important when you're looking for online deals. They help you gain some insight into which sites are safe to shop and which sites you should stay away from.
One popular international shopping site with discount prices is Boohoo. Thousands of shoppers search for Boohoo jeans, Boohoo coats, Boohoo swimwear and other clothing that the retailer sells every month.
Overviews of Boohoo Clothing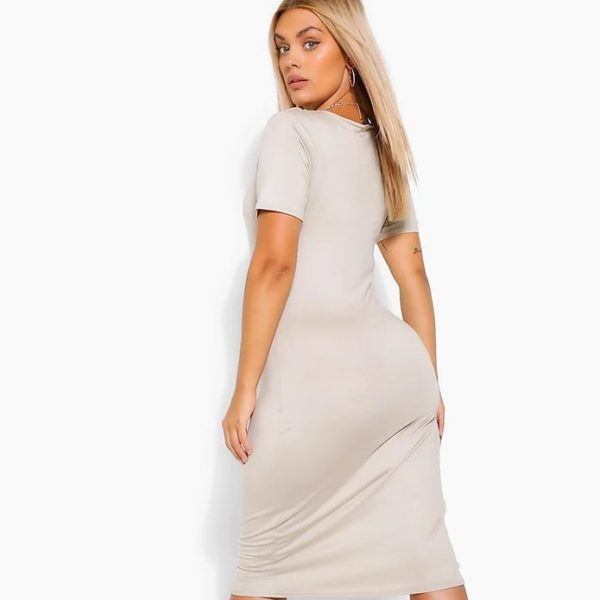 But is Boohoo legit? Can you trust that Boohoo delivery will be on time? Will you get an item that matches what you ordered? How responsive is Boohoo customer service when it comes to returns?
To help you learn more about this online boutique, we've done the research on Boohoo.com reviews and Boohoo clothing reviews from other websites.
Is Boohoo clothing a good option for your next wardrobe addition?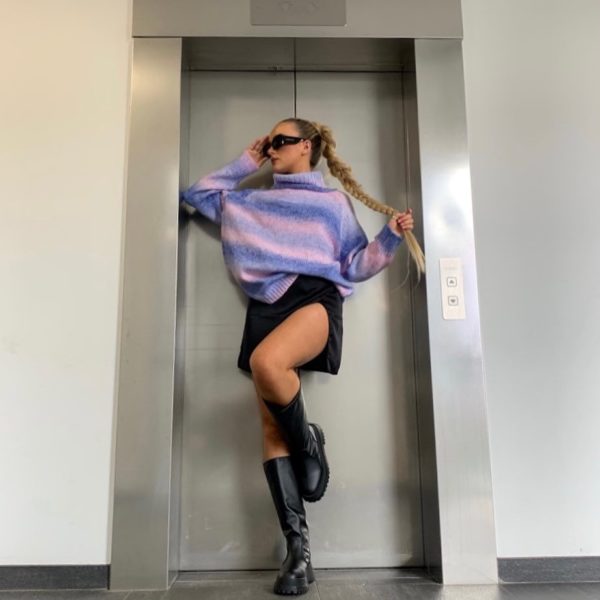 In our own Boohoo review, we will be examining the history of the company, taking a brief look at the Boohoo app, and bringing you rating averages and details on Boohoo clothing reviews.
We will take an objective look at the reviews on Boohoo dresses, Boohoo shoes, and Boohoo clothing, in general, to give you the information you need to make an informed decision before you make a purchase.
What Is Boohoo Clothing? | About the Company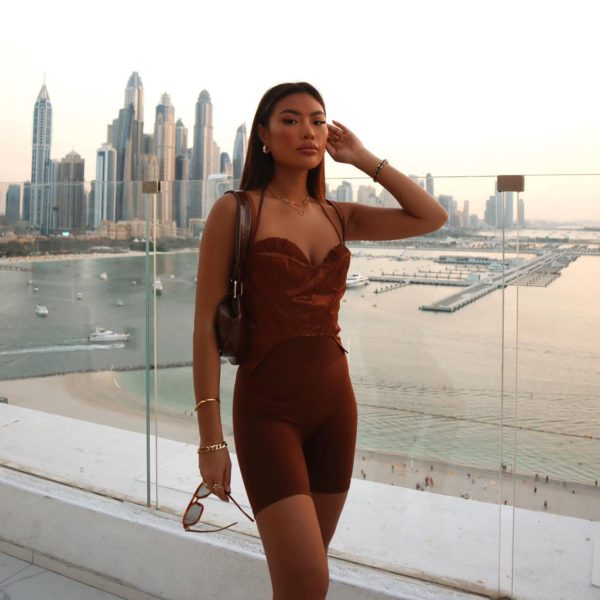 You're looking for the perfect ensemble to complete your new wardrobe at a fabulous price, but is Boohoo clothing the place to go? What does the company specialize in or stand for?
Before purchasing one of their many Boohoo dresses or pairs of Boohoo shoes, take a few minutes to learn a little bit about the background of the company itself.
Boohoo.com started in 2006 and they describe themselves as a "global brand that doesn't sleep." Their philosophy is not to take fashion too seriously, and to make it accessible and fun.
This international company was founded in Manchester, UK by Mahmud Kamani and Carol Kane. Since its founding, the company has continually acquired other fashion brands, most recently being Nasty Gal and Karen Killen, and MissPap.
While they state that Boohoo jeans, dresses, and other clothing are "for girls," they also have men's clothing at Boohoo. Their stated demographic is the 16 to 40-year old.
Boohoo.com reviews its selection constantly and brings over one hundred new items each day to the site. A popular section of their site is for Boohoo plus sizes for all types of real body types.
Is Boohoo Legit?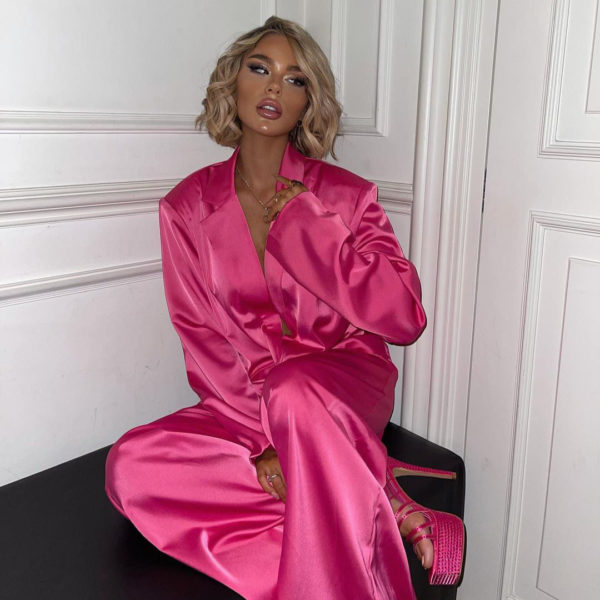 If you're wondering, "Is Boohoo legit?", one positive piece of data that would lean towards them being legitimate is that they have a Boohoo charity program and raised over ₤36,000 British pounds (over $47,000 USD) for charity last year. They work closely with Teenage Cancer Trust and other organizations.
Boohoo Group plc is also a public company, which means you'll be able to find more information on them and their sales numbers for Boohoo coats, dresses, and other clothing than you'll typically find for online retailers that don't have publicly traded stock.
According to the company's founders, their goal is for global sales to skyrocket, to the point that Boohoo dresses, Boohoo shoes, Boohoo swimwear, and other Boohoo clothing items are well-known throughout the world.
For those who were wondering, "Is Boohoo legit?" the answer is yes, the company is certainly legit and, due to being public, has to disclose much more information than many other fashion websites.
So, while the company itself may be legitimate, what do Boohoo reviews from review sites say?
First, we'll go into their history and Boohoo reviews from their past track record, and also look at things that customers typically care about like:
How easy is it to contact Boohoo customer service?
How difficult are Boohoo returns?
How long do you have to wait for Boohoo delivery?
Finally, we'll get into customer Boohoo reviews to see what they have to say about their experience buying Boohoo plus size clothes,
Boohoo jeans, coats, dresses, and other items.
How Has Boohoo Clothing Fared Historically?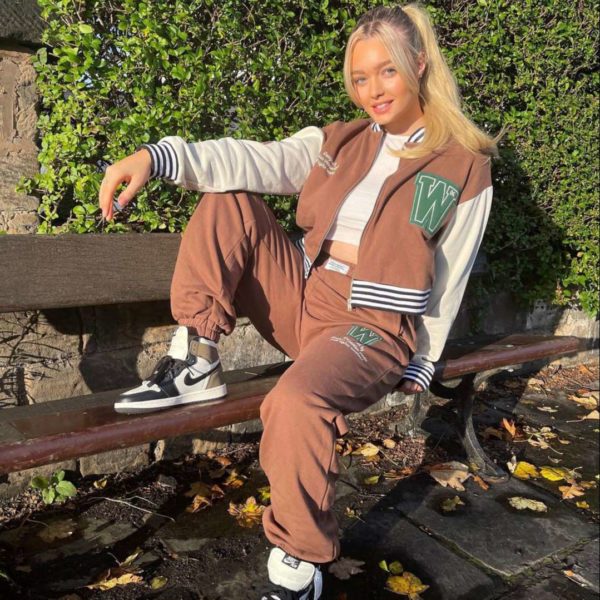 In the past 13 years, Boohoo.com reviews show that it has been successful for quite some time. In 2007, the startup went from a standing start to sales in excess of ₤110 million GBP (over $144 million USD) at the end of February 2014.
It wasn't until March 2014 that more Boohoo.com reviews began to surface as they launched themselves into the public stock market. The business had historically run quietly with the hard work of the founder and the family members who comprise the senior team.
However, when the stock market listing went live, it gave them a quick dose of capital and brought with it a closer look from investors and shoppers alike.
Unlike many up and coming online retailers such as RoseGal or SammyDress, one of the positive aspects of Boohoo.com reviews is their focus on their own house brand.
While other companies purchase merchandise from various retailers and dealers to sell in their own storefront, which can leave shoppers with widely different quality experiences, Boohoo stocks their own supply and brand of Boohoo clothing.
Boohoo reviews from their year in review show that the company is still doing well financially. Their Chairman states that group revenue is up 48% at £856.9 million GBP ($1,125.97 million USD), and profit before tax is up 38%.
How Do You Return Boohoo Clothing?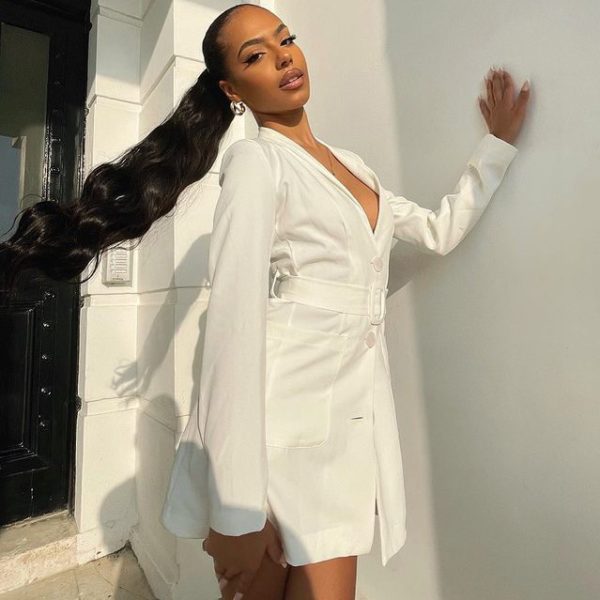 If you're in the market for new clothes, Boohoo.com is perhaps most well-known for its extensive collection of Boohoo dresses at low prices.
One blogger at the website Flutter and Sparkle chronicled her experience with her first Boohoo dresses purchase in a Boohoo review. She started by noting that most individuals find that sizing runs particularly small through the site, something to keep in mind to avoid the headache of processing an online return.
However, her Boohoo review did not mention a problem with the quality of the items she received (though they weren't her favorite), but she did think the return process was difficult.
We decided to look into their returns process so we could be conclusive in our Boohoo review. It seems to have been streamlined since that review.
If you need to return your Boohoo plus size dress, Boohoo swimwear, or other purchases, the Boohoo return policy states that customers in the U.S., Canada, Australia, and New Zealand have 28 days from delivery to return their items. All others have 14 days.
If you return the item (in its original packaging), Boohoo.com reviews your submission, which typically takes 3 days once the item has arrived at their warehouse. Once approved, the refund can take up to 7 days to show up in your account.
Your refund is returned usually via the same method you used to pay for the Boohoo dresses, Boohoo shoes, or other Boohoo clothing item initially.
The only steps required to process a return that we could find for our Boohoo review seemed to be standard for an online retailer. Package the product back in a secure package, print the Boohoo return labels, and mail back.
Boohoo customer service will send you the return label to affix to your package once you've initiated the return process, and returns are free. This is a big advantage over many other online fashion sites, which make you pay for international shipping for returns.
Boohoo Review of Shipping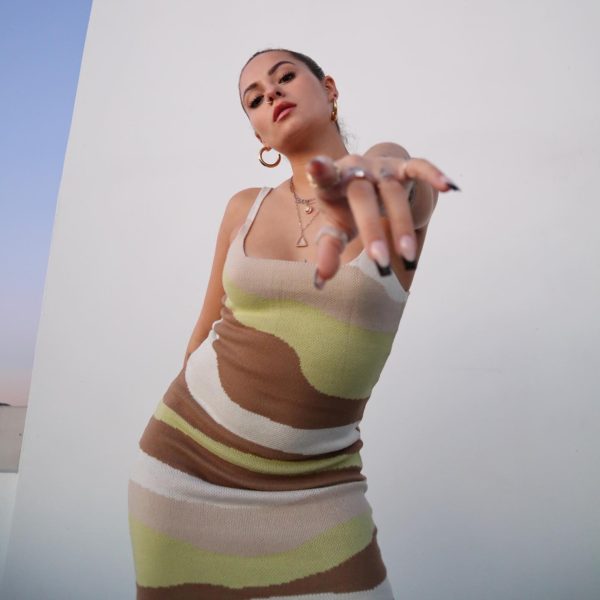 Shipping tends to be a hit or miss issue for most online retail outlets, especially those that ship from overseas.
Being based out of the United Kingdom, how does shipping to the United States work? Many of the complaints from Boohoo reviews entail orders that take longer to arrive than what the description marks.
Some Boohoo clothing customers report never receiving the items they purchased. In some cases, this is due to an item being out of stock, but not mentioned at the time of order.
One particular Boohoo review on this subject noted that had Boohoo customer service notified her of the discrepancy between her initial order and stock issue, she could've made another choice, rather than waiting.
Some other Boohoo reviews complain of expedited shipping delays, where an item was expected the next day, but the Boohoo delivery was a day or two late.
In the case of one review on Trustpilot about this type of delay, the reviewer said that Boohoo customer service was extremely helpful, and they resolved the issue via WhatsApp quickly.
What is the Standard Boohoo Delivery Time?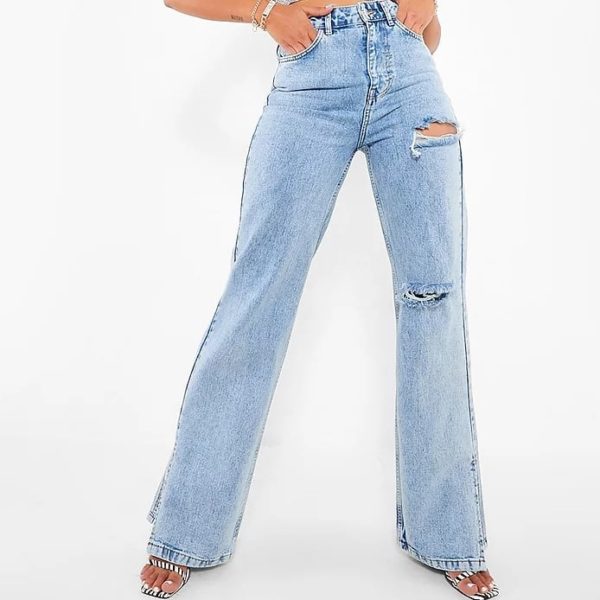 Shipping options and Boohoo delivery for U.S. Boohoo customers are as follows:
USA Standard Shipping: $8.99 per order, up to 7 business days shipping time
USA Express Shipping: $16.99 per order, 2-3 business days shipping time
Note: Hawaii orders take 4-5 weeks for Boohoo delivery.
Orders taking several days to process before leaving the Boohoo clothing warehouse may account for some of the unsatisfactory Boohoo reviews relating to late deliveries of Boohoo clothing and Boohoo shoes.
Boohoo App Review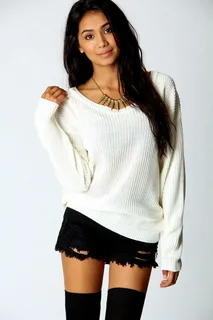 When the Boohoo app first came out, it had a rocky start with Founder Mahmud Kamini initially being openly critical of it back in 2014.
Since then, the company's public relations department released statements discussing the current upgrade process to make the Boohoo app better and more user-friendly.
A current glance at the Boohoo app reviews indicates that the improvements have been fairly successful.
With updates as recent as November 20, 2019 (as of this writing), the iOS version of the Boohoo app has attracted 35,900 reviews from the iTunes store, giving it an overall rating of 4.7 stars out of 5.
The Android version appears to still be lagging behind a bit, with 6,587 reviews and an overall Boohoo app review of 3.8 stars out of 5.
Based on the Boohoo reviews, it seems that the company takes criticism to heart and strives to consistently improve the services they offer.
Boohoo reviews for the app highlight some of the following positive and negative experiences:
Boohoo app is slow and glitchy (Android)
Doesn't filter correctly (Android)
The recent update improved the app considerably (iPhone)
What Do Boohoo Reviews Say?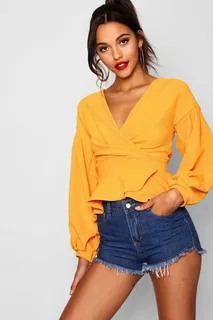 When compared to the other online retailers rising up in the market, what do Boohoo reviews reveal about the real quality of their Boohoo jeans, Boohoo coats, and other product lineup?
It seems that most individuals who purchase from the Boohoo clothing store do leave a positive Boohoo clothing review, but site to site, reviews on Boohoo are mixed.
Boohoo Reviews on Trustpilot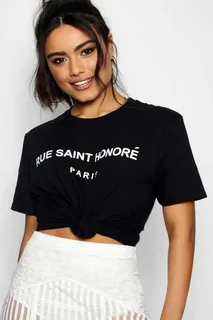 Trustpilot collected 141,226 Boohoo reviews from customers, and Boohoo clothing scored a high 4.4 out of 5 stars overall.
61% of all Boohoo reviews gave a perfect 5 rating for "excellent," while just 10% gave the lowest rating of "bad."
With the sheer volume of Boohoo.com reviews available, the significant distribution of positive Boohoo reviews on Trustpilot seems to indicate that Boohoo clothing and Boohoo shoes might be worth your time and attention.
Common themes (both good and bad) that customers note are:
Excellent Boohoo customer service
Poor product quality
Very responsive staff
Occasionally products don't match the site photo
Refunds are simple
Boohoo Reviews on Better Business Bureau
Boohoo.com reviews at the Better Business Bureau (BBB), however, might make you hesitate to use this online retailer.
The Boohoo.com review rating on the BBB is an "F," with 42 Boohoo.com reviews, most negative with a 1-star rating, and 181 complaints being closed in the last 3 years. The main complaint in reviews on Boohoo at BBB is slow delivery of orders.
Boohoo Reviews on Sitejabber
Sitejabber also has a majority of negative Boohoo reviews, with 721 Boohoo.com reviews and an overall rating of 2 out of 5 stars.
Boohoo reviews details some of the following problems:
Poor Boohoo clothing quality
Unresponsive Boohoo customer service
Slow Boohoo delivery of orders
Sizes were off from sizing charts
In fairness, some of the positive Boohoo reviews had different experiences:
Fast product delivery from Boohoo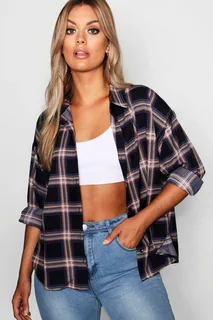 Our own Boohoo review found that Boohoo reviews differ widely between sites. With most Trustpilot reviewers (that also make up a vast majority of total reviews) are mostly happy with the site, while the BBB and Sitejabber reviewers tell a different story.
So, if you're considering all aggregated reviews just by number and not the individual site, then Boohoo reviews would come out positive overall.
If Boohoo reviews from actual customers are important factors in your decision-making process, you'll need to consider the widely opposite experiences of customers before purchasing from Boohoo.com.
If the low prices on Boohoo dresses, Boohoo shoes, Boohoo coats, and other Boohoo clothing are too good to pass up, shoppers should be prepared to possibly wait longer than usual for shipping, and keep in mind that sizing may vary from what you're used to.
Free Wealth & Finance Software – Get Yours Now ►
Conclusion | Is Boohoo Legit According to Boohoo Reviews?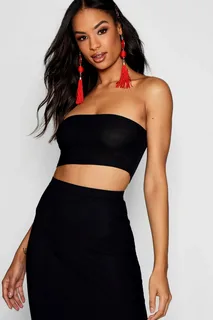 Based on Boohoo clothing reviews, is it worth investing in a new wardrobe filled with Boohoo dresses, Boohoo shoes, Boohoo swimwear or Boohoo clothing in general?
While there are plenty of positive Boohoo.com reviews, it is important to note that there is an overwhelming number of customers that are frustrated regarding the quality of the clothes and various issues with Boohoo delivery times.
 Boohoo.com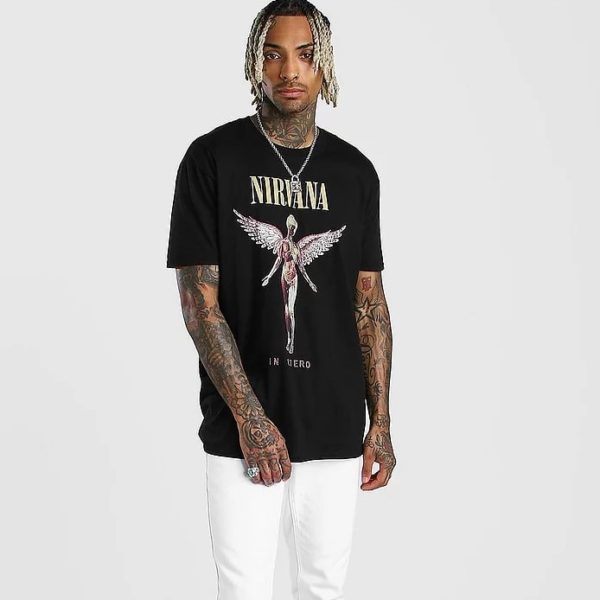 More often than not, these sacrifices come in the form of delayed shipping, lower quality clothing, and, according to many Boohoo.com reviews, questionable customer service. In Boohoo's case, some praise their support responsiveness, while others say the opposite.
Even so, none of the Boohoo reviews would lead consumers to believe that Boohoo.com is a scam. In fact, based on reviews on Boohoo, it seems that they have better quality control than many similar retailers. Their customer service is also reachable by Whatsapp, though not directly by phone.
So, if you're looking for some new fashion pieces to add to your wardrobe and want to know which company to try. Boohoo is one of the safer options and does have more transparency than most due to being a public company.
As long as you go in with expectations that Boohoo clothing may arrive later than you think and you may be facing quality issues and need to request an exchange or refund, then you might want to consider giving Boohoo clothing a try for yourself.