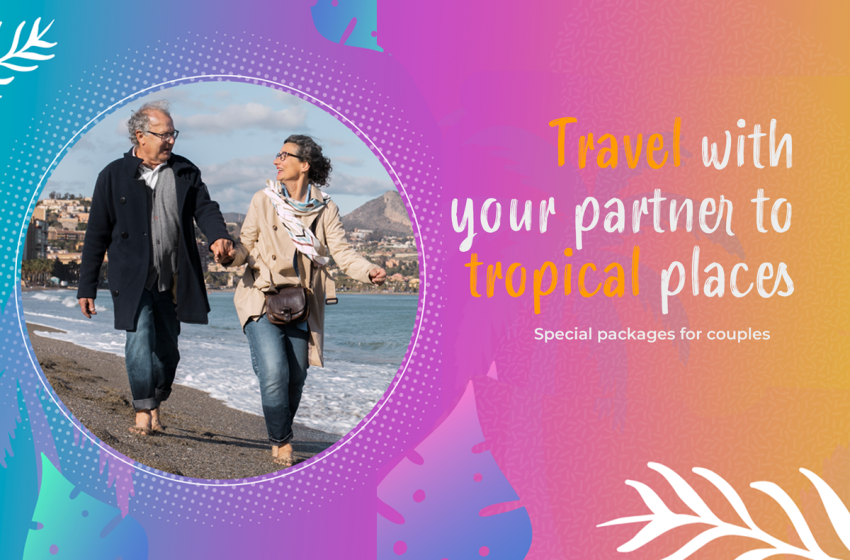 What is Agoda?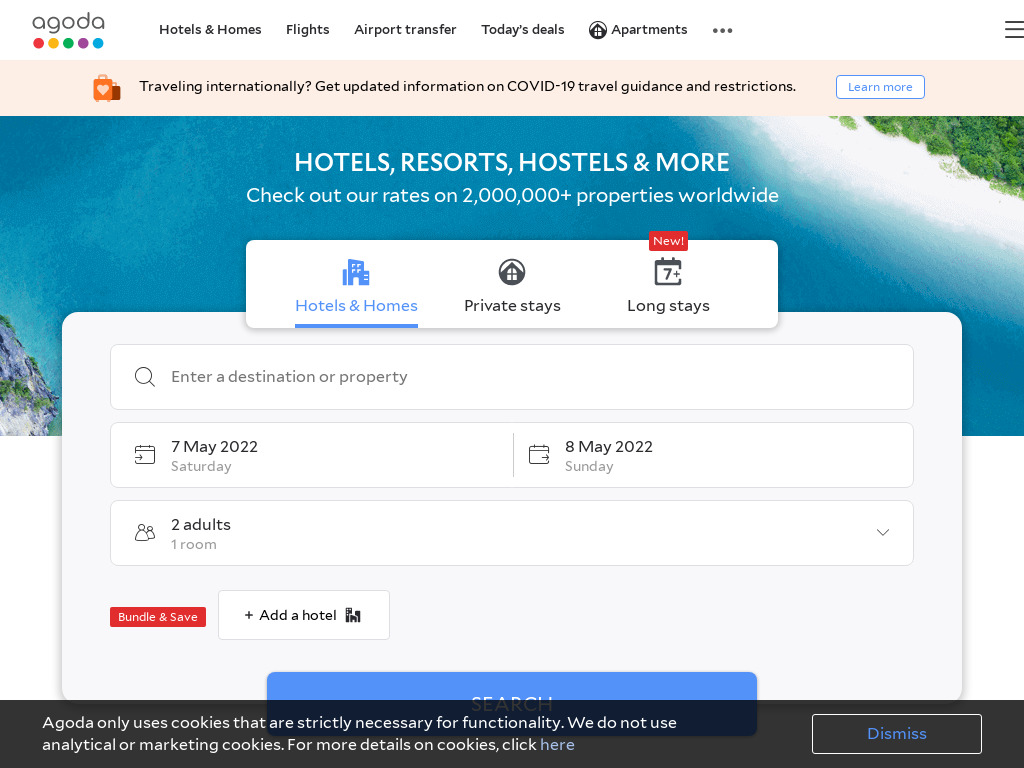 Agoda is a relatively new player to the flights game, having been in the hotel industry for a number of years. As such, their flight offering reflects this. While the layout is simple and clean, it's missing some basic functionality to be a fully competitive offering.
Having said that, flight prices always vary from site to site so it's still worth checking them out if you're after the cheapest price. Planning a trip or vacation can be a painstaking process. That's especially true if you're doing the entire planning singlehandedly.
You've got to contend with the rigors of preparing your travel essentials, choosing a compatible travel companion, and selecting the destinations you'd wish to explore.
And just when you think you've got it all figured out, you suddenly realize that you've not booked your flights and lodge facilities yet the trip is only a couple of days away. That's when the services of a professional travel agent can come in quite handy.
How Does Agoda Work?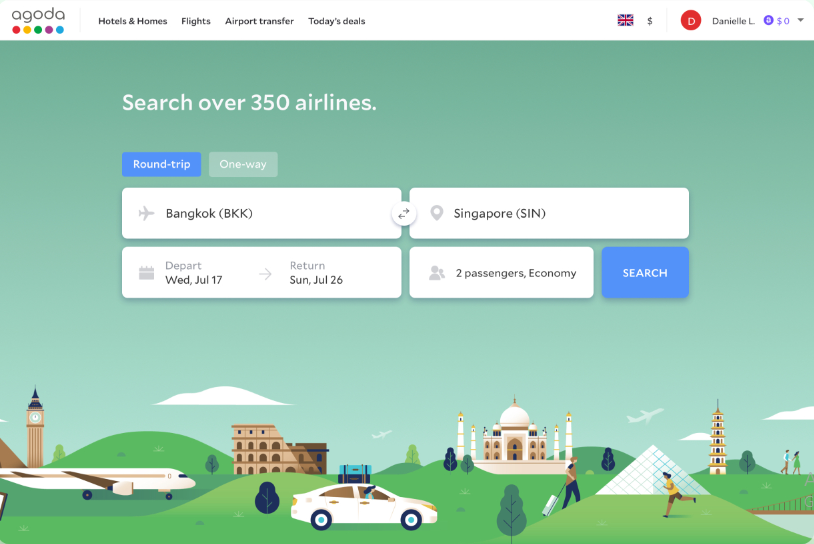 As an affiliate marketer, Agoda partners with hundreds of renowned hotels. Through these partnerships, the company grants its users unhindered access to tons of hotel booking services. It then earns commissions from successful bookings via its platform.
Agoda makes it easy to browse a wide collection of hotels and lodge facilities spread across the world. Users can then compare prices across the available facilities and secure a booking in a matter of seconds.
Although Agoda seems to cater more to the needs of travelers, property owners also benefit by listing their rental facilities on the platform. And besides hotel bookings, Agoda also provides flight bookings and airport transfers.
All bookings are made through Agoda's official website or mobile app. The app is available in over 35 languages. And as already indicated, it's compatible with both Android and iOS devices.
Agoda Features Review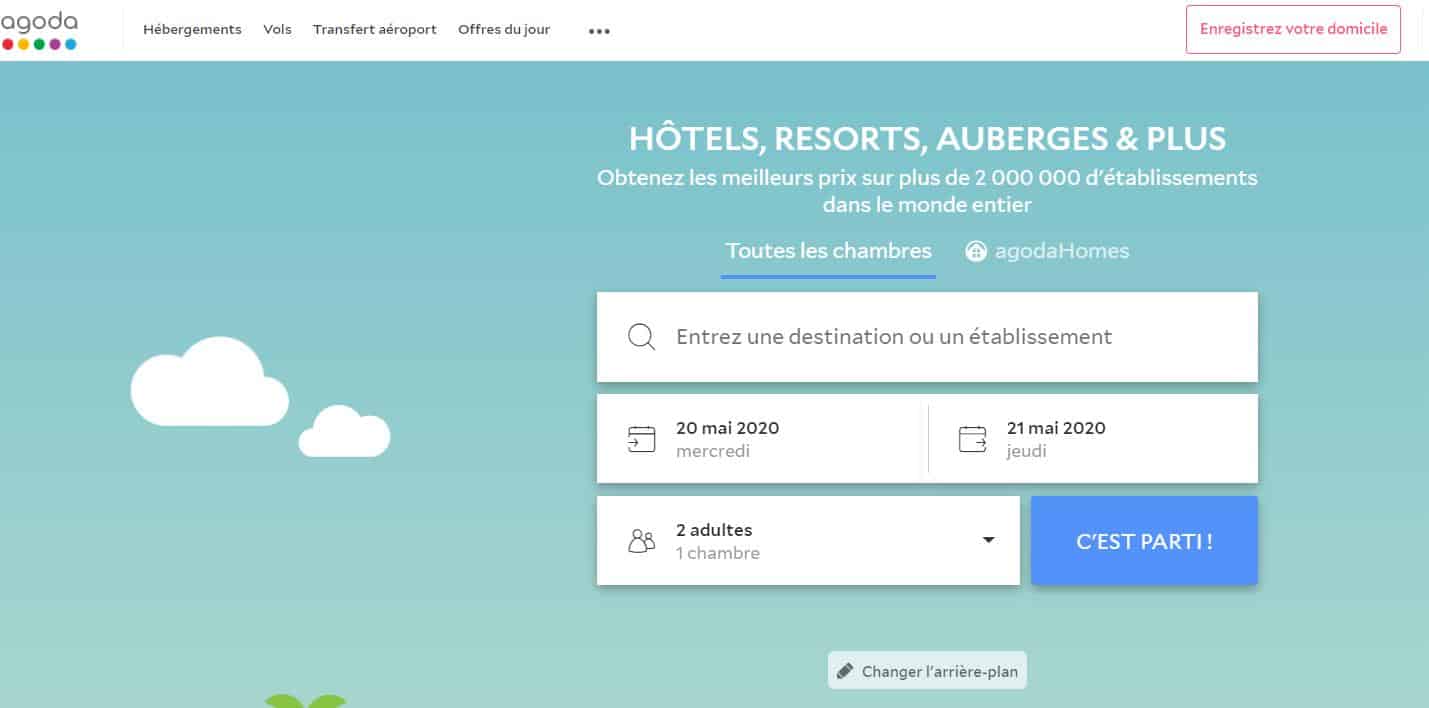 Agoda offers both one-way and return flights, however it doesn't offer any more advanced features like multi-stop or open jaw flights. While is interface is slick and easy to use, it only offers the option to search for. you can't search for children's prices.
If you're travelling as a family this might cost your dearly, but won't make a difference if traveling as a couple or on business.
One great option that is visible on many flights is seat selection, as this can be done prior to making your booking, whereas with many other competitors you can only do it afterwards – this of course is airline dependent.
One massive disadvantage to booking flights on Agoda is that from our testing, they don't display any useful information at all about baggage and change and cancellation fees – simply directing you to the airline's websites.
Without this kind of useful information, you're probably better of just booking with the airline's directly. For return flights, Agoda will package the departure and return flights together.
We found that Agoda's search works fairly well, supporting cities, states and countries. It doesn't support searching by attraction, however we suspect that is not particularly useful to most people anyway.
Agoda Pricing & Fees Review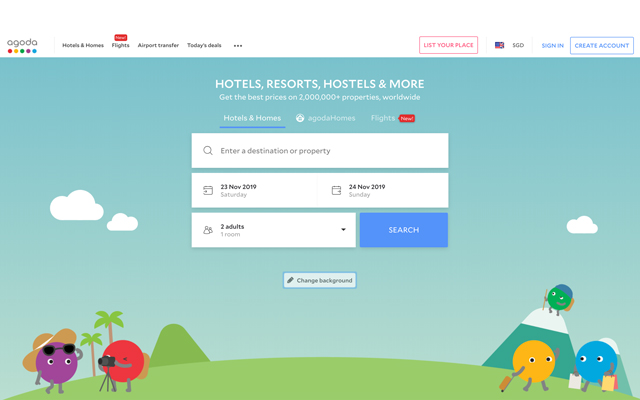 From our testing we found that Agoda's flight prices were reasonably competitive but they definitely weren't the leader. Given the little information about changes, cancellation fees and baggage however, it makes this an extremely difficult thing to do an apples-to-apples comparison.
As with most of the other competitors, Agoda don't charge any booking or credit card fees for flights.
Agoda Availability Review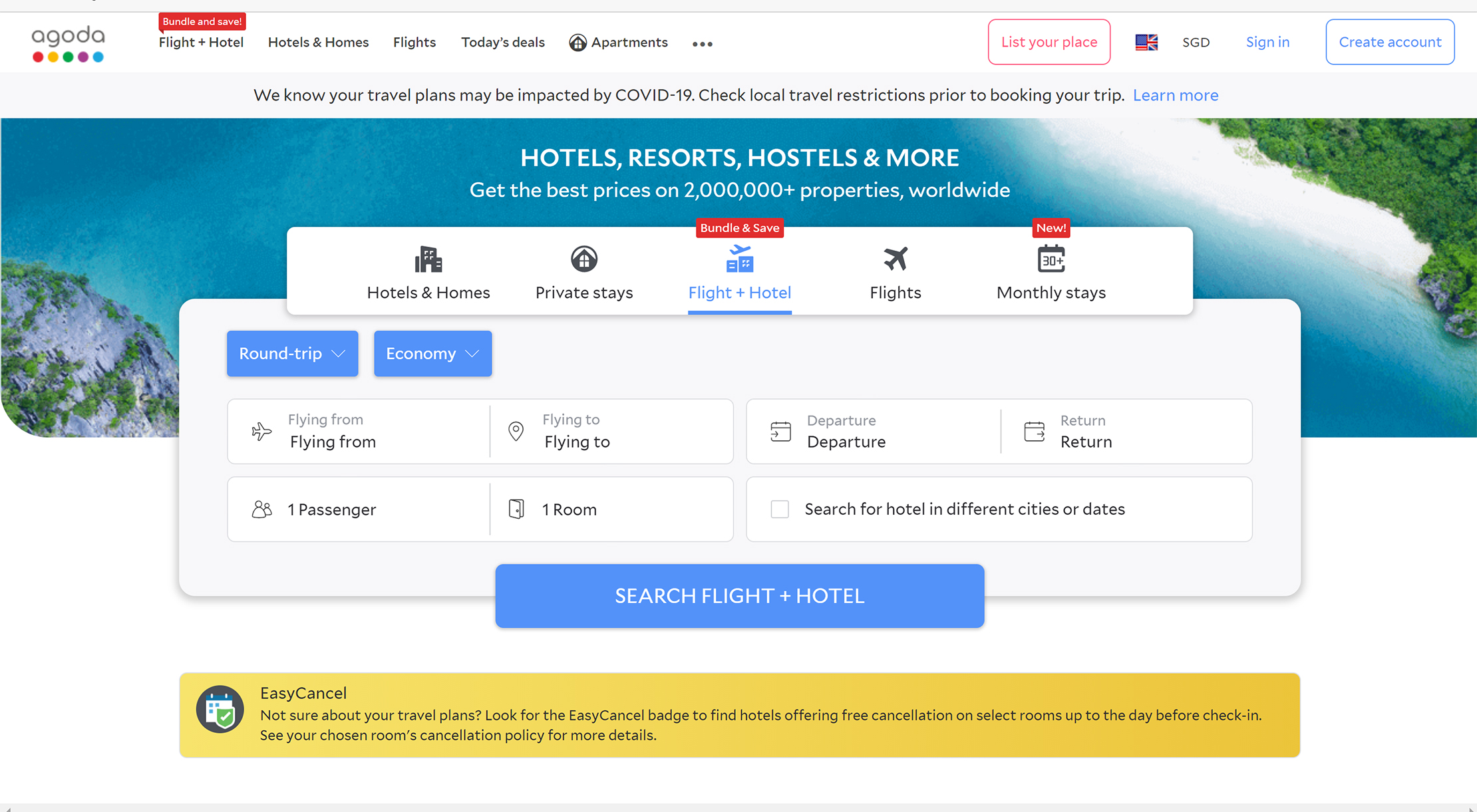 Generally speaking, the range of flights offered on the app appears to be good. One caveat however is that Agoda automatically matches appropriate Inbound and Outbound pairs. While this can make the booking process simpler it also often leads to a small amount of combinations which can be booked.
Flights are available on all three of Agoda's platforms, Desktop, Mobile and the mobile app available on both iOS and Android. These platforms are all available in around 39 languages at the time of publication.
Agoda Payment Methods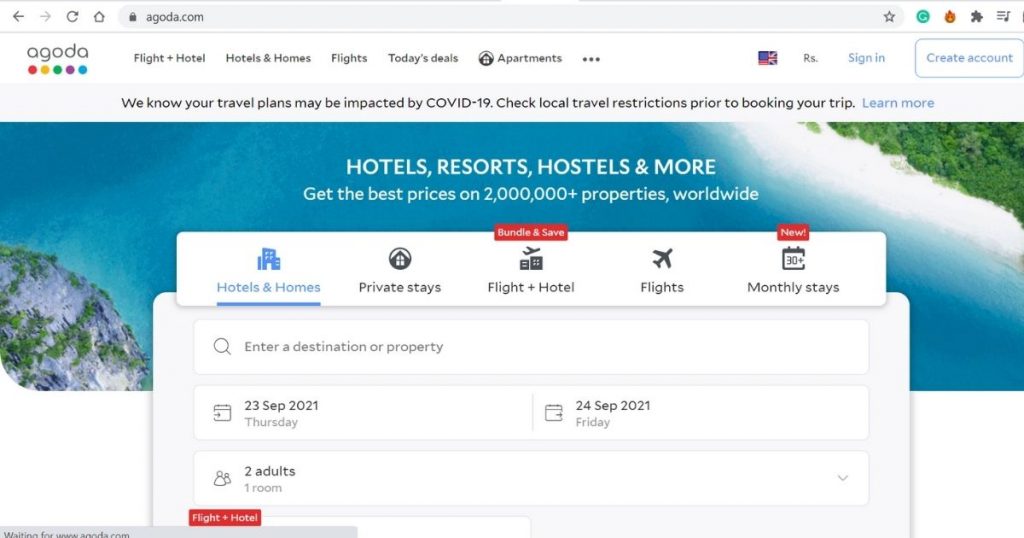 At the stage, Agoda appears to only be accepting credit card and debit card payment for flights, with Visa, Mastercard and American Express being the only options.
Agoda has a strong reputation for hotels, but is relatively unknown for flights. With it's parent company as Booking Holdings, we can assume that they are a reliable service, but we're yet to hear from their users when it comes to flights.
Agoda Customer Service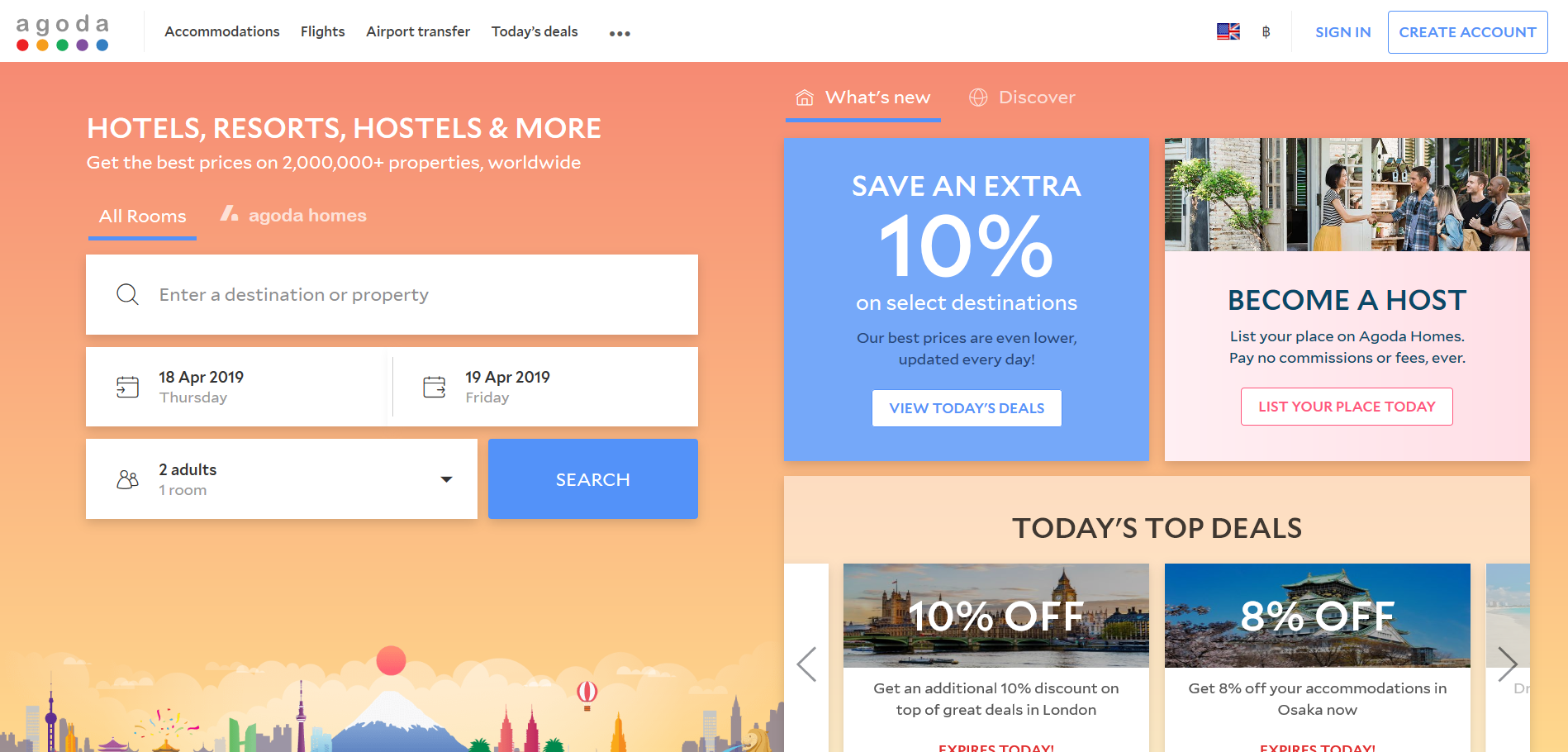 Agoda offers telephone support (via local phone numbers), online chat via their app as well as email support. Hoever they don't make most of these options easy to find – usually you'll have to click a "Show more options" link in the help section.
Unfortunately for flights, it appears that at the moment, only phone support is available. Hopefully Agoda will increase these options with time.
Agoda Summary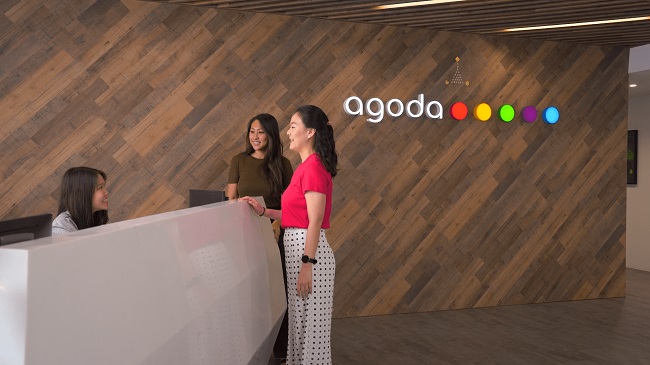 Being such a new player in the flights game, Agoda is probably not at the top of anybody's list at the moment, however the company has proven it can innovate before, so this is definitely a company to keep an eye on. If you're making a simple booking for adults where you're already familiar with the booking policies, it might be worth checking them out.
The Agoda platform makes discounted rates available at approximately 2.9 million hotels and private homes around the globe, ranging from budget options to five-star luxury stays. You can also book discounted flights, rental cars, and hotel and resort packages at agoda.com and on our app.
Is Agoda Legit?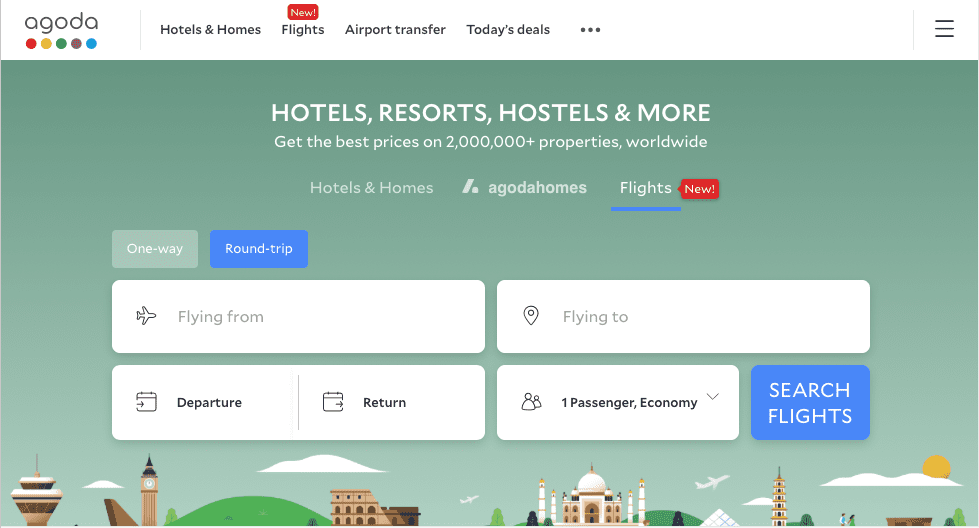 Agoda is a legitimate company that facilitates hotel and flight bookings, as well as car rental hires.
The company has come under criticism in the past for charging a customer for a non-existent hotel and registering illegal properties, among other accusations. However, it emerged that all these were cases of sheer misunderstandings.
So, if you've been thinking of booking your next lodge facility, air ticket, or rental car using Agoda's website, we honestly cannot find a reason to convince you otherwise.