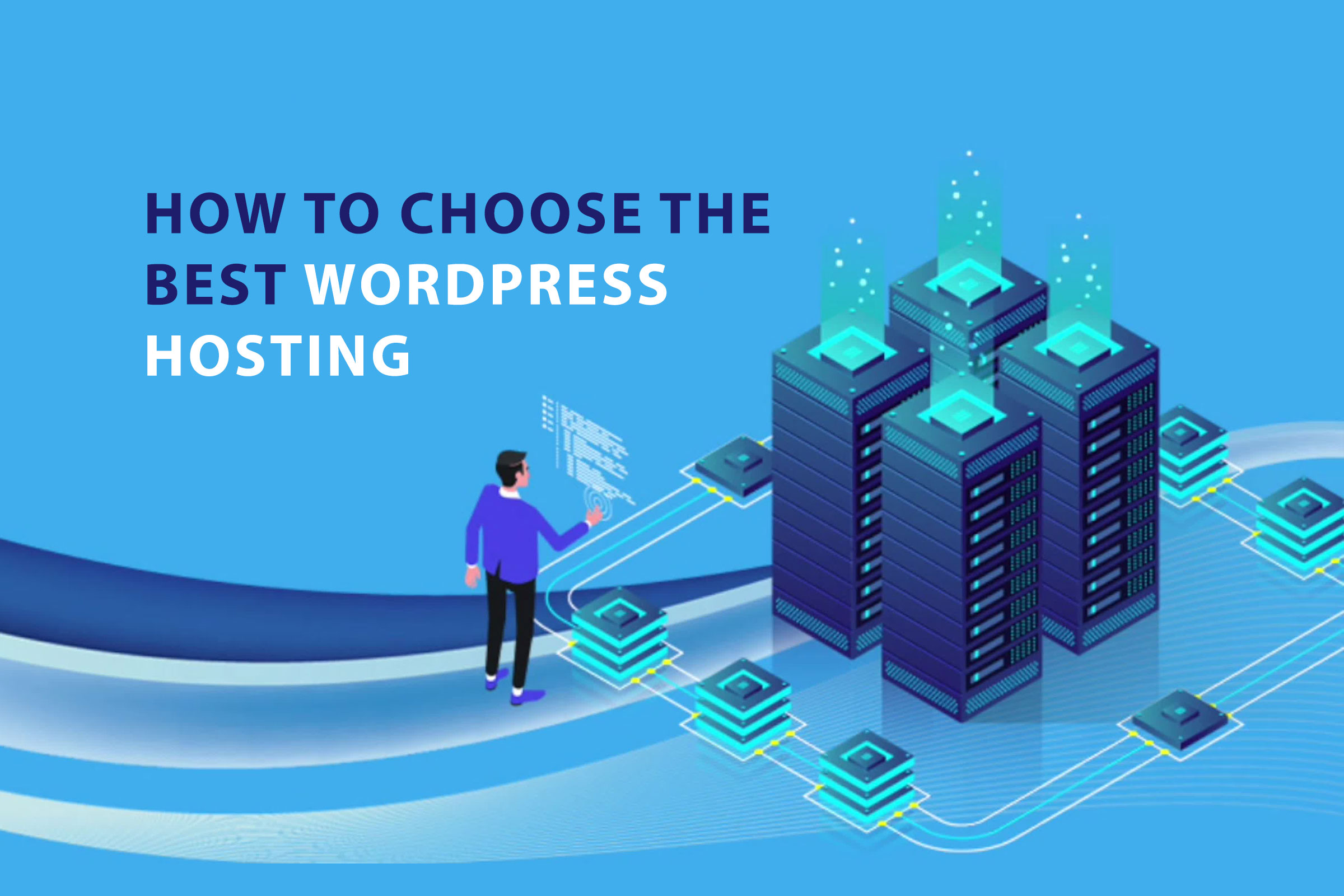 In this WPEngine review, I'm going to cover everything you need to know about this WordPress-focused provider. Read on to find out more about its pricing and plans, performance, features, customer support, and more.
WP Engine is extremely bold in its claims. The provider certainly isn't shy to declare that it has perfected WordPress hosting. Or that it helps "bringing your vision to life in standout digital experiences."
I mean, these are all big claims. But, one is almost tempted to blindly trust the provider considering the caliber of its customers. After all, if it's good enough for brands like Yelp, Petco, and SoundCloud, surely it has to be good enough for me, right?
What Is WP Engine?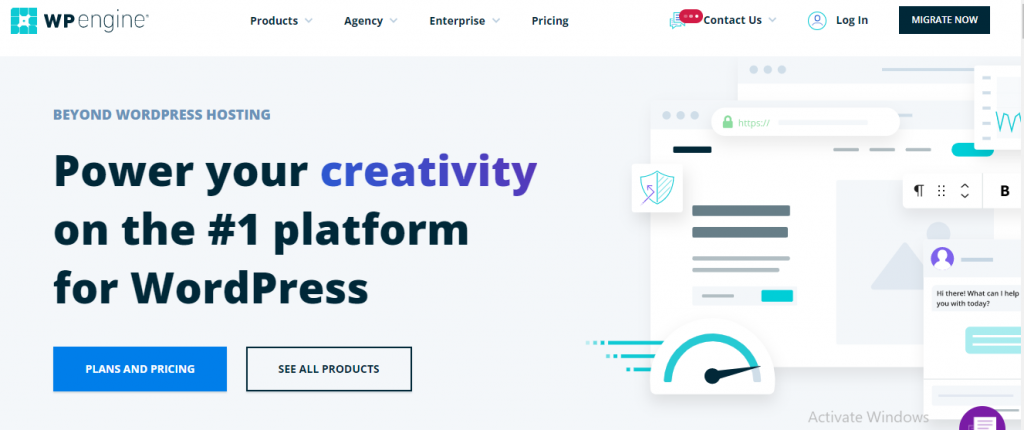 WP Engine is a specialist hosting company that only offers one service – managed WordPress hosting. They don't offer email, reseller hosting, or any other type of web hosting plans.
They do integrate some 3rd-party tools like DNS (from Amazon) and SSL (from LetsEncrypt) and CDN (configured on CloudFlare's network).
WP Engine was founded in 2010 to meet (then unknown) demand for managed WordPress hosting services (which I'll touch on in the next section).
Overview of WP Engine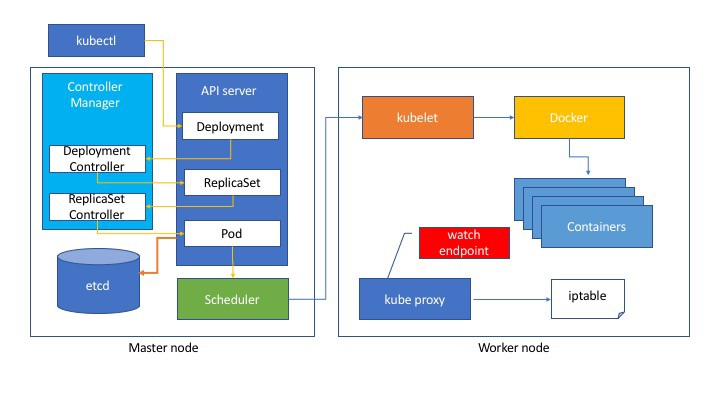 To understand WP Engine's product, you need to understand four concepts.
First, WordPress is the most popular content management system software on the Internet. People use it to run websites. It can run on any hosting setup with PHP, MySQL, and Linux. In other words, it can run on almost any web host.
Second, Web Hosting is space on a computer server that can run web applications and serve data to browsers (aka, it's where a website lives). Web hosting can come in various setups, depending on the configuration. Shared hosting is the most common where a single server that can run PHP, MySQL, and Linux is "shared" among various hosting accounts. I explain more.
Pros
Advanced custom control panel
Hosted on high-end cloud infrastructure
Top-tier security measures
Helpful customer support
Cons
Premium prices
Relatively limited server resources
Complex domain management
Third, WordPress Hosting is space on a web hosting account that is specifically configured in some way to help WordPress software run better. I explain more here. The definition of "run better" can vary wildly depending on the hosting company since technically WordPress can run on almost any web hosting account. I wrote about the differences between Web and WordPress hosting.
Fourth, Cloud Hosting is a large network of data centers configured so that customers can lease computing power & storage for web applications on-demand, anywhere in the network instead of using space on a single web server. The largest cloud networks are run by Amazon, Google, Microsoft, Digital Ocean, IBM, and Oracle. I explain more here.
With those four background concepts in place, I can explain WP Engine's unique position in the hosting world.
WP Engine runs managed WordPress hosting on a mix of the Google Cloud Platform and Amazon Web Services (AWS). They actively lease computing power & storage on Google's & Amazon Cloud, configure it to run WordPress quickly & efficiently, and manage & support each installation.
In other words, they offer a niche but also potentially powerful platform. Because of how they mix & match all these services, they don't compete for head to head with many providers. But they compete indirectly with *a lot*.
How WP Engine Hosting Works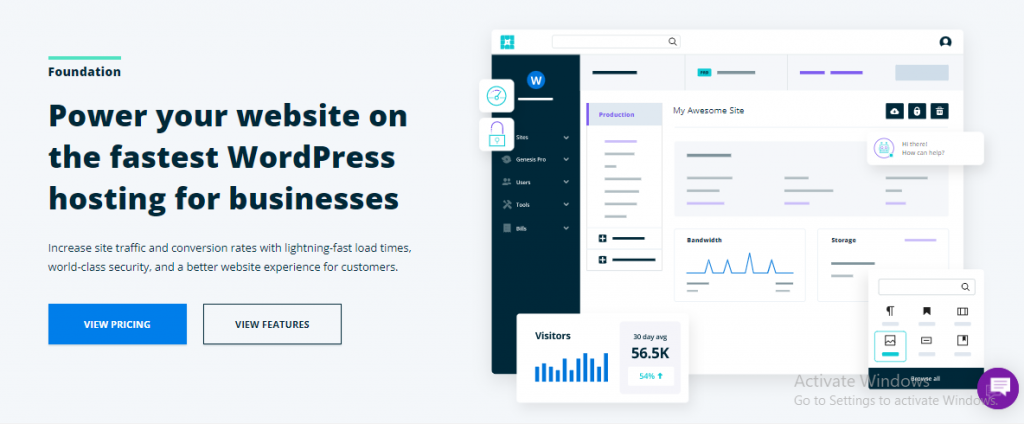 In some ways, WP Engine works just like any other hosting company. You sign up and pay every month. In exchange, your WordPress website runs quickly and efficiently.
But behind the scenes, their setup is a bit more complicated.
First, you'll technically lease your hosting from Google, so unless Google goes down…your site isn't going to go down. There's no "crashing" like there could be on a typical web server.
Second, WP Engine has its cloud access explicitly configured for WordPress with things like server-side caching, security rules, staging environments, and more so that your site is faster than it could be on a vanilla Linux web server.
Third, WP Engine blends several 3rd party services for DNS (connects your domain to the host), SSL (secures your connection), and CDN (content distribution network) to make everything your website needs to work together.
Here's my WP Engine review structured with pros, cons, ideal use cases, and alternatives based on my experience as a customer.
WP Engine pricing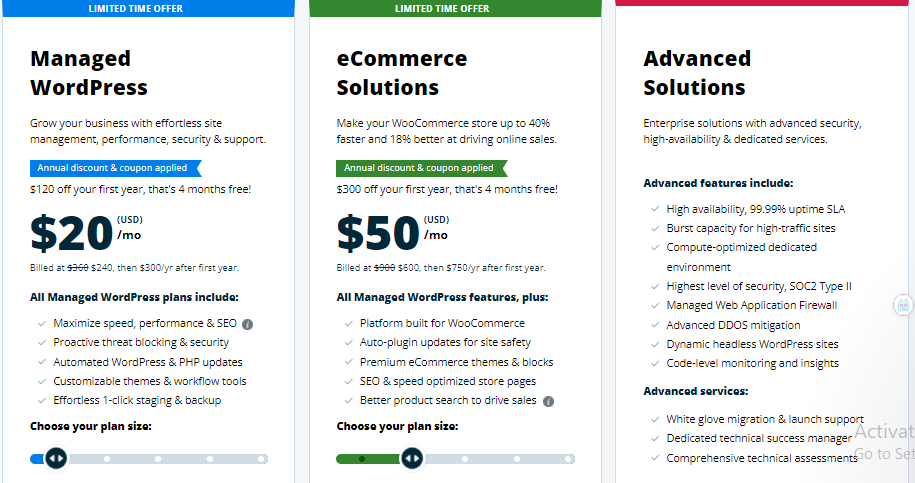 WP Engine has a variety of managed WordPress hosting plans. Its entry plan, Startup, costs $22.50/month. Not so long ago, 4 plans and a custom enterprise solution were all that the provider got. Quite recently, it introduced 3 more hosting categories with different packages of unique features.
Let me tell you a thing. All these plans are entirely the same in terms of server resources, but each package comes with a set of different features for unique needs.
Managed Hosting ($22.50/month) Starting and growing a website. Get up to 25% OFF WP Engine + 3 months free!
Managed Hosting Plus ($25/month) An additional ease of use. Adds automatic plugin updates with AI testing.
Secure Hosting ($29.75/month) Extre security. Additional DDoS protection and Web
Application Firewall with automatic plugin updates.
eCommerce Hosting ($27/month) eCommerce hosting. Free WooCommerce store theme and templates.
Today, I'll be focusing on the standard Managed Hosting option as it covers all the basics that websites need. Additional perks – up to you and your budget to decide.
WP Engine has 4 plans that share the standard set of features: free SSL certificates, daily backups, free automated migrations, and 3-level staging. Additionally, 30+ premium themes, caching, and global CDN are at your disposal.
Of course, your individual needs might be very different. So see what kind of requirements you have and pick the best business hosting for your project.
But knowing the advertised price is not enough. I also checked terms of service as well as different billing period information to find out the hidden bits of pricing.
Hosting management – is WP Engine easy to use?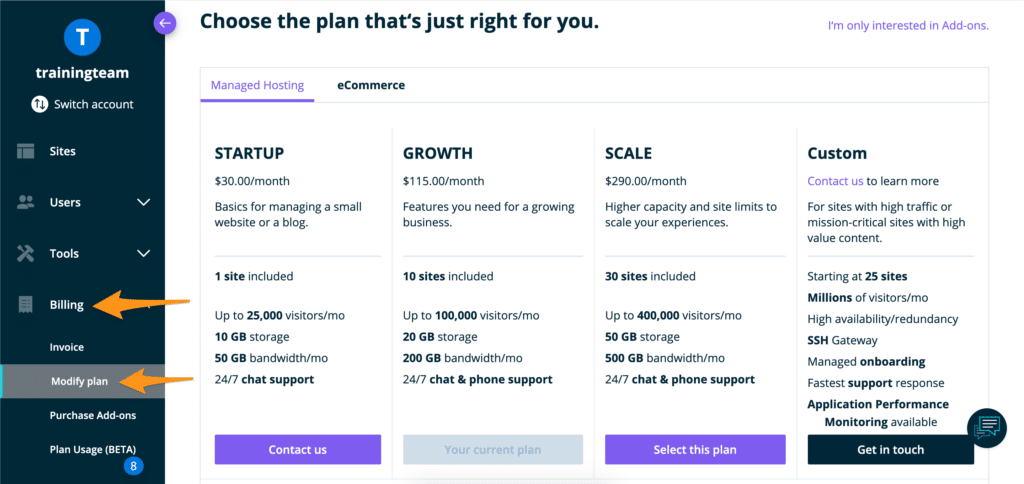 WP Engine is more advanced than regular shared hosting options. For this reason, some of the tasks are not done automatically, but the explanations are placed everywhere you go. So while more advanced, WP Engine still delivers in terms of ease of use. Plus, the control panel is looking really good.
The main dashboard is pretty clean and organized. To your left, you'll find the tools and features you need to manage your site. And, on the opposite end, you'll find your site's stats. Things like the number of sites, total visits, and projected visits. This is very useful to track growth and your resource usage.
Meanwhile, right in the middle is the notification center. I find this somewhat unnecessary. I'd have preferred for the notification center to be smaller and to the side. But, this is, of course, just my preference.
I also find it rather a letdown that WP Engine doesn't include emails in its plans. This is both odd and disappointing — especially since even the cheapest providers typically allow access to at least a basic email client. So, that's definitely not ideal or convenient.
Speaking of convenience, let's see if WP Engine fares better in this regard when it comes to setting up a site.
How to add a WordPress website?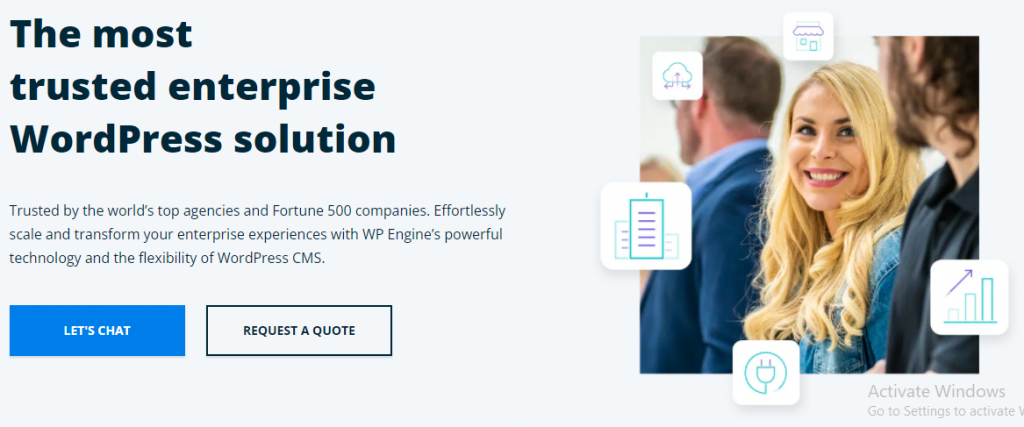 Let's cut to the chase: it's extremely easy to install WordPress with WP Engine. All you need is a click, and the provider will automatically install the CMS for you.
To install WordPress, you need to find Sites on your dashboard. Once you click on that, you have 2 options: Accept transfer if a developer or agency has built the site for you or Add site if you're building the site yourself.
A form to enter details such as your new site's name and naming the environment appears. You can also select which environment you want to create. Production is the live version, while Staging and Development can be used as sandboxes.
It takes a couple of minutes, but once the site is created, you'll see a new area. This is where you can manage each environment separately.
The menu on the left has Domain, SSL, backups, CDN, and other management options.
Also, if you'd look at the top bar, you'd see a convenient WP-Admin button that leads you to the WordPress admin panel.
But it wouldn't do us much good now. At this point, you don't have a domain name assigned to your website. It functions on the environment name subdomain that you chose (mywpengine.com in my case).
So adding domain is the obvious next step in setting up WP Engine account.
How to add a domain name with WP Engine?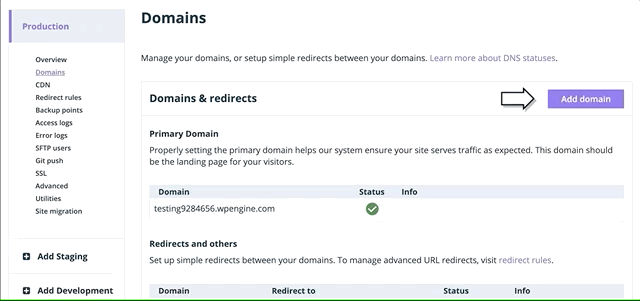 One area that needs improvement in the WP Engine control panel is the addition of new domains. While the procedure is quite standard, you'll need to set up everything yourself. In this part of WPEngine review, I went through the process myself and it involved several steps.
When we created a website, the whole management area appeared. To add a domain name to the site, we'll need the Domain names field in that management area. Plus, to own a domain name we want to use as WP Engine does not sell them.
Simply choose to Add a Domain Name and you'll be asked to provide that name to WP Engine.
I must admit – I skipped this step initially, and my domain was not working. I had to shamefully go to customer support and ask for help. Well, no shame in asking for help, but it's quite shameful that updating WordPress URL didn't even cross my mind.
I know this might all sound intimidating and very technical, but it's actually a very standard procedure. Also, WP Engine has tutorials to help you out. Or, just contact support. Those people are truly helpful.
Overall, WP Engine doesn't make it too easy to add a domain name. However, the process is quite standard in more advanced hosting solutions. Plus, tutorials are available in every step.
How to install SSL with WP Engine?

WP Engine provides free SSL certificates and all you need to do is select the free option for your domain and activate it.
To do that, you should use the SSL option in the website management tab.
The rest is easy – choose Let's Encrypt by clicking Get free certificates and confim your choice in the next window.
With this out of our way, we now have a fully functional (and secure) WordPress website live.
It's the best time to get into the more interesting stuff that WP Engine offers for website management.
Of course, you can design your own workflow using all or just a couple of environments. It's just that it's pretty rare for a provider to offer all 3. The majority of providers will, at most, offer only staging. Even then, that's not very typical.
The best part of this is that you can set up and manage these environments effortlessly. A feature that only developers used to use is now available for us, simple users.
You can quickly create the environment by clicking on Add Staging or Add Development. As with the new website setup, you can create a new environment, create from a template, copy from an existing one, or move an existing one.
Copy from existing allows you to use the backup from the production environment. Basically, creates a clone of your live website.
When you're done editing or playing around in the Staging copy, you can push your changes live to the production environment with just a couple of clicks. Just select the Copy environment option and check if it has pre-filled the details correctly.
Performance – is WP Engine fast?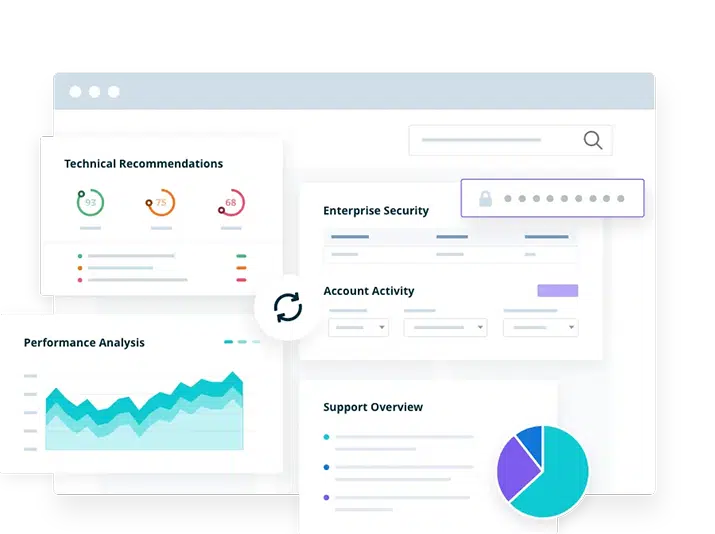 For this WP Engine review, I've put the provider through 3 tests – reliability, speed, and stability. In all 3 categories, the provider proved its worth – it was 100% up, loaded websites fast, and handled a big spike in traffic.
Let's get into the detail.
WP Engine uptime and response time
WP Engine's reliability is absolutely remarkable. When observed for 2 months, the provider returned an outstanding 100% uptime. Server response time is also good, averaging at 489ms.
Staying up 100% with no outages over 2 months is impressive. This shows that WP Engine has its servers well maintained. Nonetheless, don't be surprised if you do see a minute or two of yearly downtime – for maintenance purposes, it's simply unavoidable.
Besides that, WP Engine's server speed is equally as good. The provider's response times averaged at 489ms, which is significantly better than the shared hosting average of 600ms.
On top of that, I must praise WP Engine's stability, too. The difference between the maximum and minimum response times was just a mere 49ms. That is as stable as hosting can get.
Another topic – speed.
WP Engine speed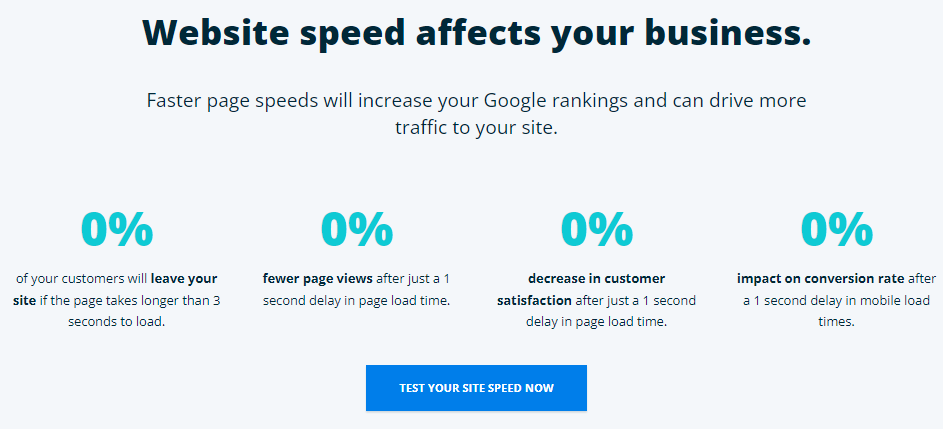 I installed an empty WordPress site with a default theme to compare WP Engine's page loading times from different locations. And it didn't disappoint either.
Here, we are looking at Largest Contentful Paint (LCP). It's a measure that shows how fast the largest element on the page is loaded. This is important as users consider that the website is almost loaded at that time. Also, it's one of Google's criteria to keep LCP up to 2.5 seconds to be considered as "good."
WP Engine's LCP in the US is 481ms, which is seriously impressive. But that's where my website is hosted, so the further we go, the longer it takes to load. UK visitors would see the Largest Contentful paint in 605ms, while visitors located in India would wait 932ms.
Data center choice gives you the possibility to get the website as close to the targeted audience as possible. This is useful if you're focusing on optimizing speed. The closer the server is to the visitor – the faster the website can load.
But an empty website is not what actually matters. I replaced the default WordPress theme with a beautiful template from Astra together with all of its content. This is my interpretation of an actual and working, heavy site.
WP Engine handled the increase in size well. LCP increased to 0.9 seconds. But even this leaves more than 1 second to spare.
This shows that WP Engine is really one of the fastest web hosting providers and can handle the increase in size very well. Plus, its WordPress optimizations seem to be working.
Talking about speed optimizations, all websites come with built-in caching by Evercache. Everything is managed for you, no input is needed. Also, the latest PHP versions are implemented in order to take advantage of speed upgrades offered by each new release.
Overall, WP Engine is fast and no one is going to take that from it.
This leaves us the final question – how does it deal with intense traffic?
WP Engine stress testing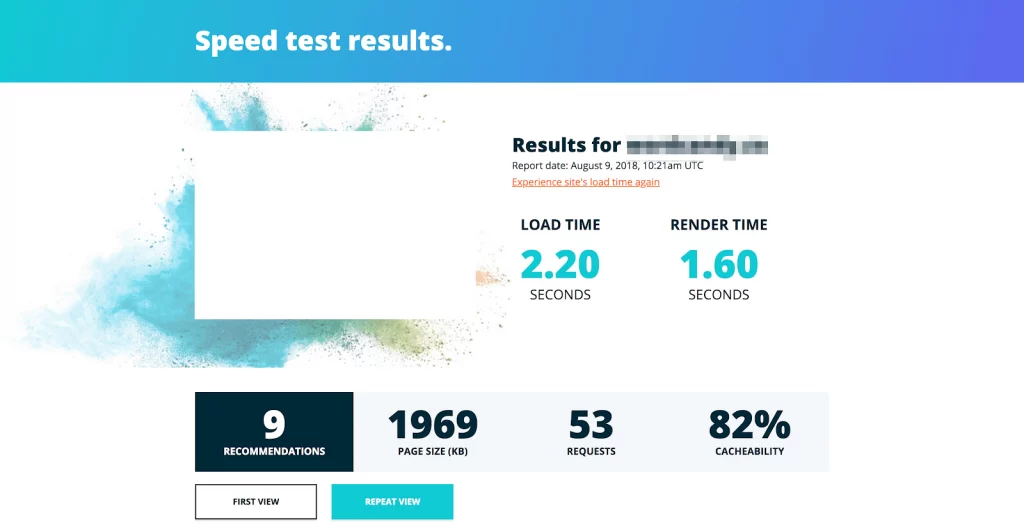 I've sent 50 virtual visitors (bots) to see how well WP Engine can handle a traffic spike. To put it in perspective, 50 visitors at all times on the website could easily add up to at least 40 000 monthly visitors. Meanwhile, the plan I'm on is supposed to support up to 25 000 monthly visitors.
And the last fact was proven. 50 bots was a little bit too much for WP Engine.
In this graph, we need to look at the blue line (speed), the red line (failures), and the grey one (visitors).
As the number reached 35, WP Engine started failing. It didn't go down completely and even kept speed levels fast, but more than a third of the bots' requests failed to go through.
By reducing the number by 5 with each failed test, I figured out that WP Engine's cheapest plan confidently handles 30 VUs at the same time.
In this graph, the red line disappeared. Meanwhile, the blue speed line is as flat as you can expect. This means it can stay fast no matter if just one or a dozen visitors are browsing through the website.
Should we be disappointed that WP Engine couldn't handle the maximum?
Not at all. We just proved that WP Engine's cheapest plan can handle as much as promised, if not more. Why push it over the limit?
In the end, WP Engine performance is great. With 100% uptime and fast loading speed, it's one of the leading providers right now. Plus, it can easily handle as much traffic as it promises to.
Security – is WP Engine secure?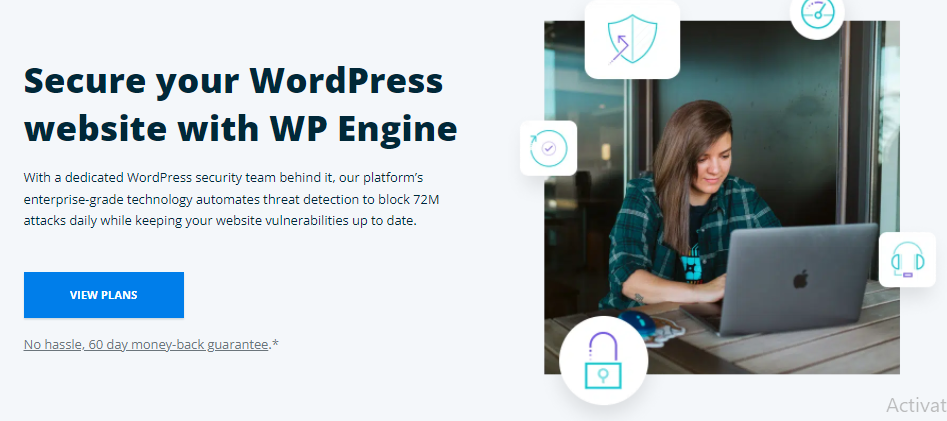 As far as security is concerned, WP Engine is very serious. Each plan is equipped with essentials plus, advanced security measures are available for different needs. Oh, and faulty plugins won't cut – WP Engine blocks all plugins that are known to cause trouble.
Let's zoom in on these features:
Free SSL certificates
WP Engine's plans all come with free Let's Encrypt SSL certificates. This is a great option for the majority of websites. But if you have multiple subdomains and need more advanced security, other options are there too.
For instance, WP Engine offers RapidSSL wildcard certificates ($199) that cover both domains and all subdomains. In case of a leak, a $10,000 warranty is in place as well.
In addition to that, you can import your own SSL easily.
Server monitoring – thread detection and prevention
For starters, the provider monitors server performance and traffic which helps spot and prevent threats before they reach you.
A proprietary firewall is in place. This firewall is designed to automatically direct good, bad, and malicious traffic. It works on the least-privilege base – only approved apps and protocols can go through. However, the provider declines to provide further information about the firewall "as this can compromise its secure integrity or lead to abuse."
Additionally, security team is in-house for auditing and troubleshooting on the spot.
Daily automatic backups
The provider includes daily automated and manual backups. This is a crucial layer of security as it can restore your website if needed. When is it needed? In case there's a security issue, if a certain plugin update broke your site, or if you did it yourself by trying to implement changes.
You can create and access up to 40 backup points via the user portal. If you need older data, you can access up to the 60 most recent backup points by getting in touch with the support team.
Global Edge Security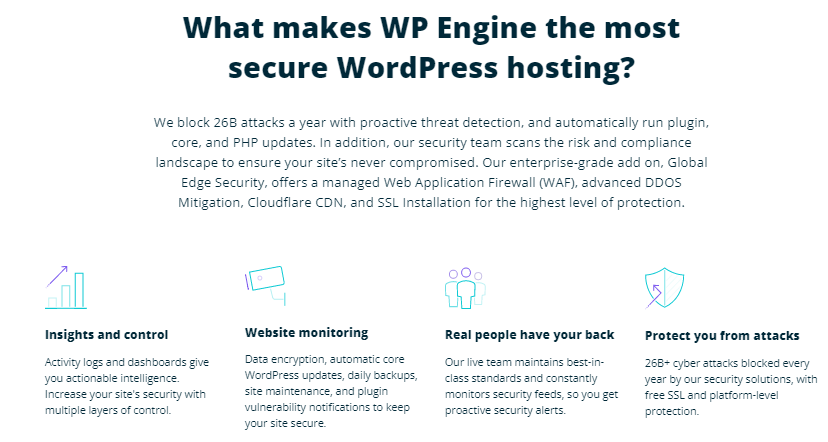 This is a paid add-on that will set you back a whopping $300/year. A partnership between WP Engine and Cloudflare, GES offers managed Web Application Firewall (WAF), DDoS mitigation, protection from OWASP top-10 vulnerabilities, and more.
In brief, WP Engine pretty much has the whole nine yards when it comes to security. But, if you do want the comprehensive top-notch features, be prepared to pay handsomely for them.
Good news: GES is included with Secure Managed Hosting packages. While plans themselves are more expensive, it's still cheaper than adding GES separately.
Plugin management
WP Engine has a list of disallowed plugins that either conflict with their own systems or are known to cause security issues.
I know I know, at first, it might seem like a huge disadvantage but don't jump to conclusions just yet.
WP Engine takes care of backups and caching, so it's only natural that these kinds of plugins might interfere and cause trouble. As for others, WP Engine carefully vets them and if they prove to cause security or performance troubles – they are out.
What WP Engine did here, is saved you a lot of time as now you can choose allowed plugins and known that they are secure and high quality.
Reinforced account security
From Multi-Factor Authentication to activity logs, WP Engine keeps not only the server but also your account secure.
Multi-Factor Authentication ensures that passwords on new devices wouldn't be the only way to log in. Additional steps, such as getting a code to your phone are added.
Account permissions – if you're working with a big team, you can assign each member a different role with a set of permissions. This way, all users can access only those parts and settings that they need to.
Activity logs – all actions on the account are logged and can be tracked. This helps you to know where possible permission (and security) issues might be.
All in all, even free WP Engine's security measures cover all that most of the websites might need. Also, there are advanced options available for those websites that need the highest level of security.
Will WP Engine customer support help me?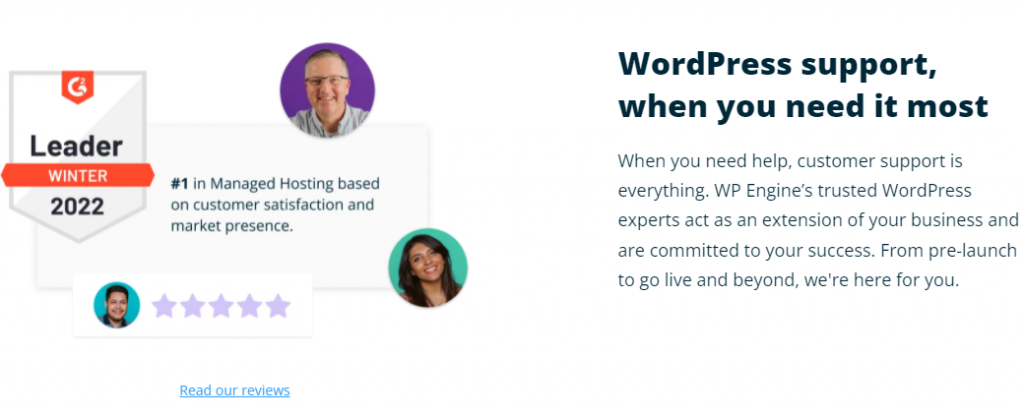 WP Engine offers a range of customer support options. You can get in touch with the support team via 24/7 live chat, email, and even the phone (starting with Professional). On top of that, it also has an extensive resource center.
I've reached out to the support agents via live chat quite a few times. Each time, I've received an answer almost immediately. The longest I've waited is a minute and 57 seconds. Yes, I actually timed it. That waiting time — or, rather, the lack of one — is great.
For starters, I contacted sales. Which was a very short and straight-to-the-point conversation about the risk-free trial.
I couldn't find this information on the website, although some Google search results indicated that a 60-day risk-free trial was available. Sure it was, the agent confirmed that.
On top of that, once I said that I don't have a plan yet, they weren't pushy at all. That's refreshing as most support agents would immediately try to sell me something.
Next up, I talked to technical support 2 times. Both were pleasant, although the first one did not solve my issue.
You see, in this WPEngine review, we already talked about adding a domain name and that a lot of stuff needs to be done by you. Well, I thought I did something wrong as my domain was not working.
Alternatives to WP Engine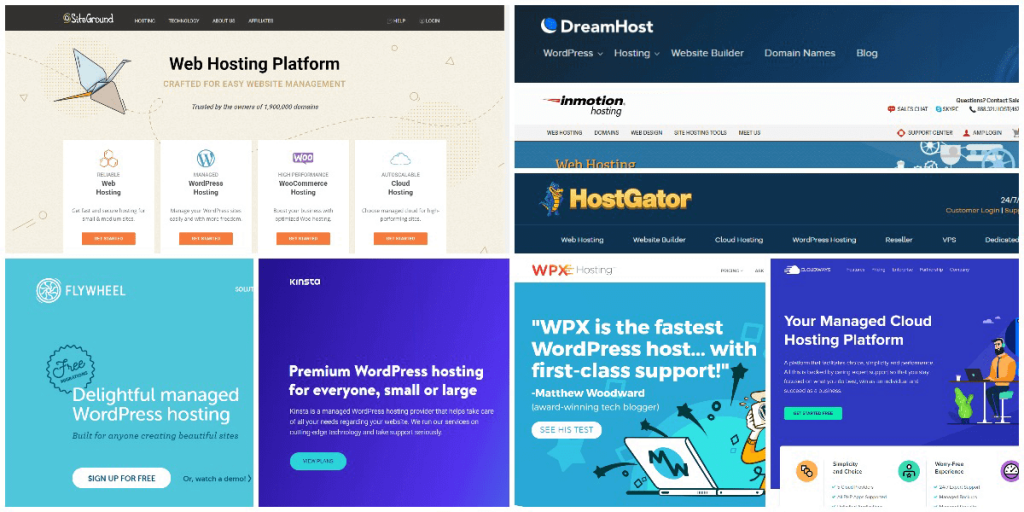 While WP Engine has swiftly landed itself on my list of top providers, it might not be the best option for you. That's perfectly fine since there are plenty of alternatives in the market. This includes Bluehost, Hostinger, and Cloudways.
Bluehost
An oldie in the industry, Bluehost is one of the most popular providers. The host offers a variety of hosting solutions but is WordPress-focused. It's a far more affordable option and is great for beginners as well as those on a budget.
Bluehost's hosting plans start from $2.95/month. It has an excellent management area that includes staging too. It's an option for beginner users as well as tight budgets.
Hostinger
One of the cheapest options around, Hostinger proves that you don't have to spend a fortune to get good hosting. Its shared hosting plans start at a very affordable $2.59/month.
But beyond its cheap pricing, Hostinger is also known for its outstanding performance and friendly customer support.
Cloudways
The name says it all: Cloudways offers fully-managed cloud-hosting services for different applications, including WordPress. A great platform for more experienced webmasters, Cloudways partners with 5 cloud infrastructure providers.
The 5 providers are: DigitalOcean (from $10.00/month), Linode (from $12/mo), Vultr (from $11/mo), Google Compute Engine ($34.17/mo), and Amazon Web Service (from $36.04/mo). It's an easy-to-use option that has the power of dedicated resources.
Conclusion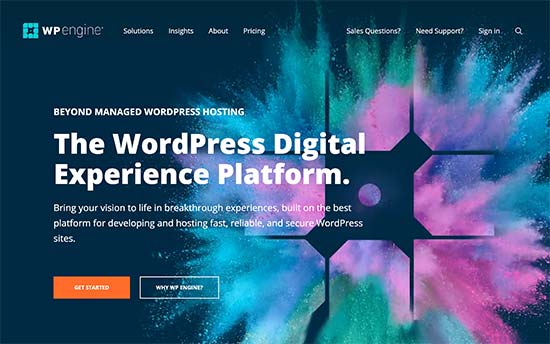 There's plenty of reasons why WP Engine is one of the most popular options when it comes to managed WordPress hosting. It offers some of the best performance you can get for WordPress websites, and its plans are perfect if you need to manage multiple projects.
Although WP Engine isn't cheap, when you sign up for a plan with this host you're paying for access to developer-friendly features and one of the best hosting dashboards we've used so far. Plus, you get round-the-clock support from people who actually know about WordPress, which can be invaluable.
Is WP Engine Worth It?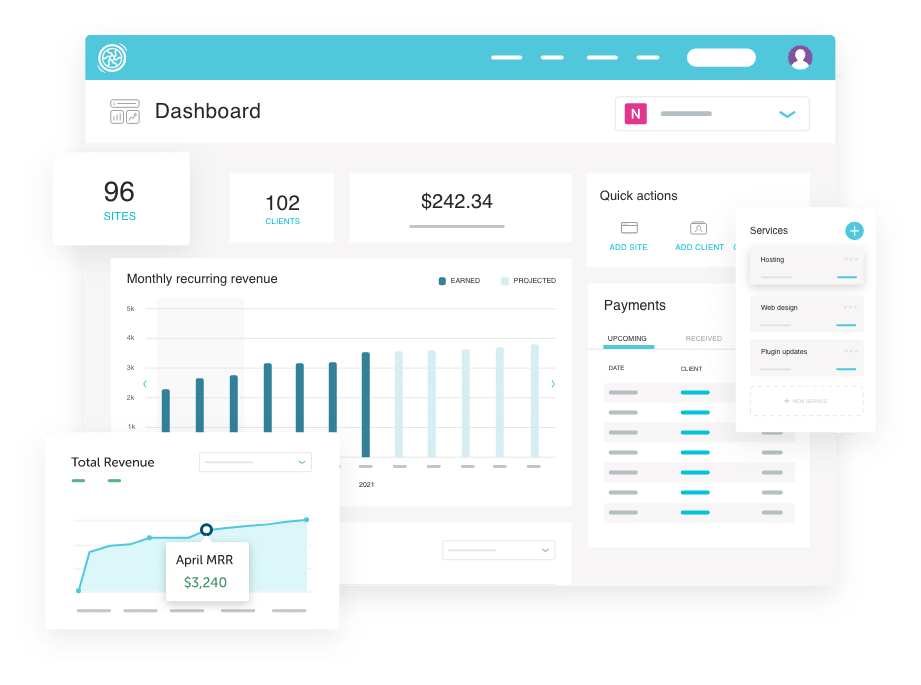 Like any service, it's not about what is best overall, but what is best for you based on your goals, budget, resources & habits.
If you are in what I think of as WP Engine's core markets – they offer a great service with a solid product. As a managed WordPress host, their pricing is competitive. They offer more features than "WordPress hosting" plans from other hosting brands. Their feature-set is unmatched for savvy DIYers, WordPress website developers, or high-traffic sites that don't want to worry about hosting issues.
They do a 60-day money-back guarantee. So do a test install and see what you think of their backend. Be sure to chat w/ support & sales.
Frequently asked questions WP Engine

What is WP Engine?
WP Engine is a leading managed WordPress hosting platform that provides users with powerful hosting, website management tools, and server security.
What does WP Engine do?
WP Engine provides hosting services to WordPress websites. Additionally, it takes care of speed and security optimizations for the hosted sites.
Does WP Engine offer monthly subscriptions?
Yes, WP Engine offers a monthly subscription for all plans. However, be prepared to pay slightly more if you want to pay monthly instead of annually. For example, Startup cost increases from $25/mo to $30/mo.
Does WP Engine have a money-back guarantee?
Yes, WP Engine has a money-back guarantee of 60 days. That's longer than the industry standard of 30 days. However, the guarantee doesn't extend to add-ons.
Can I add extra sites with WP Engine?
Yes, you can add extra sites with WP Engine. It costs $200/year for each extra site. However, remember that the resources will be shared between these sites.