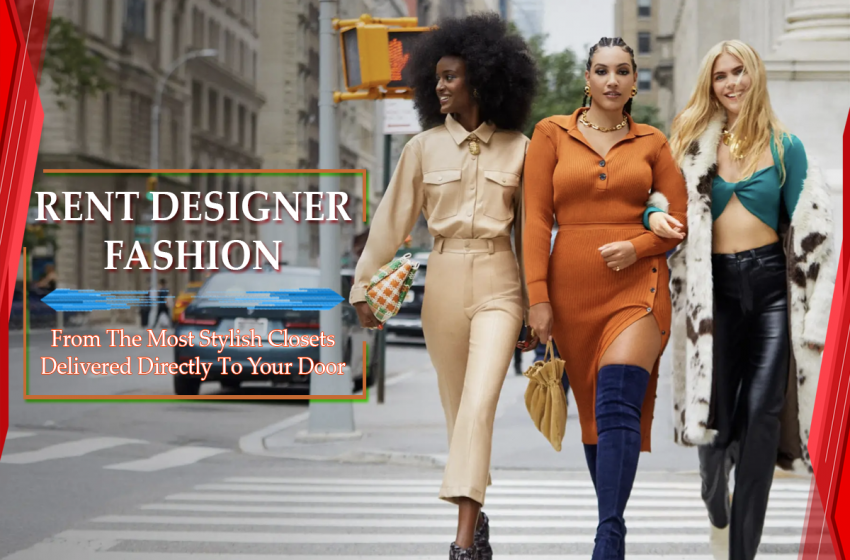 About Rent the Rumway Review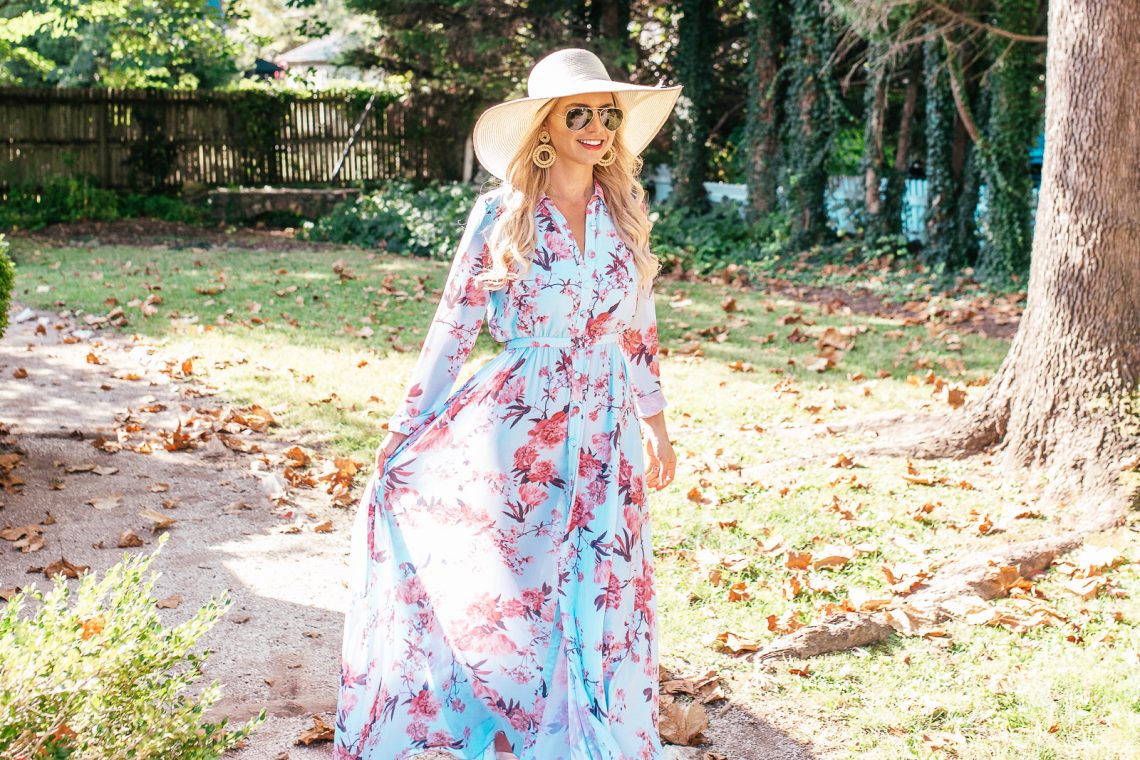 Since I'm waiting for my next shipment to unlock, let's discuss Rent the Runway! You know what I find odd? How many people still haven't heard of Rent the Runway.
I hopped on the bandwagon as soon as they launched in 2009, but now that they've been around for 13 years and they're a publicly-traded company, it's surprising how many women ask about my outfits and have never heard of RTR.
Overview of Rent the Rumway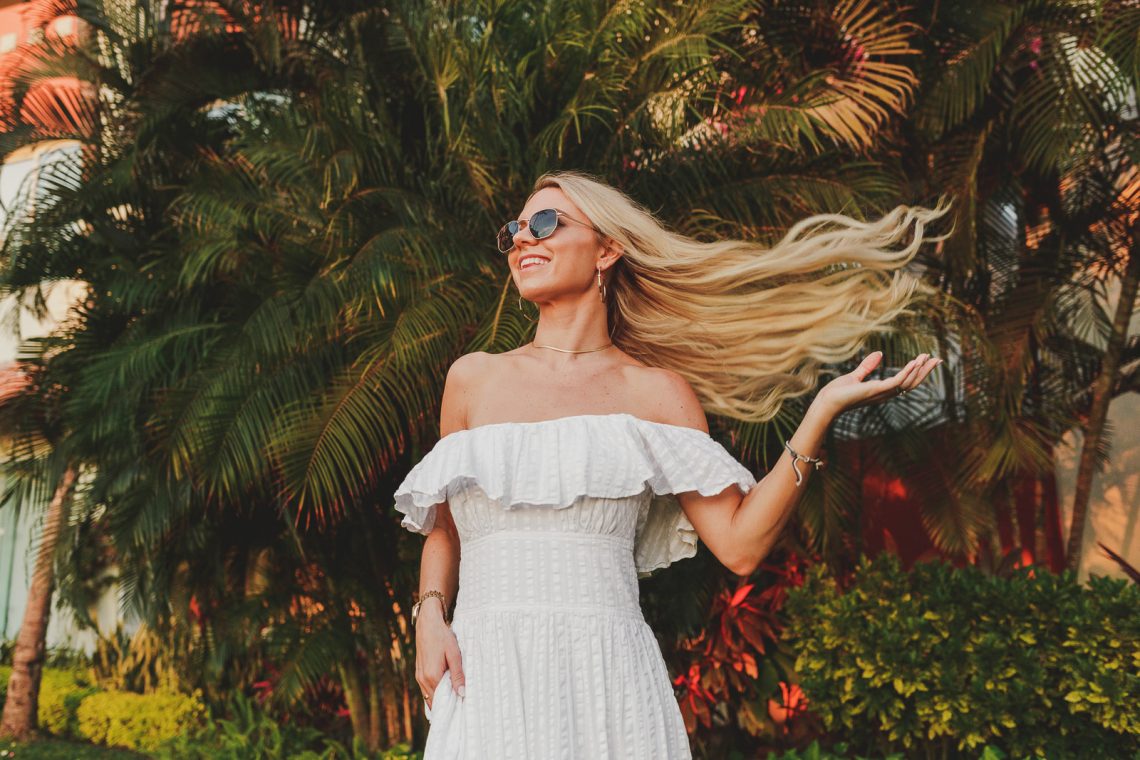 But you know what I also find odd. Just how obsessed I was with this company back then. I applied and got denied and was crushed, and even gave them ideas for free. I'm going through Gmail right now and here is a screenshot of some of the ideas I had brainstormed for them in 2012.
What is Rent the Runway?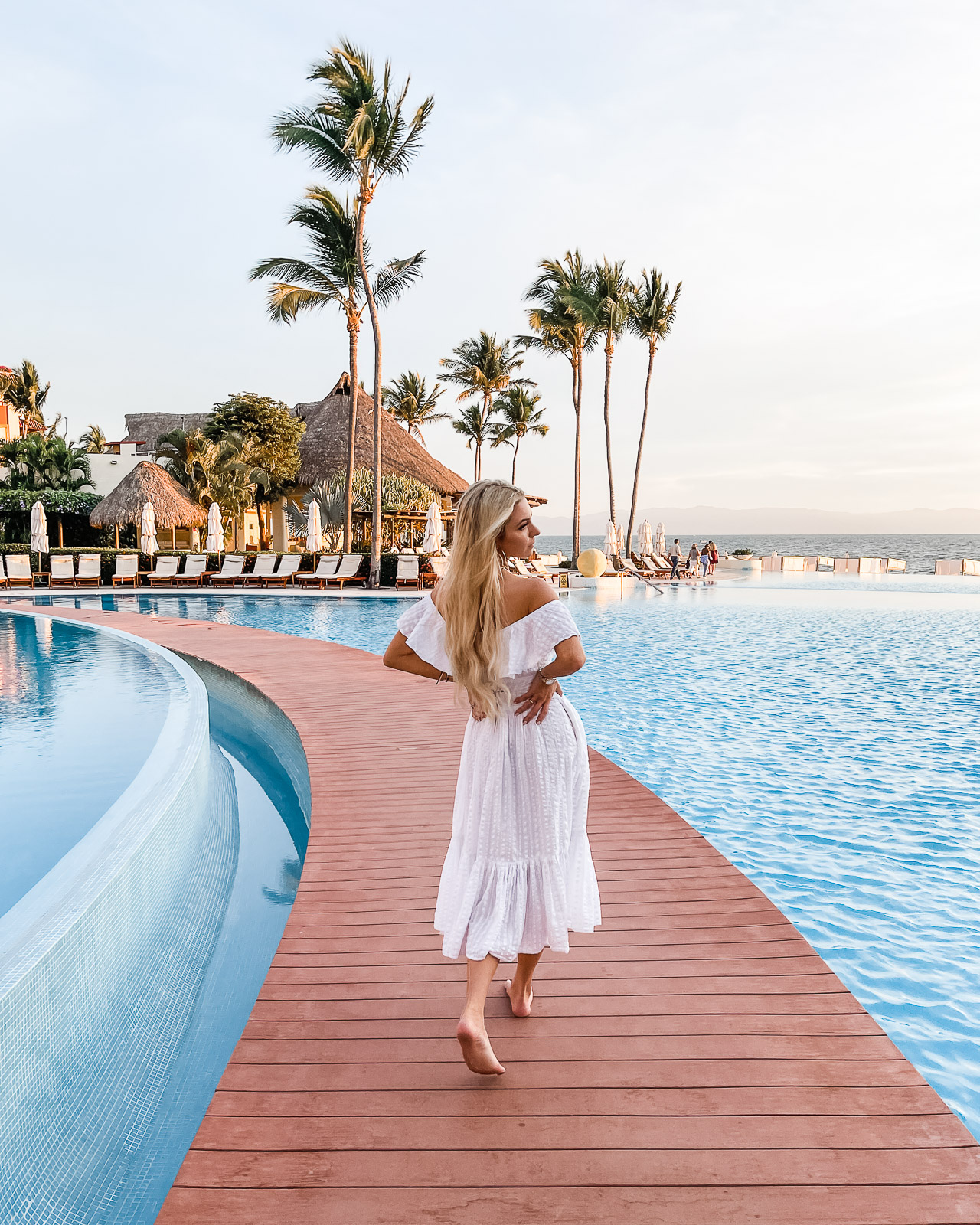 Rent the Runway., but it was the first clothing subscription platform that provided the everyday woman with access to authentic, luxury fashion.
Since its launch in 2009, RTR has gone through many iterations, some of which were the result of the pandemic, and now it's also a sustainable resale platform where shoppers can rent, buy, or subscribe to secondhand clothing.
Rent the Runway Pros
When I started reviewing for RTR, I couldn't believe I suddenly had access to designers like Monse, Khaite, RED Valentino, and Rosetta Getty. You can find almost everyone and everything at RTR, aside from the top-tier luxury brands such as Chanel, Louis Vuitton, and Hermes.
But honestly, RTR's long list of designers (in the hundreds) makes you feel like you're sitting front row at New York Fashion Week, and instead of wishing you could afford what's sashaying past you on the runway, you can hop online and try it for yourself.Convenience
While we were all stuck home for a bit during the pandemic, once the world started opening up, RTR made "shopping" so easy! You hop online or get on the app, heart your favorite items, add them to your bag, and then sit back and wait for their arrival.
Once you're finished, simply seal them back up in the bag they arrived in, affix the return label, and send back to RTR! And what's even better, if you're going on vacation, you don't even need to worry about packing and lugging your RTR items with you. They will ship it to your hotel or resort and then you can ship it back when you're about to head home. Easy, right?
Affordability
In the next section, I'll talk about the very high resale price of their items, but right now I want to discuss how affordable I think it is to rent clothing from RTR.
If you splurge on the 8 or 16 items per month plan, you get instant access to top designers and pieces that can retail for over $2,000 each. Many of you may disagree with my rationale here and that's OK, but pre-pandemic I was out and about all the time and I bought new-to-me dresses and accessories off designer resale sites at least twice a month.
I was able to justify it because I was gainfully employed, going out often, and um… Alexander McQueen for under $150? What a find! So, I kept shopping and buying with the plan to resell the items for a profit, but that never happened. Eventually, I just sold everything or dropped it off at The Salvation Army for someone to gleefully discover.
I wasn't going out anymore so what was the point in having a closet full of dresses? Besides, I'd tire of each piece after maybe three wears and it would rot in the back of my closet.
With RTR, I can rent these items and send them back once I'm ready for something new. It's a revolving closet full of designer clothes that I don't have to clean, repair, or worry about wearing on social media again and again.
And while to some, it may seem like a complete waste of money to rent something, send it back, and essentially have nothing to show for the money you spent, are we really going to replenish our wardrobes again after the past two years? I probably won't.
Sure, I'll still buy something amazing here and there and I won't rent items like thongs or socks, but if you love fashion and you're a bit of a social butterfly, it really does make dollars and cents.
Self-Discovery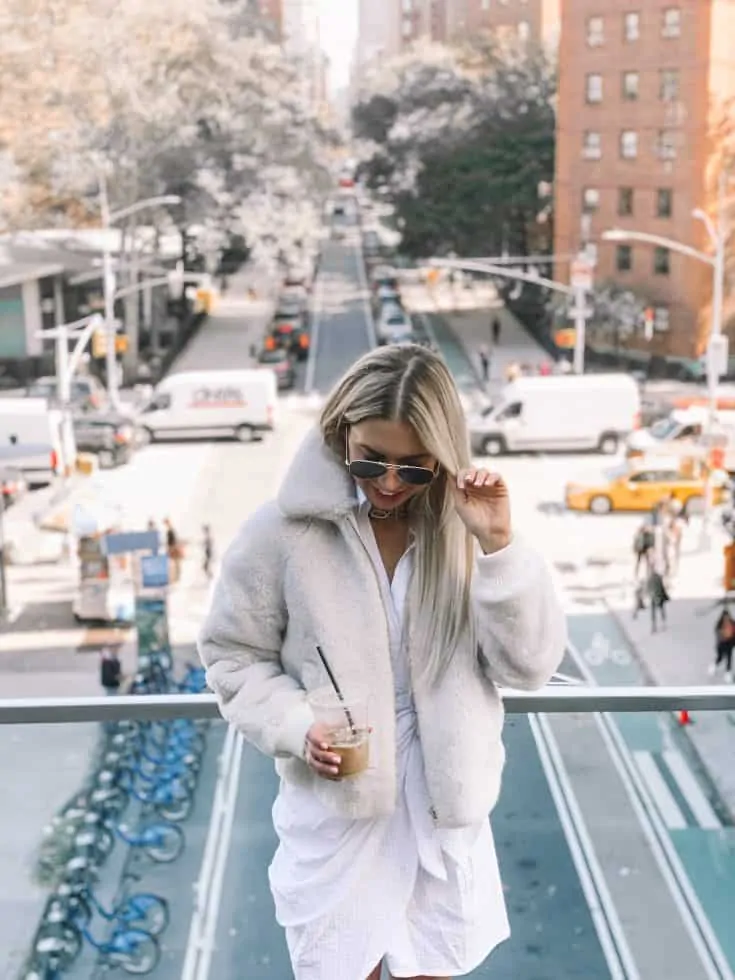 Last week I mentioned that I never wore pink until I started with RTR. I spent 14 years in Manhattan and my closet was full of black (I used to say:
black like my soul) because it went with everything. I didn't really think about how the color black does absolutely nothing for my skin tone, my blue eyes, or my hair color (my natural hair color is almost black, but I started dying it four years ago because of greys) — to me, black was the ultimate color and that was it.
Now, I look back at old pics and think about how washed out I always looked, and while at times it was because I refused to go out in the sun due to my fear of wrinkles, now I realize it's because my choice of color did nothing for me. But since I suddenly have the option of trying every color under the sun, I can see the difference and how certain colors work and don't work. What a discovery!
Additionally, we all get stuck in style ruts where we stick with one style, item, or trend because we think that's what works best for us, and that's not always true. Let's be honest here, skinny jeans don't look great on everyone and neither do bell-bottoms. You've got to avoid trends and find something that works best for you and your body type.
In the past six months, I've had no choice but to look at myself in some of these pictures and think, "wow, that design doesn't work for me at all!" I've had the amazing opportunity to try other styles, and break free from my rut. It's been thrilling to discover new pieces and rediscover myself too.
The Mood Boost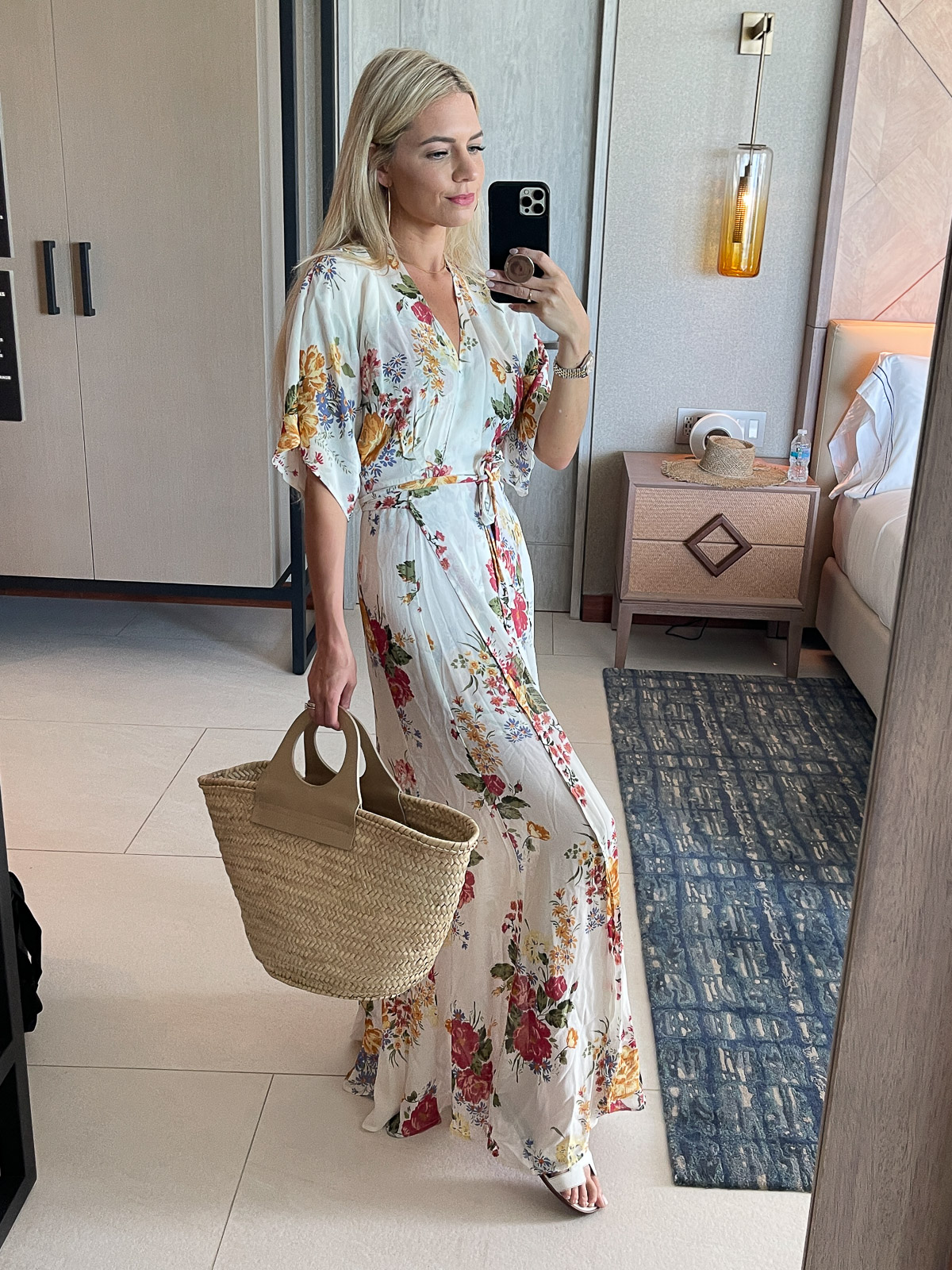 We all love receiving packages, and, in many ways, it's been one of our greatest (and sometimes only) joy throughout the pandemic. It feels like you're a kid again when you get to scroll through thousands of items, pick your faves, wait for them to arrive, and try them on. What's not to love?
I've mentioned this in the past and I'll say it again, when you feel like you look good, you feel even better. I know some of you are rolling your eyes right now, but after the past two years of doom and gloom, we could all use a little (or a big) pick-me-up!
Rent the Runway Cons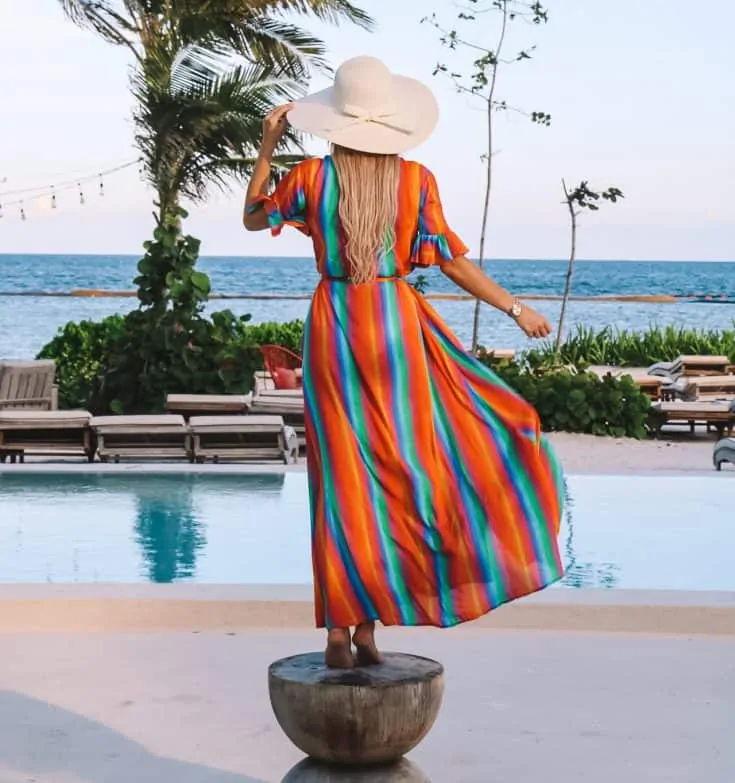 No two people are built alike, and while I'm much taller than the average woman, I'm not model thin. I'm athletic with swimmer's shoulders, a really wide ribcage, almost no waist (my grandmother used to say I looked like a ruler), very long legs and arms. As you've noticed, a lot of items are quite short on me which I'm not complaining about, but it's a fact. We're all built differently… my sister takes after my mom's Irish side and she's a lot shorter than me, curvy, and has huge boobs. We've never been able to share clothes!
My point is, having measurements for each item (including different sizes) would be a lifesaver. It would help us understand whether the item will fit us properly and help save time and frustration.
Now, I know doing this for every single item is so time-consuming and tedious (I had to personally measure each piece we listed on Saks Off Fifth), but in the end, it can help RTR save money too. Returns are expensive, tears are expensive, and time is money. Just listing the size range and the model's height isn't enough.
Limited Stock
I understand supply and demand, baby, but there are items on my heart list that have never been available. What's the secret and how do I get in on it? Is there a VIP list I've been excluded from or what? Some of the items I've been stalking out are things I don't think many other women would want to wear on their Zoom calls or might be a bit over-the-top for post-holiday, pandemic style.
I guess that's where the option of reserving in advance for specific dates becomes useful, but that's just pricey. Maybe they should create a VIP option and a loyalty program like I had suggested in my interview back in 2012. Or perhaps they should order a few extra pieces per item.
Very High Resale Prices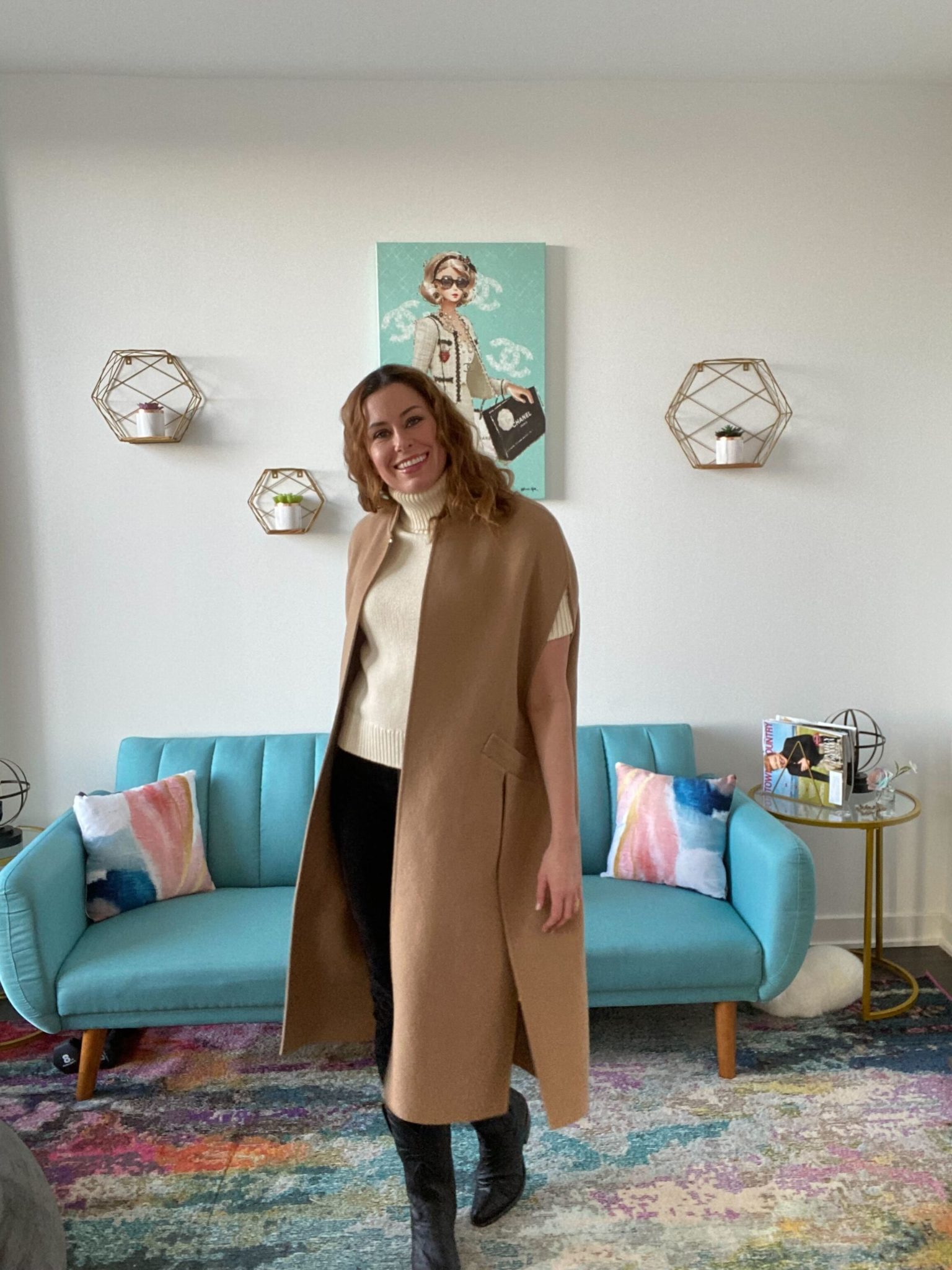 I've mentioned my obsession with The RealReal and one of the reasons I'm such a huge fan is you can score top designer items that retail for over $1,000 each for under $100. I often mention that studded  leather jacket that retailed for $6,000 and I found for under $300 in like-new condition. The deals on TRR's resale are incredible — the deals on RTR's resale are not.
If a dress has been worn over 30 times and the retail value is $965, the resale price should not be $915! How can an item that's been worn and washed over and over again only be discounted by like 5%? That's not a deal! That's fashion robbery.
My Top 5 Favorite RTR Looks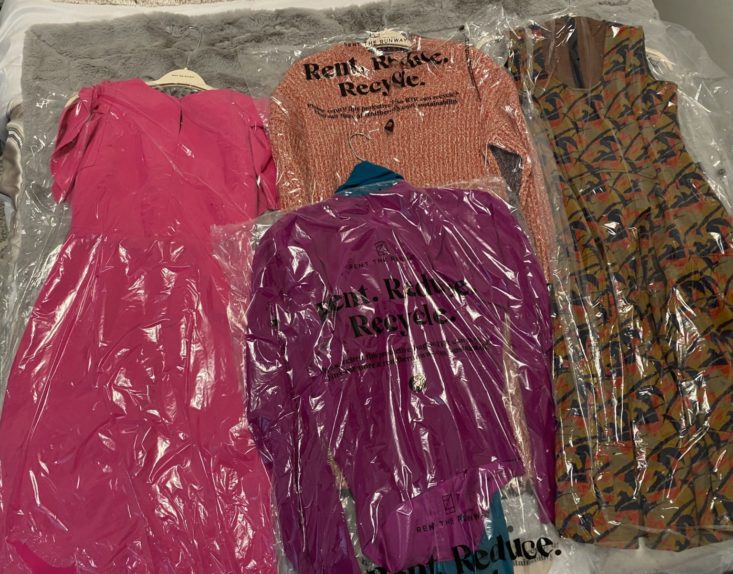 I've been looking at old pics, and while there were some hits, there have also been a few misses too. I've chosen these items because I would love to rent them again.
How Does Rent the Runway Work?
The way is works is very simple. You get to rent four pieces at once, and can swap them out multiple times per month (depending on which plan you choose.)
Think of it as a rotating closet with four hangers. As soon as you decide to send any one of your four items back, the hanger opens up, allowing you to choose something else.
So you essentially have the option to:
 Empty all of your hangers at once, and get four new items
 Send things back individually as you wear them
 Or hang on to all four items for your entire membership
How Long Does Rent the Runway Take to Ship?
If you place your order before 1pm EST, the item will ship the same day. Otherwise, it takes two days to receive your shipment after your order is placed.
How Much Does Rent the Runway Cost?
A 4-item membership is $89/month, an 8-item membership is $99/month (for 2 months), and a 16-item membership is $139/month (for 2 months) and you can cancel at any time.
Is Rent the Runway Worth It?
In my mind, the fee is kind of a no-brainer when you consider that, for the cost of buying one dress or a pair of jeans, you could theoretically borrow a dozen dresses or pairs of jeans over the
And while I think it's a smart decision financially, I find value in Rent the Runway beyond just the money. Here are a few of the things I like most about it:
1. Seeing what clothes look like on women who are my size.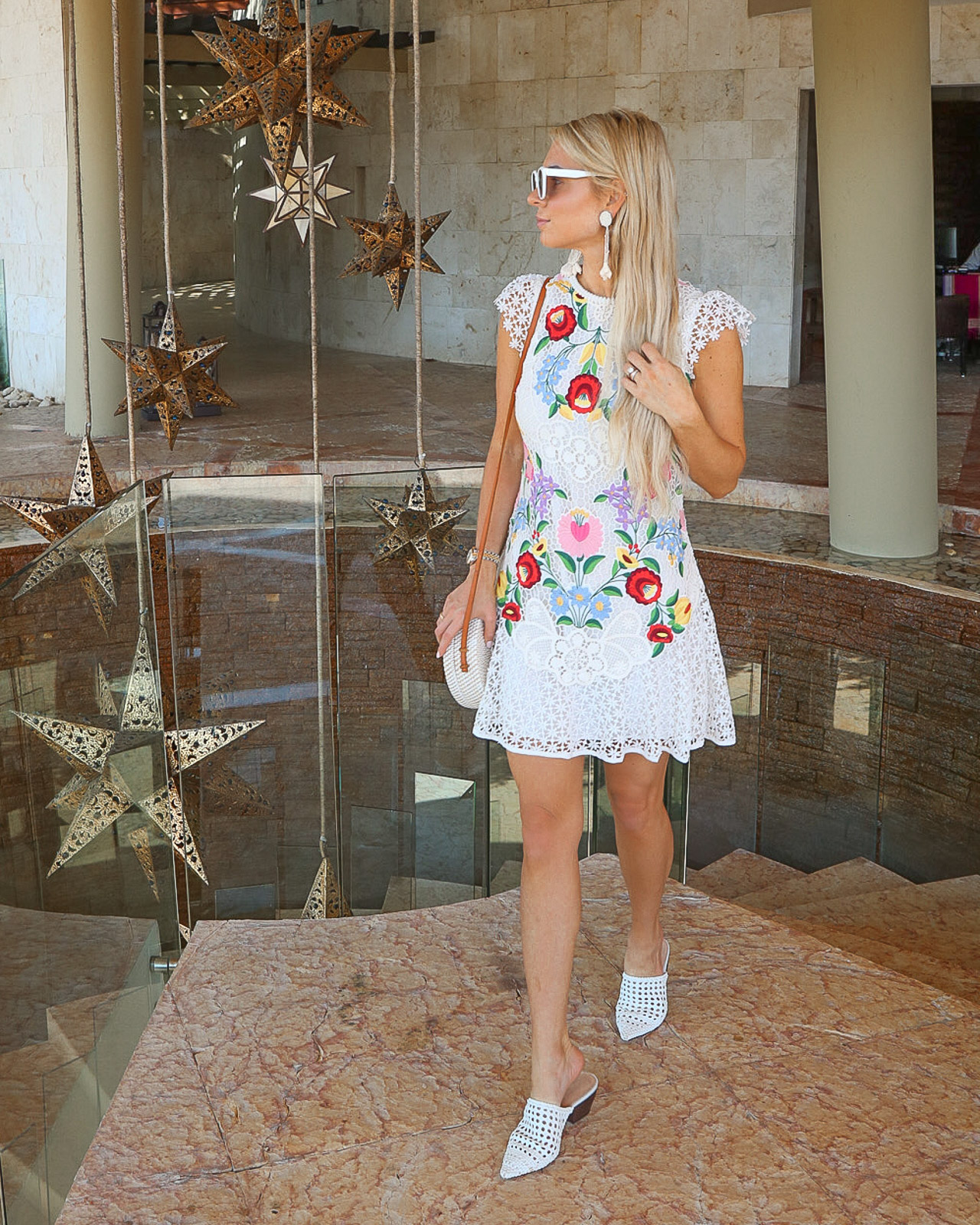 This is, hands down, the number one selling point as far as I'm concerned. When you sign up for RTR, you input your "fit preferences" — height, weight, bust size, body type, primary size and back-up size.
Then, when you start browsing through the app and find something you like, you can click on "Reviews" to see a photo of how it fits someone with similar measurements as you. Users can submit pictures + detailed fit feedback, which helps IMMENSELY.
For example, reviewers will write things like: "If you're busty, I would recommend sizing up" or "I wouldn't suggest these jeans if you're bottom heavy because they gape at the waist." I have a larger chest that makes certain things difficult for me to wear, so it's really amazing to see what other busty gals are loving and hating.
2. Having a refreshed wardrobe whenever I want.
My closet typically consists of 5-10 items that I wear constantly, and then 50 things that I rarely touch. I get bored easily. So being able to try out new pieces (without committing to owning them) has been a game-changer.
3. Not spending money on dry cleaning.
After you wear a piece from Rent the Runway, you send it back in their garment bag with a pre-paid label—no washing or dry cleaning required. Even if you get a stain on something, they'll take care of it. (The cost of shipping + dry cleaning is included in the service.)