About Rainbow Shops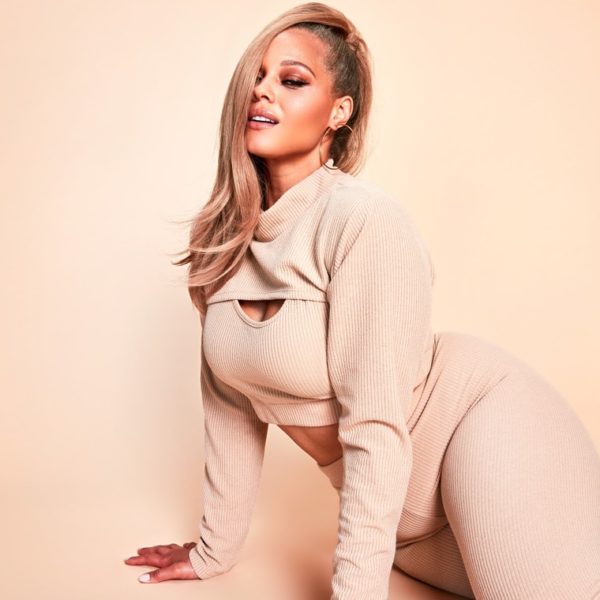 From red to violet, Rainbow Shops is anything but colorless when it comes to its clothing collection. This apparel boutique is known for its competitive pricing, as they provide a large selection of fashionable fits for budget-conscious customers. The options are limitless, as categories range from neon-dyed clubwear to business casual blazers.
With prices as low as $2, there's no wonder why so many customers flock to their website. As a result, Rainbow Shops is frequently mentioned in several magazines, including PopSugar, Refinery29, Cosmopolitan, and Vogue. They also boast an impressive following of over 281k on Instagram.
If you're tight on cash, perhaps it's time to opt for something more cost-effective. Stay tuned, as this Rainbow Shops review will take a closer look at the brand, its products, customer ratings, promotions, and more to help you decide if it's worth checking out.
Overview of Rainbow Shops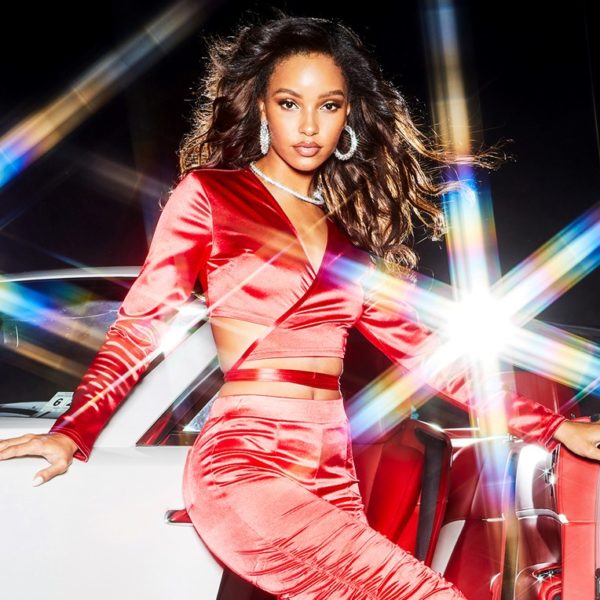 Despite being founded in 1935, the origins of Rainbow Shops are relatively unknown. If anything, we can infer that they've been knees deep in the fashion industry for decades.
This clothing company made its early home in the bustling streets of New York City and was formerly led by owner Irving Arthur Swarzman. Today, it's run by executives Gabriel A Chehebar and Andre Nikol.
If there's one thing to know for certain, it's that Rainbow Shops is always on top of the latest trends. They now have over 1,000 locations across the United States, including a couple in Puerto Rico and the Virgin Islands.
Before we get into this Rainbow Shops review, let's go over some initial highlights:
Highlights
A broad selection of clothing, accessories, tech products, and home decor to choose from
Widely affordable prices
Offers a mobile app for customers to download
Provides a clearance section on its website
Free shipping on orders $75 or more
Let's be honest. Fashion is an expensive hobby. This bodes especially true for those who love to stay on top of certain trends. From blazers to sweatpants, your savings account can quickly dip into the negatives if you're not careful. While some opt for the 'abstinence' approach, others prefer more 'thriftier alternatives' in order to stay stylish and chic.
Rainbow Shops can act as your best-kept secret when it comes to budget-conscious clothing. Offered at an affordable rate, it's practically impossible to go over your allotted amount. They also sell other products aside from apparel—including accessories, shoes, technology, and home decor.
If you're looking to ball on a budget, you've come to the right place. This Rainbow Shops review will highlight a few of the brand's top-selling products for penny pinchers to compare. Don't be surprised if you check out with more than 50+ items in your cart.
Rainbow Shops Review
Let's leave Gucci and Prada as this year's big self-gift. If you still want to treat yourself every month, Rainbow Shops can help satisfy your shopping itch for the time being. They've got hundreds of items on their website, ranging from summer dresses to spicy lingerie.
To keep things short, this Rainbow Shops review will feature a few notable contenders that are definitely worth a second look.
Rainbow Shops Camo Distressed Long Denim Jacket Review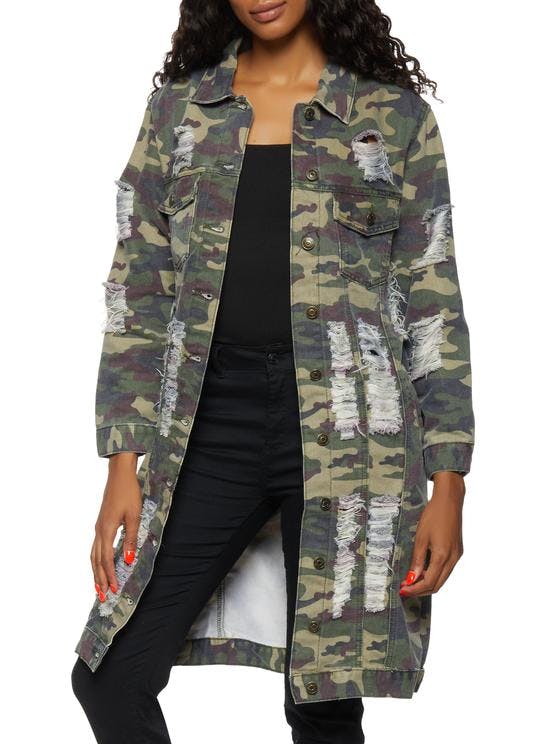 The Camo Distressed Long Denim Jacket can help you get 'cam'-era ready for your next Insta post. Cut in a midi length, this coat features a blend of light greens and browns with distressed detailing all over. As a homage to the classic 'Canadian tux,' it also comes with a tapered collar, a buttoned-down front, and two front pockets for added storage.
It's worth mentioning that this coat isn't exactly made out of denim, as it uses a blend of cotton and polyester instead. If anything, it makes an excellent spring ensemble when things start to get warm. The Camo Distressed Long Denim Jacket retails for just $25, which gives you enough room to buy a matching tee to pair along with it.
Rainbow Shops Two Tone Camo Cargo Joggers Review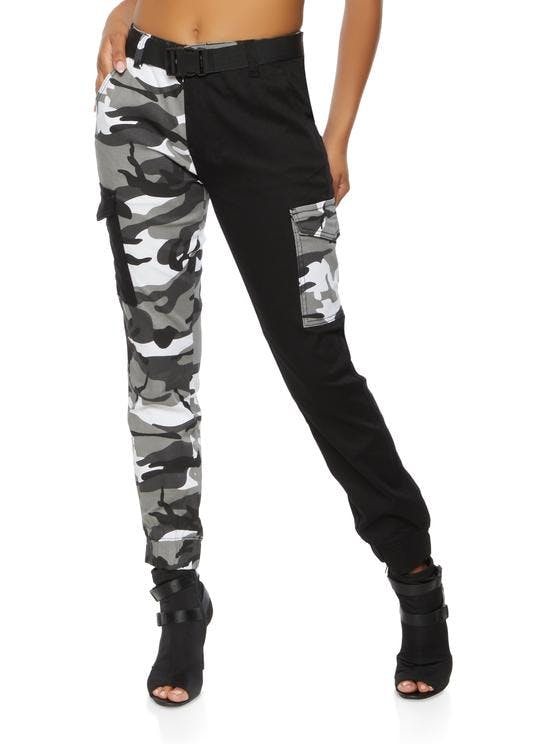 The Two Tone Camo Cargo Joggers are practically screaming Insta-baddie vibes due to its monochrome print and bootylicious fit. It definitely makes a statement, as these pants feature a juxtaposing visual of black versus camo white. To really achieve that Kim K silhouette, it also comes with a built-in belt on the front.
To complete the outfit, we highly suggest pairing the $25 Two Tone Camo Cargo Joggers with matching sneakers, a mock neck black top, and a leather jacket to really achieve that 'tech wear' look. Oh, and we're also awarding bonus points if you decide to add a decorative harness on top.
Rainbow Shops Plus Size Organza Sleeve Sweater Dress Review
Morticia Adams just called. She wants her Plus Size Organza Sleeve Sweater Dress back. Don't worry, it's not super gothic, as this dramatic number features a body-con silhouette with poofy balloon sleeves for extra pizazz. For added detail, it comes with intricate crochet and embellishments on the arms. It's also designed to be super stretchy, which is a big plus.
We should also mention that the $23 Plus Size Organza Sleeve Sweater Dress is also offered in red, which can make for a stunning Christmas number. Best paired with high heels and statement jewelry, we suggest adding this beauty to your wardrobe in case of special occasions.
Rainbow Shops Chevron Long Sleeve One Piece Swimsuit Review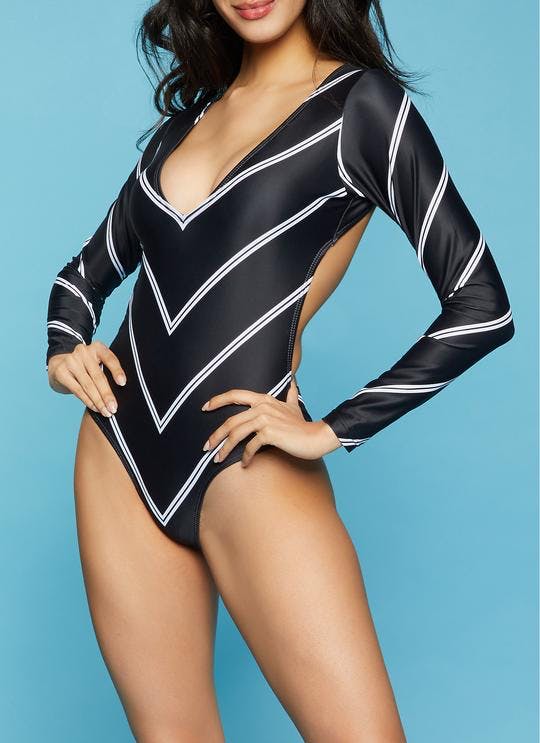 The Chevron Long Sleeve One Piece Swimsuit ensures that all eyes stay on you at your next pool party. Designed with long-sleeves, this slimming set comes with a plunge neckline and an attractive striped pattern.
It also showcases a cut-out detail on the back to help keep things flirty and fun. Thankfully, this number isn't just for looks since it's built with removable padding for added support.
While it is designed for swimming, it shouldn't prevent you from wearing the Chevron Long Sleeve One Piece Swimsuit out in public. For a streetwear-inspired look, we suggest tucking it into some high waisted jeans. Originally priced at $25, this stunning set is offered at a steal for $15.
Rainbow Shops Rainbow Sole Sneakers Review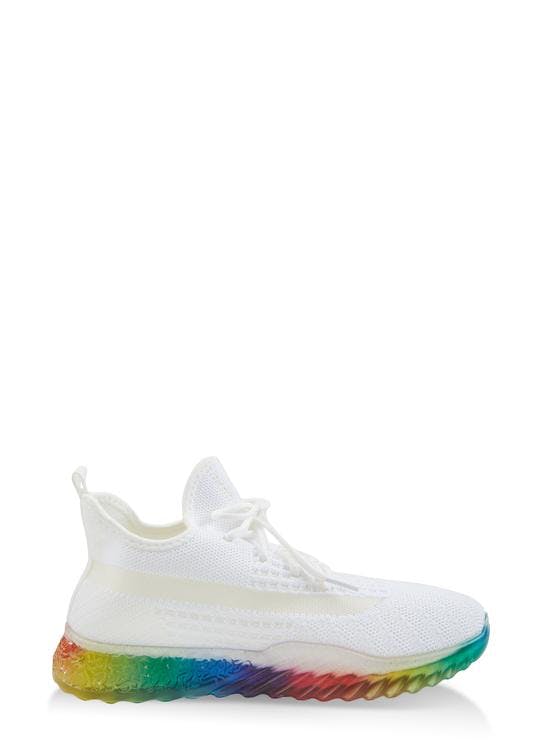 If you're looking for a subtle way to show off your colors, the Rainbow Sole Sneakers offer a tinge of glamor without going overboard. These stylish kicks are built with a rounded toe, a lace-up detail, and a textured knit to keep things casual. The platform features a blend of reds, oranges, blues, greens, and purples for added visual interest.
Just as a forewarning, these sneakers aren't really meant for high-intensity activities such as running or training. Instead, they're designed for casual city walks or errands. Available in colors white, red, blue, and more, the Rainbow Sole Sneakers sell for $13 in total.
Rainbow Shops Side Zip Booties Review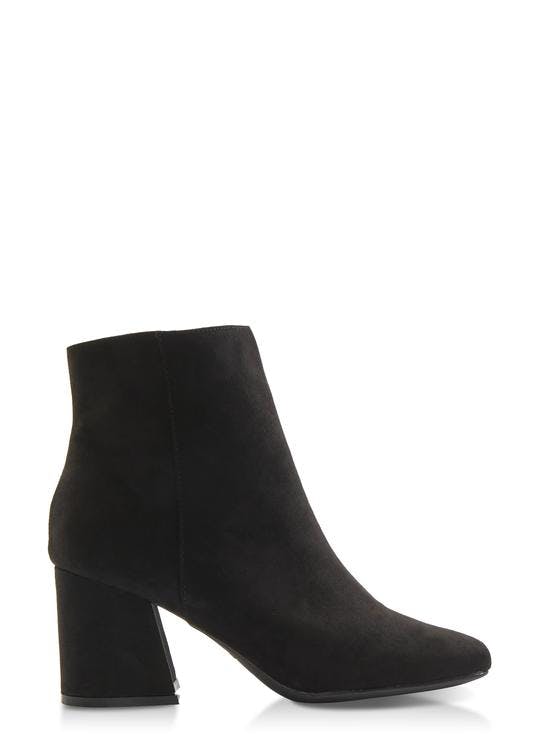 Considered a staple of autumn fashion, the Side Zip Booties can help satisfy your pumpkin spice needs from September to November. These boots are definitely made to match any fall-themed ensemble, most notably a pair of denim skinnies and a soft flannel jacket. They can also add a bit of height, as they come with a 3-inch heel.
If you're not a fan of black, the Side Zip Booties also come in red, brown, and white. Regarding price, these stylish heels retail for an affordable $30.
Who Is Rainbow Shops For?
Rainbow Shops is a super exclusive designer brand that only caters to the 1%. Just kidding! If anything, you should've gotten a sense of its prices through the product reviews we've featured.
In real talk, they offer a broad selection of trendy clothing at an affordable price. If you need a new outfit in a pinch for your next birthday party, or if you're looking to brighten up your wardrobe, this is a great store to check out.
Rainbow Shops Reviews: What Do Customers Think?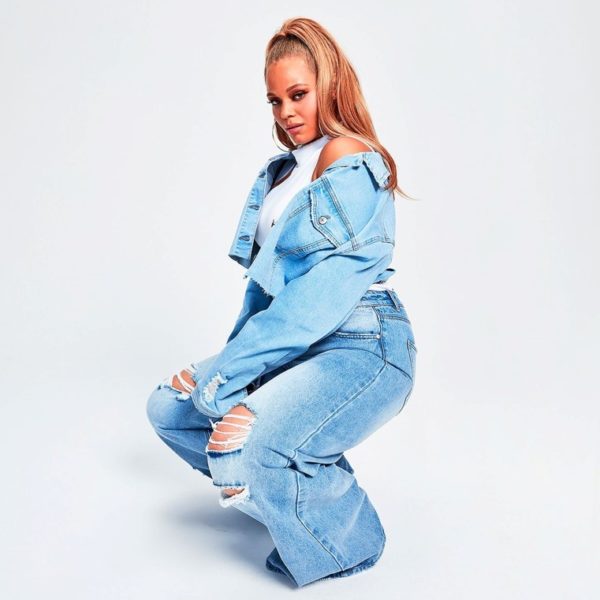 So, what's the general consensus? Does Rainbow Shops form that 'rainbow connection' from company to consumer? In most cases, yes—as most customers seem to love the brand's prices and wide selection of clothing.
Unfortunately, there are no comments posted on the company's official page but don't fret. There are dozens of review sites that hold ratings for Rainbow Shops. Let's take a quick gander down below:
Trustpilot: 52k reviews with 4.6/5 stars
Sitejabber: 107 reviews with 1.9/5 stars
Yelp for the brand's New York location: 21 reviews with 2.5/5 stars
As shown above, there seem to be mixed reviews for Rainbow Shops. But for now, let's focus on the positives. Some happy customers report a straightforward shopping experience and speedy delivery times. In many reports, buyers were quick to address their affordable prices for their clothing.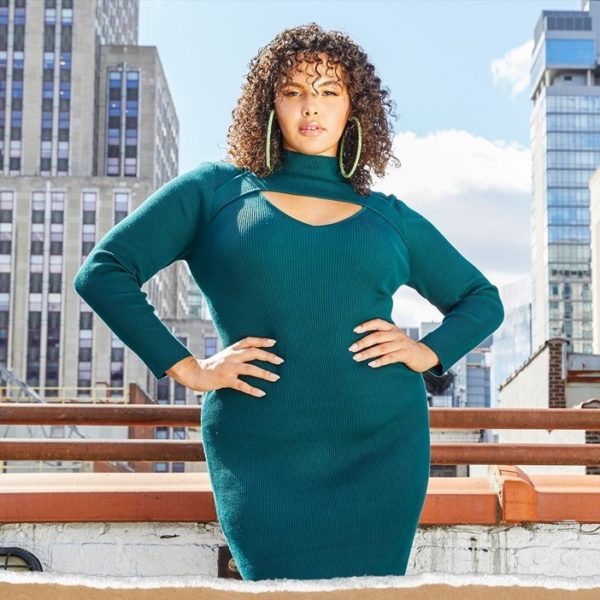 "I love shopping at Rainbow. The online process is flawless, never had an issue. You can find better selections online than in the actual store. Thanks for being a favorite," one Trustpilot reviewer shared.
Another pleased customer writes, "I found it easy to order on this website. There are so many beautiful items to choose from."
"A lot of it is pretty practical and basic enough that you can dress it up or down," one Yelp user wrote. "It makes a great place to find really inexpensive staples for your wardrobe."
We also uncovered some positive reviews for the company's app. According to a reviewer on, the Rainbow Shops mobile site is a lot more convenient compared to in-store shopping. "Every item I've purchased is true to size! I highly recommend Rainbow for online orders. It's worth it and they also have new things online just about everyday."
Is Rainbow Shops Worth It?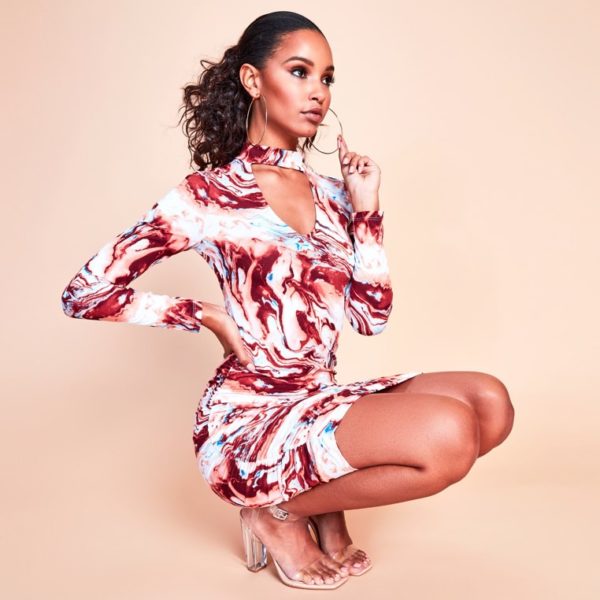 This apparel shop is anything but limited when it comes to clothing selection. For most customers, it acts as a widely accessible place to find select items for a discounted price. It's a trendy and convenient hub for any online shopping fanatic..
This Rainbow Shops review does recommend this brand if you're looking for an affordable way to stay in fashion.
Rainbow Shops Promotions & Discounts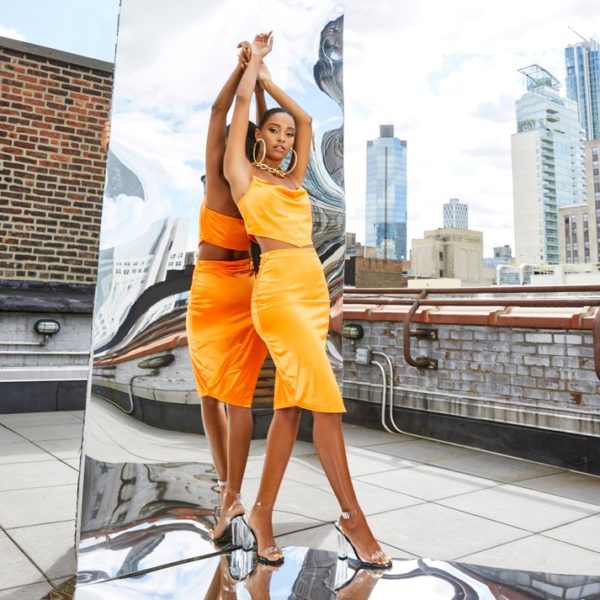 This Rainbow Shops review found out that the brand has a sale outlet in which customers can find discounted items for up to 70% off. Aside from this, there are no promotions or coupons provided on their website at this time. We suggest keeping tabs on the brand's social media for any future updates.
Where to Buy Rainbow Shops
Looking to buy a cute summer dress? Customers can head over to rainbowshops.com to see what they have in store. If you live in the United States, you can also visit their brick-and-mortar locations.
FAQ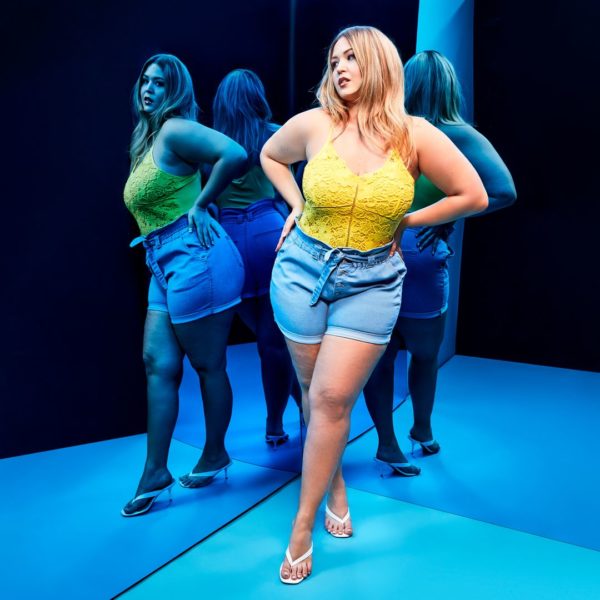 Who Owns Rainbow Shops?
According to Bloomberg, Rainbow Shops is currently run by executives Gabriel A Chehebar and Andre Nikol. The company was formerly owned by founder Irving Arthur Swarzman.
Does Rainbow Shops Ship Internationally?
Unfortunately, this Rainbow Shops review found out that they only ship within the United States. Fingers crossed that they'll deliver to more countries in the future.
What is Rainbow Shops' Shipping Policy?
This Rainbow Shops review found out that they offer free shipping on orders that total $75 or more. They also provide complimentary delivery to non-continental locations in the US, but only for purchases $99 and up. Anything below this amount is charged a flat fee of $7.
If you're curious about the status of your package, customers can input their email address, zip code, and order number for a quick update.
What is Rainbow Shops' Return Policy?
Rainbow Shops offers a 30-day window for customers to send back their products. Buyers can either return their products in store or online.
It's worth noting that underwear, lingerie, swimwear, earrings, facemasks, and final sale items are exempt from the brand's policy. Additionally, a total of $7 will be deducted from your refund amount.