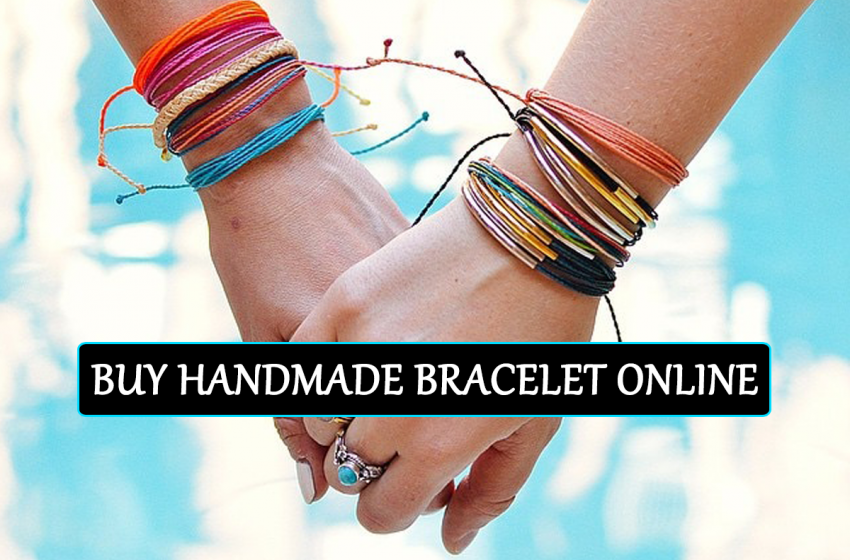 About Pura Vida Bracelets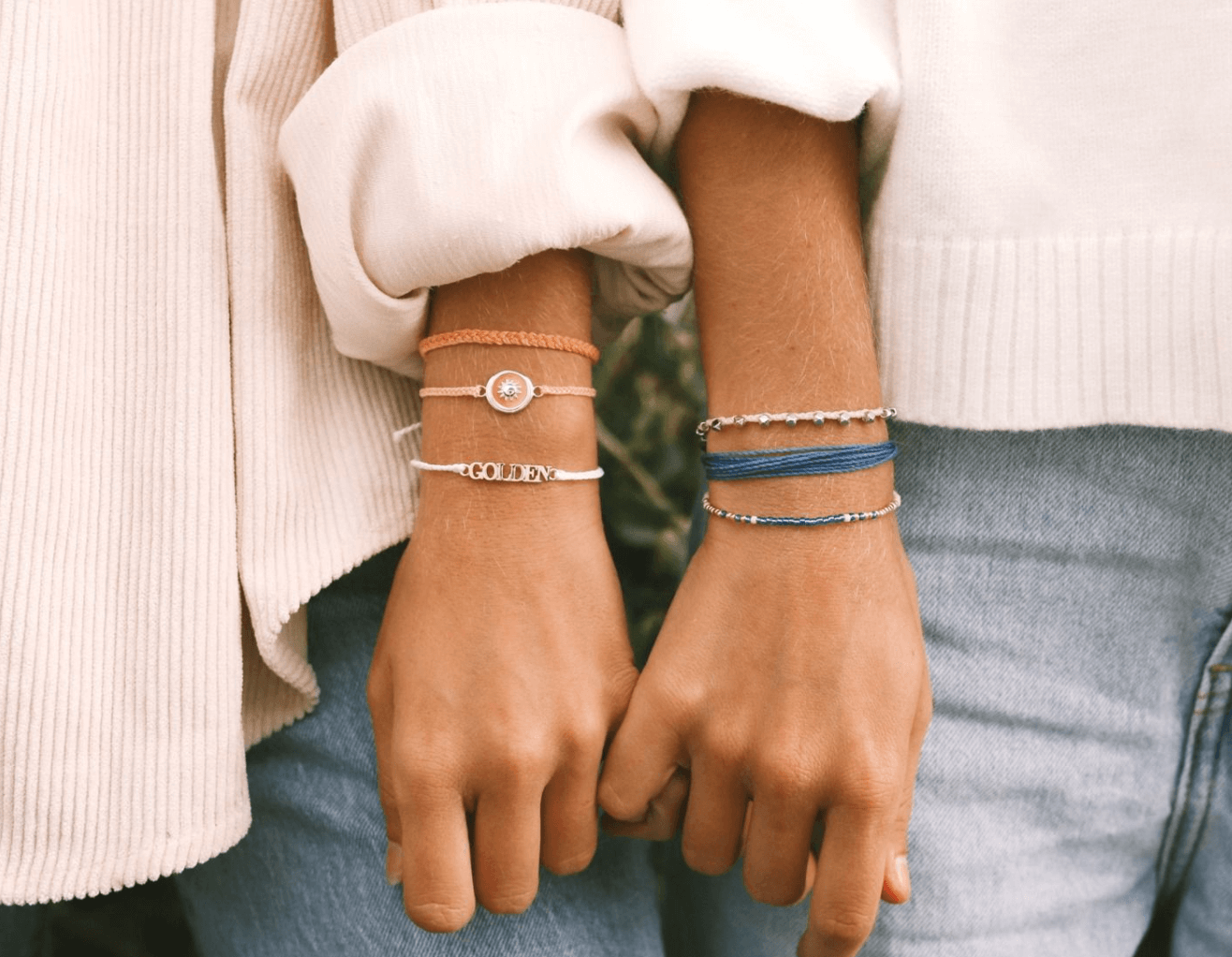 Gone are the days when you could hand your significant other a basic photo frame and get done with the job of giving them the best possible gift. In the current climate of viral grand gestures for significant others, we're pretty sure your partners expect you to go above and beyond to make them happy.
For all of you out there, we have good news. Sometimes, even a lovely bracelet that matches their preference can do the job. This is where Pura Vida bracelets come into play.
Maybe you are looking for something to get your partner, or perhaps are on the lookout for something you can treat yourself to. Whatever the case may be, Pura Vida bracelets will get the job done for you.
This Pura Vida bracelets review cover all you need to know before you make a purchase. Without further ado, let's look at what we know about the brand so far.
Overview of Pura Vida Bracelets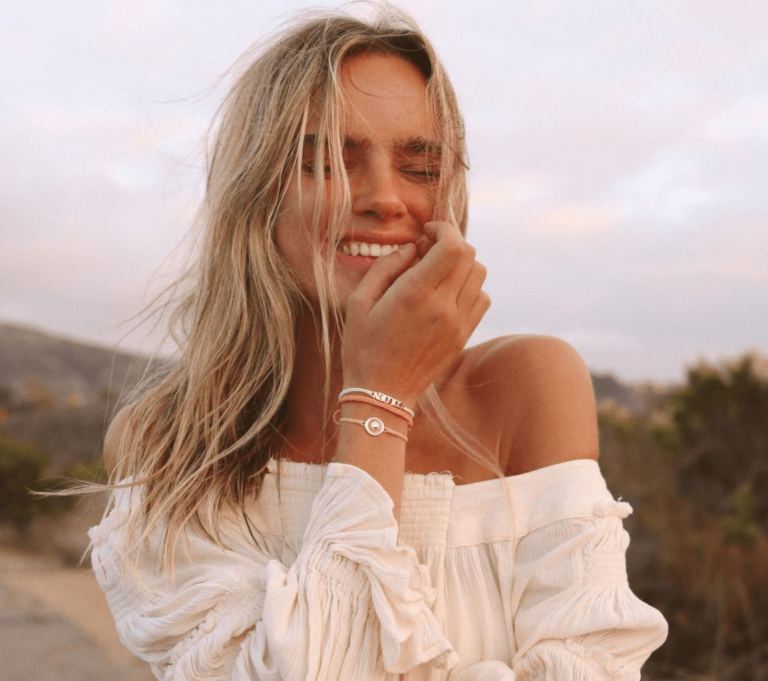 Named in Spanish, Pura Vida translates to pure life in English. As you can gauge, the Pura Vida bracelets have a heavy emphasis on celebrating the small and simple things in our lives.
When we talk about Pura Vida bracelets, the owners had the idea of slowing down the pace of life and enjoying every tiny piece of pleasure that comes our way.
Paying homage to this concept of living life to the fullest, Pura Vida bracelets are partnered with various talented and skilled artisans located all over the world. The aim behind partnering with these artistic geniuses is to create unique but highly aesthetically pleasing bracelets.
The best thing about Pura Vida is that you can even try out other items from their diverse portfolio, including stickers, accessories, and jewelry.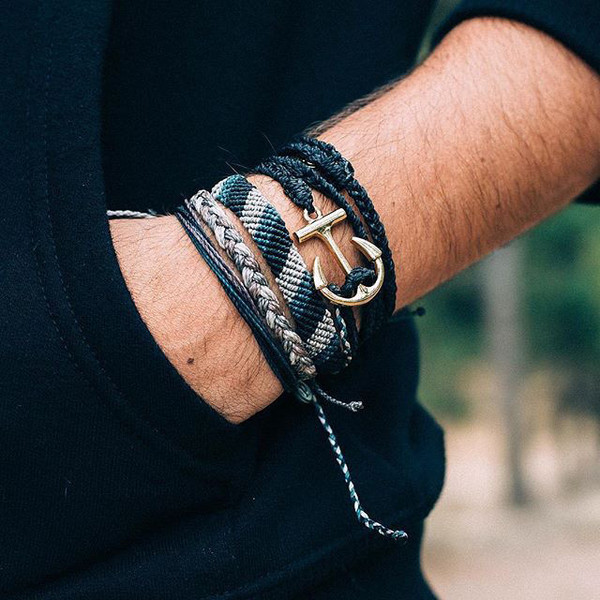 Pros
Pura Vida has been a part of various famous brand names such as Teen Vogue, Forbes, etc.
Their collection consists of a wide range of items, including stickers, accessories, and jewelry.
The Pura Vida bracelets are available in various colorful color combinations.
Pura Vida has donated to more than 175 charities and has partnered with more than 800 artisans worldwide.
The bracelets and other items from pré Vida are packaged in biodegradable, environment-friendly bags.
There is an installment available for orders that are over $35.
Cons
Purchases made on Pura Vida

are final and cannot be exchanged or returned. This rule, however, does not apply to rings.
Pura Vida Bracelets Review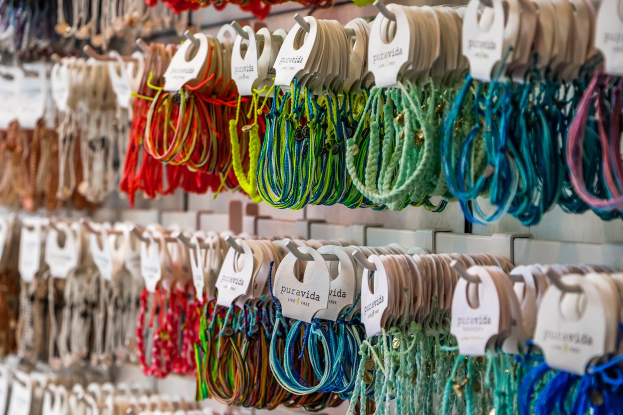 Contributing to more than 175 charities worldwide and their partnership with over 800 artisans, Pura Vida offers buyers a chance to change every purchase. The brand's credibility can be gauged from the fact that it has been a part of various magazines, including Teen Vogues and Forbes.
Pura Vida was founded by two different jewelry makers named Jorge and Joaquin. These two people are responsible for Pura Vida and started the brand once they took a vacation to Costa Rica.
While there, the duo was shocked at how the local artisans lived their life by selling bracelets. Eager to help, the pair decided to take some within and sell. The arrangement worked wonders as the pieces sold out in no time.
Since then, Pura Vida has been on a mission to help raise awareness for charities and help out those in need by offering jobs to the people they partner with. Here is a detailed look into the Pura Vida bracelets.
Solid Pura Vida Braided Bracelets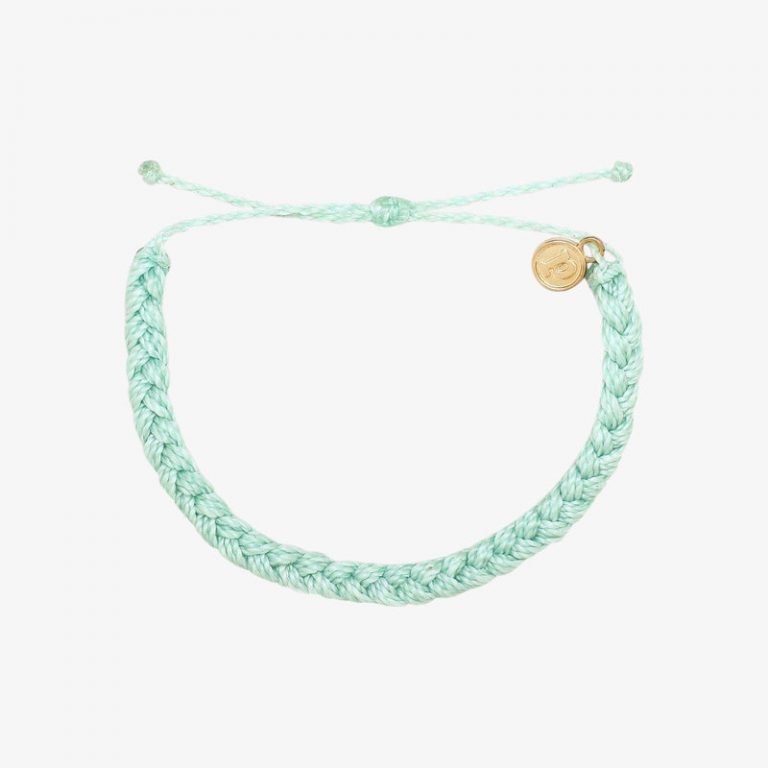 Let's start this Pura Vida bracelet review by looking at one of their most precious and highly acclaimed items. The solid braided bracelet by Pura Vida is precisely what the name indicates.
Available in ten different colors, these bracelets are the perfect look for anyone who wishes to go for a sleek and minimal look.
Each braided bracelet produced by Pura Vida is entirely waterproof, meaning you can wear it in the pool or the shower without any worries. The bracelets have a natural and effortless vibe which makes them the perfect accessory for every outfit.
Since the bracelets are available in a wide range of colors, you have the option to pick a handmade wonder that fits with your mode, or you can get all of them for different outfits!
Pura Vida Charity Bracelets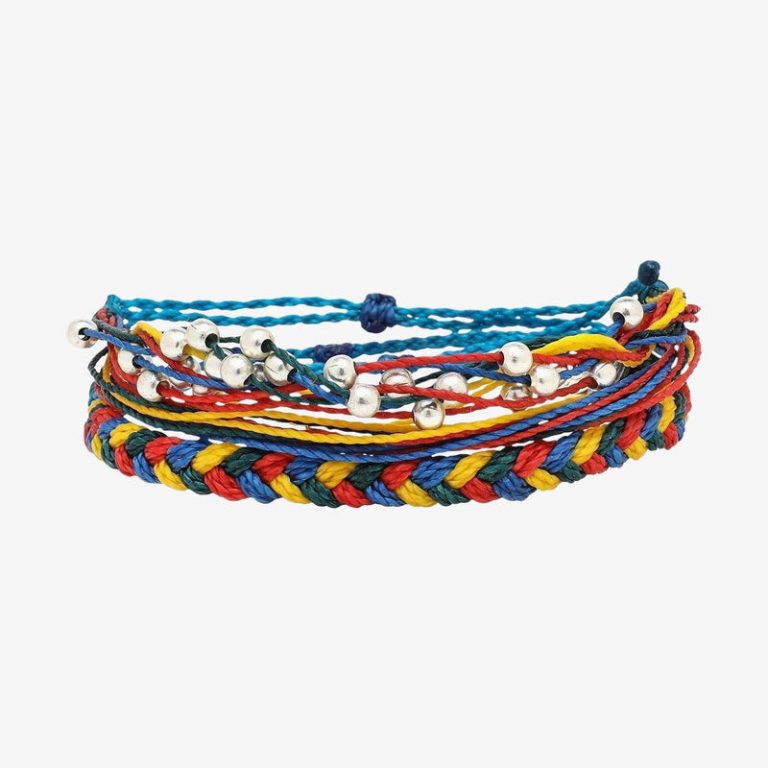 Being a brand that focuses highly on charity and raising awareness, it would not have been possible to ignore the different issues in the world. This is why one of their necklaces is dedicated entirely to the cause of autism.
Also known as "Autism Acceptance Pack," this is not one but a group of bracelets that can make a change in the world when paired together.
The packet consists of three bracelets: a simple threaded bracelet, another is their signature braided one, and the last one comes with beads.
Every time a purchase is made for these bracelets, Pura Vida decides to show their solidarity and support for autistic individuals by donating 5% of the cost to the Autism Society.
Pura Vida Mens Bracelets Red White Blue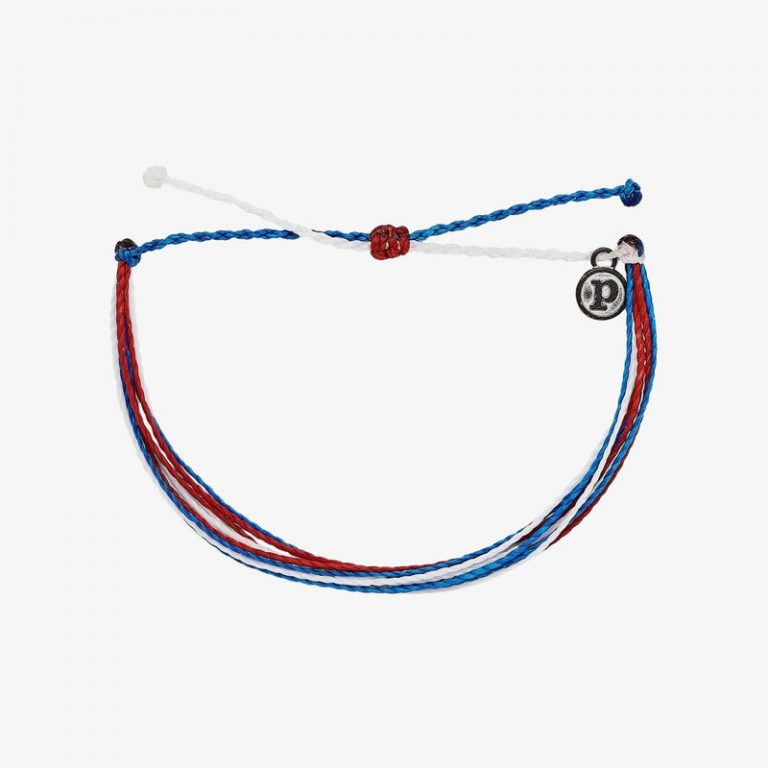 If you're looking for a minimalistic piece that gets the job of accessorizing your outfit done without coming off as too much, it's time to half your search because we have come upon the perfect fit for all such situations.
Known as the bracelet that started the entire journey, the Red White and Blue bracelet is exactly what the name indicates. This bracelet consists of a couple of blue, red, and white threats!
Completely waterproof, the bracelet can be worn in bodies of water and is a light accessory for all your outfits. These bracelets are brought from Costa Rica and help provide artisans in the region with jobs.
There is an iron-coated P charm on the bracelet, and it comes with an adjustable strap that is 2 to 5 inches in diameter.
Starlight Pura Vida Rings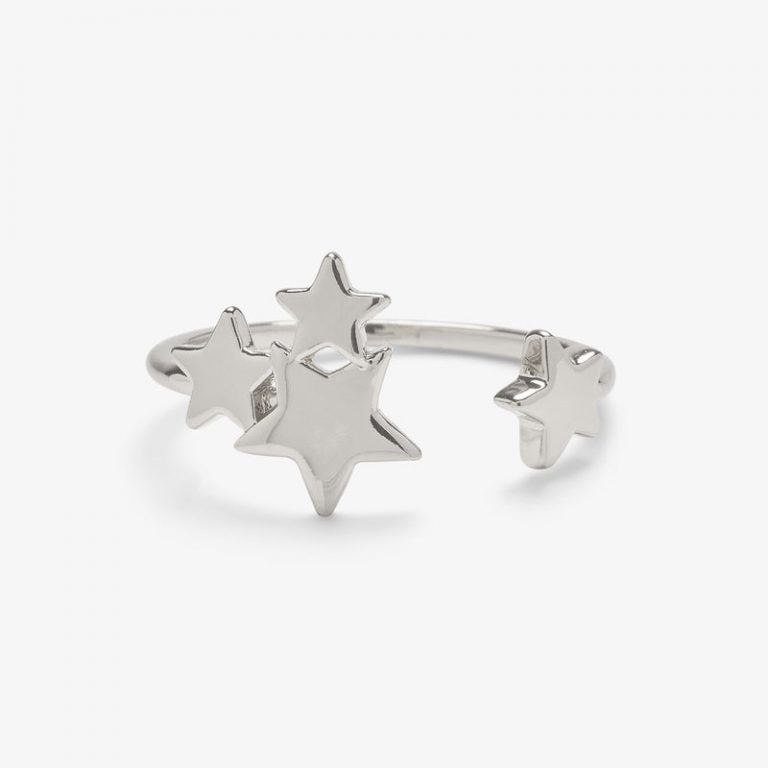 Other than bracelets and stickers, there are Pura Vida rings that you can try out. The Starlight Ring has taken our hearts away from its massive collection of rings. Adored with tons of stars on the top, the ring comes in two different colors; golden and silver.
It is also available in more than five different sizes and can be the cutest addition to your wardrobe.
This ring is the perfect gift for all those people who like to have their whole world wrapped around their hands. This ring has a war-around sign and comes with a lunar element. The ring's band is around 1.2mm thick, and you will find Pura Vida stamped on the inner side.
This is yet another one of the handmade pieces from the Pura Vida collection. If you opt for rose gold, you can get a brass base on the ring along with rose gold plating. It also opens at the ends for size adjustment.
Tarot Card Pura Vida Necklace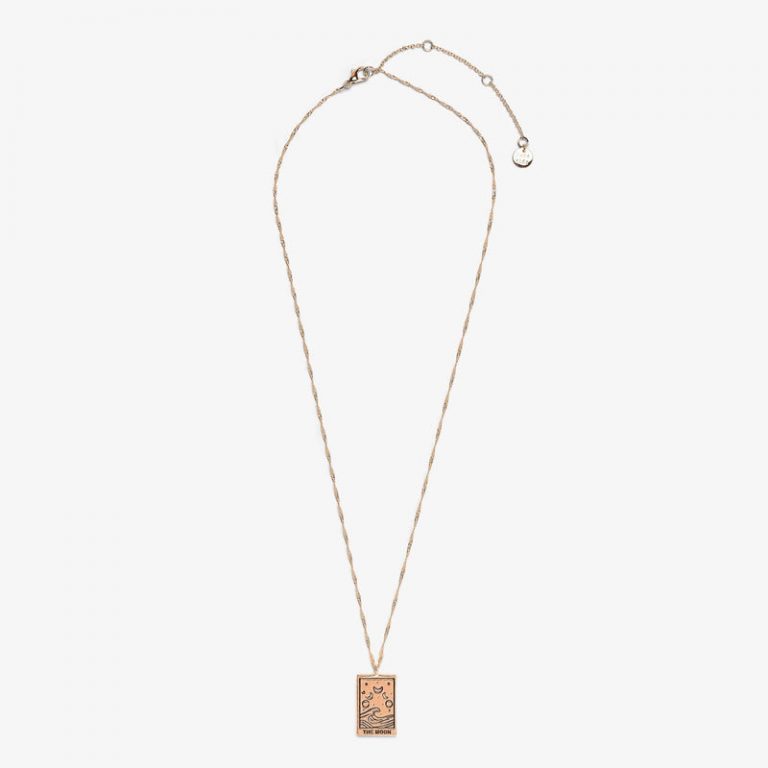 Are you on the lookout for a Pura Vida necklace for your outfit? Here we have for you another one of the gems by Pura Vida. This Pura Vida bracelets review covers all the items in their inventory. The tarot card pendant necklace comes in two different colors, silver and rose gold.
You also have the option to pick from the styles of Empress, Moon, or Sun. This Pura Vida necklace comes with layering options and is the perfect gift for all those who are astrology lovers.
It is around 18″ with the space for a 3″ extension. You can either use any one of the pendants given with the necklace, or you can buy all three and layer them for the complete look.
Pura Vida Bracelets Reviews From Customers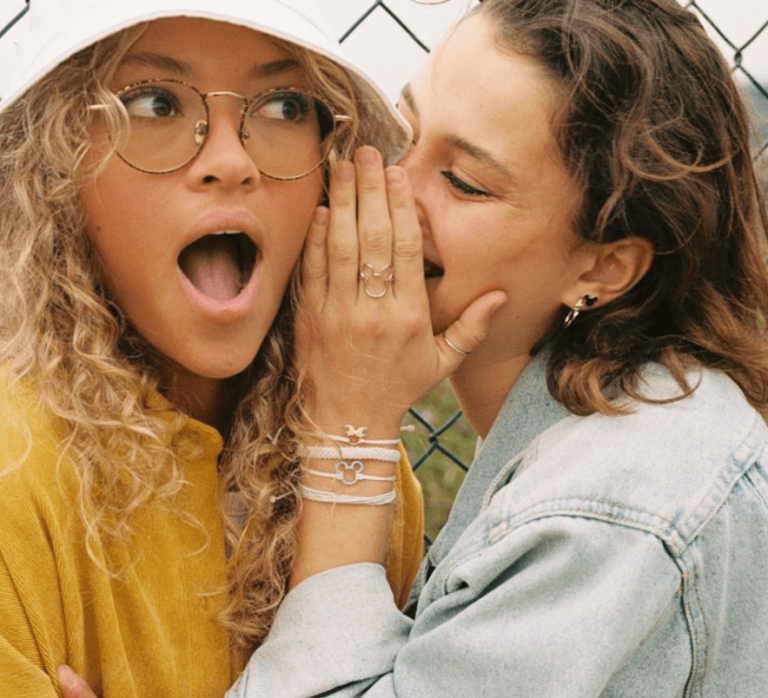 The most accurate way you can find out about the authenticity of a product is from the reviews customers have left behind. Fortunately for us, Pura Vida bracelets have nothing but positive reviews.
This one time, a buyer commented, "My daughter loves these bracelets; the more, the better!" While another couldn't help but gush about the premium quality and adorable look of these. The buyer said, "Love em! They're such good quality and super cute!"
As if that wasn't enough, one buyer even said, "The necklace is absolutely gorgeous and very detailed. The chain feels of good quality and is sturdy. The length is perfect for layering with other necklaces or wearing by itself."
Where To Buy Pura Vida Bracelets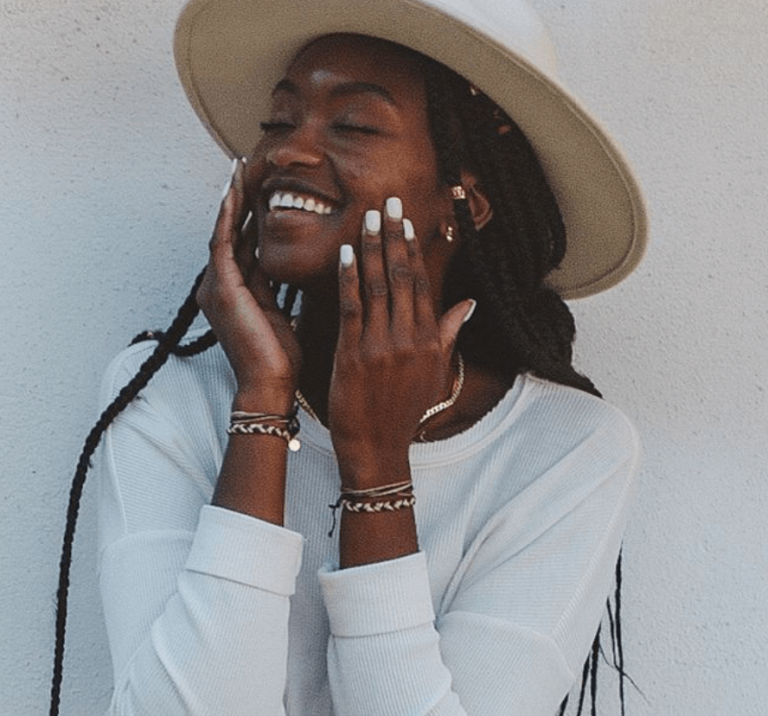 This Pura Vida bracelets review lets you know what an excellent product the bracelets are. What's more, we also highlighted how you could be helping communities and charities around you by purchasing from them.
But how do you go about making a purchase? Do you do it online or in-store? Hold up! No need to get confused.
This Pura Vida bracelets review covers where to buy Pura Vida bracelets. Head over to the Store Locator on PuraVida.com and look at all the stores located near you. This way, you can feel the product before buying it.
Pura Vida bracelets are also available at Nordstrom, where you can get the exquisite Pura Vida bracelets from the Walmart collection. Or, if you want to save yourself from all the hassle, go online, visit their Amazon page or shop online from their website.
Pura Vida Bracelets Promotions & Discounts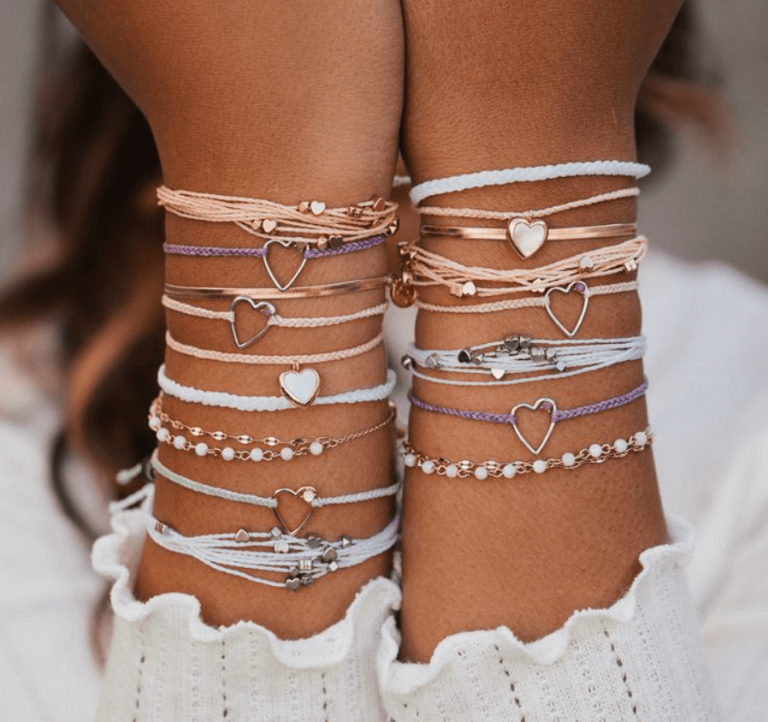 Pura Vida bracelets and other accessory items are available at an affordable rate on their website and in stores. However, the store also has various stock-wide sales that you can't miss out on!
The only way to get access to all promotions and discounts the second they go up is by referring to the website, signing up, and subscribing to their newsletter.
Pura Vida Bracelets: Editors Verdict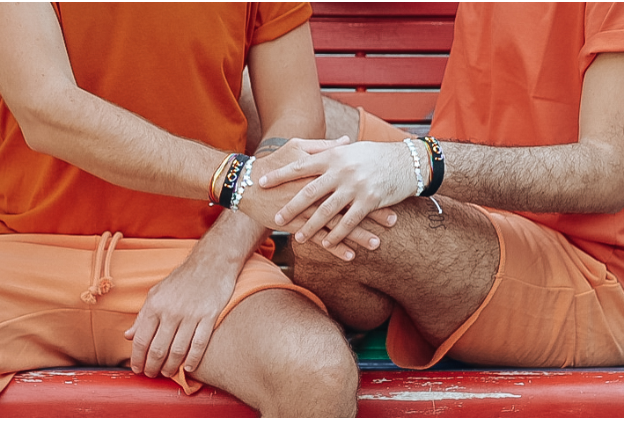 So, what is the editor's stance on the Pura Vida bracelets? Well, while reviewing the product, we couldn't help but notice how the brand is making so many changes around the world, and that too with products that look stunning when you use them as accessories.
They have a wide range of options to pick from, and variety is always attractive.
What's more, the quality is even more stunning! We don't know about you, but we are definitely fans of Pura Vida and the work they have been doing so far! Grab your Pura Vida bracelets or stickers today and add that touch of minimalistic beauty to your outfit!
Pura Vida Bracelets FAQs
Are Pura Vida Bracelets waterproof?
So, are Pura Vida bracelets waterproof? The answer to that is yes! Waxed and adaptable to a diameter of 2-5 inches, all Pura Vida bracelets are water-resistant.
Can I wear Pura Vida Bracelets in the shower?
Since Pura Vida bracelets are waterproof, it is understandable that you might ask if you can wear Pura Vida bracelets in the shower. The answer is yes!
There will be no harm done to them if you go into bodies of water, including a shower or the pool.
Can You Cut Pura Vida Bracelets?
You don't have to cut them to make them short. The bracelet can be placed on and tightened with ease.
How Do You Tie A Pura Vida Knot?
Tie the bracelet around your wrist and see the length that works for you. Tie a basic knot and see the excess number of strings. Take a pair of scissors and cut the extra strings away.
Now take a fighter and set the edges on fire to harden them. Once done, you have your perfectly sized Pura Vida bracelets with a ready-made knot.
Are Pura Vida Bracelets Worth It?
Most buyers seem to be pretty happy with their nuchae, and we think the Pura Vida bracelets are worth it! It would help if you kept in mind that it supports hundreds of artisans worldwide.
With sustainable packaging and beautiful items, we can conclude that Pura Vida bracelets are indeed worth it.