About Keeps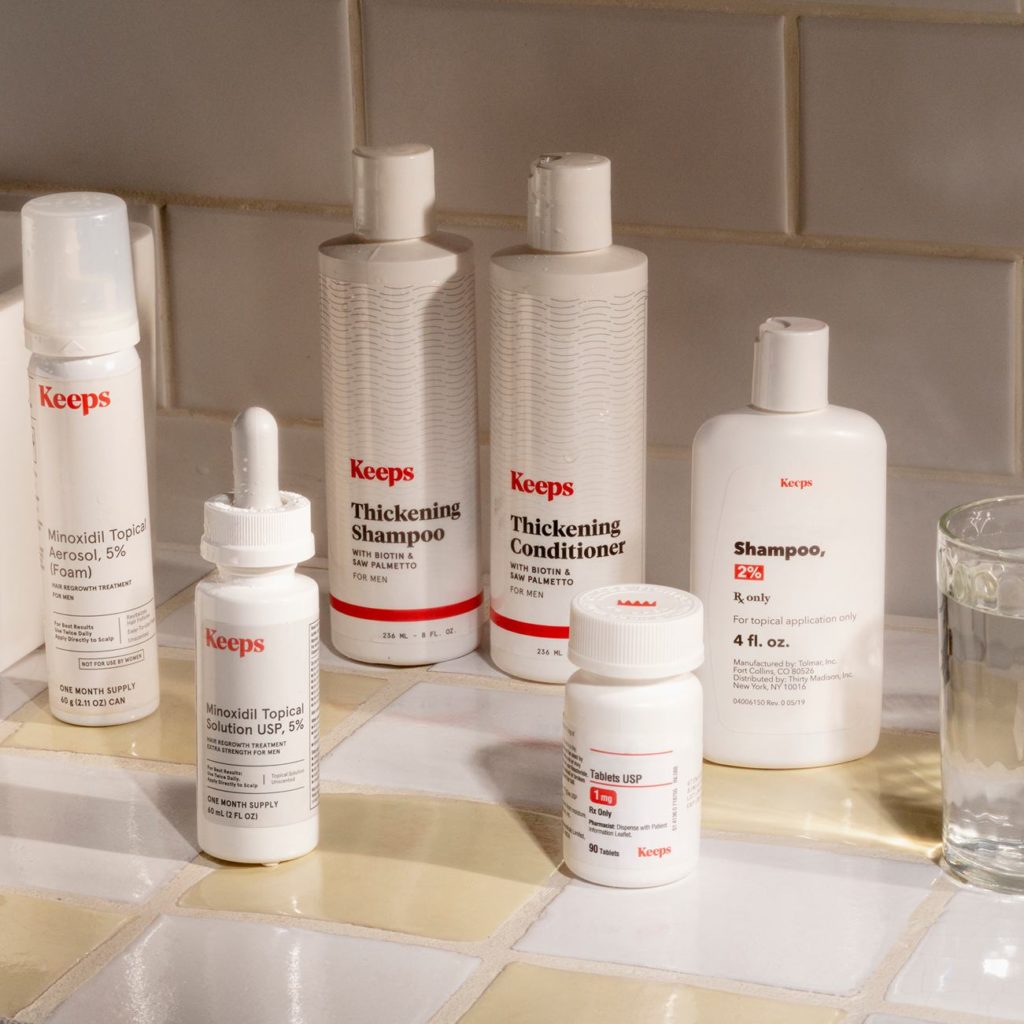 Androgenic alopecia is the most common type of hair loss that affects men. As my group of friends got older, I noticed more than one receding hairline. And although it's a physiological change that happens when we age, I've witnessed that it comes with psychological implications too.
Studies[1] show that hair loss has a negative impact on men's self-esteem, social interaction, and overall quality of life. Whether it's covering up with hats or going fully bald, losing their hair has been a huge change for the men in my life and a chip in their ego. Fortunately, there are treatments that can prevent and even improve this chronic condition, like Keeps.
A subscription-based telehealth company, it provides affordable hair loss prevention and treatment for men. To help guard or regrow that crowning glory on your head, all you have to do is fill out a questionnaire, upload a couple of photos, and, lo and behold, your treatment arrives at your door.
The big question I want to know is, does Keeps hair loss work? In this Keeps hair review, I set out to find the truth. Here, I'll give you a snapshot of everything I learned in the process before you subscribe to Keeps hair loss treatment.
A good sign already is that Keeps' promise to provide a stress-free, affordable, and discreet way to protect hair has garnered plenty of heads and extensive coverage in the media over the years. The brand has been featured in The Wall Street Journal, Esquire, GQ, TechCrunch, and Business Insider.
Keeps' Instagram account has 36.3k followers too, many of whom use the platform to share their hair thinning woes and how Keeps came to their rescue. Let's start with an overview of the brand and its story.
Overview of Keeps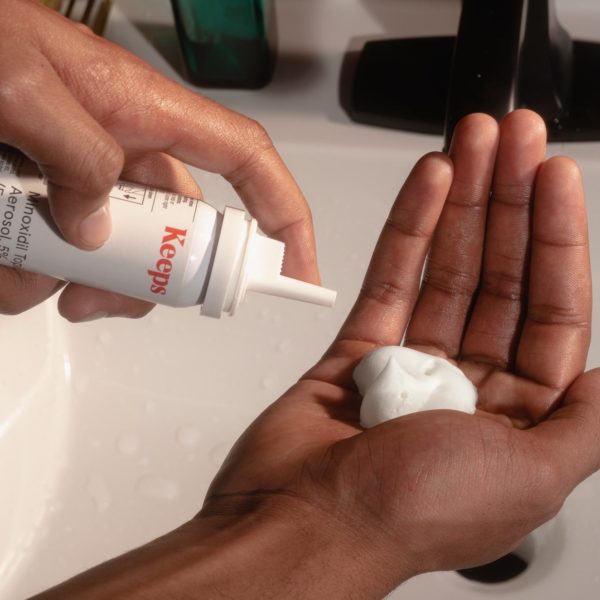 I'll begin at the root: Keeps' story. Founders Steve Gutentag and Demetri Karagas met during their first week of college in 2008—when they were young and virile, and had full heads of hair. Fast-forward a decade and into adulthood.
For Steve, the biggest concern how quickly his hair was thinning. He knew he didn't have much time before he lost it all. With Demetri's help, he set out in search of a convenient, effective, and affordable solution for men's hair loss—big surprise, they found none.
I found necessity to be the mother of invention for some of the best ideas out there. When Steve and Demetri struggled to find a solution for hair loss, they decided to be the solution, and Keeps was born.
Accessibility, Affordability, and Simplicity are the main thrusts for Keeps, headquartered in New York, NY. How do they do it? By offering a short catalog of the only two FDA-approved medications for hair loss to exist. They buy the generic version of these medications directly from a domestic lab, which allows them to offer significantly cheaper treatments.
While searching for remedies for my friends, I've come to know hair loss treatments as either painful, inconvenient, or expensive. Some even come with a slew of nasty side effects. Keeps seems different to me, and I'll tell you precisely why it is in this Keeps hair review. Read on to find out.
Keeps Physicians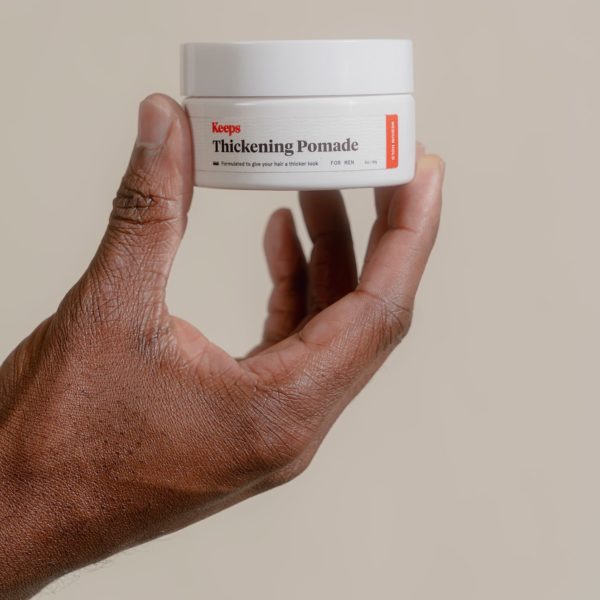 I want to get this clear. Hair loss is a medical issue, not a cosmetic frill. According to the American Hair Loss Association (yes, you have an association representing you), up to two-thirds of men will experience some form of hair loss by the age of 35.
And while I discovered there's no guaranteed way to grow hair back, hair loss is easier to prevent. This is where Keeps' network of licensed doctors, pharmacists, and care consultants step in to help.
How does a Keeps consultation work? From what I understand, you'll have to answer a few questions related to their hair loss and lifestyle, and provide details of your medical history, following which you'll need to upload a couple of snapshots of your hairline and crown. A licensed physician from Keeps will review these documents and prescribe the best treatment plan.
Around six weeks after you start treatment, Keeps will reach out for updates. At this point, if you have any queries or concerns, you can connect with the company's specialists.
So before I comb through Keeps' plans and offers, let me give you a peek at the brand's highlights next in this Keeps hair review.
Highlights
Medications are FDA-approved
The cost of medication is less than half of the cost of buying at a traditional pharmacy
Convenient online consultation will save you a trip to your doctor
Consultation with physicians who are licensed and registered to practice
Initial consultation and the first month of medication are free
Prompt response: the entire process (from sign-up to the time the medication arrives at your door-step) takes a week or less
Keeps Plans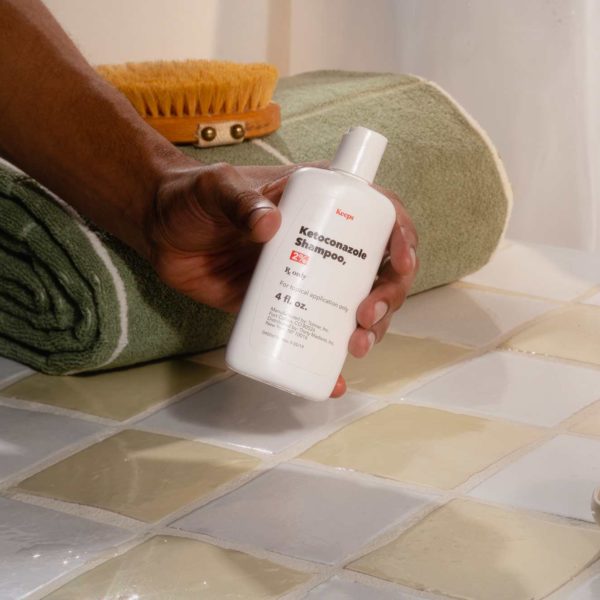 So, what makes Keeps a 'Big Wig'? I believe it's all in its simple plans. I appreciate that the company doesn't have banners that scream 'Head full of hair in less than 3 months!', or provide infinite options like laser treatment, hair transplant, magic oils, and other miracle cures. Keeps keeps things simple, and I like that.
In my research I discovered that there are two safe and effective formulas—Minoxidil and Finasteride—that are FDA-approved for preventing hair loss. Depending on your condition, Keeps' specialists will draw up a personalized treatment plan that recommends either one or both of these treatments.
Treatment for overall thinning hair (for which a combination of Finasteride and Minoxidil[2] are prescribed). In these cases, researchers found that the combination of both drugs is safe and more effective than monotherapy.
Receding hairlines (treated with a daily prescription tablet of Finasteride, 1mg). Finasteride maintains and gradually regrows hair[3] in the top and anterior mid-scalp areas of the head.
Thinning at the crown (treated with daily foam or solution of Minoxidil, 5%). When there are initial signs of alopecia, Minoxidil 5% is a safe and convenient solution with proven efficacy[4]; more details on these later in this Keeps hair review
Keeps is reasonable. I value that they don't promise you the sky, stars,… and hair. They promise to try, and they assure you they care, and from what I've read so far, I think they really do. Ahead in my Keeps hair review, I'll showcase some of the brand's essentials and what they help with.
Keeps Shampoo and Conditioner Review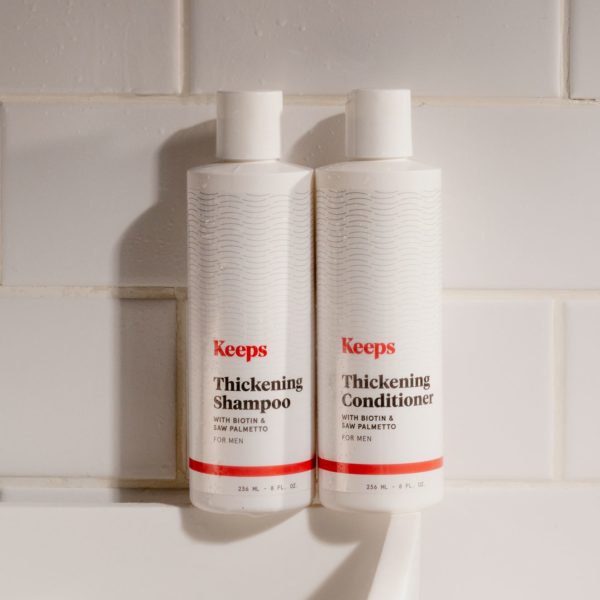 One of my friends isn't a fan of the fuss. He'll use a bar of soap to wash his hair. Needless to say, this doesn't come highly recommended for great hair.
Perhaps the most common and effective way to care for your hair is to have the right shampoo and conditioner. Keeps has created its own version of this classic hair care regimen, but with the added benefit of helping create the look of thicker, fuller hair—something a bar of soap will never do.
Up next in this Keeps hair review, I'll give you a look at the brand's best-selling shampoo and conditioner. Note that the shampoo and conditioner can be purchased either together as a part of your treatment plan or separately. After reading the difference these products can make, I'd suggest having your card ready!
Keeps Conditioner Review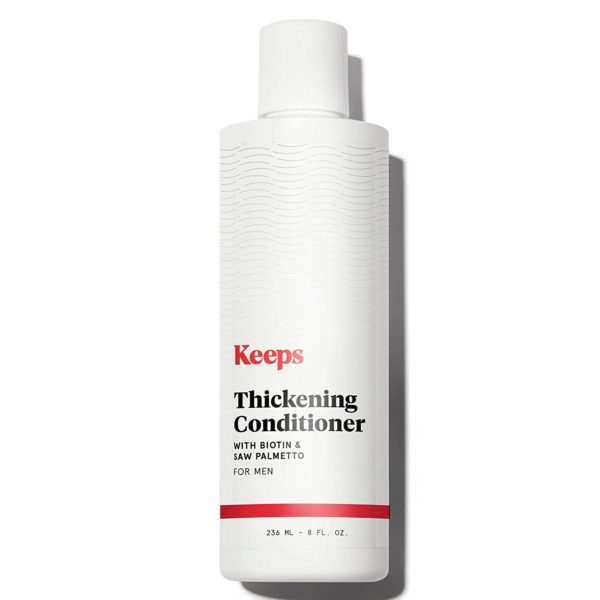 Made to be thickening, softening, and effective, the Thickening Conditioner for Men is made with saw palmetto, biotin, caffeine, and green tea. I've heard of the stimulating effects of caffeine before, but discovered that all of these ingredients are actually approved by advisors and work together to strengthen strands for overall healthier-looking hair.
What personally caught my interest, was its DHT-blocking capabilities, its stimulation of the hair follicles to improve growth, and the added dose of antioxidants to remove toxins and protect against environmental stressors. Does this hold up? Current evidence suggests that green tea[5], caffeine[6] and saw palmetto[7] do indeed have the ability to inhibit 5-alpha-reductase activity.
The Thickening Conditioner for Men comes in an 8 oz bottle and is completely paraben-free. Grab yours for $22.
Keeps Shampoo Review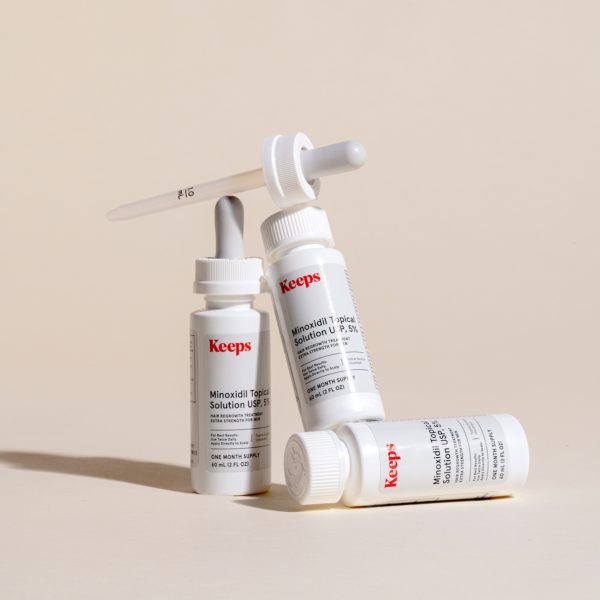 To help your conditioner do the heavy lifting, the Thickening Shampoo for Men is made with all of the same ingredients as the conditioner for stronger, thicker growth over time with a DHT-blocking, paraben-free formula. I'm a fan of a double-shot espresso, so maybe there's truly something to double-dosing ingredients.
Made in the same 8 oz bottle, the shampoo is meant to protect and clean your strands while helping hair look thicker and flourishing. I've got to note here that this shampoo and conditioner combo alone does not prevent or rectify hair loss, but it is meant to thicken existing hair.
The Thickening Shampoo for Men comes to a total of $22.
Keeps Hair Loss Reviews: What Do Customers Think?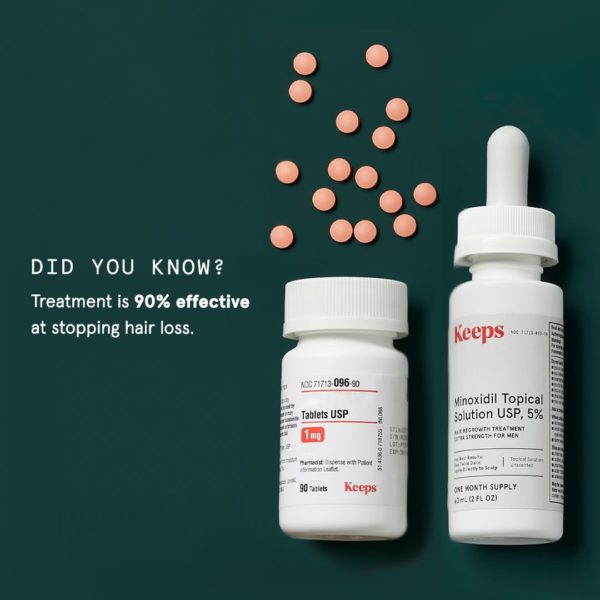 When I first landed on Keeps, it felt like striking follicular gold—and I'm not the only one to think so. In this part of my Keeps Hair review, I dug around for more and learned what customers really think about its products. Read on to see what I found out.
Checking out keeps.com first, I found that 4,642 customers awarded the brand 4.8/5 stars. Here's what one had to say: "Keep's works! Within 6 weeks of consistent use, I started to see regrowth on all parts of my scalp."
This kind of Keeps Hair review is common on the brand's website, but since I'm a fan of variety, I decided to head off its home base and out into the wide web.
In my search, I saw that Keeps is BBB-certified. On the BBB's website, the brand got an average rating of 3.85/5 stars. Customers who rated the company highly praised it for its simple process, and its unwavering commitment to hair loss prevention (when its competitors have expanded to include other health and lifestyle services). Here is an example of a positive Keeps hair loss review:
"This is a fantastic company! So easy to get started with and continue on. I have seen fantastic results since I started with them, and feel very comfortable being able to maintain my routine with their prompt shipping."
It seems that affordability is another one of Keeps' key selling points. But even so, I read that a lot of customers say the generic and cheaper versions of these medications are available in popular stores. This is how a Keeps hair loss Reddit reviewer summarized this view:
"I still get my fin from Keeps but you can get minoxidil much cheaper from Amazon. To be honest, you're probably better off seeing a dermatologist and telling him/her that you're losing your hair, you're self-conscious about it and you'd like a prescription. It'll be tons cheaper than Keeps. Besides, your insurance will cover you."
I've got to mention at this point in my Keeps hair review, that the brand's biggest pullback appears to be its customer service. Several customers have complained of hassles while trying to cancel their subscription and unresponsive customer service.
While researching, I came across a few customer complaints about subscription billing issues. With that said, the fact that the brand has an A+ score on the BBB tells me that it handles issues promptly.
All in all, Keeps appears to hold true to its promises and thousands of men have seen positive effects while using its formulas.
Is Keeps Hair Loss Worth It?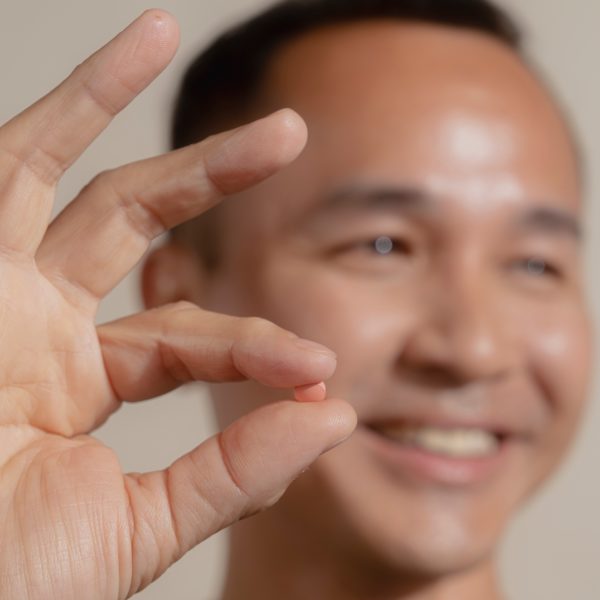 You shouldn't have to go broke to avoid going bald. I've seen men go down that road, and it's far from pleasant. This is where Keeps scores. Keeps is affordable. Keeps is reliable. Keeps is fair.
As I mentioned in the previous sections of this Keeps hair review, while its competing subscription services like Hims have ventured to other services like ED and general health, Keeps stays focused on hair loss treatments. The old business motto of doing one thing and doing it well comes to my mind here.
Furthermore, I got the feeling that making a profit is not the sole driver of this business. For Keeps, their main aim is to keep hair on your head and combat male pattern baldness.
Since no Keeps review is complete if it's not thorough, I though it'd be worth mentioning that they are the only online hair loss player to offer both foam and regular liquid Minoxidil. If you're a fan of foam, this brand delivers.
My final verdict in this Keeps review? This one is a keeper.
Keeps Promotions & Discounts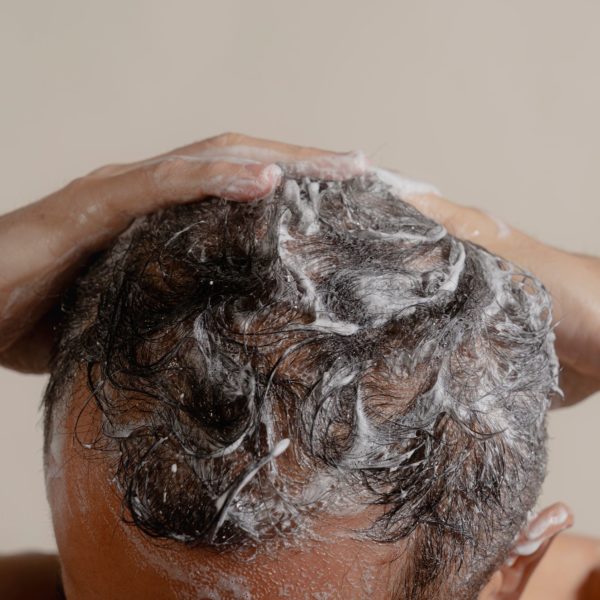 The other reason I know Keeps is a great brand? It's offering our audience an exclusive 35% discount for the first 3 months when you sign up today.
Along with that, I found out that Keeps gives customers a free first month of treatment along with discounts on products for first-timers. I'd suggest keep checking their website for any Keeps promo code that pops up.
FAQ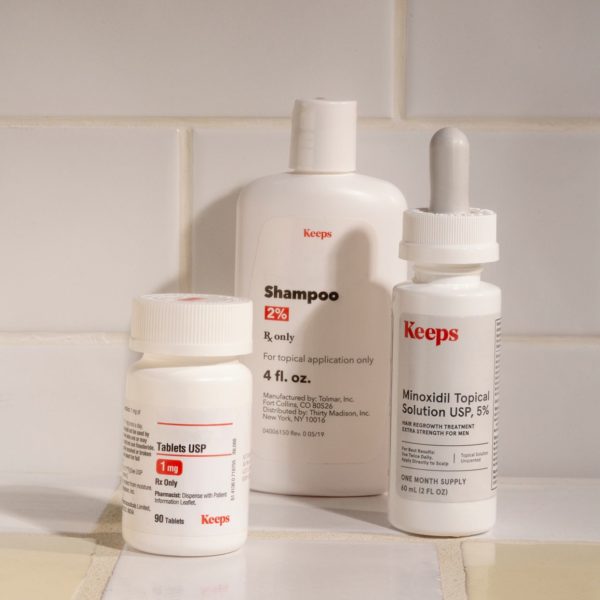 How Long Does It Take for Keeps to Work?
Throughout all that I read, customers say it takes anywhere between 4-6 months to start seeing results. However, I also read that consistency is key. You have to take your treatment every single day for a noticeable difference.
Cancel Keeps Hair Loss Subscription
To cancel a subscription, you can contact Keeps' customer care between 10am and 6pm EST or log into your Keeps account and submit a request online. If your next refill is within the next 24 hours, the company suggests calling to ensure your cancellation request is processed before your refill order.
Note: Your cancellation is not official until you receive a cancellation confirmation email.
Keeps Shipping Policy
You'll receive your first shipment from Keeps 5-7 business days after you place your order. Your first refill (90-day supply) will be automatically processed 75 days after your first order and shipped shortly after that. All subsequent refills will process 90 days after the previous refill.
You also have the option of cancelling the subscription or changing the shipment date. Although Keeps does not provide free shipping at the time I'm writing this Keeps hair review, the company charges only a nominal amount of $3 per shipment.
Keeps Return Policy
All purchases from Keeps are final. With that said, if an item is found to be defective or damaged, you can get a replacement by writing to [email protected].