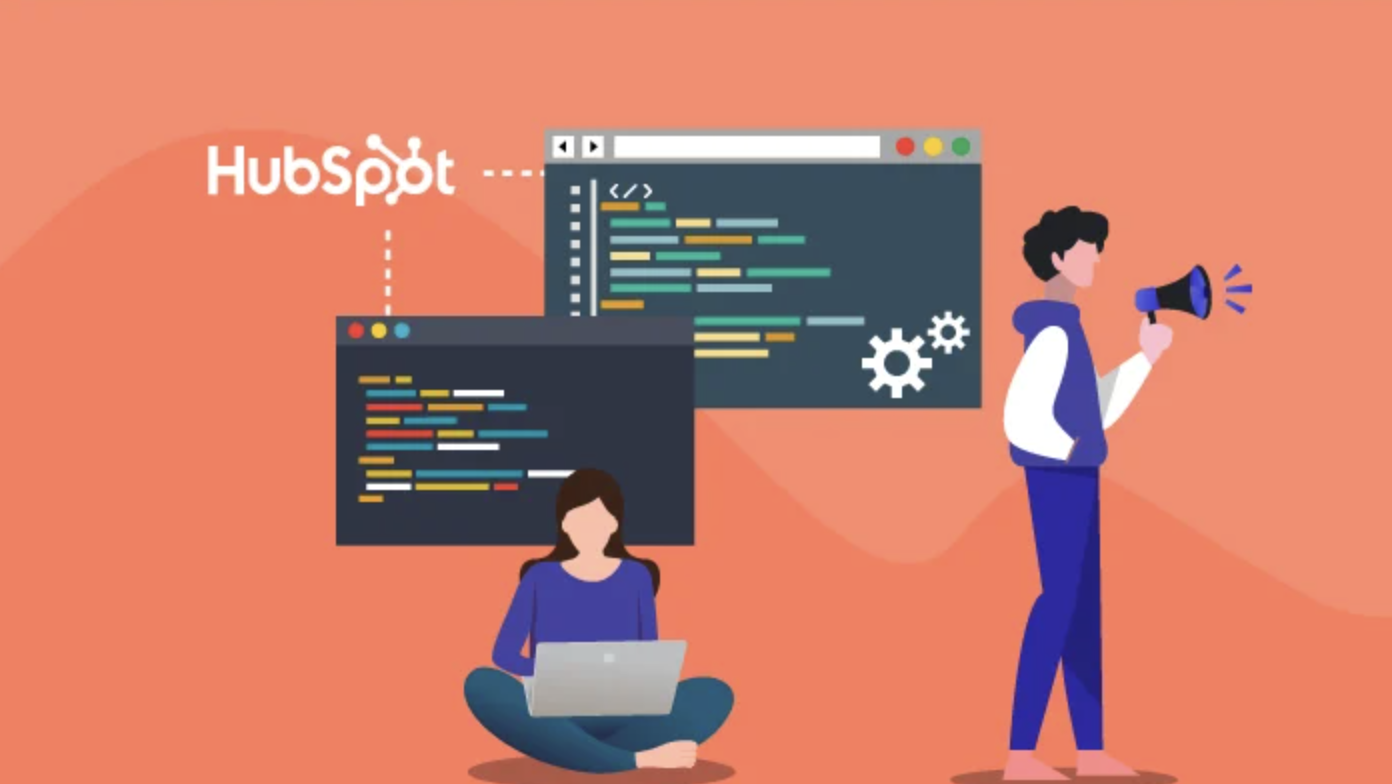 Please note that some of the links below are affiliate links and at no additional cost to you, we'll earn a commission
When HubSpot released their free CRM (Customer Relationship Management) and Sales Tools in 2014, they added a whole new dimension to the company's offerings and value.
They expanded its effects beyond just marketing into sales, and now even customer service — all at no additional cost to start.
In this article, we'll take an unbiased (as much as we can!) look at the HubSpot CRM and Sales Tools and share the pros and cons of each.
Pros and cons of the HubSpot CRM
The HubSpot CRM makes it easy to organize, track, and grow your contact list and sales pipeline, but like everything, it has both its pros and cons.
Pro: It's FREE
According to HubSpot, the CRM will be free to use forever — even if you're not a paying HubSpot customer.
Not only is it free, but it includes unlimited users – meaning you can add your ENTIRE team – Marketing, Sales, whoever!
Pro (Released in 2018): Live chat
HubSpot released their Live Chat tool (Conversations) this year to all users, free or paid.
It's super simple to set up and manage, and you even get basic chat bot functionality to take your online visitor and customer experience to the next level.
With paid levels of the HubSpot tools, you get even more robust functionality to be able to customize and manage live chat and incoming inquiries in a way that makes sense for your team.
Pro: Better insights
The HubSpot CRM tracks customer interactions automatically, providing valuable insights into customer behavior and making it easier to know when to follow up.
With the Gmail and Outlook extensions, you're able to track email opens and clicks to see how users are interacting with your emails in real-time.
Note: for the free CRM, you'll be able to see the first 7 days of tracked website activity on a contact. With HubSpot's paid Marketing Hub tools, you'll be able to see ANY tracked data.
Pro: No customisation limits
Most CRMs have annoying customization limits, but HubSpot allows you to customize everything to your brand and your specific sales process.
(We saved an IMPACT client thousands a year with a customized HubSpot CRM. Learn all about it here!)
Pro: Uses the same database as marketing platform (no integration needed)
Both marketing and sales perform best when they're in alignment. The HubSpot CRM is natively connected with the HubSpot marketing tools, allowing a smooth transition of leads from marketing to sales in your funnel and far easier communication of data.
As you grow with HubSpot, all of your data will remain in the same place — upgrading your subscription will simply give you added functionalities and features.
Pro: can be used with other CRMs
At IMPACT, we often find that many of our clients enjoy using the HubSpot CRM for prospecting due to its simplicity and functionality (and integration with HubSpot's other sales tools), but find Salesforce (or another legacy system) is still useful for other needs.
Luckily, the HubSpot CRM doesn't affect anything your organization is doing in other CRM platforms, such as SFDC or Microsoft Dynamics.
They can be used simultaneously — and both can be integrated into HubSpot as well.
Con: relatively new
Since HubSpot CRM is still relatively new compared to other major CRM players, there are some feature limitations.
However, HubSpot's emphasis on research and development has alleviated many former qualms about the platform and there are updates being made to regularly.
Con: Lightweight
Although HubSpot CRM is great for growing businesses, organizations with large sales teams might find that HubSpot CRM isn't advanced enough just yet.
Con: Lack of flexibility
Compared to other CRMs, HubSpot's platform is relatively inflexible. While there are certainly features you can customize around your team's processes and needs, we've found that organizations with very complex sales processes aren't able to find the flexibility they're looking for in the HubSpot CRM.
Virtual Selling Summit
HubSpot CRM vs Salesforce
As with any business decision, deciding which CRM is right for your business comes down to the current state of your business, sales team, and goals.
According to HubSpot, the CRM was not designed to compete with that of Salesforce (in fact, they have an integration for it.)
Rather, it is for companies that have never used a CRM before and want to start or those that find Salesforce is too robust for their needs.
If you're a growing company looking to implement a lightweight CRM that improves organization and efficiency for sales reps and creates closed-loop reporting on sales and marketing initiatives, then HubSpot CRM is for you.
If you need an enterprise-wide ecosystem in one platform, however, Salesforce may be a better option.
HubSpot sales tools
While the HubSpot CRM has many basic tools to get you started, it's rarely ever used in a silo. If you're going to start using the CRM, you're likely going to eventually start using the Sales Tools as well.
Here's a brief overview of the Sales Tools pros and cons to get you started:
HubSpot's Sales Tools have come a long way in last year.
They now have several sales tools available, including Email Templates, Snippets, Meetings, Prospects, Sequences, Documents, Tasks, and a tool for email tracking.
Not only have the tools come a long way, but at INBOUND 2018 HubSpot announced the new Sales Hub Enterprise — making their sales tools much more appealing to the mid-market.
Pro: You can start using free, and scale up as you grow
HubSpot is making a big push to help businesses improve their inbound sales by providing several sales tools, in addition to their CRM, free of charge.
Most of the tools are available for free (with monthly usage limits), but for $50 per user/month, you can get a Starter account with higher limits and premium tools like Meetings, Sequences, and Prospects.
As you get into Professional and Enterprise level accounts, you start to unlock features like the native Salesforce integration, multiple pipelines, teams, and even 1:1 video for sales.
Pro: Work from inside your inbox, OR HubSpot
HubSpot's sales tools live in your inbox (Gmail or Outlook), so you don't have to go back and forth between various windows and you can get more work done faster.
Not only that, but HubSpot's CRM and Sales tools could effectively replace your inbox altogether.
By connecting your email account to HubSpot, you can send and receive emails to and from any of your contacts right within their HubSpot contact record.
Pro: Automatically syncs with other HubSpot hubs
Similar to HubSpot's CRM, their sales tools work perfectly with HubSpot Marketing, your contacts, and all of their other software.
If you're familiar with HubSpot, you'll be able to jump right in and use these tools.
Con: Not as robust as HubSpot Marketing (yet)
HubSpot's marketing software is a true all-in-one platform, whereas their sales tools make up a new collection of convenient and useful tools.
They make an excellent addition but historically have lacked the advanced functionality to be the exclusive sales tools for most large sales teams.
However, with Sales Enterprise, HubSpot is working hard to make that issue a thing of the past.