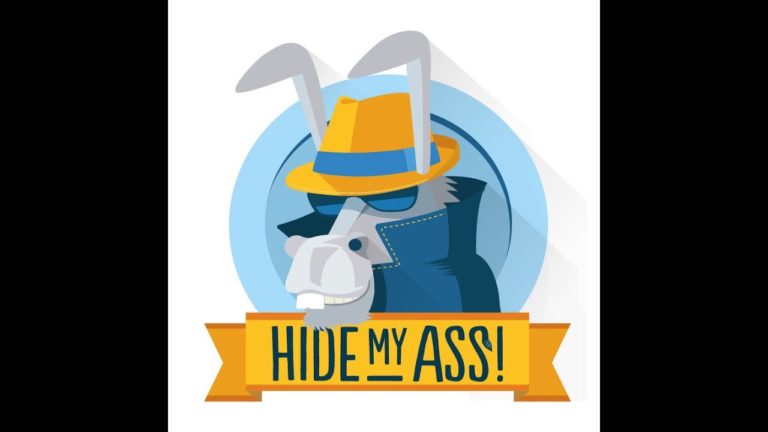 One of the world's most famous VPN providers goes by the quirky name HideMyAss VPN. In this HideMyAss review, we'll take a closer look at the performance and features on offer.
HideMyAss VPN works by re-routing your Internet traffic through their encrypted servers to offer anonymity and unrestricted access.
When you access the Internet through Hidemyass, you will be rerouted to a server in a different country of your choice, which will also change your IP address.
Data encryption is a pivotal part of the process, which is the chief feature that offers anonymity for VPN users.
There aren't any confusing packages associated with the signup and payment process, and you can choose to pay a flat fee for a fixed duration to enjoy the entire range of features.
It will give you access to 890 VPN servers in 340 locations in 190 countries around the world and over 121,060+ IP addresses. All of the features on offer are excellent, and their services are incredibly reliable, making it an excellent choice for the amount of money that you pay.
Installation & Configuration
To get started with this HideMyAss review, let's look at the first build of HideMyAss.
HideMyAss is designed for both beginners and experts in mind.
It is relatively easy to set up if you are a beginner who is just starting out with VPNs, while there are advanced features on offer for expert VPN users.
Realistically, the entire process of signing up and configuring HideMyAss could take anywhere between 15 and 30 minutes – but you can get the job done in under 10 minutes if you know what you are doing.
You can expect excellent quality services, features, and a professional approach through every step of the way during configuration and HideMyAss usage. In a nutshell:
You have to signup for their service
Make a payment (with a money back guarantee)
Receive log in information through email
Download the application
Install it on your computer
Enter login details – now you are ready to browse the Internet anonymously, with the ability to visit and view blocked content without any troubles
In our HideMyAss review, we found their software itself is quite impressive.
Most VPN service providers offer proprietary software, but there are still a few VPN service providers that only allows their customers to set up their VPN settings manually.
The HideMyAss software is entirely different to conventional VPN installation and is set up for easy use and functionality.
You don't need any technical knowledge or any knowledge of how VPN works at all. All you have to do is install the software and run it. You are free to change the options or access the features according to your preferences.
Running the application will send you directly to the dashboard, which will request your login information.
Enter your username and password that you have received after your signup process and click "Connect To VPN." This will lead to a prompt for installing an extension to your default web browser.
You will be provided with options for remembering the login information and to customize the startup process.
It is essential for you to check all the boxes and leave all the default settings intact, as HideMyAss VPN will run smoothly in the background, – and you will be assured of anonymous web browsing without the need to intervene. The HideMyAss application will not diminish your PC capabilities when running in tandem with substantial applications.
The security protocols on offer include OpenVPN, L2TP, and PPTP. The software allows you to switch between these protocols without any limitations.
You can also switch between IP addresses for better security and continued web access. One particularly exciting feature with HideMyAss is the 'Scheduled IP Changes'.
By using this feature, you can change your IP address any number of times at set times or intervals.
For instance, if you want to change your IP every two hours, you will have to set the time within the 'Scheduled IP Changes' tab to two hours — and the software automatically changes the IP when the time is up.
The Windows platform comes with additional advantages and features. It comes with a unique 'Secure Bind' feature that cuts out or closes applications that are only required to run through encryption; this happens when the VPN client disconnects due to server overload or due to any other reasons.
It is an immensely attractive feature for companies that run applications that should be run only through encryption.
'Secure Bind' is one feature that should be made standard across all the platforms, and we should expect HideMyAss to work in this direction at the earliest.
There will also be a visual confirmation that you are connected to the Internet anonymously.
If you see a green shield at the top right corner of the application, along with a confirmation message, you can be assured that it is safe to browse the web anonymously.
There are multiple installation and configuration options at HideMyAss.
For beginners, and other VPN users who are looking for easy and hassle-free setup, there is a HideMyAss client terminal that will take care of all the LAN settings.
Different versions of the desktop HideMyAss terminal are available for different operating systems.
Major operating systems include Windows, Mac OS, and Linux. But only the Windows terminal is designed with an interface, and the terminals for Mac and Linux is still a line- or code-based. This is one of the areas where HideMyAss could improve.
Mobile VPN is also available for HideMyAss VPN for the iPhone, iPad and Android operating systems.
Once you've signed up, you'll find links to the mobile apps from the user dashboard.
We've tested the iOS app which is quite simple. The main functionality of it is to install VPN profiles on your device.
When you need to turn on VPN, you simply go to the main settings of your iOS device where you'll find the switch for VPN.
Subscription Cost
HideMyAss used to be an expensive service, charging large amounts for accommodating its range of services and features.
However, due to the competition and competitive pricing plans offered by their immediate competitors, HideMyAss has lowered their rates.
The end user can be satisfied in knowing that they will receive the whole range of features and services on offer for what they pay, unlike other VPN service providers who charge for different services and can often confuse customers with differently priced packages.
The standard one-month package costs $9.99, but if you sign-up for either six or 12 months you can get a significant discount.
A six-month plan comes in at $6.66 per month. A one-year package costs $4.99 per month.
All their plans give you the full VPN service and have a 30-day money back guarantee; therefore, you can enjoy their services risk-free for a month.
The best subscription in our opinion is the annual pack, which can get you the entire range of services with an extremely competitive price; it is even lower than most other high-quality VPN service providers.
As far as payment options are concerned, there are a wide variety of options for the customer.
You can pay using your credit card, PayPal account, Webmoney, Bank Wire transfer, or the latest of all, Bitcoin.
You are therefore offered plenty of payment options, both anonymous as well as secure to help you keep your online identity private.
Speed, Reliability & Bandwidth
Using a VPN server is usually associated with a significant drop in speed.
There are different reasons behind the slower speed and bandwidth. If you are already working with a slow Internet connection, you will suffer painfully slow browsing as well as download speeds with a VPN server.
On top of it, if you are going to choose a VPN server that is far away from your actual physical location, a bulk of the speed is lost during the rerouting process.
Take the example of a user in Thailand accessing a server in New York. The actual physical distance is around 8,600 miles, therefore, connecting to the VPN server situated in New York to access a website located in Frankfurt will take more time than necessary.
This is where the inbuilt feature of HideMyAss helps you decide the optimum speed by letting you connect to the fastest server near you. Speed increases as the distance between the server decreases.
As part of our HideMyAss review, we performed speed tests that showed we could access speeds ranging from 40-80 percent of the available Internet speed as provided by the ISP through HideMyAss VPN; 80 percent speed is from a realistic point of view.
We were able to achieve these speeds by choosing a server near us, but when we decided a server further away, we experienced an appreciable drop in pace, and 50-60 percent is all that we can expect.
Don't be surprised when the speed drops down to around 40 percent either. If this happens, you need to switch to a server near you.
If you are looking for specific countries and servers for any browsing or anonymity purposes, you should expect slow speeds.
However, with the number of servers and countries on offer, it is quite easy to switch between states and servers to achieve the best possible result.
There is no particular cap on bandwidth either. You are entitled to unlimited bandwidth usage and unlimited servers as well as IP switching.
By subscribing to their service, you are bound to enjoy a great deal of flexibility and user experience. HideMyAss is indeed an industry leader regarding speed and bandwidth.
Server Locations
At the time of writing this HideMyAss review, HideMyAss host over 890 VPN servers in 340 locations in 190 countries around the world.
And they frequently adding new locations, most recently in Bahrain, Iraq, and Syria. It is quite an impressive feat, and the service can safely be assumed to be the best in the VPN industry.
The list of countries includes United States, Canada, United Kingdom, Ukraine, Russia, Portugal, Estonia, Sweden, Germany, Netherlands, and Ireland, and a lot of other countries scattered across the globe.
In short, HideMyAss is situated in the Americas, Europe, Asia and Africa, which contributes to a worldwide coverage and offers no shortage of servers and IP addresses.
Users can switch between using more than 100,522 different IP addresses from these 768 servers within their subscription, without any additional costs.
Customer Support
As part of our HideMyAss review, we contacted customer service several times with different types of imagined issues, both simple and complex questions.
The customer service is quite good at Hidemyass, but not immaculate as other VPN service providers. The customer service is quite responsive, helpful and patient and you can have all of your questions answered.
Live chat is only offered for paid customers, which doesn't really help users who are looking for information before signing up.
Any questions for non-customers should go through email or forums, and at most, you will get a response within 12 hours. If you are lucky, you can get a response within an hour.
The live chat feature for customers is restricted to 12 hours a day, which is an extreme disappointment.
They offer worldwide services, and they offer servers around the world; hence, customers would expect 24 hours a day customer service.
Unfortunately, 12 hours is not a great deal of help for customers who are from different time zones.
In such a case, email is usually the preferred choice of communication, making it tedious and time-consuming. HideMyAss could improve in this area to indeed stump the competition.
Issues & Problems
There are a few niggling problems at HideMyAss. Unfortunately, these are not too uncommon for any VPN service provider.
As we found out during the HideMyAss review, the VPN connection can get disconnected without notice, which makes it irritating for the user.
The 'Secure Bind' feature available with the Windows platform can help shut down encrypted programs, but users on other operating systems don't have this option.
The new software and applications are trying hard to rectify the problem, but you should expect a few troubles at the present time.
Speed is also a concern if you are choosing faraway servers, and while this is to be expected, the primary cause should be server overload.
HideMyAss is a favorite VPN service provider, and together with unlimited bandwidth options, their servers can get clogged up.
Switching servers can solve the speed issues, but it doesn't work for those who are looking for a specific virtual residence.
Your ISP should be clueless as to what you are doing. With a VPN connection on, all your data is encrypted, and nobody should be able to decode your browsing history or your desktop applications that use the network or the Internet.
VPN networks are used to view blocked content and to prevent hackers and other malicious software from seeing or accessing your browsing data.
That is even more important when you are browsing the Internet through insecure networks such as Wi-Fi hotspots.
By connecting your computer to a VPN server, you will be behind a different IP, and your virtual location will be entirely different to your actual physical location.
The primary function of VPN is to relocate your IP to a different virtual location to help you become a part of the Internet demographics that can access a particular website or service.
You can access Netflix by choosing a VPN server in the US, or you can access the BBC iPlayer by selecting a VPN server in the UK.
In essence, by using VPN, you are accessing a website as if you were physically accessing the site from a particular location.
During our HideMyAss review, we could easily connect to British sites like the iPlayer from the United States without problems. We've written a complete guide on how to unblock websites using VPN.
Wi-Fi hotspots are remarkable breeding grounds for hackers and thieves who steal private and sensitive information from unsuspecting web users.
Using Wi-Fi hotspots with no encryption is a highly risky venture, mainly if you use sensitive information such as credit cards, online banking information – and even simple tasks such as accessing your email, which can give away your passwords.
Using a VPN service will help you encrypt the data and prevent your web traffic data from prying eyes.
HideMyAss Review Conclusion
We are very impressed by the range of features and the overall user experience — and during our testing as well as usage phase, we found HideMyAss to be far superior to their immediate competitors.
The Windows application was a breeze to use and feature packed, though we expected more features from the apps destined for Mac and Linux.
However, for such a price, there isn't any other VPN company that will offer the same range of features and services as HideMyAss.
The number of servers, IPs and countries are undoubtedly significant, and choosing the annual pack is the way to go regarding costs.
You might expect a bit more from customer service, but you will have your questions answered by the customer service representatives, which is all that you would require. HideMyAss is certainly an excellent choice of VPN for a serious web user.
Discount & Coupon Codes
While there are no free trials available per se, there is a generous 30-day money back guarantee, which works in the same way.
This should give you enough time to try out the product and cancel the subscription, should you for any reason feel disappointed with the service.
To get the best HideMyAss discounts, you should either choose the six-month pack, or the annual pack, which can save you around 27 percent and 43 percent respectively.
Now it's your turn. Please share your comments to this HideMyAss review and experiences with HideMyAss in the comment section below.