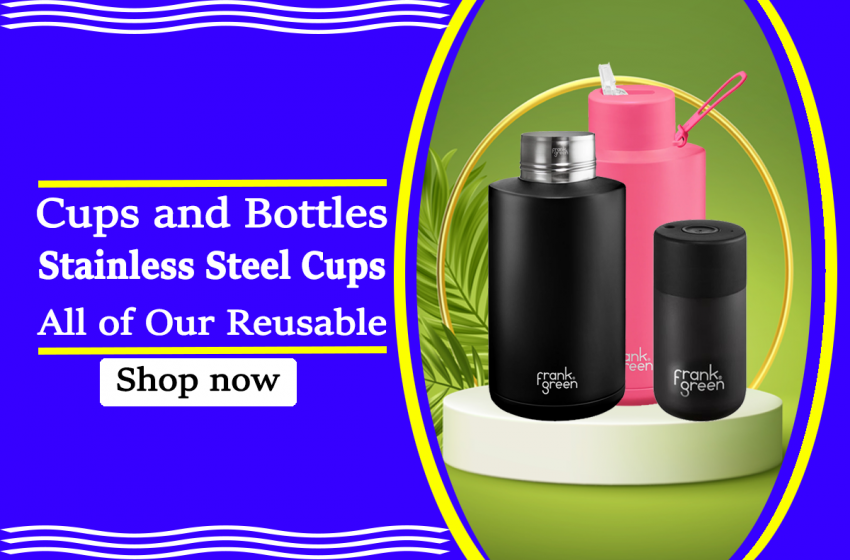 About Frank Green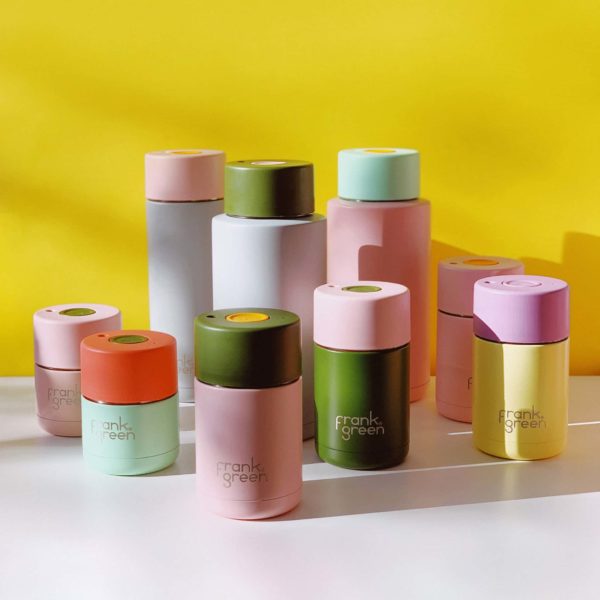 Frank Green makes chic, reusable drinkware to help the world cut down on single-use plastic. Offering customizable colors, limited edition designs, and durable materials, the brand makes sustainability attractive and approachable to all.
Its Instagram page is popping with pretty colors and dramatic shadows. Today, the page humble-boasts 143k followers—a number that isn't hard to understand considering its aesthetic.
Aside from social media, the Original Frank Green model was the official reusable cup of the Grammys and has won several awards, including:
Thinking of making the switch? Keep reading this Frank Green review. In it, you'll find in-depth information about the brand and its bestsellers, customer feedback, answers to FAQs, and more, to help you decide if this it's the right fit for your needs.
Overview of Frank Green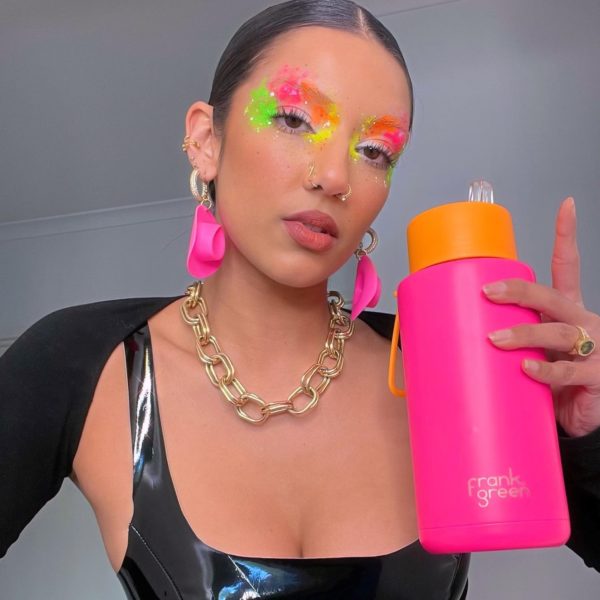 Take one look at its website and you'll know Frank Green is all about paying respect to the earth. Its mission to create sustainable drinkware is as honorable as its homage to indigenous communities or its dedication to offsetting carbon emissions.
The brand's purpose is simple: "to stop the use of single-use plastic products." It's a straightforward mission with a big heart and is surprisingly harder than one might think. But with attractive designs, appealing graphics, and smart features, that mission is made a little easier, encouraging shoppers to make the switch through convenience and fun.
Launched in 2013, the Seattle-based brand was founded by Benjamin Young. As a child, Young felt a connection to the natural world, but as a man, felt he wasn't doing everything in his power to preserve it.
Setting out to put his learned business skills to use, he created a multi-award–winning, world-renowned product that's praised for its innovation, functionality, and design.
Before we get into the brand's enticing collections, this Frank Green review will pause for a second to highlight its pros and cons.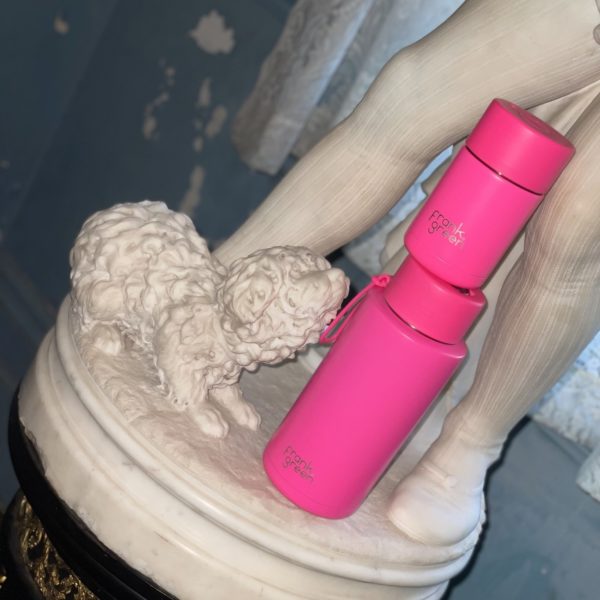 Pros
Range of reusable cups, bottles, food containers, and accessories
Many styles & colors to choose from
Plastic is recyclable, non-odor-absorbing, and BPA-free
Many products keep drinks and food hot or cold
Cup's button allows beverages to stay hotter, longer
Leak-proof
Using your cup 15 times offsets the carbon emissions used to create it
Ships around the world
Cons
Does not accept returns at this time
When you look at the brand from a distance, Frank Green's selection is pretty meat and potatoes. But the style, color, and limited edition collections make it feel expansive, diverse, and enthralling.
On top of drinkware, Frank Green also offers homewares, accessories, and even parts to help your bottles last a lifetime.
In the next section of this Frank Green water bottle review, we'll introduce you to a few of the brand's reusable cups and bottles, with styles ranging from fun, licensed graphics to sunset-inspired hues.
Frank Green Cups Review
In the frigid temperatures or blistering sun, beverages that stay hot or cold can be the difference between a good or bad day. Although this is a Frank Green review, before we get into those, it will feature the brand's best-selling cups.
Ahead, you'll read about Frank Green's colorful classic smartcup and one within its Disney collection.
Frank Green Ceramic Reusable Cup Review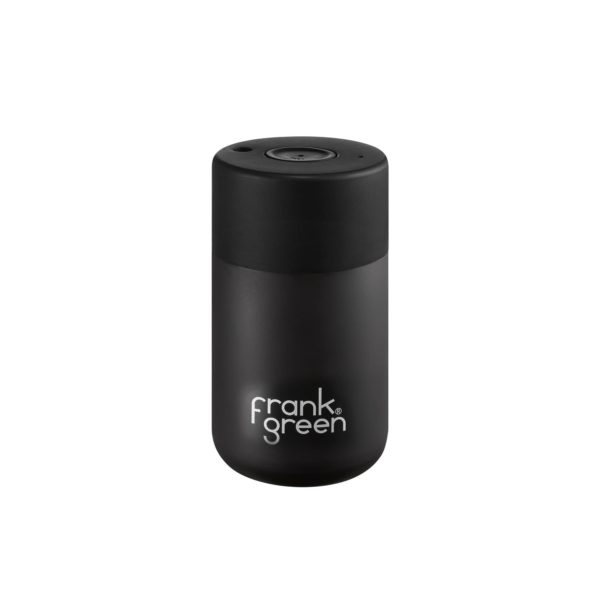 Frank Green's OG design, the Ceramic Reusable Cup is a compact little guy that looks more like a Bluetooth speaker than a reusable cup.
Its smooth exterior and two-toned look may have something to do with that, but in general, this is a futuristic-looking cup for those looking forward to a cleaner, greener planet in years to come. Mix cap and cup between 17 colors or create a dreamy match that looks as much as a desk accent as it does a cool cup.
Made from 304-grade stainless steel, this cup allows you to pour in the create foamy, hot concoctions you make at home and still enjoy them that way at the office.
Offered in three sizes, get this Frank Green smartcup in 6 oz for $33, 12 oz for $35, or 16 oz for $37.
Frank Green Tigger Ceramic Reusable Cup Review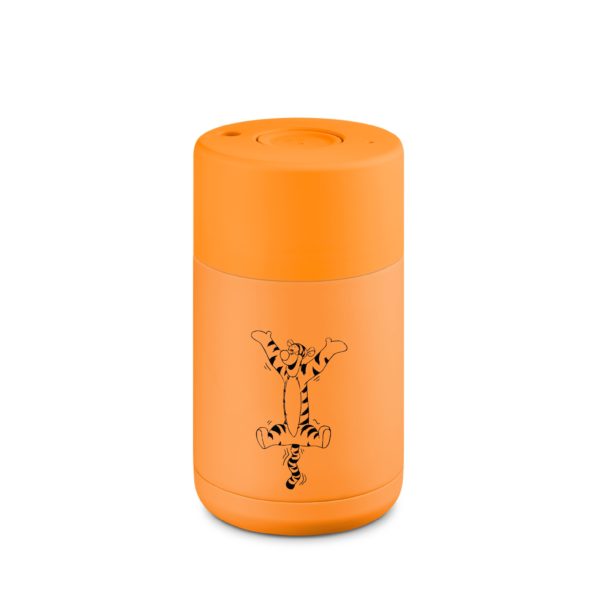 The wonderful thing about Tiggers is that one is on this adorable reusable cup. Bringing a little bounce to your everyday routine, the Tigger Ceramic Reusable Cup holds 10 oz of hot or cold liquid and keeps it that way by using triple-walled, vacuum-insulated ceramic.
Just like the bouncy little guy, this Frank Green Tigger cup is a sunny orange color and has a black Tigger graphic to brighten your day.
Keep things bouncy, trouncy, flouncy, pouncy, with this Frank Green Tigger Ceramic Reusable Cup for $40.
Frank Green Water Bottle Review
With the planet in the condition that it is today, choosing a reusable water bottle is kind of a no-brainer. But, if you're still sipping out of single-use plastic, don't fear, you've come to the right place.
Ahead, you'll discover the brand's best-selling water bottles, featuring licensed graphics, collabs, and sleek, soothing colors.
Frank Green Love Island 25oz Original Reusable Bottle Review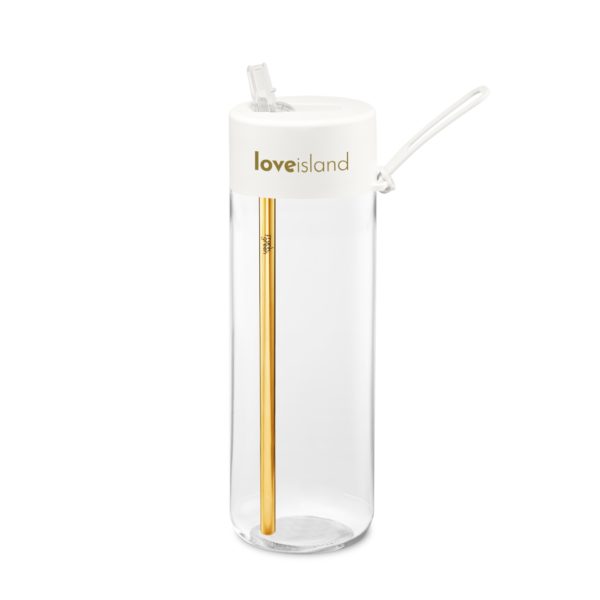 Whether you're a fan of the hit TV show Love Island or simply love the outdoors, the Love Island 25oz Original Reusable Bottle is clear with a white lid and gold stainless steel straw.
Designed to be monogrammed, choose from soft pink, bright gold, or light blue for your name or phrase—just be sure to keep it to 9 characters.
Lightweight and made from BPA-free, FDA & EU-approved safe materials, this dishwasher-safe bottle includes a silicone carrying strap and fits in standard cup holders for road trips, or pool floaties.
Made in Australia, the Frank Green Love Island water bottle is $40.
Frank Green Minimalistic Minion Ceramic Reusable Bottle Review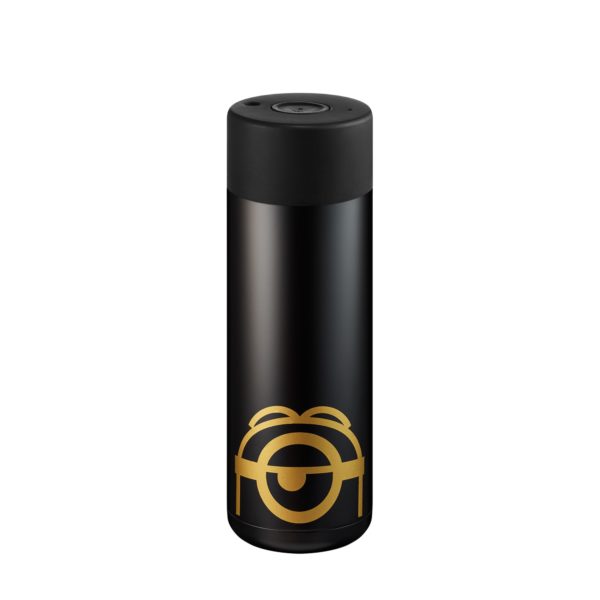 Can something be moody and stylish? We think so, just take a look at runway models.
While you won't find minions strutting their stuff on the catwalk (wouldn't that be something!), you will find one looking quite unimpressed on the front of your Frank Green Minimalistic Minion Ceramic Reusable Bottle.
Holding 20 oz of liquids, this Frank Green minion button bottle features a button-press lid and comes in a sassy pink color with a gold minion graphic. Mix professionalism and play with this fun bottle for $45.
Frank Green Winnie the Pooh Ceramic Reusable Bottle Review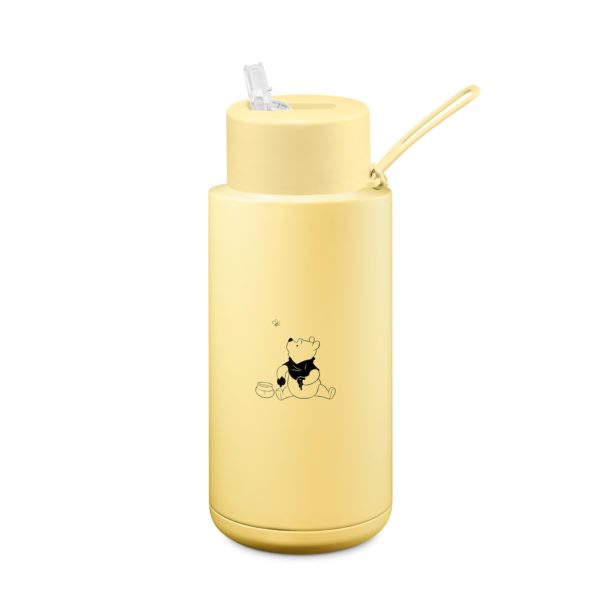 Leak-proof, vacuum-insulated, and an environmental hero, the Winnie the Pooh Ceramic Reusable Bottle will save you from saying "Oh, bother!" to leaks, luke-warm water, and plastic.
It's a pale, honey-yellow color, with Pooh bear's adorable picture planted smack dab in the middle. Holding 34 oz, this cute and classic Frank Green Winnie the Pooh water bottle is $50.
Frank Green One in a Minion Ceramic Reusable Bottle Review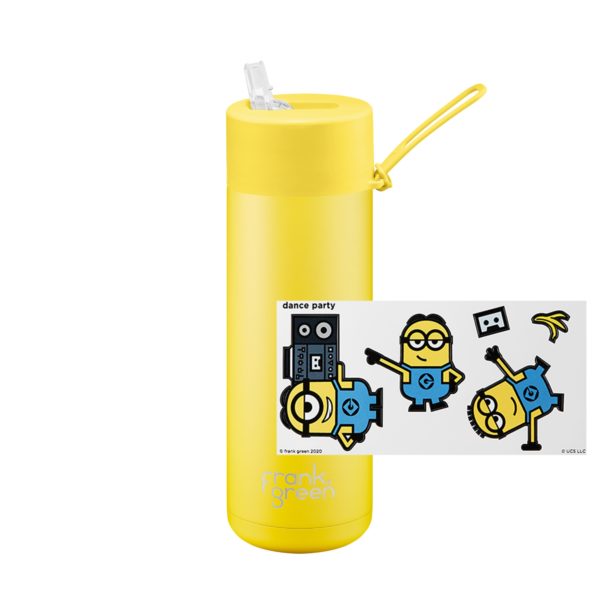 Frank Green knows that professionalization is a fun part of life and that minions have the most fun of all. The One in a Minion Ceramic Reusable Bottle is the same color as the funky little fellas, and you'll get to choose between two sticker sets to add some flair and a personal touch.
Both sets come with a glow-in-the-dark sticker and some of the best-loved minions getting up to mischief. Spill-safe, and insulating, fill your day with smiles with this amusing Frank Green minion bottle for $50.
Frank Green Tea Infuser Review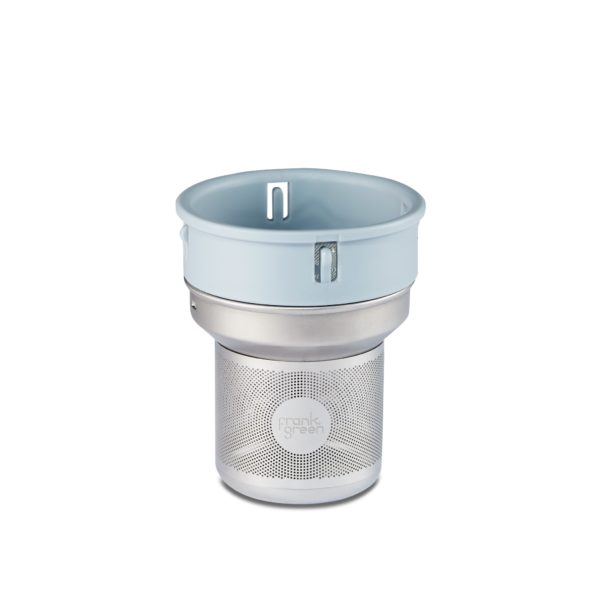 We all know tea is a healthy choice. But, if you're eliminating plastic from water bottles, why wouldn't you cut down on the PET and nylon (both plastic derived) from tea bags?
The Tea Infuser saves the day, allowing you to pull in your favorite loose leaf and steep a tasty cup. Cutting down on waste and steps, this infuser fits nicely on top of your favorite Frank Green cup.
Grab the Frank Green Tea Infuser for $12.
Frank Green Blushed French Press Review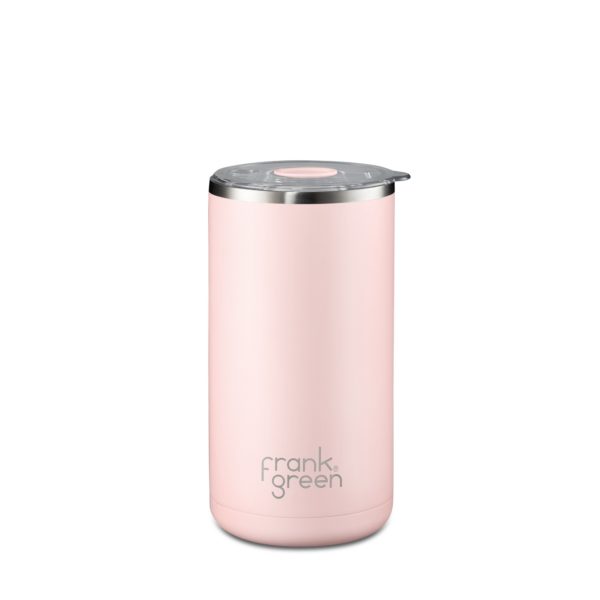 Move over cumbersome, ugly coffee machines, make way for the Blushed French Press. This beaming beauty comes in a bashful pink color, with a smooth, cylindrical shape and unbreakable durability Frank Green is admired for.
Making 16 oz of coffee, this French press ensures no grinds come through, keeps your brew hot or cold for hours, and ensures no grinds come through in the process.
Using a ceramic inner layer, the Blushed French Press keeps the flavor of your coffee intact while it's in the canister, while the stainless steel mesh plunger keeps it free from sediment. For the perfect brew, try using it with the Frank Green organic coffee.
Enjoy convenience, looks, and taste with the Frank Green 16oz French Press for $50.
Who Is Frank Green For?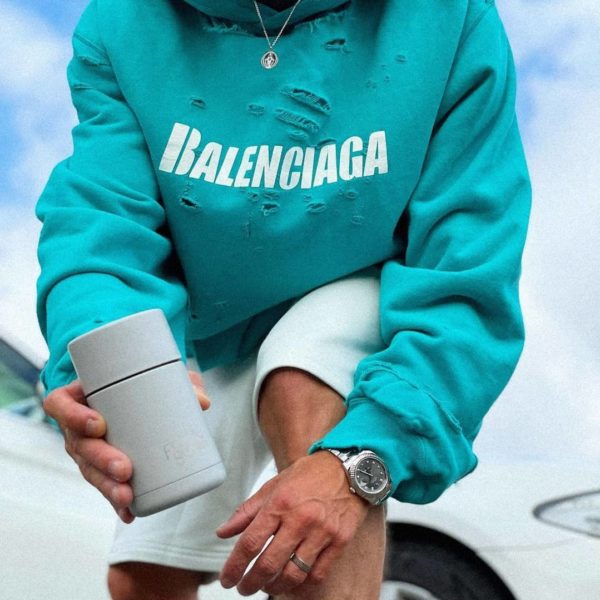 If you're looking to help out the environment, but want a trendy little cup or bottle to quench your needs on the go, Frank Green is a great choice.
You'll be negating the carbon offsets it took to make it by using your bottle just once a day for two weeks, so it's an ideal choice for those new or seasoned in green practices.
Frank Green Reviews: What Do Customers Think?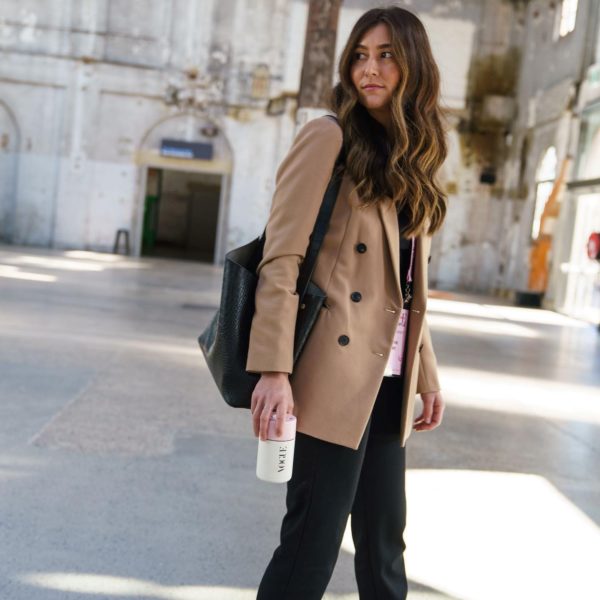 You've seen how Frank Green compares to another similar brand on the market, but still, we need to know what customers think. In this section, we've rounded up reviews from sources far and wide across the web to help shed some light on what the brand's drinkware is really like.
To check in on the spill-proof claim the brand makes for its drinkware, we headed to a Frank Green water bottle review on Glorious Days. The review revealed, "I've chucked the coffee-filled mug in my bag, swung my bag around for quite a bit, and my bag has been coffee free."
In the end, the reviewer noted that "it's an excellent cup for driving" and gave it 3.75/5 stars.
Next, we took a peek at the brand's Trustpilot profile. Though it shows a 2.7/5 star rating, only 212 people have reviewed their experience with Frank Green.
It's not enough for us to say whether the following comments are characteristic of the brand, but still, it's important to include them. We've tacked on the rating snapshot below if you're interested in seeing how that score came to be.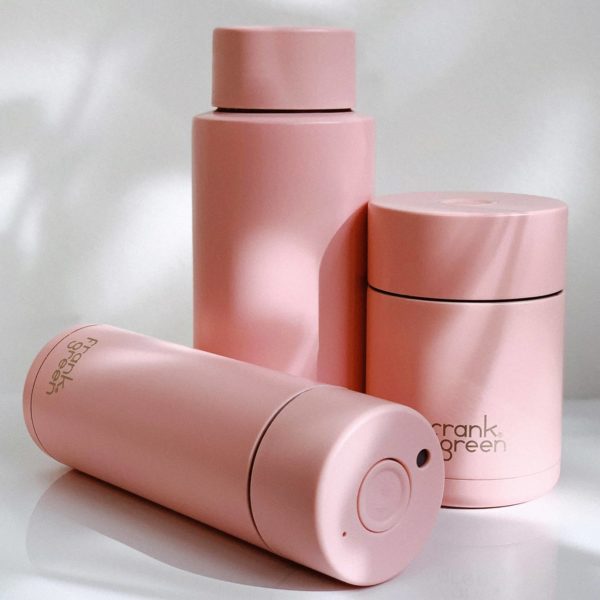 5 stars: 39%
4 stars: 3%
3 stars: 6%
2 stars: 9%
1 star: 43%
For an award-winning brand, we certainly didn't expect to see those ratings, but let's take a closer look at what the most common issue was.
The most common issue mentioned in any Frank Green water bottle review was in regards to a metallic or chemical smell. The brand's website FAQ doesn't mention this, but it does say to fill the bottle or cup with baking soda and vinegar to help eliminate any odors that are present.
We were surprised that there weren't a ton of quality reviews made for this popular brand but managed to find some decent information on TheKitchn.com.
The Frank Green reusable cups review on The Kitchn noted the smart features of the brand's Original Ceramic Cup. For example, its "push top that can be easily operated with one hand," the shape that's perfect "for any coffee on-the-go," and its truly leak-proof design.
The reviewer even stated that they tried it out by casually tossing it within their purse, and guess what? No leaks. Perhaps most gobsmacked with the gorgeous colors the Frank Green travel mug comes in, the review is nothing but positive.
Overall, Frank Green drinkware looks to be enjoyed by many, but some find issues with the features that others like, so it may be a matter of preference.
Is Frank Green Worth It?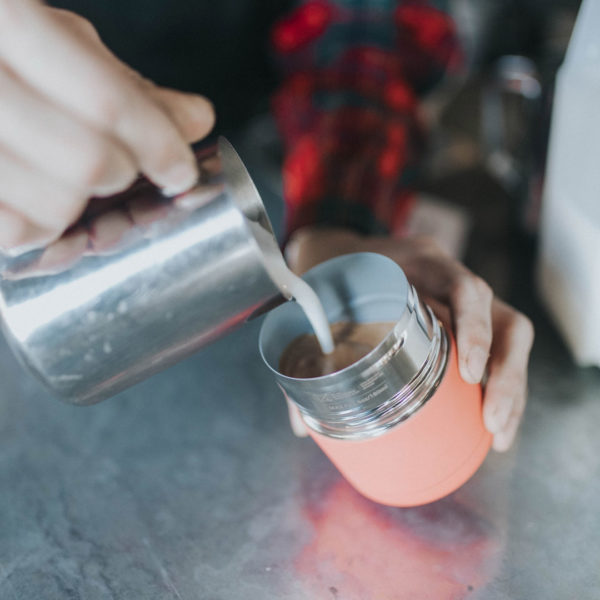 With beautiful color options, the chance to customize, and tons of styles, Frank Green drinkware certainly scores high in our books.
Add on an admirable mission, friendly sales team, and fair prices, and you have yourself a winning brand—and winning is certainly what this company is, considering the numerous awards it has racked up over the years.
This Frank Green review appreciates the cups' function, style, and features and thinks they're great for travel for busy adults and kids.
Frank Green Promotions & Discounts
We scoured the brand's website for deals throughout this Frank Green water bottle review and found that the best way to stay up to date on any that the brand offers, would be to subscribe to the newsletter.
But regardless of when Frank Green deals get released, customers who spend over $125 will get their orders shipped for free.
Where to Buy Frank Green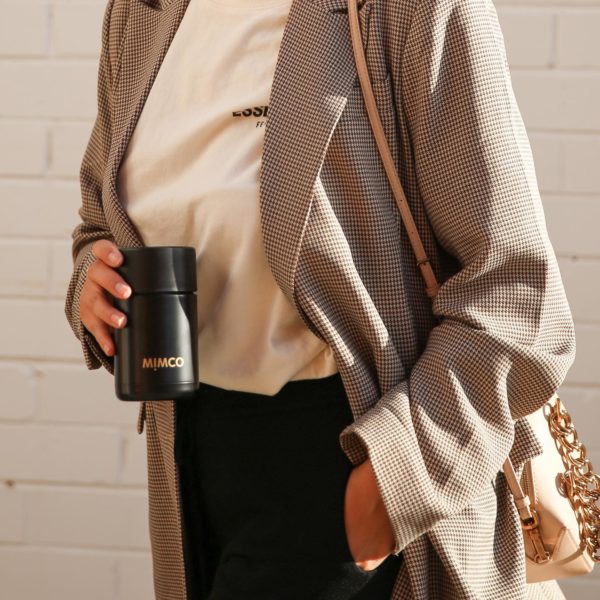 To make things easier on you, we always suggest buying straight from the brand, if possible. You'll get access to the brand's entire collection, along with its monogramming service for the Love Island line. To do so, head to FrankGreen.com and start shopping.
If you're out and about and want to shop elsewhere, certain products can be found at specialty retailers, including Indigo, David Jones, and Amazon.
FAQ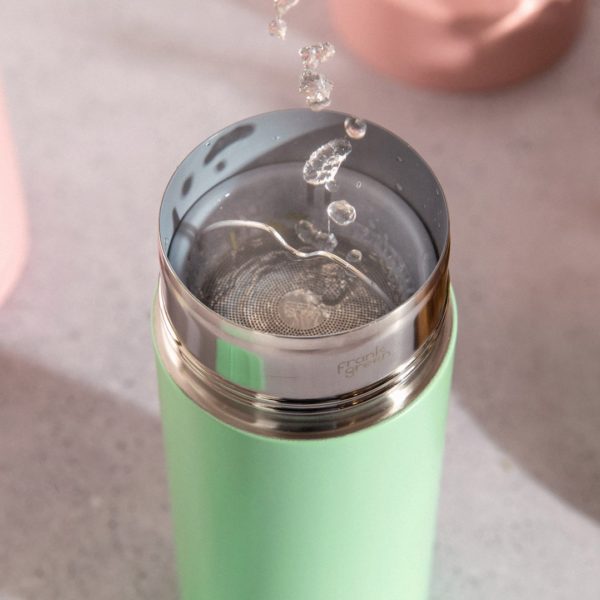 Where is Frank Green made?
Unlike some other brands, Frank Green is super transparent about where its products are made. In fact, you can see exactly where each component of each bottle or cup is created, most of them in Melbourne, Australia.
There are a few pieces that are made in China, but for the most part, it's important to the brand that its drinkware is locally made.
What is Frank Green's Shipping Policy?
Frank Green ships around the world, just to certain locations. We'll list those for you below so you don't have to go trudging through the brand's FAQs to find out if they ship to your country.
What is Frank Green's Return Policy?
Due to recent circumstances, Frank Green does not accept returns on any merchandise unless it is damaged on arrival or has a defect. If your item does arrive with an issue, simply shoot the brand an email at [email protected] and let its team know the deal.
All Frank Green bottles are covered under a 12-month warranty from the day you bought yours. This warranty promises to take care of defects in materials or workmanship as long as they've been cared for properly.