About FitFlop
Long gone are the days of uncomfortable footwear. At FitFlop, customers can try on fashionable shoes without the worry of blisters. This online brand is best known for producing orthopedic sandals, boots, and sneakers for all genders.
With a following of over 64.8k on Instagram, FitFlop seems to be a coveted favorite within the industry. Their designs are also featured in several reputable magazines, including People.com, Hello, and Daily Mail. 
So, is it really worth getting a pair from this brand? This FitFlop Shoes review is here to find out, as we will take an in-depth look at the company, its products, customer ratings, promotions, and more, to help you decide if it's time to retire those run-down sneakers.
Overview of FitFlop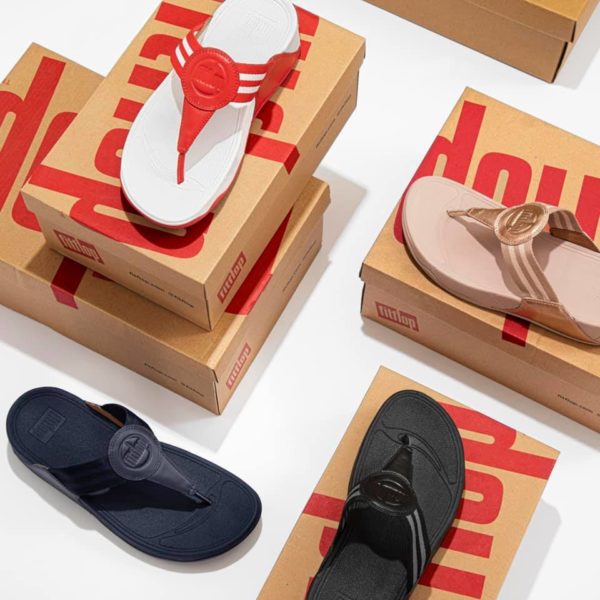 y, or is the distance short enough to get to your destination on foot? For a majority of people, this crucial question is usually answered by the type of shoes they wear that day. It's typically a choice between two options: fashion or function.
Sadly, either or has its own set of consequences: as chic promises foot pain while its alternative guarantees an unflattering design. So, what are we left to do?
Established in 2007, FitFlop was created to change the world of orthopedic shoes. The brand believed that comfort and fashion can be blended together, and this is most notably shown through their biomechanics technology. Today, FitFlop is led by founder Marcia Kilgore with its headquarters located in New York City.
Before we get into this FitFlop Shoes review, let's go over some highlights:
Highlights
A variety of comfortable and fashionable shoes for men and women
Large size range
The brand provides cleaning advice for its footwear
Positive customer reviews
Free standard shipping on orders $99 or more
Let's do a quick survey. From the shoes that you own, how many are destined to be donated? I'm sure that there's a considerable chunk of footwear that looks great but doesn't perform well when worn outside.
We put up with shoes that are uncomfortable, sweat-inducing, and prone to causing blisters. If you happen to be on the same bandwagon, let me introduce you to FitFlop.
Created for men and women, this online footwear brand produces comfortable boots, sandals, flats, sneakers, mules, and more.
You can also shop through the company's select categories (such as their Superhero collection) or browse their patented technology. Don't worry; there's no need to sacrifice style, as all of FitFlop's products are fashionable to wear.
Moving forward, this FitFlop Shoes review will take a gander at some of the brand's best-selling shoes.
FitFlop Women's Sandals Review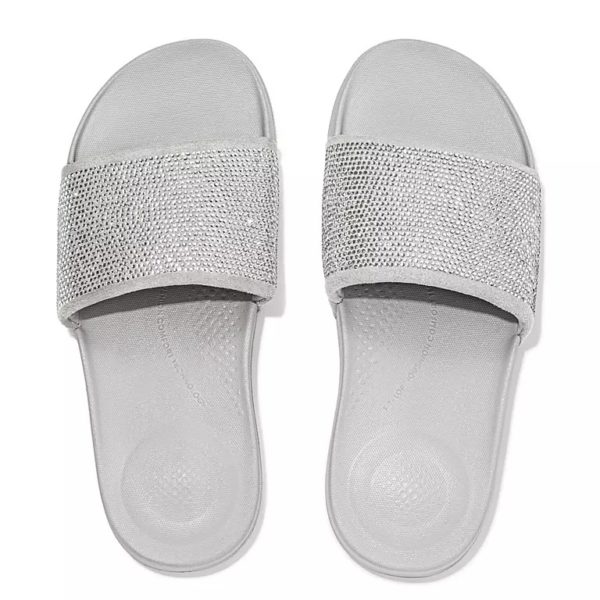 It's time to put those dagger heels to rest. There are other ways to look bomb without butchering your feet. From cushioned flip flops to 90s style platforms, this FitFlop Shoes review will take a look at some of the brand's top-selling designs in the sandals section for women.
FitFlop Women's iqushion Sandals Review

It's a lazy day, but that doesn't mean you have to look like a couch potato. The Women's iqushion Sandals act as the perfect compromise between style and function.
Supported with the brand's iQushion midsole technology, impact pillows, and natural arch support, these cloud 9 walkers will make each step feel lightweight and effortless.
These FitFlop sandals are also water-resistant, which is especially helpful for those accidental juice spills. Offered in a gorgeous silver hue with bedazzled fronts these Women's iqushion Sandals sell for $60
FitFlop Women's Eloise Sandals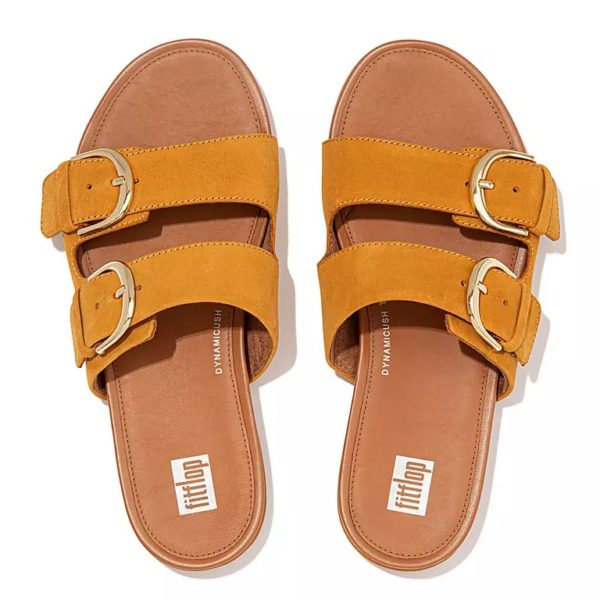 The Women's Eloise Sandals are what you get when you mix urbanized city life with Venice beach. These stylish espadrilles feature silver band crossing and woven platforms on the front. Not only does it offer that classic summer feel, but it's also great for long boardwalks—as they are further enhanced with microwobbleboard tech and adjustable straps.
In terms of styling, these FitFlop womens sandals would go perfectly with a loose summer dress and a matching hat. Available in other colors such as soft pink, light tan, and black, the WomenS's Eloise Sandals retail for $200.
FitFlop Women's Gracie Sandals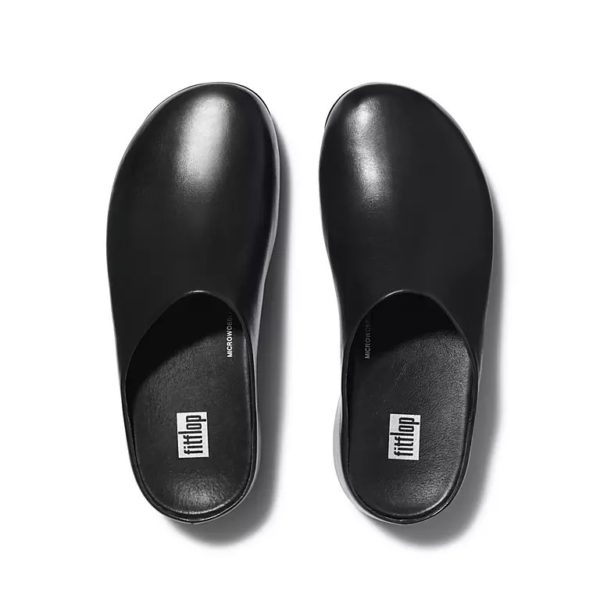 Tired of the Birkenstock binge? The Women's Gracie Sandals feature the same iconic design but with a slight twist. Designed with Dynamicush footbeds and a slip-resistant outsole, these FitFlop slippers can last for miles on the pavement. For added detailing, the two-band buckle strap is made out of super-soft leather.
Since these FitFlop slides are offered in honey yellow or clay brown, we suggest opting for an early autumn look with the same fall tones. The Women's Gracie Sandals are priced at $120.
FitFlop Women's Shoes Review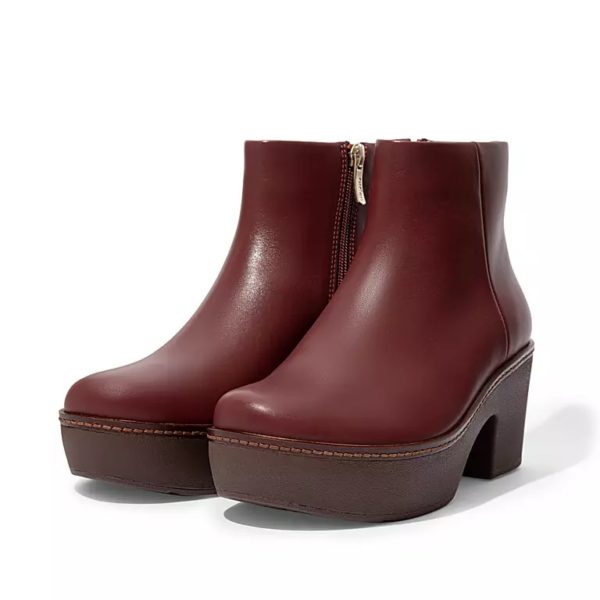 Not a fan of open-toed sandals? Don't worry; we've got your back. This FitFlop Shoes review will go through a few of the brand's hottest picks in the shoe section. From clogs to ballet flats, don't be surprised if your cart starts to fill up.
FitFlop Women's Shuv Clogs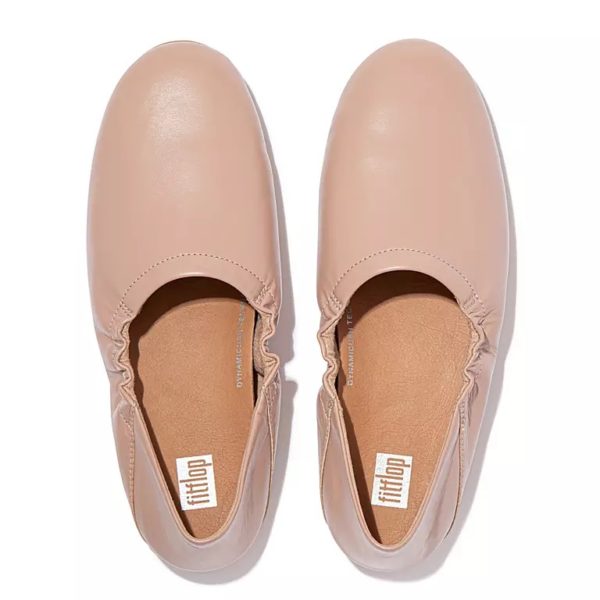 Let me make one thing straight. The Women's Shuv Clogs are NOT made out of wood, as per the traditional design from Holland. With a touch of modernization, these FitFlop shoes are made with full-grain upper leathers, microwobbleboard insoles, and built-in arch contour. Trendsetters are treated to a buttery smooth walking experience that's also fashionable to wear!
By far, the best thing about these FitFlop clogs is that they're made to be entirely lightweight—meaning that you don't have to worry about hauling wood on your feet. The Women's Shuv Clogs currently retail for $170 and are available in black, navy, and tan.
FitFlop Women's Pilar Leather Boots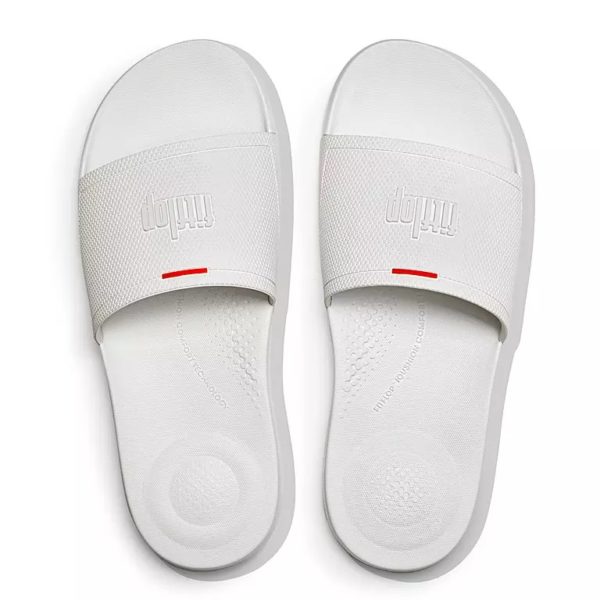 There's nothing like a pair of boots to make you feel like a badass. Case in point, the Women's Pilar Leather Boots are ideal for stomping and strutting down those city streets. Far from your basic lace-ups, these slide-ons feature a lightweight platform with chunky heels.
For those worried about performance, they come with a CushX midsole and a contoured topline for ease of walking. These FitFlop boots would look stunning with a pair of skin-tight leather pants and a cozy knit sweater.
Available in classic black, maroon, and midnight navy, snatch yourself a box of Women's Pilar Leather Boots for only $220.
FitFlop Allegro Ballet Flats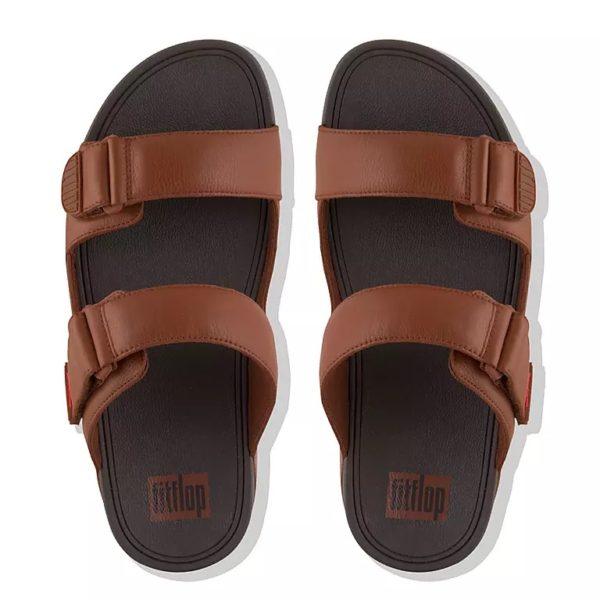 If you aren't as poised as a ballerina when walking, chances are that it's the shoe to blame rather than your form. As a better alternative, the Allegro Ballet Flats can help wearers achieve that graceful side-step without having to worry about bleeding toes. These FitFlop shoes womens sandals come with an adjustable backing, which can be folded up or down for a different look.
Reinforced with Dynamicush footbeds, elasticized sides, and soft leather uppers, there's no need to sweat about future blisters from forming. For those who want more coverage in case of chillier days, we recommend switching over to the FitFlop tennis shoes instead. Currently, the Allegro Ballet Flats sell for $140.
FitFlop Men's Sandals Review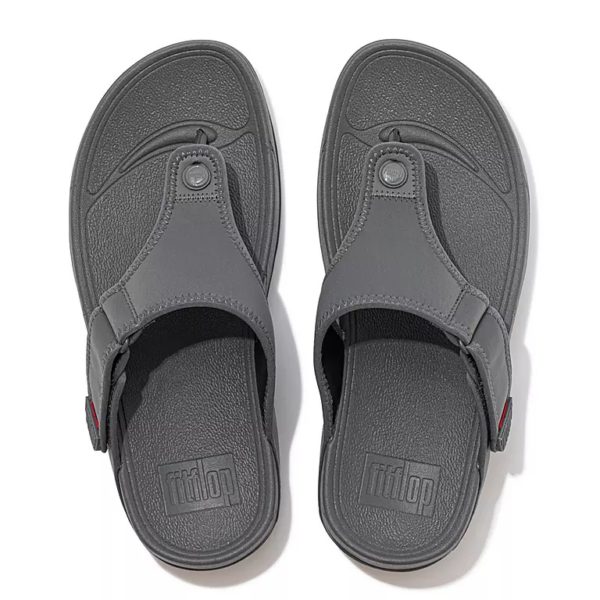 Oxfords aren't meant for weekends. In the theme of lazy Saturdays and Sundays, it's best to kick back with a pair of comfy sandals. For those searching for the perfect slide-ons, this FitFlop Shoes review will comb through a few of our favorites within the men's section.
FitFlop Men's iqushion Pool Slides Review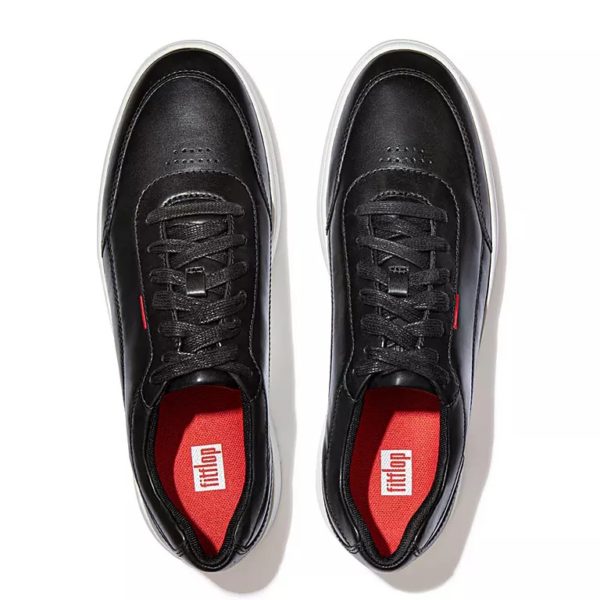 Is it time to hit the beach? Instead of opting for the common thong (that is, with sandals, not swimwear), the Men's iqushion Pool Slides can offer a comfier fit.
These FitFlop mens shoes are way more advanced than your typical slippers, as they feature an iQushion midsole, air foam cushioning, rubber straps, and integrated impact pillows. Talk about a bang for your buck!
In terms of aesthetics, these FitFlop iqushion sandals are designed with a pebble-textured front with the brand's logo embossed on either side. Made to be entirely waterproof in case of accidental splashes, you can make waves with the Men's iqushion Pool Slides for $40
FitFlop Men's GOGH Leather Slides Review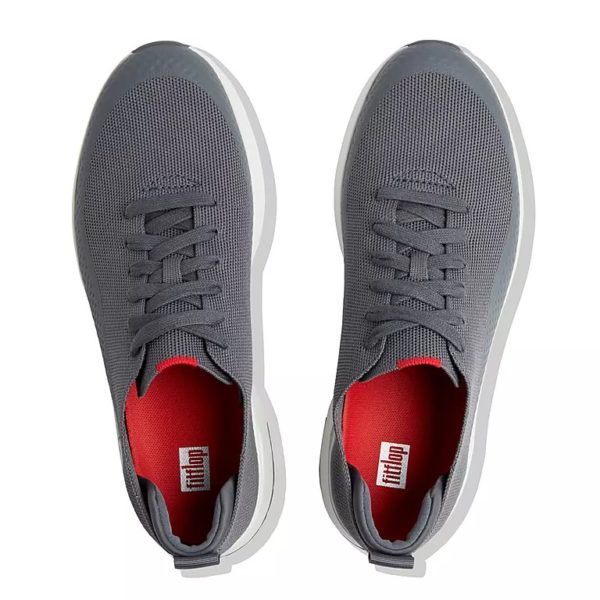 The traditional Jesus sandal is overdue for a makeover. The folks at FitFlop are one step ahead with their Men's GOGH Leather Slides. Made to be super casual for lazy days, these laid-back kicks are cushioned with microwobbleboard insoles, slip-resistant rubbers, and quick-stick straps.
The only thing that's missing is a liquid-repellent exterior to really give off that walking-on-water effect. These FitFlop sandals mens slippers are dyed in black, dark tan, and midnight navy. The Men's GOGH Leather Slides cost a cool $130.
FitFlop Men's Trakk II Water-Resistant Toe Post Sandals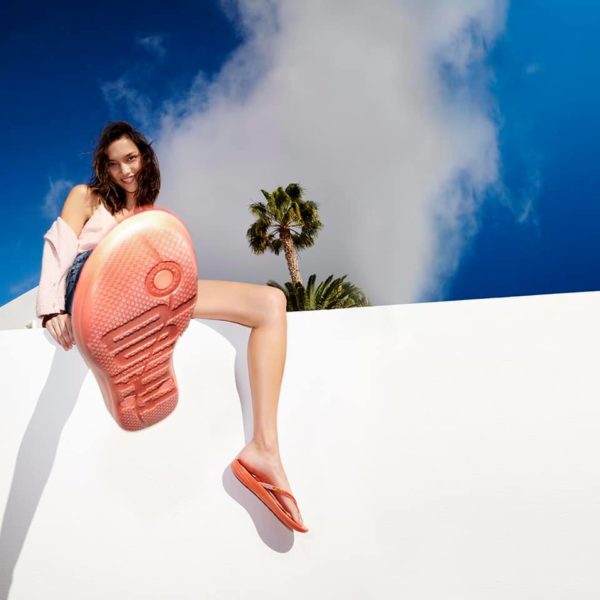 For those avid in water-based sports, the Men's Trakk II Water-Resistant Toe Post Sandals are definitely a must-have.
These slides are designed to be super comfortable, which is thanks to their microwobbleboard insoles, soft PU toe post, and hook-and-loop fastening. Of course, let's not forget the liquid-repellent neoprene exterior in case of big-wave splashes.
Offered in pewter grey, midnight navy, and all black, these FitFlop men slippers keep things subtle in case you don't want to show off at the pool. The Men's Trakk II Water-Resistant Toe Post Sandals ring up to a total of $100.
FitFlop Men's Shoes Review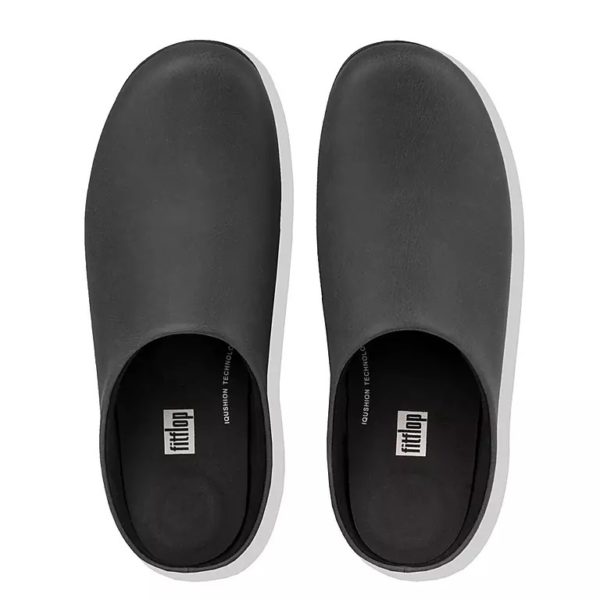 Holes, flattened footbeds, and heightened pain: these are usually the signs that indicate a new pair of shoes. From lace-ups to streetwear-ready hightops, this FitFlop Shoes review will spotlight a few of the company's most popular designs in the men's section.
Calling all tennis shoe fans! Instead of opting for the 'Damn Daniel' approach, the Men's Rally X Leather Sneakers offer a comfier alternative perfect for city life. Clean and refined in design, these kicks come with Anatomicush midsoles, adjustable lacing, and slip-resistant rubbers. It also comes with perforations to help minimize sweating.
For those keen on aesthetics, these FitFlop sneakers are made with luxurious nappa leather. As a result, it helps give that elegant oomph to your outfit. The Men's Rally X Leather Sneakers retail for $160.
FitFlop Men's Uberknit Ever Sneakers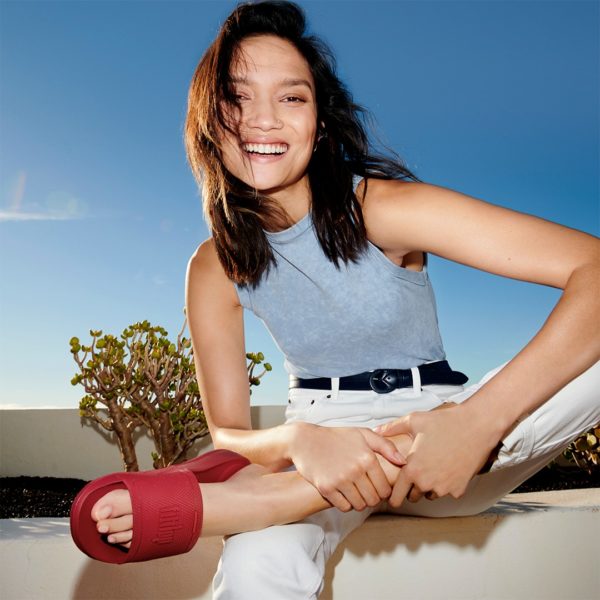 or casual strolls around the neighborhood, the Men's Uberknit Ever Sneakers can act as your go-to shoe. These kicks are enhanced with breathable uppers, a padded neoprene heel, and flexible Anatomiflex midsoles for comfort. Don't be surprised if you have an extra kick in your step the next time you walk.
As of lately, these FitFlop uberknit shoes are available in black or light grey. Since it's quite casual in design, we suggest downplaying your fit with a simple pair of joggers and an athleisure-style hoodie. The Men's Uberknit Ever Sneakers currently sell for $160.
FitFlop Shove Mule Slippers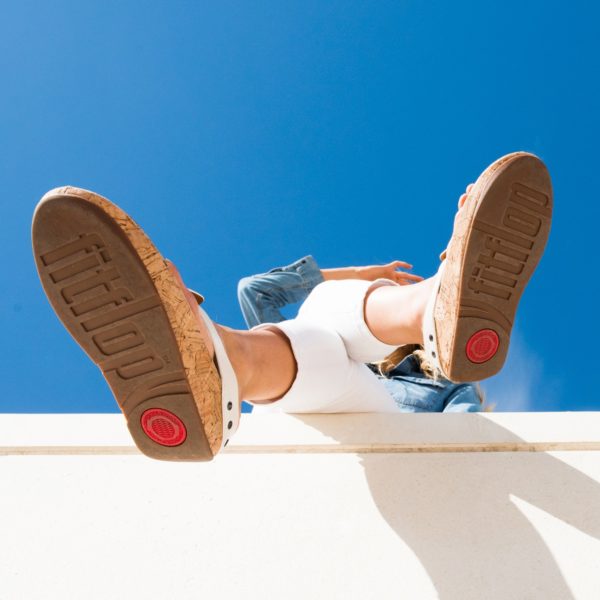 For those who can't be bothered to lace up their shoes, the Shove Mule Slippers provide a hassle-free way for no-nonsense days. These sandals are quite simplistic in design, as they showcase a clog-like exterior with an open-backed heel.
While it looks minimalistic at first glance, the same cannot be said about its level of comfort, as these shoes feature iQushion midsoles and soft padding. Available in colors black and midnight navy, the Shove Mule Slippers are priced at $110.
Who is FitFlop For?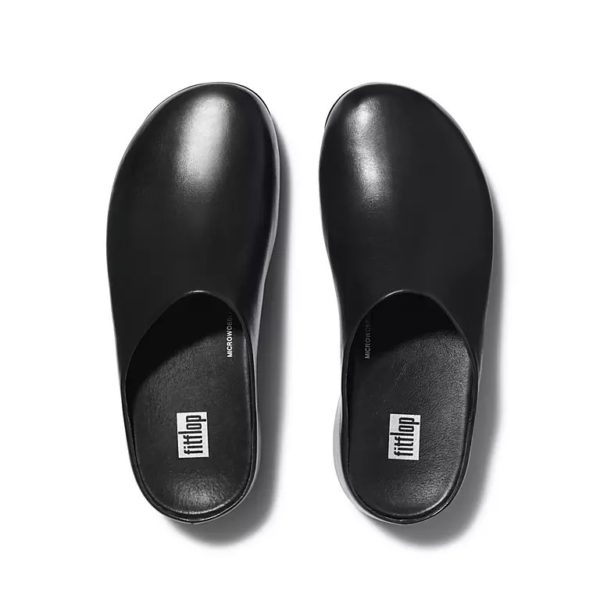 At FitFlop, there's no need to pick sides. From sandals to sneakers, this brand offers the perfect marriage of style versus reliability for adults.
Most of their designs feature an ergonomic design, which usually entails assets like iQushion technology, microwobbleboard insoles, and ankle support. In terms of aesthetics, they typically cater to the young streetwear/ athleisure crowd.
FitFlop Reviews: What Do Customers Think?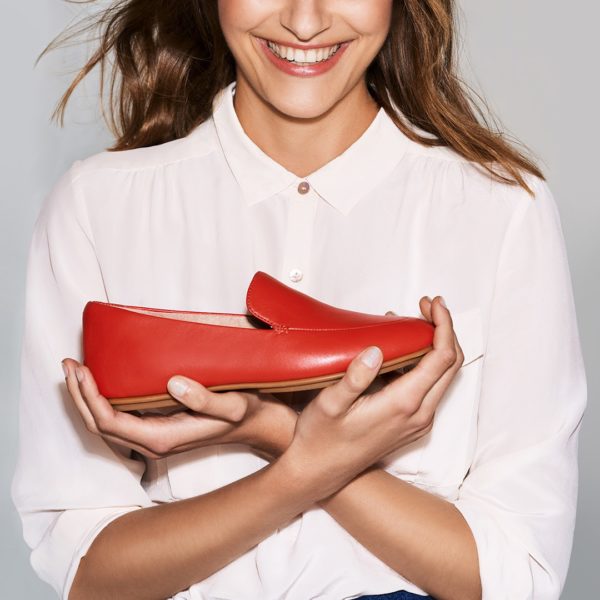 I get it. Filtering through dozens of online comments is time-consuming when it comes to brand research. Luckily for readers, this FitFlop Shoes review will provide a summary of what to look out for regarding this footwear company.
So far, the feedback is quite positive, as we found hundreds of testimonials posted for their best-selling products. This includes:
The Women's FitFlop eloise sandals: 204 reviews with 4.5/5 stars
The Women's FitFlop superskate loafers: 58 reviews with 4.7/5 stars
The Women's FitFlop floral iQushion back strap sandals: 58 reviews with 3.6/5 stars
The Men's Uberknit Ever Sneakers: 12 reviews with 4.6/5 stars
According to a majority of wearers online, FitFlop shoes seemed to live up to their promise. They are reportedly fashionable and functional to wear, as most buyers rank them high in terms of quality and style.
"I am so happy I bought these, they're so comfy! They look really cool, the colour is great and the material is soft," one customer wrote for the Eloise Leather Wedge Sandals.
"I bought these a few weeks ago and they are literally like walking on air," one reviewer detailed for the Men's Uberknit Ever Sneakers. "I was looking for a lightweight durable sneaker and that is exactly what these are." 
The praise doesn't stop there, as this FitFlop Shoes review uncovered an overwhelming number of positive feedback on other websites such as Trustpilot and Amazon. The ratings go as follows:
Amazon for the Women's Pietra Sandal (Black) Size 5-5: 1,194 ratings with 4.6/5 stars
Trustpilot: 8,278 reviews with 4.3/5 stars
Influenster: 35 reviews with 4.5/5 stars
Customers continue to rave about the brand's high level of comfort through their designs, which are usually shown through its integrated arch support and cushioned insoles. Others reported that their packages were delivered relatively quickly.
Independent blogs, such as Barking Dog Shoes, also left a commendable review towards FitFlop shoes. Designs like the Eloise Wedge and the Barra Sandal won the upvote of the author, who raved about its multiple features, like its cushioned midsole.
"Hopefully – whether you know them as Fit-Flops, FitFlops, or Fit Flops – you'll give the brand a try and discover for yourself how cute and sublimely comfortable they are," reads a FitFlop Shoes review by Barking Dog Shoes.
In conclusion, the amount of positive feedback easily overshadows the number of complaints for FitFlop. Perhaps this is your sign to cop a pair of platform espadrilles from their website.
Is FitFlop Worth It?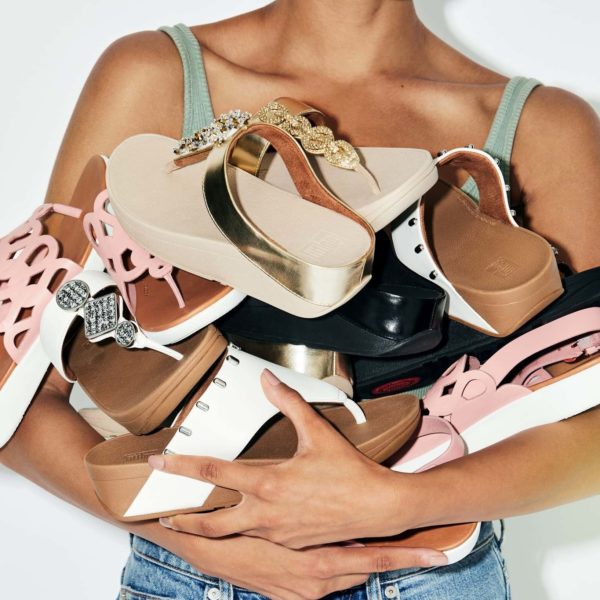 Fashion and function are often at war with each other. We tend to pick sides, as there's usually no middle when it comes to footwear. Thankfully, FitFlop acts as a 'peace flag,' as they offer shoes that provide that perfect blend of style and comfort.
The collection is limitless, as customers can find a wide range of designs ranging from sandals, wedges, platforms, sneakers, and more.
While their prices are nothing to rave about, it's still worth considering, especially when hundreds of positive comments are attributed to the brand's products. Ultimately, this FitFlop Shoes review encourages you to give them a try.
FitFlop Promotions & Discounts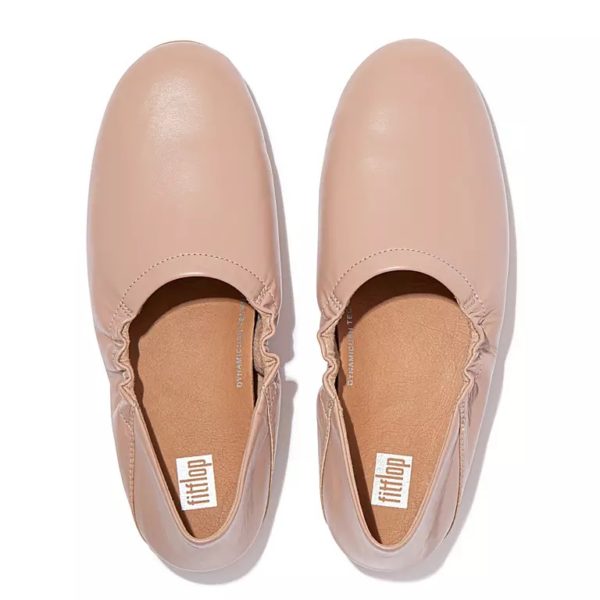 This FitFlop Shoes review found out that customers can sign up for their newsletter to receive 15% off their next order. They also provide a student discount worth 20% for eligible members.
Now and then, the brand will host a sale for some of its products. With this in mind, it's best to keep tabs on FitFlop's social media to be informed of any future promotions.
Where to Buy FitFlop 
Have the FitFlop loafers caught your eye? Customers can head over to FitFlop.com to see what they have in store. You can also find them at select retailers such as:
Amazon
Walmart
SoftMoc
Nordstrom
FAQ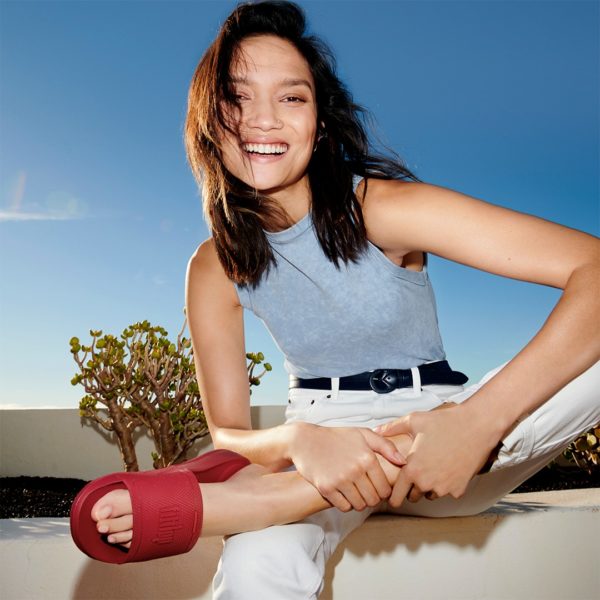 Where is FitFlop based?  
According to our research, FitFlop is based in White Plains, New York.
What is the best way to clean and take care of my FitFlop shoes?  
Thankfully, FitFlop offers a helpful resource for customers on how to properly take care of their shoes. The brand recommends using a damp cloth to clean the inside of the sole.
Does FitFlop offer a repair service? 
Unfortunately, FitFlop does not offer a repair service for its shoes.
Does FitFlop sell replacement insoles or laces? 
Nope! The brand only sells shoes on its website. This means that customers cannot buy any replacement insoles or laces.
What is FitFlop's Shipping Policy?
This FitFlop Shoes review is happy to report that they offer free standard shipping on orders that total $99 or more. Anything below this amount is charged a flat fee of $9. They also provide other options for customers to choose from, including express and international delivery.
To help keep tabs on your purchase, the brand will issue a tracking number alongside a confirmation email.
What is FitFlop's Return Policy?
Weren't satisfied with your FitFlop skinny sandals? It happens. In that case, the brand offers a 28-day window for customers to send back their products.
It's worth noting that final sale items are exempt from this policy. To initiate this process, buyers must follow the return instructions as provided in their order.