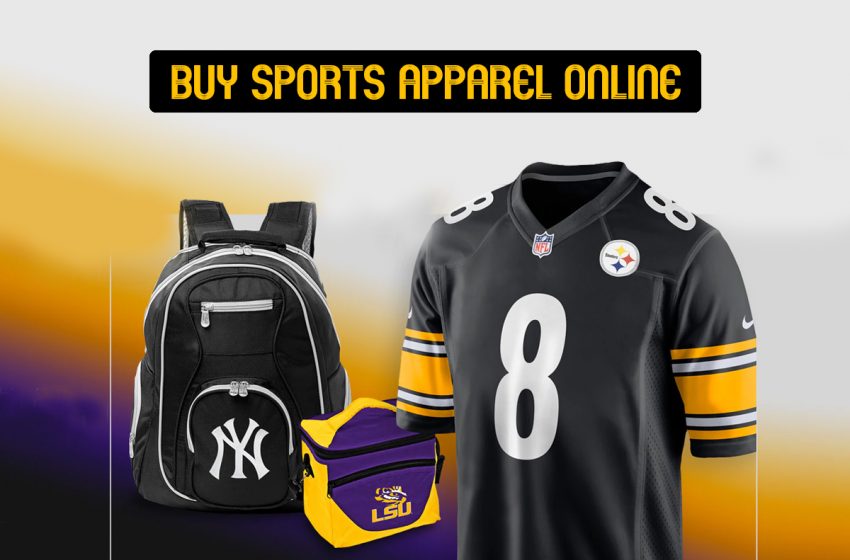 About Fanatics
Cheering on and backing your favorite team is one thing, but when you're sporting all their merchandise, that's when you know you're really a fan.
Fanatics is a fun and accessible American sports apparel brand who offers their customers a mass array of team merchandise in different colors, sizes, and designs.
They launched into popularity with their international reach and reasonable prices, not to mention their FanCash program that offers customers money back for shopping with them Carried in plenty of well-respected third party retailers including Sport Chek and The Sports Exchange, this licensed seller of team merchandise doesn't mess around; they're legit, and make their apparel with classic logos that boast of team spirit.
And their customers are equally spirited, with their positive Fanatics reviews and their 173k followers on Instagram.
Since they've grown so quickly in popularity, are they the ultimate location to attain sports gear, or are they all for show with no follow through? This Fanatics review will conduct an in-depth look at their offerings so you can find out once and for all if this brand is as legit as they claim to be.
Overview of Fanatics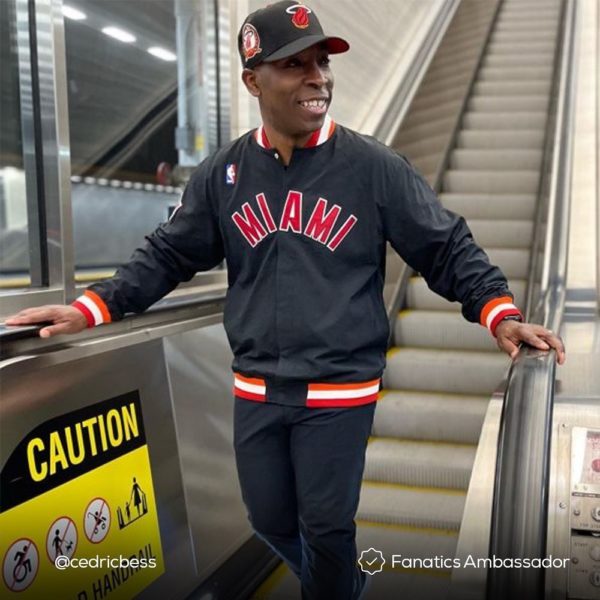 Fanatics originated in 1995 when a couple of sports-loving brothers decided to open up a clothing store focused on selling team swag. Fast forward 15 years to when Michael Rubin bought the company and changed its headquarters to Jacksonville, Florida, and grew the brand into an international franchise, with clothing as only one aspect of their offerings.
Now, 25 years since the launch of the original Fanatics store, this sports apparel company has become a trusted and well-known retailer of licensed team merchandise, and a respected brand for quality products. With regular sales and their FanCash program, they've made their products accessible to the masses, which is why they're so popular.
If you want to know more about the company, then you're in the right place. This Fanatics review is about to dive into some top highlights of the brand before heading into the nitty-gritty details: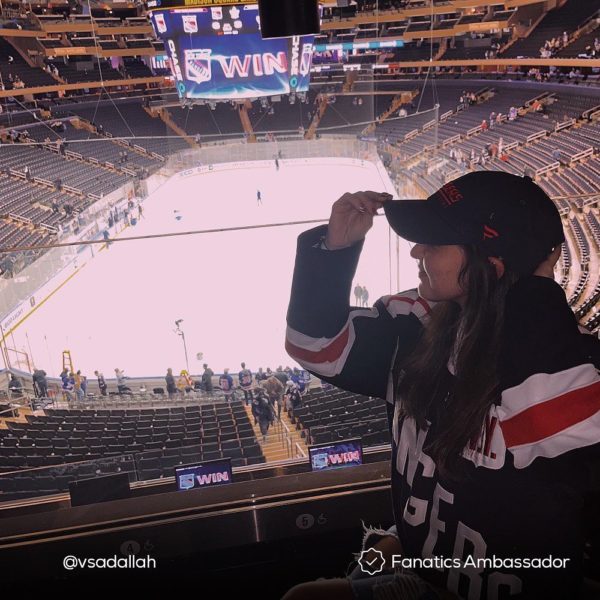 Highlights
Wide variety of sports apparel and paraphernalia
FanCash rewards for signing up to newsletter
FanCash weekly deals
365-day returns
Lots of positive Fanatics reviews
Ships internationally
Frequent promo codes offered
Free shipping on orders over $24
Satisfaction guarantee
Fanatics is a big company, which means they have a wide reach. With a global influence and an awe-inspiring catalog of sports apparel, there's plenty of great aspects of this brand we like. But instead of dragging on a list of highlights, we want to dig into some details.
That's why the next section of this Fanatics review is the best sellers! By giving you a closer look at the variety and quality of products that this brand sells, you can get the best idea possible at what customers love about them, and whether or not you'd be interested in investing in their goods!
Fanatics Review
When you're a sports fan, you want to make sure your team apparel is well-made and can last quite some time because you're supposed to be repping them for life, right?
Well, this Fanatics review scoured their website to find out which jerseys, swag, and shirts customers love most, and why this brand is their go-to store for all their team spirit needs.
Fanatics Arizona Cardinals G-III Sports by Carl Banks Primary Logo Full-Zip Hoodie Cardinal Review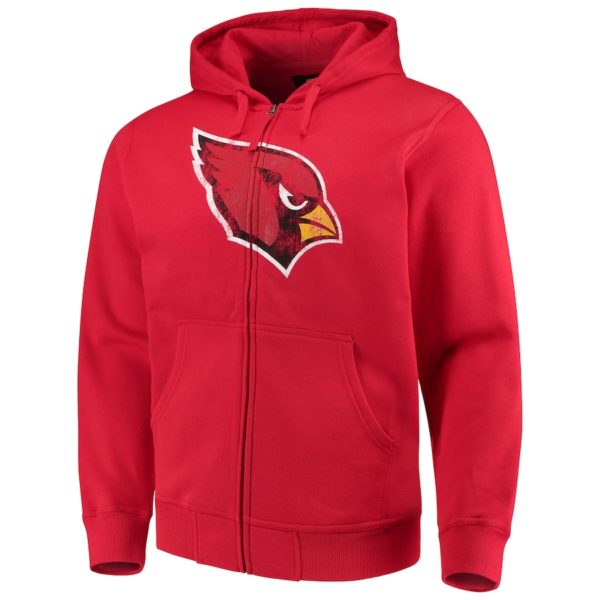 Though they're one of the oldest teams in the NFL, the Cardinals haven't always been bringing in the wins. But hey, when you're part of the Bird Gang, you're in for life.
The Arizona Cardinals G-III Sports Hoodie Cardinal is a fleece lined, long-sleeved sweatshirt that offers up a full length zipper up the front, and a distressed print graphic of the classic Cardinals logo across the chest.
With its vibrant red color and handy double pockets, this hooded cotton/polyester blend will keep you nice and cozy while you cheer your team on.
This officially licensed swag has ribbed cuffs and hem, is a midweight sweater, and comes in sizes M-3XL. It regularly retails for $70 but is currently on sale for $48.
Fanatics Green Bay Packers Fanatics Branded 2-Pack T-Shirt Combo Set Green/Heathered Gray Review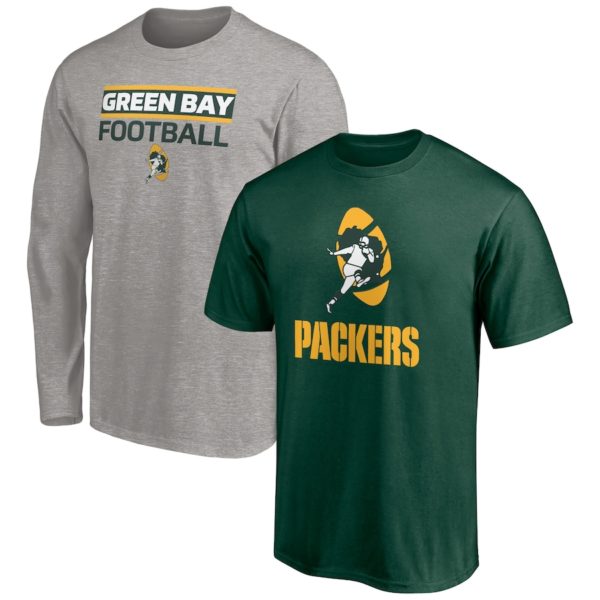 Once a cheesehead, always a cheesehead, right? Well, you can show your support for the Packers by sporting this Green Bay Packers Combo Set Green/Heathered Gray.
No duo is more iconic than a long sleeve and T-shirt in one pack. These 90% cotton shirts bear a screen printed Green Bay logo across the chest, and both feature crew neck cuts at the hem.
With two separate (but both awesome) designs on the front, and coming in two colors: gray and green. These shirts retail together for a regular price of $50, but are on sale for $37. They come in sizes S-5XL.
Fanatics Oakland Athletics Fanatics Branded Team Primary Logo Quarter-Zip Jacket Green Review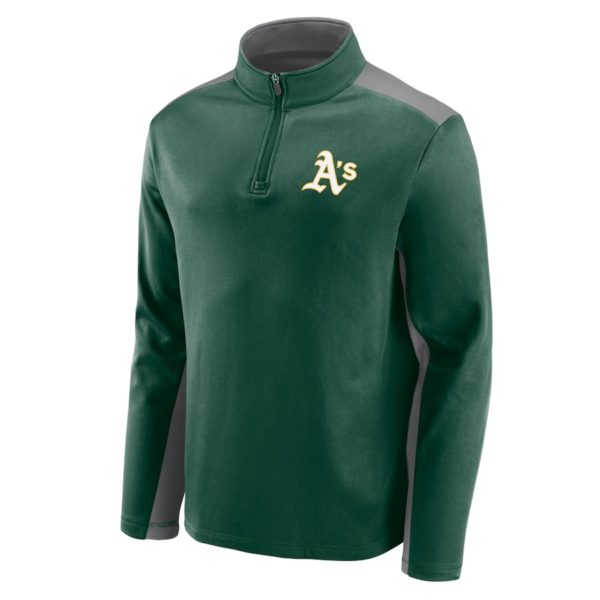 Even in their usual green and gold, the A's definitely have the best defense in the entire league. And when you wear their team apparel, you'll know you've got the best team clothing backing you when it's super cold outside too.
The Oakland Athletics Quarter-Zip Jacket Green is the perfect lightweight sweater to suit any season. As a 100% polyester design, this mock neck long sleeve jacket has a heat-sealed graphic and a ¼ neck zip, for easy on/off. Plus, a fleece lining has been added for additional comfort and temperature regulation.
Coming in a green shade with gray underarms, and in sizes S-5XL, this sweater bears the classic Oakland "A" Across the left chest, and regularly retails for $60, but is on sale for $45.
Fanatics San Francisco Giants Concepts Sport Meter T-Shirt and Pants Sleep Set Black/Orange Review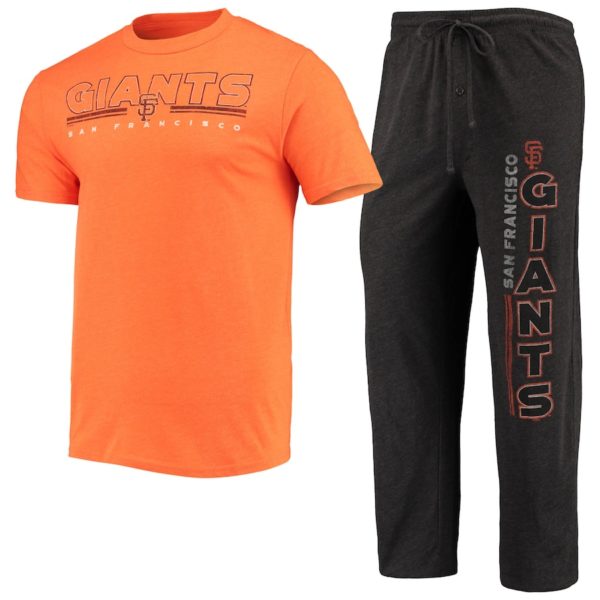 If you want to drift off to slumberland while dreaming about your precious sports team, then you'll need a sleep set that'll help you do that in a second.
The San Francisco Giants T-Shirt and Pants Sleep Set Black/Orange is the perfect look to fall asleep in. With pants featuring an elastic waistband and single button fly, plus both shirt and bottoms are made from a cotton/poly blend, this duo will offer you all the comfort you need for a good night's sleep.
The orange shirt is a crewneck style short sleeve and both top and bottoms feature the iconic Giants logo. Available in sizes S-4XL, this duo typically retails for $60 for the set, but are currently on sale for $45.
Fanatics Wisconsin Badgers Colosseum Lantern Pullover Hoodie White Review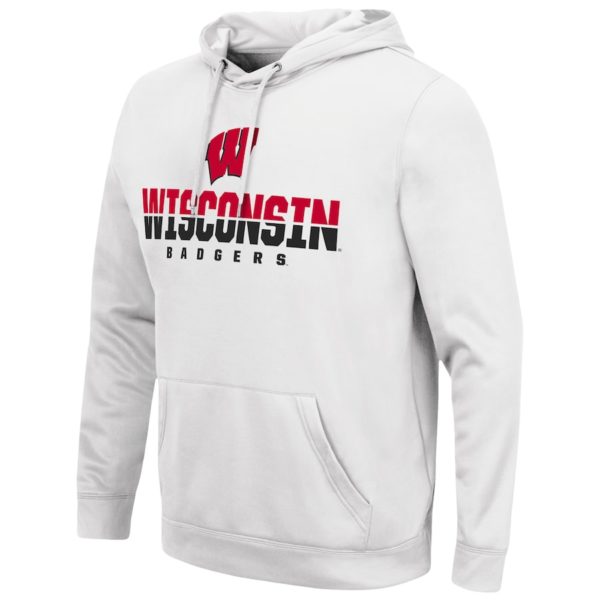 The Wisconsin Badgers Pullover Hoodie White is a lightweight sweatshirt featuring an official Badgers screen printed logo across the chest.
With a fleece lining, hood, and front pouch, this long sleeve pullover has been made from 100% polyester and is entirely suited for mild temperatures, to keep you comfortable.
Available in black or white, and in sizes S-3XL, this hoodie typically retails for $50, but is on sale for $37.
Fanatics Cleveland Cavaliers Fanatics Branded Game Time Arch Pullover Sweatshirt Navy Review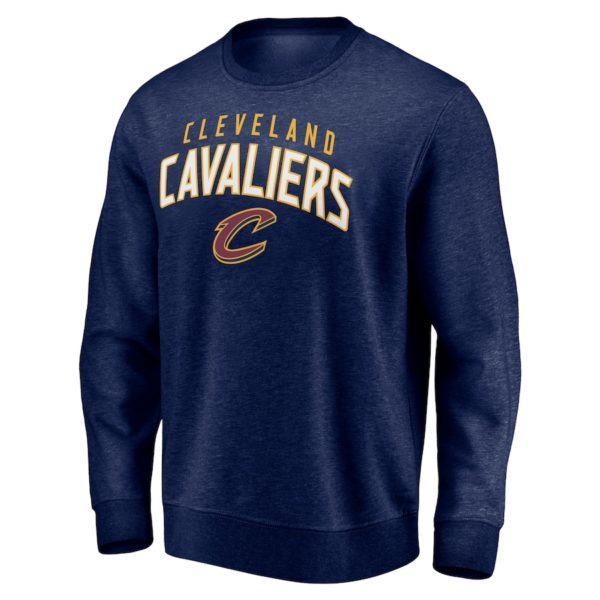 The Cleveland Cavaliers Pullover Sweatshirt Navy is a lightweight crewneck sweater made for any season. With its fleece lining and its officially licensed Cavaliers logo screen printed across the chest, this shirt will keep you cozy and classy.
With a 80% cotton and 20% polyester blend, you can't go wrong. This long sleeve pullover sweatshirt is available in sizes S-5XL and regularly retails for $60, but is currently on sale for $45.
Who Is Fanatics For?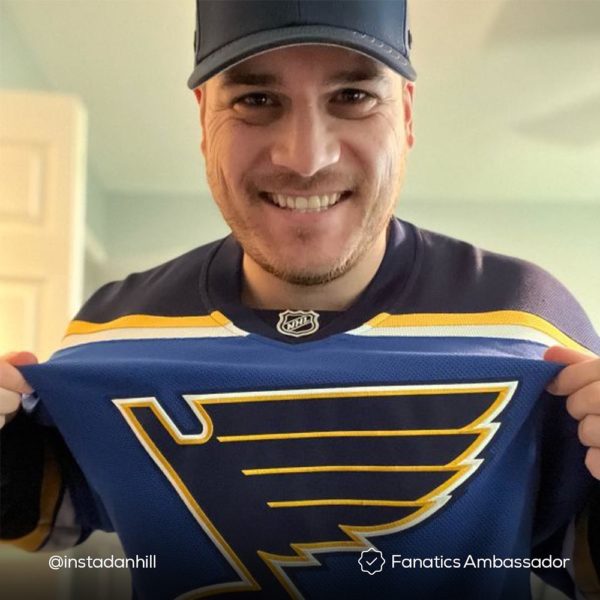 Fanatics is for, well, sports fans! Their apparel is specifically geared towards folks who love to bear the emblem or logo of their favorite sports team on their clothes.
Whether you're looking for football, hockey, Nascar, jerseys, sweatshirts, or pants, they've got you covered. By offering up a wide selection of styles and sizes for each gender, there's no one they miss!
Even more specifically, Fanatics targets folks who like to collect clothing from their favorite team, but don't exactly want to pay the major price that a lot of memorabilia costs.
This sports apparel company markets their quality goods to folks who appreciate a great deal and a well-made product.
Fanatics Reviews: What Do Customers Think?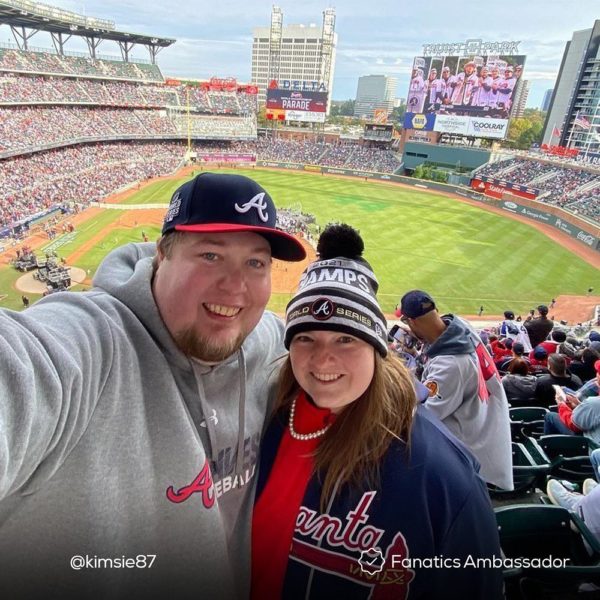 While we can admire their best-selling options along with their general mission and offerings, it's hard to know anything about a company without finding out what their customers have to say.
That's why we've set aside this category of our Fanatics review to showcase the feedback and ratings consumers have been giving this company in the last few months.
By digging into their customer service reputation and their product offerings, we can get a better idea of whether or not Fanatics gear is worth your time and money. Luckily, tons of customers have been speaking their mind about this sports fan company, as you'll soon see.
For example, on Sitejabber, a popular review forum, Fanatics has raked in 2,432 customer reviews, with plenty of feedback on their swag and their service, including this 5-star review: "I purchased the 'Atlanta Braves New Era 2021 World Series Champions Locker Room 9FORTY Adjustable Hat – Graphite.'"
"Item was as described and delivered 5 days early. Hat is very nice. I would recommend Fanatics based on my personal experience with them. One thing I would like to see is faster shipping. Hat came packed in a box, which preserved the hat throughout its journey. Based on this I would recommend Fanatics to others!"
Then, on Trustpilot, this company has secured themselves a whopping 3,825 Fanatics reviews, with plenty of feedback and ratings targeting their customer service. We found this 5-star review to give you an example of what people are saying: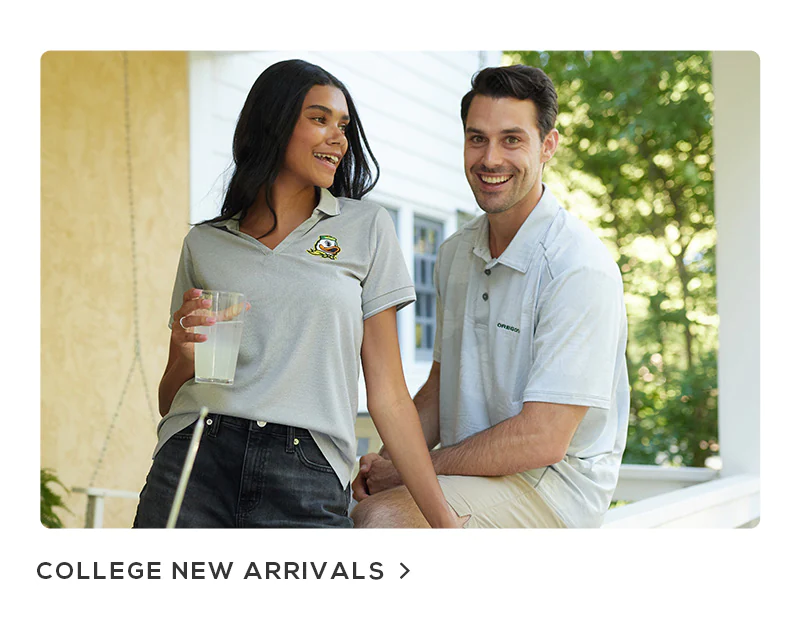 "I had a concern with an item I had purchased. I called Fanatics and spoke with Tyler who listened to my concern, let me know what was needed to resolve the issue and immediately followed up with me to resolve the issue. I was very appreciative of the excellent communication Tyler exhibited. A perfect customer service experience."
Another great collection of Fanatics reviews can be found on Influenster, where we found two reviews we wanted to include, because we just couldn't choose between them. One customer says:
"I just ordered some clothes for nascar for my husband and the quality is amazing. I got myself a plain sweatshirt and the fit is perfect and well made. I definitely recommend using them as your sports gear."
"They have everything you could ever want! For every team. A great place to shop for yourself or for gifts! The shipping takes a little while but they always have so many deals it's worth going back. I highly recommend!"
While there's lots of great Fanatics reviews out there to pick from, there's a fair share of bad reviews too. Since the company's reach is so wide, and they offer a variety of discounts and promotions, it seems their shipping speeds and response times are critically viewed.
It's true that no company can be perfect, but this one is certainly giving it their best.
Overall, the excited and happy sports fans out there giving their feedback have been generous with their praise and acknowledge Fanatics impressive inventory and dedicated selection of classic sportswear that can be admired by all, and we like that.
Is Fanatics Legit?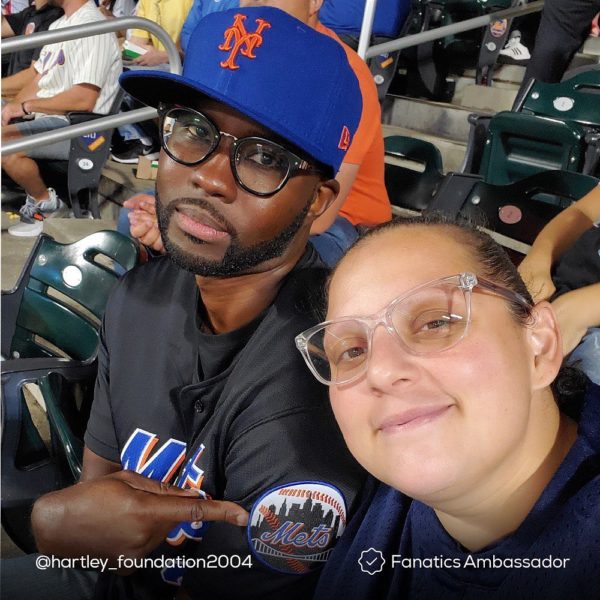 Formed in 1995 by a family of brothers, this grassroots sports fan company bloomed out of the true and honest love for team apparel, and transformed into a global-reaching entity that international sports fans alike can show their appreciation for.
With their plentiful offerings and their FanCash program, they make their products super appealing.
But are they legitimate? Their customers say yes through all their great Fanatics reviews, and so do most of the general review platforms, whose job it is to ensure consumers they're giving their money to an honest source. From what we've gathered, this sports apparel company is as legit as they come.
Is Fanatics Worth It?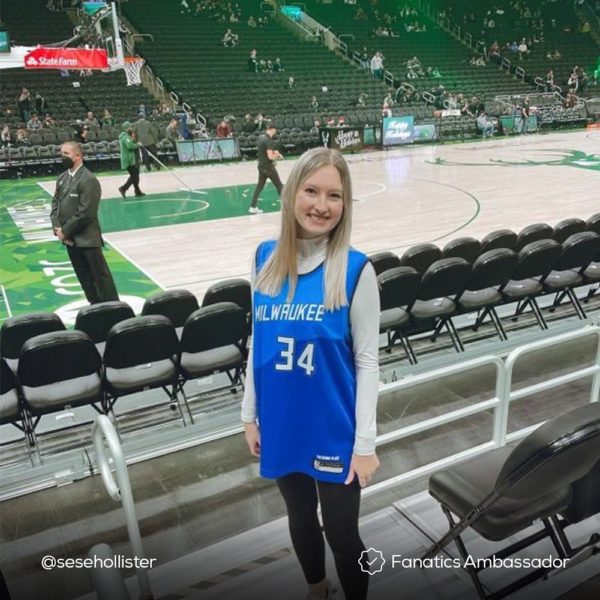 As a sports gear store well known for its epic promotions, sales, and discounts, not to mention its quality sports apparel and legitimately produced team swag, it's hard to say Fanatics isn't worth the investment.
All of us sports fans know that classic team gear comes at a price (one that's never cheap), but this company has redirected that stereotype.
By offering customers well-made team designs in a vast array of sizes, shapes, and styles, they don't leave anyone out. They just leave out the high price.
Considering how widely available they are, plus their bounty of great Fanatics reviews and their FanCash rewards program, we'd have to say that, yep, they're worth it!
Fanatics Promotions & Discounts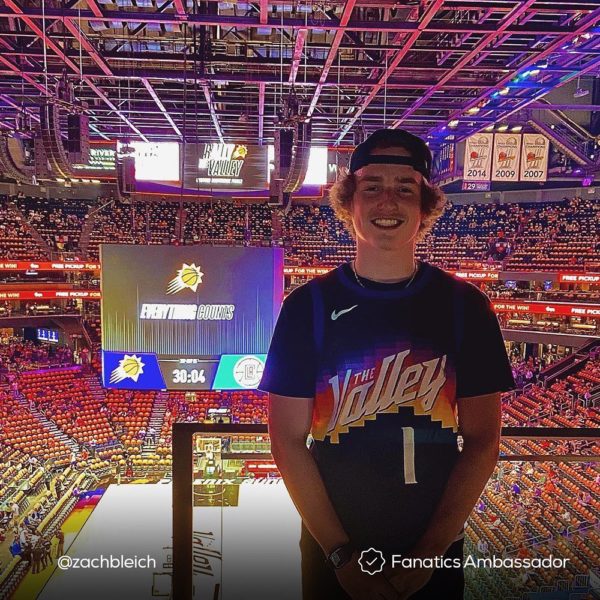 One of the greatest selling features when you buy from the Fanatics website is their discounts and promotions. This company offers customers a variety of sales options (including a pretty awesome sales page) with weekly deals and Fanatics coupons often being shared.
In addition to their frequent promotions is their FanCash program. Between signing up for their newsletter or their members only FanCash credit card or rewards program, you'll be getting
rewards every time you make a purchase from the Fanatics website—a way of making money while you spend money. Not too bad!
Where to Buy Fanatics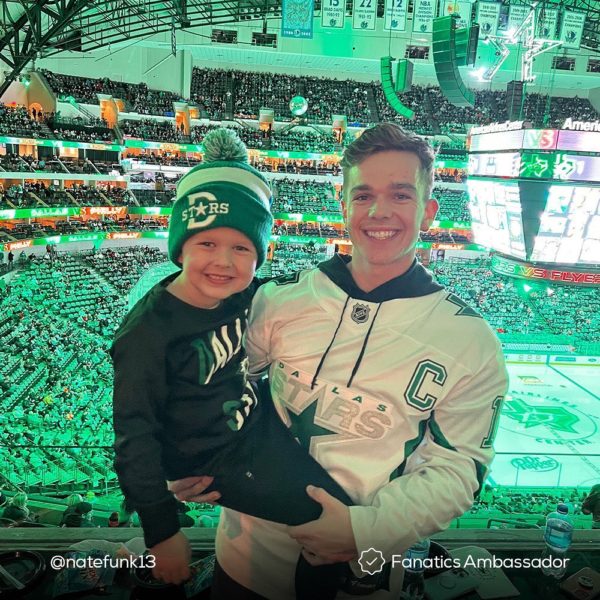 The Fanatics company overall is a wide reaching and international entity that ensures its awesome sports gear can be accessed by as many customers as possible worldwide.
Not only do they offer international shipping from their own website, but their products are also available in countless reputable sports stores globally. The list below includes a few:
Jersey Teams Shop
Sport Chek
NBA Store
Lids CA
FAQ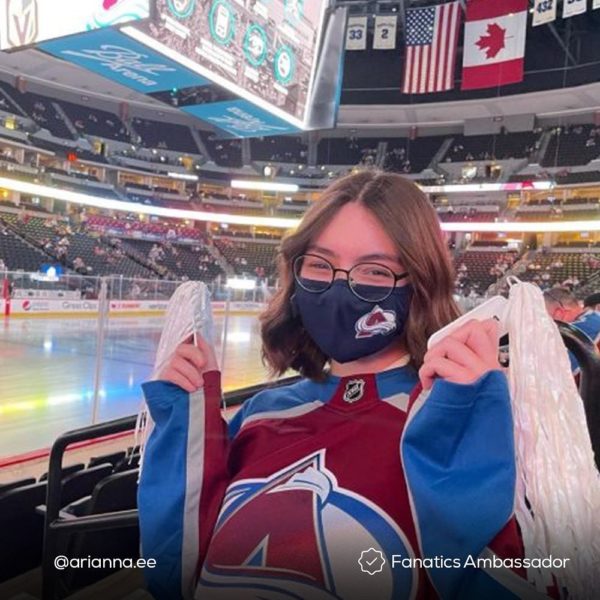 Who owns Fanatics?
Michael Rubin has been the owner of the Fanatics franchise since 2011, which is responsible for multi-faceted operations, including the sportswear website.
Does Fanatics ship internationally?
The brand does ship internationally! They have a wide range of countries they ship to, all with their own sets of shipping costs and delivery times.
In addition to the shipping costs, international customers will be responsible for the duties and taxes applicable in their country of origin.
What is Fanatics' Shipping Policy?
Fanatics offers free USA standard shipping on orders over $24. Their average delivery time is 3-7 days within the contiguous USA, while Alaska, Hawaii, and the US territories take between 7-14 days.
They also offer faster shipping methods (either 3, 2, or 1-day shipping) at a higher cost, which will be calculated, depending on the size of your order at checkout.
Any order under $24 will also have the shipping cost calculated at checkout.
What is Fanatics' Return Policy?
If you're unhappy with your Fanatics purchase within 365 days of receiving it, you can return it, no questions asked. It needs to be unworn, with tags attached. Use their returns portal to get started. It typically takes up to 10 business days for them to receive your order, and another 2-7 to get you your money back.
If you prefer, they also offer an e-gift card option for use in their stores rather than cash back.