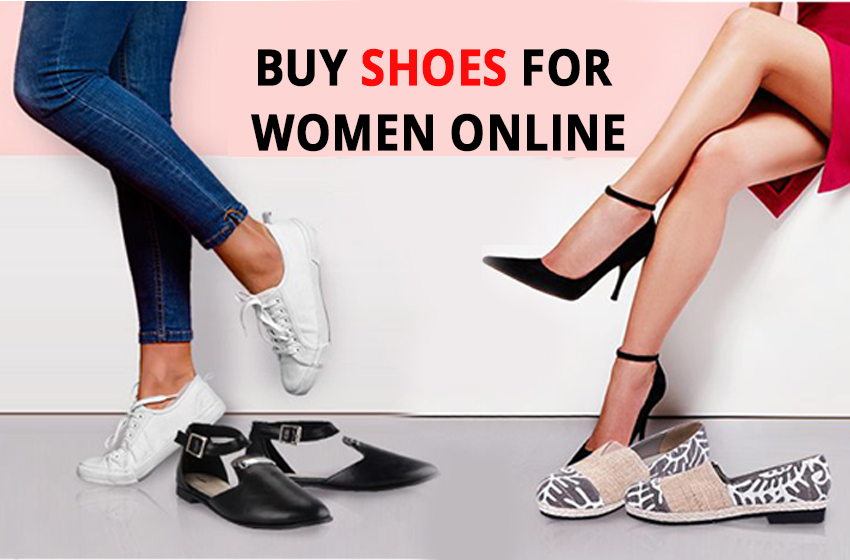 About Dolce Vita Shoes
A lot of walking goes on in the city that never sleeps. And it turns out that shoemaking does too. Just ask the founders of Dolce Vita! Driven by trends, designed with unique touches, and backed by classic silhouettes, this brand offers a wide selection of bold and stylish yet easy-to-wear shoes.
Dolce Vita boasts an impressive number of 283k followers on Instagram and 56k likes on Facebook with minimalist feeds that let the shoes do all the talking – as they should. With features in media outlets like NYMag and WhoWhatWear, it's clear that the brand has plenty of eyes on it for its stand-out selection.
Ready to kick your footwear game up a notch? Keep your eyes on our Dolce Vita shoes review. We'll walk you through everything there is to know about the brand, from its origins to its current bestsellers, as well as highlights from customer reviews and commonly asked questions to help you decide if it's the right fit for you.
Overview of Dolce Vita Shoes
What do you get when two shoemakers walk into a bar? Apparently, the plans for Dolce Vita – and scribbled on a cocktail napkin, no less. The brand's story began in 2001 in the Big Apple, specifically Manhattan.
The two shoemakers, Nick Lucio and Van Lamprou, put their foot down when it came to bland styles, and the brand continues to remain committed to "broadening [their] horizons and always, always allowing [their] wildest dreams to dictate the next step."
The brand gained popularity quickly because of its unique and bold shoe designs – every model wanted to walk down the runway in shoes that would have the whole audience buzzing.
That being said, the designs are crafted specifically to elevate each person's unique style, with edgy touches, vintage finishes, and even the most minuscule details to create a silhouette that speaks for itself.
Dolce Vita has commitments to sustainability, as well. Like all good brands, it strives to constantly improve and has released more sustainable styles while minimizing its carbon footprint and reducing waste by using recycled and recyclable packaging. This also means the shoes are designed to last since the company is so focused on reducing unnecessary waste.
Before we kick this Dolce Vita shoes review into gear, let's take a look at the brand's highlights.
Highlights
Wide range of women's footwear, from casual styles to heels for a night out
Socially responsible and eco friendly
Sustainable packaging
Super comfortable styles
Free shipping on orders over $50
Afterpay available
Neutral color palette
Dolce Vita offers pretty much any style you could be looking for: combat boots or thigh highs, mules and clogs, comfy sneakers, and summery sandals, so you can complete your collection and be set for any season.
While the selection of styles is vast, the colors actually lean on the more neutral side of things. This serves as a seamless blend of classic and contemporary that also works perfectly with trendy minimalist designs and capsule wardrobes.
In saying that, the combination of shades and different styles creates a collection of shoes designed for all different tastes and preferences, meaning there's literally something for everyone. So, let's step right into it with our top picks from a few different categories!
Dolce Vita Boots Review
Everyone needs a good pair of boots. It doesn't matter if it snows where you live or not: the second the first leaf falls from a tree, it's time to kick those fall vibes into gear. It is, objectively, the best season after all.
And there's nothing quite like fall fashion, especially when you've got the perfect pair of boots to complete your look. So let's see what this brand's bestsellers have in store!
Dolce Vita Celida Boots In Off White Nylon Review
Hiking boots meet high heels in the Celida Boots in Off White Nylon. These ankle boots feature a chunky heel (3.6 inches to be exact) and grippy soles for different terrains, though we don't actually recommend hiking in heels.
You'll also find thick laces that cinch the front of the shoe for a paper bag look juxtaposed with a utility pull tab and a hiking boot silhouette to create the perfect marriage of stylish with casual. It also comes in 4 different color combos, all neutral, of course, from a monochrome black to creamy white.
To add a little hiker girl chic to your wardrobe, try out the Celida Boots in Off White Nylon, which are currently on sale for $110 from $160.
Dolce Vita Sarie Boots In Brandy Suede Review
Knee-high boots were born from the popularity of riding boots, so it only makes sense that that's what sparked the idea for the Sarie Boots in Brandy Suede. The 3.5-inch heel and pointed toe lean high fashion, while the pull tabs and slouchy fit are more comfy and casual.
Crafted from suede, these shoes come in your choice of three colors: gray, dark brown, or tan. While they're easy to wear, we recommend pairing them with an oversized plaid shacket and your coziest black turtleneck for the ultimate fall look.
Currently on sale from $200 to $140, the Sarie Boots in Brandy Suede are going fast, so be sure to check them out before it's too late!
Dolce Vita Sneakers Review
Sneakers are designed to get you to a fro, no matter where you're coming from or about to go. From adding a casual touch to flowy dresses on a warm summer day to chilling out in your favorite sweats, there's nothing more versatile than a pair of Dolce Vita sneakers!
So let's take a look at two of their most popular styles down below.
Dolce Vita Zina Sneakers In Tan Calf Hair Review
Sneakers are meant to be fun; there's a reason neon styles and cool patterns are so in. Even your plainest outfits can easily be fan favorites with the Zina Sneakers in Tan Calf Hair.
This low-top pair is pattern blocked with a cool metallic silver fabric, cowhide print, and neutral creamy shades for a toned-down yet bold look. And to top it all off, you'll find hot pink laces for that perfect pop of color.
That being said, there are 13 different patterns in total, including leopard and mercury leather. To spice up your sneaker collection, add the Zina Sneakers in Tan Calf Hair to your cart for $115.
Dolce Vita Toyah Sneakers In White Leather Review
White sneakers are tried and true, but the market is flooded with plain styles that just don't cut it when you need a little extra versatility. The Toyah Sneakers in White Leather combine the classic and casual style with something a little more stylish.
The white leather low top means the finish is durable and easy to clean, so you won't have to worry about every spot you step. On top of that, the 2-inch platform elevates the whole look – literally and figuratively. The sole is also connected to the upper with a scalloped trim for a seamless and styled look.
They're available in a silver metallic shade if you're hunting for something a little more unique. Add the Toyah Sneakers in White Leather to your cart for $140.
Dolce Vita Shoes Review
Summer days slowly turn into summer nights, but the cooler air doesn't mean you shouldn't show off your bright white pedi and fantastic tan.
Whether you're on the way to the beach or out on the town with your besties and hunting down your new fav cocktail, Dolce Vita's top-selling sandals are fit for the occasion.
Dolce Vita Paily Heels In Black Espresso Stella Review
We thought we had seen it all when it came to sandals and heels. But then we met the Pailey Heels in Black Espresso Stella. These shoes combine all the most recent fads and timeless patterns to create a versatile, stylish silhouette.
The square toe and multicolor braided front straps feel casual and feminine, while the chunky 3.2-inch heel and snakeskin pattern are bolder, creating a sophisticated overall shape. We see these shoes with your coolest ripped black skinnies and moto jacket or paired seamlessly with your favorite suit for the office.
Available in 17 different color combos, you'll find a pair of the Pailey Heels for every outfit for $125.
Dolce Vita Galore Sandals In Ivory Leather Review
When you're traipsing through hot sand or making your way downtown on the hottest day of the year, you need a pair of sandals that will keep you as cool as they look – and stay put. Meet the Galore Sandals in Ivory Leather.
These gladiator-style sandals feature a chunky platform sole with a grippy bottom and two silver buckles to keep them in place all day. Whether you opt for the all-black or the creamy white option, we picture these shoes with a monochrome outfit, whether we're talking linen pants and a flowy top or an oversized band tee that doubles as a dress.
For ultimate comfort and style, try on the Galore Sandals in Ivory Leather for $130.
Who Is Dolce Vita Shoes For? 
Chances are that you're reading our Dolce Vita shoes review because you're a shoe addict who's fed up with the boring styles crowding the market. That being said, these shoes are crafted for people on the hunt for effortless and versatile yet unique and bold styles.
As we discussed, each shoe is designed down to the very last detail. You won't find a clunky zipper or hot glue peeking out from between the sole and the upper with these kicks.
They're crafted from high-quality materials and are designed to go wherever the day takes you, with timeless designs and distinctive finishing touches.
Dolce Vita Shoes Reviews: What Do Customers Think?
At this point in our Dolce Vita shoes review, you might be wondering what customers are saying. Despite the hype online, there weren't actually too many testimonials to be found.
So, we scoured the internet for comments from the brand's website, Influenster, and Amazon. Before we jump in, let's take a look at how some of the best-sellers are rated.
Zina Sneakers in Tan Calf Hair: 4.3/5 stars out of 336 reviews
Paily Heels in Black Espresso Stella: 4.7/5 stars out of 556 reviews
Sarie Boot Brandy Suede: 4.4/5 stars out of 19 reviews
On the brand's website, one shopper had nothing but good things to say about the Paisley Heels, from how they felt to how they looked: 
"These shoes are so comfortable to walk in for long periods of time- no soreness in the balls of my feet like many pairs of heels will cause! I normally wear a 7.5 in all dolce vita but for these shoes I had to get the wide size and they are still slightly snug at the top but I am hoping they will give a little in time!"
On Influenster, Dolce Vita is rated 3.7/5 stars out of a small pool of 29 reviews. One customer writes about how stylish yet affordable the shoes are: "I LOVE THE SHOES THEY HAVE. They are a statement piece in every outfit I pair them with. They look so classy and expensive. I highly recommend."
Another shopper was impressed by how comfortable the shoes were, even on the first wear: "I am absolutely in love with my Dolce Vita shoes. I just got my first pair and they are stylish and comfortable. The shoe is light and I've worn them for over 15 hours one day and had zero foot pain during or the following day/ It is a pretty pricey brand but I think theyre worth it."
94 customers rated the Women's Silma Booties Ivory Nubuck 4.1/5 stars. One patron describes themselves as a repeat buyer because of how comfortable and stylish the shoes are:
"Exactly what I was looking for and expected based on description. Great with kick flare and skinny jeans and good heel height when you don't want to be tortured. Nice neutral color that works well with the cowboy boot stitching and just enough point for some balance with boot cut jeans. My usual size 8.5 fit perfect."
There are some slower shipping times reported, but many shoppers deem the shoes worth the wait. So, if you need the styles ASAP, it may be best to opt for express shipping. Otherwise, happy shoe shopping!
Is Dolce Vita Shoes Worth It?
For this Dolce Vita shoes review, there's nothing quite like a good pair of kicks. People like shoes because of how they make them feel, both physically and mentally. They need to be comfortable, and that's one thing this brand does right, as evident through the reviews.
They also need to be stylish and unique. How many white sneakers are there out there? Too many. What about platform white sneakers with scalloped detailing, like the Toyah Sneakers In White Leather? Not enough!
We appreciate this brand's approach to blending classic styles and bold moves – they bring out that same excitement we felt when purchasing our first pair of heels for our high school dance. On top of that, the brand is committed to providing sustainable options with a relatively affordable price tag.
In summary, we're seeing comfy and fashionable while also being sustainable and affordable. That's the best of all worlds, making Dolce Vita shoes well worth the buy!
Dolce Vita Shoes Promotions & Discounts 
On the hunt for a deal on your new kicks? Here's what this Dolce Vita shoes review found:
Free shipping on orders over $50
Receive 20% off when you sign up for emails
Shop up to 50% off sale items
Where to Buy Dolce Vita Shoes
Looking to snag the Dolce Vita sandals you've had your eye on? Luckily, dolcevita.com isn't the only place to find this footwear! It's also sold at Nordstrom, Revolve, Amazon, Bloomingdale's, and other popular department stores.
FAQ
Who owns Dolce Vita Shoes?
This Dolce Vita shoes review found that the brand is currently owned by Steve Madden, a company well known for its fashion-forward footwear.
Where are Dolce Vita Shoes made?
Unfortunately, this Dolce Vita shoes review found that it's not super clear where the shoes are actually made. But, considering that Steve Madden shoes are made in New York, where our brand originated, they may be crafted in the Big Apple itself!
Does Dolce Vita Shoes ship internationally?
Unfortunately, this fashionable footwear is currently only available within the US. This Dolce Vita shoes review hopes to see worldwide expansion soon!
What is Dolce Vita Shoes' Shipping Policy?
If you're anxiously awaiting your Dolce Vita sneakers, you're in luck! The brand offers tracked shipping via FedEx with a few different options:
Standard (3-7 business days): free on orders over $50 or a flat rate of $9
Two-day: $18
Next-day: $30
Outside of the contiguous US: flat fee of $25
What is Dolce Vita Shoes' Return Policy?
If your Dolce Vita boots aren't the right fit, the brand offers returns within 30 days, with a flat fee of $7. Worn and final sale items are not eligible for returns. To get the process started, follow these simple steps:
Obtain a prepaid return slip by contacting the brand
Visit the brand's return center and fill out the information
Attach your label to the unworn and packaged shoes
Drop off at your nearest FedEx location
Returns take about 1-2 weeks to process. Also, if you'd prefer, items can simply be brought back to a store with a receipt and order number!