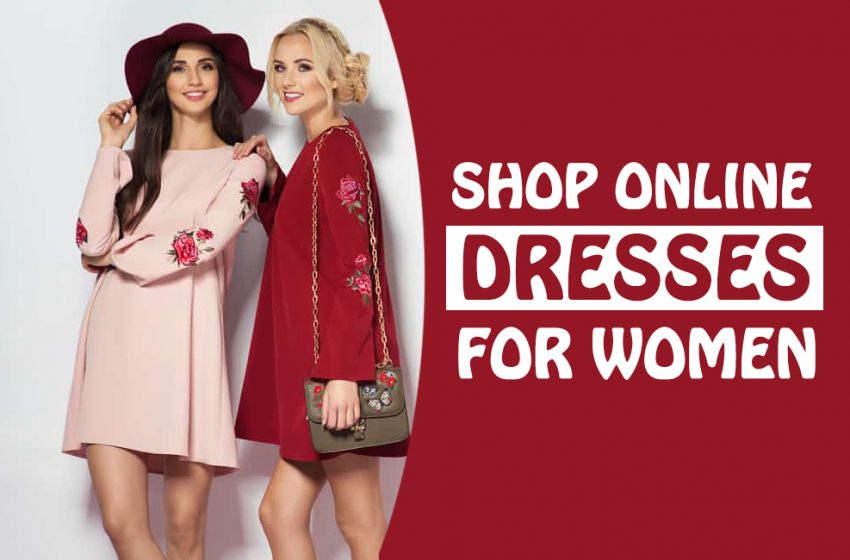 About Boohoo
Based on our findings while writing this Boohoo review, the online fashion retailer advertises as a global brand that doesn't sleep. In case you were wondering what that means, they explain that they "are 24/ 7, always bringing something new… bringing you the latest looks for less"
Yes, Boohoo is legit. The fashion store is not a scam because they will never steal your money from you. And you will receive any item you purchased from the store. But the question is do they ship out quality materials to customers?
The promise of providing the latest fashion styles for less is enough to make your head to any online store. After all, that is exactly what we all want, being best dressed, without breaking the bank. This Boohoo review will examine Boohoo and provide the information that will help you answer those questions.
However, is Boohoo's promise of providing "latest looks for less" for real or just another advert blurb? Is the online store even legit in the first place or a scam?
Overview of Boohoo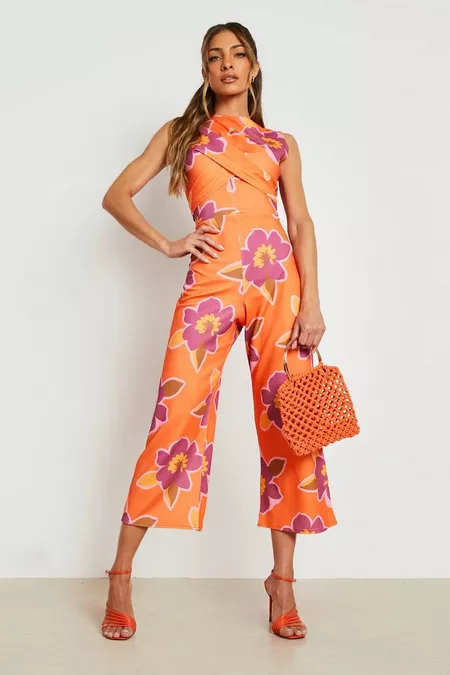 Boohoo is one of the world's fastest growing online shopping store that provides quality fashion products to its customers at affordable prices.
Boohoo was established in 2006 by Mahmud Kamani and Carol Kane, which means they have been around for about 12 years. No scam website will stay that long. Boohoo.com is now operated by the Boohoo Group Plc. The Group specializes in owning brand clothing, and strongly operate their business in the UK, US, Europe and Australia. Boohoo Group Plc was even listed in the London Stock Exchange in 2014, to show you how legitimate they are.
Boohoo Group Plc is a very popular retailer in the fashion business. Their expansion has seen them acquire other fashion stores; they now own and operate trusted and popular stores like boohooMAN.com (an exclusive men's fashion store) PrettyLittleThing.com (an exclusive women's fashion store) and NastyGal.com (also an exclusive women's fashion store).
In the 12 years that Boohoo has existed, the company has established itself as a reputable fashion powerhouse. They have spread across the globe, and they drop more than 100 new products on a daily basis to ensure that they always provide the latest fashion styles.
Booboo also has a strong social media presence, even having a social media manager. They currently have over 4 million Instagram followers, over 500 thousand followers on Twitter, and over 3 million likes on Facebook.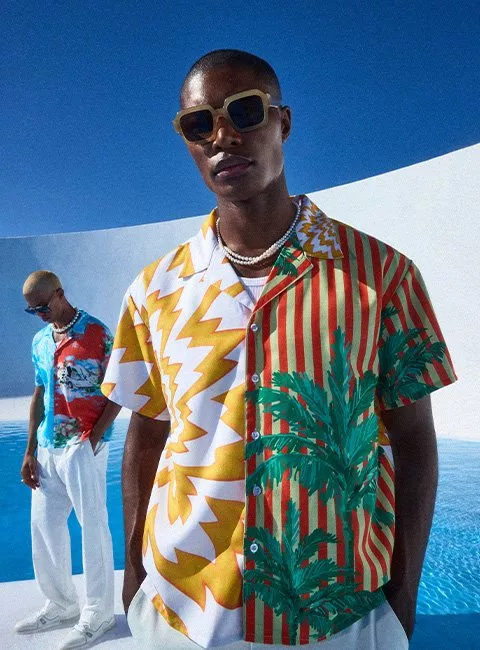 Highlights
Established in 2006; owned and maintained by Boohoo Group Plc
A fashion retailer that offers men wear, women wear, accessories and beauty products
Offers very low prices, as well as some enticing promotions
Allows returns within 28 days of delivery, and will issue refunds
Payment method is by credit cards/ debit cards and PayPal
Yes, Boohoo is legit. It is not a scam because they ship items to customers without a problem. They have have been online for a very long time which is a good sign that they are doing something good. And you will get your items just as they look at the store. You get quality material that is worth your money.
Is Boohoo safe?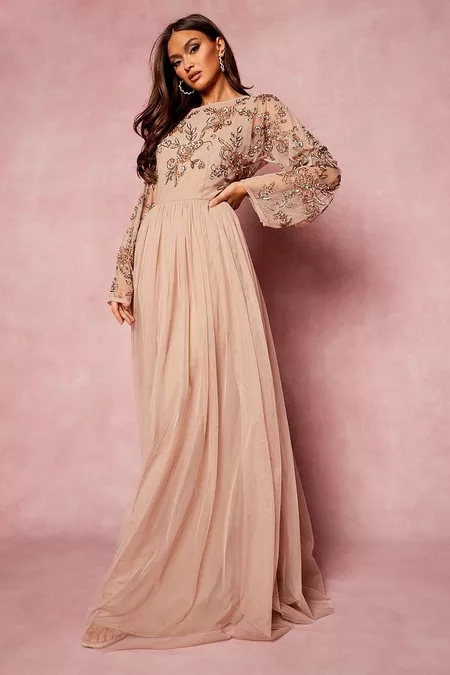 Boohoo is safe. The process of registering and creating an account with Boohoo requires you to provide some personal information such as name, email address, delivery address, phone number, credit card details, date of birth, etcetera.
You don't want sensitive information like this to fall into the wrong hands. Apart from the fear of identity thieves who could steal your identity and use it to perform their fraudulent act. There's the fear of fraudsters using your credit or debit card details to clear your account.
Therefore, you'll want to make sure that any online store you use has security and safety measures to ensure that such sensitive information is protected.
In this regard, boohoo.com ticks the box because they make it a priority to protect their customer's information.
One way of ensuring this is by making use of SSL technology. SSL, which is short for secure socket layer, is the industry standard for creating a secure connection between a device and a web server. That is, a safe link is created between you and boohoo and every data transferred in the link is safe and shielded from unauthorized third parties.
SSL technology also encrypts every data before sending it through the secure link. This means your even if your personal information is captured, it cannot be deciphered and read by the hackers.
Another security measure is the use of tokenization to mask credit card details with randomly generated numbers (called tokens). This is done by the payment gateway. It's the effect is that even the retailer (boohoo) does not store actual credit card details but tokens.
Thus, even if there's a data breach, the hackers won't gain access to the card detail, but the token, which would be useless to them.
That is to say, Boohoo is safe; you can shop there without worrying about your payment information being compromised.
Features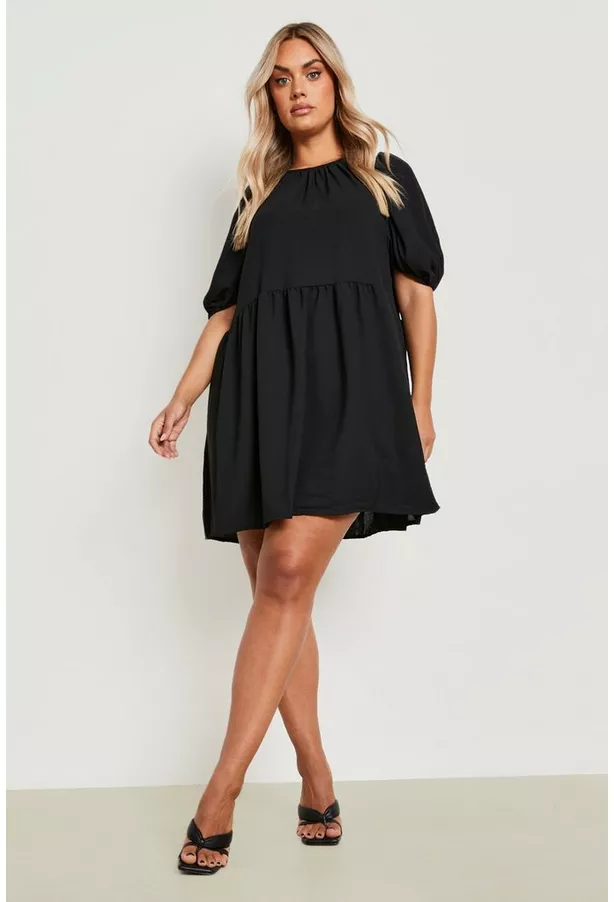 Product Description and Product Image
You don't want to buy a product online only to receive delivery of it and not like it. This situation can be avoided if the online store can supply you (the customer) with details of the features and benefits of the products. This is supplied in the product description.
Each item in Boohoo.com is accompanied by a detailed product description. Included in the description are material composition and necessary dimensions. For example; for dresses, you'll find measurements such as length to hem, bust, waist, hip, as well as the normal size worn by the model (for on-model images).
Also, each product is accompanied by quality product images. These images are shown from different angles (front view, back view, etc).
With the detailed product description and good quality product images, you'll be able to make a good assessment of products in the store before making a buy decision.
Mobile Compatibility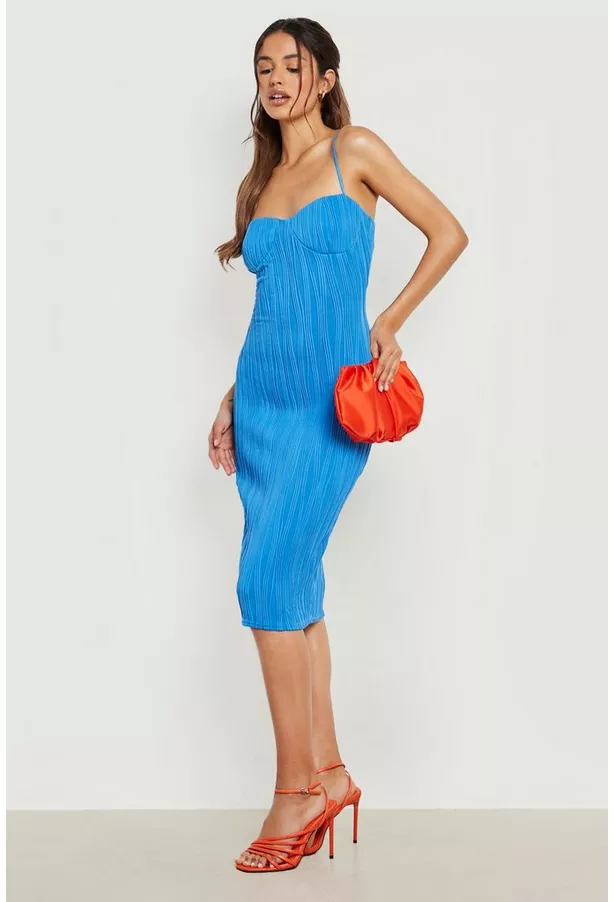 Mobile devices make browsing easy, as it allows you to access the internet any time, and from anywhere. As a result, more browsing of the internet, and online shopping is done today from mobile devices than from desktop devices. Therefore, any serious online store should be compatible with portable devices such as mobile devices and tablets.
You can get boohoo at https://www.boohoo.com. The website which is available in the English language is fully optimized for smaller screens such as smartphones and tablets.
Thus, not only does boohoo.com supports desktop platform (such as Windows and MacOS); but it also works well on mobile operating systems (such as Android, iOS, BlackBerry, and others). Another good thing is that its design makes navigation very easy whether you're using a desktop or mobile platform. All you need do is type in the URL on your browser and you'll be redirected to the mobile site.
Mobile apps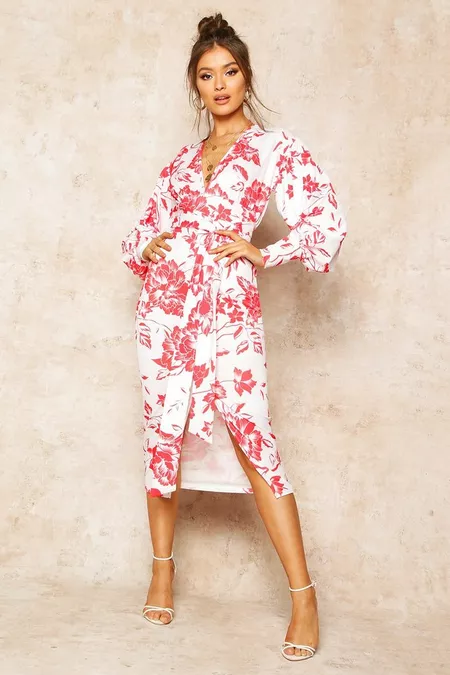 Boohoo is not just mobile friendly, they have developed mobile apps for Android and iOS to make shopping on the go a lot easier.
One advantage of using the app is that you can have it right on your home screen, and accessing the online store will just be one click away. Also, the app uses push notifications to alert you of new additions and special offers/ promos. Thus, you are better equipped to take advantage of the offers to save costs. Also, there's the advantage of personalized service. You can store your information so that you'll not need to enter it every time you want to check out.
The apps are available at the respective app store. The Android app comes at 28 MB, and has a rating of 3.5 out of 5 in play store; while the iOS app, which is a heavy 61.2 MB file, is rated higher at 4.7 out of 5 in iTunes.
Product Range
It is very important that stores provide different types of product because most consumers prefer stores that have different products in one place. This will not only give customers the opportunity to make a wide range of choice but also will allow them to purchase every item they need in one shop.
Boohoo provides a wide range of products. Its wide product range makes boohoo the one-stop fashion shop for the whole family. You'll find fashion products for men, women, boys, girls and even kids, such as clothing, accessories, shoes and more.
Clothing

At Boohoo, you can get different types of clothes for men, women and kids. For example, you'll find all types/ styles of women dresses such as party dresses, bridesmaid dresses, little black dresses, little red dresses, maxi dresses and more.
You'll also find tops, swimwear and beachwear, coats and jackets, kimonos, knitwear, skirts, bodysuits, shirts and blouses, jumpsuits and playsuits, trousers and leggings, co-ord sets, lingerie, sexy and seductive styles, nightwear and onesies, loungewear, jeans, sportswear, tracksuits and sweats, suits and separates, shorts, denim, coats and jackets, hoodies and sweatshirts, joggers, tracksuits, T-Shirts and vests, Men's Co-orders and sets, twin sets, shorts and swim shorts, jumpers and cardigans, Shirts, Suits, Activewear, Big & Tall, Multi-Packs, Polo Shirts, Onesies & Loungewear,
Accessories

Boohoo also offers men and women fashion accessories to complete your dressing. This includes bags, jewellery, sunglasses, beauty and body products, gifts & home products, belts, makeup accessories, hair accessories, tights and socks, scarves, hats and gloves, watches, wallets, men's grooming gifts and novelty, suit accessories.
Shoes

Boohoo is also a shop for every type of footwear. You'll find different type of heels which includes Court Shoes, Block Heels, Low Heels, Mid Heels, and Lace Up Heels, High Heels, Wide fit shoes.
At the shop, you'll also find different types of Boots ranging from Over the Knee Boots, Heeled Boots, Ankle Boots, Thigh High Boots, Suede Boots and others.
There are also Sandals available (both heeled and flat), Peep Toe, and Sliders, Trainers, Loafers, etcetera.
Beauty products
Boohoo offers a range of beauty product that'll help bring out your beauty. This include Boohoo Cosmetics, Barry M, Technic, Eye Brows, Face Makeup, Eye Makeup, Lip Makeup, Eyebrow Makeup, False Nails and Nail Wraps, Fake Tan and Mits, Body Beauty Products, Hair Extensions and Accessories, Beauty Tools and Accessories, Glitter and Gems, Body and Skincare Beauty Brands and others.
Cost/ Price
Boohoo offers a variety of products, and they keep adding new products every day such that it's difficult to determine a particular price for any one product. In any case, prices fluctuate a lot, and you'll have to keep checking their website for the price of any particular product at a particular time.
However, Boohoo pledge to offer low prices that everyone can afford. When you compare the prices of their products with similar products in other stores you'll observe that they live up to the promise. Boohoo offers some of the best prices you'll find for trending men and women's clothing and accessories, as well as kids wear.
For example, you'll find that a lot of elegant dresses that are just £5.00. Also, with £20 or less, you can come out in style with quality shirts, blouses, trousers, leggings and more.
Promotions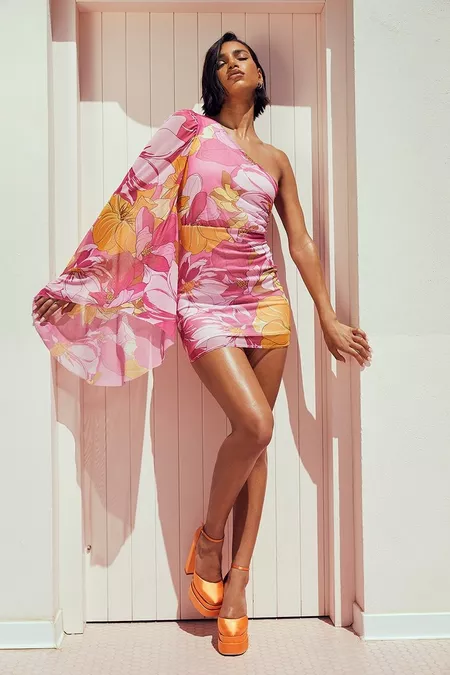 Every business offers some form of inducement to drive patronage. Online stores are no different. As a result, they offer promotions that will induce customers to buy from them. This should concern you because these promotions slash down the price, and make all ready good prices even more attractive. Boohoo is one online fashion retailer that offers a lot of promotions.
They offer different promotions from time to time. Almost all run for only a given period; so you need to be checking their website for anyone running at any particular time.
There are various promotions that are running at this time of this review. This includes 40% off everything; 30% off coats; knits and boots; and a 30% discount on men's wear. There is also a promotion that offered a reduced rate of £1.99 (instead of £4.99) for the "next day delivery" for UK customers.
There's also a 50% Student Discount. This is arguably the biggest student discount amongst fashion retailers. It means, as a student shopping in Boohoo, you will have to pay only half of the price of the product.
To summarize, there are about 2000 styles in the store that attracts a 50% discount.
Also, boohoo is one of the very few online fashion retailers that have a referral program that rewards you for referring people to the store. Boohoo will reward you with £5.00 when a new customer you refer successfully to make their first purchase. However, note that boohoo will allow a period of 45 days between the purchase and crediting you to ensure that the purchase is successful (that is, the transaction was not cancelled, and the product(s) was not returned).
Payment Methods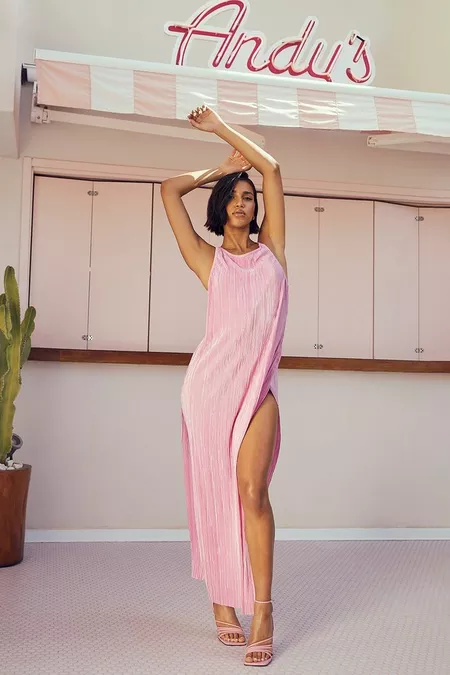 You should want an online store that supports different payment methods so that you can easily find one to make your payments.
In Boohoo, you can make payment for all products using credit or debit cards. The accepted cards include Visa, Visa Debit, Mastercard, Solo, Maestro, Electron and Laser Card. You can also make payment using PayPal.
The accepted currencies include GBP (British Pound), EUR (Euro), AUD (Australian Dollars), NZD (New Zealand Dollars), and CAD (Canadian Dollars), USD (USA Dollars), RUP (Russian pound), Swedish krona, Danish krona, Norwich krona. It's a good thing that a good number of currencies are accepted because it means that many customers will not have to worry about currency conversions when making their purchases. The good number of payment options also ensures that making payment will be convenient.
However, it is a disappointment that there is no support for cryptocurrencies such as bitcoin. This is because the cryptos are increasingly becoming popular in online transactions, and even promises to replace fiat money in the future.
Shipping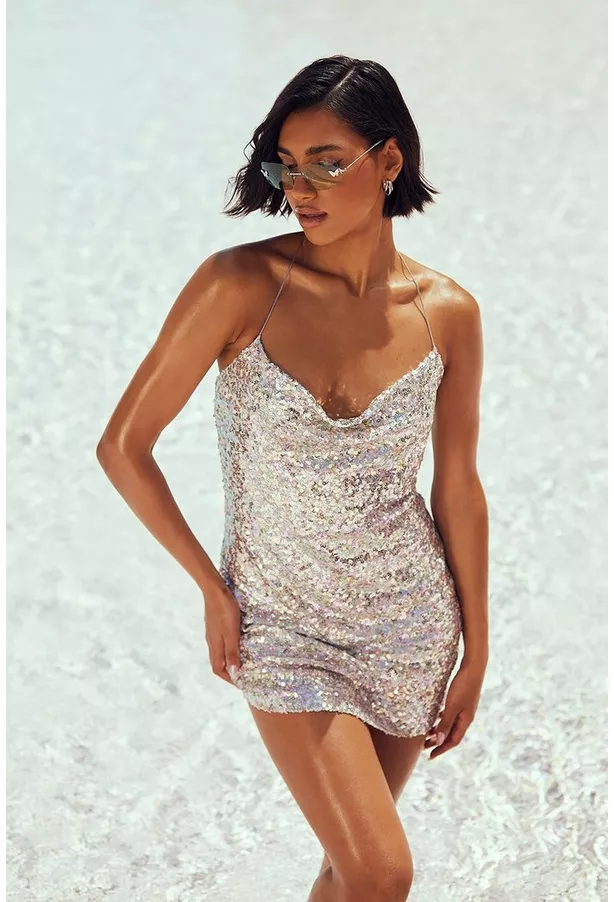 Shipping is one of the biggest considerations in online transactions. Very often, shopping carts are abandoned at checkout because of shipping cost. Thus, even when the prices of items are I the acceptable range, shipping coat may make the total expenditure on the items unacceptable. Thus, customers will embrace any retailer that will offer low or totally free shipping.
It is a good thing that Boohoo offers free or discounted shipping. If you subscribe to free boohoo premier using the proper codes given you'll not pay (or you'll pay less). Otherwise, the shipping costs depend on your location and how soon you need the items.
They offer a "next day delivery" for customers in the UK at a cost of £4.99. As long as the orders are placed before 11 pm (but before 9:30 pm on Saturdays), the "next day delivery" will get you your package a day after placing the orders.
There's also a "next day evening delivery" for UK customers that cost £7.99. The order can be placed any time before midnight and the delivery will be made around 6 pm and 10 pm the next day. They offer next Day 24/ 7 Locker collection -which is free with boohoo premier but cost 4.99 per order if the order is placed before 6 pm Sunday to Friday.
There is also "Precise Delivery" which requires you to Select your preferred day. Boohoo will text you to organise a 1hr delivery slot between 11 am – 5 pm on the selected date. The precise delivery comes at a cost of £4.99 per order.
If you are not in a hurry to get your package or there are no special attachments, you need not go for the "next day" delivery or "precise delivery. Boohoo offers a standard delivery (UK), will take up to 5 working days
If you want to save some cash on the shipping you either have to wait for a delivery method with cost saving; that'll take any time from 3 to 5 working days for you to get your items.
Returns and Refund Policy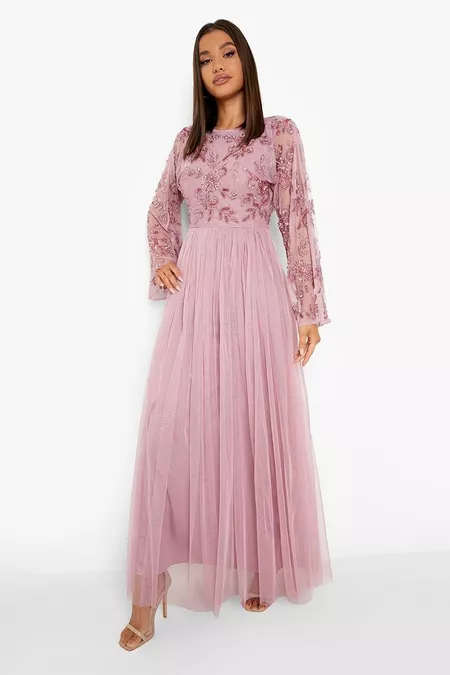 There are many factors that can make a consumer want to return items and request for a refund. This could include factors like size (not the right fit for who will the clothes), quality (not meeting certain specifications), and taste (not the exact thing you had in mind). It could also be that the product is damaged/ faulty. Apart from that, it could also be any of you changing your mind about the product, or you get the wrong product.
Therefore, it's very important to ensure that the store you're planning to purchase items from allows returns.
Fortunately, Boohoo allows returns. But before returning any item, you'll have to contact their customer service team by filling a service form on their site. If you make the required contact with the customer service agent, state your intention and reason for returning the item(s), and proceed to return the item(s). After receiving the returns, Boohoo will process an give you a refund of your payment.
However, there are important things that you should keep in mind about their returns and refund policy.
No exchanges
There are return policies that allow customers to exchange the item they purchased with another item of the same quality and value. While others do not allow for product exchanges.
Sadly, Boohoo does not allow the exchange of products. To get another product; you will have to follow the steps to successfully return the original items, get a refund, and place a fresh order.
14/ 28 days return window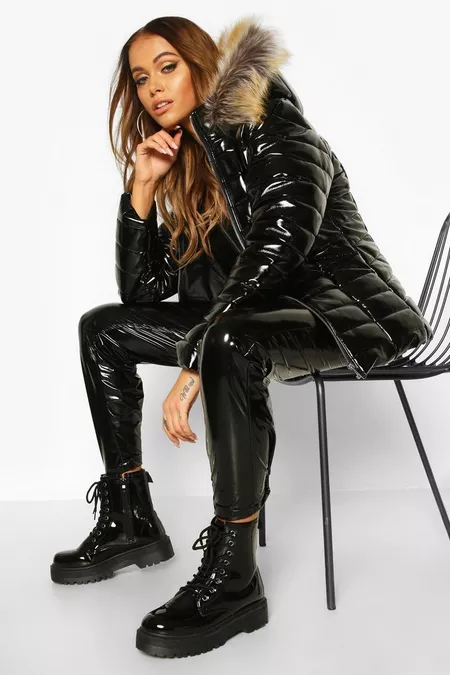 If you are a customer in the European Economic Area (EEA), Boohoo allows you 14 calendar days to cancel your order because you have changed your mind. This 14 days (two weeks) cancellation period starts from the day you received your order (or all of the items in your order). Boohoo always communicate customers (via email) to let you know when the returns are received by them.
They also allowed customers from the USA, Canada, Australia and New Zealand return items within 28 days of the date shown on your dispatch note.
After receipt of the returned items, boohoo will make necessary checks; and if approved, they will issue the refund through the same payment method the customer used. Those who paid for an order using gift voucher or store credit will have their refund credited back to their Boohoo.com account.
The funds will reflect on the customer's bank statement within at least 14 days of the returns reaching boohoo. However, you should know that you will not be refunded the full purchase value. Shipping cost, Custom duties, Taxes, Clearance and handling fees will be deducted.
All returns must be done within the return window offered if not adhered to it will not be accepted.
Cost of returns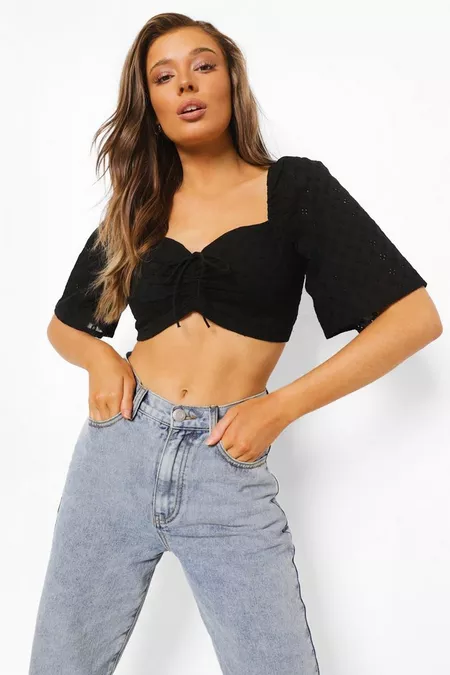 Customers from the UK are allowed to return items free of charge if only they follow the return portal link and use the pre-printed returns label that is attached to the delivery note. They can also print the return label from the site.
However, if your returns are sent through any other method other than that specified, it will be at your own expense. It will also be your responsibility to ensure that the returns are safely delivered.
As stated, free returns are for only UK based customers; customers from other locations will bear the cost of their returns.
Condition of returned items
The items you want to return must be repacked in the original packaging, or in a waterproof package that is secured. Also, all original labels and tags must still be attached. This means that the clothing must not have been worn, washed, or damaged in any way.
No returns items
There are some items that can not be returned to Boohoo. This includes cosmetics, pierced jewellery, swimwear and lingerie (if the hygiene seal is broken). It's understandable that intimates and pierced jewellery cannot be returned for hygiene and health reasons.
Customer Support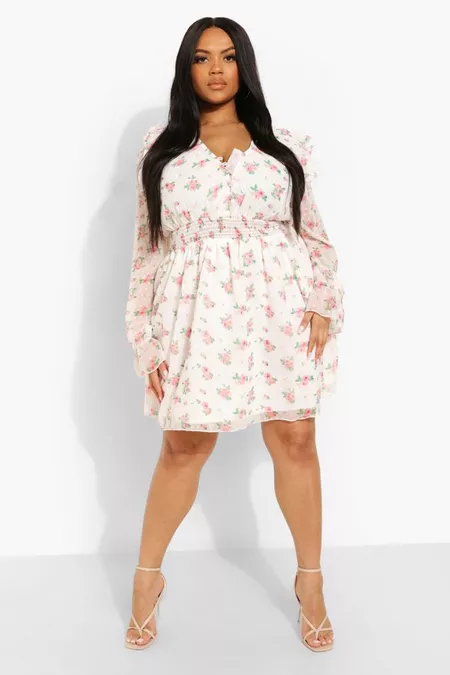 Customer support service is a very important aspect of any business that can not be ignored. Having questions or issues when using a platform is inevitable; but when there is an effective and efficient customer support service, questions or issues/ complaint of customers will be addressed promptly and satisfactorily. Therefore, it's necessary that customers consider the channels that an online store provides for contacting them, as well as the effectiveness of those channels.
Boohoo provides only two customer support channels. You can either send an electronic mail (using the email address: [email protected]) or write to them via post (using the address: boohoo.com, PO Box 553, Burnley, BB11 9GD).
Another email address with which you can contact a support agent of the company is customercare@mena.boohoo.com. You will be opportune to chat with an Arabic or English speaking customer service representative. The support service is active 7 days a week, but only between 6 am to 4 pm (UK time).
Though the preferred channel is email, we were able to find a telephone number for those who'll rather talk directly with a support agent. They can be reached through this number.
Boohoo respond to all email submissions within hours, sometimes even under an hour. However, if you'll rather want instant feedback, you can pick up the phone and use the telephone service.
Conclusion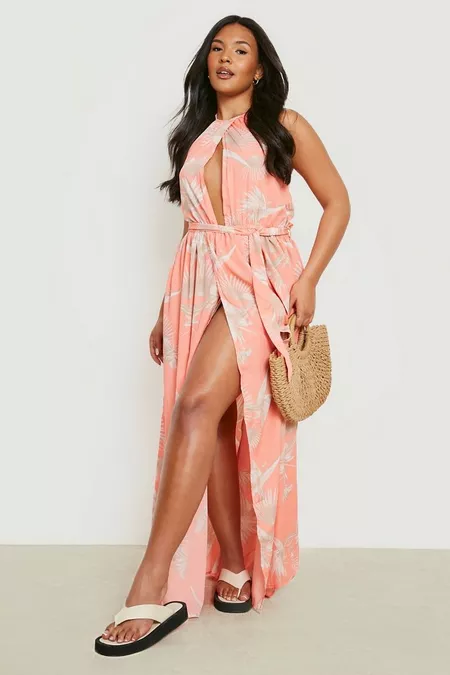 Boohoo is a legit store to get trending fashion for men, women and kids. The products they offer are of good quality and also at affordable prices. They offer a wide range of products such that customers can always be satisfied with the available products. They offer run regular promotions that give customers significant cost savings.
They accept a good number of payment options ensuring that you'll breeze through the payment process. Most importantly, they use industry standard security certificates (SAL technology) to secure customers payment data and personal information.
However, there are a few areas they need to improve on. Free shipping (not promotions) will make them stand out among competitors. Allowing product exchanges is also something that will make for better customer experience. It will be great if more payment options are supported. This will include E-wallets and cryptocurrencies.
Do you have experience with Boohoo? Good or bad, kindly use the review section below to give us your brief Boohoo review.