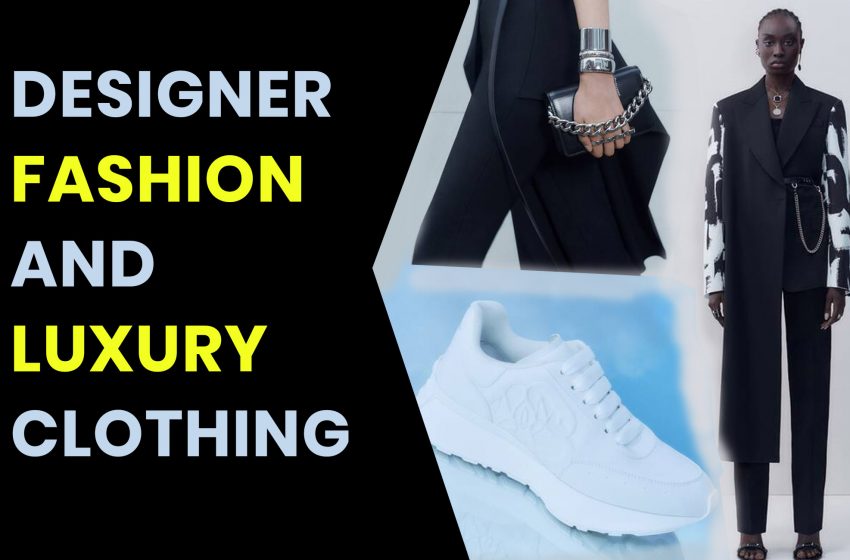 About Alexander McQueen
Does a company like Alexander McQueen need an introduction? If you don't already know who they are then you've either been living under a rock or are a fully-committed nudist. Either way, we respect your lifestyle.
They've been one of the most powerful fashion houses over the past 30 years, amassing more than 11 million Instagram followers and critical acclaim. Bootleggers are happy to stitch fake Alexander McQueen logos onto their products because they know that people trust the brand's high-quality output.
Is their quality right for you? Can their clothes make you feel like a (Mc)Queen or King? Our Alexander McQueen review will look into their story, their highlights, some of their products, their prices, and more so that you can leave will the necessary know-how.
Overview of Alexander McQueen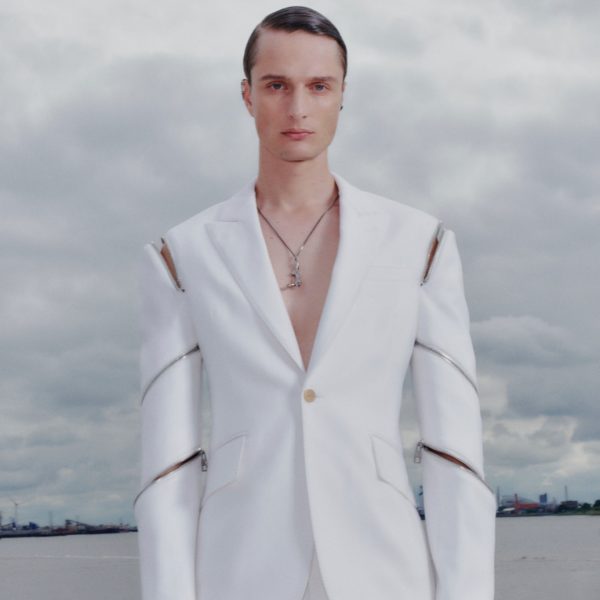 Alexander McQueen formed his own luxury fashion brand in 1992 and named it after his favorite designer – himself. The brand earned notoriety for their early designs that challenged good tastes, their unruly fashion shows, and their scandalous products like the "bumster" jeans.
This notoriety snowballed into acclaim as McQueen himself won the British Designer of the Year awards four times from 1996 to 2003. Gucci soon acquired a majority share of the company and began opening retail locations in London, Milan, New York, and Las Vegas.
It wasn't until over a decade after Alexander McQueen began producing clothes that they released their first menswear line. This expanded catalog allowed them to spread their wings and grow even more.
In 2022 they stand as one of the mightiest brands in all of fashion. They have over 100 stores across the globe, hold top-billing at many fashion shows, and continue to win awards.
So clearly there's more a lot to sink your teeth into with this benevolent fashion company. But, it's easiest to understand their appeal by looking at some of their highlights, which we'll do in the next portion of this Alexander Queen review.
Highlights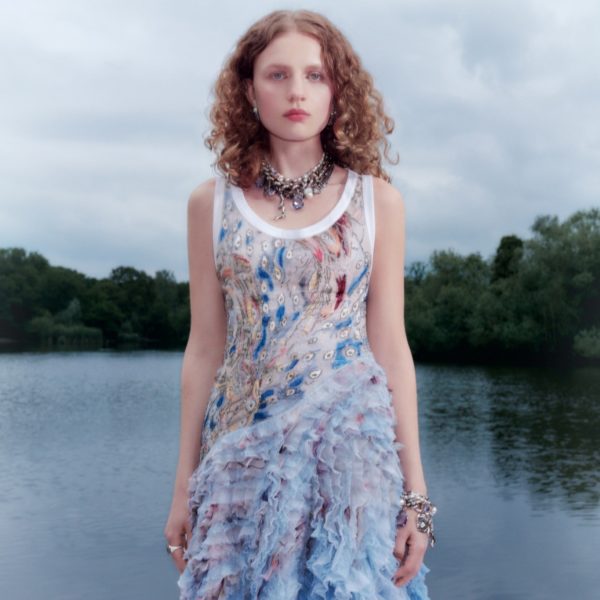 Produces a miraculous assortment of clothing products
Lead designers have won numerous accolades and titles
Has over 100 stores in the world
Can reserve products in store
Free express shipping offered
We'll be focusing on a select few items in this Alexander McQueen review. Beyond those, the company manufactures a huge array of products:
Jackets
Handbags
Shirts
Pants
Dresses
Jewelry
And that's just the tip of the iceberg. Keep reading to learn about the features of best-selling items, prices, and more!
Alexander McQueen Shoes Review
The best outfits incorporate every garment from head to toe, literally. That's why this section of our Alexander McQueen review will be examining some of the company's pieces of footwear, starting with their traditional shoes.
Alexander McQueen Women's Wander Lace-up in Black Review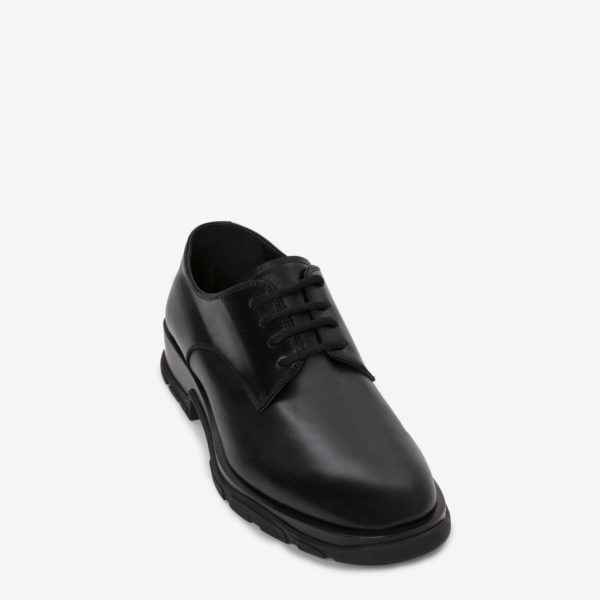 These Alexander McQueen shoes might scream goth to the uninitiated, but we believe that anyone can make use of them. The Alexander McQueen Women's Wander Lace-up in Black are a bulky pair of calf leather shoes whose shape is an attention-grabber by itself.
The chunky sole and stark black leather recall late-90s design trends. Thankfully, that's a look that's starting to make a comeback.
And while these shoes might seem like they're either a time capsule or useful only for those trying to build a full-black wardrobe, their strong build and timeless round-toe shape make them a must-grab.
You can collect your own pair of Alexander McQueen Women's Wander Lace-up in Black for $850.
Alexander McQueen Men's Slim Tread Lace-up in Black Review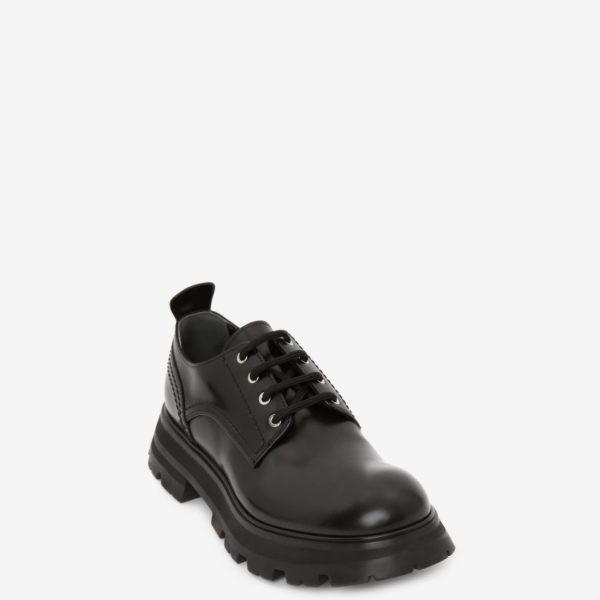 There's nothing better than hearing that your shoes are dapper, or having someone tell you that you are looking sharp. These are rare compliments that communicate that you're dressed to kill with an intelligent style, qualities the Alexander McQueen Men's Slim Tread Lace-up in Black exude.
These Alexander McQueen men's shoes are made from 100% calf leather, which gives them a suave sheen. They have a classic dress-shoe shape so you can wear them in the office, for weddings, or for your stepson's bar mitzvah.
The Alexander McQueen Men's Slim Tread Lace-up in Black also seem to be as comfortable as a cloud thanks to their stacked rubber sole. It can add an inch to your height, something our shorter Alexander McQueen review readers will want to mark down.
You can walk a mile in these shoes for $950.
Alexander McQueen Sneakers Review
Just because this company makes fashion-show-ready items doesn't mean they don't dabble in street style. Alexander McQueen sneakers are dependable options even for those who would rather have a root canal than approach a clothing gallery.
We'll be covering some of their most appealing sneakers in this portion of our Alexander McQueen review.
Alexander McQueen Women's Oversized Sneaker in Silver Review

How can a pair of Alexander McQueen women's shoes be oversized and understated? In the same way that Apple began cramming more capabilities into smaller iPods; size doesn't dictate intent.
What we mean is that the Alexander McQueen Women's Oversized Sneaker in Silver is a thick and chunky shoe that's not as garish as other oversized sneakers. In fact, it's charming in that the only thing that's overindulgent about it is its size.
Everything else, from its glossy heel to the brand logo to its shape, is tame. That balance between size and scale, loudness and silence, brashness and humility, is what makes the Alexander McQueen Women's Oversized Sneaker in Silver such an outlier amongst sneakers.
This pair can be yours for $580.
Alexander McQueen Men's Oversized Sneaker in Cedar Review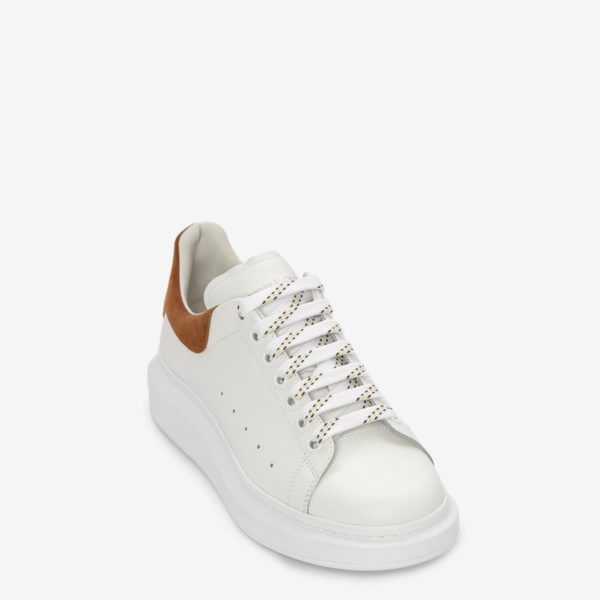 On the other hand, the Alexander McQueen Men's Oversized Sneaker in Cedar is a bit more braggadocious than its female counterpart. That's not a bad quality; in fact, it's one of our favorite things about the shoe.
What else is there to love about this calfskin sneaker? How about its brown suede heel detail, its multicolored brown and white laces, or its irresistible shape?
We may sound like we're fawning over these shoes, but they're loud and proud in a way that commands respect.
You might not become a drill sergeant by strapping on a pair of Alexander McQueen Men's Oversized Sneaker in Cedar, but nobody will have any doubts about your while you're wearing them.
A pair of these shoes can be yours for $580.
Alexander McQueen Boots Review
To cap off the mighty trifecta of footwear, we're going to cover some of the best Alexander McQueen boots available.
Alexander McQueen Women's Slim Tread Boot in Black Review
Where do we even begin with this pair of Alexander McQueen boots? It's like they're trying to win a prize for doing the most they possibly can. But we love hard workers, and the Alexander McQueen Women's Slim Tread Boot deserves top honors.
They're a 100% rubber pair of boots that climb up to your ankles that'll have you tiptoeing on a sturdy leather heel. The front zipper runs the entire length of the boot which is an extra little touch our Alexander McQueen review writers appreciate.
We've never seen a pair of boots like these. You can bask in their rarity for $1,090.
Alexander McQueen Men's Worker Boot in Black Review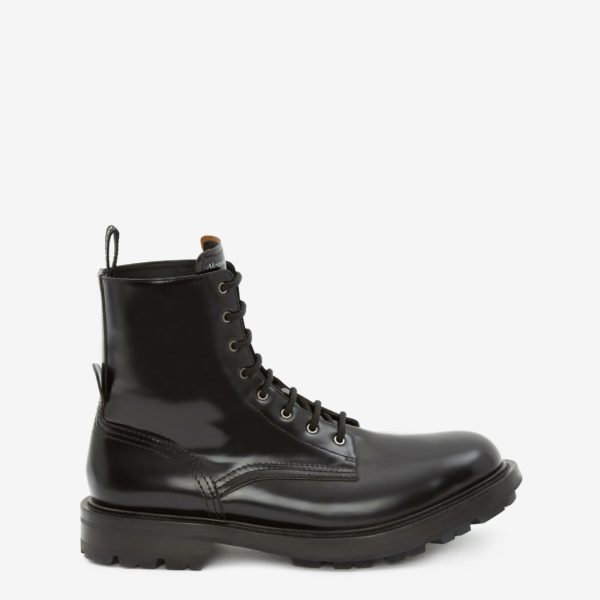 These shiny black calf leather boots are the dreadnought of Alexander McQueen's boots. They're large, in charge, and serious.
The Alexander McQueen Men's Worker Boot has the same vibe as their namesake. They're built to endure rough work conditions thanks to their thick rubber sole, durable stitching, and leather padding.
What we like most about these boots, and what you may enjoy too, is that the sole is chunkier than the boot's body. This gives it a unique silhouette that can be appropriate for locations outside of the factory.
Grab a pair of these boots for $850.
Alexander McQueen Sunglasses Review
Now that we've covered what to dress your toes with, let's return to the head. These Alexander McQueen sunglasses are some of the brand's best offerings.
Alexander McQueen Women's Graffiti Cat-eye Sunglasses in Light Blue Review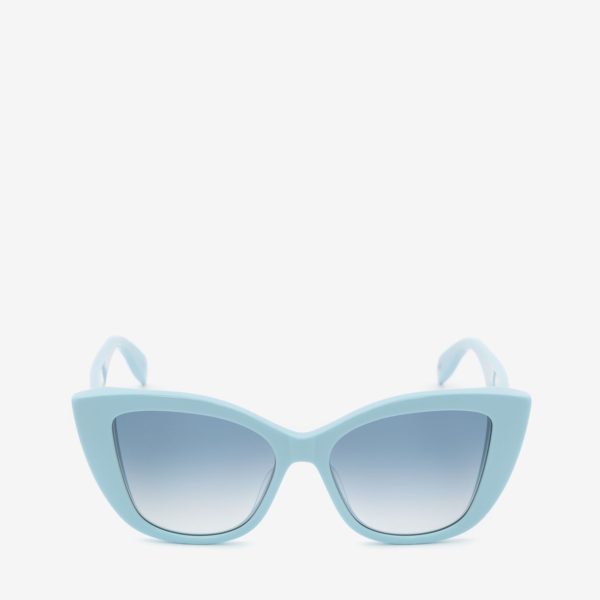 Sunglasses have been edging towards risky shapes In recent years. Big sunglasses, tiny slit frames, and clout goggles have taken the eyewear scene by storm. However, we have to give it up to the Alexander McQueen Women's Graffiti Cat-eye Sunglasses in Light Blue. 
They're one of the freshest pairs available.
These sunglasses have cat-shaped lenses and a street art brand logo dashing across the sides. They'd be rather reserved if not for the light blue colorway.
Some might say these glasses are too much, but we think they can help you keep track of the visions in your eyes. You can make them yours for $315.
Alexander McQueen Top Piercing Leather Sunglasses in Gold Review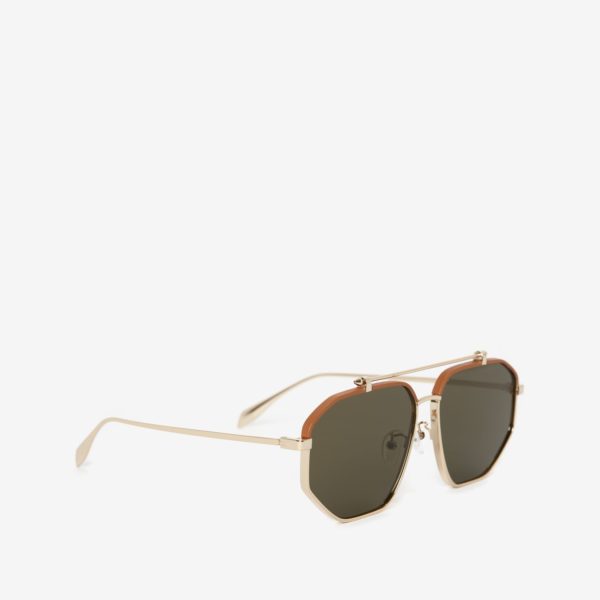 These are the sunglasses for you if you want to feel invincible. If you want to be more than the sum of your parts then you should pick up a pair of Alexander McQueen Top Piercing Leather Sunglasses in Gold.
They have a geometrical shape that shatters sunglasses conventions. Circular frames are for posers anyway, which is the one thing Alexander McQueen believes you won't be in these sunglasses.
So whether you want to be the Fonz, a surprisingly smooth-talker, a modern-day Scott Walker, or just wish you were the coolest looking man on the block, you can buy a pair of Alexander McQueen Top Piercing Leather Sunglasses in Gold for $485.
Who Is Alexander McQueen For?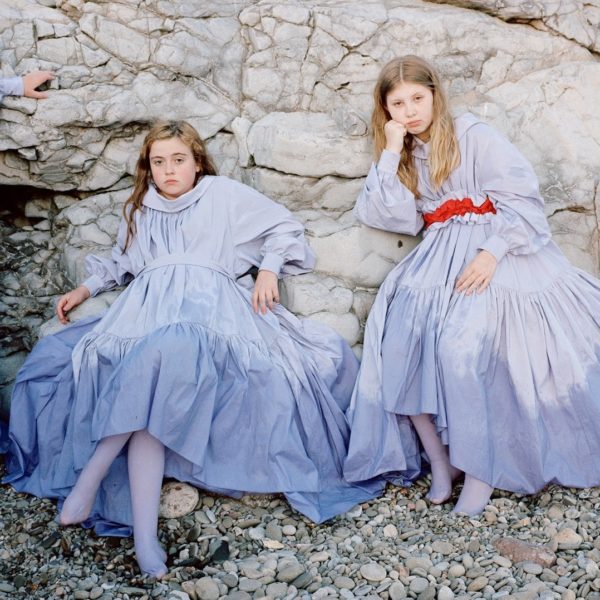 Due to their high cost and product rarity, we believe that Alexander McQueen is for the most fashionably-minded of shoppers. Their items don't play by the rules and require a fearless attitude to wear.
We're not trying to gatekeep here, we're just saying that Alexander McQueen doesn't mess around and neither should their shoppers.
Alexander McQueen Reviews: What Do Customers Think?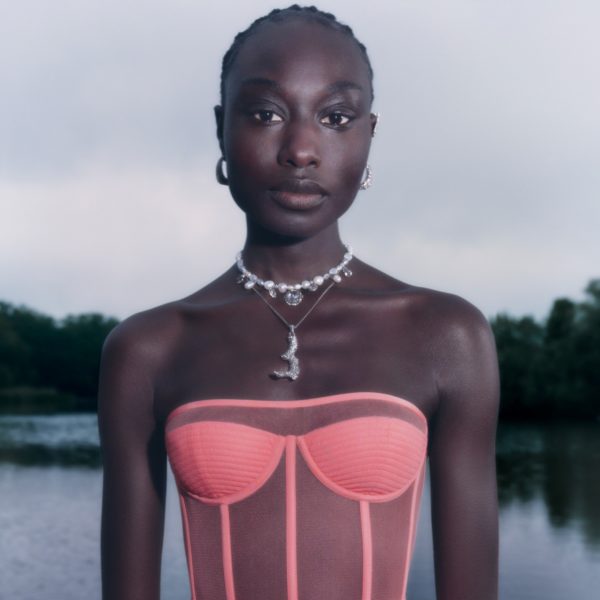 With all this talk of brand acclaim, it can be easy to forget whose opinion matters the most – the customers' opinions! We'll be looking at what real buyers have said in this portion of our Alexander McQueen review.
Why not begin by looking at a review site that comes from the brand's native country? We took to BritainReviews to see what English shoppers said about them.
One customer gave the company a 9.5/10 overall score, citing the product quality and design as being worthwhile. They said, "they sell designer wear of which I know designer wear are often expensive; and their services are great. I had to contact their customer service while I was patronizing them and it was a smooth experience for me. They attended to me on time."
It's good to know the company helped a customer who was self-admittedly patronizing them!
We also found that Alexander McQueen earned an average score of 4.4/5 stars from 7 customer reviews on SiteJabber. Customers complimented the brand on their outstanding designs. They loved that Alexander McQueen brought new and exciting items to each of their collections.
One buyer called a pair of Alexander McQueen sneakers wonderful, saying that the shoes were "made out of the leather that will last you for life, so comfortable and a fashion staple in any wardrobe, amazing quality from a high-end designer that is expected, 100% worth the money and would completely recommend purchasing!"
Other customers highlighted Alexander McQueen's dedication to providing customer satisfaction. The brand's employees were touted as being responsible and speedy.
A 5/5 stars review said this about her pleasant experience with the company's New York City location. " They are so nice and super fast…! And always making sure you are happy with everything…! What more can you ask for."
But that same customer service was not so well received over on TrustPilot. Some customers there reported issues with Alexander McQueen's online customer service team. They reported missing products, faulty shipments, and a lack of communication.
However, these negative reviews online spoke of the company's online team. Alexander McQueen offers other ways for customers to collect their products like shipping to retail locations, speaking with employees over the phone, and purchasing items in person.
While it's important to keep these criticisms in mind, let's end this Alexander McQueen review subsection on a high note. Here's a recap of what customers loved the most about the brand:
Interesting and unique product designs
Long-lasting materials
High prices justified the designer-quality products
The last point is worth noting. Not a single customer complained about Alexander McQueen's high prices – maybe because they were comfortable paying for unmatched quality!
Is Alexander McQueen Legit?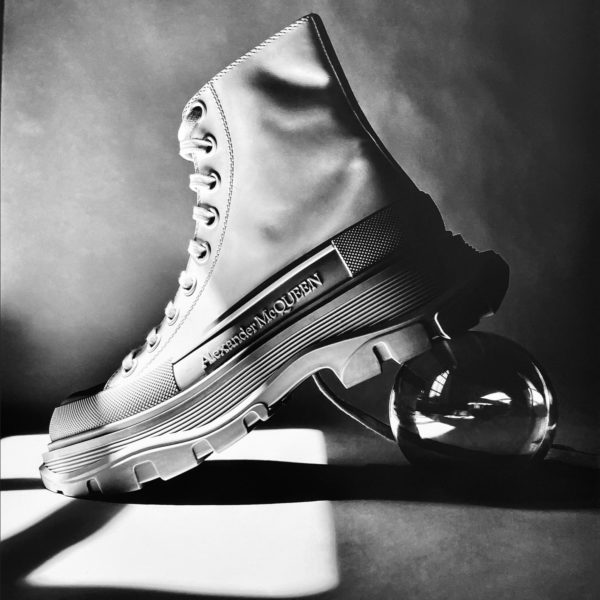 Alexander McQueen review writers couldn't find anything unnerving about shopping with them from a customer's perspective. They don't ship to general delivery P.O. boxes, but besides that, there's nothing dubious about buying from them.
Is Alexander McQueen Worth It?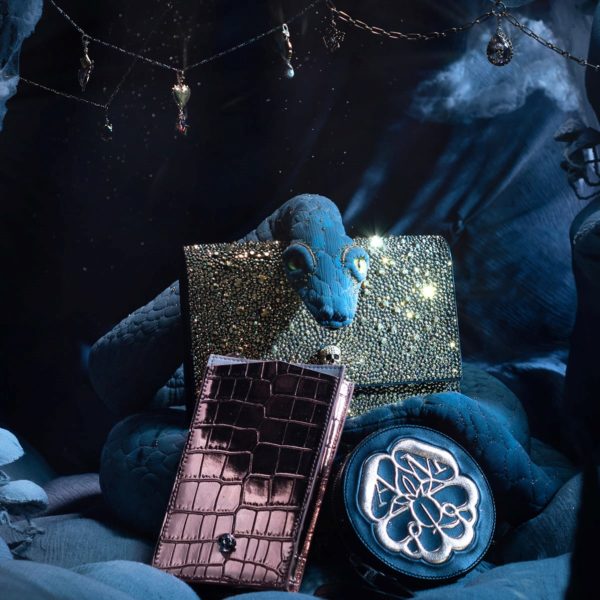 There are a few factors that make Alexander McQueen stand apart from other fashion brands. The most obvious distinguishing feature is their unique designs. You won't find anything else that looks like an Alexander McQueen product besides something that's ripping them off.
You'll be paying for their unmatched designs and top-of-the-line materials but we believe that your money will be well spent. Their products are built to last for years.
Alexander McQueen Promotions & Discounts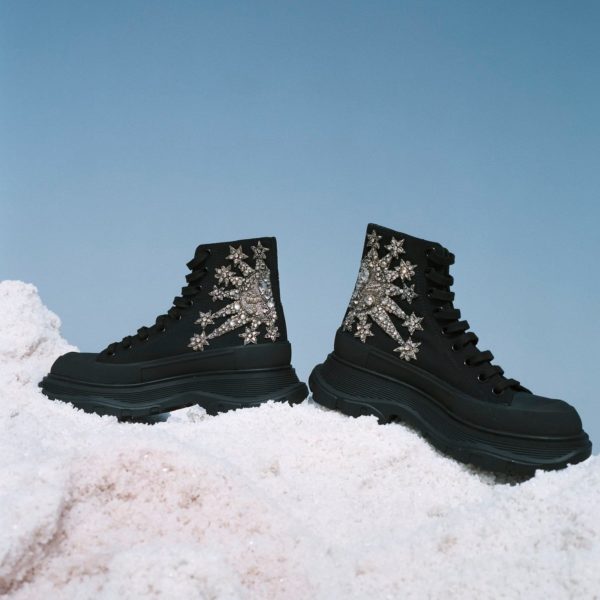 We weren't able to find any active promotions or discounts running through Alexander McQueen at this time.
Where to Buy Alexander McQueen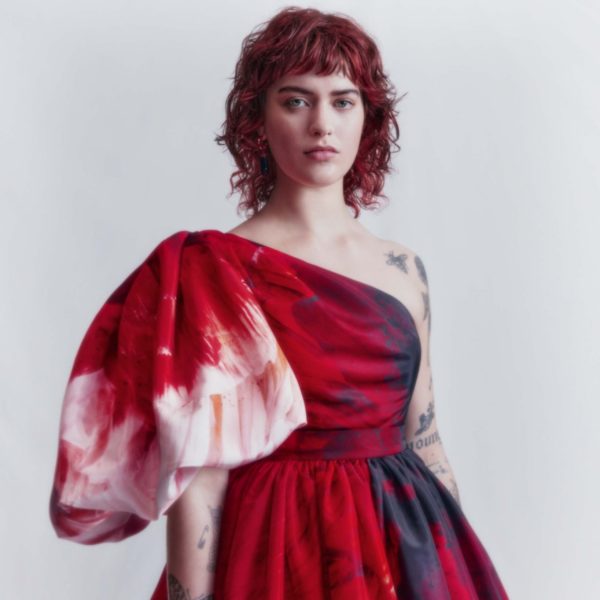 Here are all the places you can purchase Alexander McQueen products:
At one of the company's retail locations
At luxury department stores like Nordstrom and Saks Fifth Avenue
Through online retailers like Farfetch and Ssense
FAQ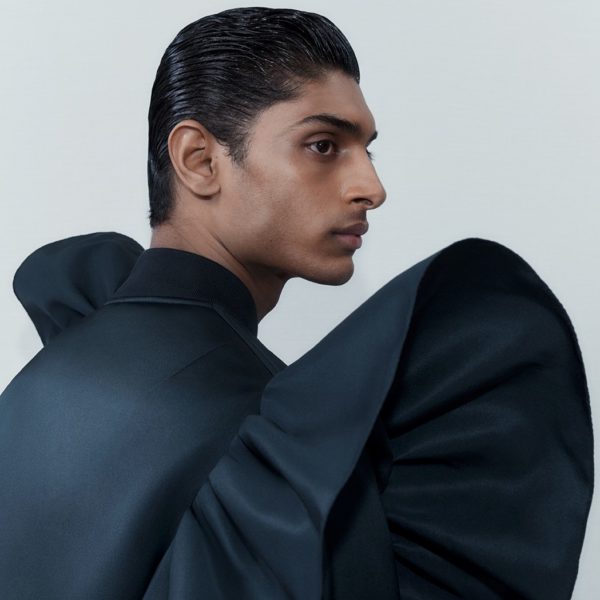 Who owns Alexander McQueen?
Alexander McQueen is currently a subsidiary of the Kering company. They also own Balenciaga, Gucci, and Yves Saint-Laurent, so it's safe to say that Alexander McQueen is in good company.
Does Alexander McQueen ship internationally?
Not only do Alexander McQueen ship internationally, but they can ship their products to the closest store near you.
What is Alexander McQueen's Shipping Policy?
Alexander McQueen offers free express shipping on all orders. They don't offer an estimated delivery time but they state that all orders leave their warehouses up to 48 hours after they're placed.
Once your order heads your way you'll receive an email with a tracking number inside.
What is Alexander McQueen's Return Policy?
You must fill out an order return form in order to receive a refund for Alexander McQueen products. The form can be found on the company's website.