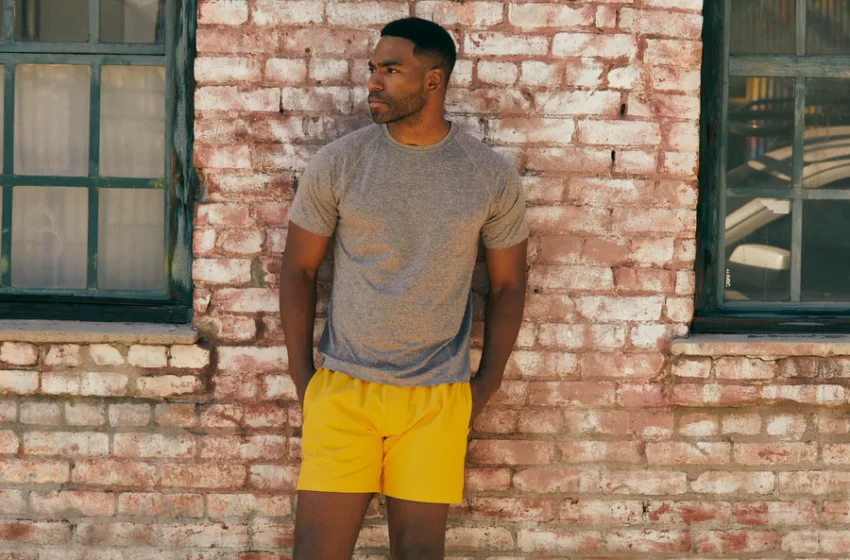 About Olivers Apparel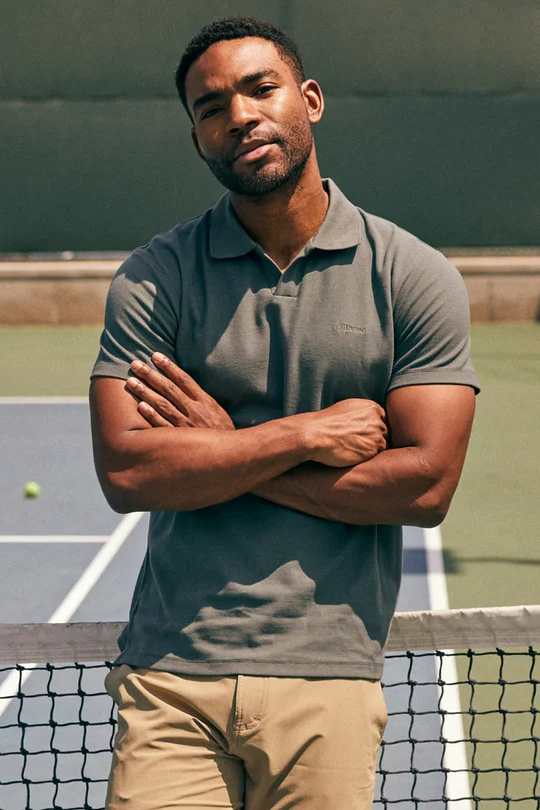 Olivers Apparel is a clothing company that specializes in designing and manufacturing high-quality men's activewear and everyday essentials. The company was founded in 2013 by David Wolfe and Mike Maher and is based in Los Angeles, California.
Olivers Apparel aims to create versatile and functional clothing that seamlessly transitions from workouts to everyday life. They prioritize using premium fabrics and innovative construction techniques to ensure comfort, durability, and performance in their products.
The brand's product range includes activewear essentials such as shorts, pants, t-shirts, hoodies, and accessories like socks and hats. They offer a minimalist aesthetic with clean lines and simple designs, focusing on timeless styles that can be easily incorporated into various outfits.
Olivers Apparel is committed to sustainability. They strive to minimize their environmental impact by using eco-friendly materials and ethical manufacturing processes. They also offer a repair program to extend the lifespan of their products.
Olivers Apparel primarily sells its products through its online store, allowing customers to conveniently shop from anywhere. They also collaborate with select retailers to make their products available in physical stores.
Olivers Apparel is known for its commitment to producing well-crafted, versatile activewear that combines style, functionality, and sustainability.
Olivers Apparel Products Review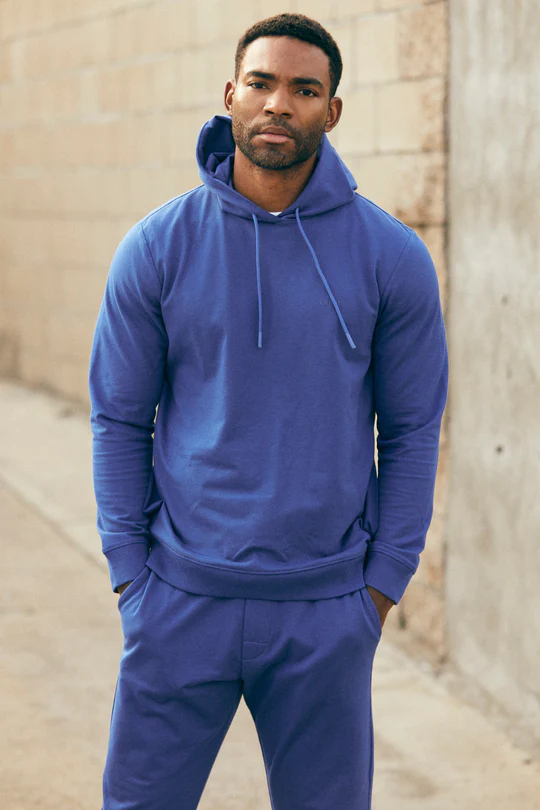 Olivers Apparel offers a range of products designed for active and everyday wear. Here are some of the key categories and items you can find in their collection:
Shorts: Olivers Apparel offers a variety of shorts designed for different activities. Their offerings include athletic shorts, hybrid shorts, and casual shorts. These shorts are made with stretchable and quick-drying fabrics, providing comfort and flexibility.
Pants: Their pants collection includes athletic joggers, performance chinos, and versatile everyday pants. These pants are designed to be durable, breathable, and functional, making them suitable for various activities and occasions.
T-Shirts: Olivers Apparel offers a selection of high-quality t-shirts made with premium fabrics. These shirts are designed for comfort and versatility, with options like crew necks and pocket tees. They often incorporate moisture-wicking and odor-resistant properties to keep you fresh during physical activities.
Hoodies and Sweatshirts: Their hoodies and sweatshirts combine style and functionality. Made from soft and warm fabrics, they provide comfort for both workouts and everyday wear.
Accessories: Olivers Apparel also offers accessories such as socks, hats, and bags. These accessories are designed with the same attention to detail and quality as their clothing items.
Olivers Apparel regularly updates its product offerings, introducing new styles and designs. You can check their official website or authorized retailers for the most up-to-date selection of products.
Downtown 5 Pocket Pant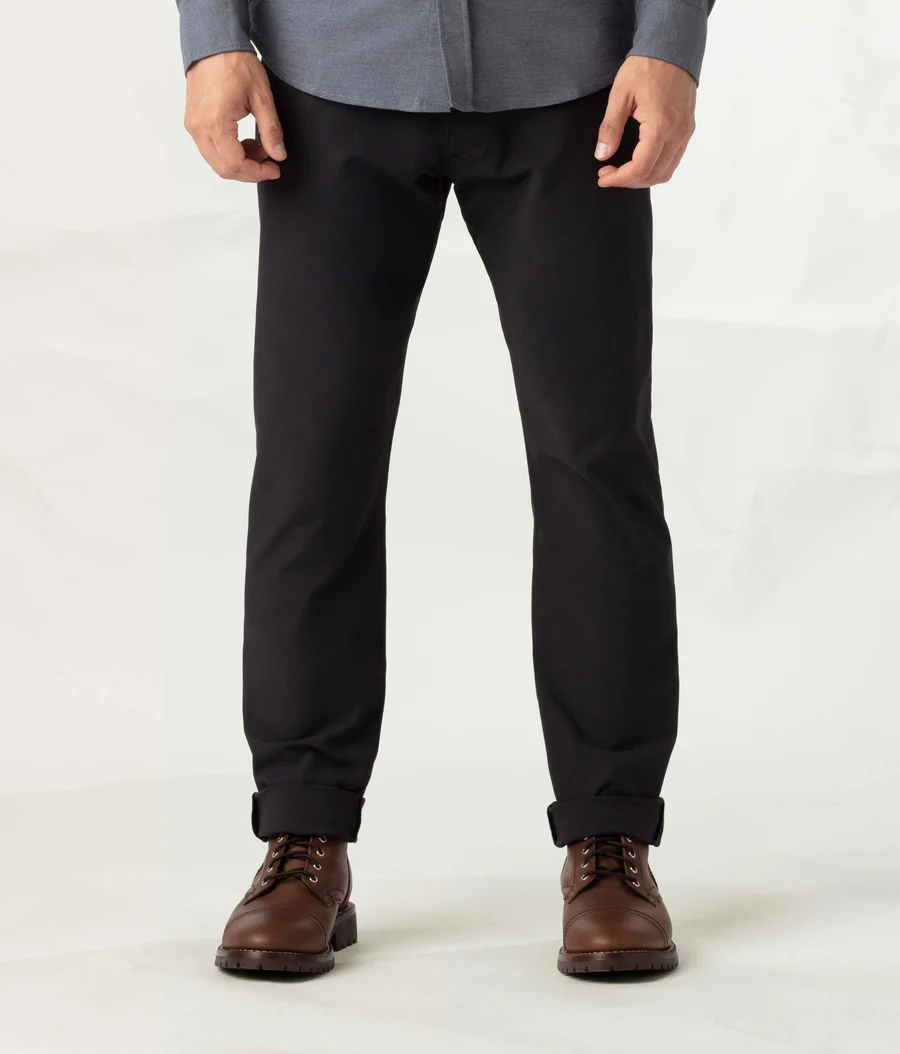 Classic 5-pocket styling built with flexible, durable CORDURA® yarns. It's a high performance staple for modern city living.
Details
93% CORDURA Nylon, 7% Spandex
324 GSM
Model is 6'1, 175 lbs and wearing 32
Channel Short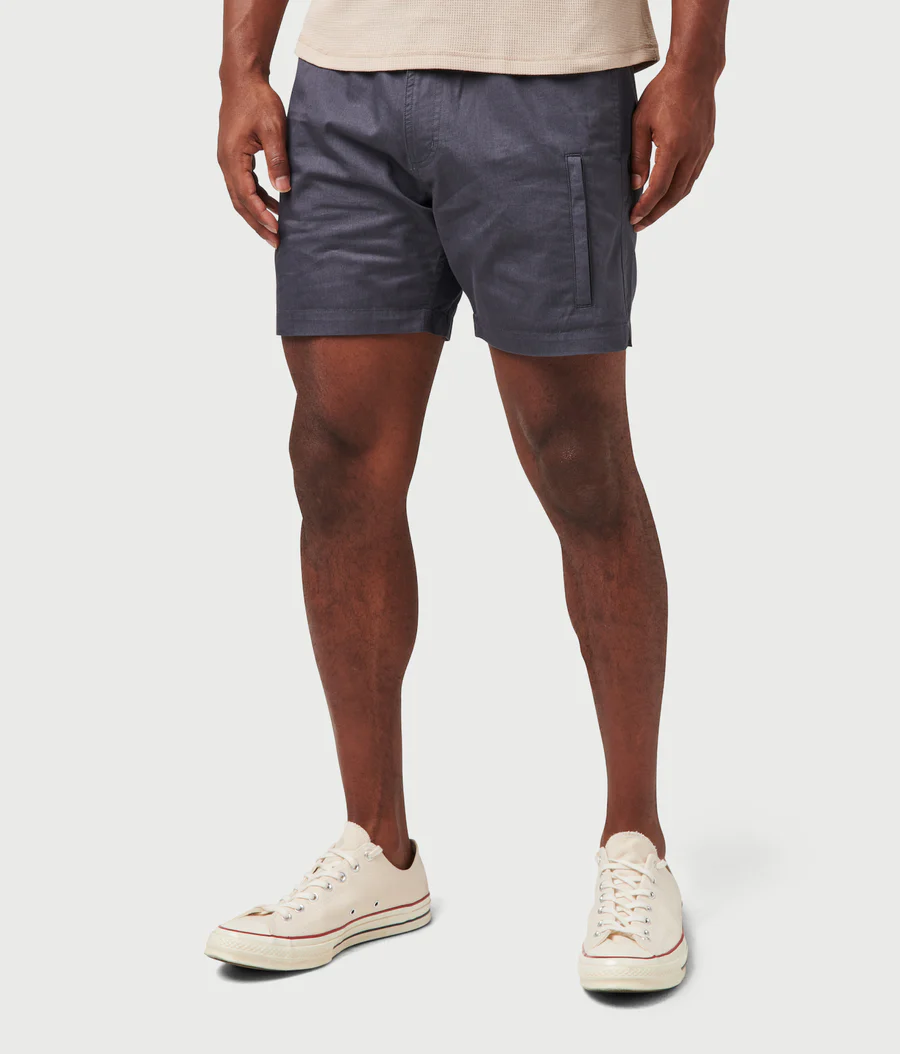 Shorts that look great on the beach, boat or boardwalk. Created using stretch cotton with a DWR finish, this warm weather staple never stops moving. Finished with a custom, antique silver branded snap closure.
Details
73% Cotton 24% Polyester 3%Spandex.
159 GSM
Model is 6'1, 175 lbs and wearing M
Convoy Long Sleeve Tee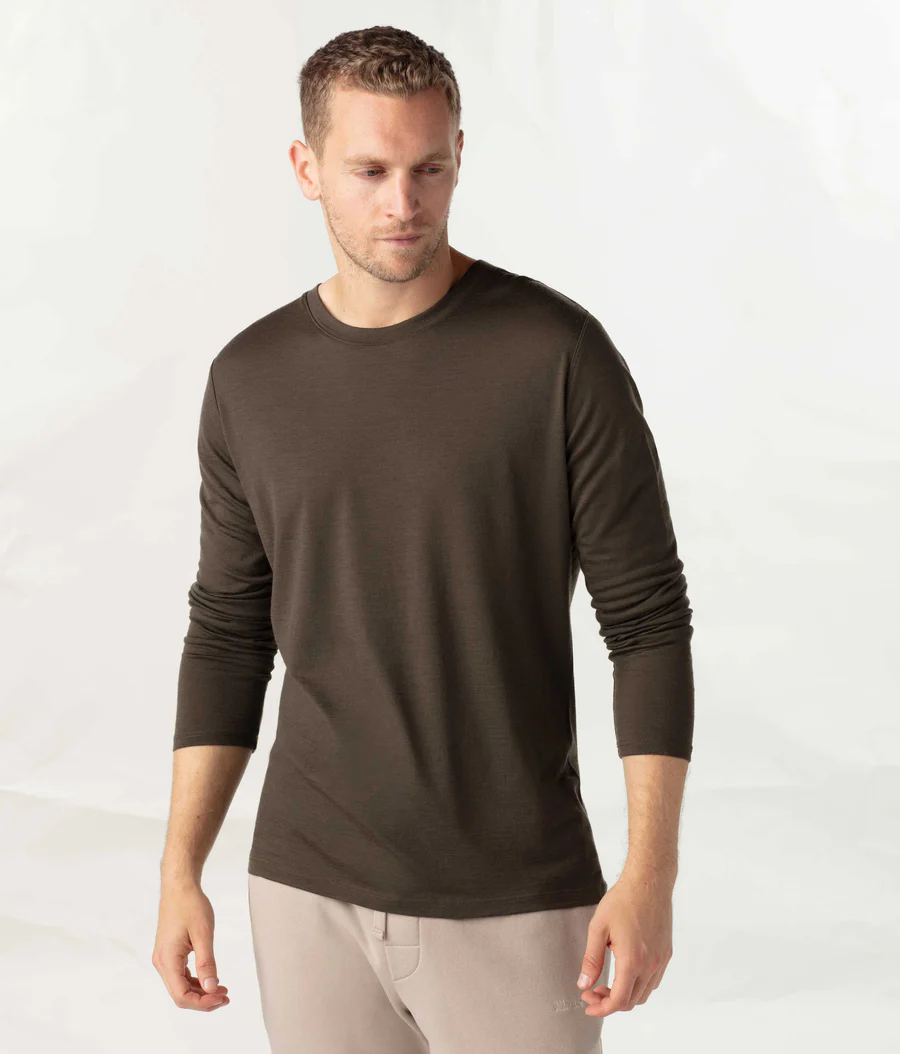 The everyday essential in nature's finest performance fabric. Our 100% merino tee has a relaxed fit, and a softness you can sweat in.
Details
100% Merino Wool
165 GSM. 18.5 Micron
Model is 6'1, 175 lbs and wearing M
Classic Hoodie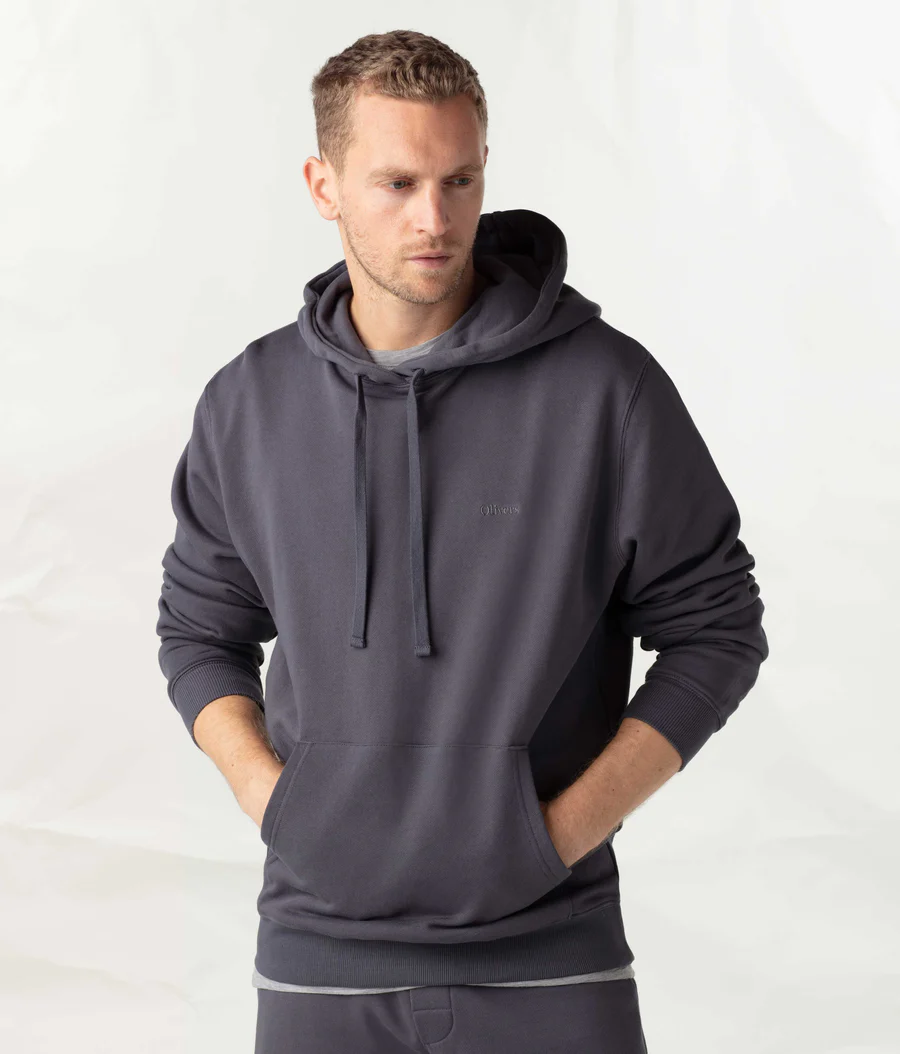 A versatile pullover crafted with soft and breathable Japanese Supima cotton. For your warm-up, your cooldown, or whenever you need to up the warmth factor.
Details
100% Supima Cotton
400GSM
Model is 6'1, 175lbs and wearing M
Gold Coast Shirt Jacket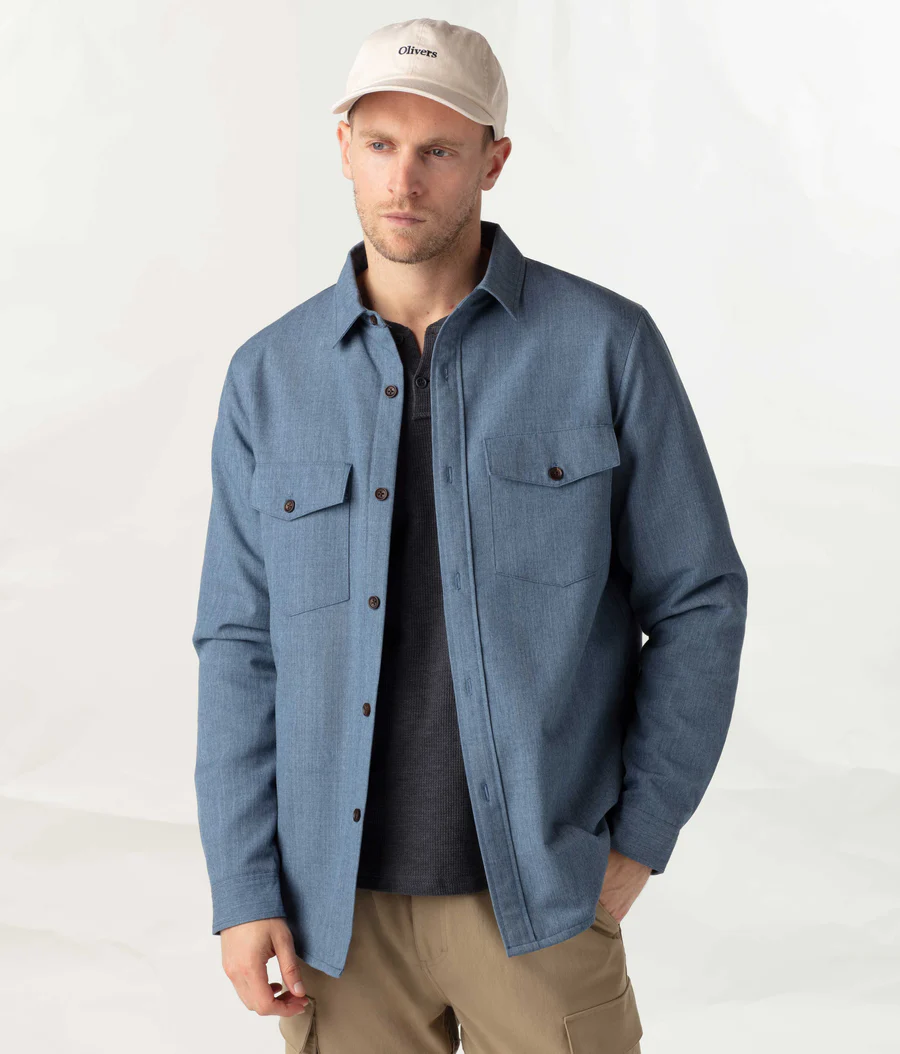 A shirt jacket built for those in-between seasons. You stay cool but remain warm in naturally thermoregulating Merino Wool.
Details
65% Recycled Polyester, 35% Merino Wool
220 GSM
Branded horn buttons
Model is 6'1, 175 lbs and wearing M
Olivers Apparel Review: What Do Customers Think?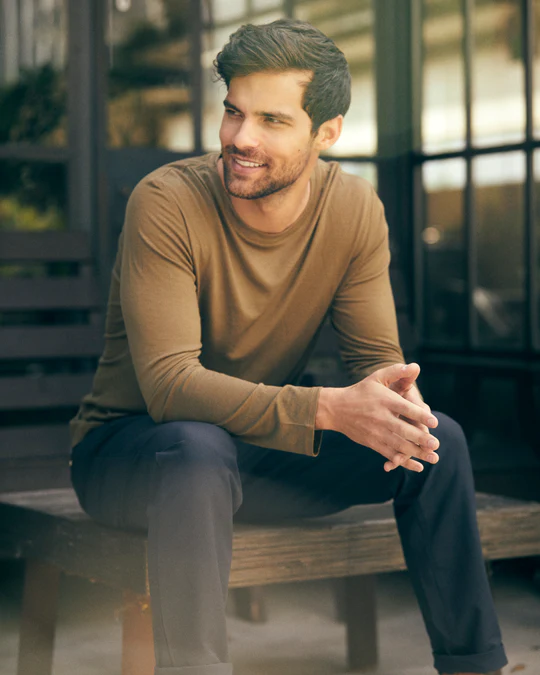 Customer reviews for Olivers Apparel are generally positive, with many customers praising the quality, comfort, and style of their products. Here's a summary of the feedback from customers:
High-Quality Construction: Customers frequently mention the excellent craftsmanship and durability of Olivers Apparel products. The use of premium fabrics and attention to detail in the construction process is often praised.
Comfort and Fit: Many customers appreciate the comfortable fit of Olivers Apparel clothing. The use of stretchable and breathable materials allows for freedom of movement during workouts, while maintaining a flattering fit for everyday wear.
Versatility: Customers appreciate the versatility of Olivers Apparel products, often mentioning that they can seamlessly transition from athletic activities to casual settings. The minimalist aesthetic and timeless designs make their clothing easy to incorporate into various outfits.
Performance and Functionality: Athletes and active individuals often commend Olivers Apparel for the performance features of their products. Moisture-wicking, quick-drying, and odor-resistant properties are frequently highlighted, as they help keep customers comfortable during workouts.
Customer Service: Olivers Apparel's customer service is generally praised for being responsive and helpful. Customers mention positive experiences with exchanges, returns, and inquiries.
While the majority of customer reviews are positive, there are occasional complaints about sizing discrepancies or availability of certain sizes/styles. However, such instances appear to be relatively rare.
Olivers Apparel has garnered a strong reputation for producing high-quality activewear and everyday essentials that offer comfort, durability, and versatile style.
Is Olivers Apparel Worth It?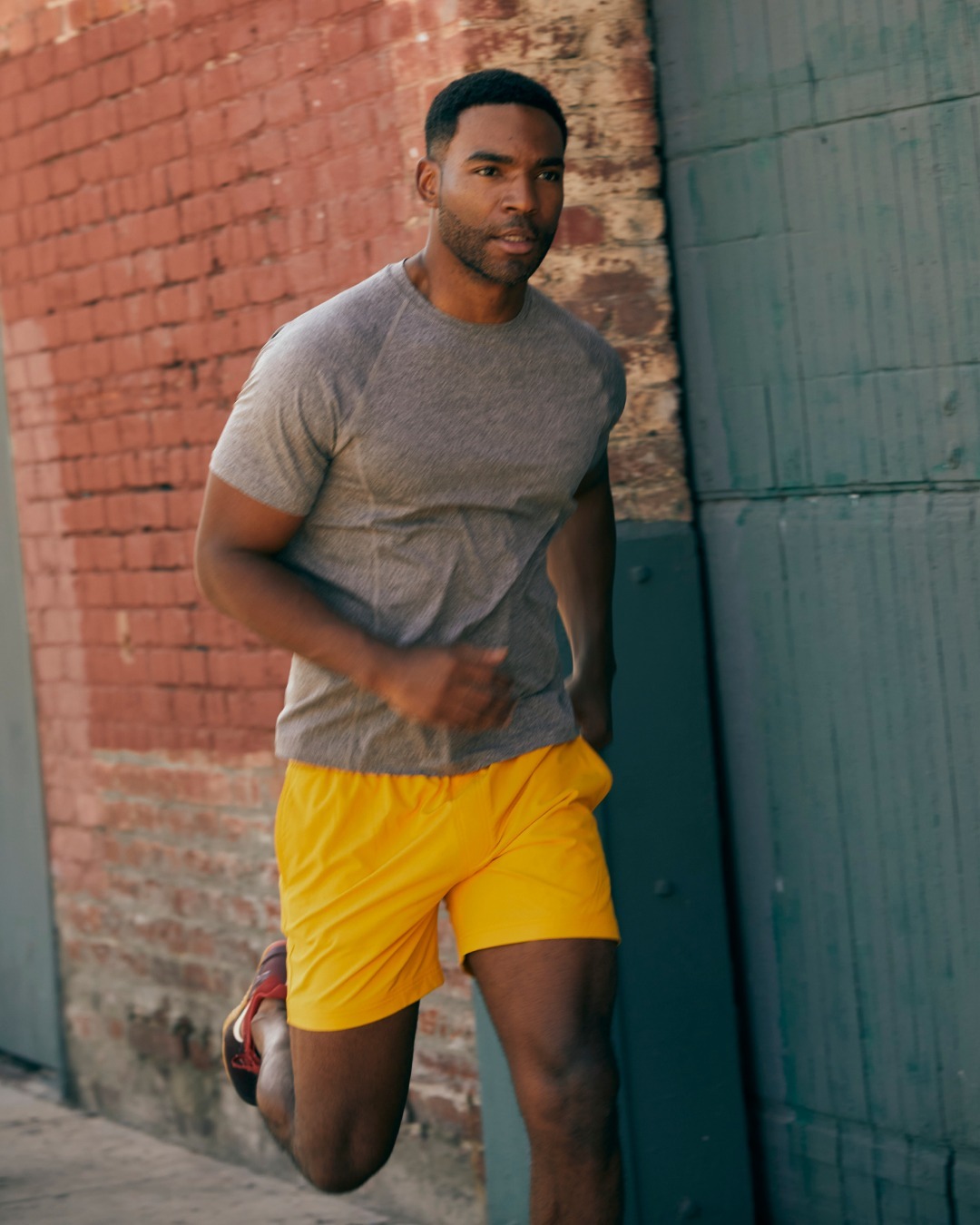 Whether or not Olivers Apparel is worth it ultimately depends on individual preferences and priorities. However, there are several factors to consider when evaluating the brand's value:
Quality and Durability: Olivers Apparel is known for its commitment to quality and craftsmanship. Their use of premium fabrics and attention to detail in construction contribute to the durability and longevity of their products. If you value clothing that will last and withstand regular use, Olivers Apparel can be a worthwhile investment.
Performance Features: Olivers Apparel incorporates performance features into their activewear, such as moisture-wicking, quick-drying, and odor-resistant properties. If you engage in physical activities regularly and prioritize functionality in your clothing, their products can provide added benefits and enhance your overall experience.
Versatility: The versatility of Olivers Apparel is often praised by customers. Their minimalist designs and timeless styles allow for easy integration into various outfits and occasions. If you value clothing that can be worn for both athletic activities and everyday wear, Olivers Apparel offers options that can meet those needs.
Sustainability: Olivers Apparel places importance on sustainability and ethical manufacturing processes. If you prioritize environmentally friendly and socially responsible brands, supporting Olivers Apparel aligns with those values.
Price: While Olivers Apparel is not positioned as a budget brand, their prices reflect the quality, design, and materials used in their products. The prices may be higher compared to some mass-market alternatives, but they are generally competitive within the premium activewear market segment.
Ultimately, whether Olivers Apparel is worth it for you depends on your personal preferences, budget, and how much value you place on quality, performance, versatility, and sustainability. Reading customer reviews, trying their products firsthand, and considering your specific needs and priorities can help inform your decision.
Olivers Apparel Promotions & Discounts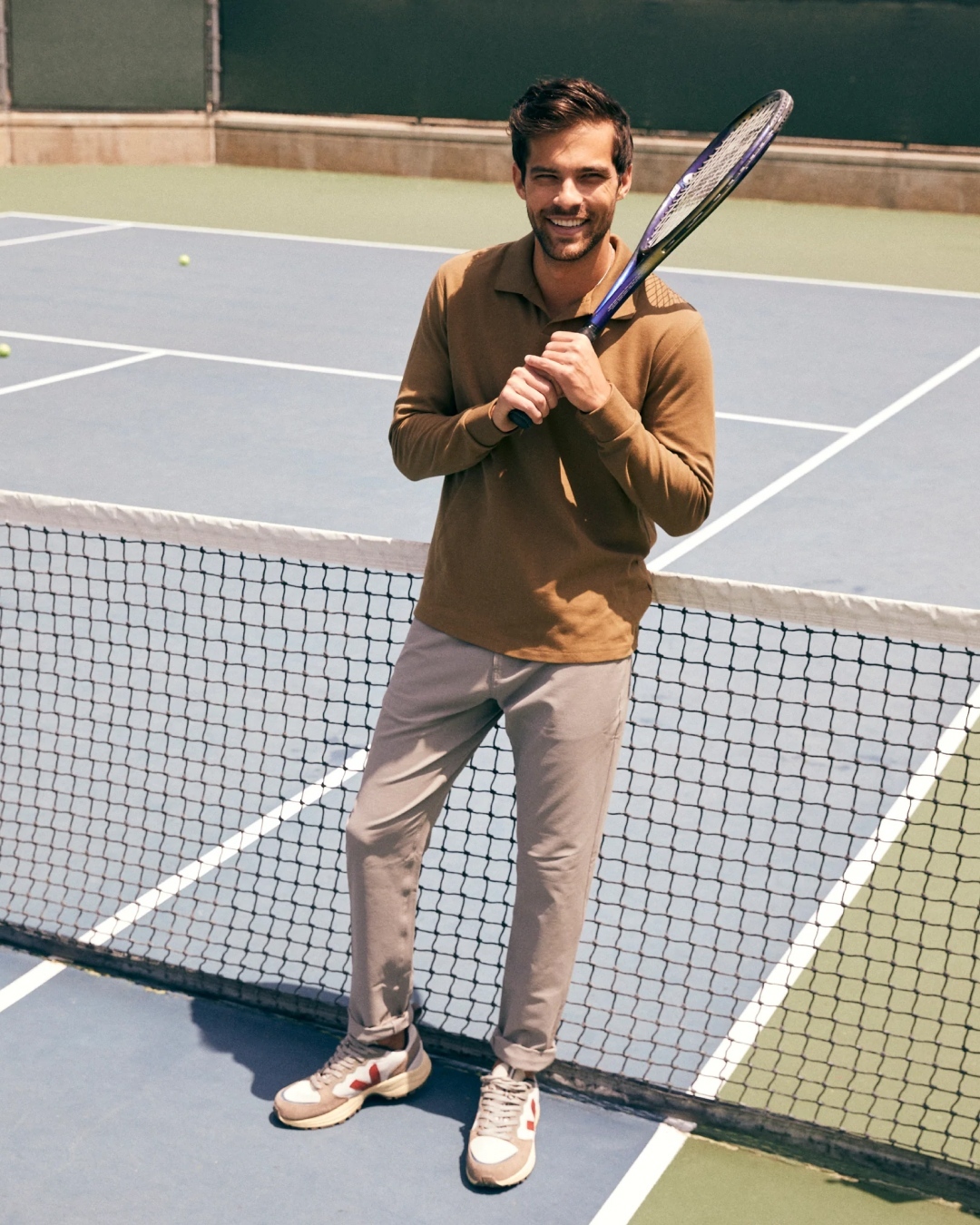 Olivers Apparel occasionally offers promotions and discounts to provide customers with opportunities to save on their purchases. Here are some ways you can stay informed about their promotions:
Newsletter Subscription: Signing up for the Olivers Apparel newsletter is a good way to receive updates on promotions, new product launches, and exclusive offers. You can subscribe on their official website to stay informed about any upcoming discounts.
Social Media: Following Olivers Apparel on social media platforms like Instagram, Facebook, and Twitter can keep you updated on their latest promotions and discount codes. They may announce limited-time sales, special offers, or promo codes through these channels.
Sales and Clearance Events: Olivers Apparel may hold seasonal sales, holiday sales, or clearance events where you can find discounted products. It's a good idea to check their website or subscribe to their newsletter to be notified about these events.
Affiliate Partners and Influencers: Olivers Apparel sometimes collaborates with affiliate partners and influencers who may share exclusive discount codes or promotions with their followers. Keep an eye out for such collaborations to take advantage of any available discounts.
Remember to check the terms and conditions associated with each promotion, as they may have specific restrictions or expiration dates. It's also a good practice to compare prices and consider the overall value of the products when deciding to make a purchase during a promotion.
Where to Buy Olivers Apparel
You can purchase Olivers Apparel directly from their official website, which offers the widest selection of their products. Here are some other options for buying Olivers Apparel:
Authorized Retailers: Olivers Apparel partners with select retailers to make their products available in physical stores. You can check their website for a list of authorized retailers and find a location near you that carries their products.
Online Marketplaces: Olivers Apparel products may also be available on online marketplaces such as Amazon. However, it's important to ensure that you are purchasing from an authorized seller to guarantee the authenticity and quality of the products.
Pop-Up Shops and Events: Olivers Apparel occasionally hosts pop-up shops or participates in events where you can shop their products in person. Keep an eye on their website and social media channels for announcements about any upcoming events or temporary retail locations.
It's generally recommended to purchase Olivers Apparel directly from their official website or authorized retailers to ensure you receive genuine products and have access to any customer support or warranty services they provide.
Please note that the availability of specific products and locations may vary, so it's always a good idea to check with the retailer or visit the official website for the most up-to-date information on where to buy Olivers Apparel.
FAQ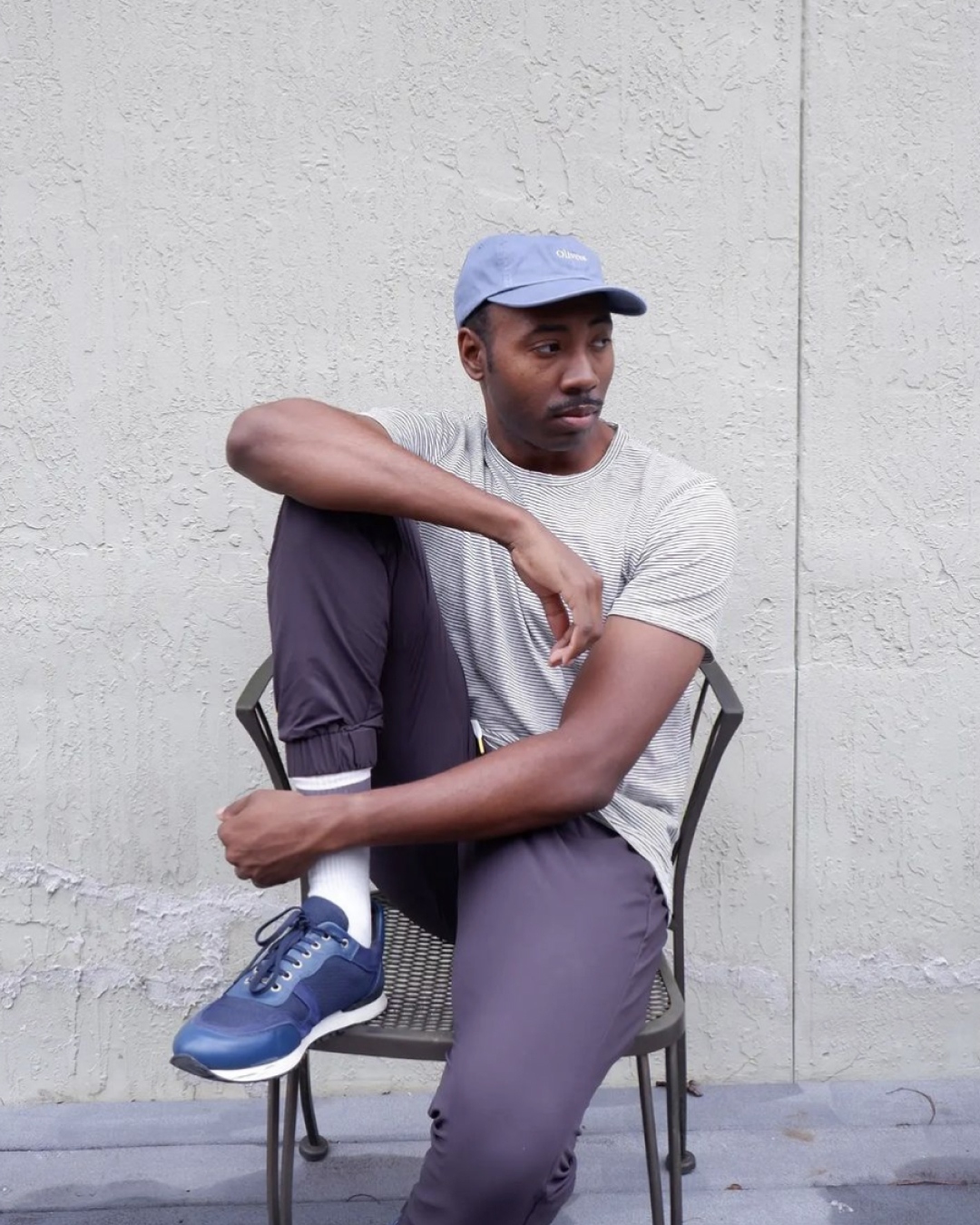 How do I contact Olivers Apparel customer service?
You can contact Olivers Apparel customer service by visiting their official website and navigating to the "Contact" or "Customer Service" page. They typically provide options such as email support or a contact form where you can submit your inquiry or request. They are known for being responsive and helpful in addressing customer concerns.
Does Olivers Apparel offer international shipping?
Yes, Olivers Apparel offers international shipping to select countries. During the checkout process on their website, you can enter your shipping address to determine if international shipping is available to your location. Keep in mind that international shipping may be subject to additional fees, customs duties, and longer delivery times.
What is Olivers Apparel's return policy?
Olivers Apparel has a generous return policy. They offer free returns within the United States for unworn and unwashed items within 60 days of purchase. Returns outside the United States may be subject to shipping fees. It's recommended to visit their website or contact their customer service for detailed information on their return policy and any specific requirements.
Does Olivers Apparel have a size guide?
Yes, Olivers Apparel provides a size guide on their website to help customers find the right fit. The size guide typically includes measurements and guidelines for different clothing categories such as tops, bottoms, and outerwear. It's advisable to consult their size guide before making a purchase to ensure you select the correct size.
Does Olivers Apparel offer gift cards?
Yes, Olivers Apparel offers gift cards that can be purchased and redeemed on their website. Gift cards are a great option if you want to give someone the freedom to choose their own Olivers Apparel products.