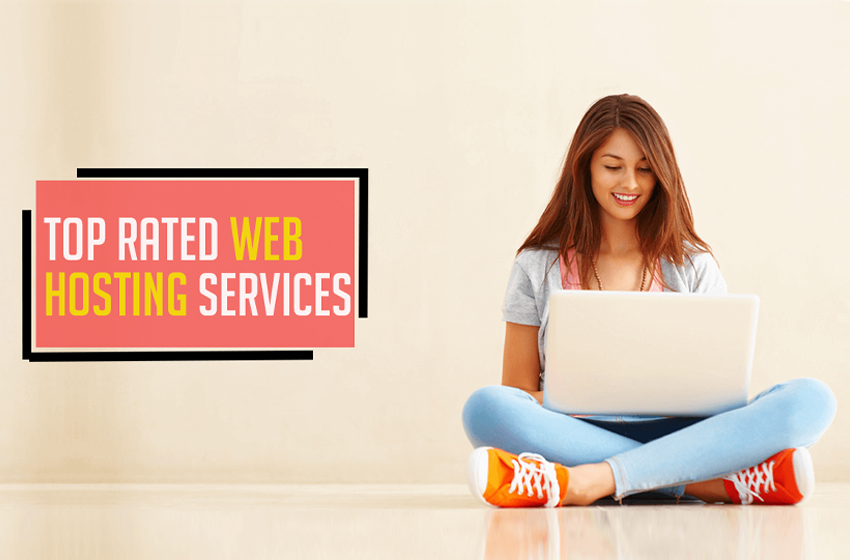 What Is Namecheap?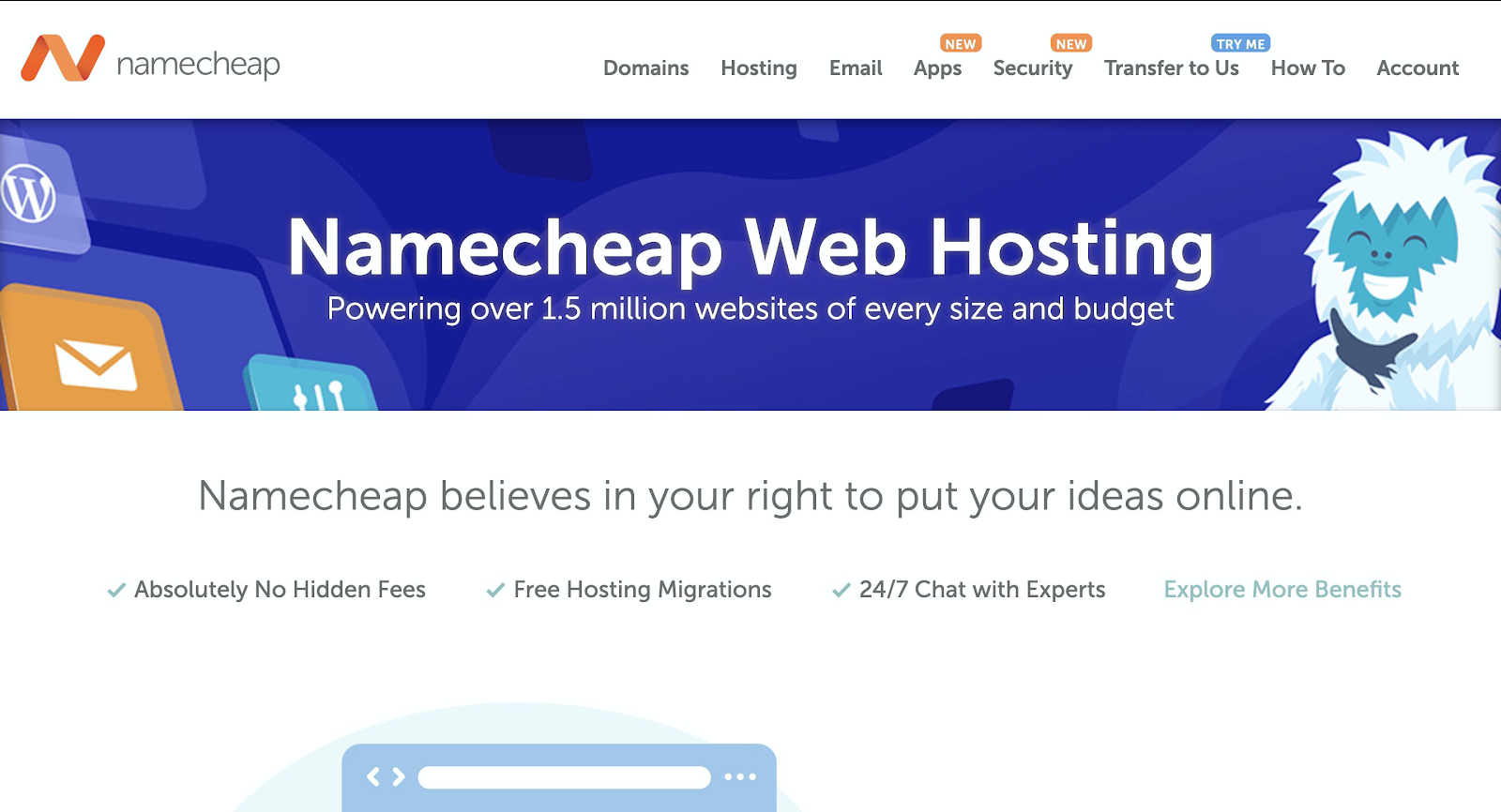 Namecheap is a well-known domain registrar and web hosting company. It was founded in 2000 by Richard Kirkendall and has since grown to become one of the leading domain registration and web hosting providers worldwide. The company is headquartered in Phoenix, Arizona, USA.
Here are the primary services that Namecheap offers:
Namecheap is known for its user-friendly interface, competitive pricing, and reliable customer support. It has gained popularity among individuals, small businesses, and developers looking for affordable and accessible domain and hosting solutions.
How Namecheap Works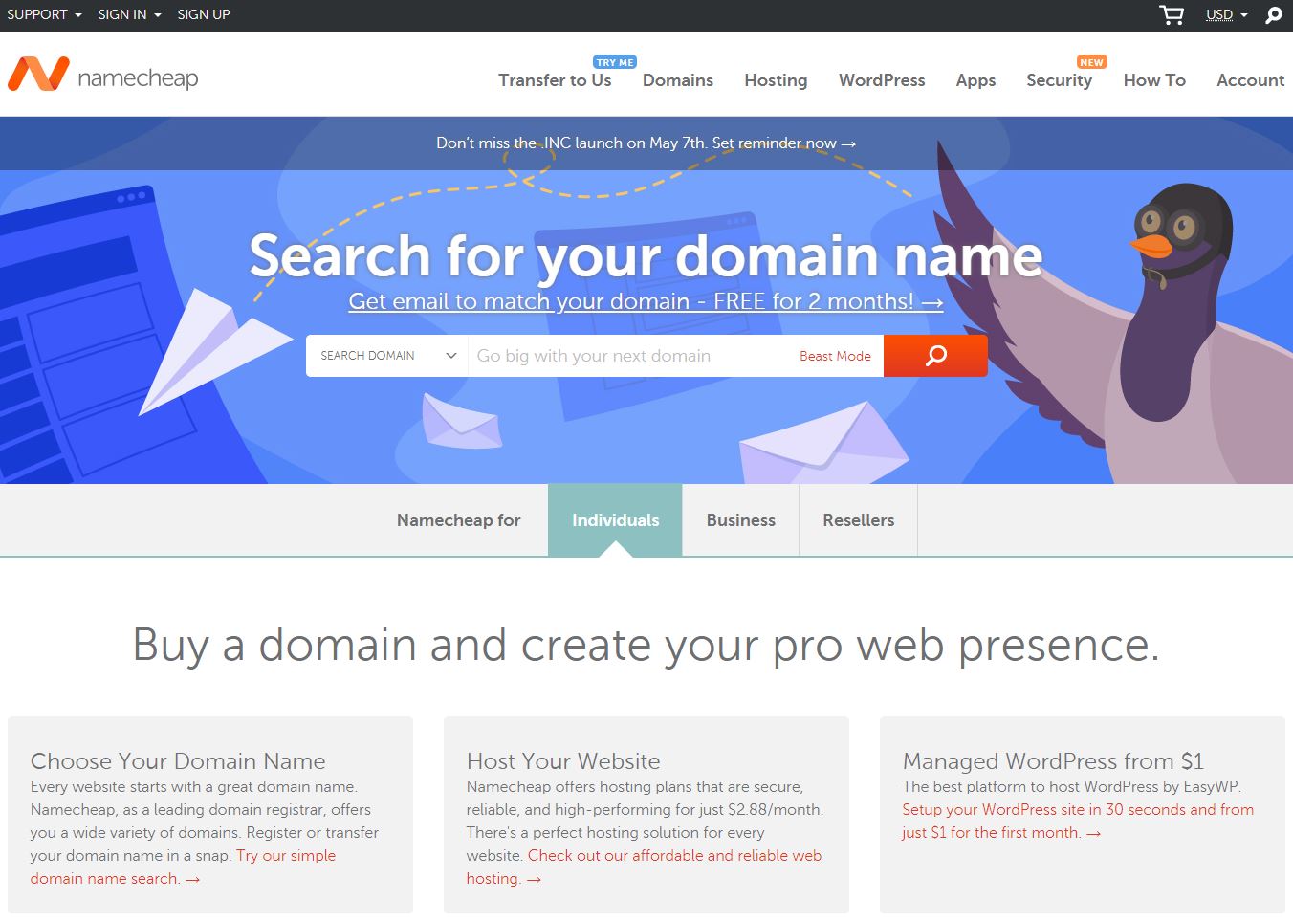 Namecheap operates as a domain registrar and web hosting provider, offering various services to help individuals and businesses establish and manage their online presence. Here's a general overview of how Namecheap works:
Domain Registration:
Search for a Domain: Users start by searching for the desired domain name they want to register. Namecheap provides a search tool where users can check the availability of their preferred domain names and choose from various domain extensions (TLDs).
Registering the Domain: Once a suitable domain name is found, users can proceed to register it. Namecheap will guide them through the registration process, which involves providing contact information and making the necessary payments for the domain.
Web Hosting:
SSL Certificates:
Choosing an SSL Certificate: Namecheap offers various SSL certificate options with different levels of security and validation. Users can choose the one that fits their website's requirements.
Installation: Once the SSL certificate is purchased, it needs to be installed on the website's hosting server. Namecheap provides instructions or support to guide users through the installation process.
Email Hosting:
Setting up Email Accounts: Users can create custom email addresses using their domain name. They can set up email accounts and manage their email settings through the control panel provided by Namecheap.
WhoisGuard:
Activating WhoisGuard: When a user registers a domain with Namecheap, they often include WhoisGuard privacy protection for free. Users can enable this service to protect their personal information from being publicly visible in the Whois database.
Website Builder:
Creating a Website: Namecheap's website builder tool allows users to create and design their websites easily. They can choose from various templates and customize the website according to their preferences without needing extensive technical skills.
Overall, Namecheap offers a user-friendly interface, making it relatively simple for individuals and businesses to manage their domains, hosting, SSL certificates, and other related services in one place. The platform provides customer support and assistance to address any queries or technical issues that users may encounter during the process.
What Sets Namecheap Apart
Affordable Pricing: Namecheap is known for offering competitive and affordable pricing for domain registrations, web hosting plans, SSL certificates, and other services. They often provide discounts and promotions, making it cost-effective for individuals and businesses to establish and maintain their online presence.
User-Friendly Interface: Namecheap's platform is designed to be user-friendly and intuitive. The website and control panel are easy to navigate, even for those with little technical experience. This simplicity appeals to beginners and those who prefer a straightforward setup process.
Free WhoisGuard: Namecheap includes WhoisGuard privacy protection for free with domain registrations. This service helps protect the domain owner's personal information from being publicly accessible in the Whois database, safeguarding them from spam and identity theft.
Stellar Customer Support: Namecheap is highly regarded for its customer support. They offer 24/7 live chat and ticket-based support, allowing users to get assistance with their inquiries and technical issues at any time. The support team is known for being responsive and helpful.
Transparent Pricing: Namecheap is upfront about its pricing, and there are no hidden fees or surprises during the checkout process. This transparency builds trust with customers, knowing they won't encounter unexpected charges later on.
Free Migration Assistance: For users switching from other hosting providers, Namecheap offers free migration assistance to help them seamlessly transfer their websites and data to their Namecheap hosting accounts. This service saves time and effort for customers who want to move their existing websites.
Variety of Services: Namecheap offers a wide range of services, including domain registration, web hosting, SSL certificates, email hosting, website builder, and more. This comprehensive suite of services allows customers to manage their entire online presence in one place, making it convenient and efficient.
Strong Security Measures: Namecheap prioritizes security, providing features like two-factor authentication (2FA) and premium DNS services to enhance the security of customers' accounts and websites.
Active Community: Namecheap has an active user community where customers can engage with one another, share experiences, and seek advice. This sense of community fosters a positive and supportive environment for users.
Namecheap Hosting Features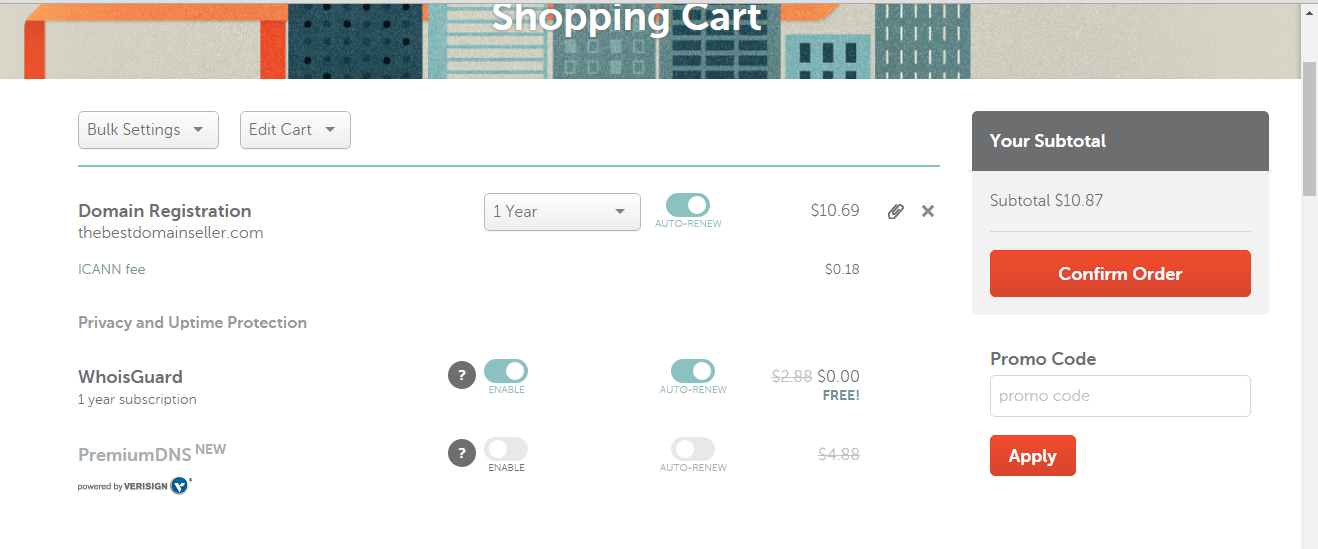 Shared Hosting:
Easy website builder: Namecheap's shared hosting plans often come with a user-friendly website builder that allows you to create a website without needing coding skills.
cPanel Control Panel: The cPanel control panel offers a straightforward interface to manage website files, databases, email accounts, and other hosting settings.
SSD Storage: Namecheap typically provides solid-state drives (SSDs) for faster data access and improved website performance.
Unlimited Bandwidth: Many shared hosting plans offer unmetered bandwidth, meaning there are no strict data transfer limits.
Free Website Migration: Namecheap may offer free migration assistance if you're transferring your website from another hosting provider.
WordPress Hosting:
Optimized for WordPress: Namecheap's WordPress hosting plans are designed to work seamlessly with WordPress, offering better performance and security.
Automatic Backups: Some plans include automatic backups, ensuring your WordPress site's data is regularly backed up.
Pre-installed WordPress: Many WordPress hosting plans come with WordPress pre-installed, saving you time during setup.
VPS Hosting (Virtual Private Server):
Full Root Access: VPS hosting provides you with full root access, allowing you to have more control over the server and install custom software if needed.
Scalability: VPS plans often allow you to scale your resources (RAM, CPU, storage) as your website or application grows.
Choice of Operating System: With VPS hosting, you can often choose between various operating systems, including Linux distributions.
Dedicated Server Hosting:
Dedicated Resources: Dedicated server hosting gives you exclusive access to the entire server's resources without sharing with other users.
Customization: You can often customize the server's hardware and software configurations to meet your specific requirements.
Enhanced Security: Dedicated servers offer a higher level of security since you have complete control over the server environment.
Reseller Hosting:
White-label Hosting: Reseller hosting allows you to sell hosting services under your own brand using Namecheap's infrastructure, and they remain hidden to your customers.
WHM Control Panel: Web Host Manager (WHM) is included with reseller hosting, enabling you to manage multiple hosting accounts.
SSL Certificates:
Namecheap provides a variety of SSL certificates, including standard SSL, EV SSL (Extended Validation), Wildcard SSL, and more, offering different levels of encryption and validation.
These are some of the common hosting features offered by Namecheap. Depending on the specific plan you choose, there might be additional features and resources available to meet your hosting requirements. Always check Namecheap's official website for the most up-to-date information on their hosting offerings.
Namecheap Shared Hosting Pricing and Plans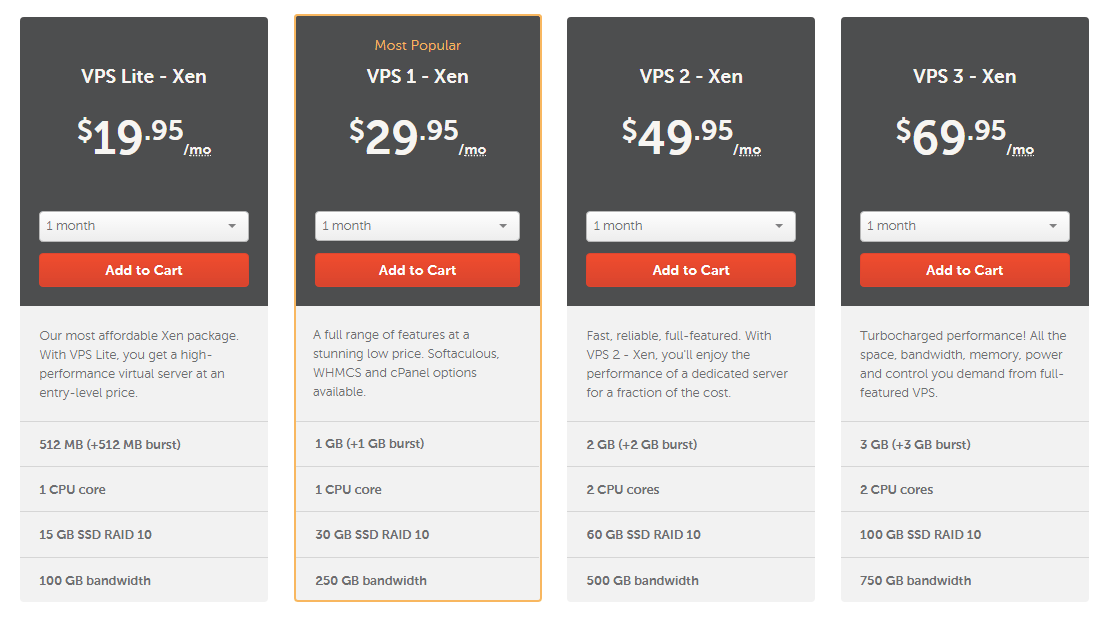 Stellar:
Starting at approximately $1.44 per month (with a special introductory offer).
Hosts up to 3 websites.
20 GB SSD storage.
Unmetered bandwidth.
Free website builder.
Free domain name and privacy protection with annual billing.
Stellar Plus:
Starting at approximately $2.44 per month (with a special introductory offer).
Hosts unlimited websites.
Unmetered SSD storage.
Unmetered bandwidth.
Free website builder.
Free domain name and privacy protection with annual billing.
Stellar Business:
Starting at approximately $4.44 per month (with a special introductory offer).
Hosts unlimited websites.
50 GB SSD storage.
Unmetered bandwidth.
Free website builder.
Free domain name and privacy protection with annual billing.
Cloud storage option available.
Please note that these are just general features and prices and are subject to change. Namecheap often provides promotional discounts for the initial billing period, so the prices mentioned above might be the discounted rates. After the initial period, the regular rates may apply for renewals.
Additionally, Namecheap may offer other shared hosting plans or variations, so I recommend visiting their website to explore the most up-to-date plans, features, and pricing options. Always review the specific details and terms of each plan to find the best fit for your hosting needs and budget.
Customer Service and Support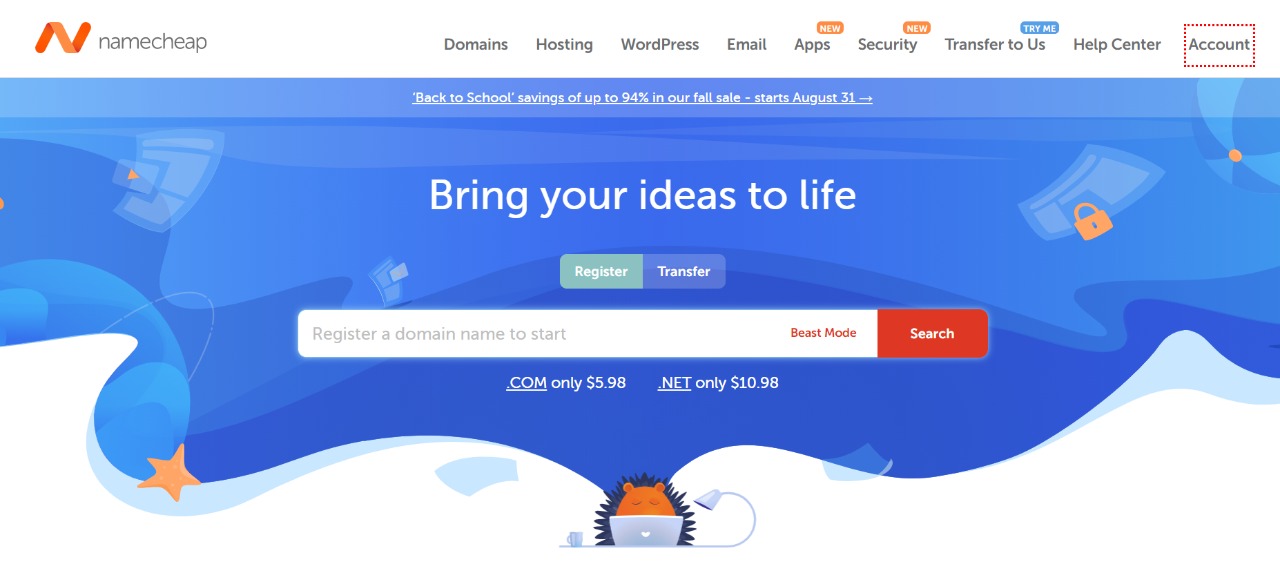 24/7 Customer Support: Namecheap offers around-the-clock customer support, meaning you can reach out for help at any time, day or night.
Live Chat: They provide a live chat option on their website, allowing customers to get quick answers to their questions and technical issues in real-time.
Ticketing System: Namecheap has a ticketing system for more complex queries or issues that may require additional investigation or troubleshooting.
Knowledge Base: They maintain an extensive knowledge base with articles, guides, and tutorials covering various topics related to domain registration, hosting, SSL certificates, and other services. This resource can be helpful for self-help and finding solutions to common problems.
Community Forums: Namecheap has an active user community where customers can interact, share experiences, and seek advice from other users. This community-driven support can be valuable for gaining insights and recommendations.
Social Media: Namecheap is also responsive on social media platforms, allowing customers to reach out for support or information through those channels.
Domain and Hosting Migration Assistance: Namecheap may offer free migration assistance for customers who are transferring their domains or websites from other providers to Namecheap's services.
Transparent Support Policy: They have a clear support policy, which outlines the types of issues they can assist with and their response times.
How Namecheap Stacks Up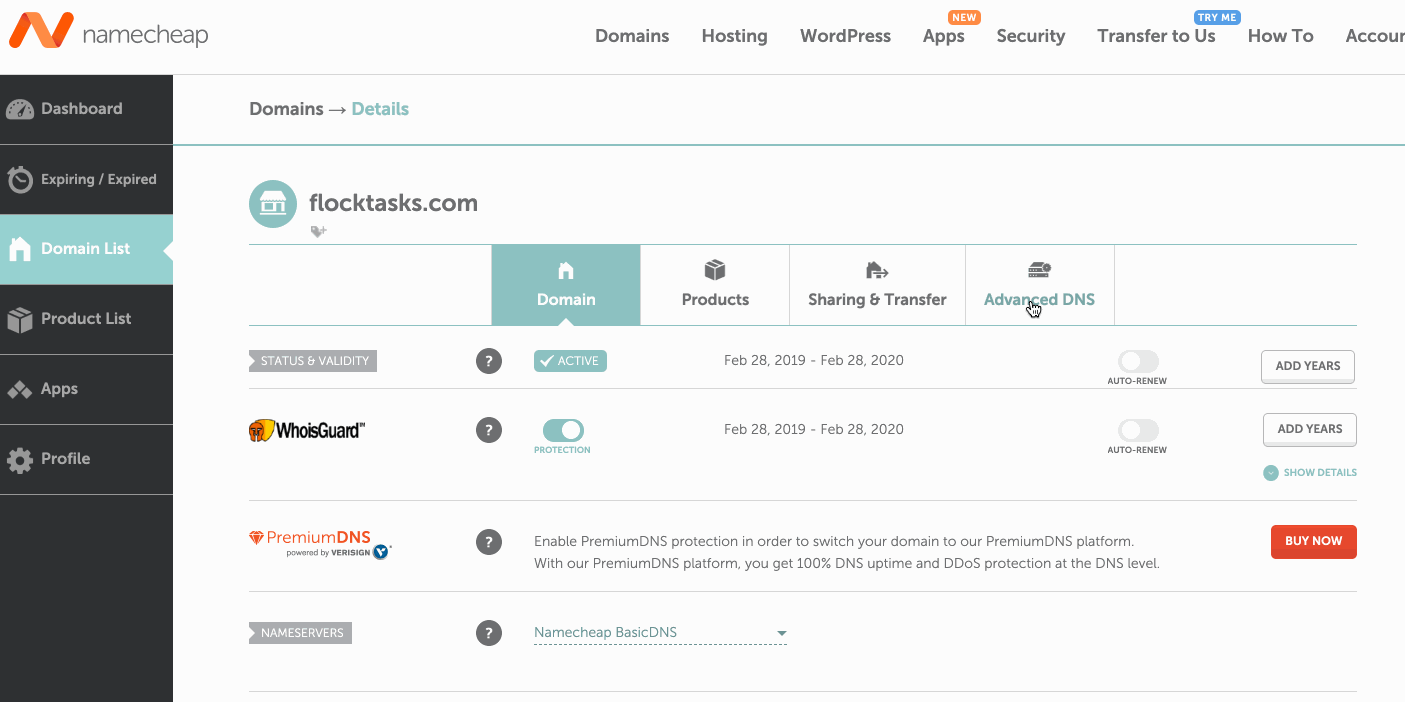 Pricing: Namecheap has been recognized for offering affordable domain registration and hosting plans, often with competitive promotional deals and discounts. However, it's essential to compare their prices with other providers to ensure they remain competitive in the current market.
Domain Availability: Namecheap offers a wide range of domain extensions, including popular TLDs and country-code domains. Comparing the availability of specific domain names you want with other registrars will help you find the best option.
Hosting Features: The features and resources provided in Namecheap's hosting plans, such as SSD storage, bandwidth, and control panel options, should be compared with those of other hosting providers to ensure they meet your website's needs.
User Interface: Namecheap's user-friendly interface and control panel (cPanel) have been appreciated by many users. Checking reviews and feedback about the user experience of other providers can help you make an informed decision.
Customer Support: Namecheap's 24/7 customer support and various support channels have been positively received. Evaluating the quality and responsiveness of customer support for other providers can be crucial when facing technical issues or needing assistance.
Security and Privacy: Look into the security features, SSL certificate offerings, and privacy protection options provided by Namecheap compared to other providers.
Uptime and Reliability: The uptime and overall reliability of Namecheap's servers are essential for maintaining a stable website. Researching the uptime guarantees and server performance of other hosting companies can help you assess their reliability.
Additional Services: Consider whether Namecheap offers additional services that you may need, such as email hosting, website builder tools, or advanced developer features.
Reviews and Feedback: Reading customer reviews and feedback about Namecheap and other hosting providers can give you insights into the experiences of real users.
FAQ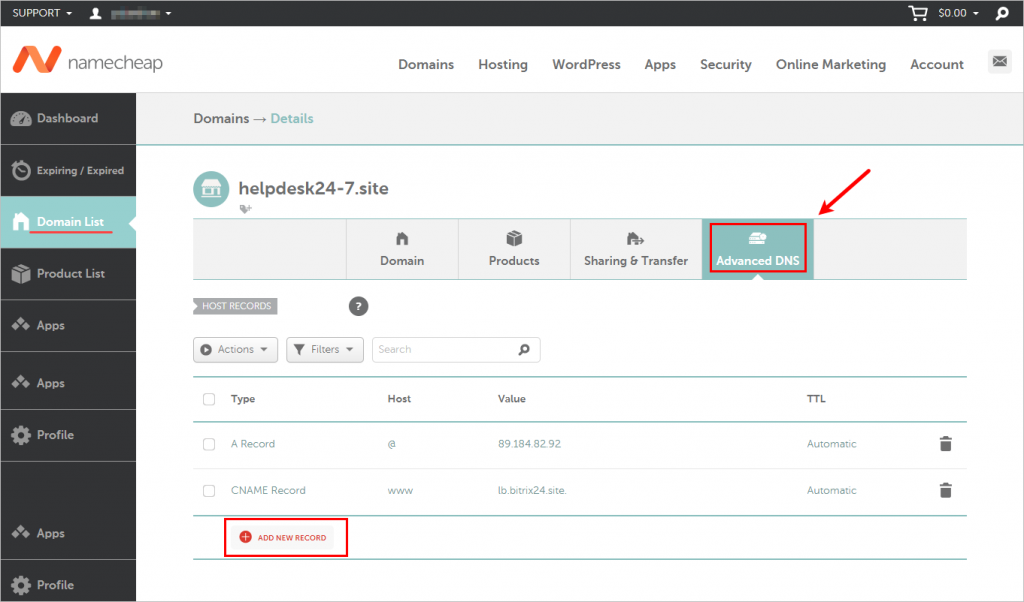 What is domain registration?
Domain registration is the process of acquiring a unique internet address (domain name) for your website. It allows users to access your site using a memorable name rather than a complex IP address.
How do I register a domain name?
To register a domain name, search for its availability on a domain registrar's website, such as Namecheap. If available, add it to your cart, complete the registration process, and provide the necessary contact details.
What is a domain extension (TLD)?
A domain extension or top-level domain (TLD) is the last part of a domain name, such as .com, .org, .net, or country-specific extensions like .uk or .ca.
Can I transfer my domain to a different registrar?
Yes, you can transfer your domain from one registrar to another. Follow the transfer process provided by the new registrar, and make sure to unlock your domain and obtain an authorization code from the current registrar.
How much does domain registration cost?
The cost of domain registration varies based on the domain extension and registrar. Prices can range from a few dollars to several hundred dollars per year.
What is web hosting?
Web hosting is a service that allows individuals and organizations to store their website's files and data on servers connected to the internet, making their website accessible to users worldwide.
What types of web hosting are available?
Common types of web hosting include shared hosting (multiple websites on one server), VPS hosting (virtual private server), dedicated server hosting (exclusive server for one website), and cloud hosting (resources from multiple servers).
How do I choose the right hosting plan for my website?
Consider factors like the size of your website, expected traffic, budget, and required features to select the most suitable hosting plan.
Can I host multiple websites on one hosting plan?
Yes, some hosting plans allow you to host multiple websites or domains on a single account. Check with your hosting provider for specific details.
What is SSL and why do I need it?
SSL (Secure Socket Layer) is a security protocol that encrypts data transmitted between a user's browser and your website. It is essential for securing sensitive information, building trust, and improving SEO.
How do I install an SSL certificate on my website?
SSL certificate installation varies depending on your hosting provider. Many offer easy-to-follow guides or automatic installation through their control panel.
What is Whois information and how can I protect it?
Whois information contains details about a domain's owner. Domain registrars often offer privacy protection services like WhoisGuard to hide your personal information from public access.
What is website migration and how does it work?
Website migration is the process of moving your website from one hosting provider to another. It involves backing up your website files, databases, and configurations and then restoring them on the new hosting server.
Can I get a refund if I'm not satisfied with the service?
Refund policies vary among providers. Many offer a money-back guarantee within a specific period after purchase. Check the terms and conditions for details.
How do I renew my domain and hosting services?
Domain and hosting renewals can typically be done through your account dashboard on the registrar or hosting provider's website.
What is cPanel and how do I use it?
cPanel is a popular web hosting control panel that allows users to manage their website files, databases, emails, and other hosting settings through a graphical interface.
Do I need a website builder to create my site?
A website builder is helpful for beginners to create websites without coding. However, you can also use CMS platforms like WordPress or hire a web developer to build a custom site.
Can I get professional email addresses with my domain?
Yes, many hosting providers offer email hosting services, allowing you to create custom email addresses using your domain name.
How secure is my website and data with the hosting provider?
Hosting providers implement various security measures like firewalls, malware scanning, and SSL encryption to safeguard websites and data.
What are the support options available if I need help?
Hosting providers typically offer support through live chat, email, phone, and knowledge base resources to assist customers with their inquiries and technical issues.